The 'Poop-poop' rang with a brazen shout in their ears, they had a moment's glimpse of an interior of glittering plate-glass and rich morocco, and the magnificent motor-car, immense, breath-snatching, passionate, with its pilot tense and hugging his wheel, possessed all earth and air for the fraction of a second, flung an enveloping cloud of dust that blinded and enwrapped them utterly, and then dwindled to a speck in the far distance, changed back into a droning bee once more – The Wind in the Willows, Kenneth Grahame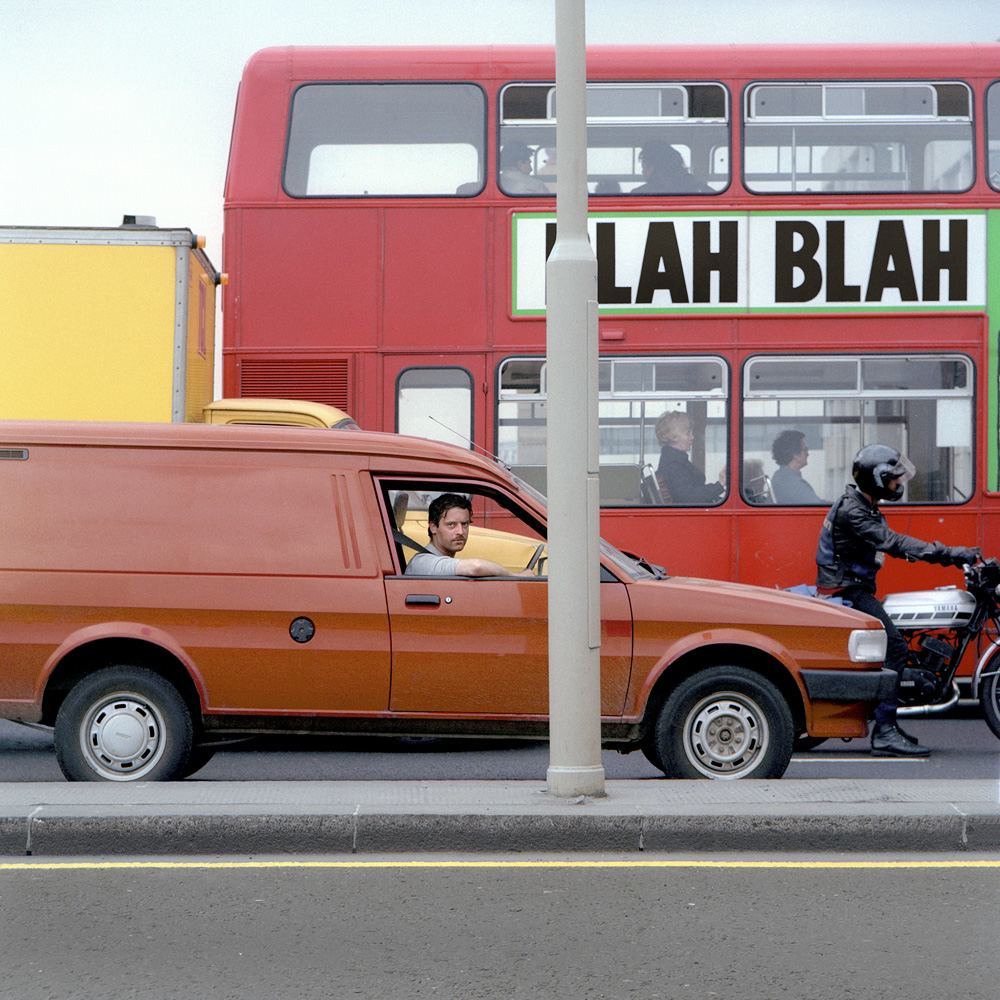 In the mid 1980, Chris Dorley-Brown photographed drivers stuck in traffic jams in and around East London. The cars, colours, haircuts and scenes take us back. The moped rider doing The Knowledge in the hope of becoming a Black Cab driver in those halcyon pre-SatNav Uber days; door handles with keyhole locks; a driver wearing those huge oversized glasses (aka 'bins) you only now see on the very aged; and British Telecom in yellow vans.
London declared war on the motorist when it drew red routes, built parking meters, and created the Congestion Zone, a tool that preserves inner London for the oligarchs and Cabinet members who can afford the entry fee and permits to drive and stop a car in corporate London.
Drivers In The 1980s
by Chris Dorley Brown is published by Hoxton Mini Press – and can be purchased
here
.