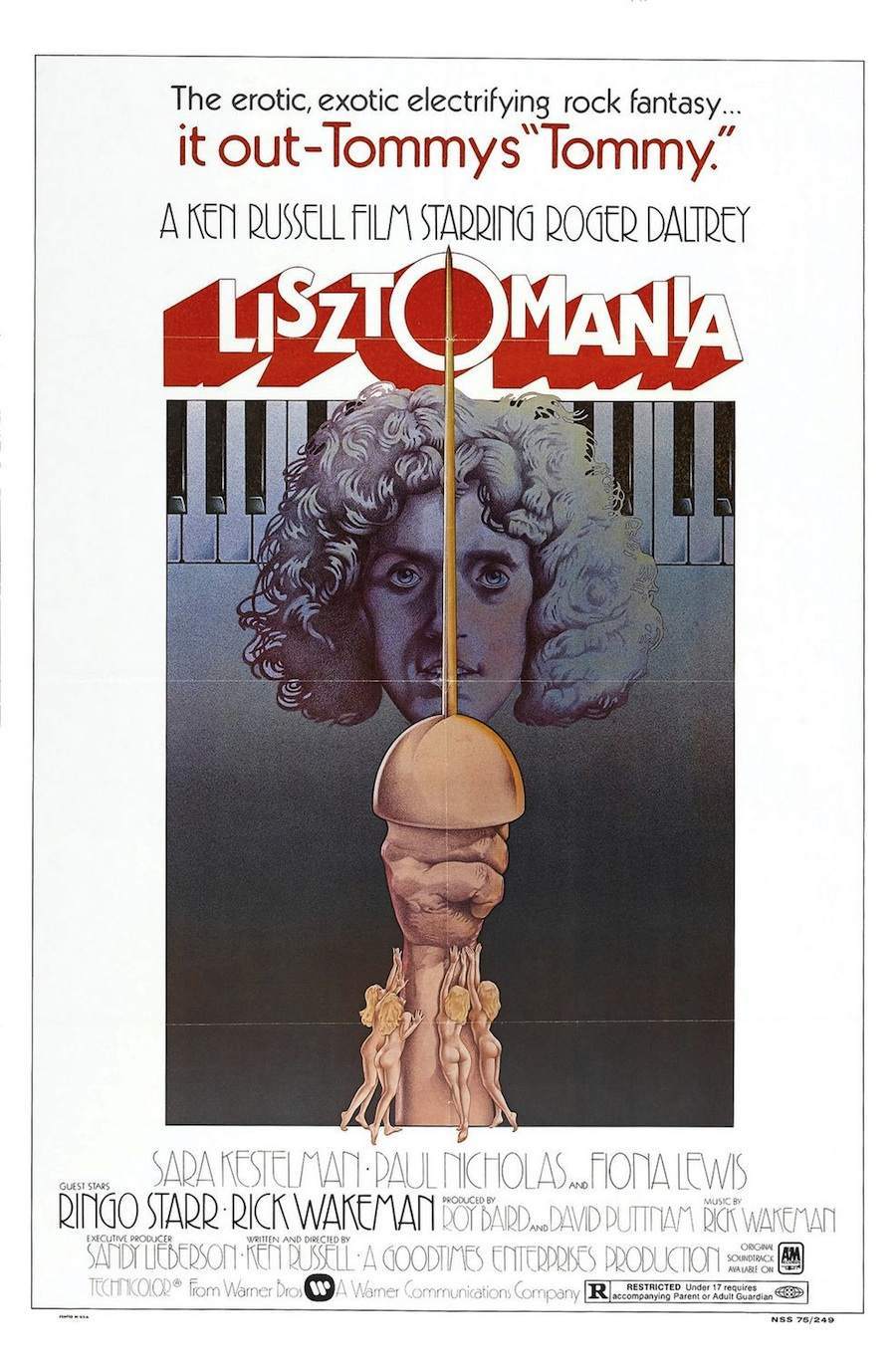 Lisztomania was the term coined by German Romantic poet Heinrich Heine to describe the mass adulation composer Franz Liszt aroused in his fans. Liszt was mobbed by breathy young women, who swooned at his recitals, chanted his name, plundered discarded detritus for keepsakes (cigar butts, coffee cups, gloves) and dared to touch the hem of his garment.
Many Germans considered Lisztomania to be a genuine fever, but no one could find its cause or its cure. Heine later wrote:
What is the reason of this phenomenon? The solution of this question belongs to the domain of pathology rather than that of aesthetics. A physician, whose speciality is female diseases, and whom I asked to explain the magic our Liszt exerted upon the public, smiled in the strangest manner, and at the same time said all sorts of things about magnetism, galvanism, electricity, of the contagion of the close hall filled with countless wax lights and several hundred perfumed and perspiring human beings, of historical epilepsy, of the phenomenon of tickling, of musical cantherides, and other scabrous things, which, I believe have reference to the mysteries of the bona dea. Perhaps the solution of the question is not buried in such adventurous depths, but floats on a very prosaic surface. It seems to me at times that all this sorcery may be explained by the fact that no one on earth knows so well how to organize his successes, or rather their mise en scene, as our Franz Liszt.
Director Ken Russell saw the obvious parallel between Liszt's life and the hysteria surrounding the modern pop star. In 1975, having just completed his film version of The Who's rock opera Tommy, Russell began making a biopic on the life of the composer starring Roger Daltrey as Liszt, Paul Nicholas as his nemesis Richard Wagner, Fiona Lewis as his mistress Marie d'Agoult, Ringo Starr as the Pope and Rick Wakeman as Thor.
With his starting point the novel Nélida by Marie d'Agoult–a "thinly disguised fictional account" of her four year affair with the composer–Russell created a daring pop art movie that condensed the essence of Liszt's life into a series of fantastic tableaux involving spacecrafts, Supermen, vampires, Nazis, a Frankenstein monster and a giant phallus.
Ken Russell's Lisztomania was no ordinary biopic–this was a revolutionary art house film that redefined how movies examined the artist's life. Russell said at the time:
My film isn't biography, it comes from things I feel when I listen to the music of Wagner and Liszt, and when I think about their lives.
For many critics Lisztomania was a step too far. They considered it obscene, vulgar, and crass–a long way from Russell's earlier straight forward biographical films on the composers Elgar (1962) or Delius in Song of Summer (1968). What these foolish naysayers had failed to grasp was Russell's structured vision as a filmmaker–whose films examine themes of art, morality, identity and sex–and his incredible talent to distil complex ideas and narratives into stunning visual pyrotechnics. As Ross Care noted in Film Quarterly:
Ken Russell is an intuitive symbolist and fantasist, a total film-maker who orchestrates his subjects in much the same manner that a composer might transcribe a musical composition from one interpretative medium to another…
Russell once remarked that if he had been Italian and called Russellini, then his critics would have hailed him a genius–and no doubt have thrown garlands on his head. That he was a British director who successfully dared to show his genius as a filmmaker on his own terms irked these prissy journalists who always preferred their culture anaemic and uninspired. But there is comfort to be taken from the thought that great directors and their movies will always outlive the unfavourable judgment of critics.