FLASHBACK to August 6 1930: Judge Joseph Force Crater vanishes.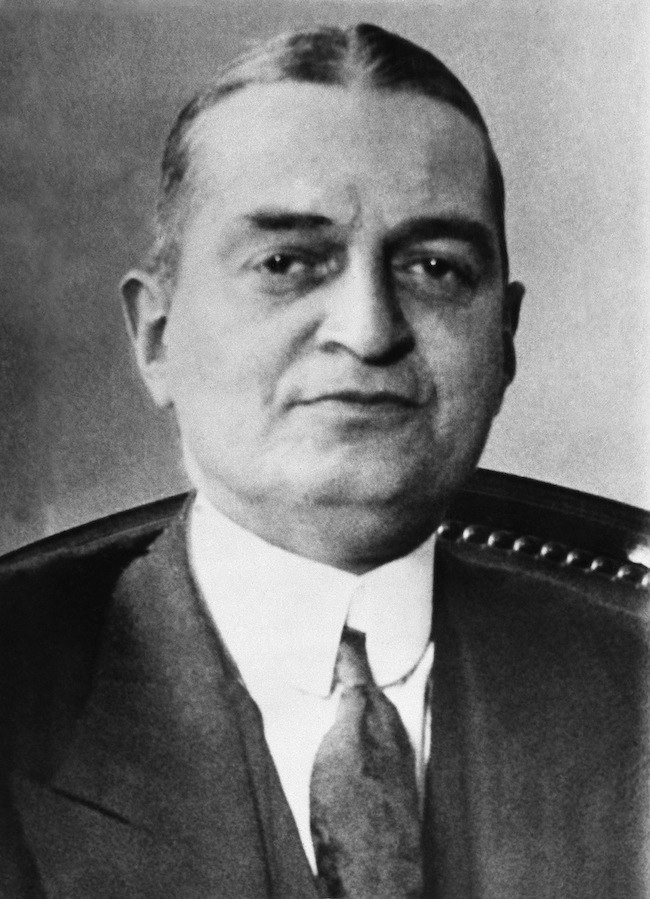 The 41-year-old  came to be known as The Missingest Man in New York.

Married to Stella Mance Wheeler, the Judge had a mistress named Sally Lou Ritz.  On the night of his vanishing, Crater dined with Ritz and a lawyer named William Klein, having earlier cashed  two checks for US$5,150 and booked one seat for that evening's performance of a comedy called Dancing Partner.
He never saw the show.
As the story goes, the newly appointed state supreme court judge was last seen getting into a cab at New York's Times Square. In the decades that followed he became known as the missingest man in America. "Pulling a crater" became slang for vanishing without a trace.

He was legally declared dead in 1939, and the NYPD officially closed the crater file, missing persons case number 13995 in 1979.
Some says he was last seen getting into a taxi on W. 45th St. and waved farewell to his dining companions. Others say he walked away and it was they who took the cab.
The NY Daily News:
Inexplicably, the judge's disappearance went unnoticed for weeks. Court was in recess until Aug. 25, so his absence wasn't noted. Stella Crater told investigators she thought her husband was busy in New York. On Sept. 3, 1930, police finally entered the investigation – and Crater's vanishing act became headline news. Detectives discovered his safe-deposit box empty. After a barrage of publicity, the case died, except for one strange development. On Jan. 21, 1931, his wife found three envelopes with $6,690 in cash, along with a $30,000 insurance policy and the judge's will in a drawer in the couple's apartment at 40 Fifth Ave. Detectives, having thoroughly searched the apartment, were dubious.
Crater was soon spotted in Africa, Alaska, California, the South Sea Islands… You name the place and Crater was spotted there.
Then a breakthrough? The New York Times:
The woman, Stella Ferrucci-Good, who died in early April, wrote that her husband had told her that he learned over drinks with one or both of the brothers that they, along with several other men, had killed the judge and buried him under the Coney Island Boardwalk in Brooklyn…

The notes, which a granddaughter passed on to the police after Mrs. Ferrucci-Good died several months ago, made no mention of motive, leaving the field wide open on this most wide open of cases, police officials said. But one official, and several investigators with some knowledge of the inquiry, said yesterday that the Cold Case Squad detectives reinvestigating the disappearance have been unable to corroborate the central elements of her account.

In her notes, some of which were scribbled in the margins of more recent copies of The Daily News, Mrs. Ferrucci-Good wrote that her husband told her that Frank Burns, the taxi driver, told him that he had picked up the 41-year-old judge the night he disappeared after dining at Billy Haas's chophouse on West 45th Street in Midtown, the official said.

According to her husband's account, Mr. Burns drove a few blocks, then two accomplices jumped in the cab, and they drove to Coney Island, where they were joined by two more men. There, the judge was killed and buried beneath the Boardwalk near West Eighth Street, the official said Mrs. Ferrucci-Good wrote.
But nothing has been found.
Jean Ashton, acting librarian at the New-York Historical Society, said what happened to Judge Crater is one of the "perpetual questions" about New York, "along with why is New York called the Big Apple and why New York State is called the Empire State and when was the first ticker-tape parade."
The mystery endures: