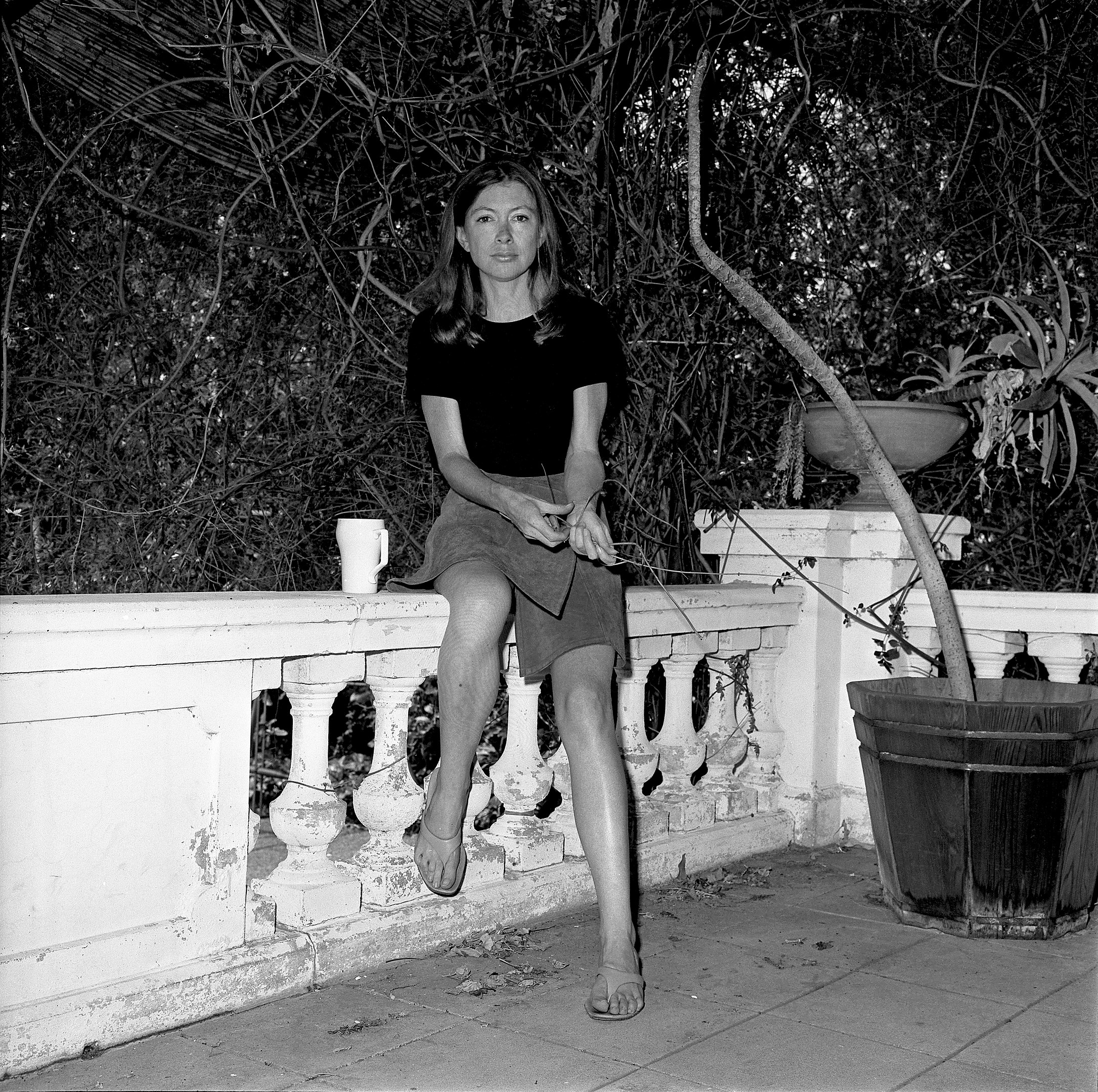 If you want to write better, read everything and anything. Writer and journalist Joan Didion (December 5, 1934 – December 23, 2021), curious as to the acuity about the technical act of writing read enough to formulate a list of her all-time favourite books. Given that too many people in power read one book, find they like it and read no more, Didion's list is  guide to testing your thoughts.
The list includes Ernest Hemingway who, as she told the Paris Review in 1978, "taught me how sentences worked" –  "When I was fifteen or sixteen I would type out his stories to learn how the sentences worked. I taught myself to type at the same time. A few years ago when I was teaching a course at Berkeley I reread A Farewell to Arms and fell right back into those sentences. I mean they're perfect sentences. Very direct sentences, smooth rivers, clear water over granite, no sinkholes."
And Henry James, who also features on her must-read list ?
He wrote perfect sentences, too, but very indirect, very complicated. Sentences withsinkholes. You could drown in them. I wouldn't dare to write one. I'm not even sure I'd dare to read James again. I loved those novels so much that I was paralyzed by them for a long time. All those possibilities. All that perfectly reconciled style. It made me afraid to put words down.
And Joseph Conrad. She read Victory every time she embarked on a new piece of writing, saying of him:
"Axel Heyst in Joseph Conrad's Victory has always attracted me as a character. Standing out on that dock in, I think (I may be wrong, because I have no memory), Sumatra. His great venture, the Tropical Belt Coal Company, gone to ruin behind him. And then he does something so impossibly brave that he can only be doing it because he has passed entirely beyond concern for himself."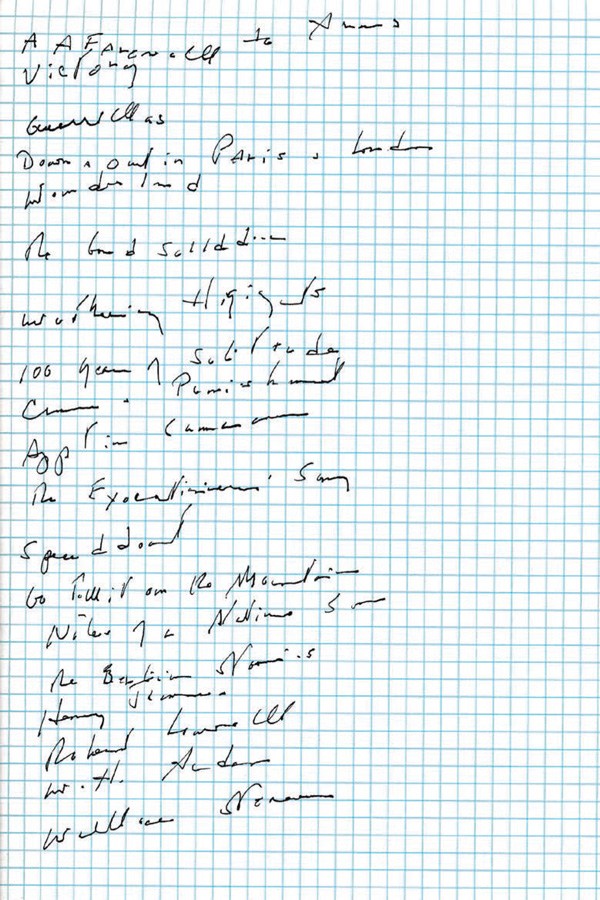 A Farewell to Arms by Ernest Hemingway
Victory by Joseph Conrad
Guerrillas by V.S. Naipaul
Down and Out in Paris and London by George Orwell
Wonderland by Joyce Carol Oates
Wuthering Heights by Emily Brontë
The Good Soldier by Ford Madox Ford
One Hundred Years of Solitude by Gabriel Garcia Márquez
Crime and Punishment by Fyodor Dostoyevsky
Appointment in Samarra by John O'Hara
The Executioner's Song by Norman Mailer
The Novels of Henry James: Washington Square, Portrait of a Lady, The Bostonians, Wings of the Dove, The Ambassadors, The Golden Bowl, Daisy Miller, The Aspern Papers, The Turn of the Screw
Speedboat by Renata Adler
Go Tell It on the Mountain by James Baldwin
Notes of a Native Son by James Baldwin
The Berlin Stories by Christopher Isherwood
Collected Poems by Robert Lowell
Collected Poems by W.H. Auden
The Collected Poems by Wallace Stevens
PS – Didion, a one-time editor at Vogue magazine, also knew how to look good. In the The White Album, a 1979 book of essays, she notes:
Everything You Need to Know About the It Bag
"This is a list which was taped inside my closet door in Hollywood during those years when I was reporting more or less steadily. The list enabled me to pack, without thinking, for any piece I was likely to do. Notice the deliberate anonymity of costume: in a skirt, a leotard, and stockings, I could pass on either side of the culture. Notice the mohair throw for trunk-line flights (i.e. no blankets) and for the motel room in which the air conditioning could not be turned off. Notice the bourbon for the same motel room. Notice the typewriter for the airport, coming home: the idea was to turn in the Hertz car, check in, find an empty bench, and start typing the day's notes."
TO PACK AND WEAR:

2 skirts
2 jerseys or leotards
1 pullover sweater
2 pair shoes
stockings
bra
nightgown, robe, slippers
cigarettes
bourbon
bag with: shampoo
toothbrush and paste
Basis soap, razor
deodorant
aspirin
prescriptions
Tampax
face cream
powder
baby oil

TO CARRY:
mohair throw
typewriter
2 legal pads and pens
files
house key

WATCH
Image: Joan Didion in Los Angeles on August 2, 1970. CC.