ANY  idea what this is?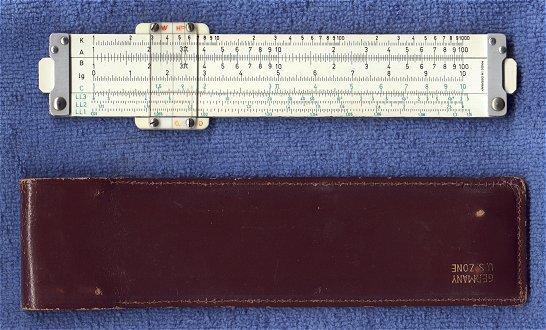 If you are younger than Gary Lineker and Alan Hansen, the answer is probably 'no'.
Now watch this clip, and describe Salomon Kalou's inch-perfect pass to play Didier Drogba in on goal.
Ruling out 'inch-perfect', the chances are the phrase 'slide-rule pass' will have popped into your head.
Which answers the first question.
Slide-rules were used in the pre-digital age to make complicated calculations. Books of logarithm tables were also used.
Both were made redundant overnight by the invention of the electronic calculator.
The only time you are ever likely to hear the phrase 'slide rule' is on some flashy, theatrical football show, where the graphics and computer generation is state-of-the-art, but the language is early twentieth century.
Or on talkSPORT, where everything is quite old, except the hysterical Sam Matterface, who, with his tenuous grasp of the English language, plays hard and loose with every cliché, regardless of origin or meaning.
The phrase 'slide-rule pass' is intended to indicate accuracy, and also has the advantage of containing the word 'slide', which suggests something sliding effortlessly through, like a perfectly weighted ball.
In fact, slide rules were anything but effortless. On the contrary, they were difficult and unwieldy. And as an added irony, they weren't even particularly accurate, relying as they did on the human eye.
VERDICT: Time to move into the Twentieth Century.
SUGGESTED REPLACEMENT: 'Calculator pass'
Ed Barrett