This collection of questions asked of the Reference section of the New York Public Library pre-date the internet. Ranging from 1944 to 1979, librarians made notes of some of the calls.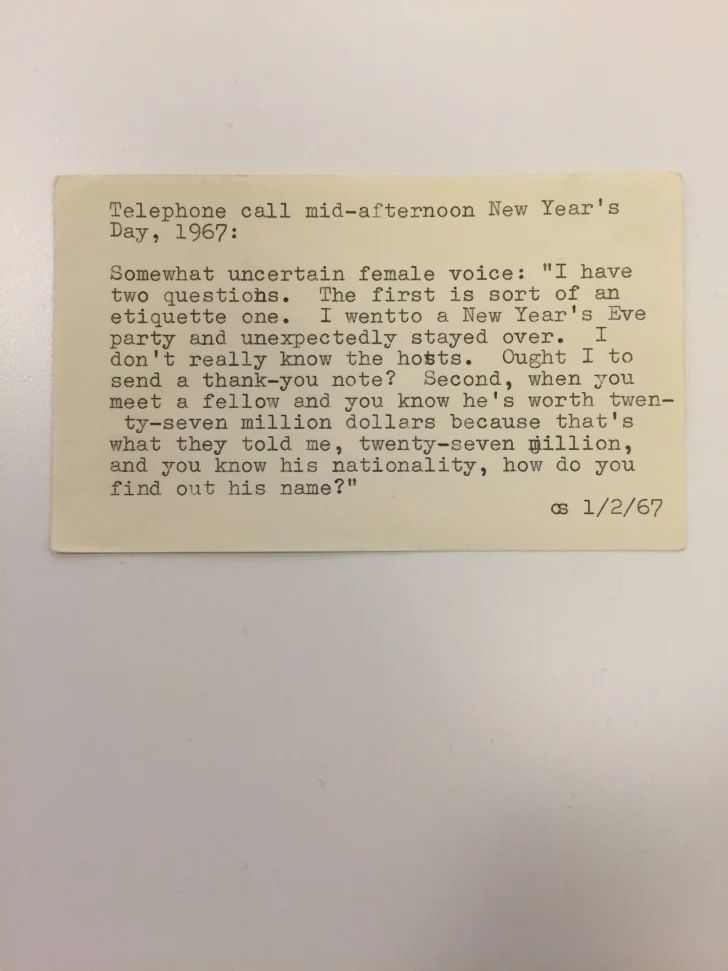 "Telephone call mid-afternoon New Year's Day, 1967:
Somewhat uncertain female voice: "I have two questions. The first is sort of an etiquette one. I wentto [sic] a New Year's Eve party and unexpectedly stayed over. I don't really know the hosts. Ought I to send a thank-you note? Second, when you meet a fellow and you know he's worth twenty-seven million dollars because that's what they told me, twenty-seven million, and you know his nationality, how do you find out his name?"

CS 1/2/67″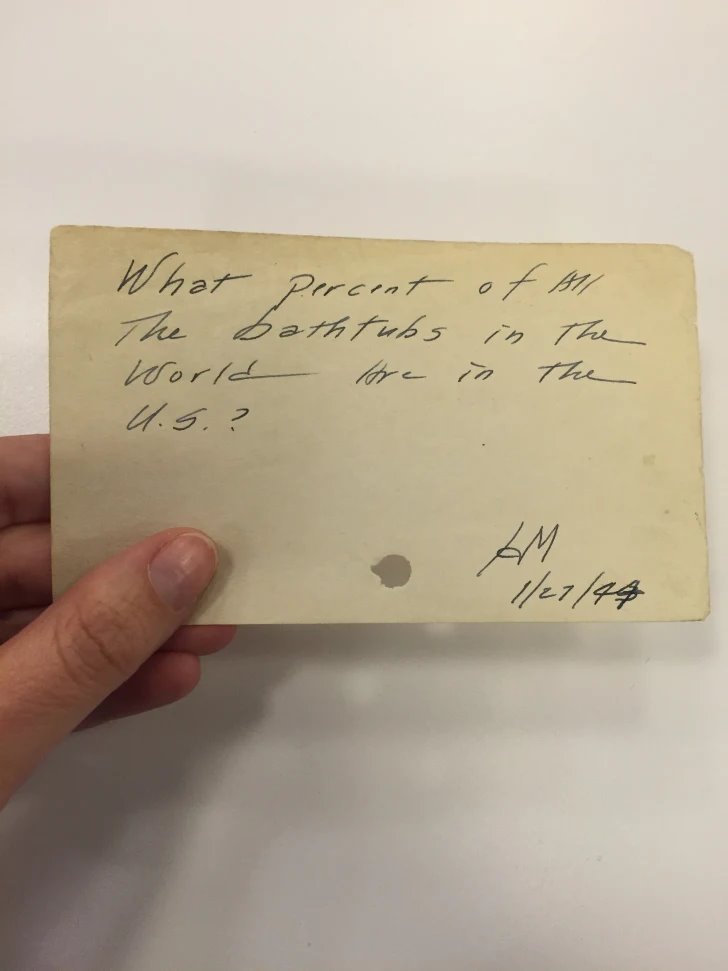 "What percent of All The bathtubs in the World Are in the U.S.?
HM
1/27/44"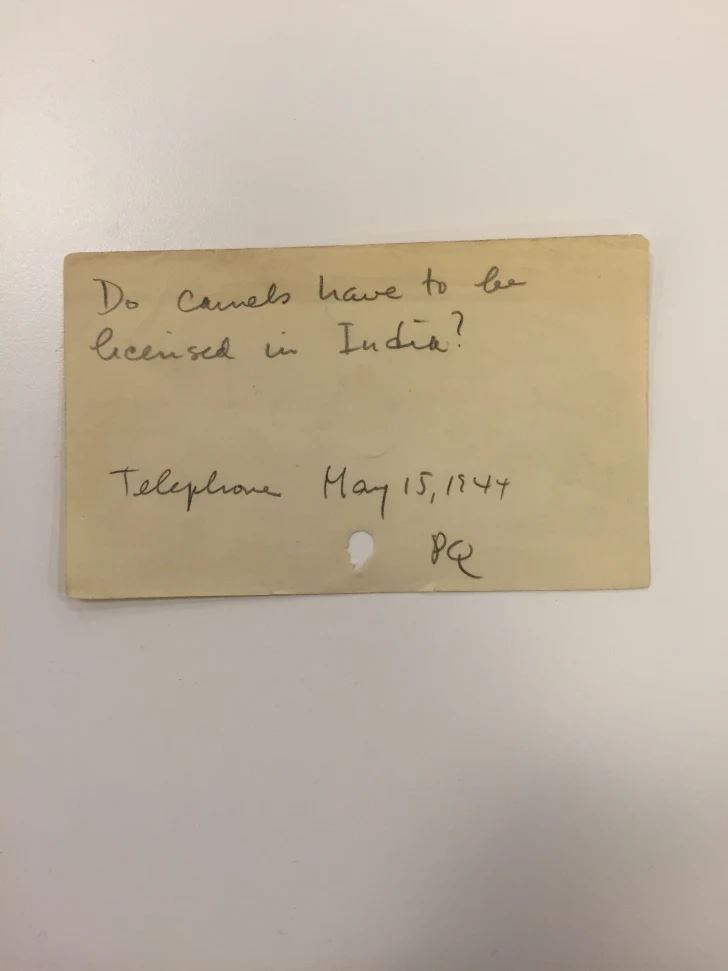 "Do camels have to be licensed in India?
Telephone May 15, 1944
PQ"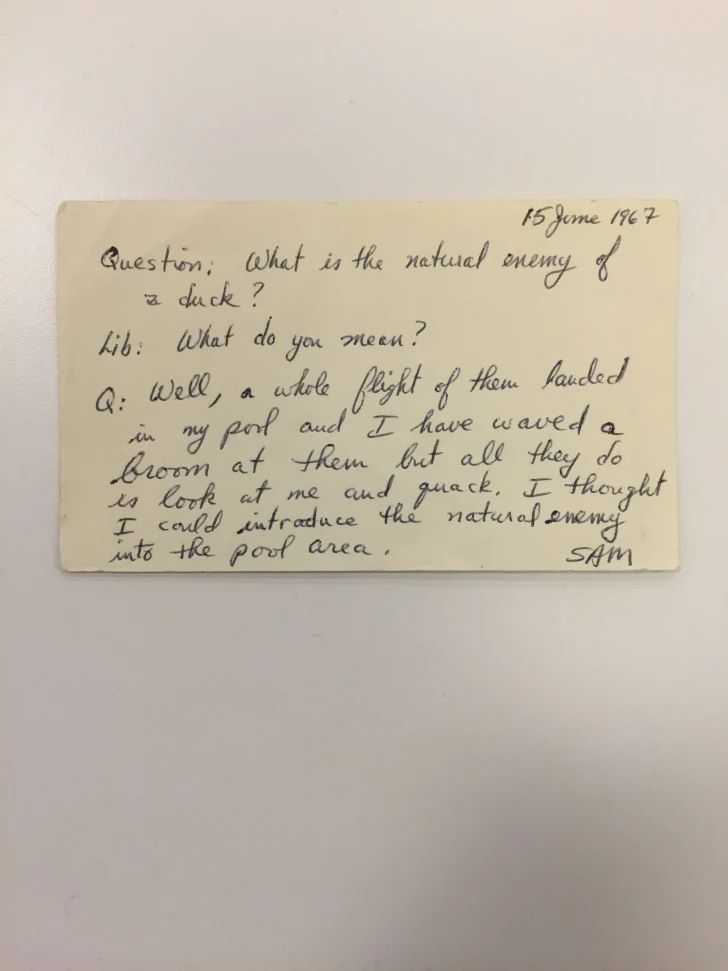 "15 June 1967
Question: What is the natural enemy of a duck?
Lib: What do you mean?
Q: Well, a whole flight of them landed in my pool and I have waved a broom at them but all they do is look at my and quack. I thought I could introduce the natural enemy into the pool area.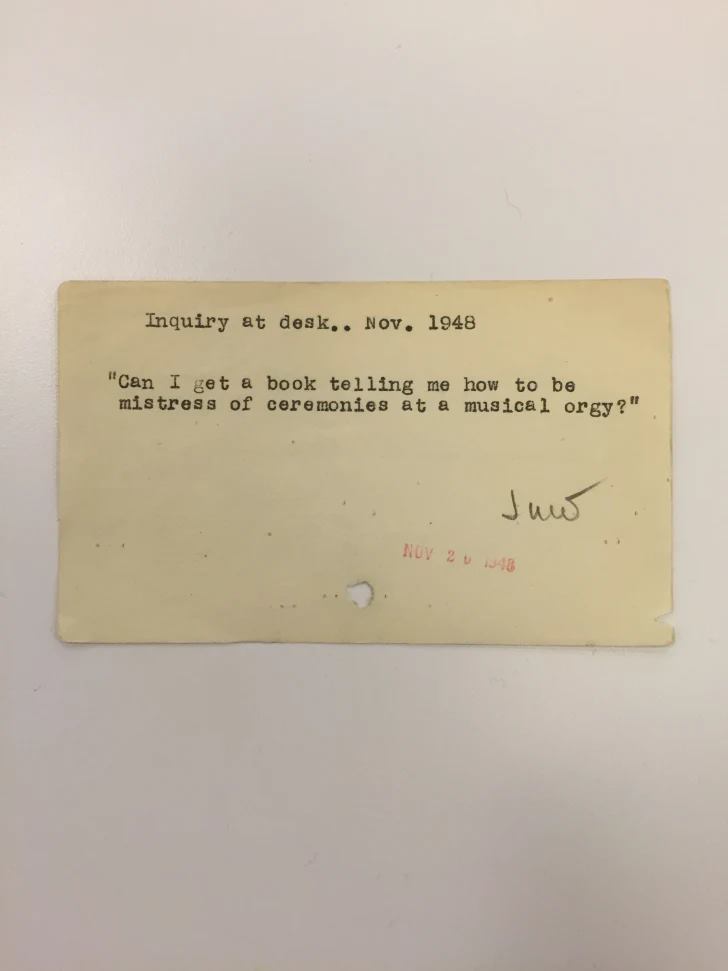 "Inquiry at desk.. Nov. 1948
"Can I get a book telling me how to be a mistress of ceremonies at a musical orgy?"

[Letters in signature difficult for me to make out]
NOV 20 1948″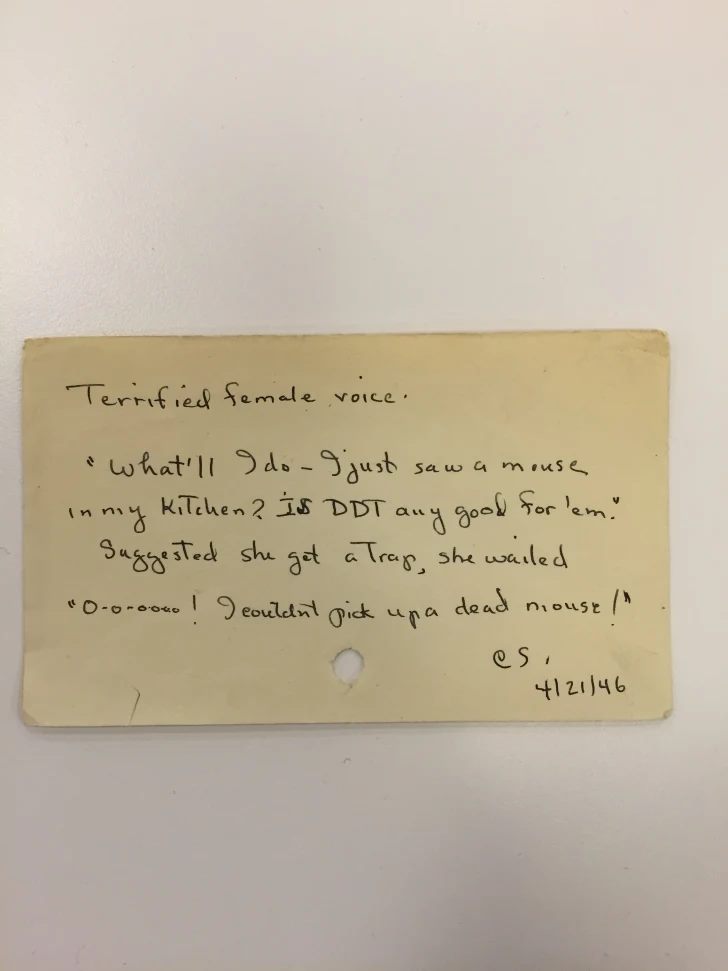 "Terrified female voice.
"What'll I do- I just saw a mouse in my Kitchen? IS DDT any good for 'em."
Suggested she get a Trap, she wailed
"O-o-oooo! I couldn't pick up a dead mouse!"
CS,
4/21/46″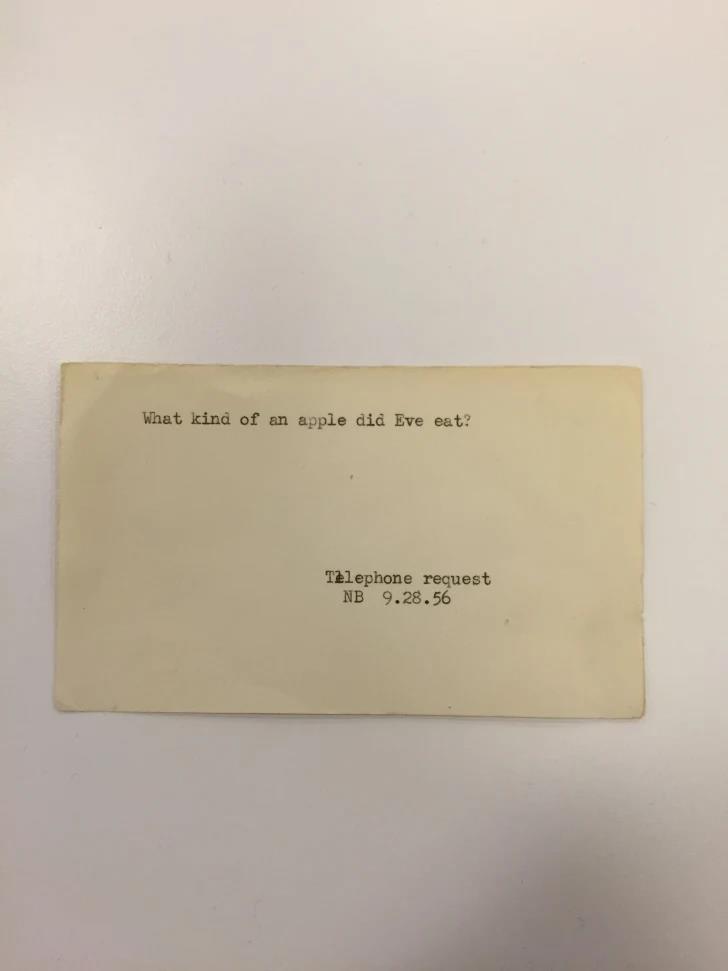 "What kind of an apple did Eve eat?
Telephone request
NB 9.28.56"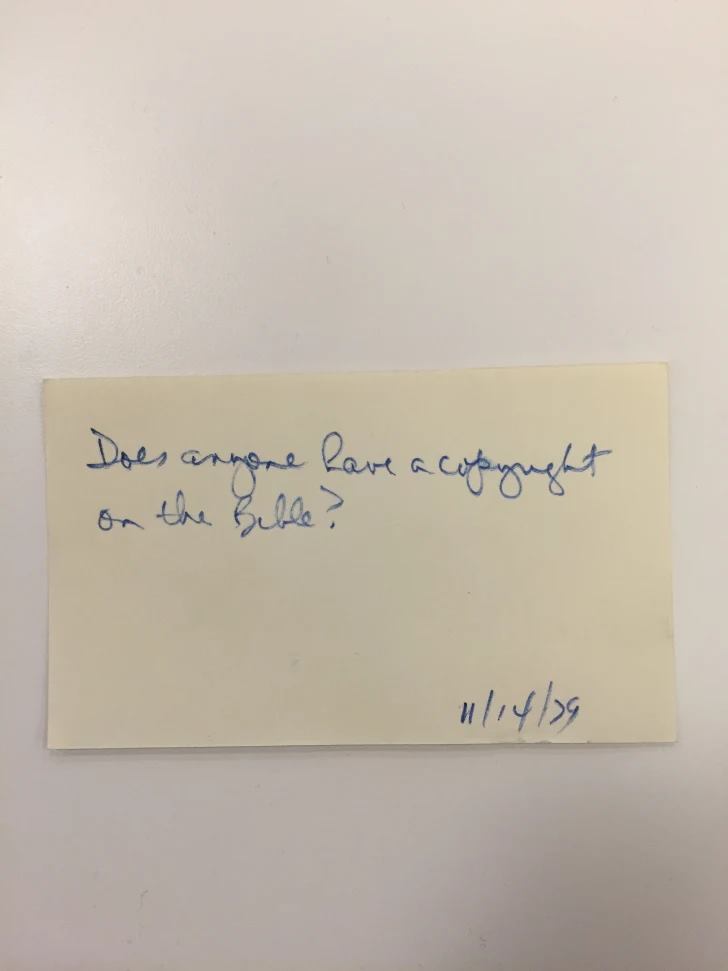 "Does anyone have a copyright on the Bible?
11/14/79"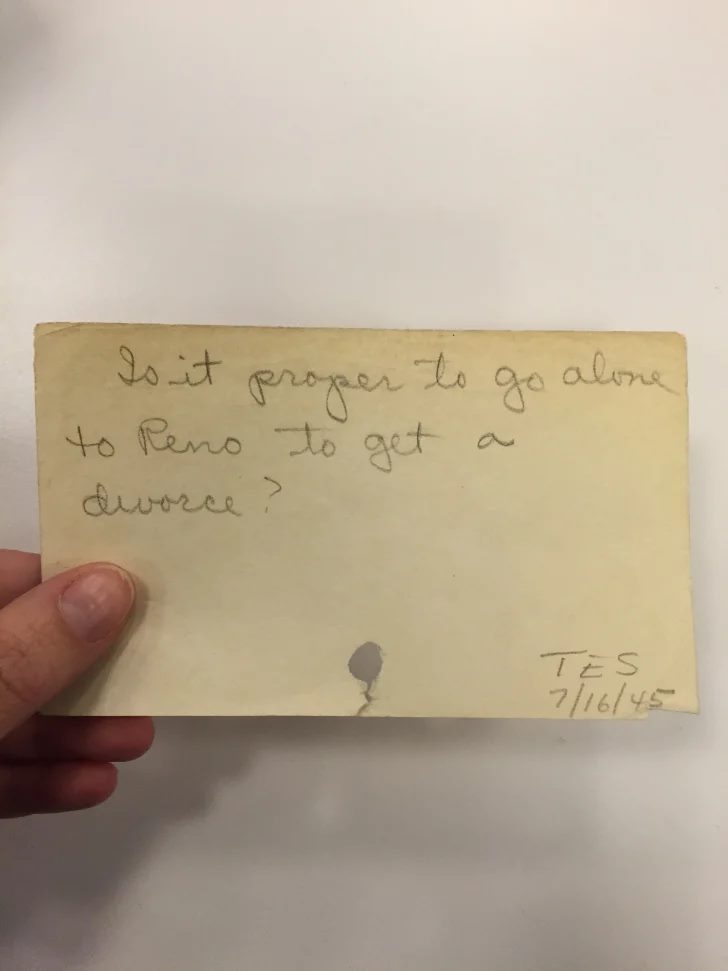 "Is it proper to go alone to Reno to get a divorce?
TES
7/16/45"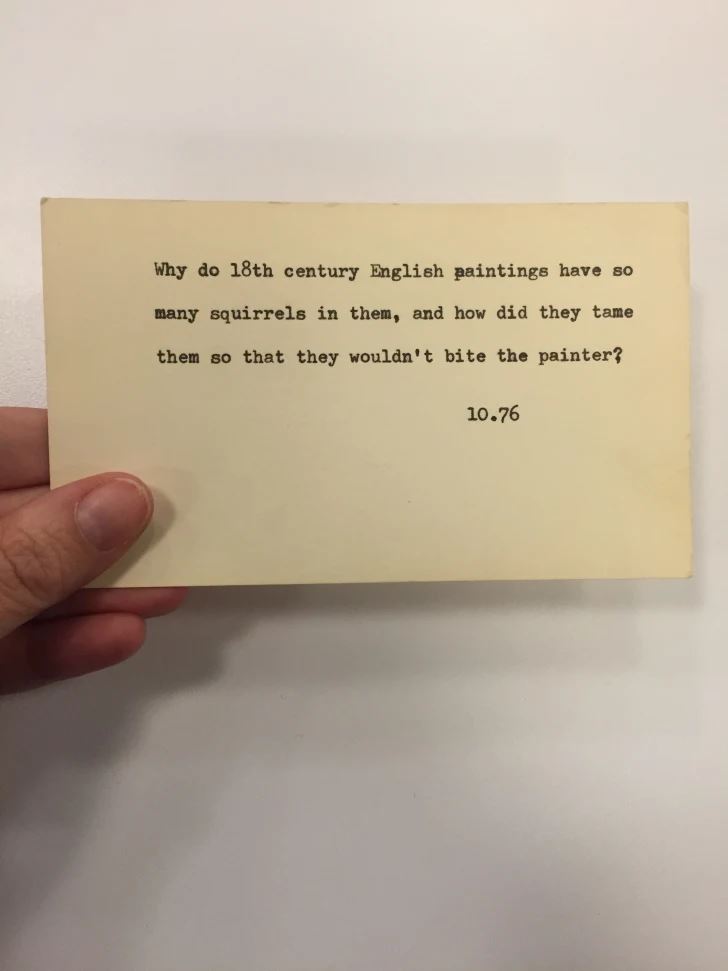 "Why do 18th century English paintings have so many squirrels in them, and how did they tame them so that they wouldn't bite the painter?
10.76"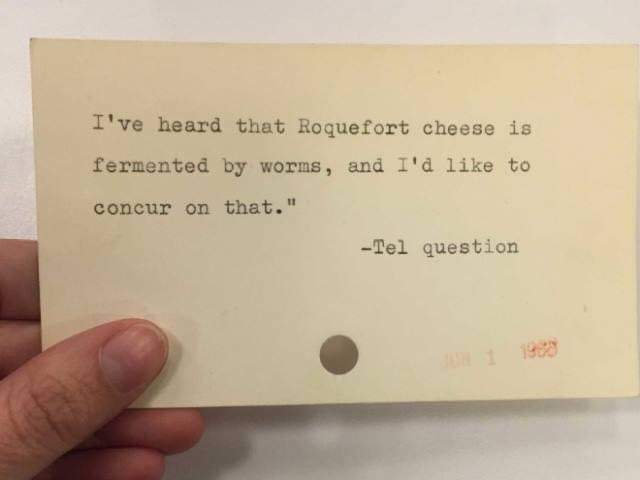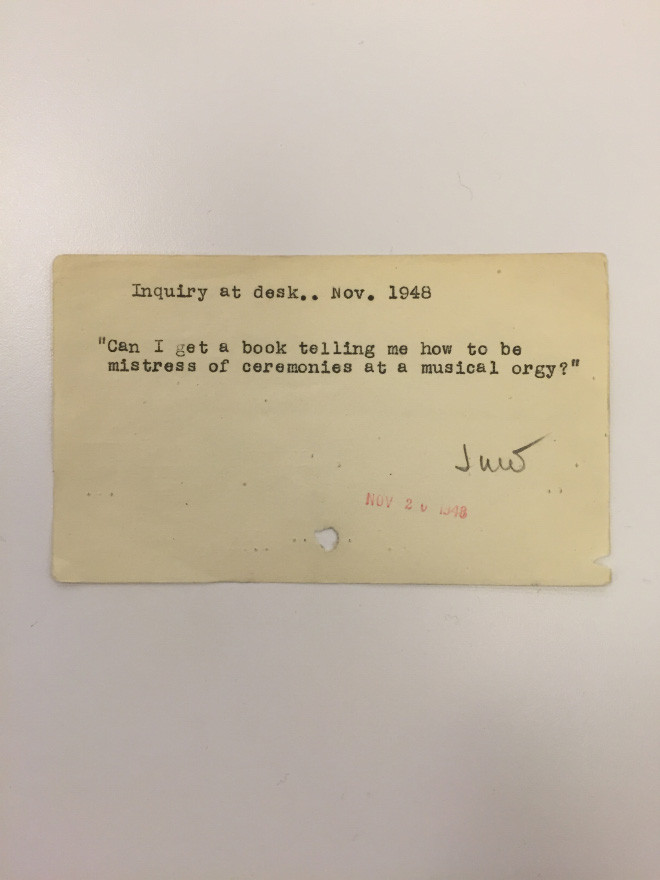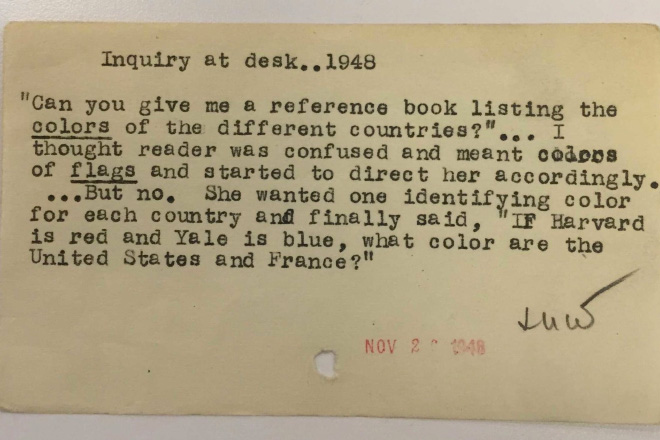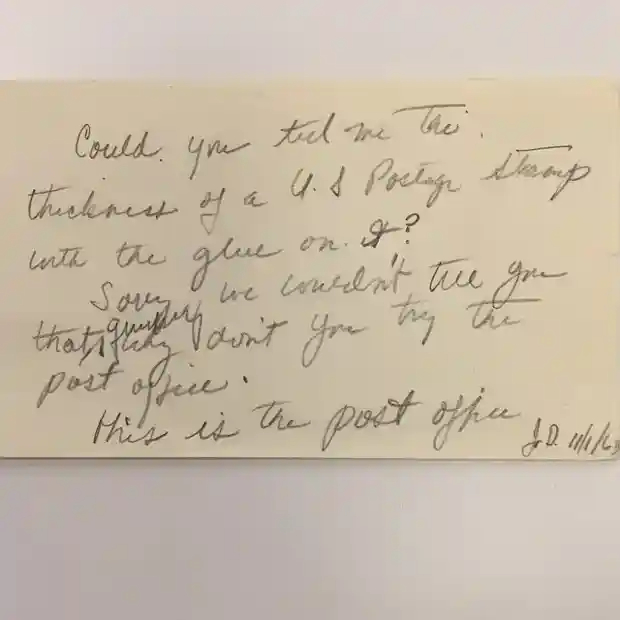 '[Question:] Could you tell me the thickness of a US Postage Stamp with the glue on it?
[Answer:] Sorry we couldn't tell you that quickly, why don't you try the post office.
[Reply:] 'This is the post office.'
"Please give me the name of a book that dramatizes bedbugs?"

– PQ 9/22/44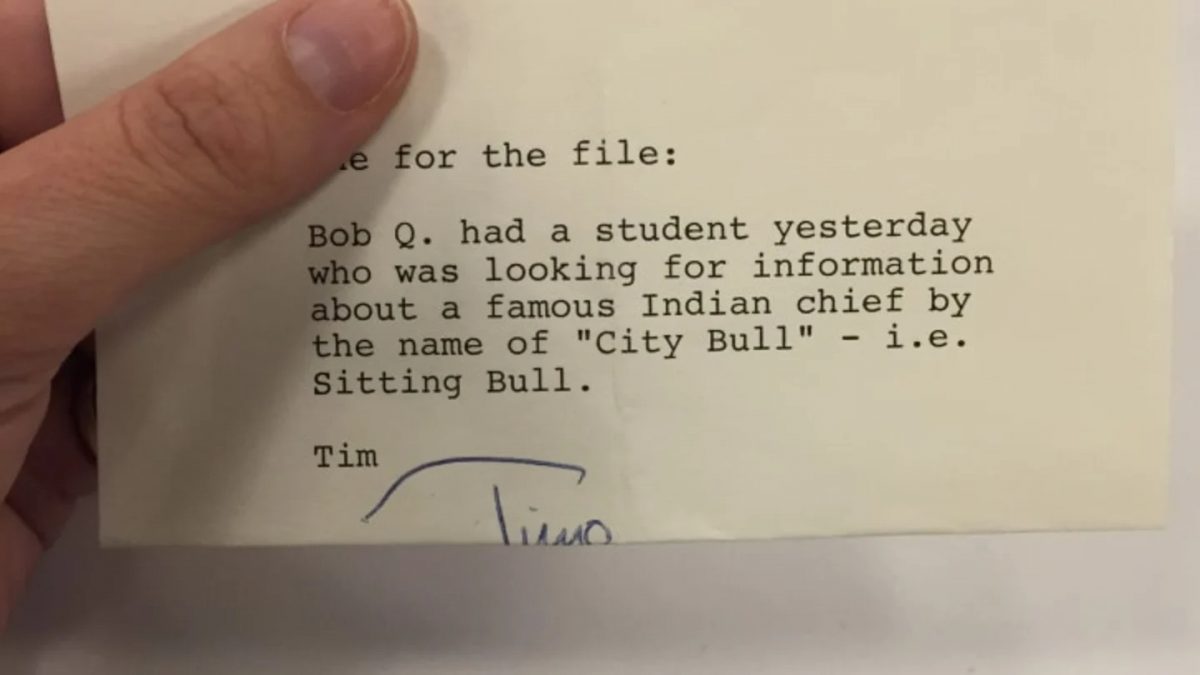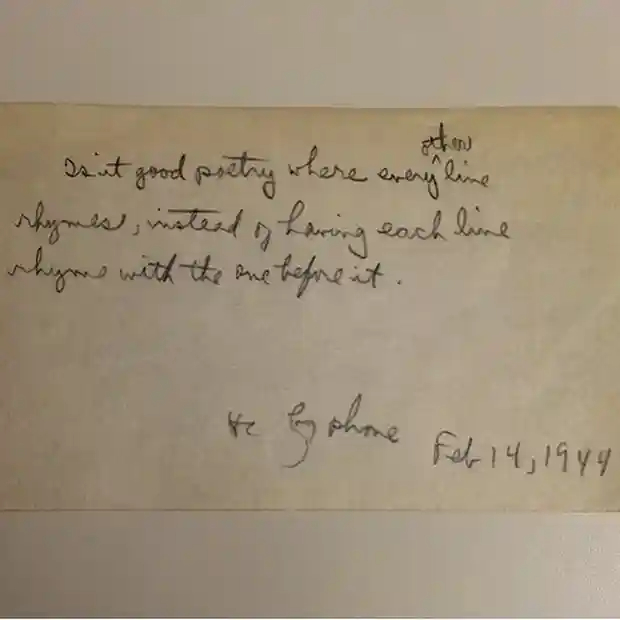 "Is it good poetry where every other line rhymes, instead of having each line rhyme with the one before it[?]

by phone, Feb 14, 1944"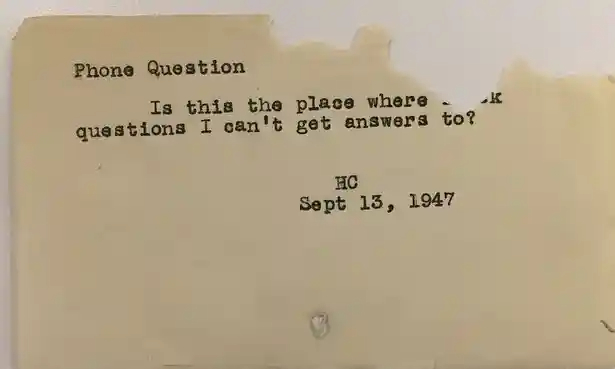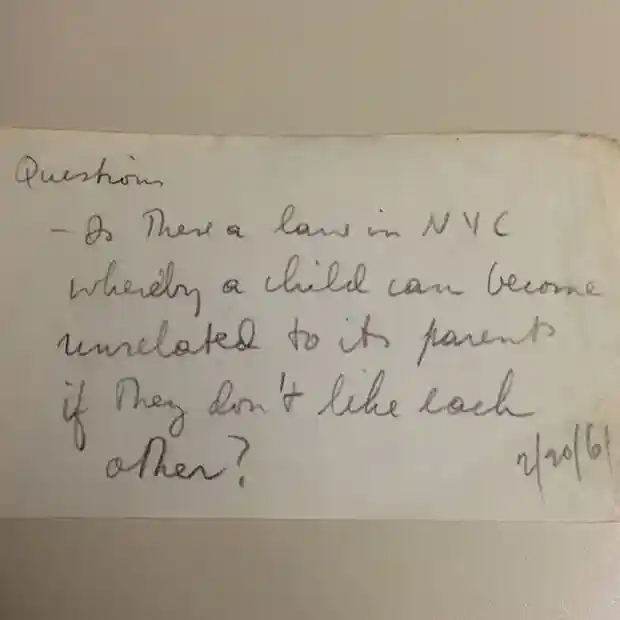 "Is there a law in NYC whereby a child can become unrelated to its parent if they don't like each other?"

2/20/61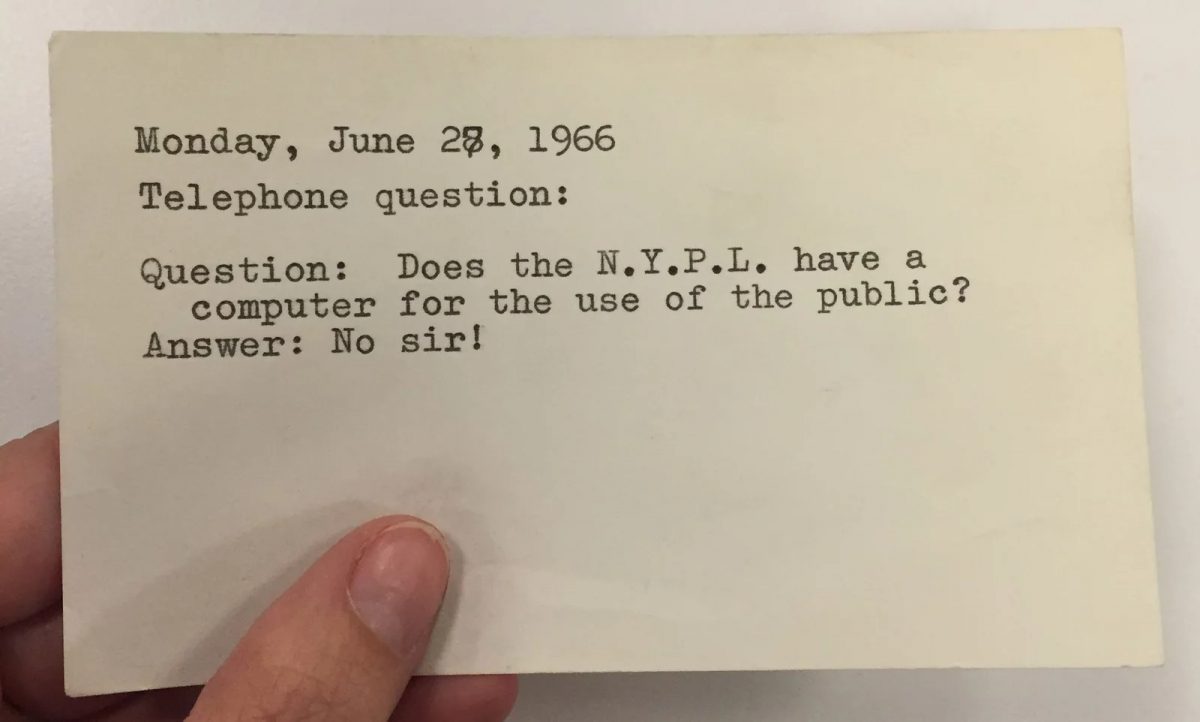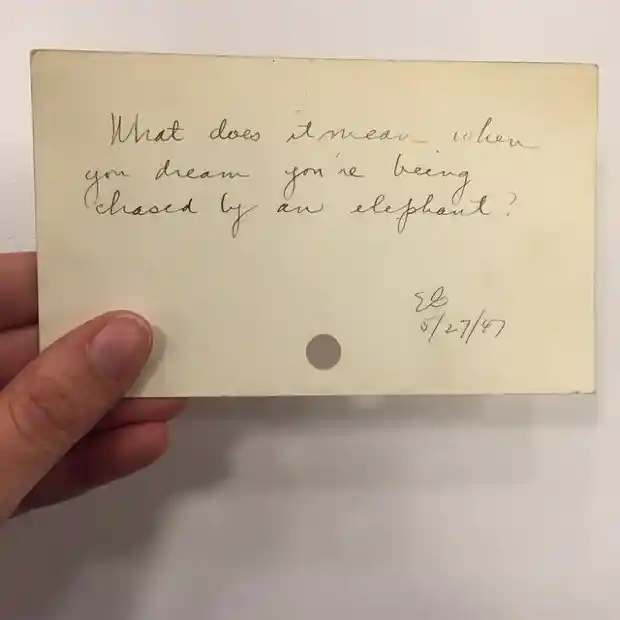 "What does it mean when you dream you're being chased by an elephant?"

5/27/47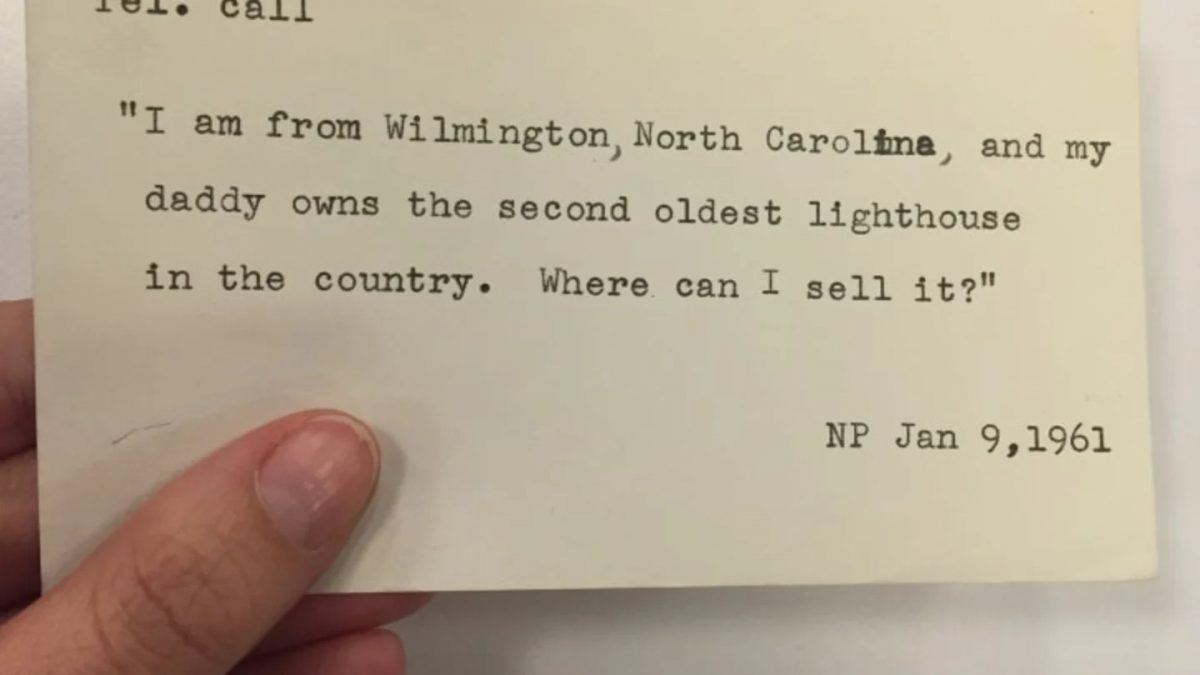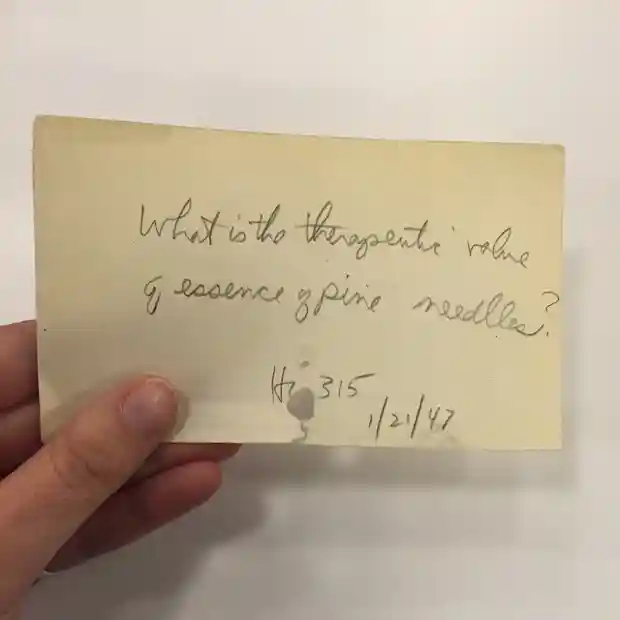 "What is the therapeutic value of essence of pine needles?"

1/21/47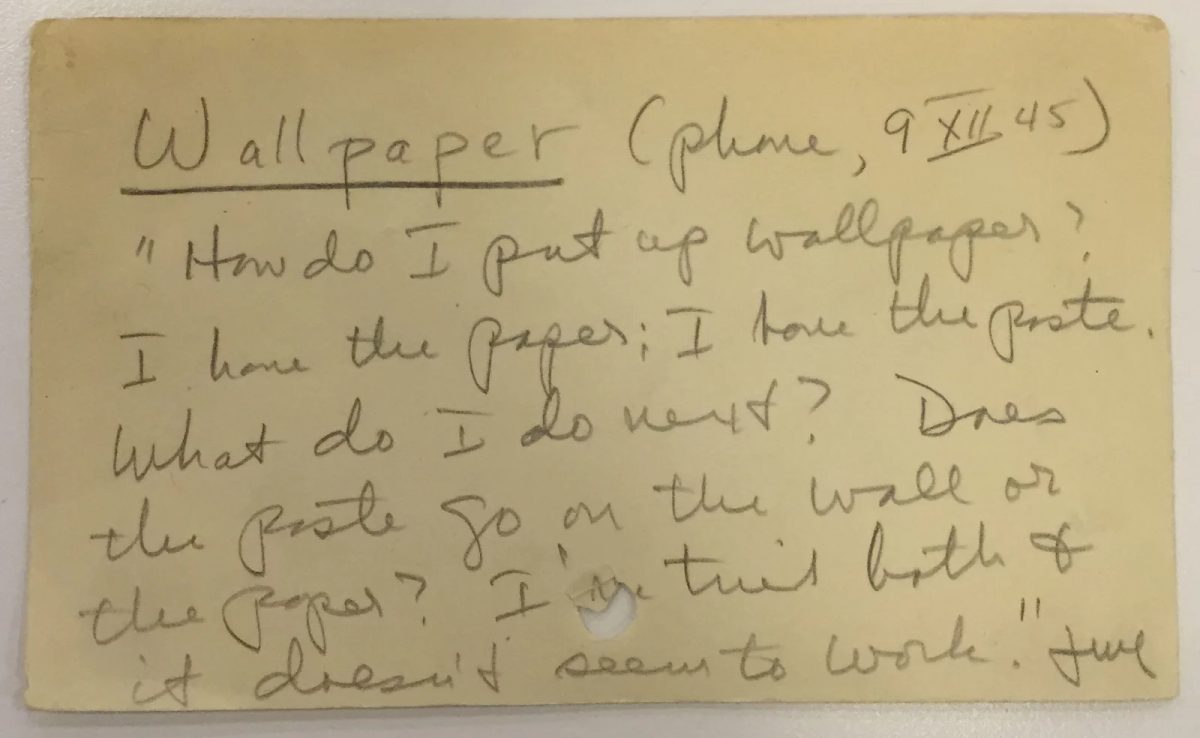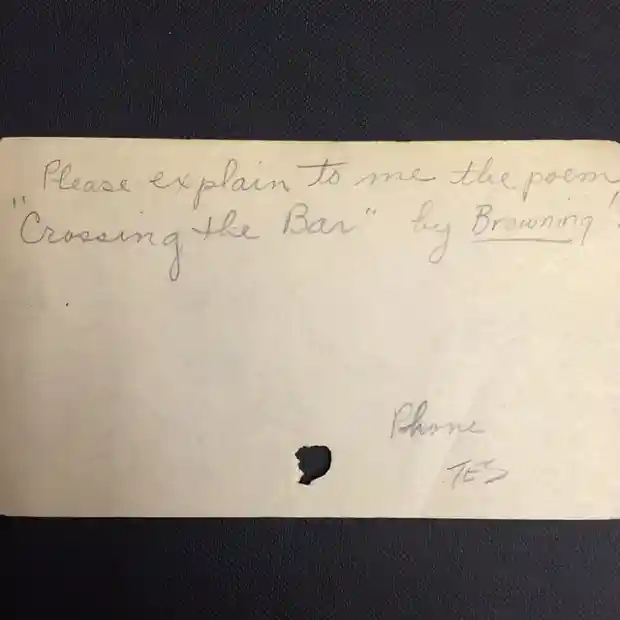 'Please explain to me the poem Crossing the Bar by Browning!!'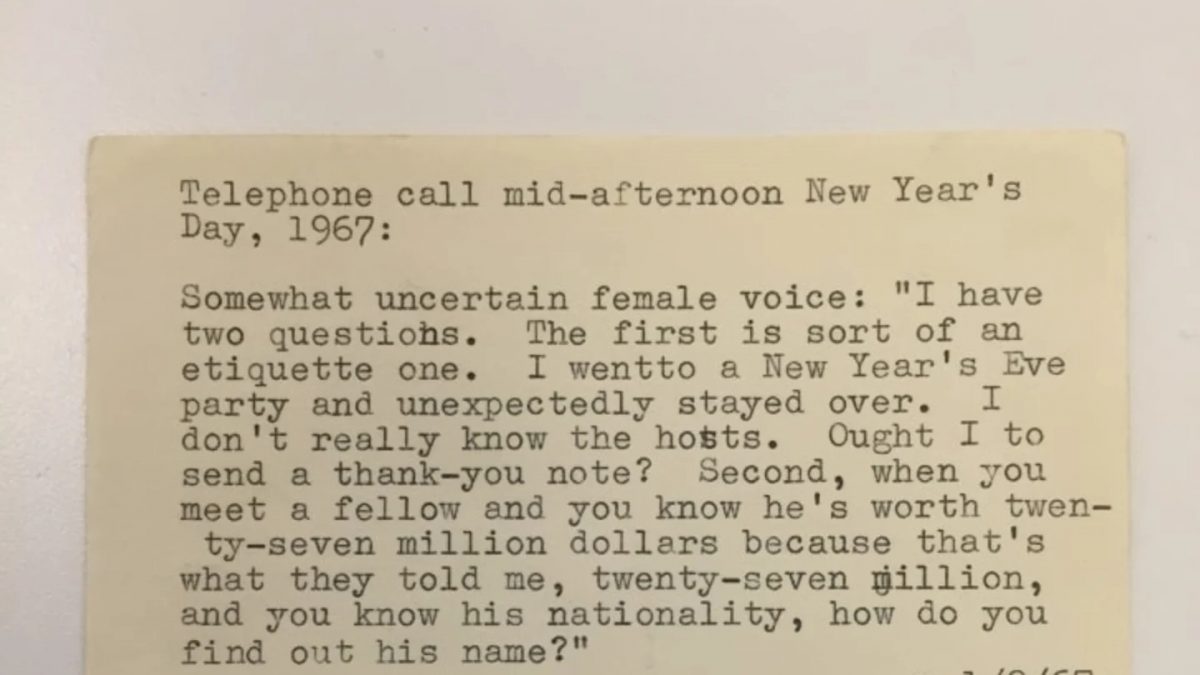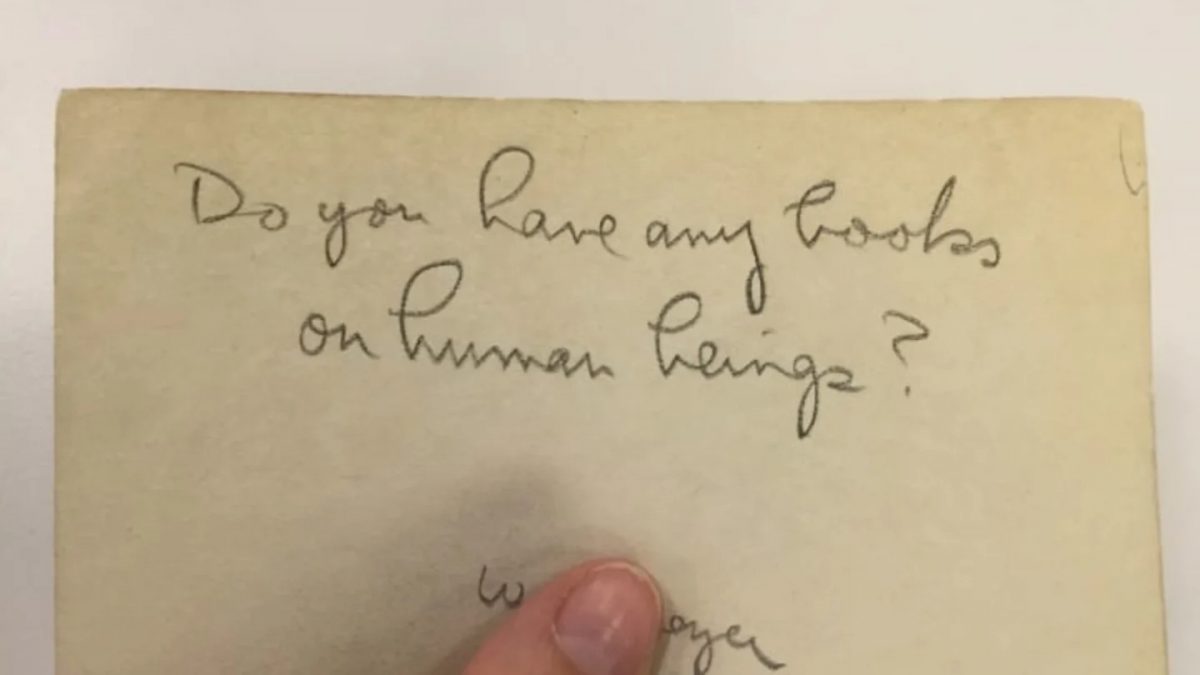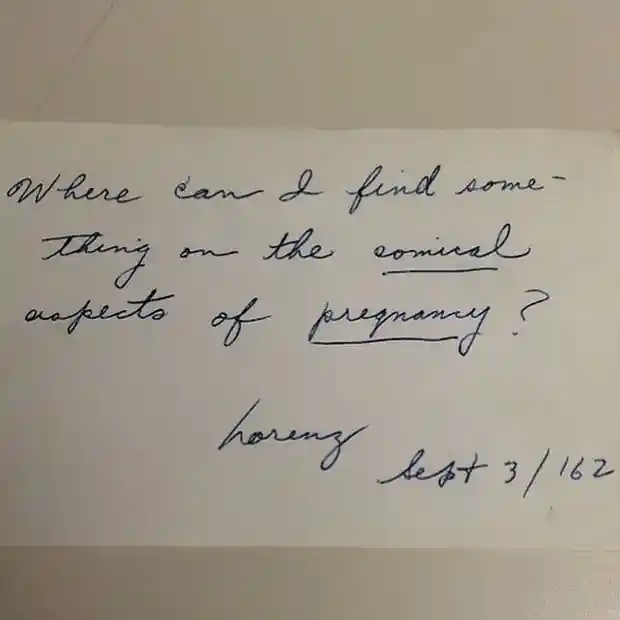 'Where can I find something on the comical aspects of pregnancy?"

Sept 3 / 1[9]62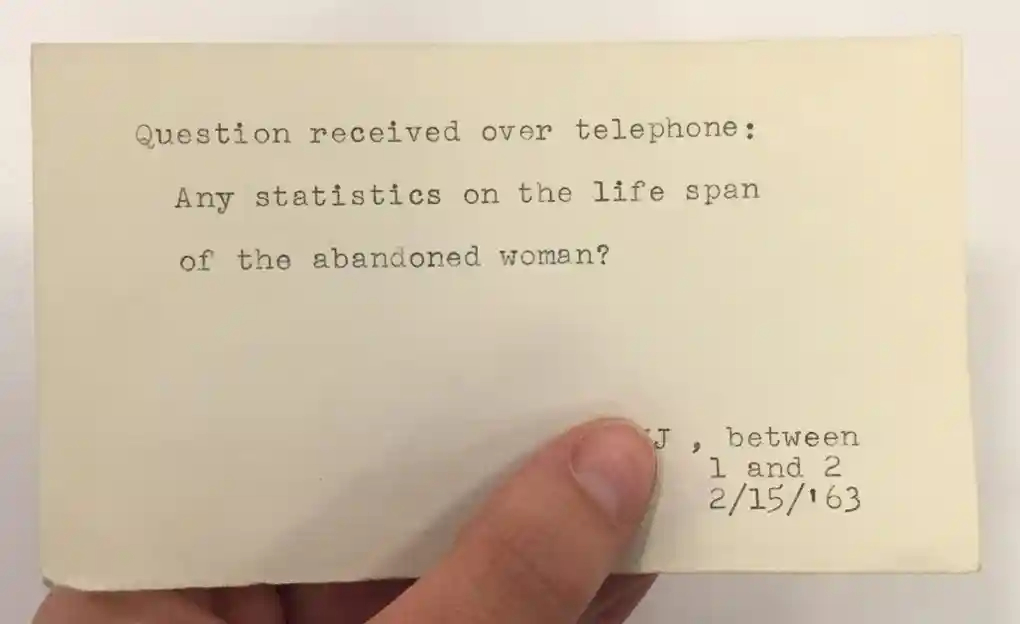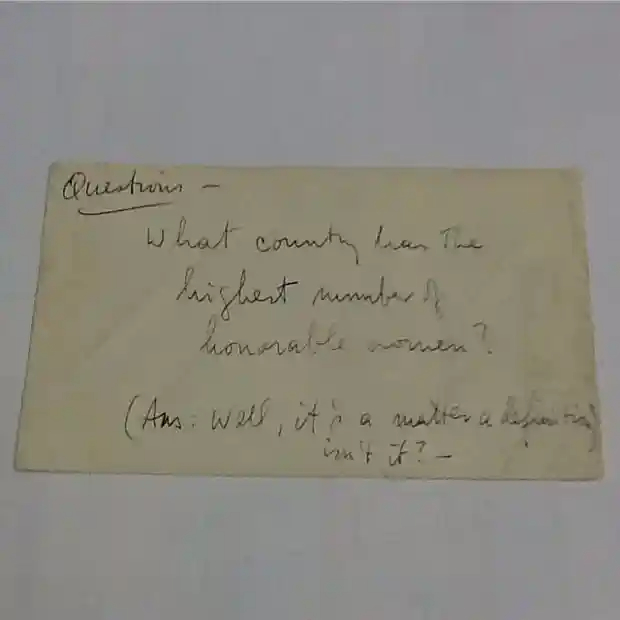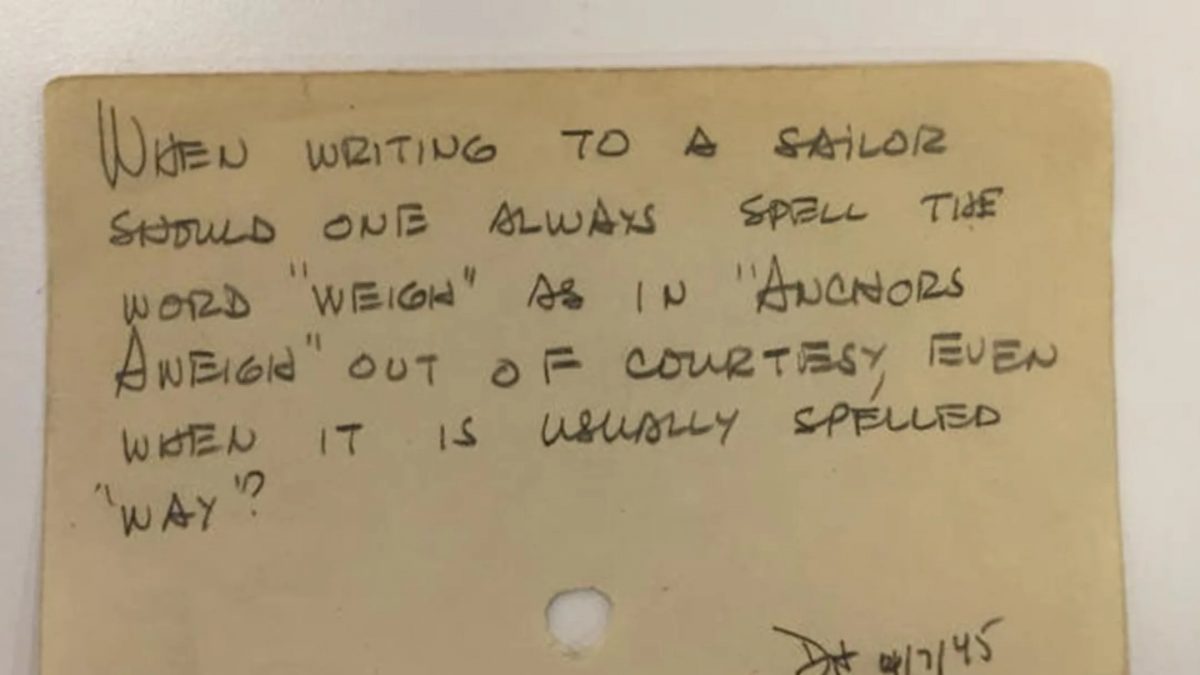 Via: NYPL