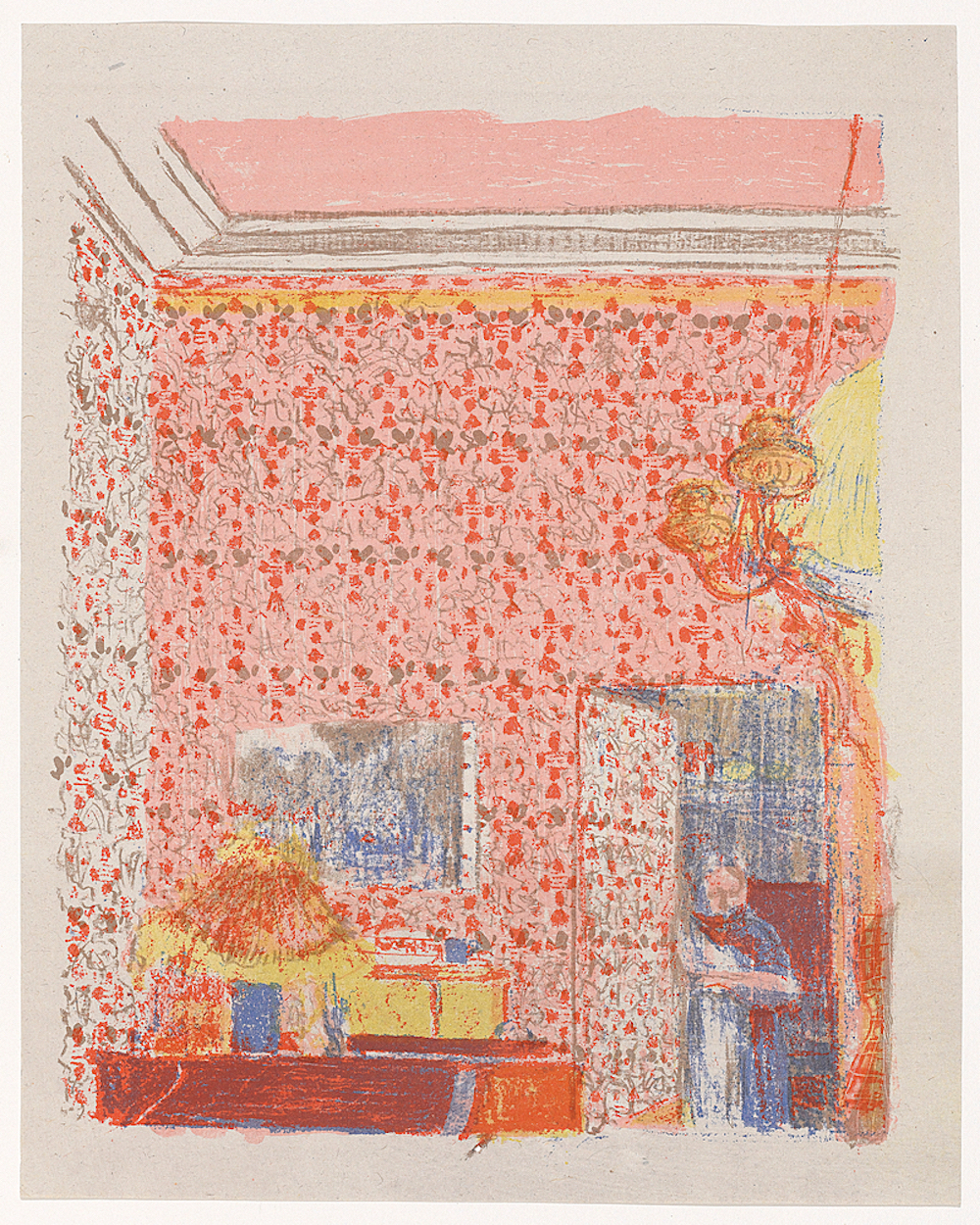 The scene is dense with colours, patterns and light in Landscapes and Interiors (Paysages et Intérieurs), a series of 13 lithographs by French artist Édouard Vuillard (1868–1940). In these small pictures he shows us intimate and ordinary views of the Paris homes of friends and family. We see them in the streets and in shops.
People are glimpsed as if they're unaware of being observed – a kind of candid paintbrush approach whereby Vuillard swiftly records the moment, defining rooms and people by colour rather than form.
When Landscapes and Interiors was published, collectors were not all that keen to purchase the series when it released in 1899 by the avant-garde dealer Ambroise Vollard. Few of the private moment designed for public consumption sold. Two decades later Vollard had still not sold the original edition of 100 sets.
They're gorgeous. And you can buy them as prints in the shop.
Buy Edouard Vuillard prints here.
Lead Image: Intérieur aux Tentures Roses by Edouard Vuillard – 1899