"The life of the creative man is lead, directed and controlled by boredom. Avoiding boredom is one of our most important purposes."
– Saul Steinberg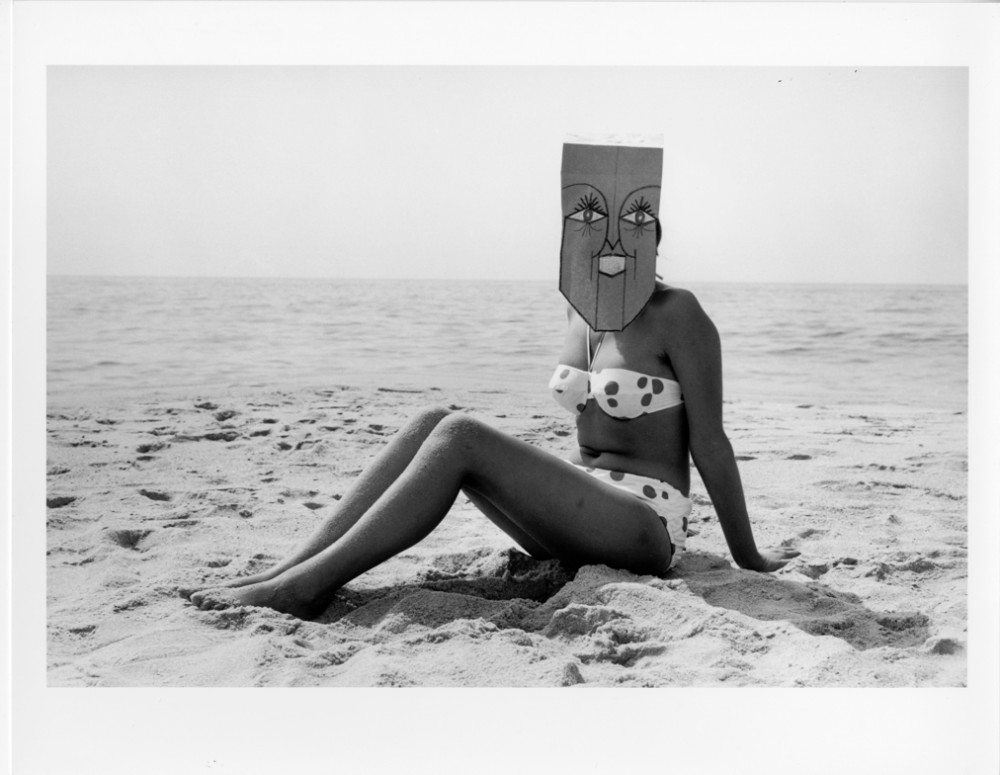 Saul Steinberg (1914-1999 was a renowned illustrator and artist when in 1958 photographer Inge Morath arrived at his New York apartment. She rang the door. He pulled on a paper bag with a face drawn on it in black marker pen and answered. Morath took the photo. And then others posed for her wearing a Steinberg mask. In 2000, Steinberg and Morath compiled the portraits into the book Masquerade .
Steinberg's witty masks were undoubtedly shaped by experience as an outsider peering in. What demeanour, features and expression do you need to belong? "The mask," Steinberg wrote, "is a protection against revelation." His masks appear simple, as if created by a child.
He left his native Romania in 1933 to study architecture in Milan. In 1941, Italy imprisoned the foreign-born Jew under anti-Semitic laws. Steinberg escapes to the United States via Portugal – his passport was made official with his own rubber stamp. A quota on Jews and Romanians allowed into the US, saw him despatched from Ellis Island to the Dominican Republic. Art saved him. Editors at the New Yorker, to whom he sent many drawings for publication, sponsored his visa.
In this 1967 video, Saul Steinberg explains what he thinks of masks and their purpose. "The personal remark, the visible emotion, has no place in society," he says. "Of course [a mask is] something that's useful, it's necessary, but it's also something ugly, because it takes away all the poetry, the spontaneity of life away from people. The more organized society, the more we have these masks."
"Whoever draws must not lose heart, let himself be discouraged by a moment of tiredness or confusion. He must insist, because the right thing comes only after the moment of despair. Instead, sometimes, as soon as discouragement comes, he stops, gives up the ground. It's a mistake. "
– Saul Steinberg
Lead image: Untitled from the Mask Series with Saul Steinberg 1961-1962, by Inge Morath. Via Danziger Gallery.