ALFIE Fripp has died. Fripp was the last surviving British prisoner of war on World War 2. He was 98. The RAF man was shot down by the Luftwaffe during a reconnaissance mission in 1939. He was imprisoned at 12 different PoW camps. So. What did you do in the war, then? What was life like back then for the prisoners? These photographs of Allied prisoners give us a hint: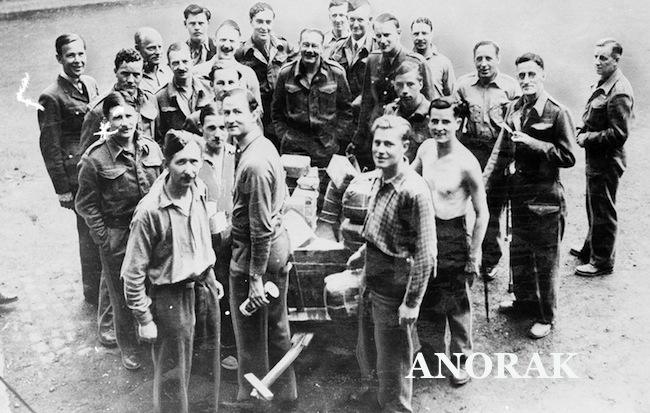 British prisoners of war in Germany's Camp Oflag on Sept. 17, 1941, gathered about a cart containing parcels which had been sent to them. (AP Photo)
Morning roll-call at Offlag VII D, a British prisoners of war camp in Germany on Sept. 17, 1941. This picture was sent to a resident of Esher, Surrey, by her brother-in-law. He says in his accompanying letter, the entrance to the walking terrace is behind the rear men. There are very nice flower-beds in the yard, and we sit there a lot as it is sheltered and cool, there are buildings on each side of the courtyard. The group sitting by a window appears to be cutting up vegetables.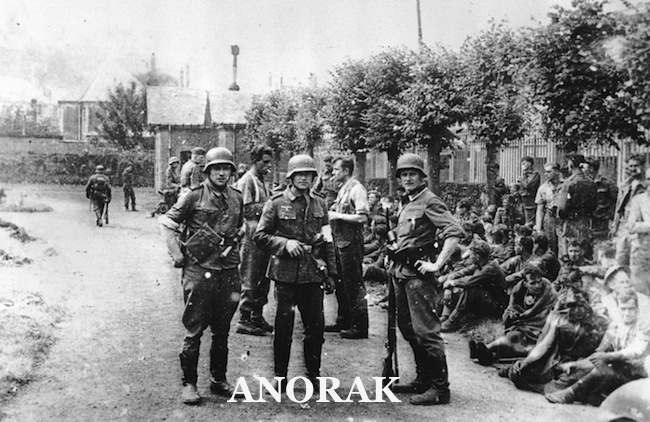 German soldiers guard Canadian and British prisoners of war, who were captured in failed Allied landing operation near Dieppe, France, on August 19, 1942.
A British stretcher-case-but sitting up and smiling cheerfully-photographed on his arrival on April 24, 1943 at Lisbon on his way to this country with the other prisoners of war.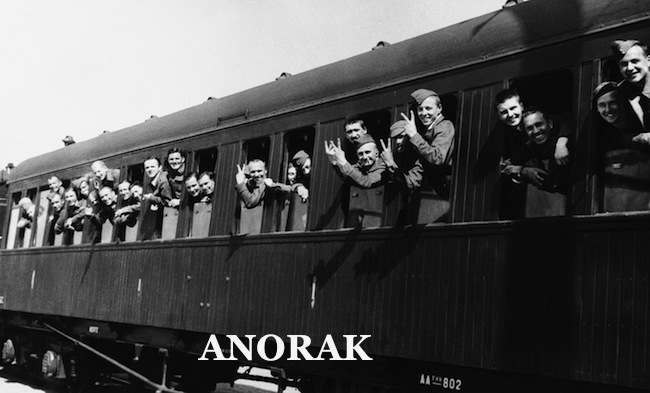 British Tommies delightedly give the 'V€' sign on their arrival at Lisbon on April 24, 1943, where they were exchanged with Italian prisoners of war.
A one-legged British prisoner of war, photographed on his way home to this country at Lisbon on April 24, 1943, where the actual exchange of prisoners of war took place. He is still as cheerful as ever, with a €œFagâ between his lips.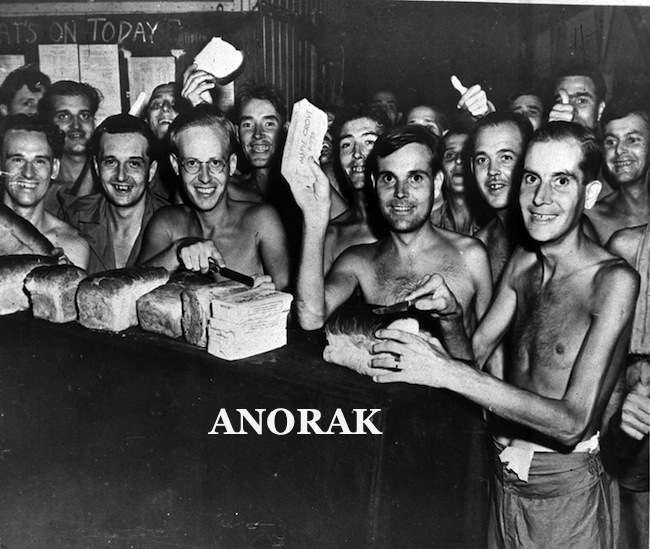 Liberated prisoners of war, mostly British, discovered in a Japanese prison camp on Formosa, Sept. 5, 1945, by a Pacific fleet mercy unit. Destroyer escorts Gary and Kretchmer, moored at Kiirun, rushed emergency rations to the camp as soon as possible.
Here is a group of RAF Prisoners of War, who were interned in the notorious Changi Prison Camp, Singapore on Sept. 18, 1945.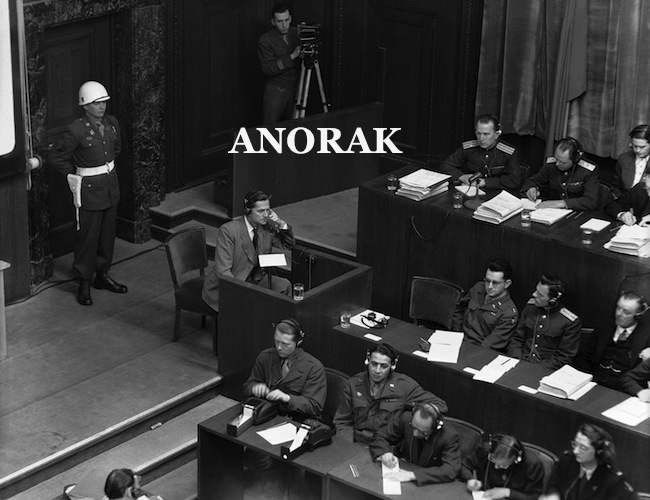 Walther Schellenberg, head of the Nazi secret service answering questions about the shooting of British and American prisoners of war replied on January 4. "I heard part of the conversation, which concerned the shooting of British and American prisoners of war."€ Walther Schellenberg seen in the witness box, whilst giving evidence at Nuremberg on Jan. 4, 1946.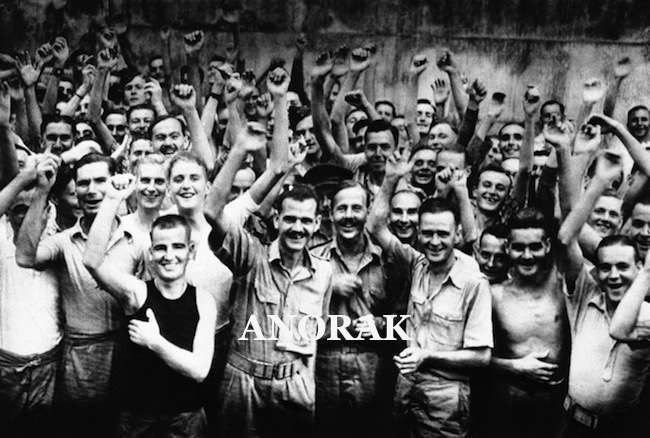 Here is a group of RAF Prisoners of War, who were interned in the notorious Changi Prison Camp, Singapore on Sept. 18, 1945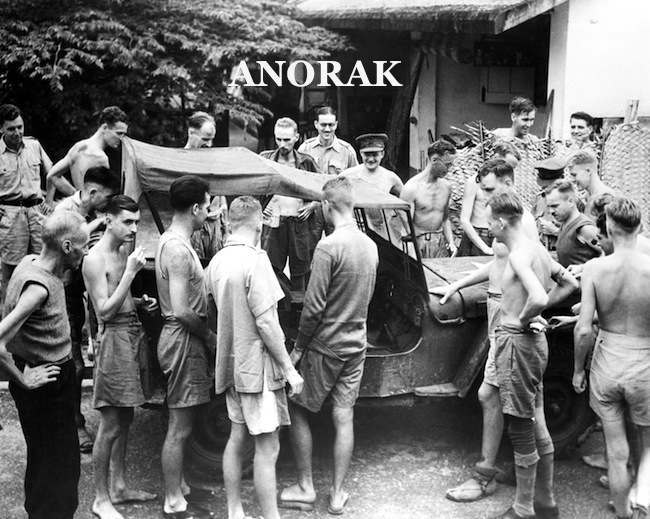 With the hoisting of a Union Jack, saved when Singapore fell to the Japs in 1942 and hidden for three years in a prisoner-of-war camp, the British celebrated their re-entry. General Itagaki, the Japanese garrison commander, first said he would fight on, then changed his mind. He did not know it, but his ultimate decision saved him a terrific pounding for Admiral Mountbatten's Southeast Asia Command already had at sea to avenge Britain's Pearl Harbour a British East Indies Fleet Task Force with the largest number of escort carriers and naval aircraft it had over gathered for one operation. The job now facing the British is the immediate hospitalization and speedy repatriation of Singapore'­s about 30,500 allied prisoners. The jeep, possibly World War II's most internationally familiar sight, was quite unknown to Allied prisoners of war Sept. 25, 1945. They gathered round, inspected it, asked questions.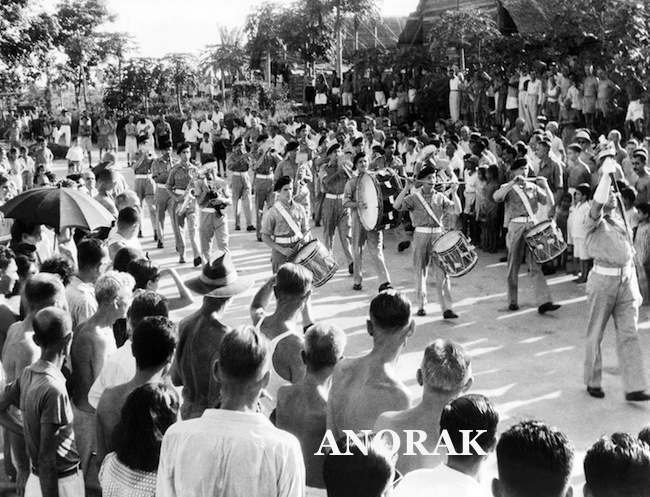 So far 39,307 Allied prisoners of war have been evacuated by the British from Singapore. According to the latest figures about 3,000 still remain. The sick have, naturally, gone first and for those remaining every effort is made to make-up for the hardships they have suffered since the great naval station was occupied by the Japanese in 1942. Royal Marines band from H.M.S. Sussex comes ashore at Singapore Oct. 25, 1945, is greeted by the civilian internees and prisoners-of-war it had come to entertain while they waited their ships home.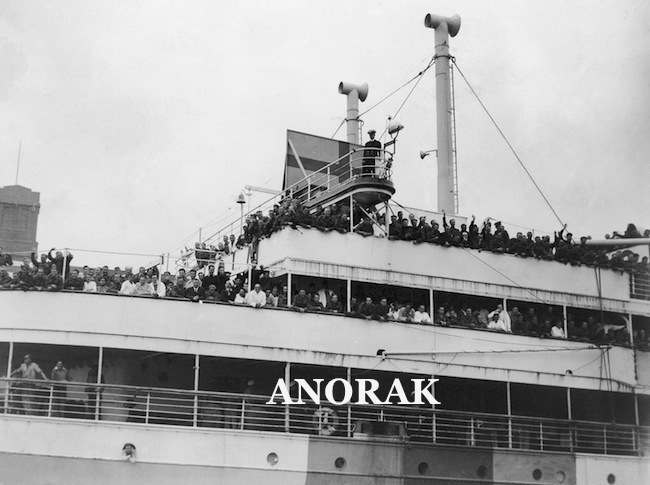 More than 900 British, American and other prisoners-of-war, and 90 civilians (including 22 Britishers), arrived at Belfast Lough on the Swedish ship, Gripsholm on May 30, 1944. A small number of the men were taken to a military hospital in Belfast; the others, except Americans, were transferred to another ship to continue their journey to a West of England Port. Happy prisoners seen on the Gripsholm after their repatriation.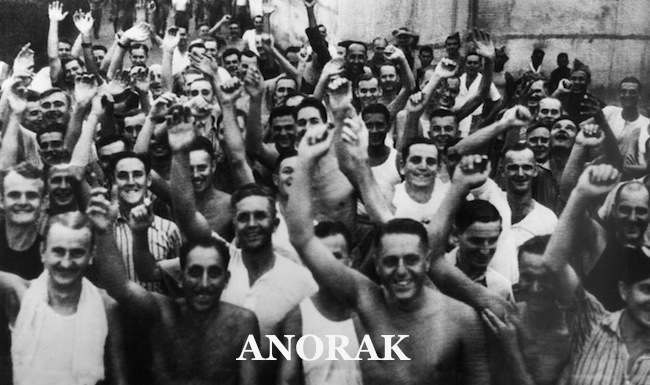 Allied prisoners of war cheer their liberation from the Jap Changi Prison camp at Singapore on Sept. 9, 1945 by the arrival of allied occupation forces. (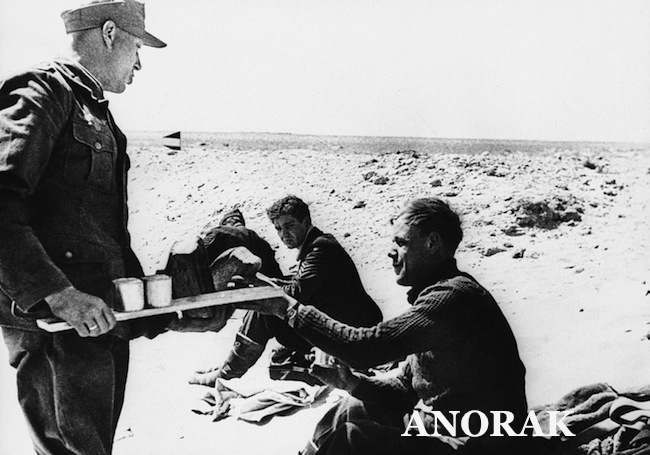 The feeding of british prisoners of war in the North African desert by a member of the German African Corps, Feb. 4, 1941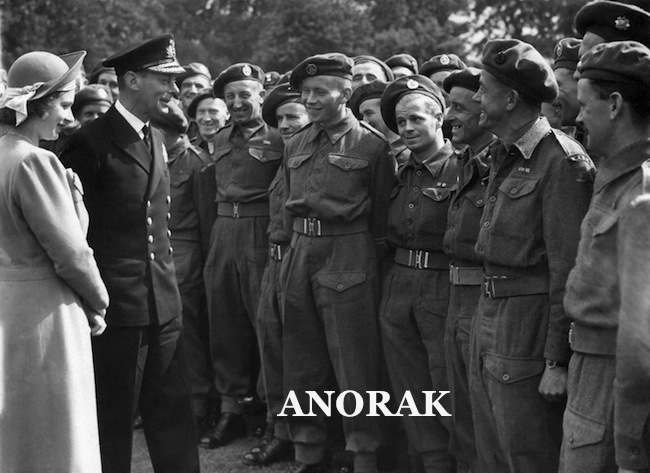 2,000 United Kingdom and Empire returned Prisoners of War were entertained to an Empire Day Garden Party at Buckingham Palace, May 24, 1945. Their Majesties and the Two Princess's mingled with the troops chatting with them. The King and Princess Elizabeth talking to some of the returned prisoners. Some of these men were capture at Dunkirk and have been prisoners ever since.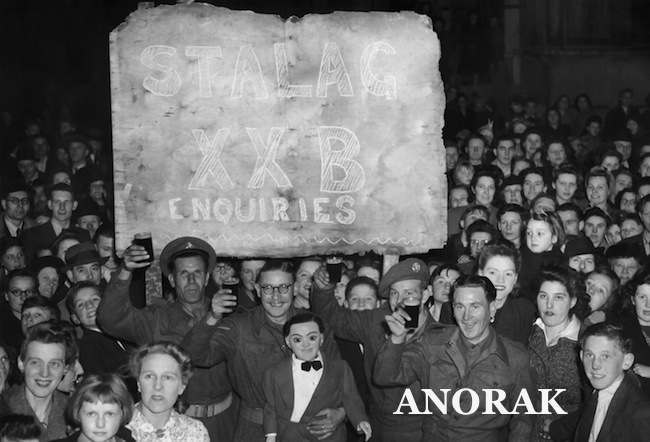 There was beer for all and fun in plenty when residents of Curwen-Road, Shepherds Bush, celebrated the return of their prisoners of war from Syalag XXB, Germany. Four ex-prisoners who were guests of honor at the party raise their glasses among the crowd, April 28, 1945.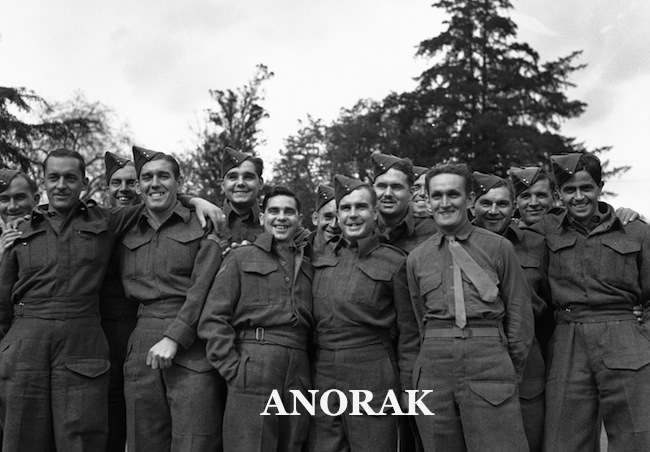 Seventy-three British prisoners of war released by the American forces at Luzon, Philippine Islands, have arrived in England. They were taken to a reception centre in the South where after a short stay will be given 42 days' leave. Some of the released British prisoners seen at a reception centre in Southern England on April 2, 1945.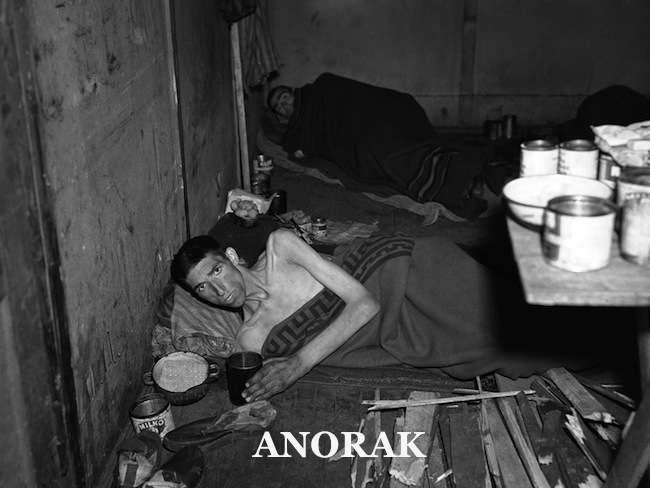 A mixed prisoner of war camp at Sandbostel has been freed by the guards armoured division of the second British army. In part, the camp was a lesser Belsen for the horrors it contained. Some 17,000 prisoners of war, representing practically all the allied armies, and some 7,500 political prisoners were liberated. The soldiers looked in fairly good trim compared with the political prisoners, among whom the worst cruelties had been perpetrated. Typhus raged in the political section, and had a death roll amounting to 100 a day. A hospital ward in the Sandbostel camp, Germany, the emaciated patients lie on the floor on May 2, 1945.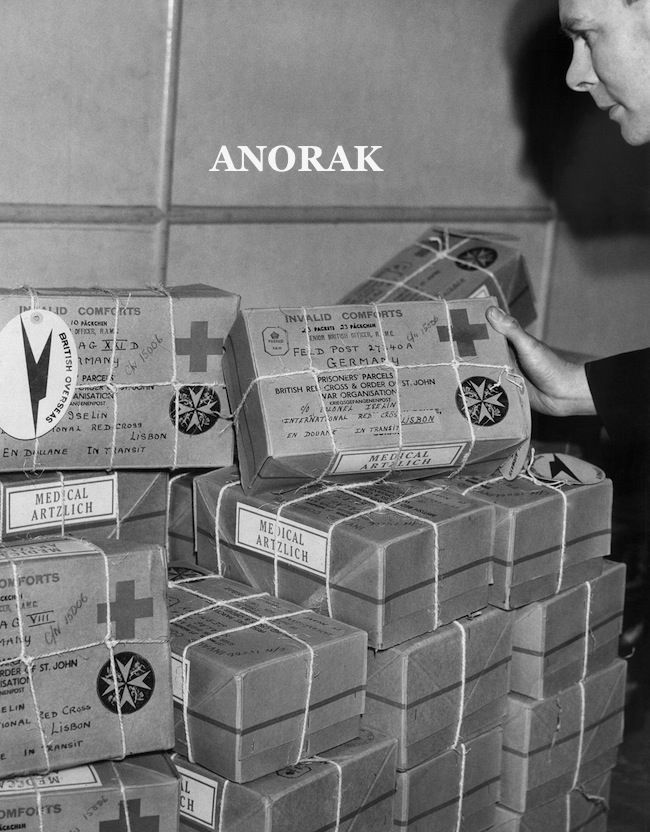 Large quantities of serum are being sent to our prisoners of war in Germany to counteract the typhus epidemics which are reported to have broken out among German troops from whom it might spread. Inspecting the parcels which contain the valuable serum at the British Red Cross headquarters in London, Jan. 19, 1942. They are already addressed to the appropriate prison camps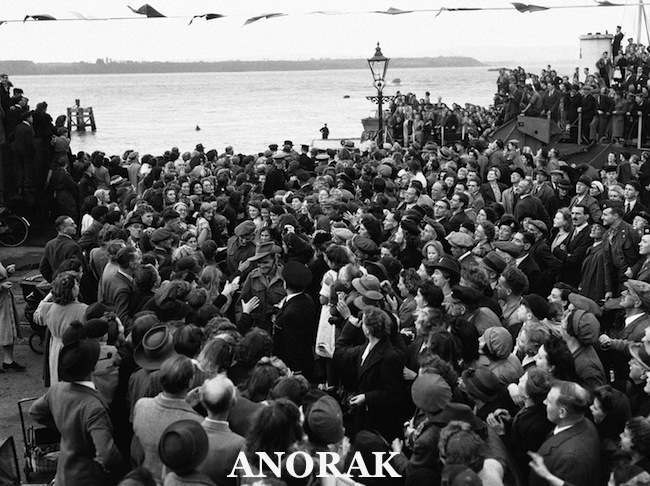 Ex-prisoners of war are arriving by flying-boat from the far East at Poole, Dorset. The Dorset fishing town prepared a hurried welcome for the men freed from Japanese prison camps as soon as it became known that they were returning home. Two British prisoners of war are given a rousing welcome and a pat on the back as they struggle through the cheering crowd, who greeted them when they arrived at Poole, Dorset on Sept. 19, 1945.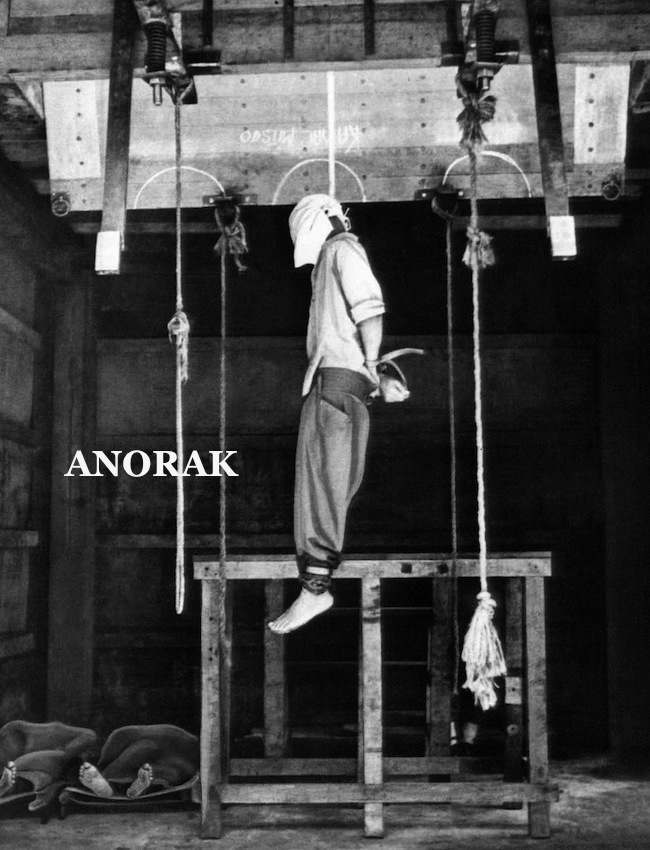 The body of Captain Kamai Mitsuo dangles from the end of the rope just after the trap had been sprung at his execution in Singapore, March 14, 1946 for his crimes against British prisoners of war in the Kanburi Camp on the infamous Siam railway. Some of the prisoners died of beating ordered by Mitsuo. At the foot of the gallows are the bodies of two other Japanese executed before Mitsuo. They are Lieutenant Nakamura, found guilty of beheading an Indian soldier and Sgt. Maj. Eishama, found guilty with Mitsuo.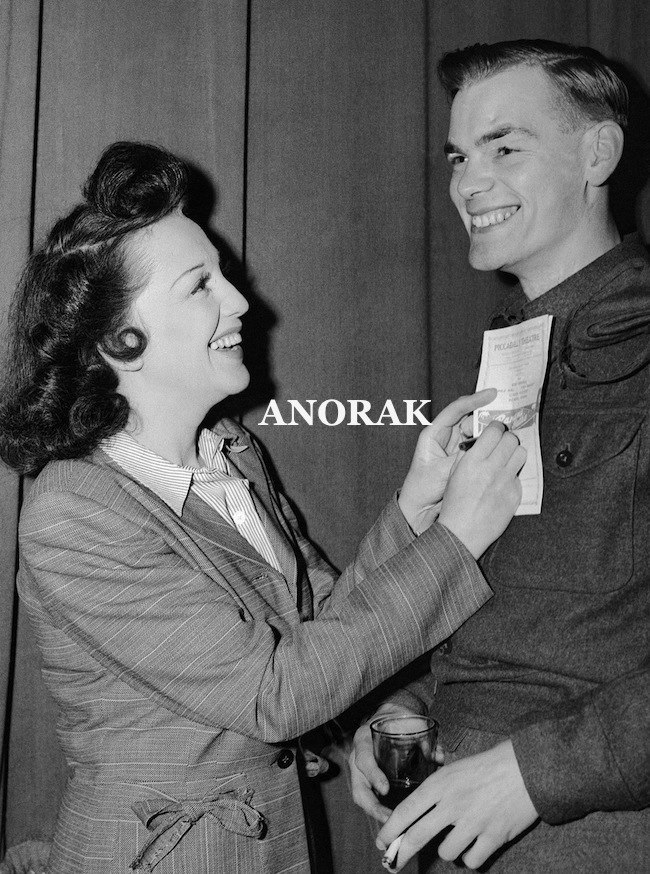 As part of her war work, Bebe Daniels buys seats for repatriated prisoners and other Service men at every performance of Panama Hattie in the Piccadilly Theatre. The men are afterwards entertained to tea, the other stars of the show and the chorus acting as waiters and waitresses. Bebe Daniels, star of Panama Hattie at the Piccadilly Theatre in London, Nov. 25, 1943, autographs a program for one of her guests Sgt. Joseph Beasley, of Wandsworth, who served all through the last war and was captured at Abbeville in this one.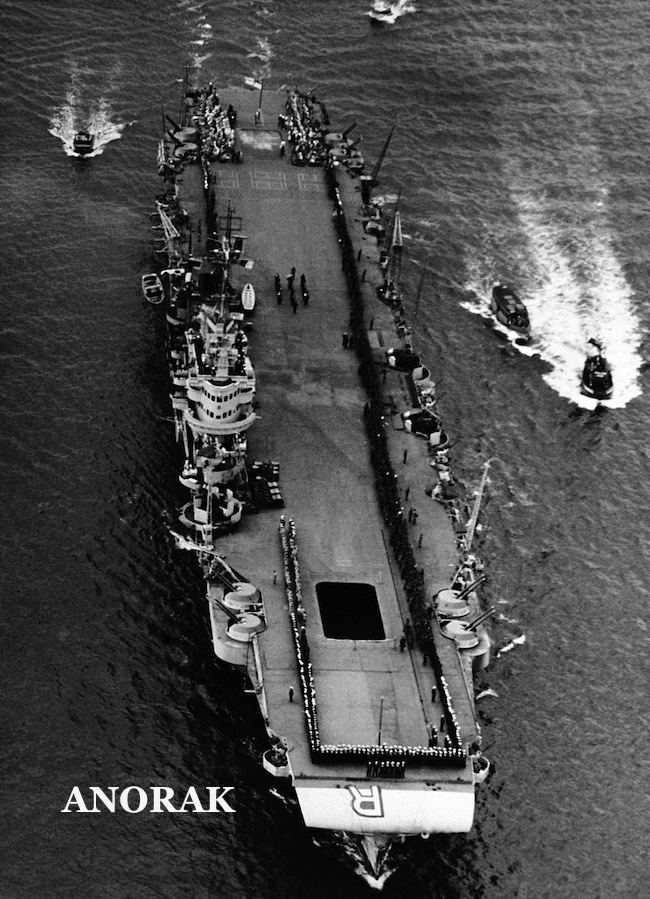 A striking aerial view of H.M. aircraft-carrier Formidable€ seen as she arrived at Sydney Harbour, Australia on Oct. 25, 1945. The vessel had over one thousand British and Australian released prisoners of war which she brought from Manila.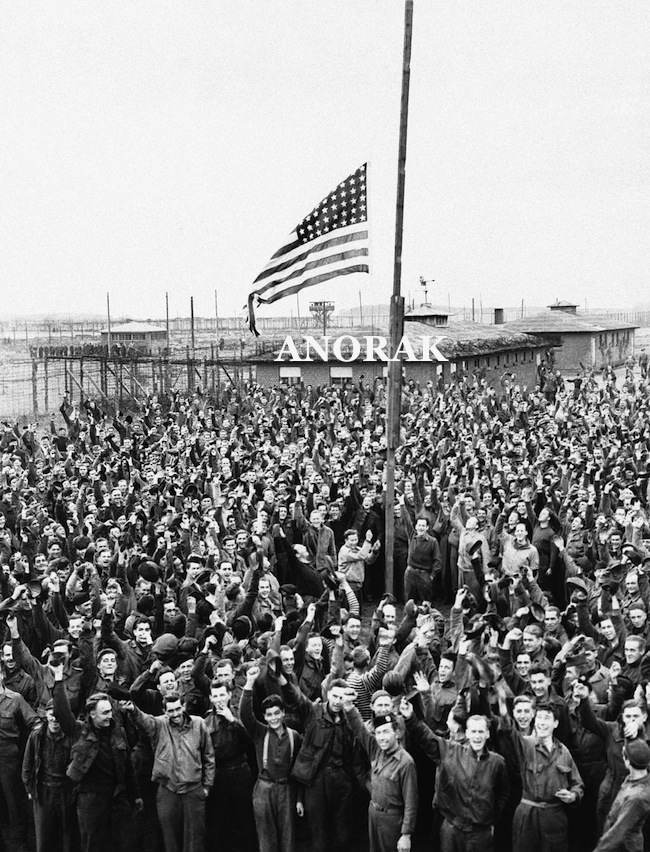 Former American prisoners cheer the Stars and Stripes being raised over their section of the prison camp at Westertinke, near Bremen, Germany on May 4, 1945, from which they were liberated by the advancing British Second Army.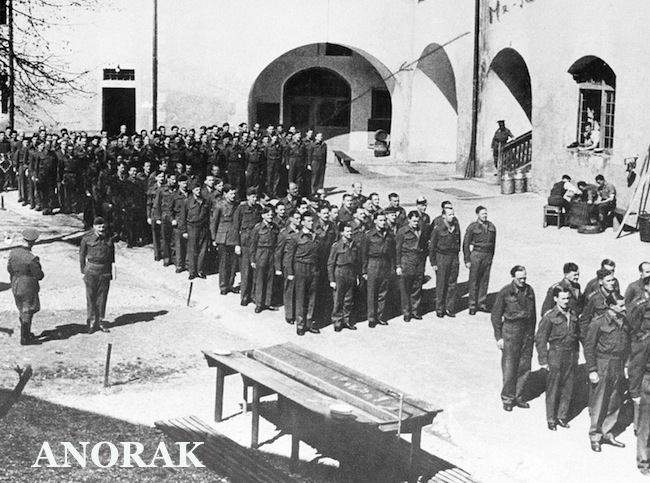 Morning roll call at Oflag V11 D a British Prisoners of War camp in Germany on Sept. 17, 1941. There are buildings on each side of the Courtyard. The group sitting by a window appears to be cutting up vegetables.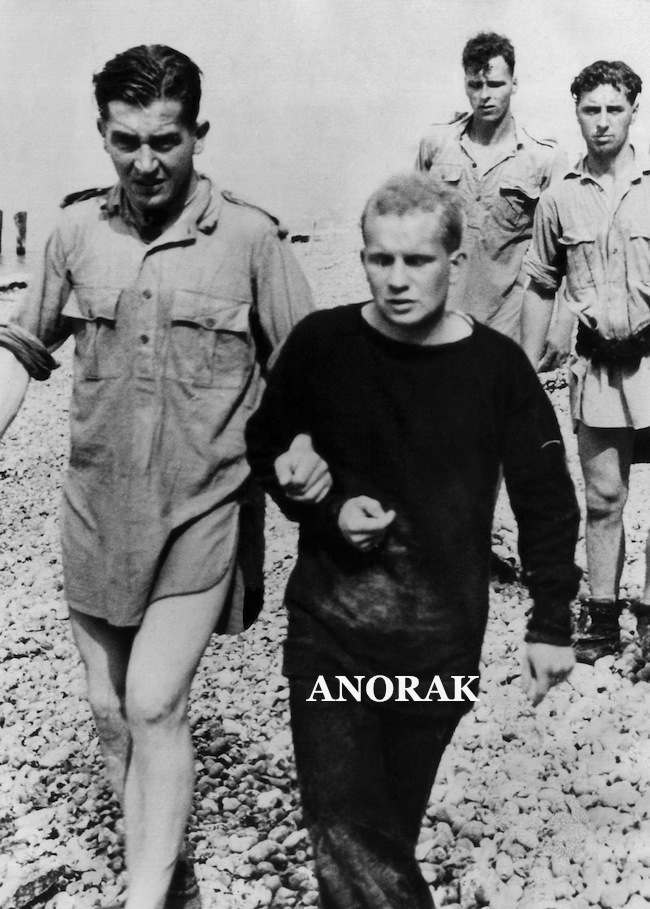 British prisoners captured during a raid, being led up the beach in France on Sept. 9, 1942.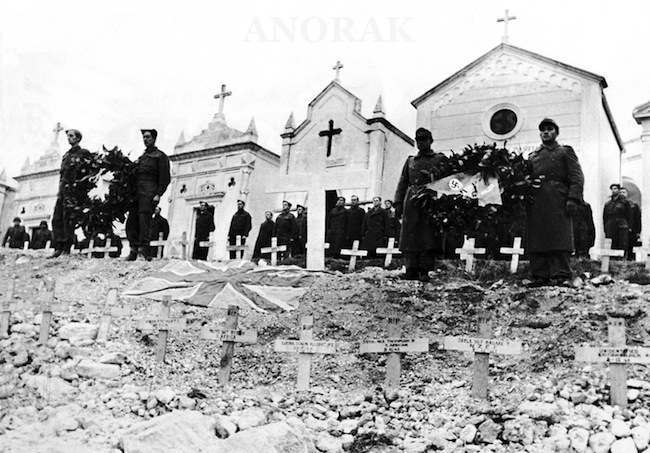 Burial by their comrades for those British prisoners of war who were killed in Germany on March 9, 1944.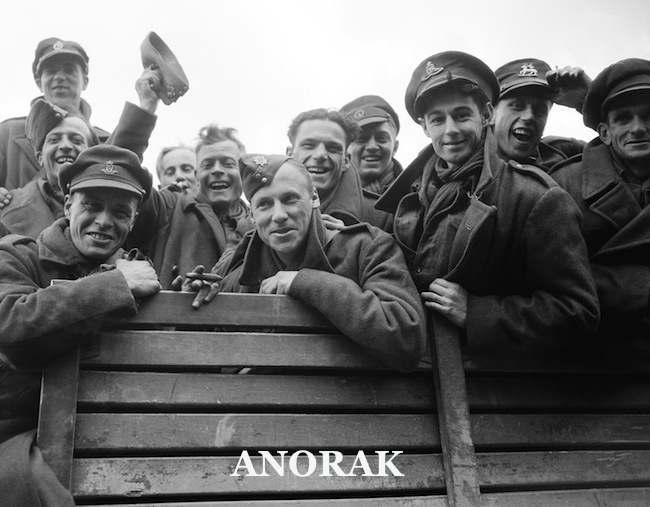 British prisoners liberated by General Paton's Fourth Armored Division in the vicinity of Gotha, Germany on April 8, 1945. Some of them were taken prisoner at Dunkirk. They had been marked from the Eastern Front to Gotha. When the Germans learned of the American approach they started to march them back to the east, but these lads escaped and hid in the woods near Gotha until the Fourth Armored Division took the city.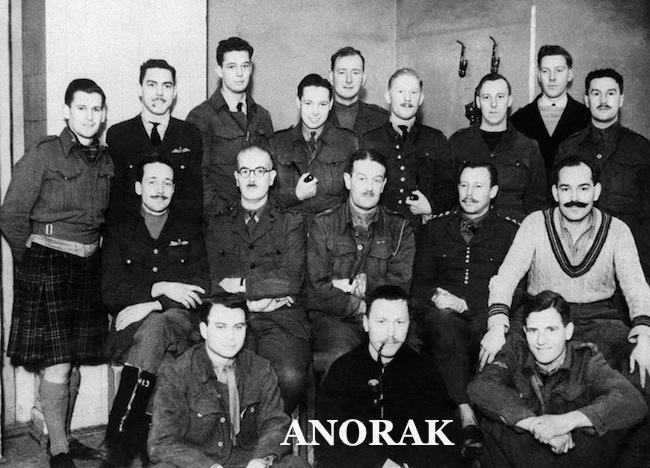 A group of British officer prisoners of war at the German prison camp Oflag IV in Colditz, Saxony, Germany on May 6, 1941.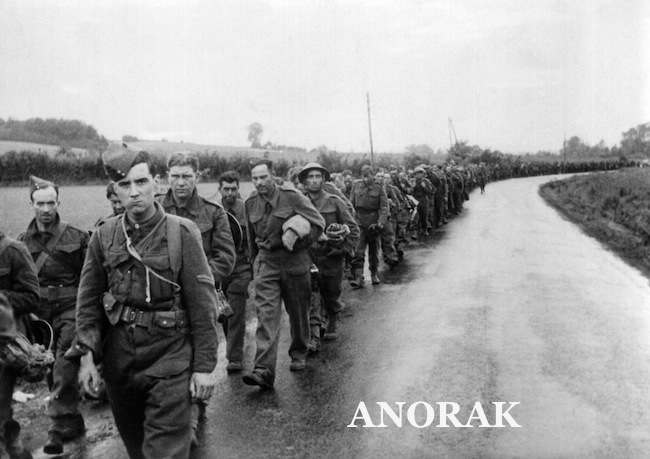 British prisoners of war near Aire sur la Lys in the vicinity of Calais, marching to an assembling camp in France on June 3, 1940.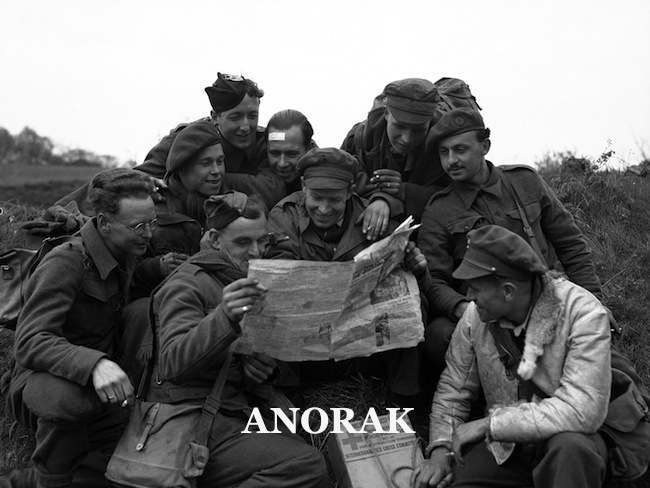 A group of happy British soldiers who for many years had been held captive by the Germans read their first British newspaper on May 5, 1945. The prisoners of war came in with thousands of surrendering Germans, on the 2nd army front. From left to right are: R/M Wallace, of Sevenoaks, Kent; paratrooper of Dobson, of Durham, Pte. Farrington, of Glasgow; Signalman Sly, of Birmingham; Pte. H. Barcello, of Cardiff; Pte. Sunderland of Sheffield; Paratrooper H. A. Rollett, of Sheffield; Sapper L. Sims, of Derby and L/Cpl. Bairnforth.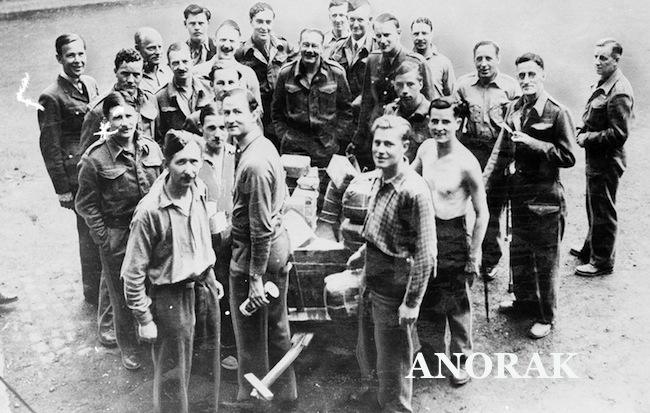 British prisoners of war in Germany's Camp Oflag on Sept. 17, 1941, gathered about a cart containing parcels which had been sent to them.