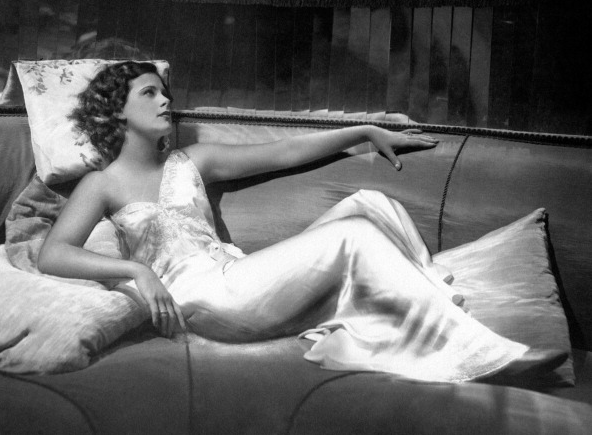 'What does the music for a 1965 West German movie about a New York FBI agent sound like?' asks James Lileks? That question to you, special agent Jerry Cotton, hero of Operation 100 Dollar Gang.
Cotton was played by US actor and all-round beefcake George Nader. You may know him from his 1958 melodrama The Female Animal, starring 1940s sex symbol Hedy Lamarr and actress-singer Jane Powell, pictured below taking advantage of the warm California winter to relax at pool side on Jan. 16, 1958.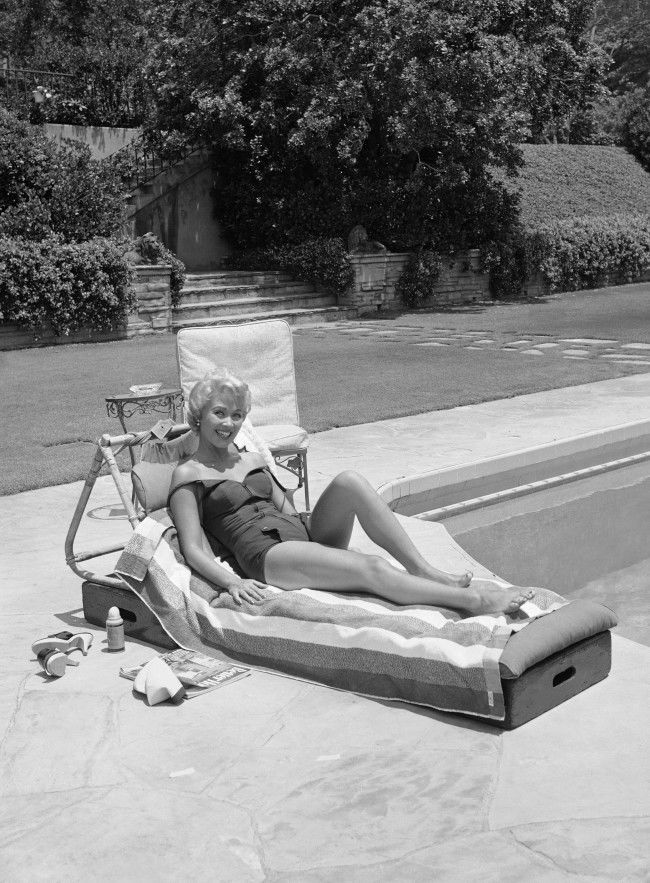 The Female Animal followed Powell's 1958 work on The Girl Most Likely.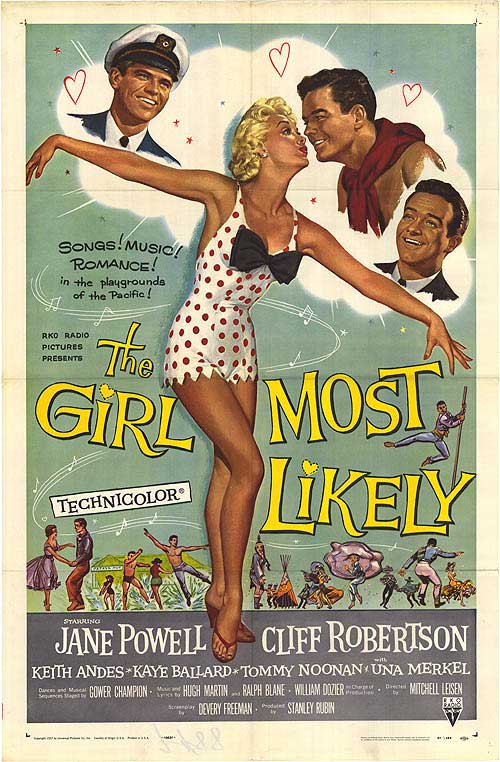 Powell was the girl-next-door type actress who had been a child star. Now older she wanted to appears in more adult roles.
The Female Animal was to be her last Hollywood film.
It was also the last film to feature the great Hedy Lemarr.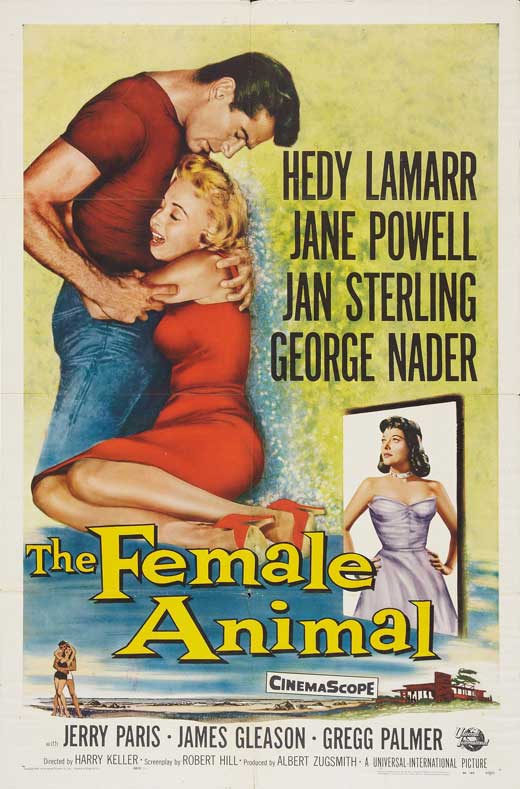 Lamarr was born Hedwig Eva Maria Kiesler in Austria. She had a racy past, appearing in Gustav Machatý's 1933 film, Ecstasy.
In that film, we see the 18-year-old Hedwig running naked through a field. Later we see her again, acting her way through an orgasm. Ecstasy is considered the first theatrically released movie to feature an actress simulating an orgasm on screen.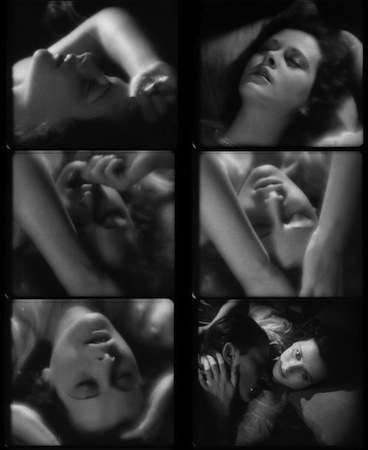 Five years later, she was Hollywood's Hedy Lamarr. She would alter tell Hollywood Magazine: "I was ver-ee young. They did not tell me what I had to do until after the picture had started."
Adding to Motion Picture magazine: "I was 16. I was so anxious to get a break, I didn't look at what I signed."
She was no fool.
In his book Hedy's Folly: The Life and Breakthrough Inventions of Hedy Lamarr, the Most Beautiful Woman in the World, Richard Rhodes says Lemarr was constantly looking at the world and wondering how can that be fixed, how can that be improved."
The New York Times reported in 1941: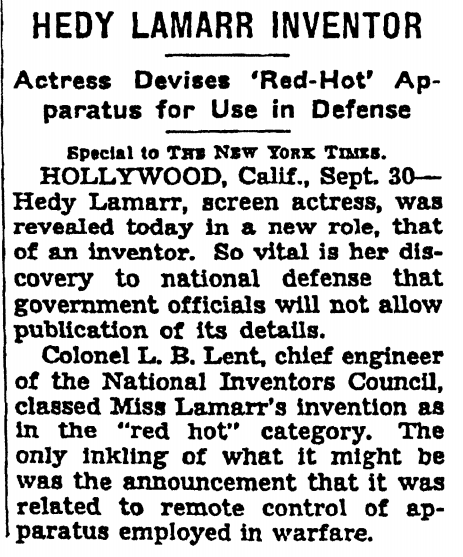 The LA Times explains:
During an early, unhappy marriage to an Austrian arms dealer [Friedrich Mandl], Rhodes said, Lamarr would sit at dinner parties given by her husband for Nazi generals, listening to them talk about weapons. With her interest in science, he said, she listened closely to the weapons talk.

Lamarr later escaped that marriage — although not by dressing up as one of her maids and jumping out a window. That story was a fabrication by Lamarr, the author said. She did, however, book passage on a ship with Louis Mayer of Metro-Goldwyn-Mayer, and by the time the ship reached its destination, she had a seven-year, $3,000-a-week contract with the film studio.

Lamarr's invention came about, Rhodes said, because "she was keenly aware of the coming war. She was glued to the newspaper, reading the stories. … When German submarines began torpedoing passenger liners, she felt at that point, 'I've got to invent something that will put a stop to that.' "

Her idea involved making a radio signal "hop around from radio frequency to radio frequency," Rhodes said, to interfere with signal jamming. Thus, a torpedo could be radio guided with less fear of having the signal jammed.

She and a partner obtained a patent, then gave it free of charge to the U.S. Navy. Brilliant, yes?

The Navy "basically threw it into the file," Rhodes said. Later, however, the idea of frequency-hopping was resuscitated by the Navy, and "then the whole system spread like wildfire. The most well-known application today is Bluetooth."
Having flown high in such films as Tortilla Flat and as Delilah in the 1949 Bible blockbuster Samson and Delilah, by 1950, Lemarr was becoming old news.
The start of her 1966 autobiography, Ecstasy and Me is a lament:
On a recent evening, sitting home alone suffering and brooding about my treatment at the police station because of an incident in a department store, and being replaced by Zsa Zsa Gabor in a motion picture (imagine how that pleased the ego!) I figured out that I had made – and spent – some thirty million dollars. Yet earlier that day I had been unable to pay for a sandwich at Schwab's drug store.
In 1966, she had been arrested for shoplifting in Los Angeles. The charges were eventually dropped.
The same book contained one saucy anecdote that would surely generate interest in it.
…while attempting to flee her husband, Friedrich Mandl, she reputedly slipped into a brothel and hid in an empty room. While her husband searched the brothel, a man entered the room and she had sex with him so she could remain hidden. She was finally successful in escaping when she hired a new maid who resembled her; she drugged the maid and used her uniform as a disguise to escape. Lamarr later sued the publisher, saying that many of the anecdotes in the book, which was described by a judge as "filthy, nauseating, and revolting," were fabricated by its ghost writer, Leo Guild.
She lost the case. In 1966, the Tuscaloosa News reported: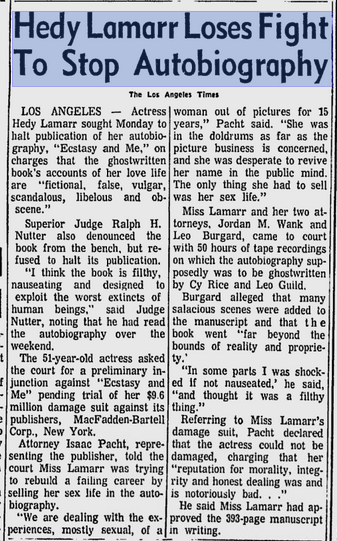 After The Female Animal, Nader starred in such TV shows as The Man and the Challenge, The Further Adventures of Ellery Queen and Shannon. Then In 1965, West Germany came calling. The first case for G-Man Jerry Cotton was The Violin Case Murders.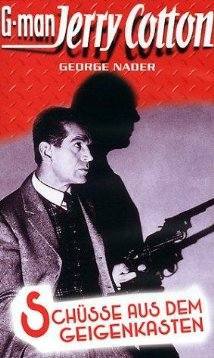 * The first Jerry Cotton movie is a good one. Jerry's after crooks who pose as a musical band. He infiltrates the gang, cozying up to their gun moll boss and trying to find out what she knows. What's in their violin cases?
Cotton would appear in eight films, the others being: Mordnacht in Manhattan (1965), The Trap Snaps Shut at Midnight (1966), Die Rechnung – eiskalt serviert (1966), Murderers Club of Brooklyn (1967),Death and Diamonds (1968), Death in the Red Jaguar (1968) and Dead Body on Broadway (1969).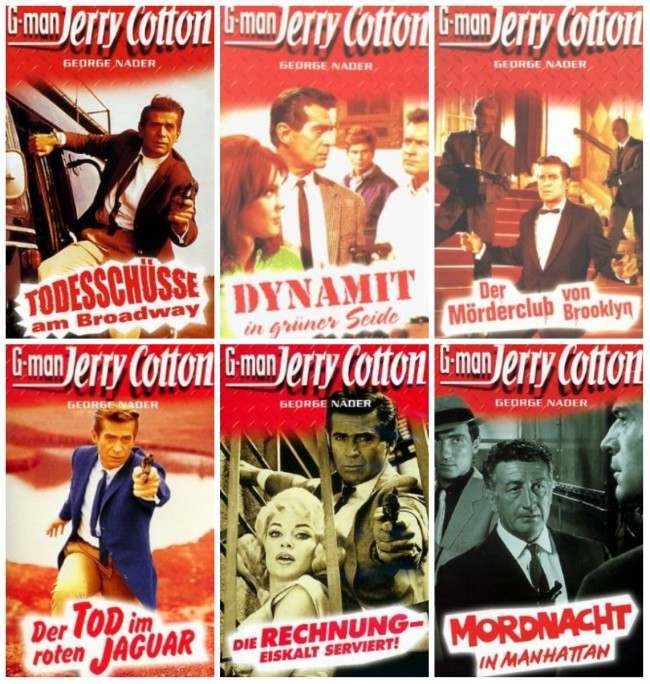 So. To return to James Lileks' question: What does the music for a 1965 West German movie about a New York FBI agent sound like?
This: