IN 1938, Listerine featured the woman who was a 'Hitchhiker On the Highway of Love'. Could she be helped before the trucker with the axe pulled over?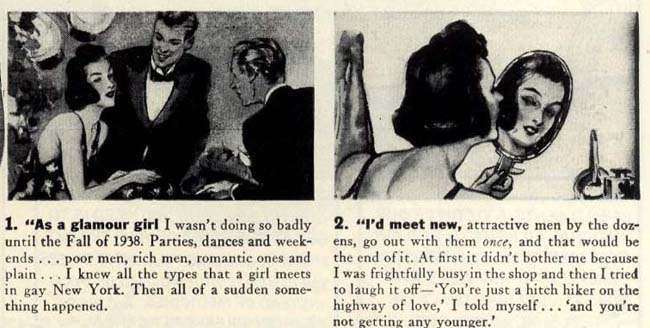 "'You're just hitch-hiker on the highway of love,' I told myself…'and you're not getting any younger'."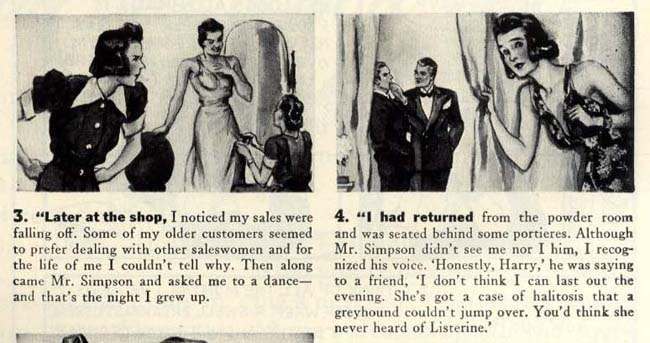 Mr Simpson picks her up. Seated behind the 'portieres'  (a loverly family from out of town), our glamour girl heard Mr Simpson bemoan her roadkill breath.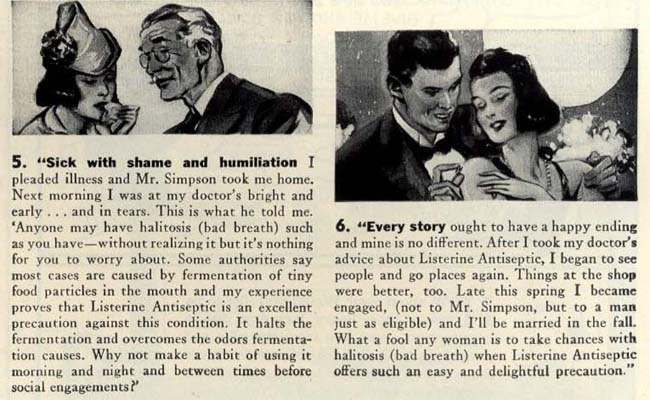 Listerine arrived on white charger. All was well. The shop worker pulled and married.
Before any date use Listerine – and use it afterwards, too. Listerine was once a treatment for gonorrhea.