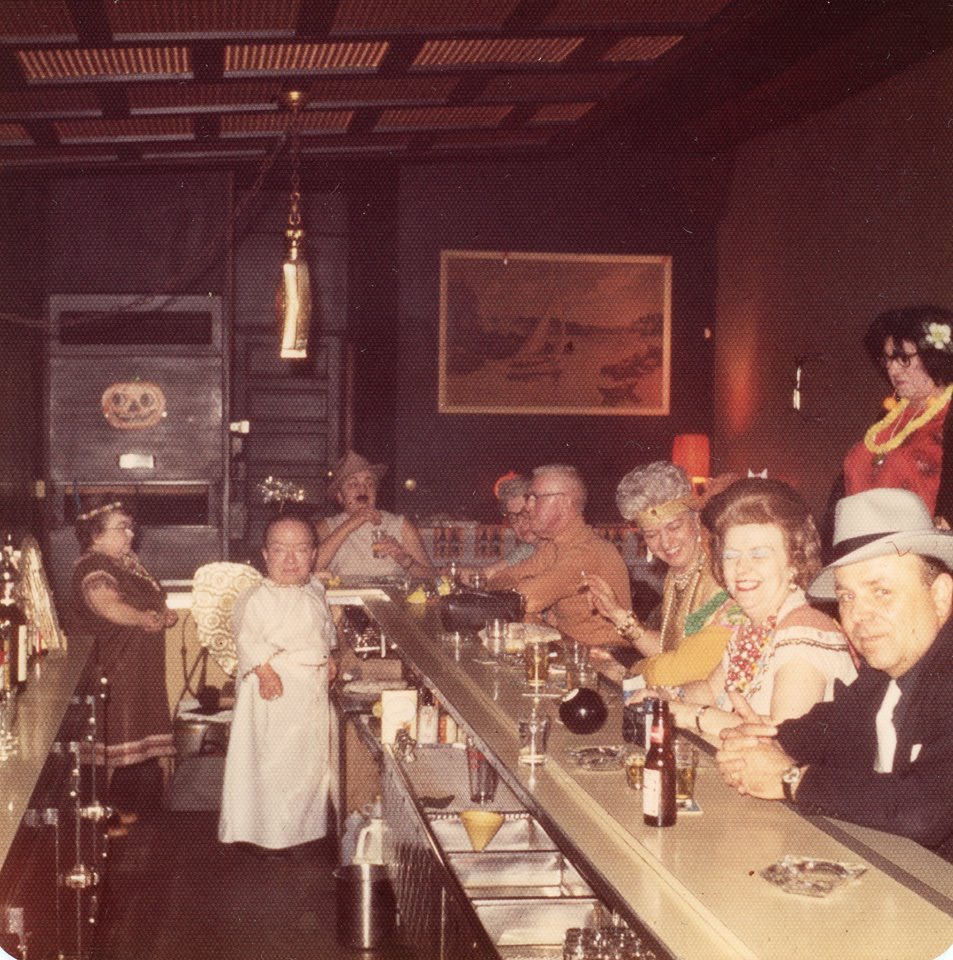 Before housing the West Lawn branch of the Chicago Public Library, 6356 S. Kedzie was home to The Midget Club (1948 – 1982). The bar was run by a husband and wife team – Chicago native Parnell St. Aubin (December 19, 1922 – December 4, 1987) and Mary Ellen Burbach (born September 21, 1920).
Both had showbiz pedigree. He'd played a Munchkin soldier in The Wizard of Oz. She was a former Mae West impersonator with the vaudeville troupes Rose's Parisian Midget Follies. Mary also performed with (and see if you spot a theme): Fred Roper & His Wonderful Midgets, Henry & Dolly Kramer Midget Troupe, and Nate Eagle's Hollywood Midgets.
In 1934, at Chicago's World Fair – 'A Century of Progress', Mary was part of the cast of 'Midget City', "a colony of Lilliputians, living in miniature houses, furnished with tiny furniture". A year earlier Parnell had appeared in the same Midget Village, playing 'Little Elmer', the smallest midget at the fair. Entry on both occasions was 25c.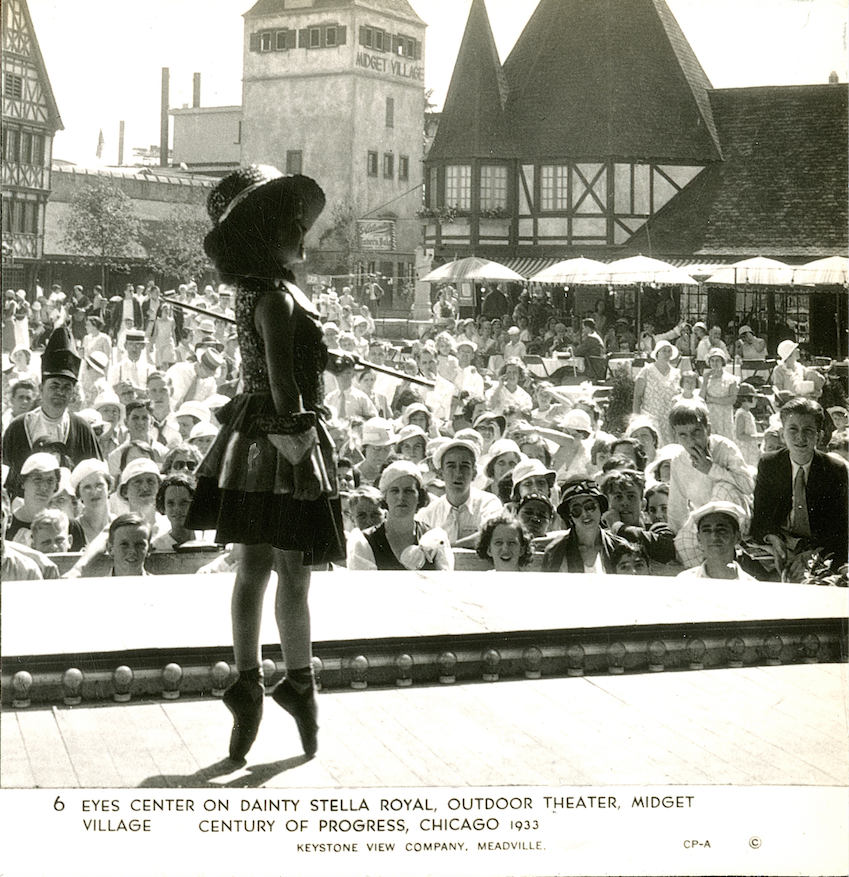 The couple met in the Toy Department of Chicago's State Street Goldblatt's in 1947, where Mary Ellen worked as one of Santa's elves during Christmas time. At a loose end, Parnell had come to see the small people. Attention was swift and mutual. They got engaged on St Valentine's Day 1948 and within six months of their first meeting Mary and Parnell were married.
And then came the bar. "We created the bar to fit our size," said Mary in 2008. "It was custom-built. Pint size, so we could both easily manoeuvre around, tend bar and serve customers."
As the Chicago Reader recalls: "The club was built for people of small stature: the stools were miniature, and the pay phone was installed just feet above the floor. St. Aubin, who was three-foot-seven, would climb up on a stool to reach the cash register. A large mural of Munchkins marching along the yellow brick road was painted behind the bar."
Richard Reeder was 16 when he first visited the bar, delivering supplies for his uncle's company, Veteran Supply in 1962. "It blew my mind," he recalls. "I remember photos of St. Aubin with Judy Garland and Ray Bolger. It was just so out of context. It was like Oz itself, a place of wonder and fantasy."
The bar welcomed patrons of any and every height. It did not discriminate. "If I depended the midget trade, Parnell a customer. "I'd starve."
After Parnell died, Mary kept the Oz theme alive, becoming First Lady of the Oz Festival, an annual tribute event in Chesterton, Indiana.
Here's Mary telling us her story in Tom Palazzolo's 1994 documentary I Married a Munchkin.