Well, I've published 15 occult posts in 8 years, and 3 of them are Mixology posts. Needless to say, the Zodiac is not my big thing – even though it was definitely a big thing in the seventies.
I couldn't resist posting yet another one of these fab astrology inserts. Booze and the occult go so well together. Enjoy How To Star At Happy Hour: A 1974 Cocktail Of Booze And Zodiac Dating.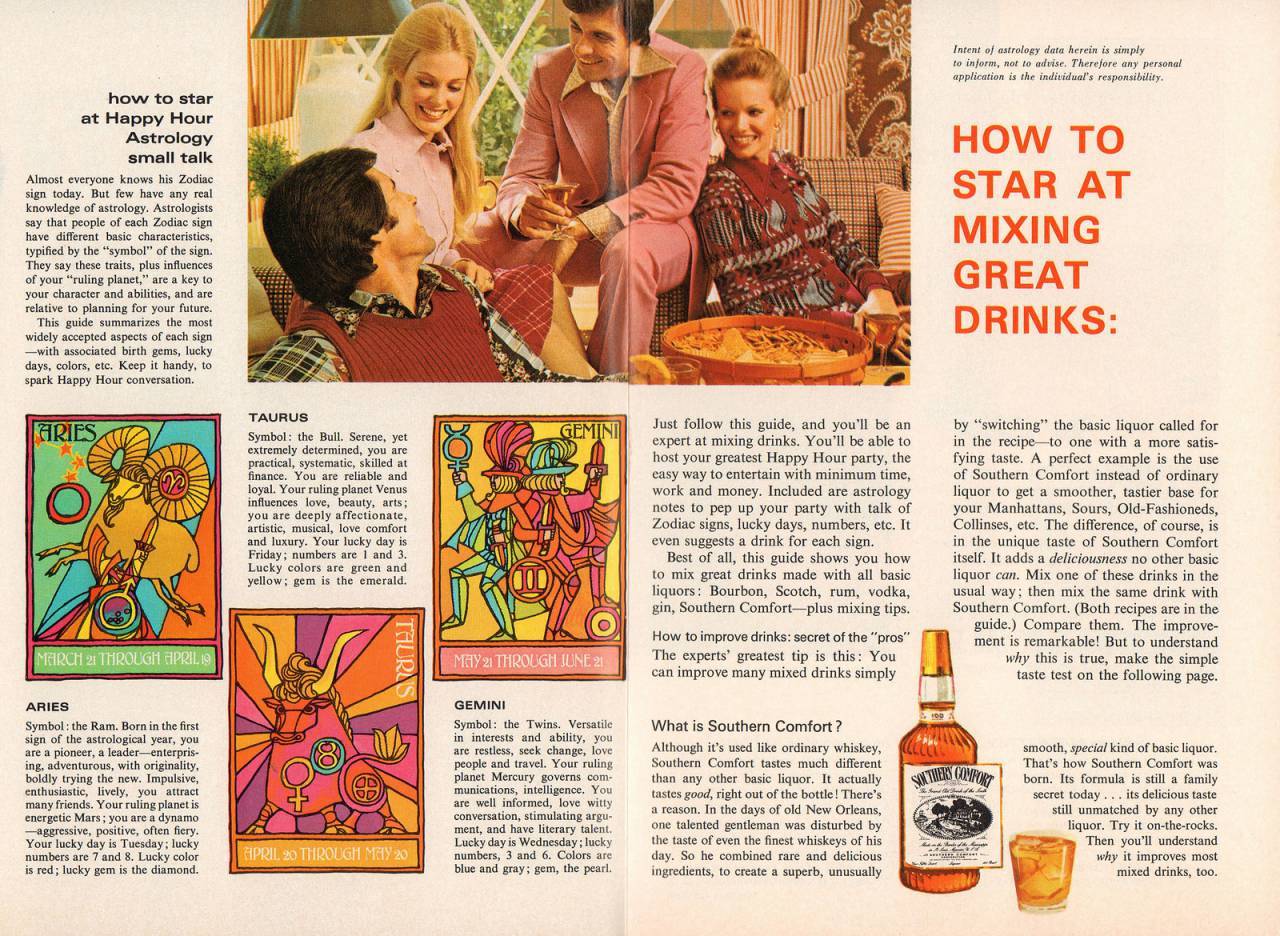 Get a load of that pink leisure suit!
Like any good seventies swinger, the guy in the plaid leisure suit is busy making headway with the ladies.