"Norma-Jean was my first sidekick. We did everything together"
– Bo Diddley, 2005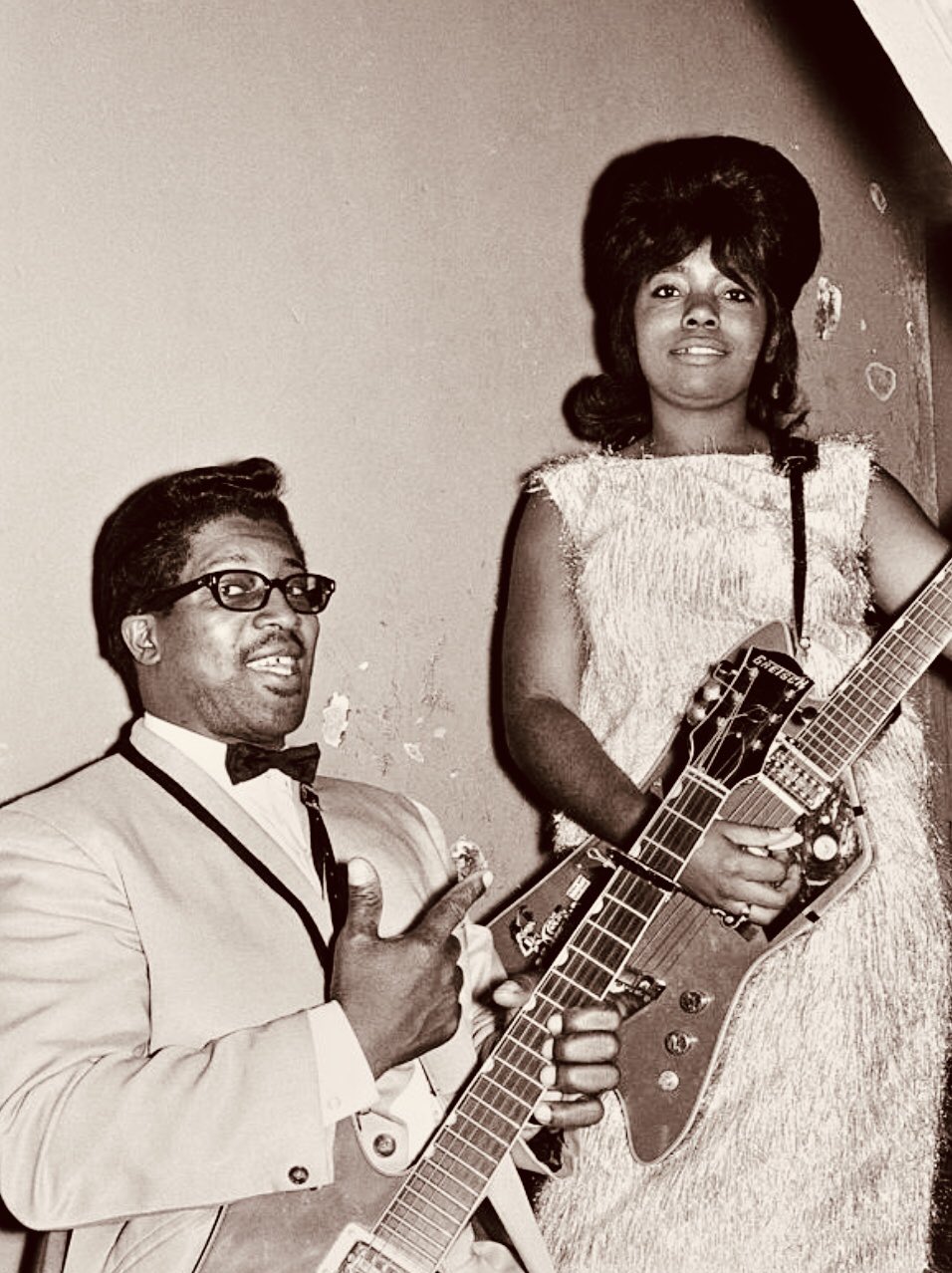 To Bo Diddley, Norma-Jean Wofford (c. 1942 – April 30, 2005) was 'The Duchess'. Born in Pittsburgh, Pennsylvania, in 1962, Wofford replaced pioneering rhythm and blues musician Peggy Jones (aka Lady Bo) who'd been with Bo's band since 1957 and had left to focus on playing with here band Fabulous Jewels. Wodfford remainf with Bo until 1966, when she left to raise a family. Both women and Bo challenged the status quo of a male-dominated music industry.
Bo helpe hone Norma-Jean's talent for rhythm guitar, and the pair played identical, rectangular Gretsch Jupiter Thunderbirds, Cadillacs, and Cigar Boxes, which he had helped design. All three models had unusual rectangular shapes, which he said made them easier to play.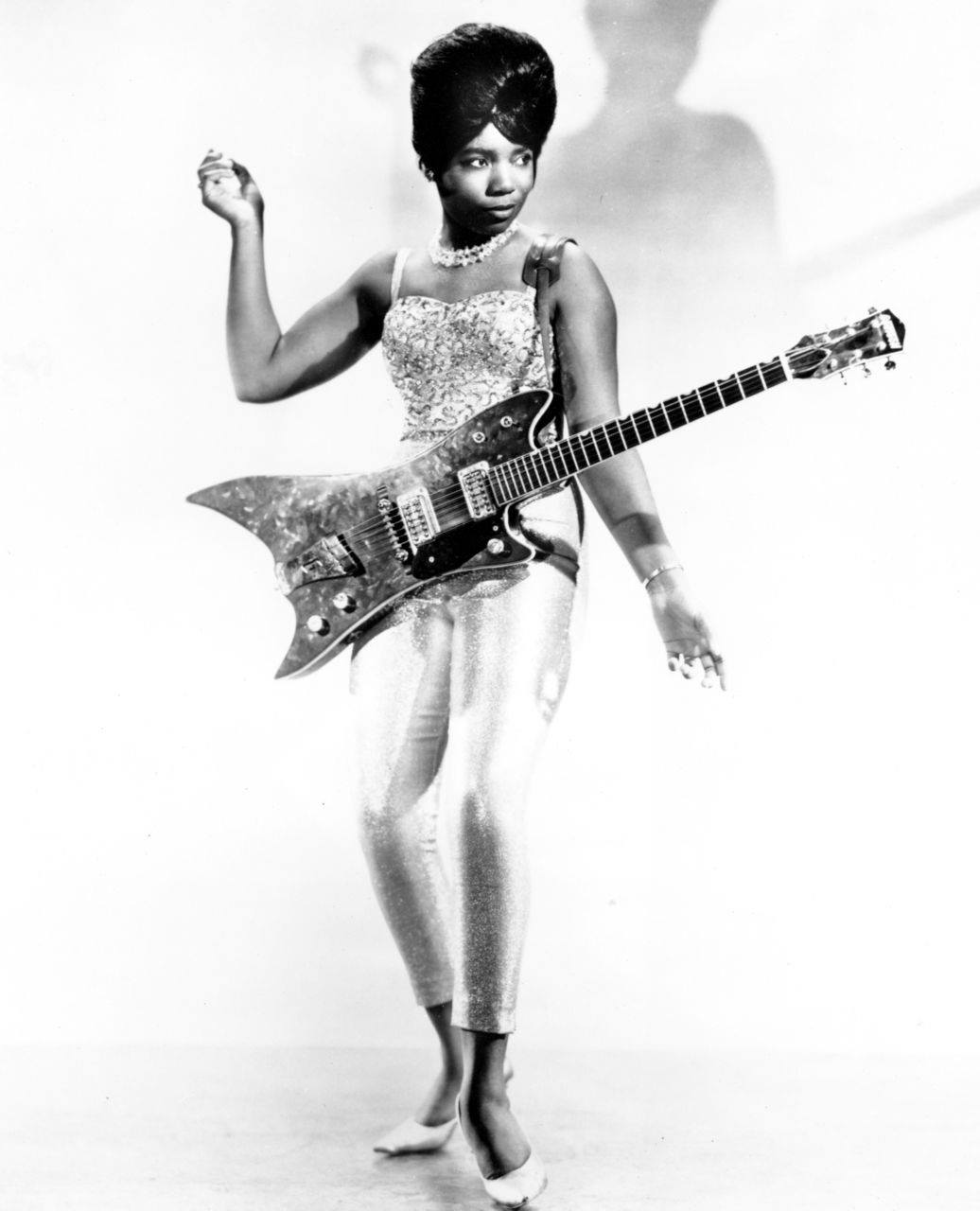 Eric Burdon, lead singer of The Animals, met the The Duchess in England, as told in The Story of Bo Diddley (1964):
'We were playing at the Club A Go-Go in Newcastle, our home town and the doors opened one night and to our surprise walked in the man himself, Bo Diddley. Along with him was Jerome Green, his maraca man, and the Duchess, his gorgeous sister… He turned around the Duchess and he said, "Hey Duchess, what do you think of these young guys doin' our material?" She said, "I don't know. I only came across here to see the changin' of the guards and all that jazz."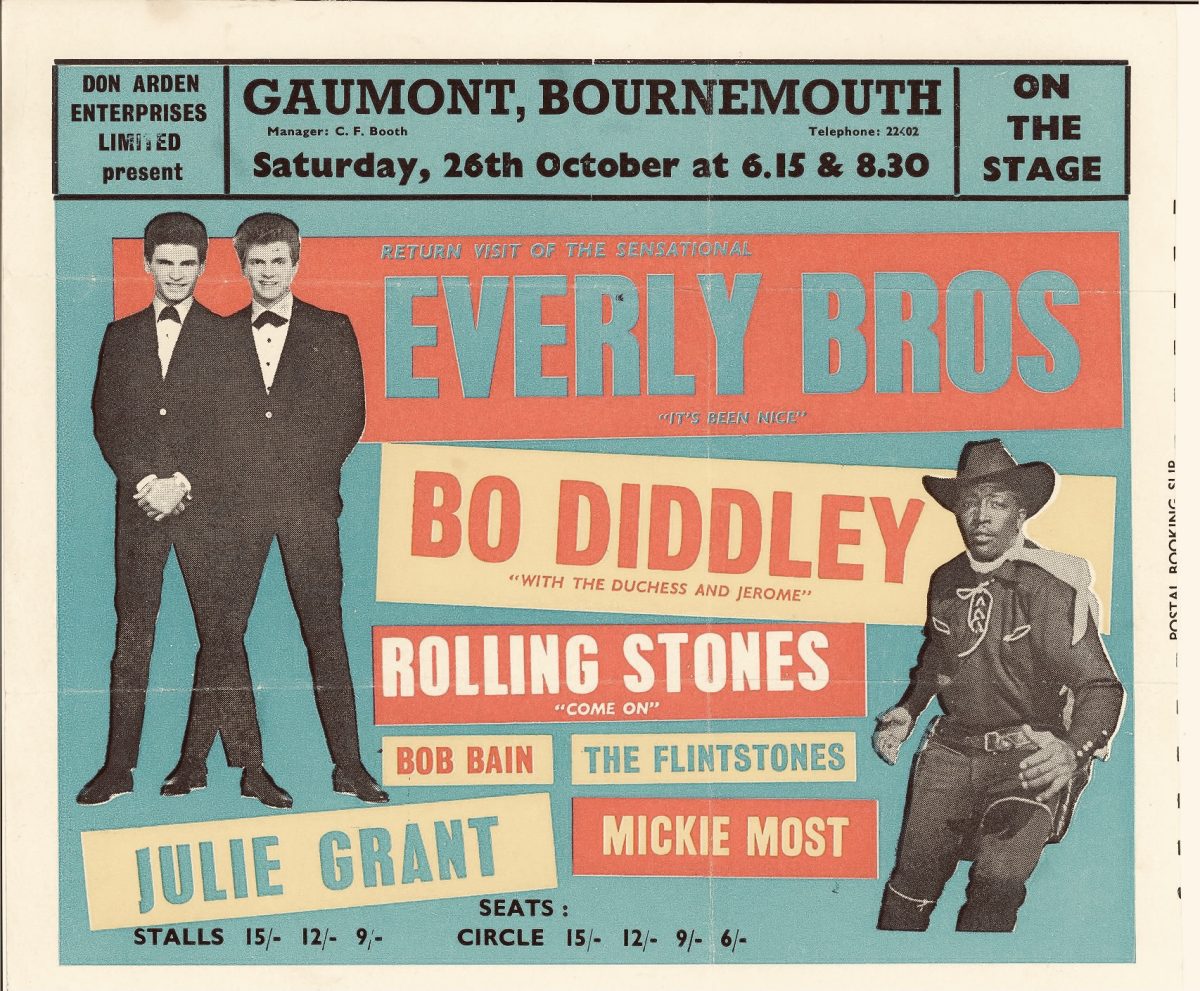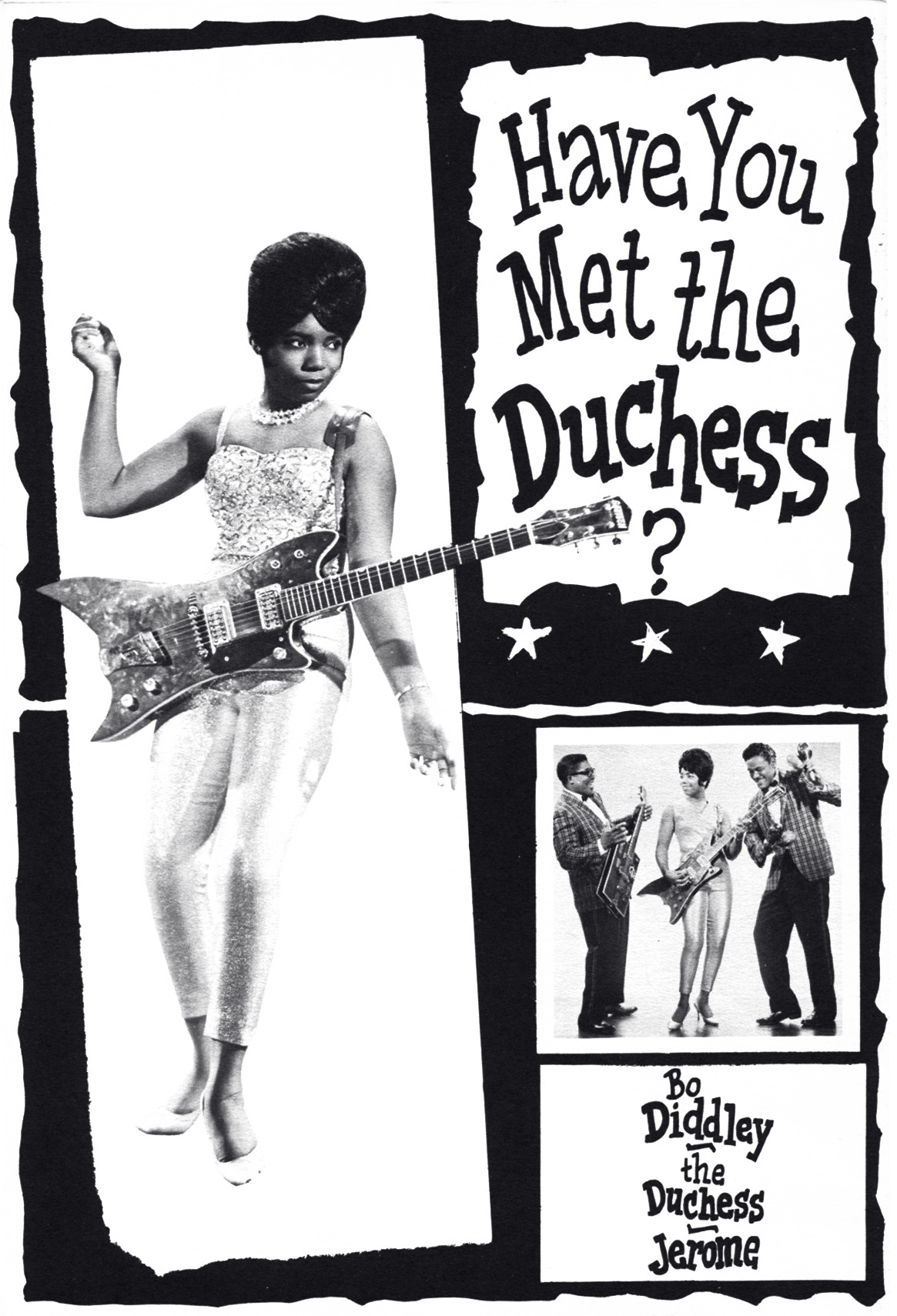 Here she is in 1965 playing guitar and singing alongside Gloria Morgan and Lily "Bee Bee" Jamieson as the Bo-ettes in a wonerfully hypnotic perfomance.