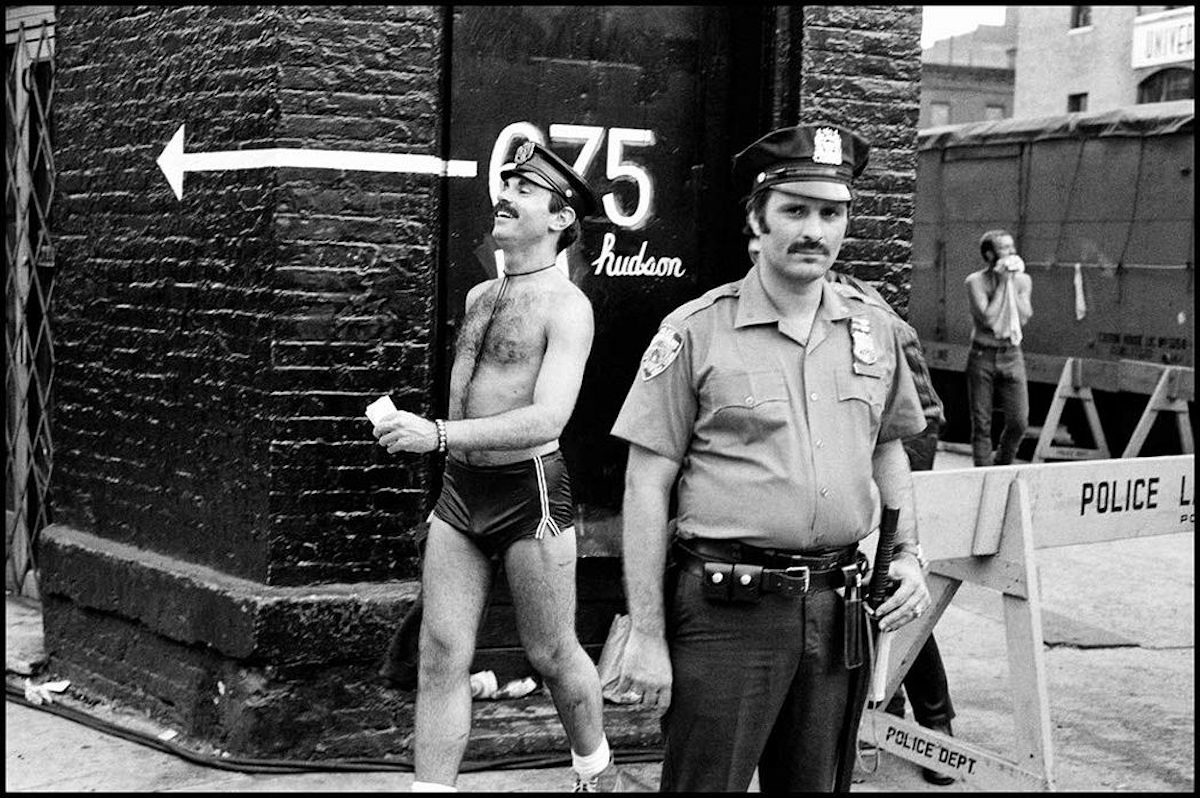 Views of downtown New York in the 1970s have been conditioned for decades by the decadent glamour of Warhol's art stars and the CBGBs new- and no- wavers. But there are multiple perspectives from which to see the teeming, crumbling metropolis in the decade that birthed punk and hip hop. One less-than-popular view is that of the enemies of nightlife, the NYPD, who had a very different experience of the 70s, one that photographer Leonard Freed captured in a series of "life on the beat" photos taken between 1972 and 1979 in the downtown Sixth Precinct, then collected in a 1980 book called Police Work, with an introduction by Studs Terkel.
These images may put us in mind of classic cop shows like Hill Street Blues that captured the gritty, everyday drudgery of urban police work. "What I saw were average people doing a sometimes boring, sometimes corrupting, sometimes dangerous and ugly and unhealthy job," said Freed. As for the corruption, this has been well established. We might also think of Serpico, the fictionalized biopic of plainclothes detective Frank Serpico, who risked his life to expose abuses. "No one seemed to be watching," writes City Limits' Jarrett Murphy, "as many NYPD members took bribes, ran protection rackets, and consorted with criminals."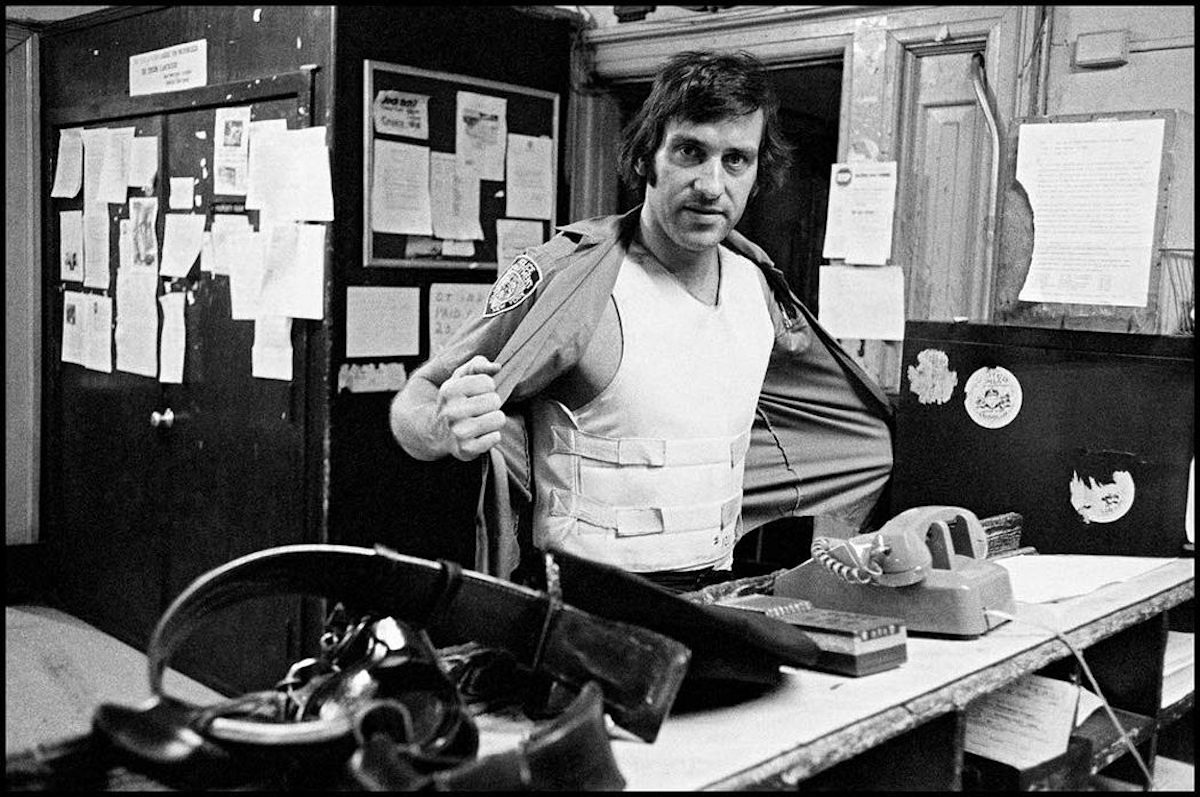 The cops themselves, as cops tend to do, felt very differently about their work. "They were very disrespected," says photographer Jill Freedman, who took her own series of NYPD pictures around the same time. They "felt that nobody really cared. They were just political fodder." Whatever his own opinions, Freed "portrayed the world of the police the way they saw it," says Deidre Fleming, a former lieutenant of the Sixth Precinct in which Freed mostly worked. Sometimes that world is dreary, sometimes mundane, sometimes shocking, sometimes unintentionally hilarious.
Freed himself had trained for years in taking different perspectives, representing people in the ways they saw themselves. Born in Brooklyn to East European Jewish parents, he became "renowned his numerous insightful photo essays on the Jewish community in Amsterdam and Germany, the Yom Kippur War, Asian immigration in England, North Sea oil development, Spain after Franco," and other series. On returning from travels in Europe in the early sixties, Freed documented a community who also felt "very disrespected," frequently by the NYPD and other police, then and now. His series on black life in the U.S. and the civil rights movement of the 60s was published fifty years ago as Black and White America.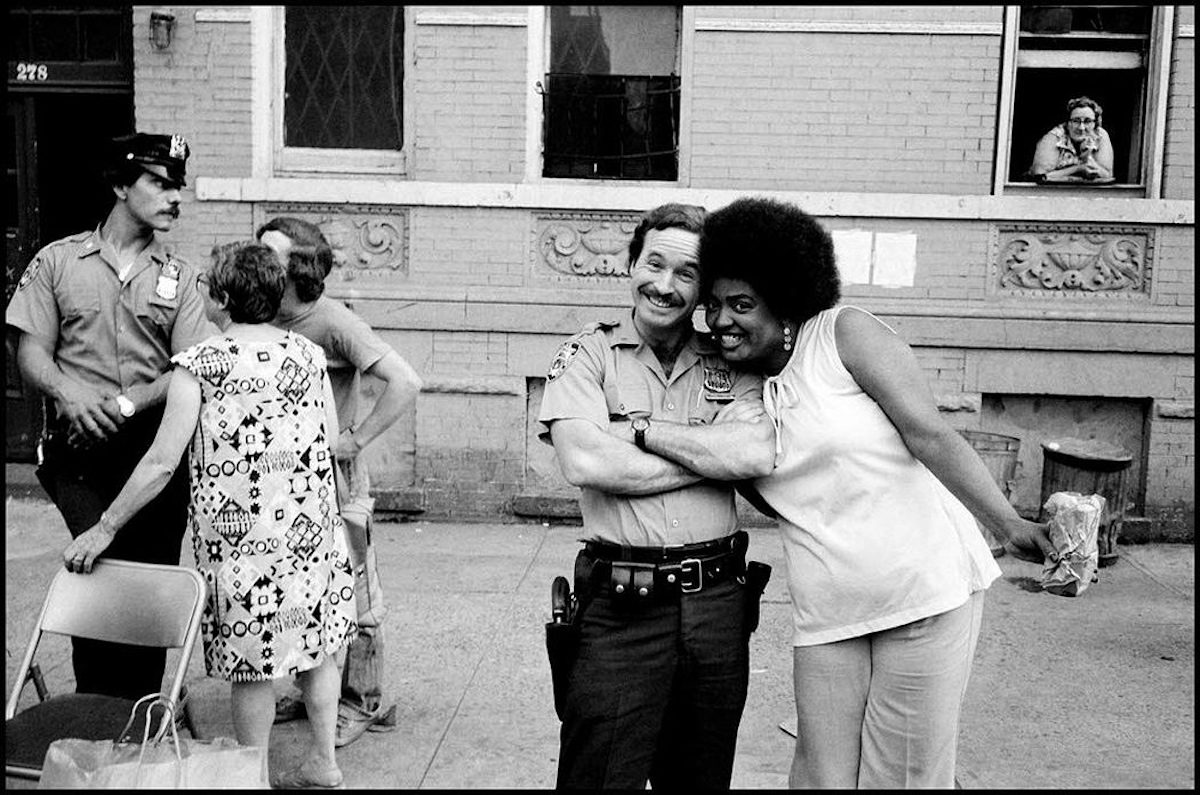 The photos in Police Work humanize a force that often seems implacable, violent, and deeply inhumane, exposing the NYPD as made of up individuals working in a deeply inhumane system. As Terkel writes in his introduction, "let's face it, the police make up the buffer zone between the haves and have-nots of our society." Increasingly, they make up a barricade between those who have more than they could ever need, and those who have less than nothing.