Paul Baldesare was taking photographs on the London Underground between 1987 and 1990. Like Tony Sarg, Bob Mazer and Mike Goldwater, Paul was drawn to recording life on the Tube network. Is that you or someone you know shoegazing or reading the adverts, keeping senses working under-time and waiting to exhale as you or they rode the Tube?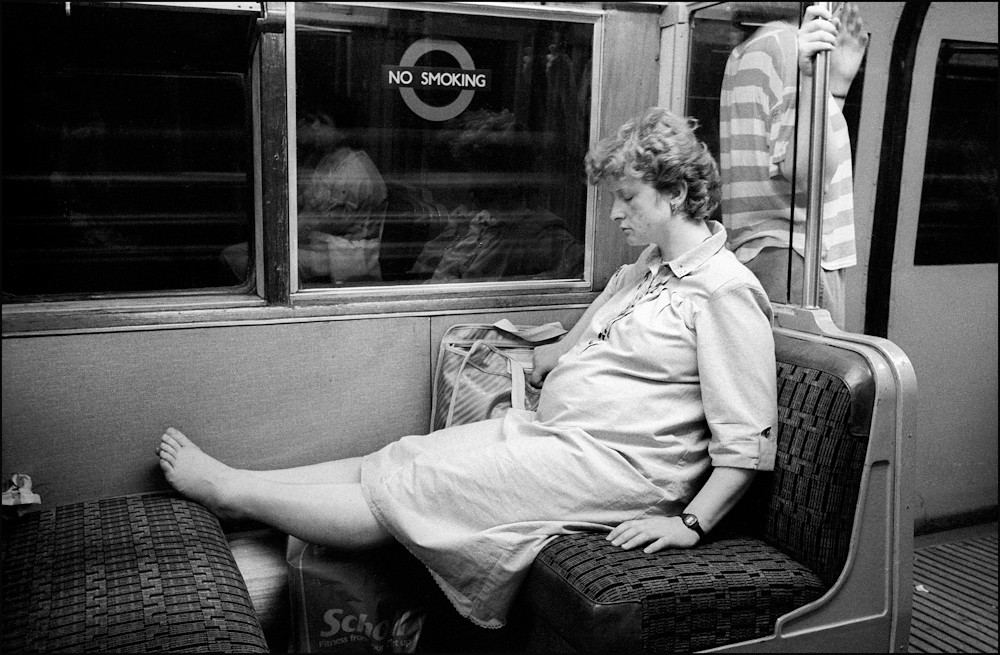 The images shown here were taken over a three year period on the London Underground.

Returning to London after a three year absence I felt that the Underground had become a microcosm of modern day London with its overcrowding and often tense and claustrophobic environment, dilapidated stations, broken lifts and escalators and patchwork renovation work acting as a backdrop to the overcrowded trains and fitful service.

These pictures were taken around the time of the King's Cross disaster – an major underground fire in one of London's main underground stations which caused multiple deaths and injuries. The threat of fire was not the only safety worry; fear of violence was becoming a real worry or a sizeable minority of travellers, particularly women.

The discomfort will often show in the body and facial movements of the passengers. Travelling on the underground seems to create a that vacuum of mind and soul. People lie, perch and hang to gain greater comfort from the often stressful journey.

The pictures shown here are a selection taken from two hundred images chosen and printed from the same number of films.

– Paul Baldesare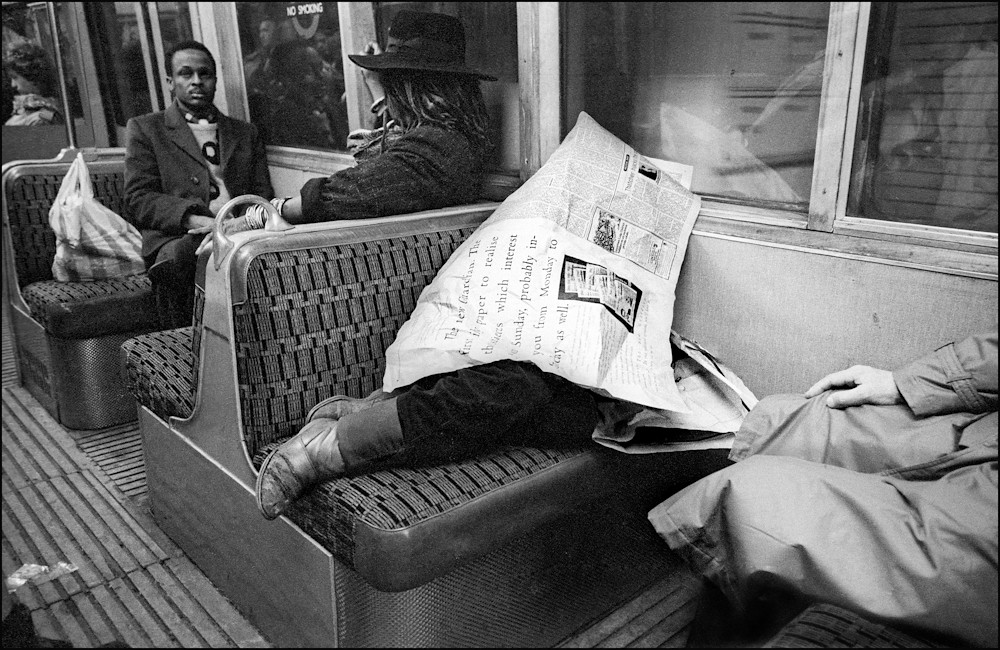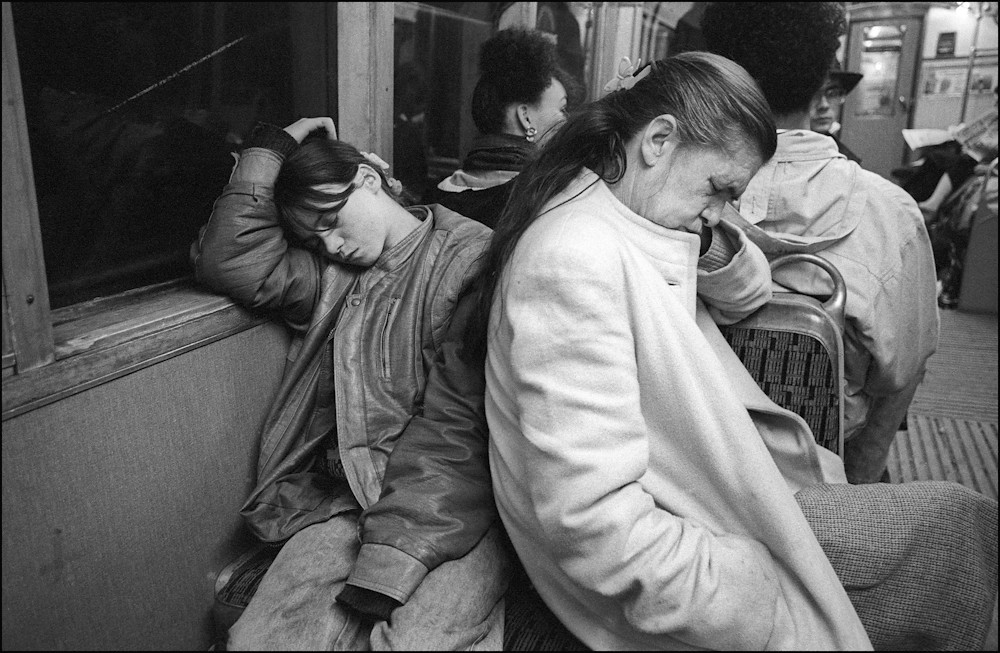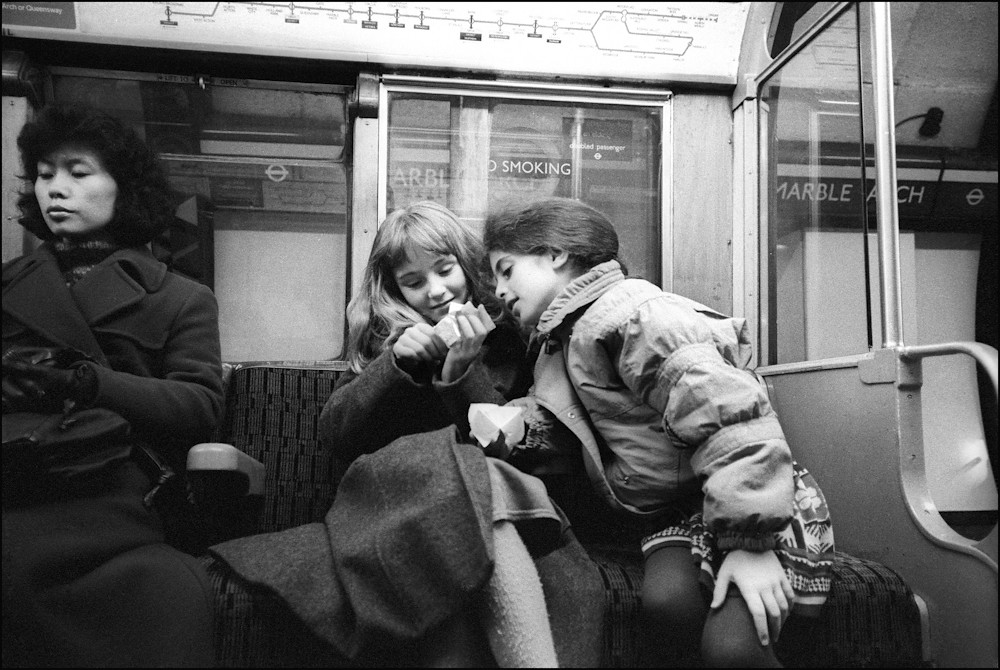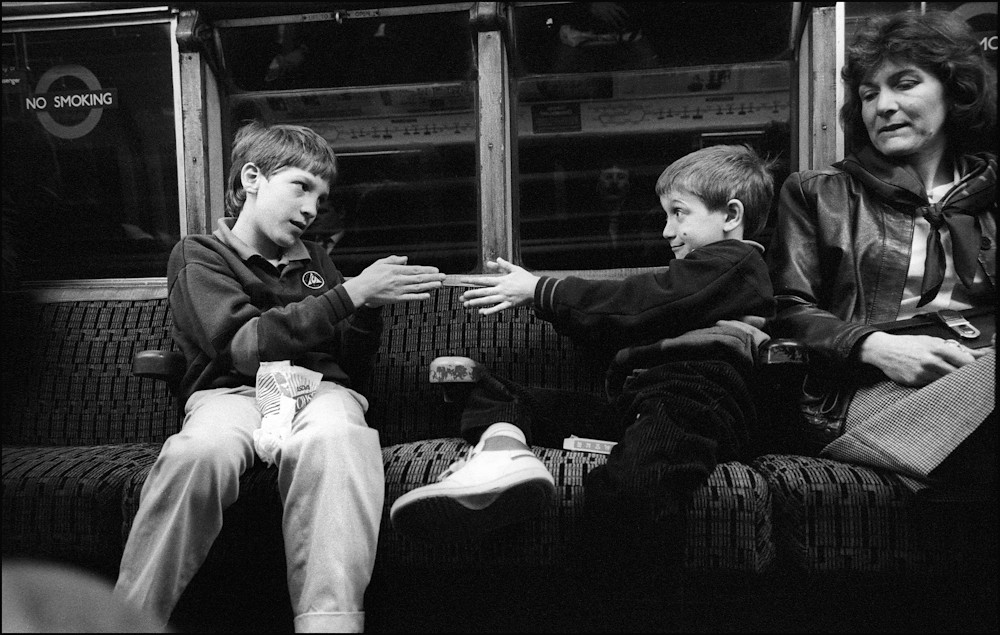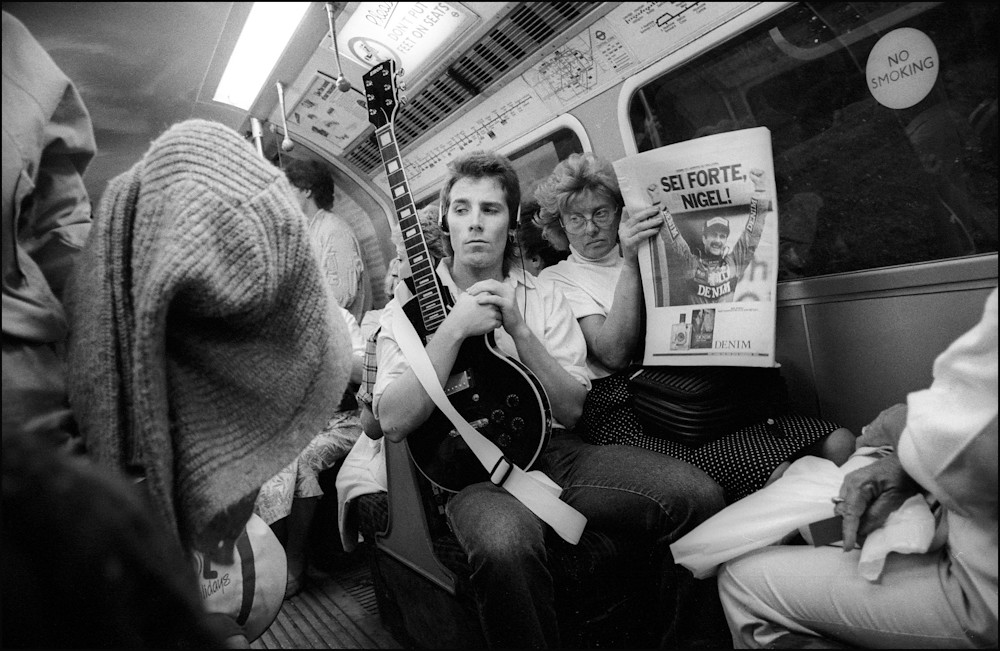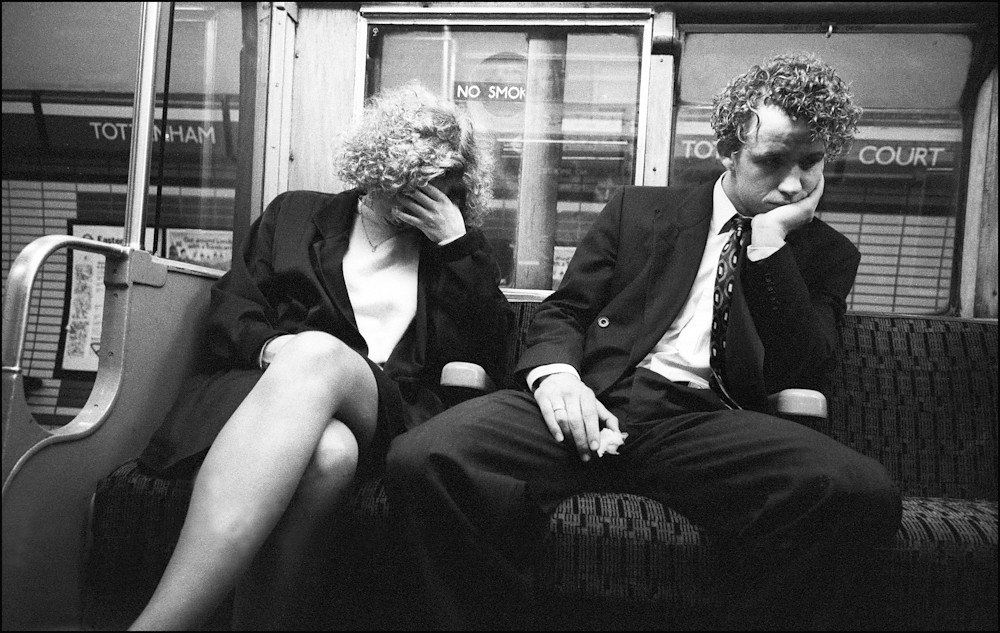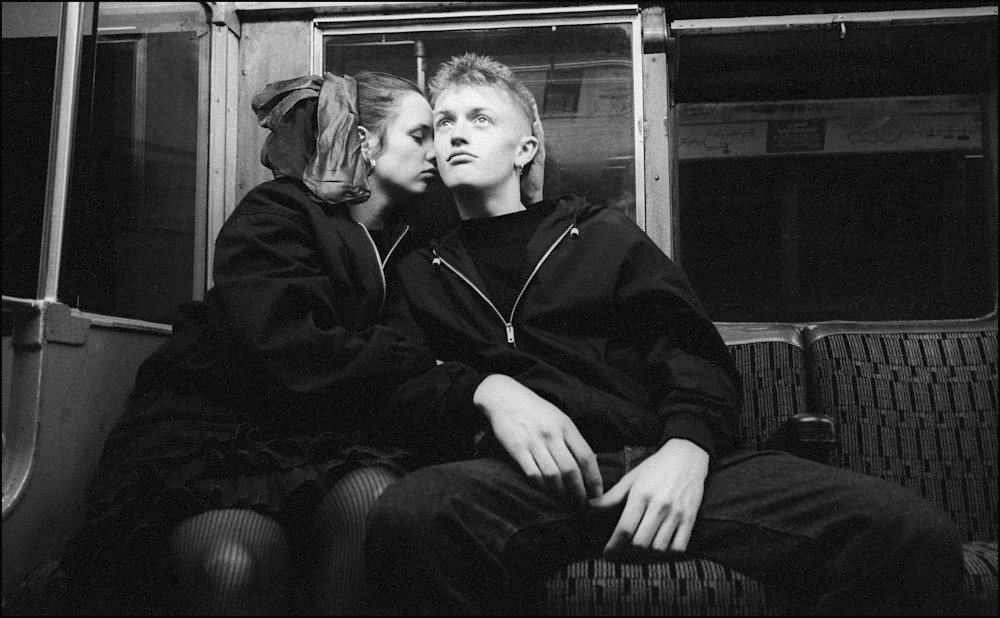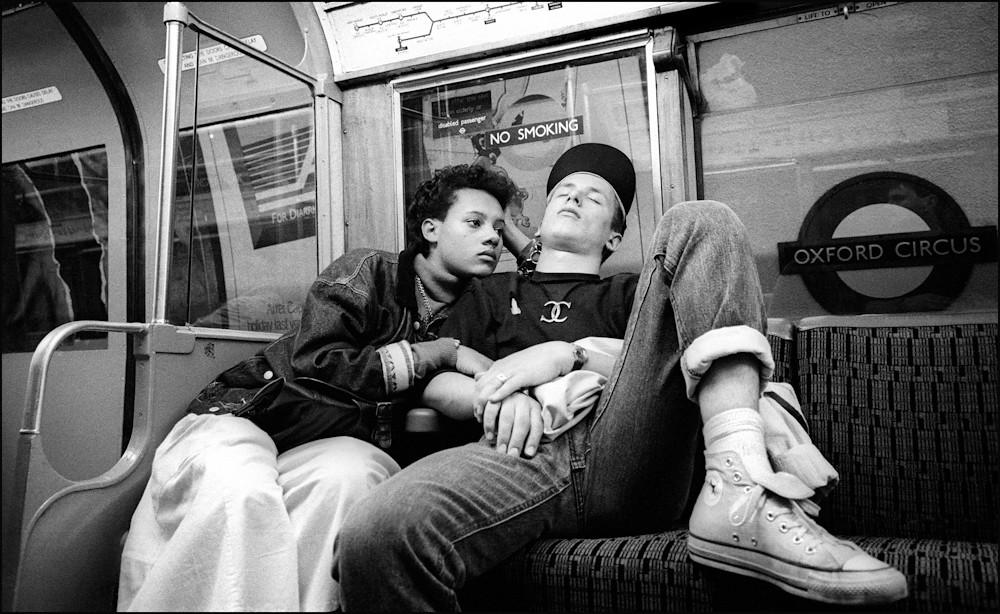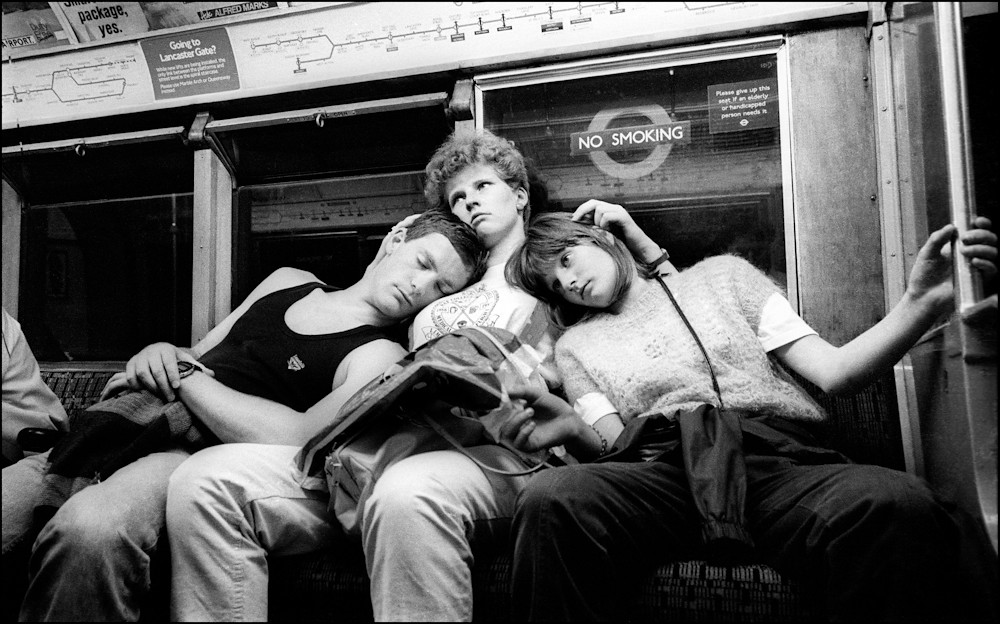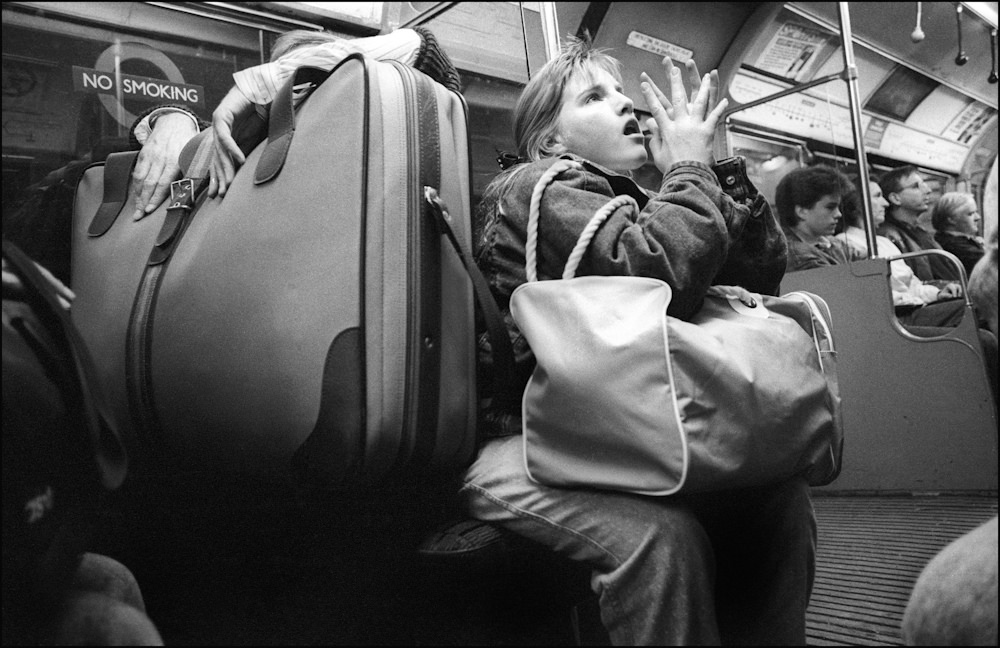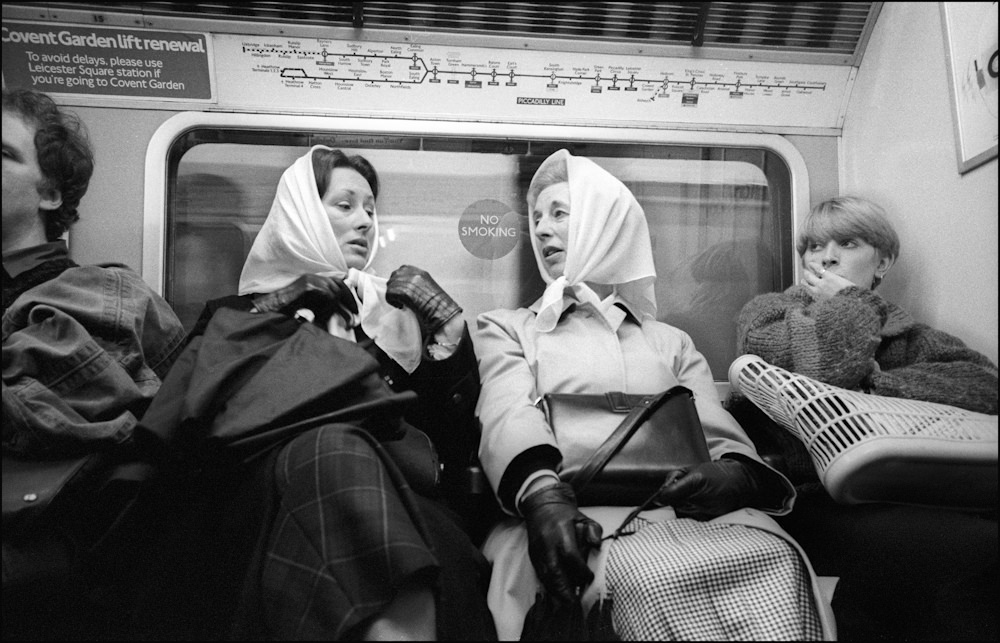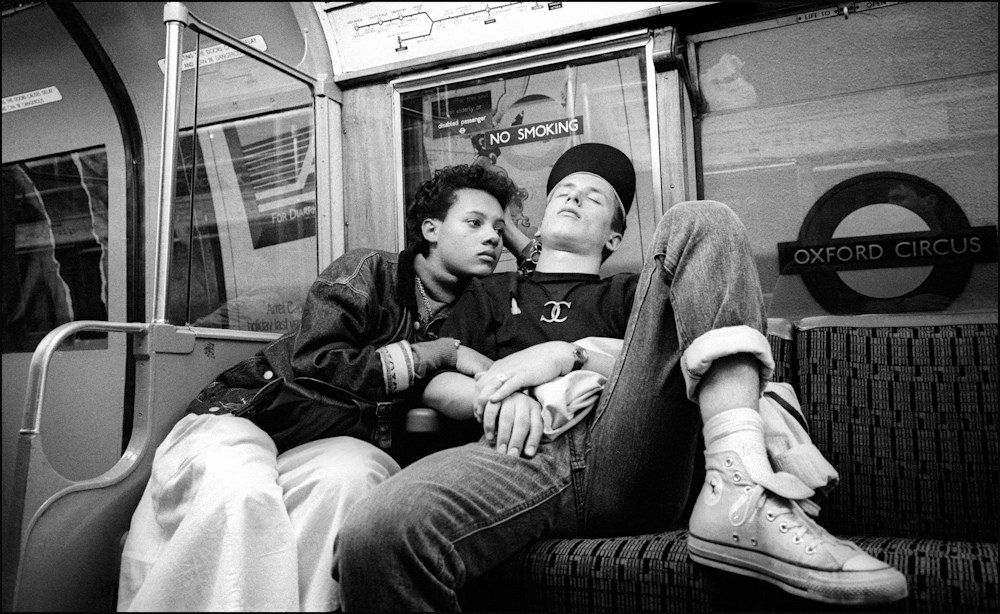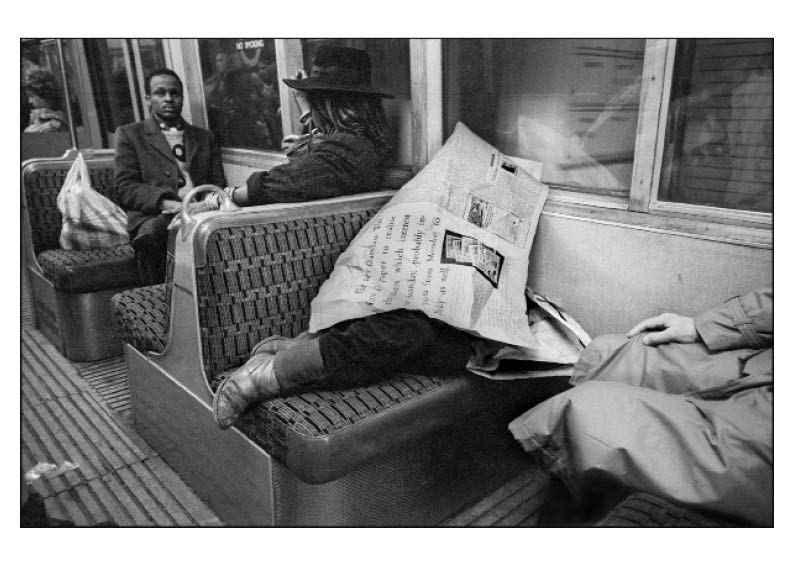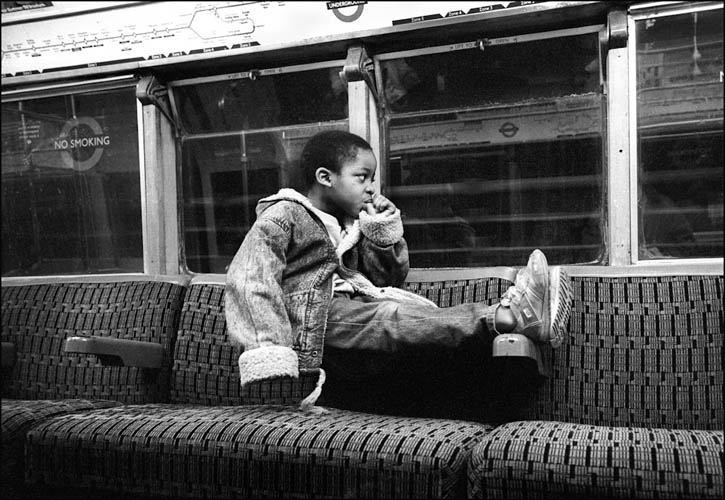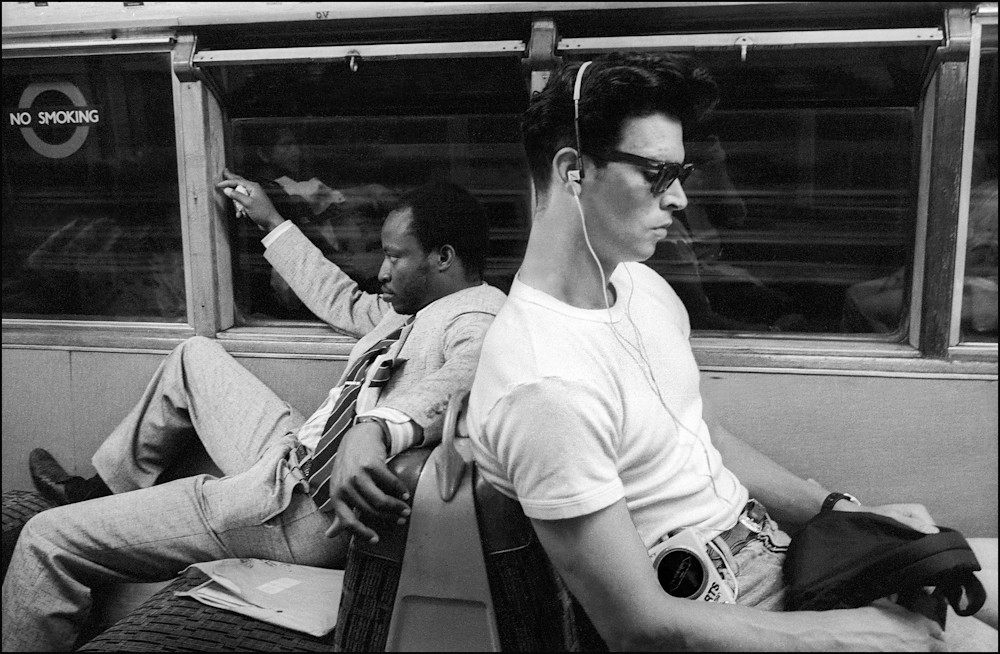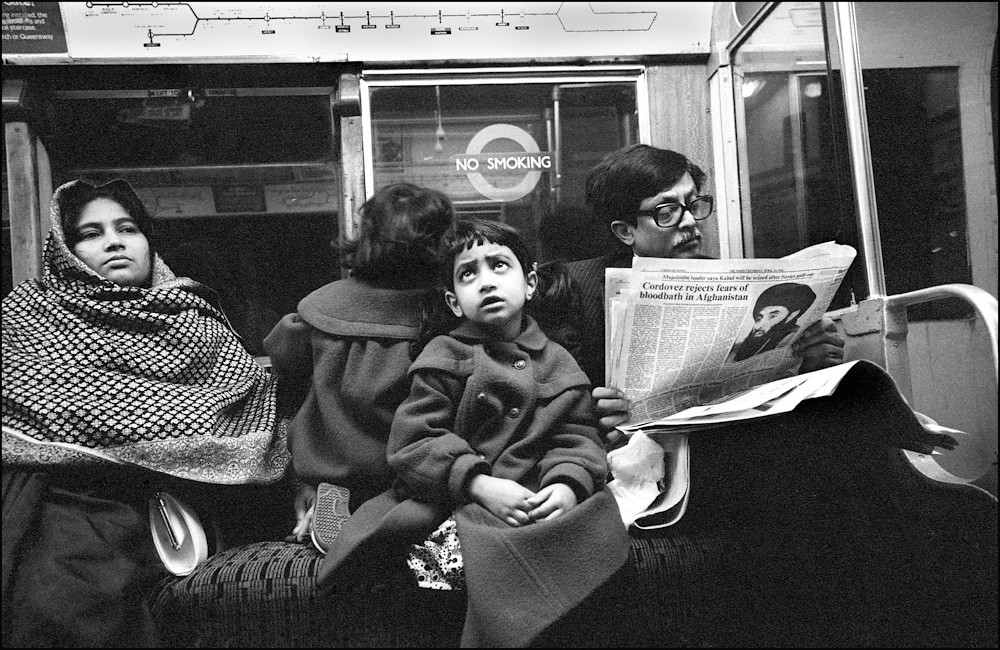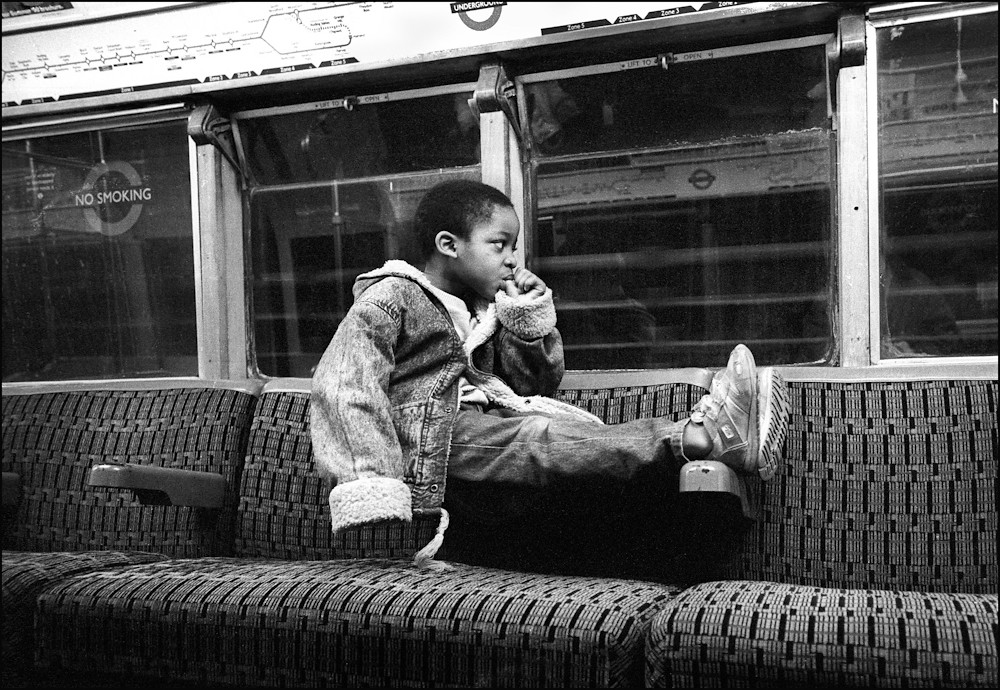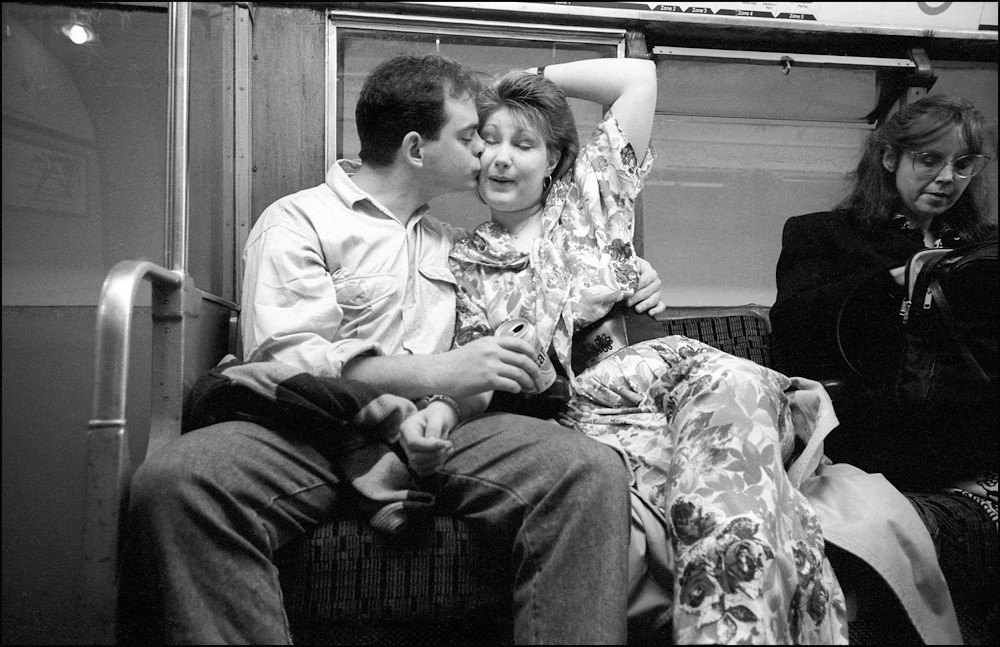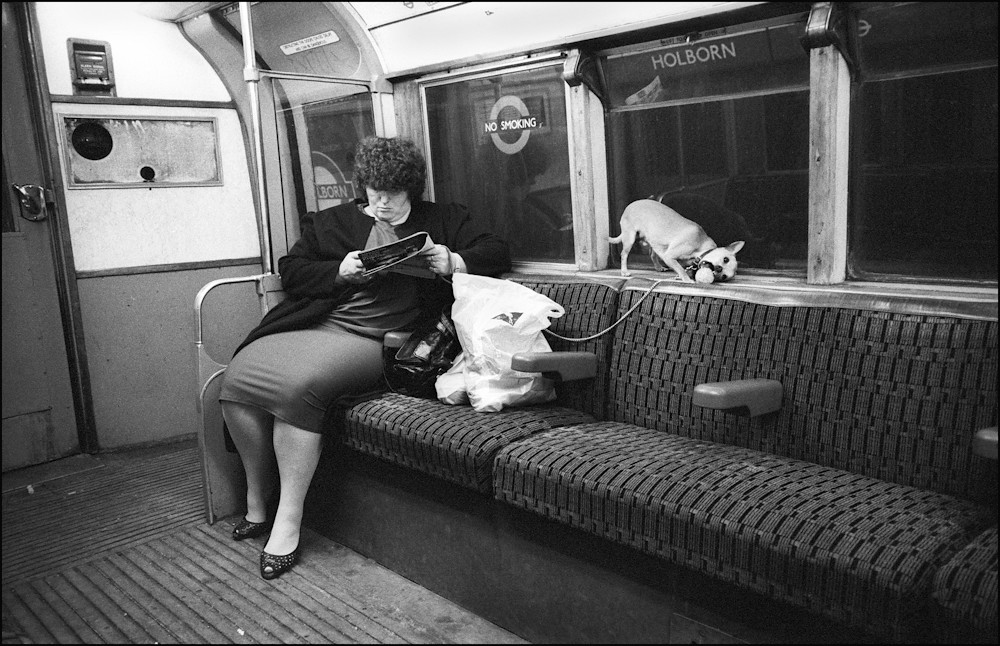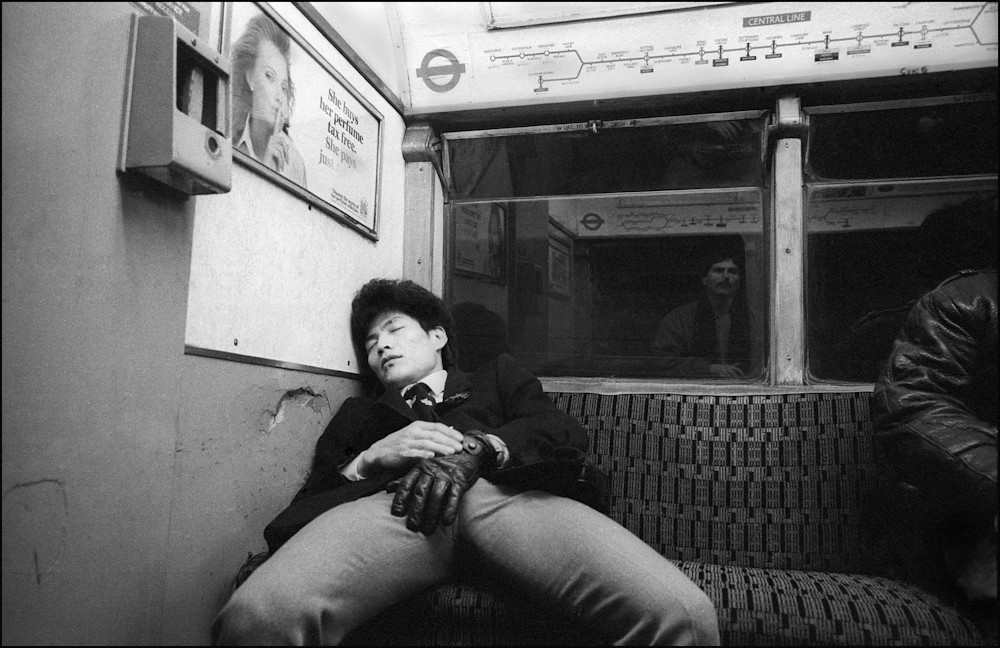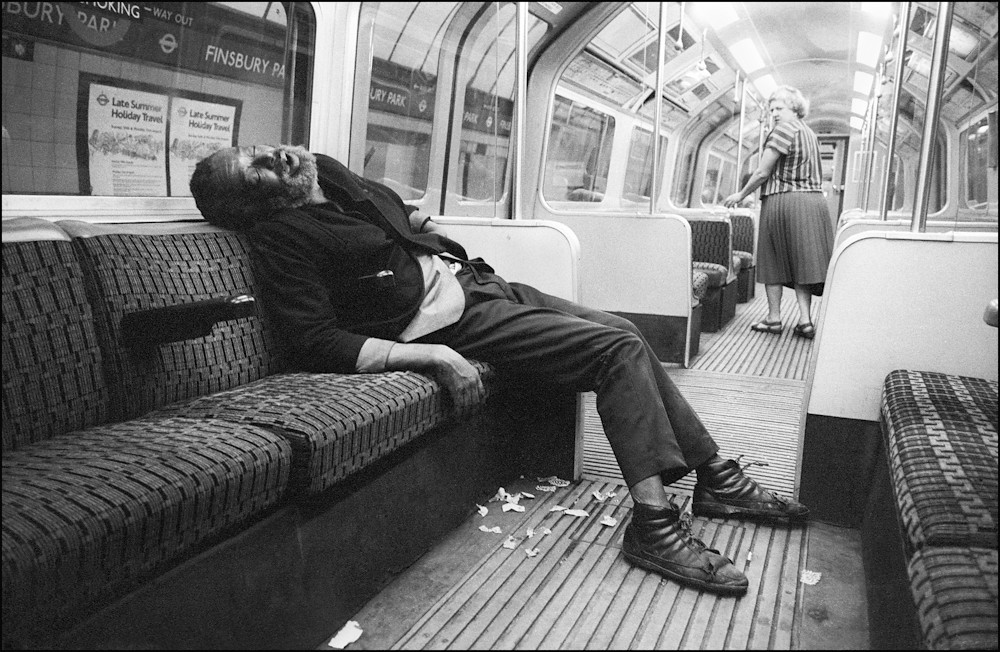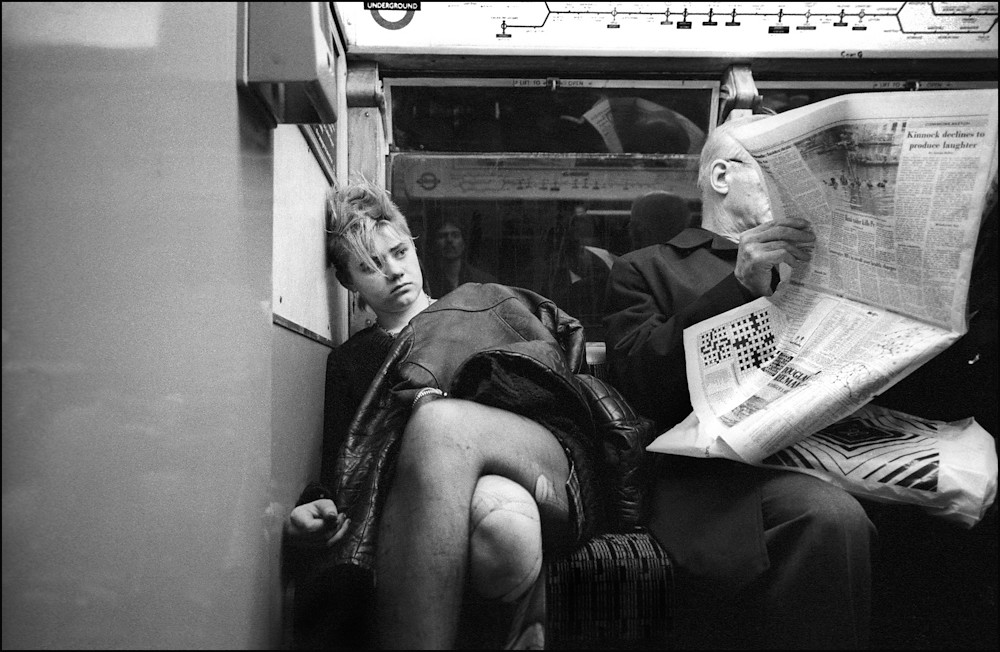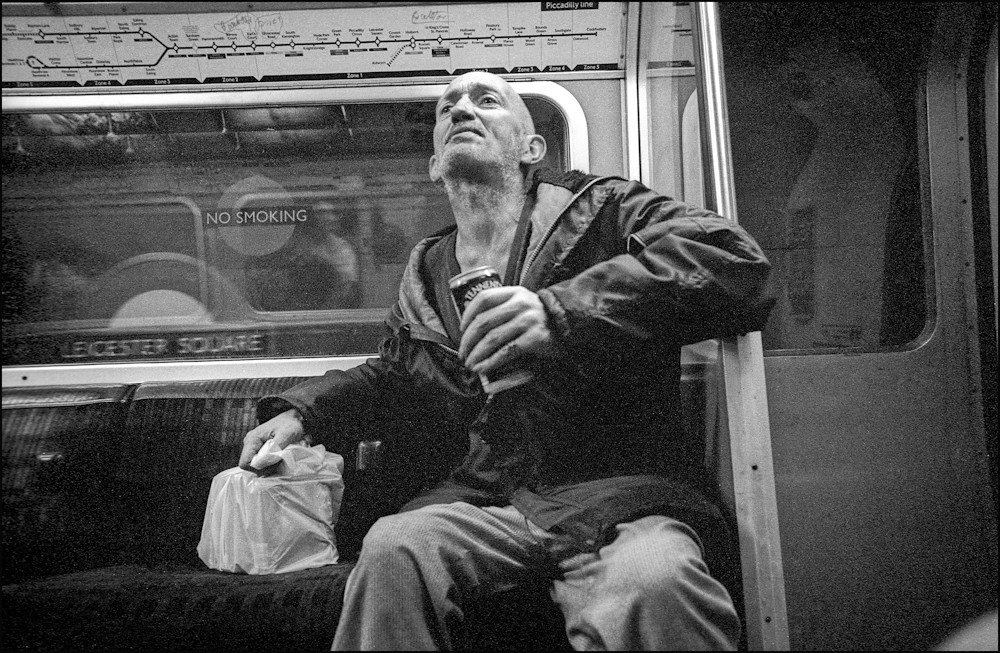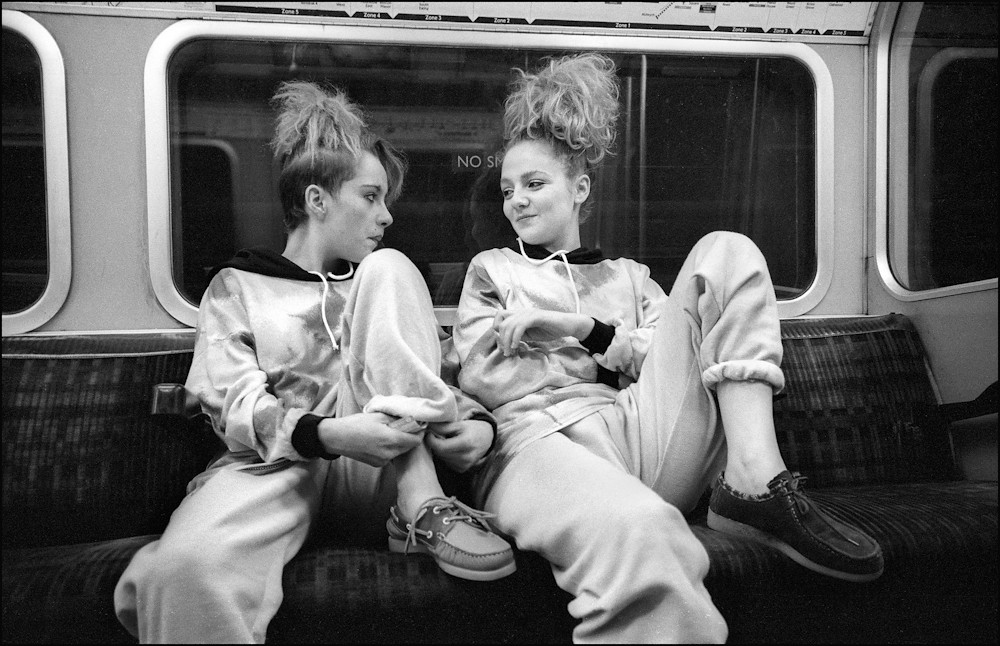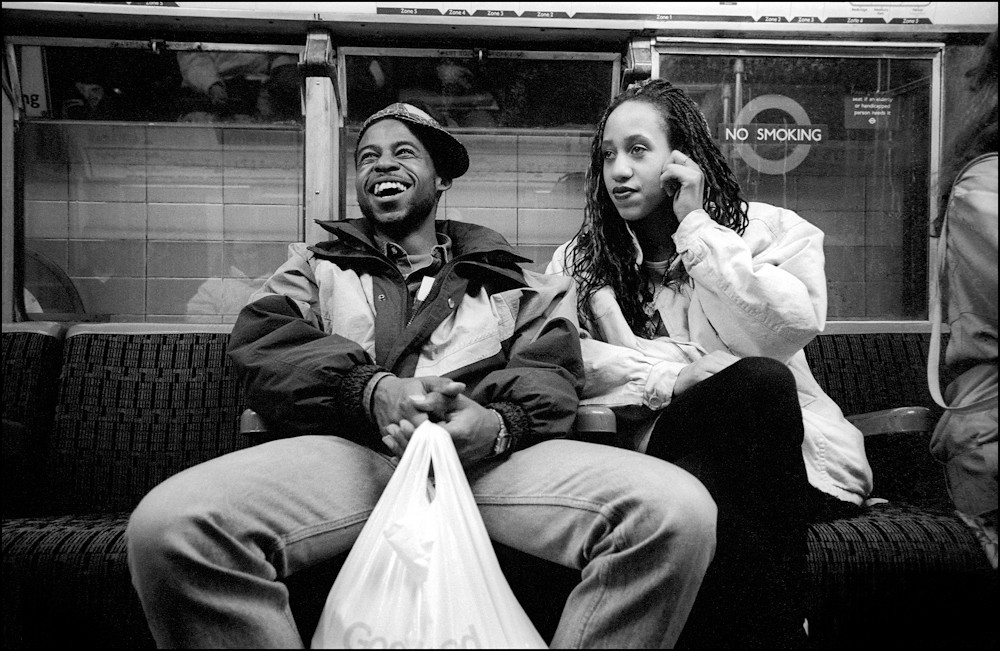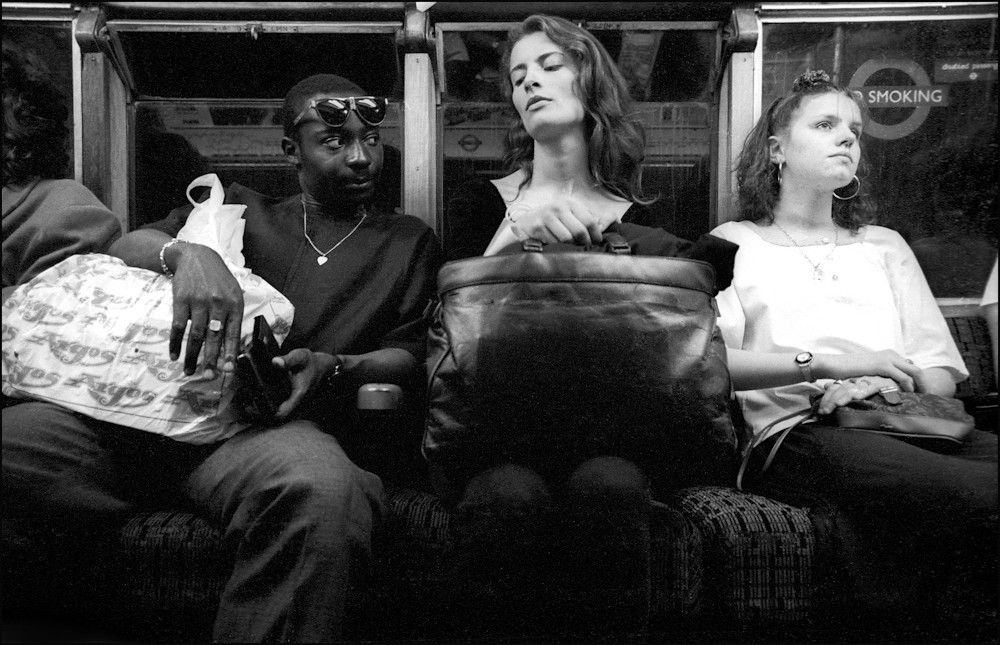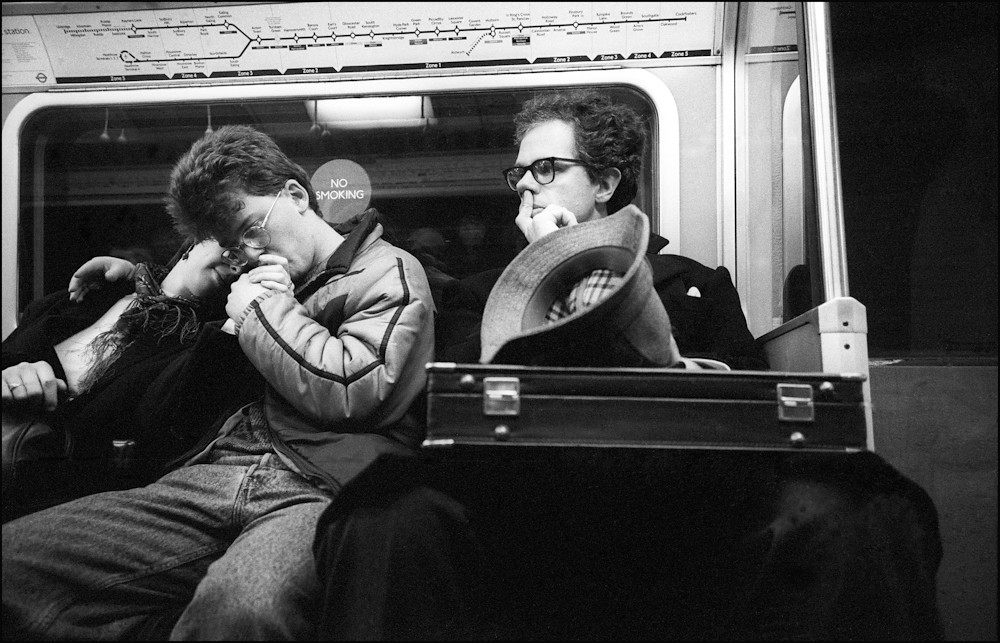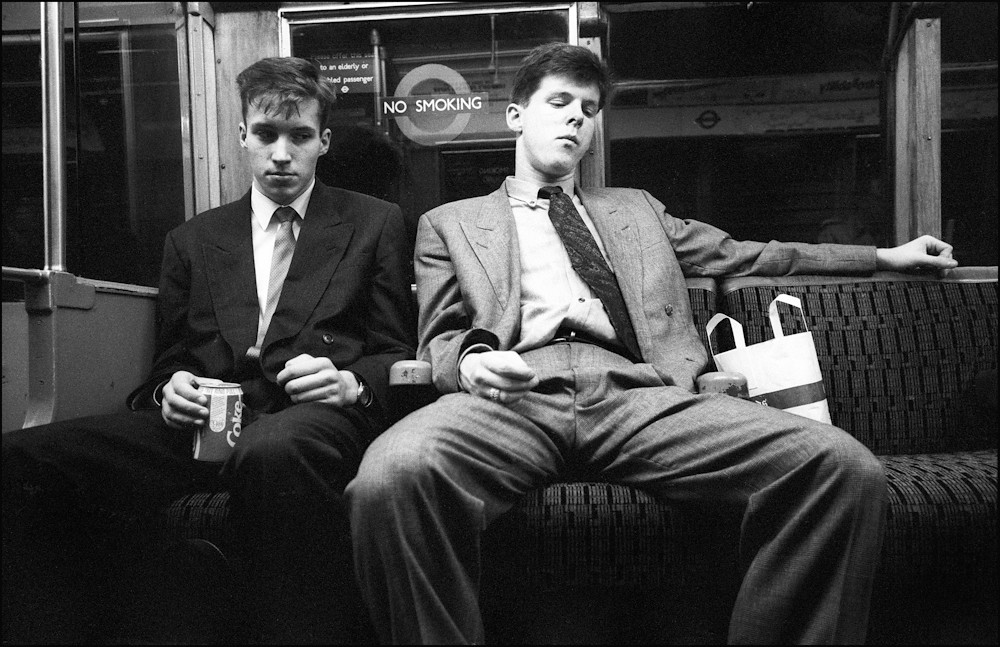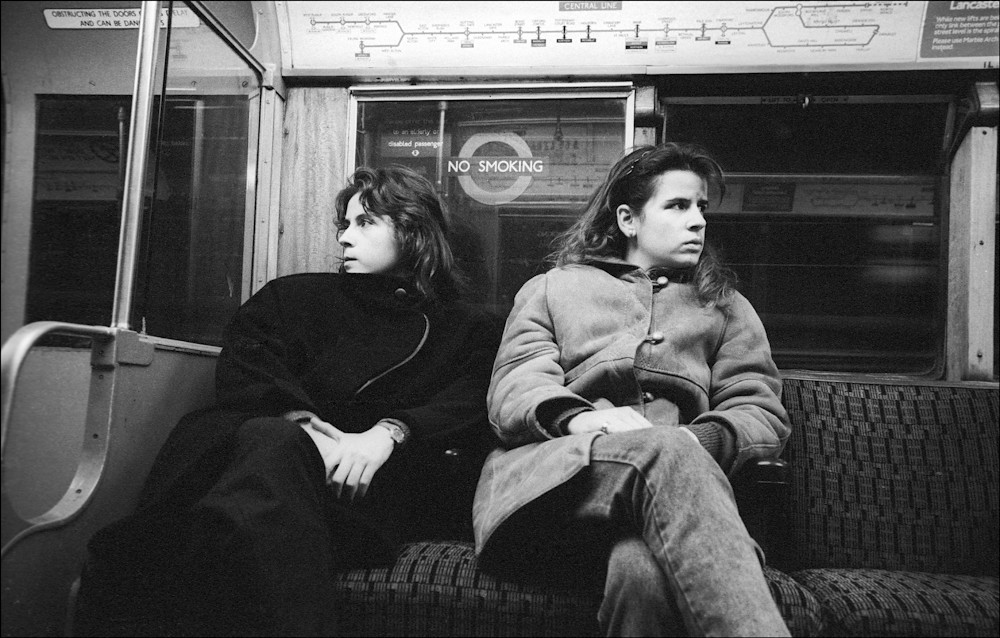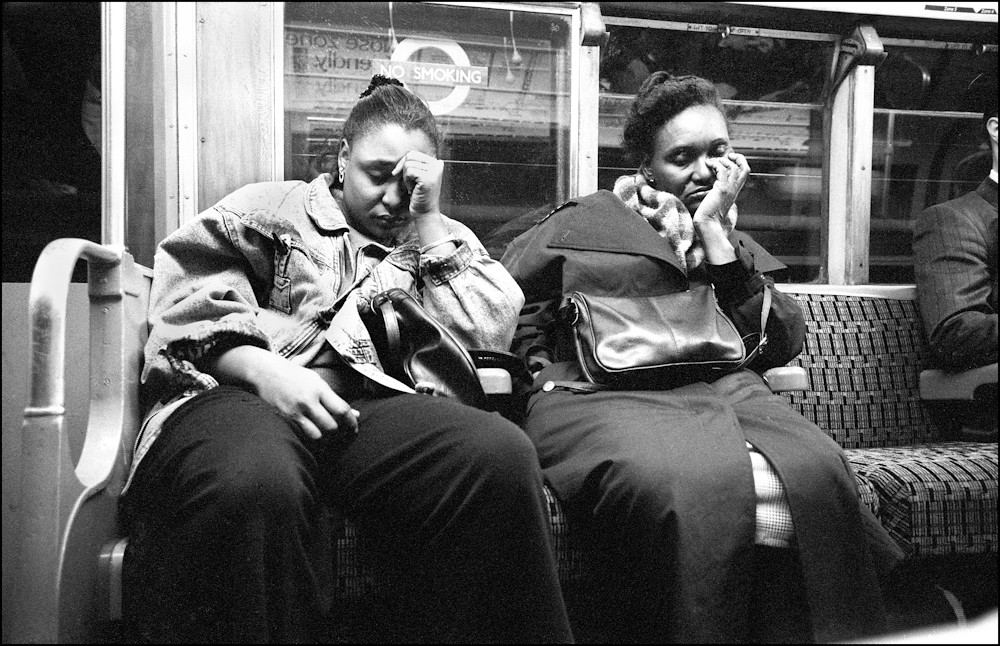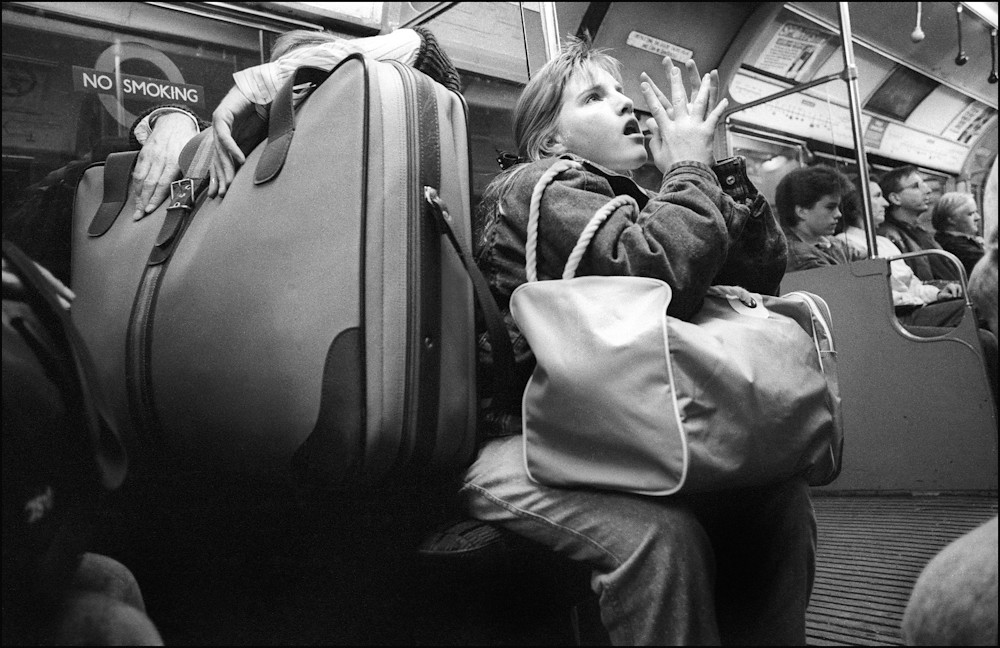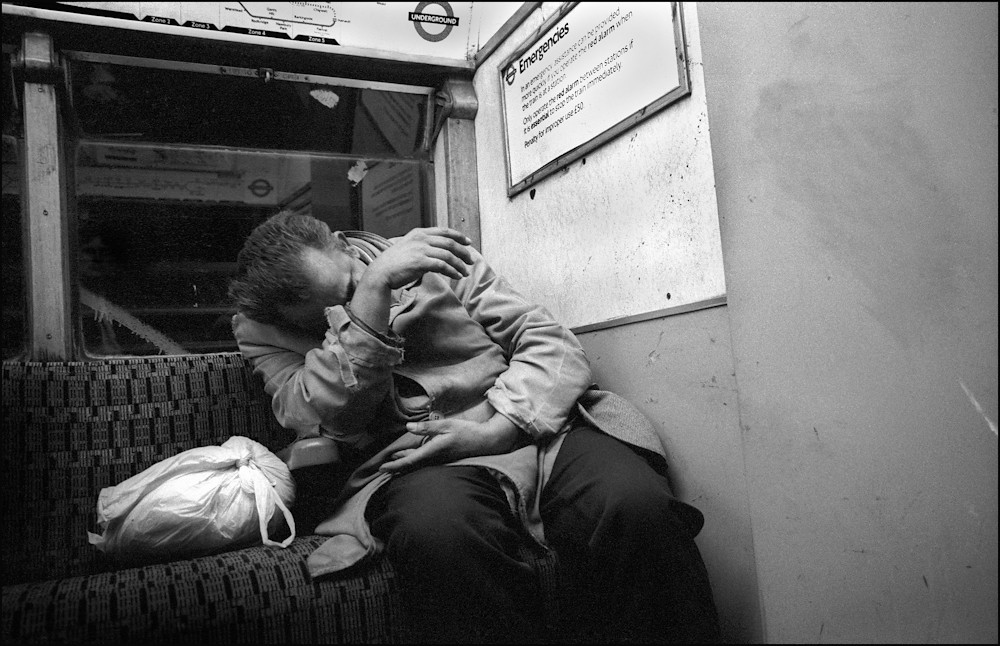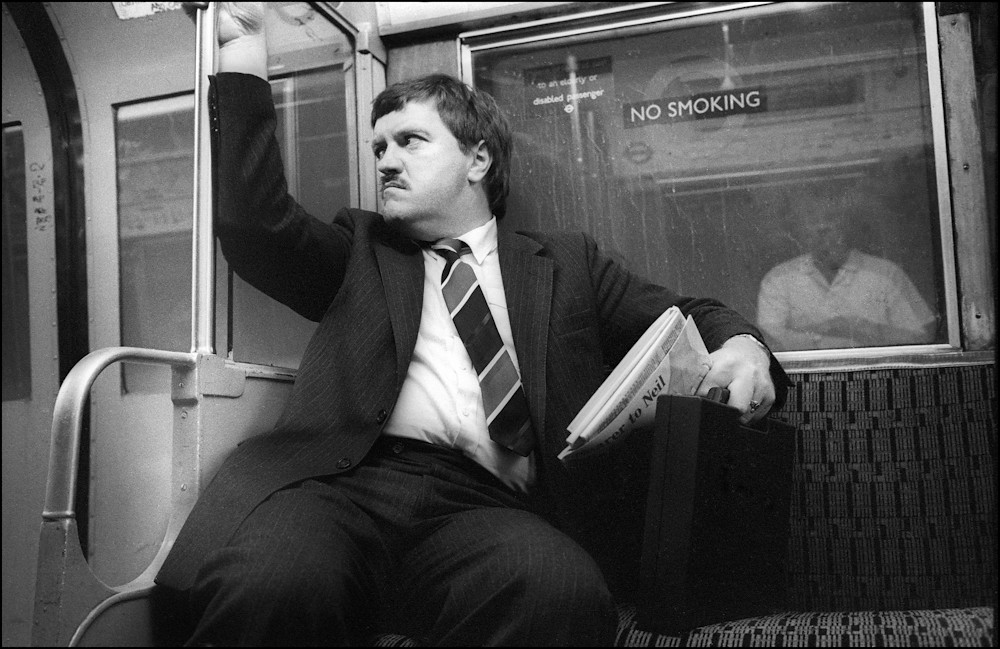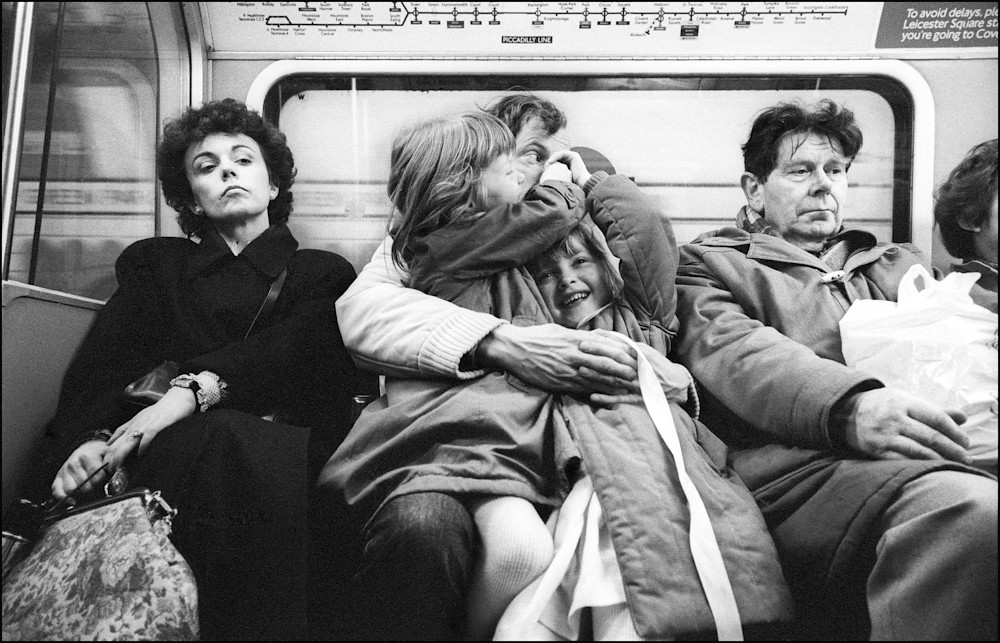 Buy Paul Baldesare — Down the Tube Travellers on the London Underground 1987–1990 at Cafe Royal Books.