Welcome to Günter's VHS Kassette Geschäft, where we have all your video rental needs. Take a look around, browse our selection, and the lovely Heike will check you out at the register. And remember: Sei nett. Zurückspulen.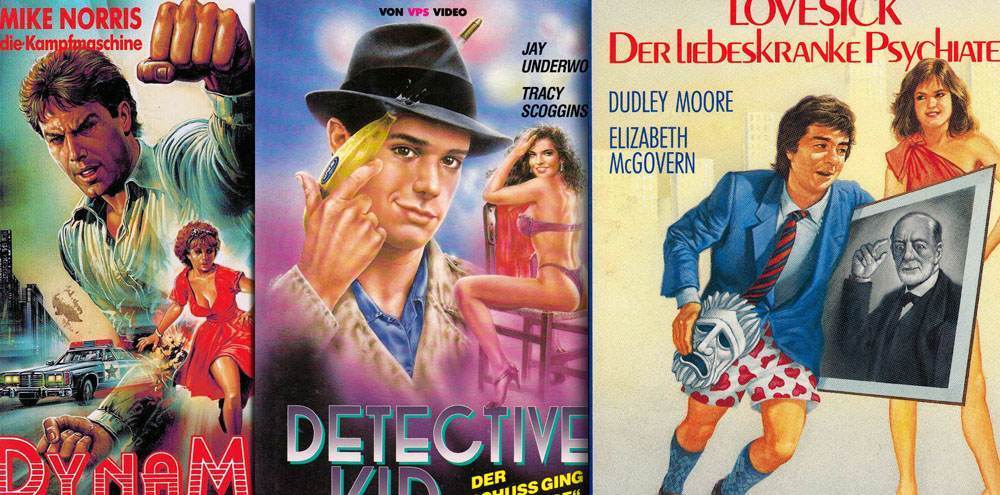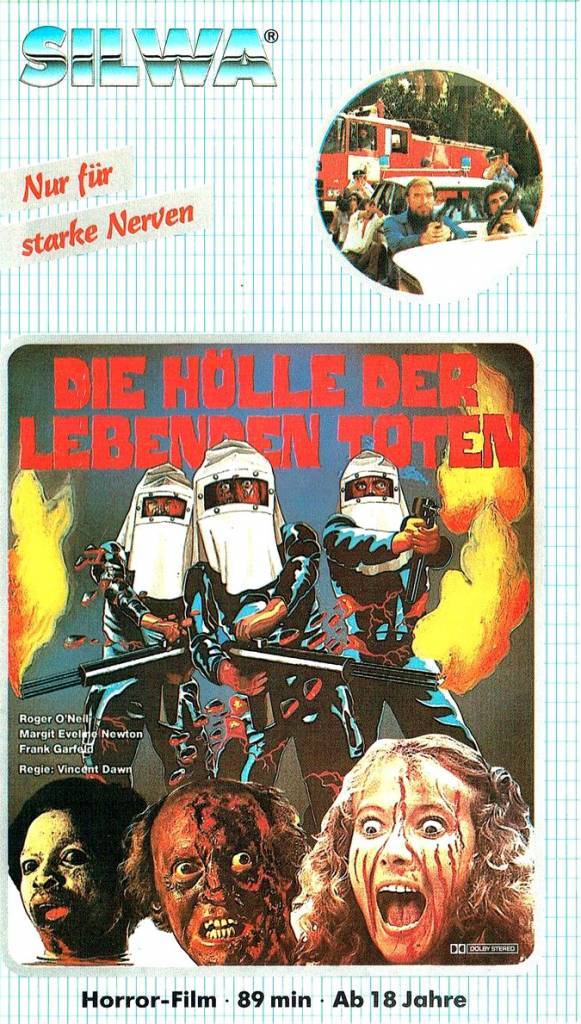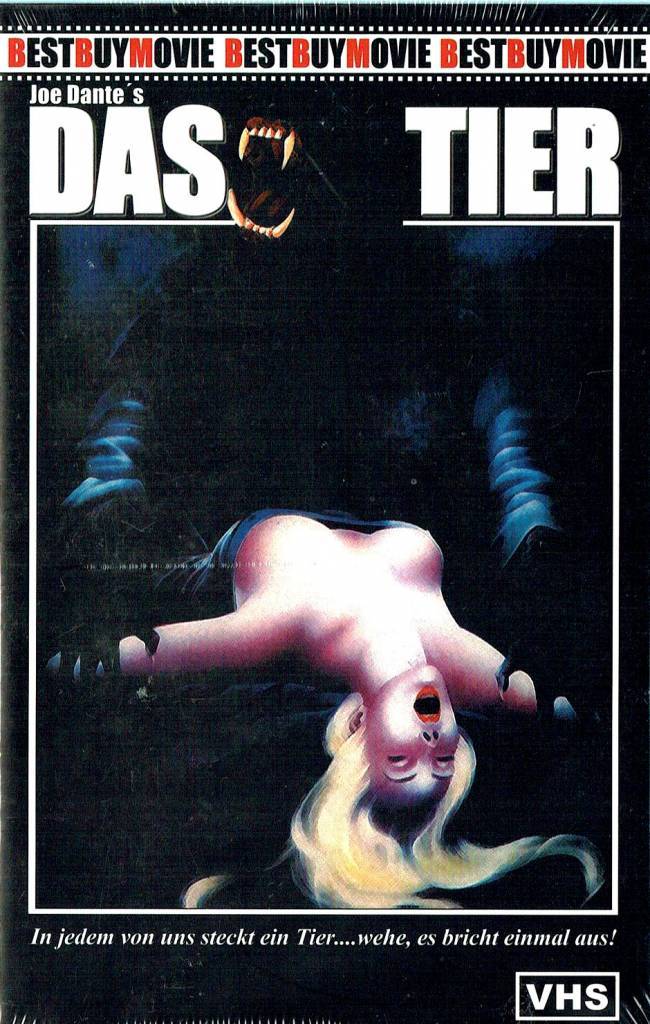 Evidently the German Howling cover was much more "sexual" than the American version.
Funny. I don't remember a drill wielding killer in the Poe story. Artistic license I guess.