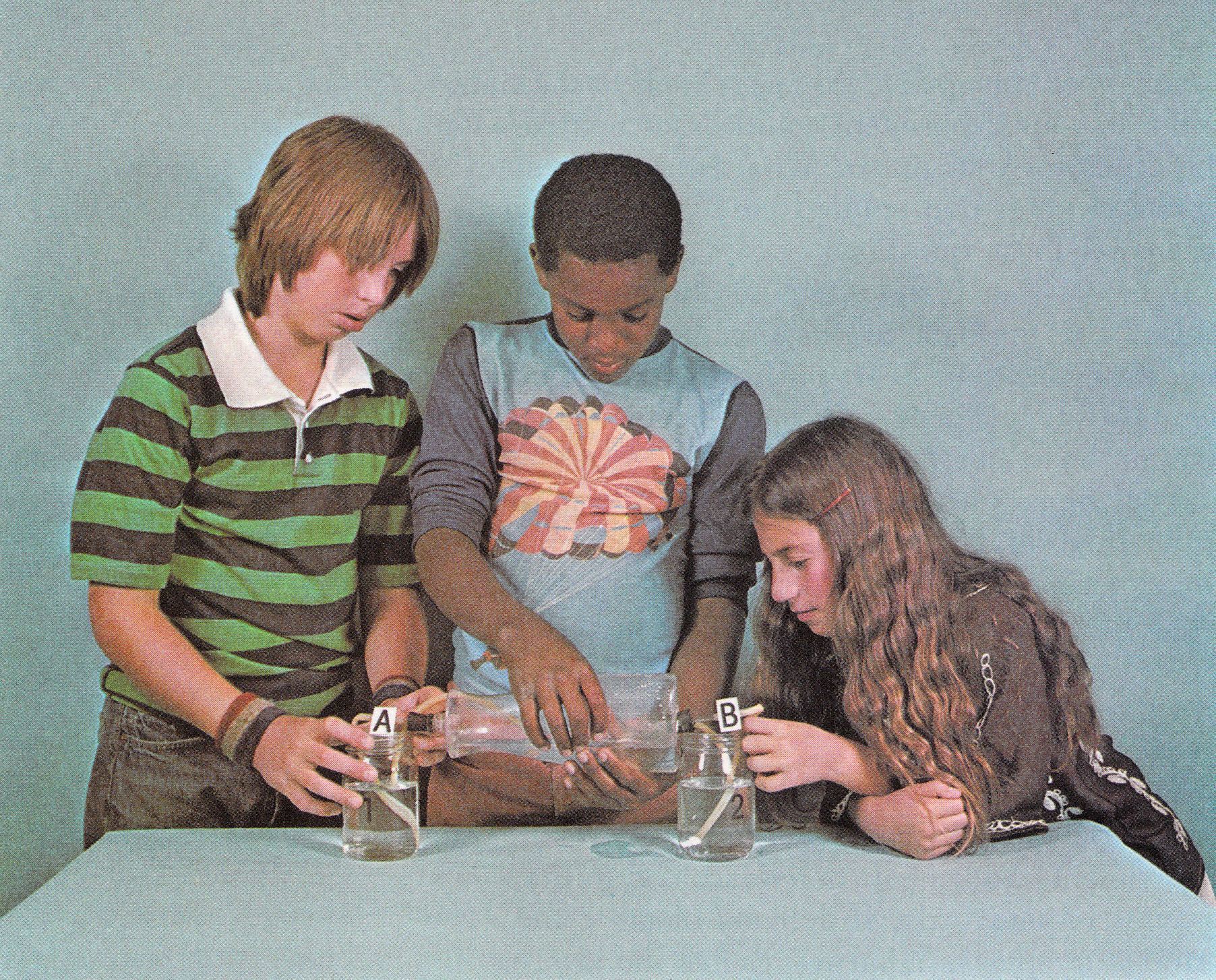 HAVE a look at a 1977 grade school science textbook.  Each page features distinctly seventies children in distinctly seventies environments. A beautiful thing to behold.
Today's textbook illustrations are much more professional, polished and detailed than they used to be. Many of you may remember that most 70s textbooks were low on informative illustrations and graphics, but chock full of pictures featuring a melting pot of children doing God-knows-what. Today's science schoolbooks are brimming with amazing pictures and lush illustrations; whereas, my old science book had pictures of kids blowing bubbles or watering plants.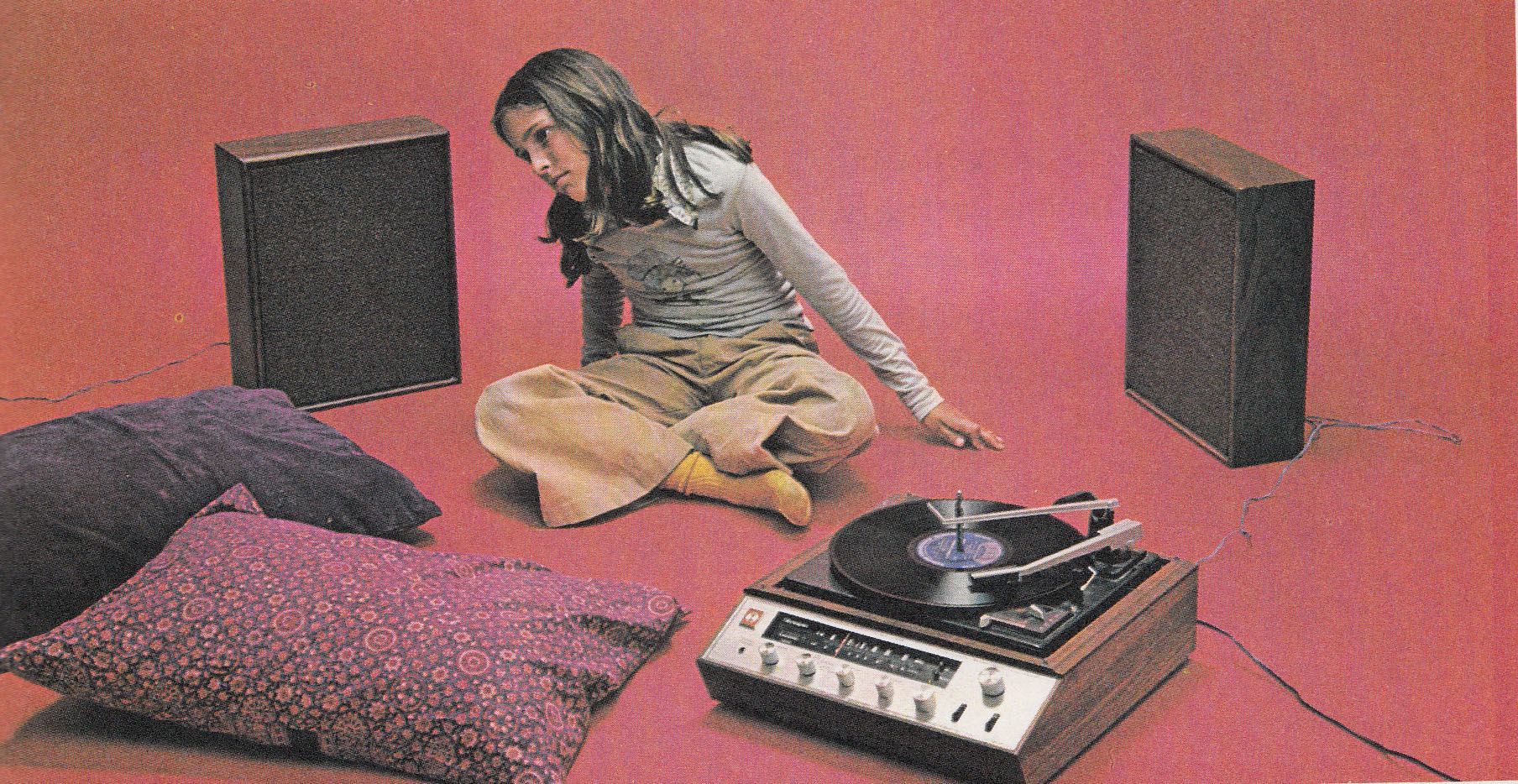 The textbook is called Learning Science (there could not be a less original title), and I've scanned a handful of illustrations within . The "seventies-ness" will simply take your breath away.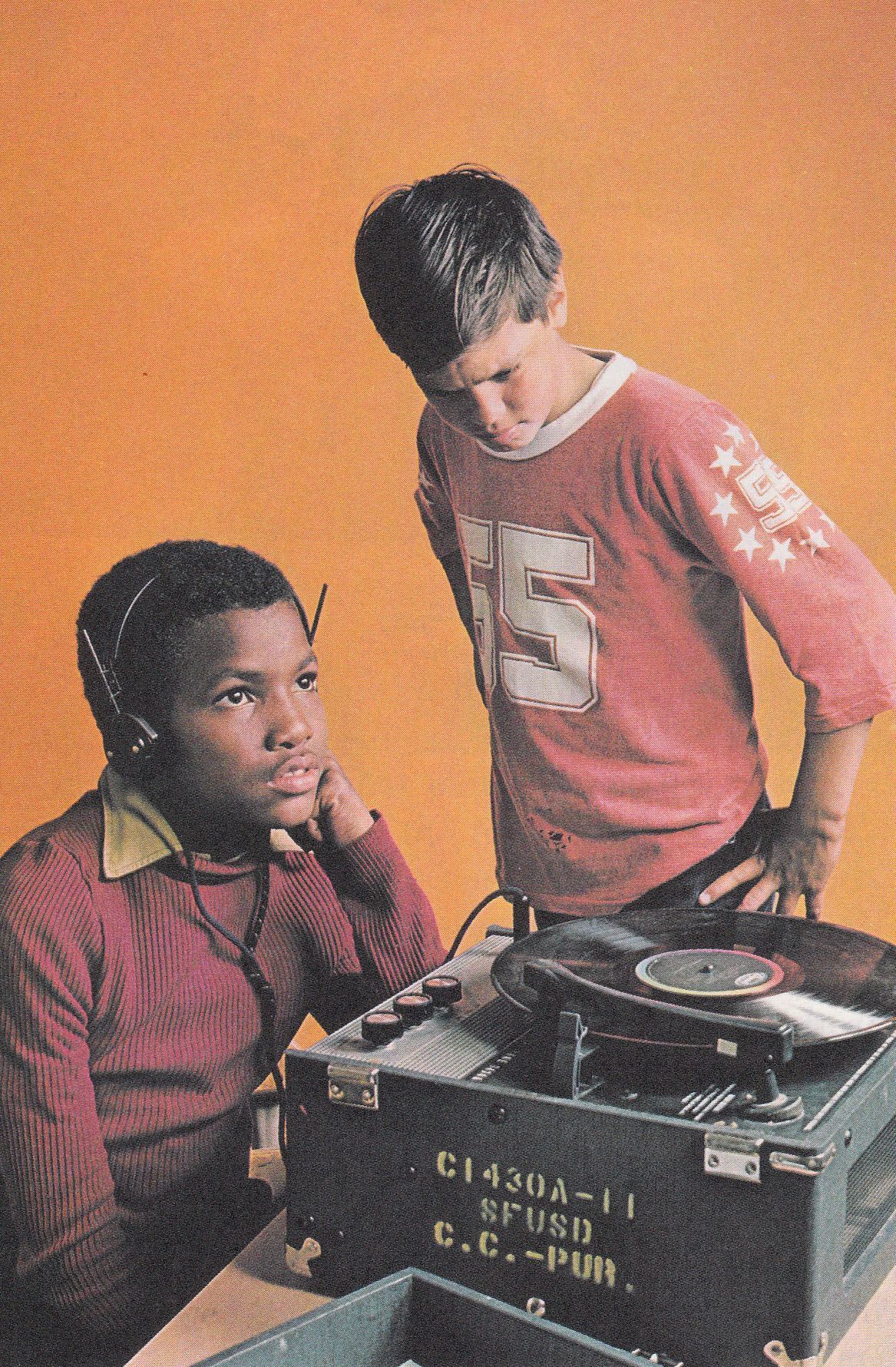 Number 55 needs to learn when to leave a brother alone.  Let the man listen to his P-Funk in peace.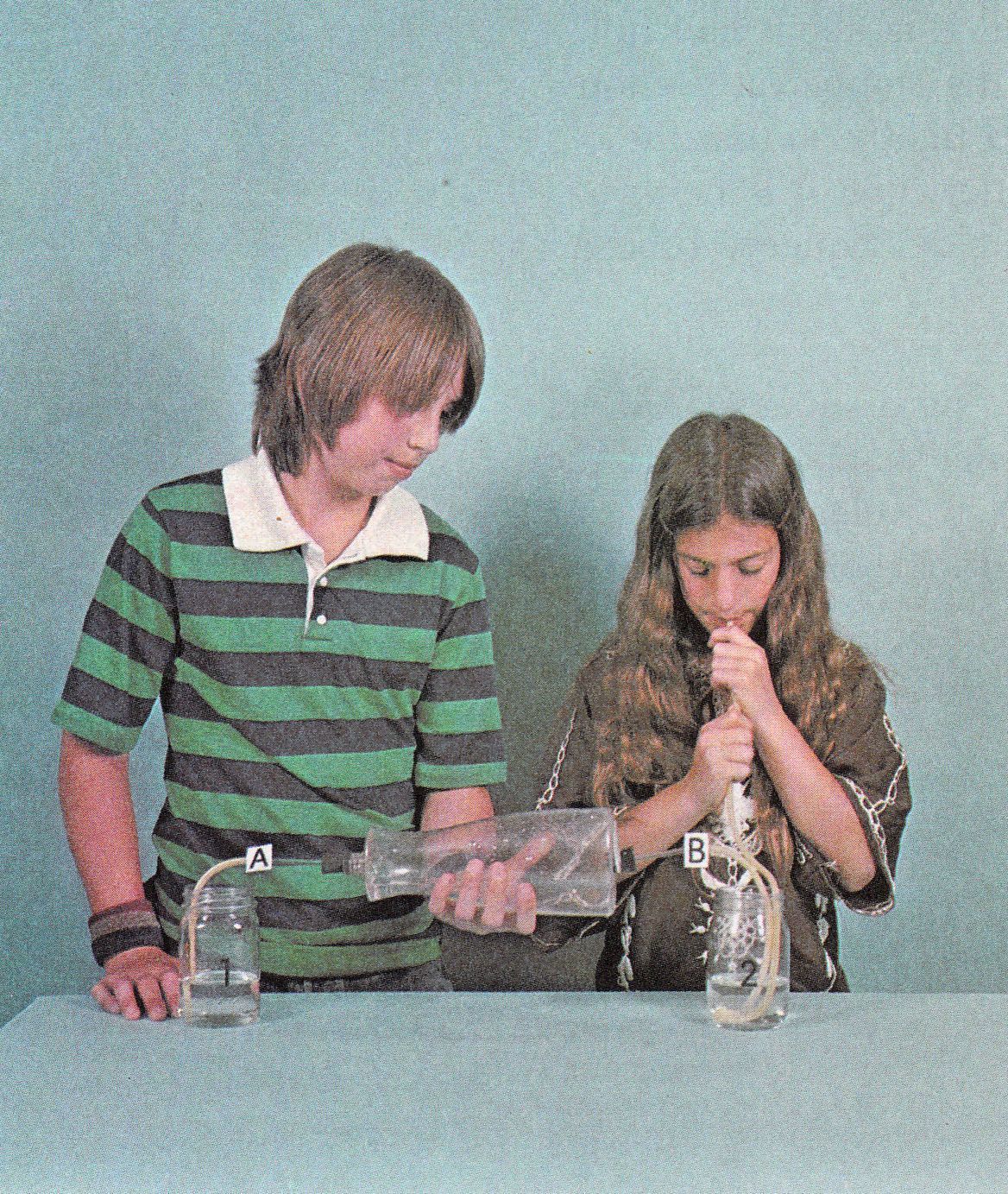 Smoke'a de ganja every day
Ya you gonn' smoke'a de ganja in many different ways
You can smoke'a de ganja in a big fat bowl or you can smoke'a de ganja in a bong
N' keep ya' very lucky you can smoke it in a bong
– Bob Marley & the Wailers ("Ganja Gun")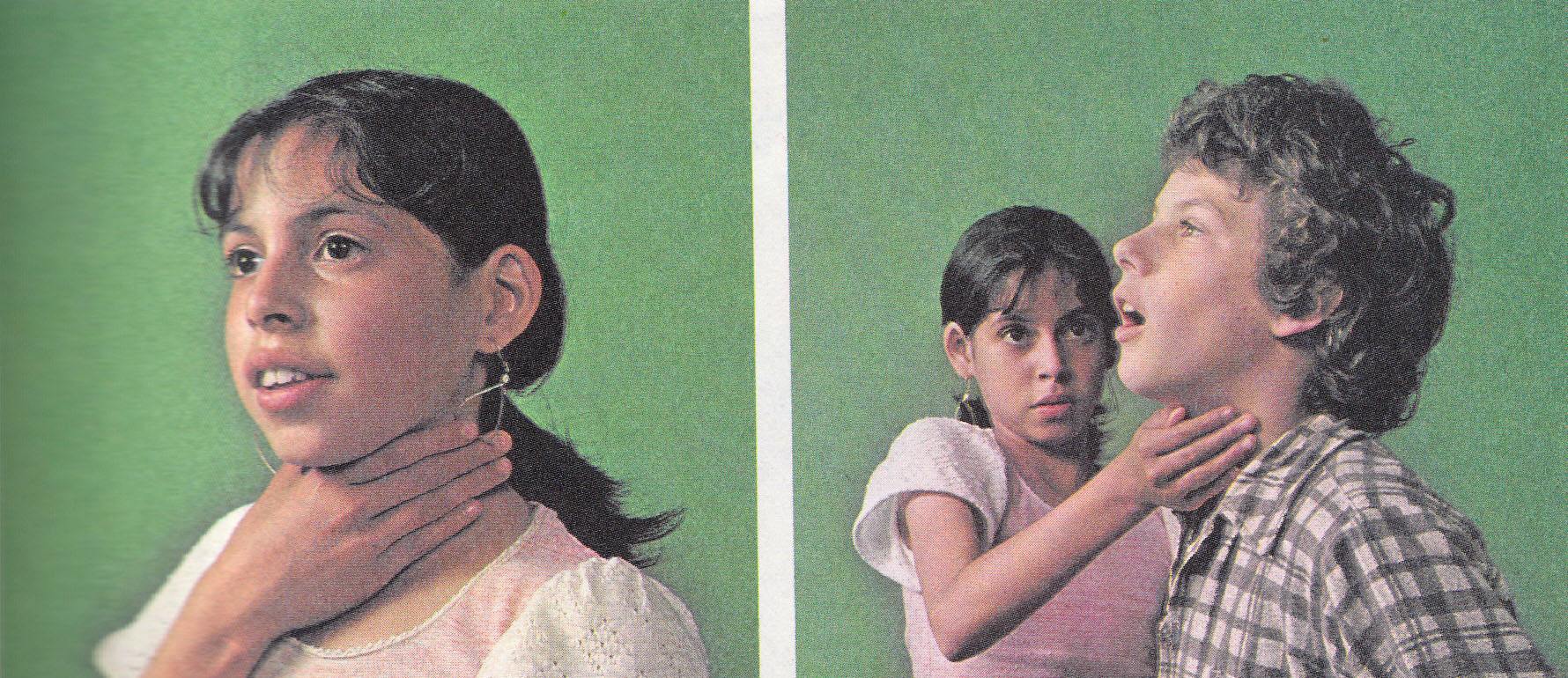 Apparently this science textbook contains a lesson on how to quickly and efficiently kill a man.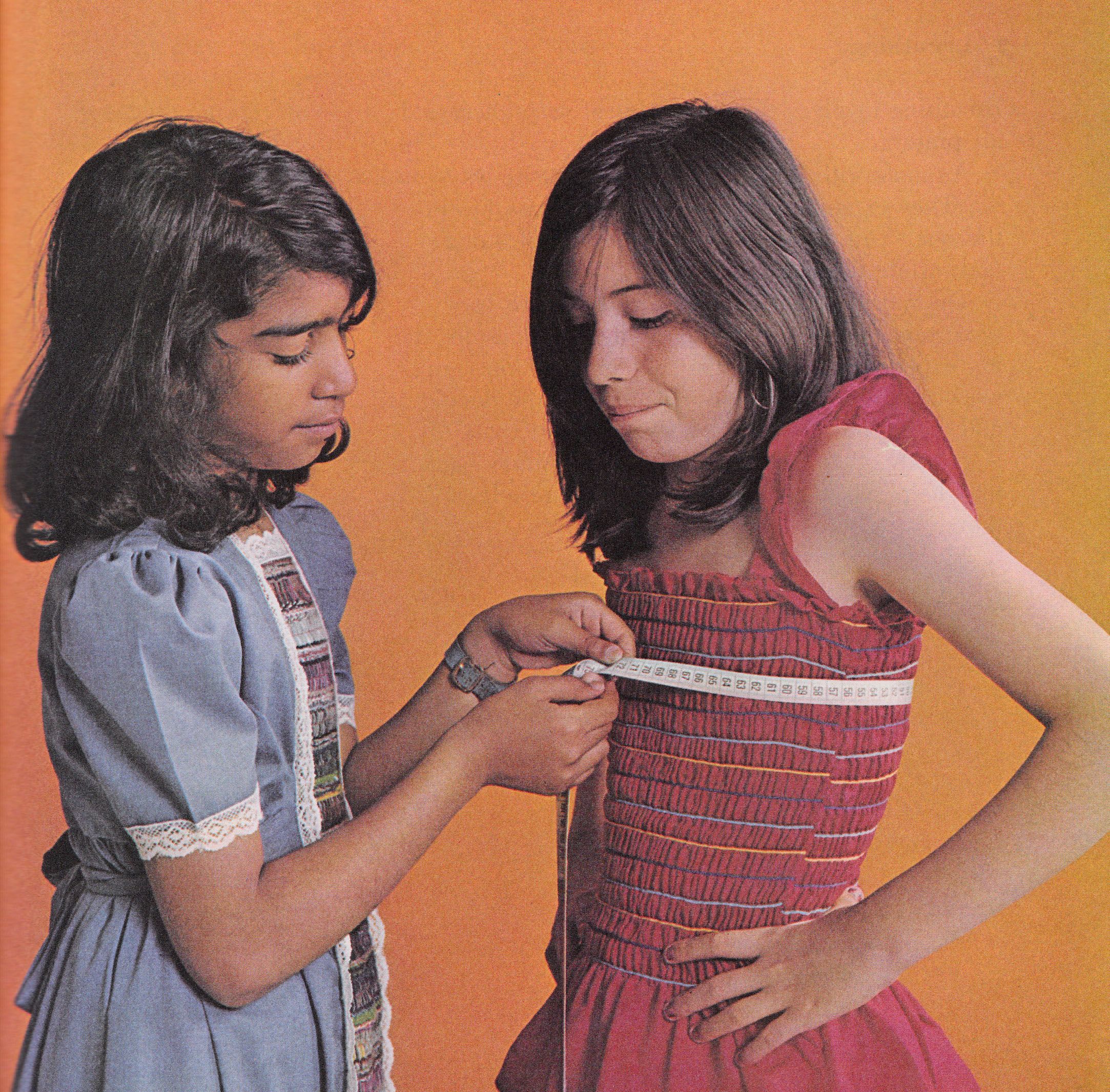 "No boobs yet."  It's from a section on how lungs expand and contract… yet, the awkwardness still exists.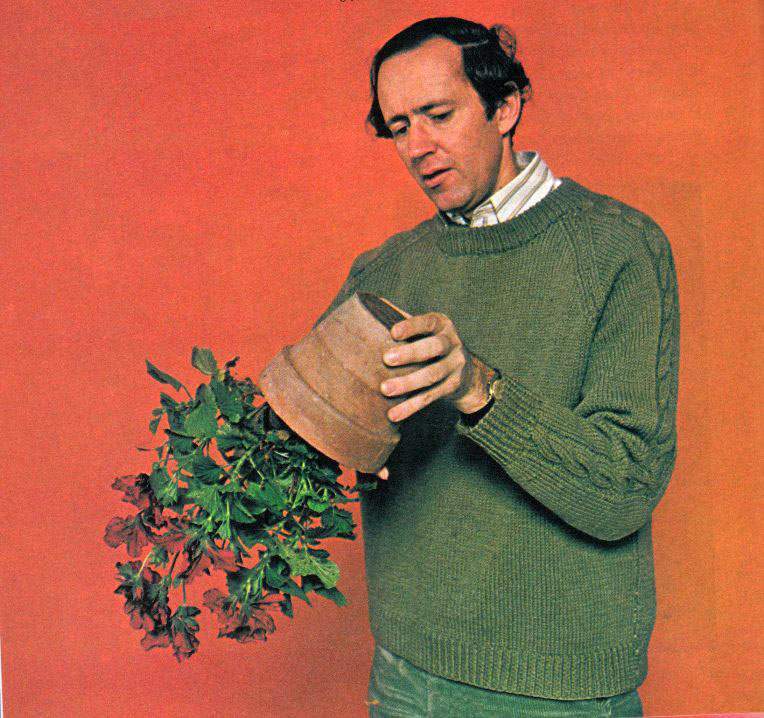 From a chapter on the wondrous mysteries of potted plant bottoms.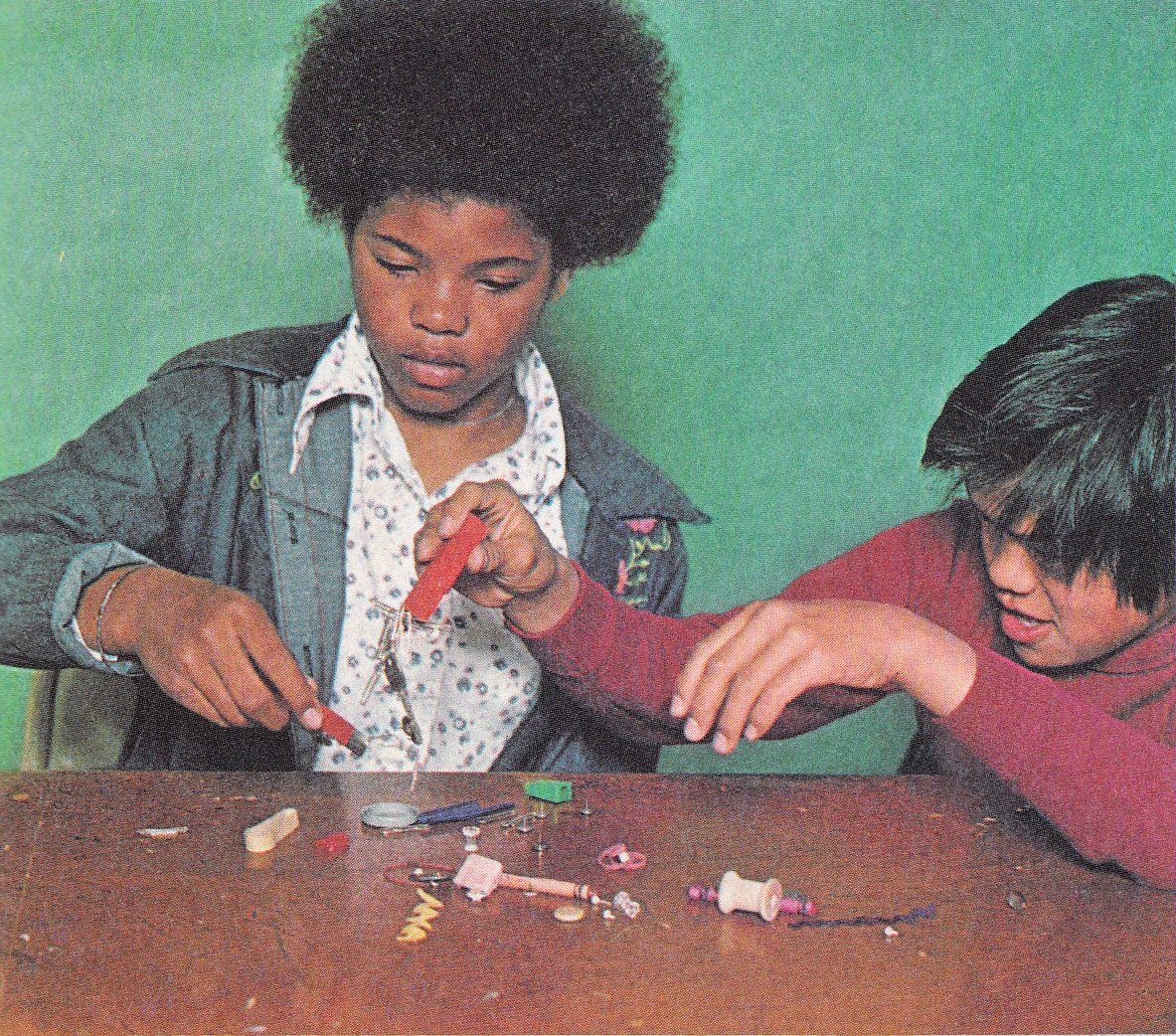 You can't help but think of "Look Around You" when you see these old science photos….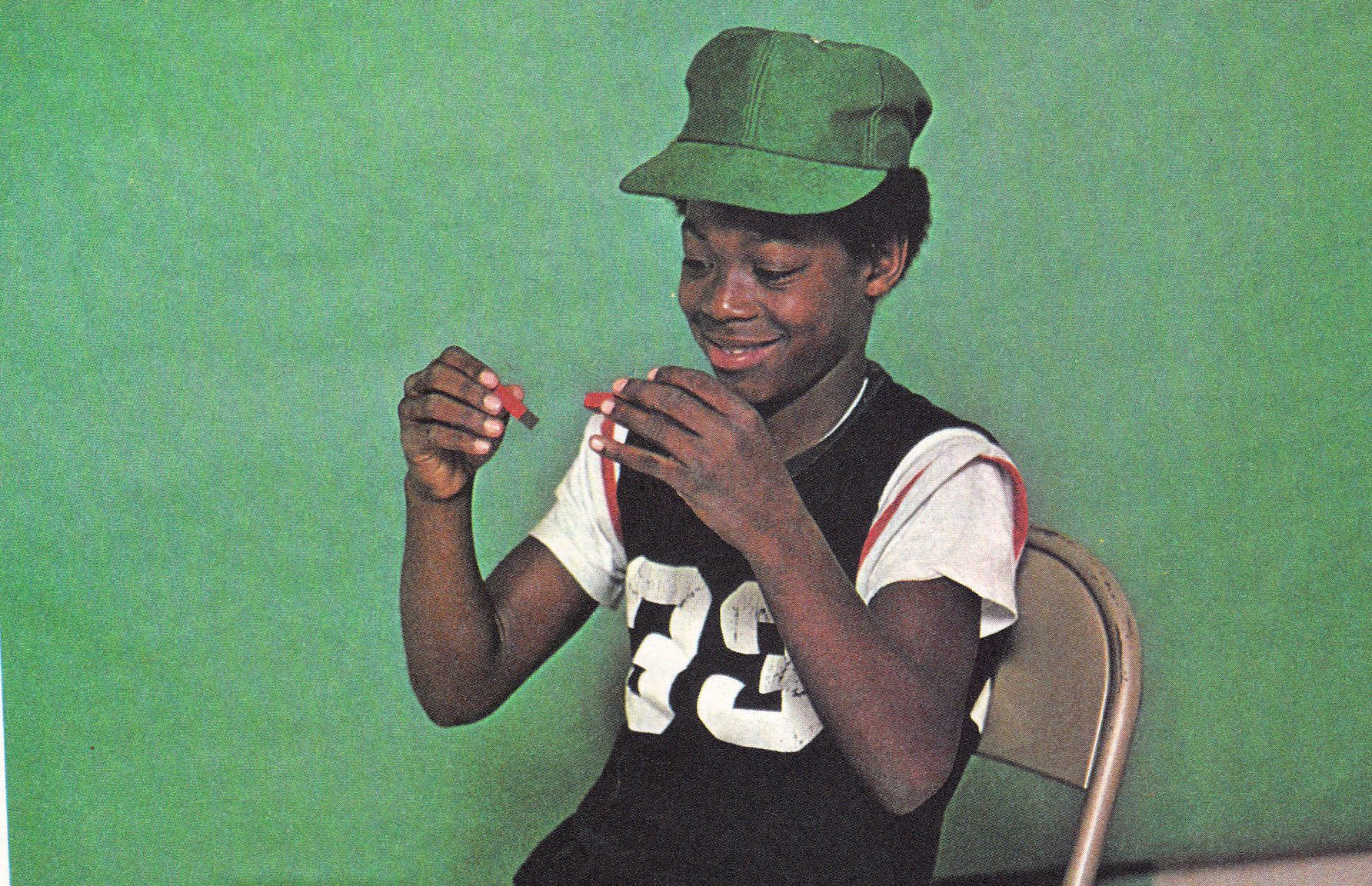 The words "easily amused" come to mind.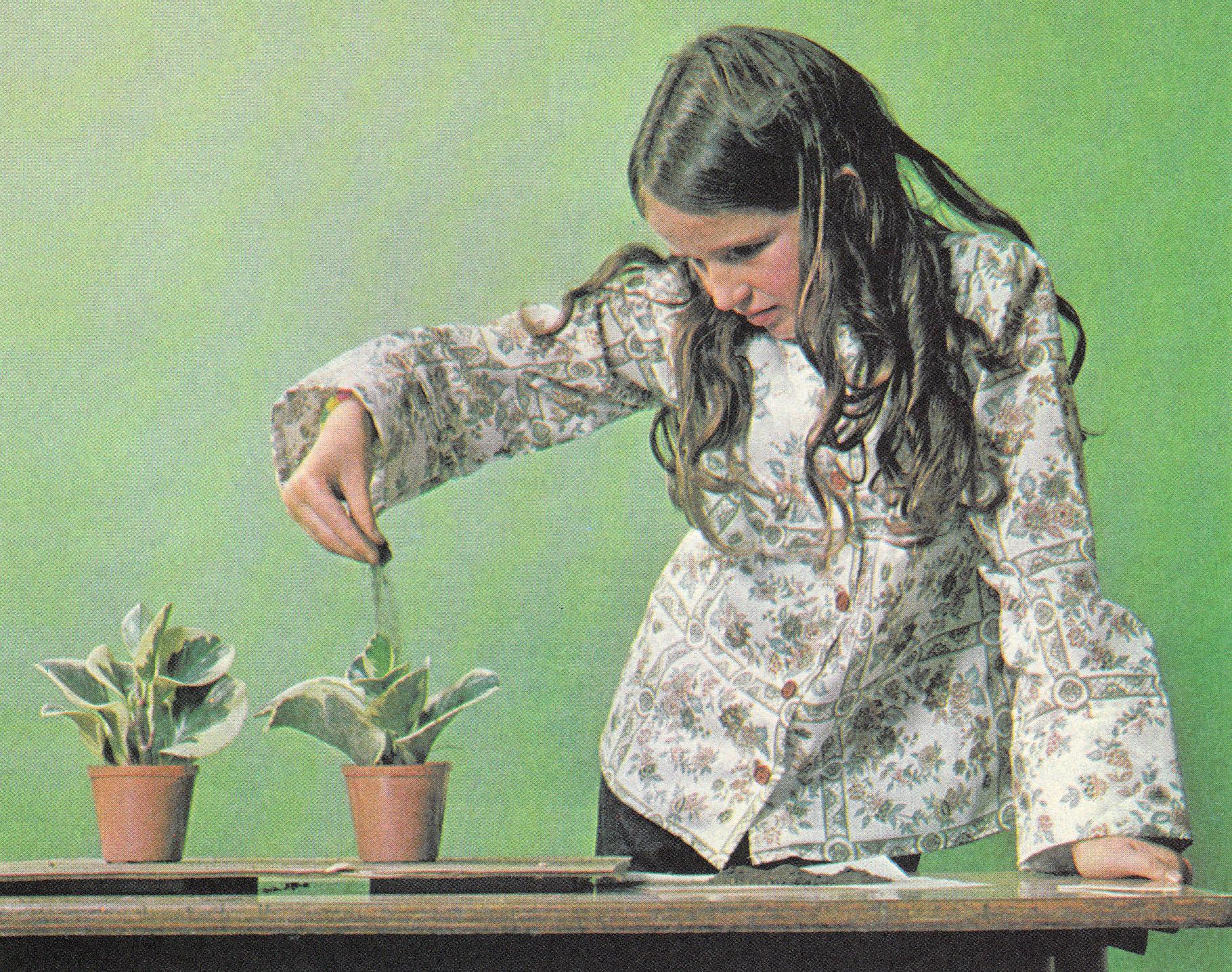 Recall when I said modern textbooks look a lot more polished and professional?  Never would you catch a picture of a kid with a case of severe bed-head in today's glossy textbooks.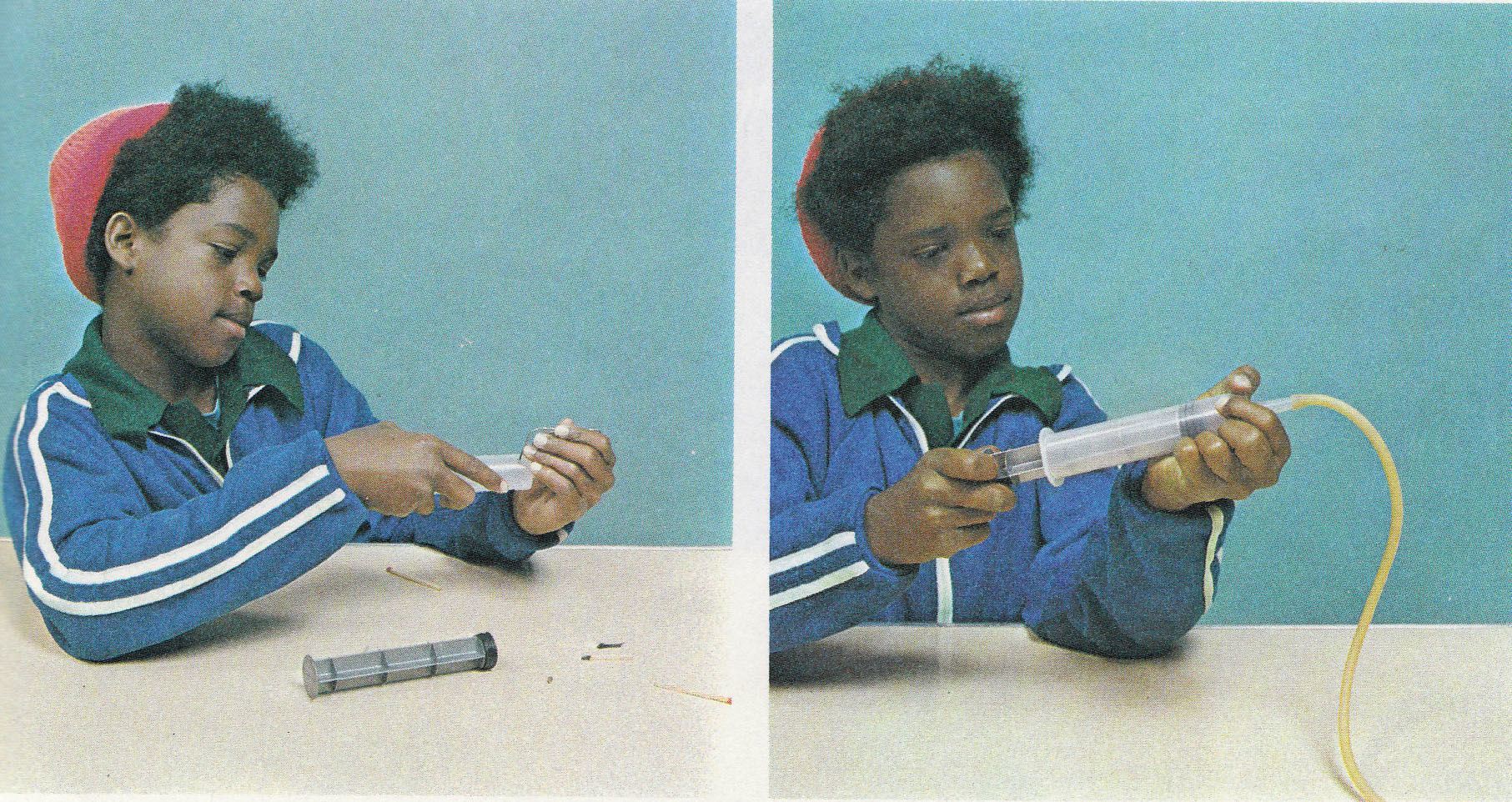 I know what you're thinking, but don't say it.  It wouldn't be appropriate.  Let's just leave this one well alone and move on to the next illustration….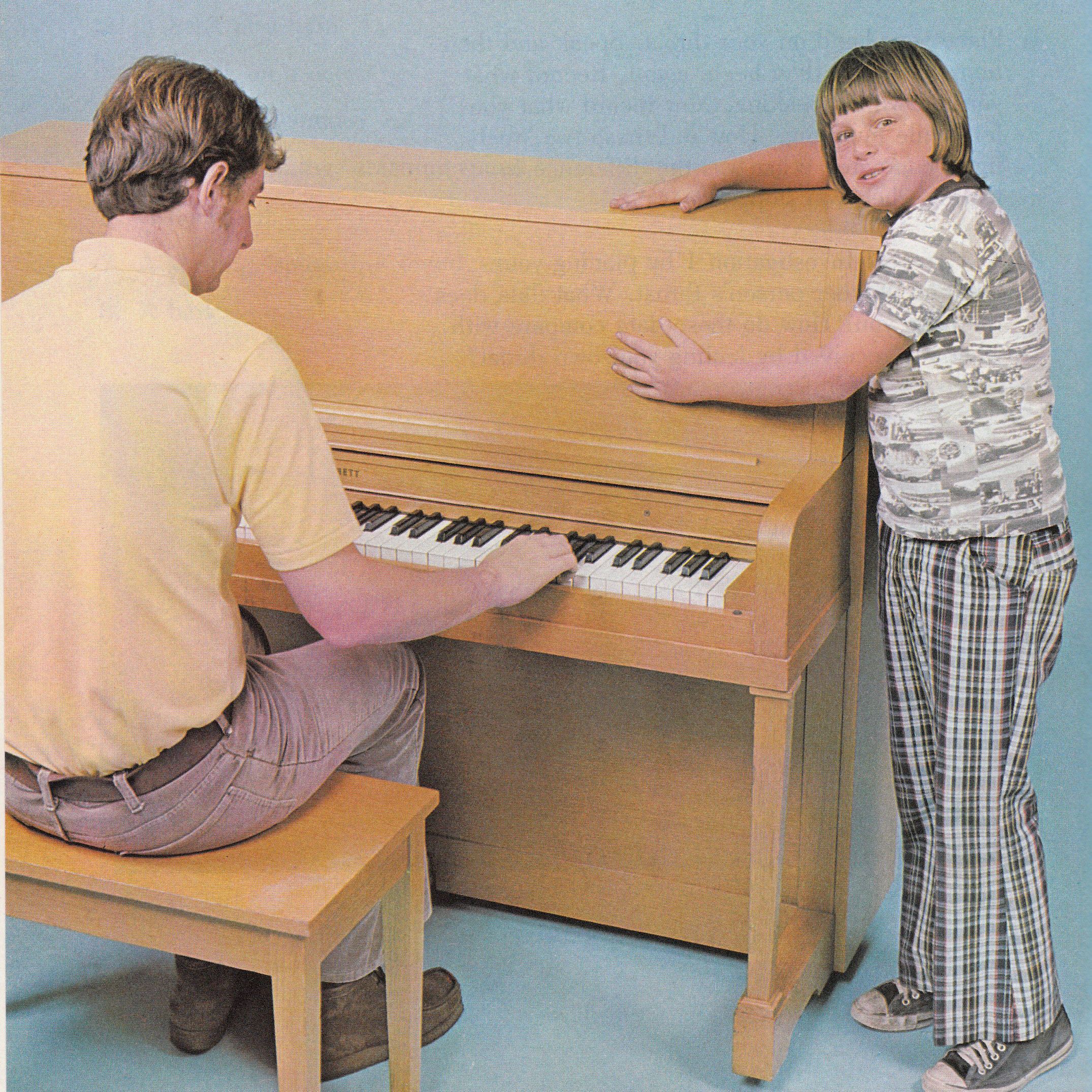 We didn't worry much about matching in the Seventies as evidenced by this lad, who is clearly the most annoying boy in the school.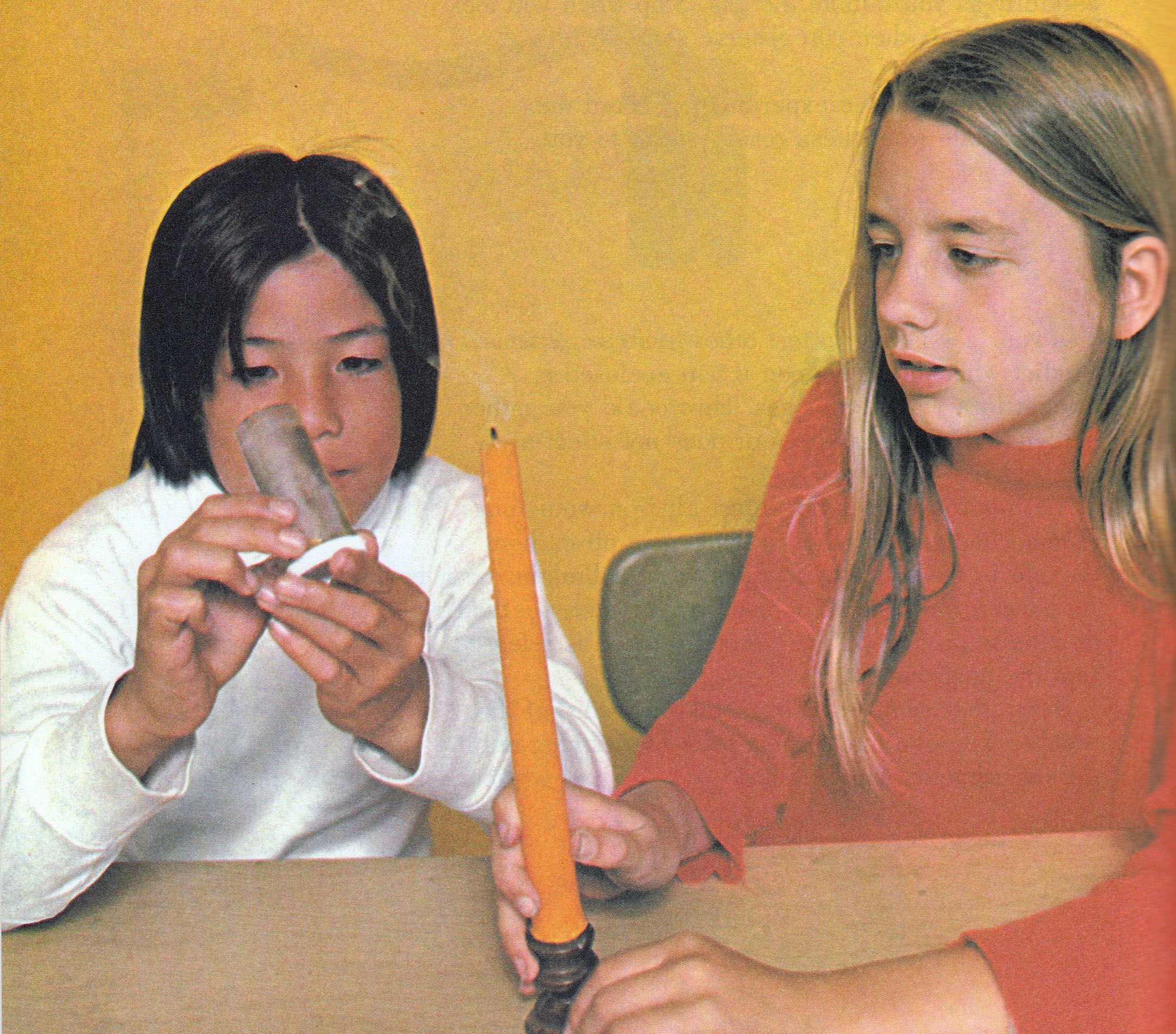 And so ends our brief tour of science in the Seventies.  You're now free to go back to your sophisticated textbooks of today; meanwhile, I'll continue to bask in the unkept glory of the marijuana laced textbooks of yesteryear.