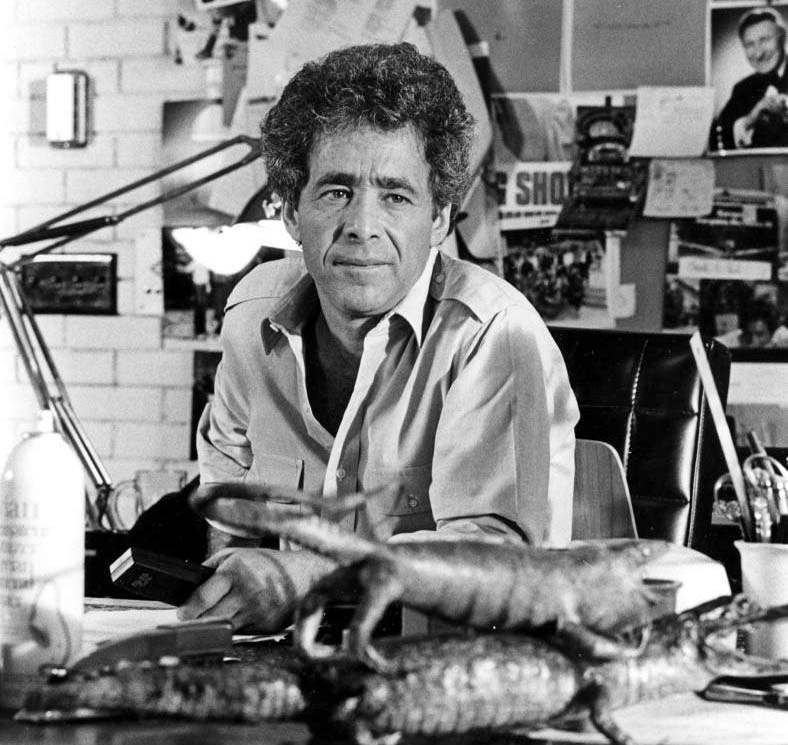 I can remember it as if it was yesterday – Chuck (obviously coked out of his mind) on The Gong Show delivering this mighty proverb:
"Early to bed and early to rise
Makes a man, healthy, wealthy….. AND BORING!"
The Gong Show was the culmination of the excesses of the decade – total anarchy, hedonism and living for the moment without a thought of the consequences.  It was a blast, and it's where America got to meet Chuck Barris.  But his story didn't start there….
Barris was a lowly staffer at NBC then ABC when he penned Palisades Park – a tribute to his beloved Jersey amusement park.  It became a smash hit for Freddy "Boom Boom" Cannon and Chuck walked away from ABC with a hefty sack of cash to start his true passion….. game shows.
The Dating Game was but one of a string of successes for Chuck.  With the premiere of each new show, he would dump a full beer on his head (a superstition) and move on to the next project.
He still loved the music biz – even composing the opening theme for a lot of his shows.  But his strength was obviously the game show.  And these weren't your grandparents' game shows either – these were for the new generation, the Boomers – and they lapped them up and begged for more…
With lots of sexual talk (the word "whoopie" was a mainstay on the show), The Newlywed Game outraged many affiliates who refused to air it.  Yet it was still a massive success.  It seemed Chuck Barris could do no wrong.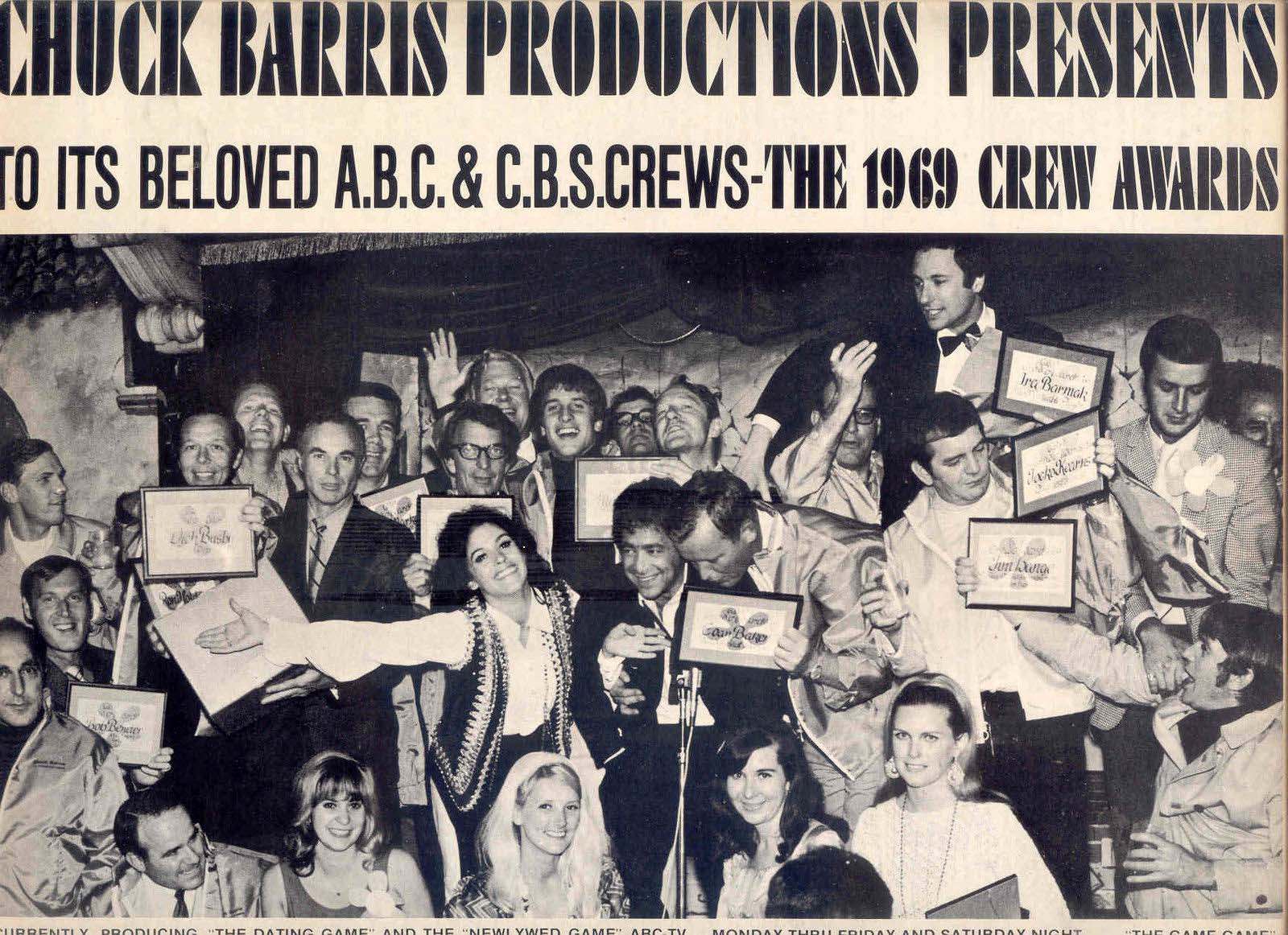 Just when he couldn't ride any higher, Barris had an idea to branch out and do a talent show.  It would prove to be both his greatest success, and his ultimate defeat.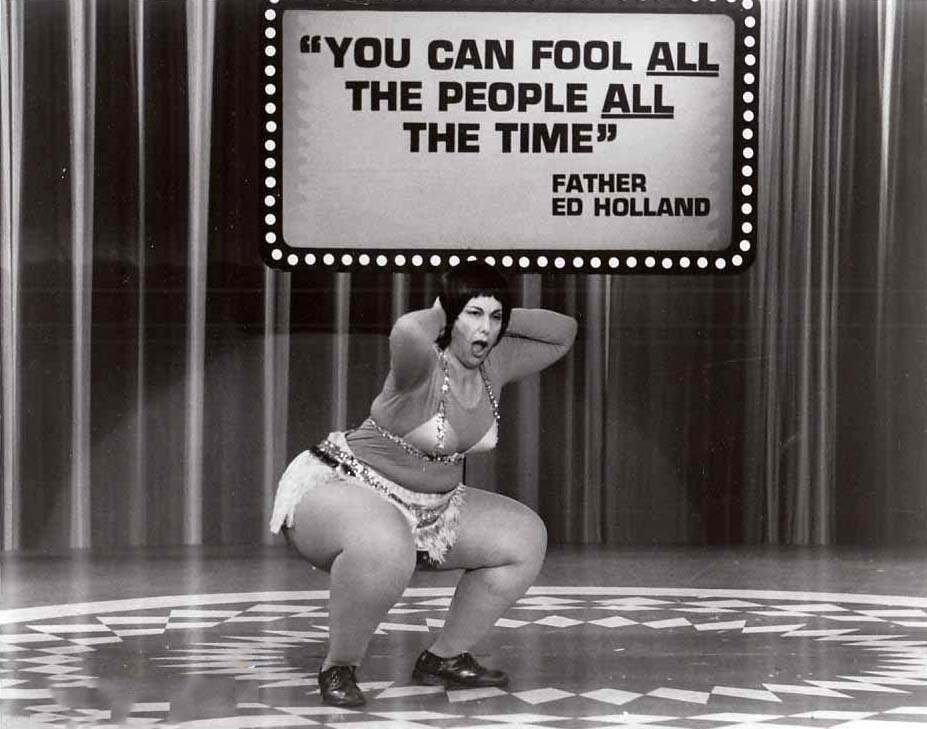 Barris' initial intention was to get legitimate acts to perform their talents… but he quickly discovered he had vastly overestimated the talent pool.  The auditions were terrible.  But instead of admitting defeat, Chuck decided to capitalize on their outrageously terrible performances.  The Gong Show was born.
Unlike American Idol, where bad singing is the source of mean spirited mockery, this was all in fun.  There was no mean spirit here – it was pure unadulterated, drug infused chaos.  From the host to the Grade Z judges, everyone was having the time of their life… and their coke-fueled joy was infectious.  Americans were Gong Show crazy!
A perfect example of how a simple performance, which should have been lame and embarrassing, was instead the source of unbridled ecstasy is the case of Gene Gene the Dancing Machine.  A camera operator who filmed Gene's first appearance on the show described it in detail:
I've been on many TV stages in my life. I've seen big stars, huge stars — Johnny, Frank, Sammy, Dino, Bob, you name 'em. I've seen great acts and great joy, and if you asked me to name the most thrilling moment I've witnessed in person, I might just opt for the Gong Show electrifying Stage 3 for all of 120 seconds. Maybe it was because it came so totally out of nowhere that it stunned me but everyone, including the stone-cold sober people, was suddenly just so…happy. There was something very, very invigorating and enjoyable about being in the midst of all that sudden happiness, however frivolous it may have been.
Perhaps the biggest secret to the show's success was Chuck himself, the maestro of mayhem.  Following his lead, the "celebrity" judges (David Letterman, Jaye P. Morgan, Jamie Farr, Anson Williams, etc,) acted like lunatics as well.  Why did Barris opt to perform the emcee duties himself?  Maybe it was a case of ego – he'd produced so many successful game shows, but hadn't got any of the fame.  He'd been rewarded with tons of money, but it was time to take center stage.
But when the backlash came, he would live to regret being the face of The Gong Show.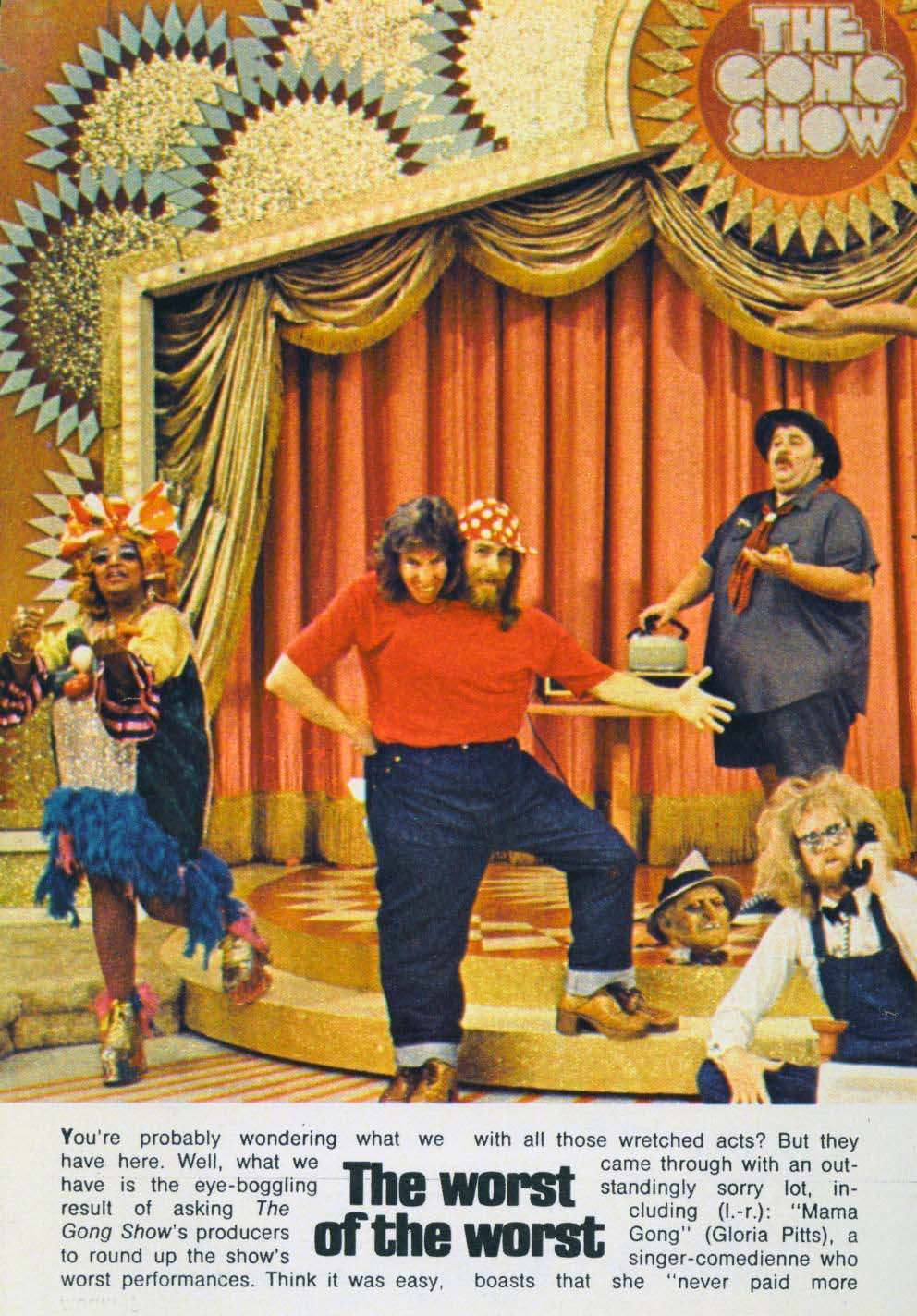 The critics hated it from day one.  But soon the masses would pile on The Gong Show hate train.  From cultural elites to Bible thumpers, the show came under intense derision, marking at as "the most idiotic show of all time."  Whether The Gong Show was really that far down the intellectual ladder from The Beverly Hillbillies and My Favorite Martian is debatable.  What wasn't debatable was the huge backlash, and Chuck would, naturally, bear the brunt of the outrage.
On 60 Minutes they accused him of revelling in the degradation of the contestants.  He defended himself, saying, "Not true, Mike.  These people want to be on TV.  They just want to have fun!"
But it was too late.  A couple things would happen that would seal his fate.  The first: The Popsicle Twins.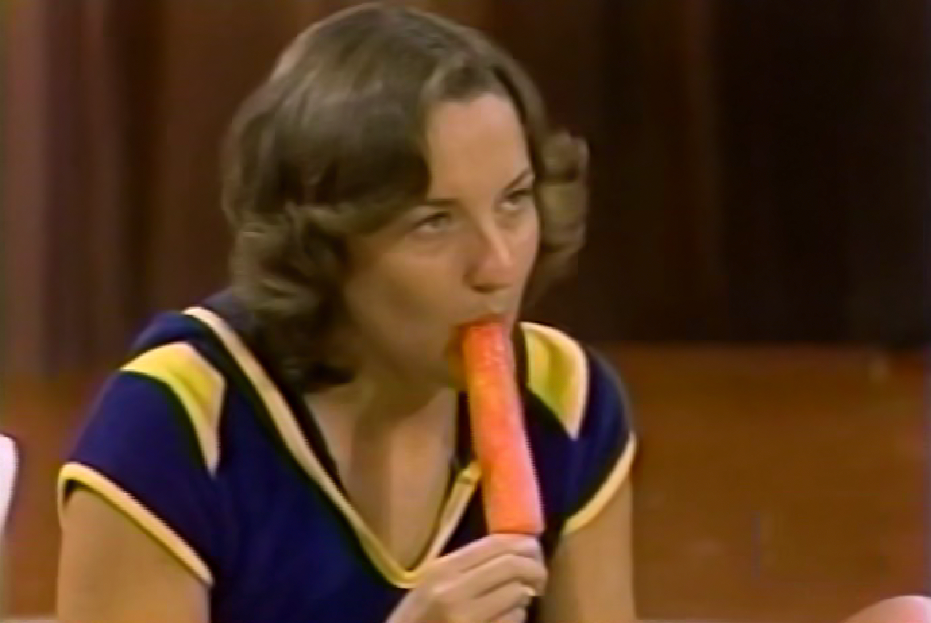 Chuck Barris fought the censors and producers to allow these girls (calling themselves Have You Got a Nickel?) to perform; a performance which consisted of sitting onstage erotically sucking popsicles.  Americans were outraged.  Even Phyllis Diller, a judge, seemed taken aback.  This was the final straw!  Barris, himself, said in a 2001 interview with Salon.com that this particular act began making him reconsider his career.
The final straw may have been the Jaye P. Morgan, one of the regular "celebrity" judges, decided to flash the audience during one of Gene Gene the Dancing Machine's performances.  The censors caught it before it reached too many eyes, but the final nail had been officially hammered in.

Barris was given an ultimatum by NBC's Standards and Practices department, but he continued to deliver eyebrow raising content until the contract was expired.  By 1980, the wheels came off his entire production company.  Too many affiliates had refused to run The Newlywed Game, and the show was cancelled. There was the Gong Show Movie – a miserable flop (it promised to show all the naughty bits left off the show, but ended up being tamer than the show itself!). Then Barris came up with a new show called "Three's a Crowd" which had secretaries compete against wives to see who knew their boss/husband best.  It was a terrible show, and the backlash continued.
Ultimately, Barris gave up and moved to the south of France.  His production company was sold for a sizeable sum, and Chuck took time to write a few books – most notably, Confessions of a Dangerous Mind.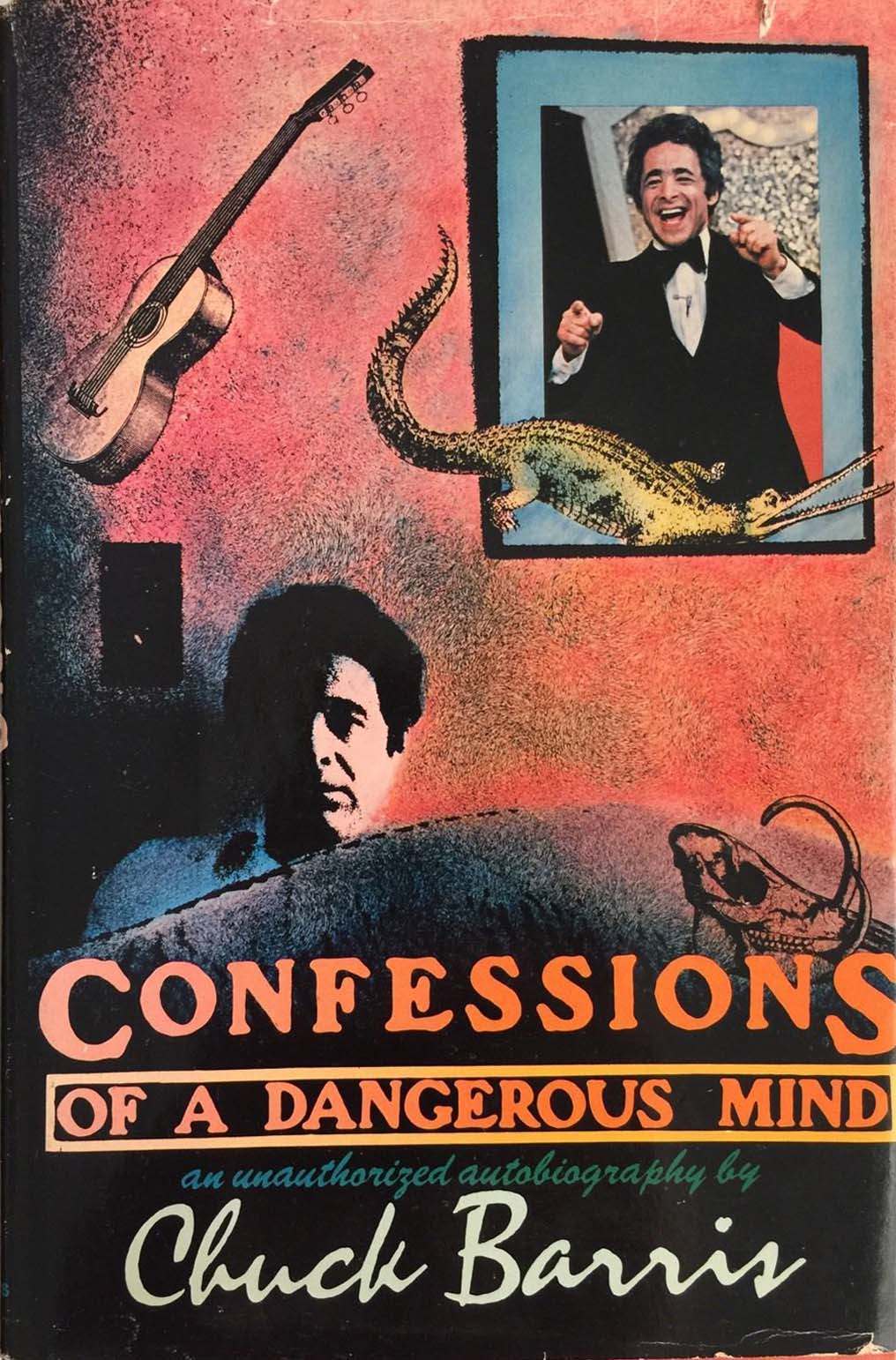 In the book, Barris claims to have been a CIA assassin, responsible for killing over 30 people.  Later, it would be adapted to film starring George Clooney and Sam Rockwell (as Barris).  A strange end to a very interesting career.  I'm not quite sure what to make of it; however, I can say, without reservation, that Chuck Barris' Gong Show brought a lot of joy to my childhood.  Maybe it was lowbrow, maybe it contributed to my inarguably bad taste, but it was a helluva good time…. what more do you want from a game show?