Smoking was a big hobby in the 20th Century. And with the advent of cigarette or rolling papers formed into handy booklets you could roll your own.
Ben Marks supplies a potted history of the rolling paper (via Boing Boing):
After tobacco was introduced to Spain from the New World in the 1500s, a tobacco trade developed in Europe in the 1600s. The aristocrats smoked Tommy Chong-size cigars, rolled in palm and tobacco leaves. When they were done smoking these enormous stogies, they would toss the butts on the ground, where peasants would pick them up, take them apart, and reroll what was left in small scraps of newspaper.

"There was probably green smoke and sparks coming off of them," Kesselman says of these early rolling papers. [Josh Kesselman is the founder of RAW Rolling Papers]. "It wouldn't have been like they were smoking a new New York Times. They were smoking paper that had lead and cadmium and God only knows what in that ink, which would have been running all over their hands."

By the time the custom of smoking made its way to Alcoy, Kesselman says, the papermakers there recognized the need for a special paper made just for smoking tobacco, so they produced a clean-burning, white, rolling paper, which they advertised by promoting its hygienic properties.
Modiano was big name in paper.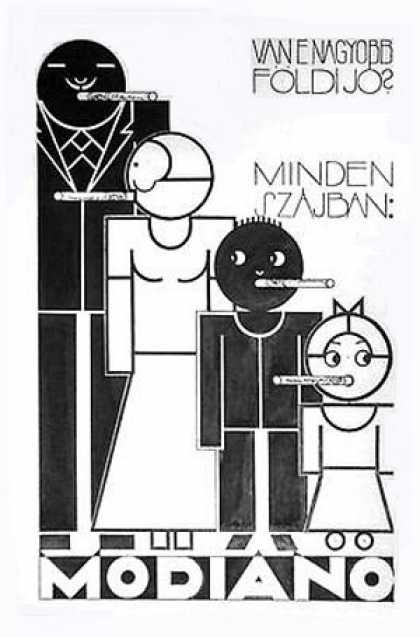 Modiano posters printed in Hungary in 1932-1933 can tell a lot if someone cares to ask – or to research. Often erroneously attributed as "Italian", the posters promoted an Italian brand but were commissioned from Hungarian artists – and for Hungarian market.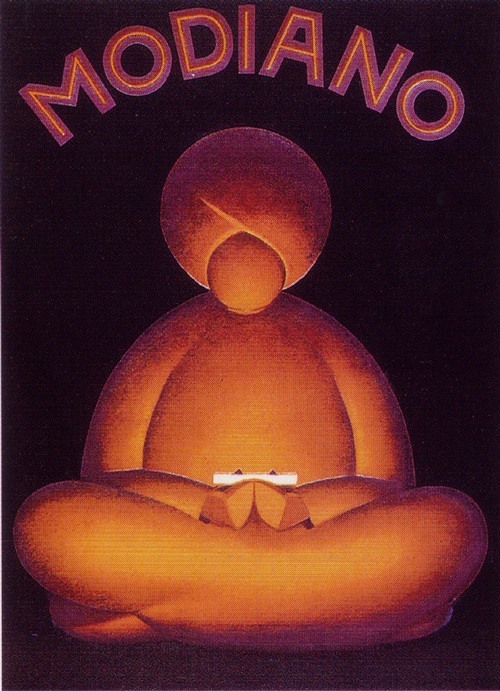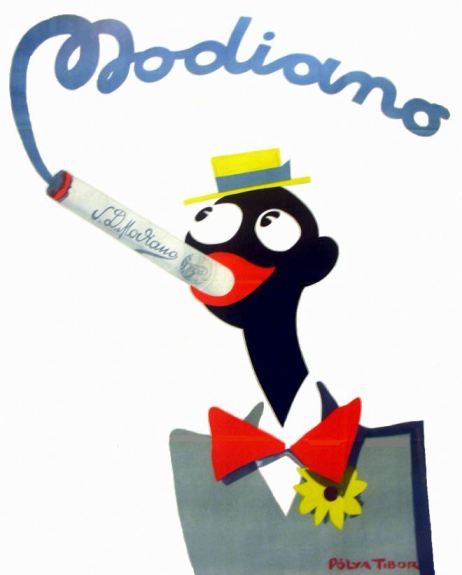 In the 1960s, Alton Kelley was a big cheese in the Haight-Ashbury hippie community.
With his collaborator Stanley Mouse (né Miller), Kelley captured the mood of the era in psychedelic playbills, posters and album covers, some of which, such as the "skull and roses" poster created for the Grateful Dead, became signature images for the bands they promoted.
Kelley and Stanley Mouse scoured the public libraries of San Francisco for inspiration.
They had their first big hit with a 1966 poster advertising a concert with Big Brother and the Holding Company and the Quicksilver Messenger Service. It was based on the logo of the Zig-Zag cigarette rolling-paper company and it brought on an attack of nerves when, terrified that any passing policeman would assume the worst from an illustration showing somone apparently smoking a joint, the two artists "took what little pot we had and flushed it down the toilet".
Marijuana was in the air. The tokers wanted paper that was longer and wider. These papers are from Steve Elliott's collection of 1970s rolling papers.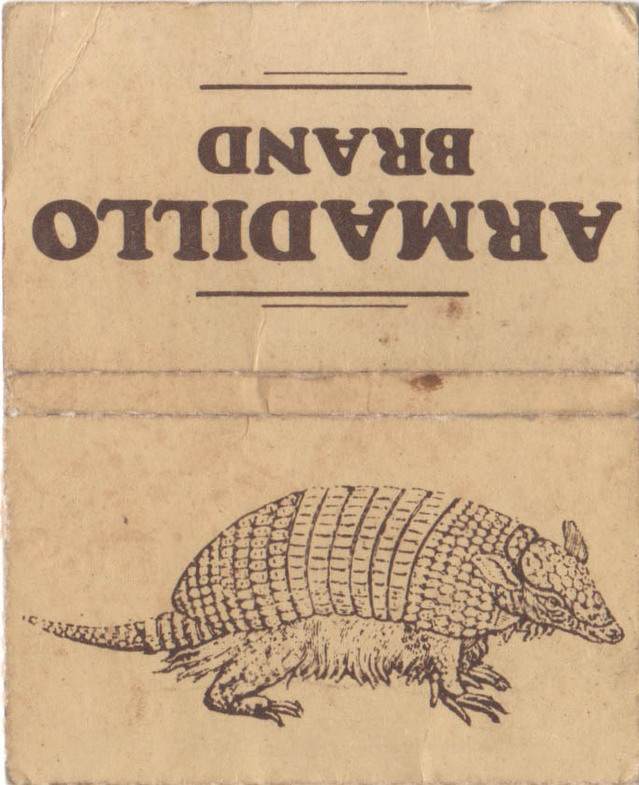 In 1977, Rolling Stone wrote from the 13th National Fashion and Boutique Show:
On the third floor, just a few aisles from the escalators, the Adam's Apple Distributing Company of Chicago has spent $5,000 to camp in booths 3210, 3212 and 3214. The booths are decorated in the bright blues, reds and yellows of the Societé Job, the giant French manufacturer of cigarette filters whose rolling papers are exclusively distributed in the U.S. by Adam's Apple. The salespeople from the 50-strong staff that works for 28-year-old Don Levin are all young, but the smiling visage of beret-wearing Jean Bardou, the "Man from Job" (played by Jake Levin, Don's father) who invented the rolling-paper-booklet machine in 1835, provides an air of maturity as it peers down from posters and packaging.

Adam's Apple's $10 million volume makes it the biggest pure paraphernalia business in an industry that grosses anywhere from $150 million to $250 million a year by selling, among other things, more than 160 million booklets of rolling paper annually. Its 52-page, four-color catalog is shimmeringly modern but, looking at it, something suggests the song "There Is Nothing like a Dame," from the Fifties show South Pacific. This time around, though, the words are a little different:

It's got papers, it's got bongs/ It's got chillums, it's got masks/ It's got pipes of acrylic, and wood and glass and brass/ It's got spoons, stashes and snorters, and testing kits for coke/ What ain't it got? It ain't got dope!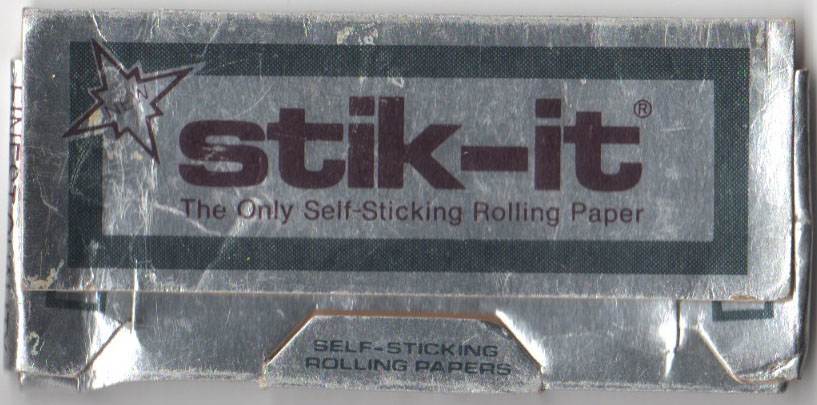 Weed pipes were popular. But there was a gap in the market for papers:
As the Age of Aquarius bloomed, the paper-chasers saw a market for specially made rolling papers. After being rebuffed by U.S. manufacturers like Kimberly-Clark and Olin-Illinois, who frowned on producing small orders for a bunch of seeming hippies, they scored with more willing manufacturers in Europe.

In Europe, the paper-chasers learned about bursting, tensile and tear strengths, paper porosity, carbonate and pulp contents. They learned that "rice paper" was only a fond memory and that rolling paper was usually made of wood pulp, which was cheap, or flax fiber, which burned better. Their rejection in America turned out to be a disguised blessing: paper designed for use with tobacco burns all too rapidly for less mainstream needs.

The paper-chasers took their street smarts to Europe, and came up with wider papers for pot smokers tired of sticking two papers together. They commissioned bizarre FM commercials, exotic packaging, Frisbee and hang-gliding promotional campaigns. Eventually they forced the older U.S. companies to follow their lead: over the past two years, Zig-Zag, the rolling paper on which untold numbers of hand-rollers were weaned, has introduced medium- and double-wide papers into the United States to meet the inroads of E-Z Wider. "Our philosophy has been not to advertise Zig-Zag," said Barry Nova, director of communications for U.S. Tobacco, the $148 million-a-year conglomerate that distributes $4.5 million worth of Zig-Zag a year on this side of the Atlantic. "But," he said coyly, "the roll-your-own market is growing," and added that the company may actively promote the paper in months to come.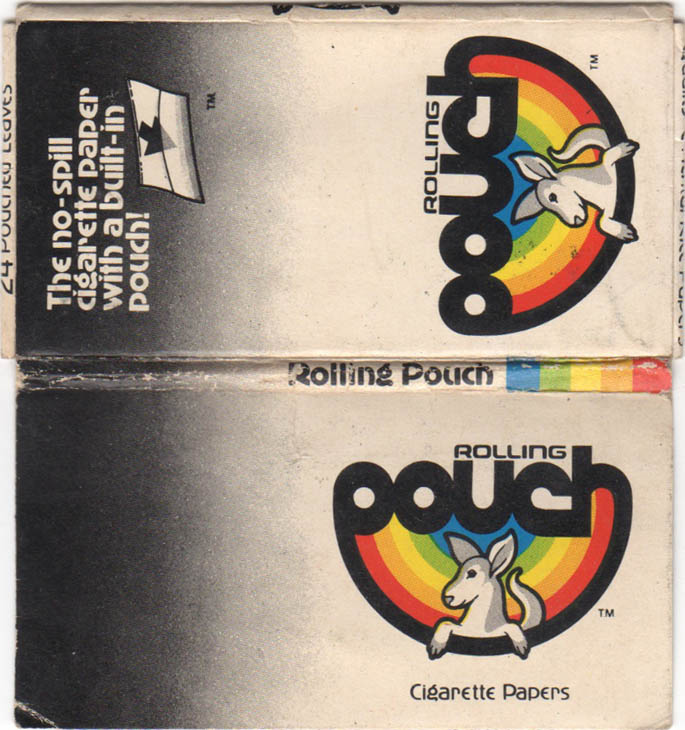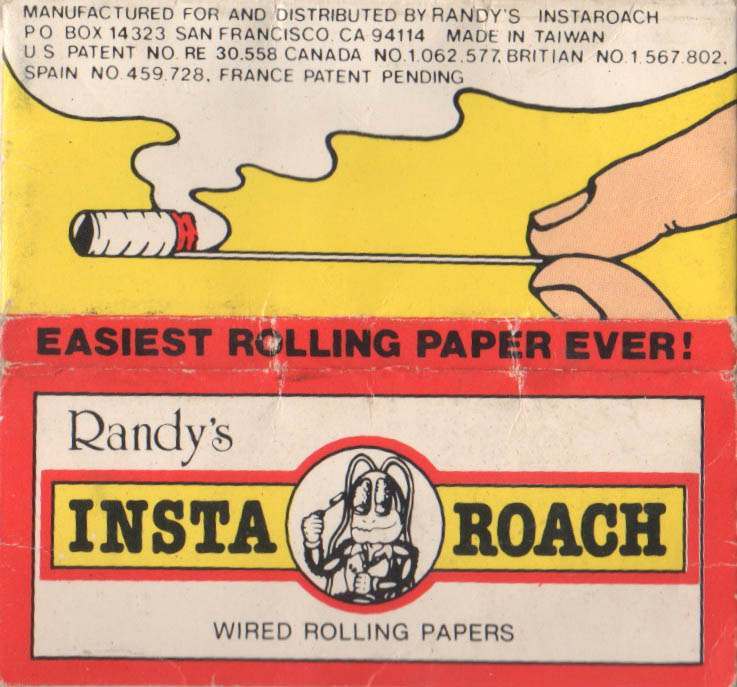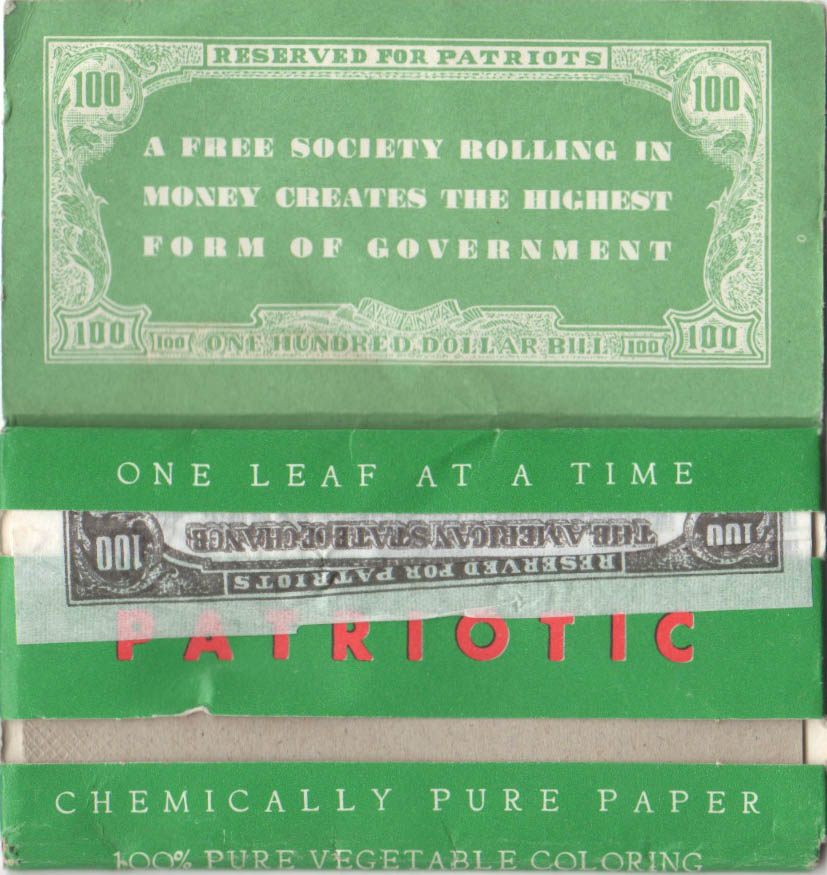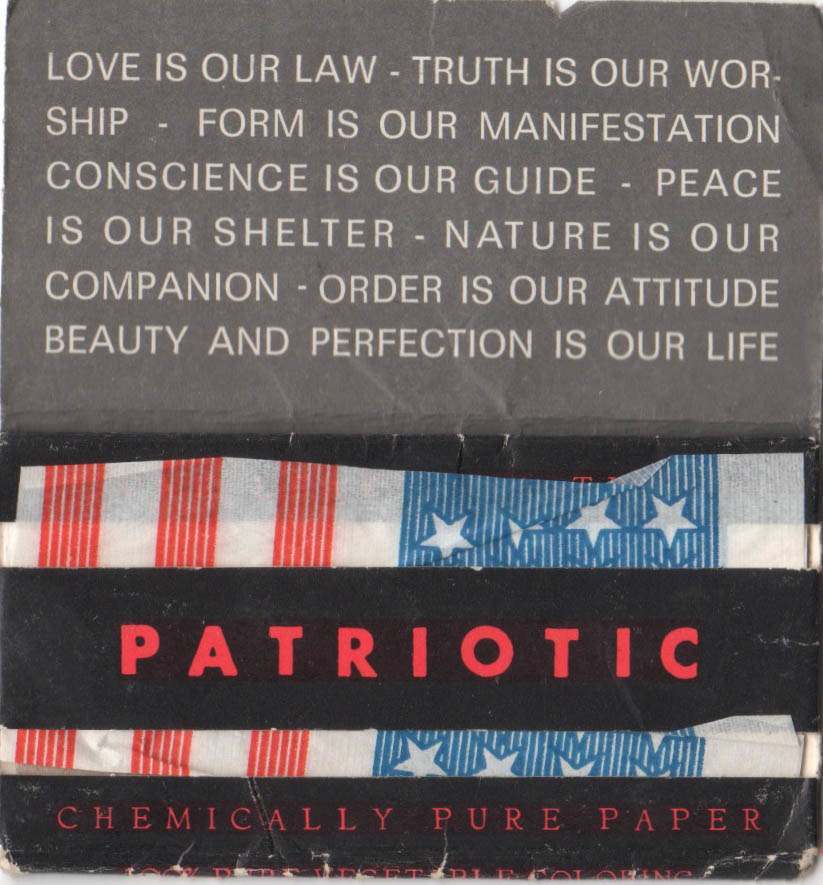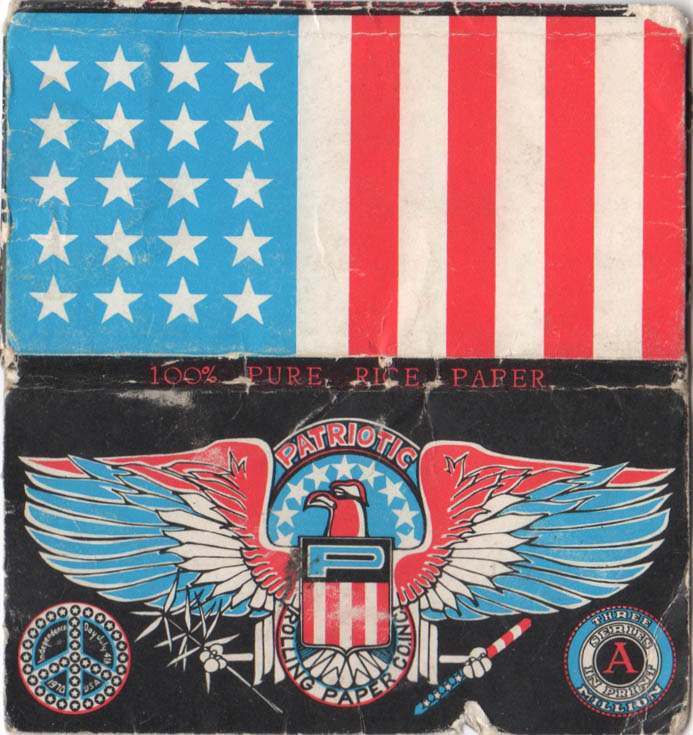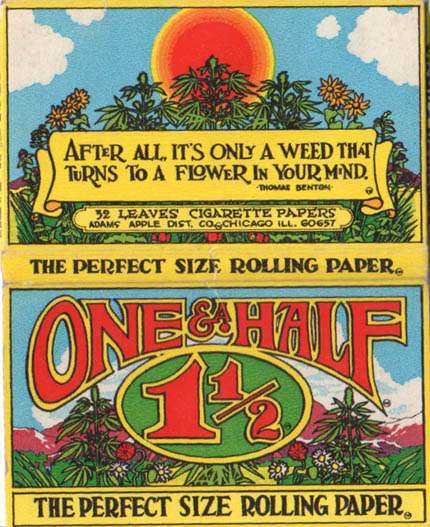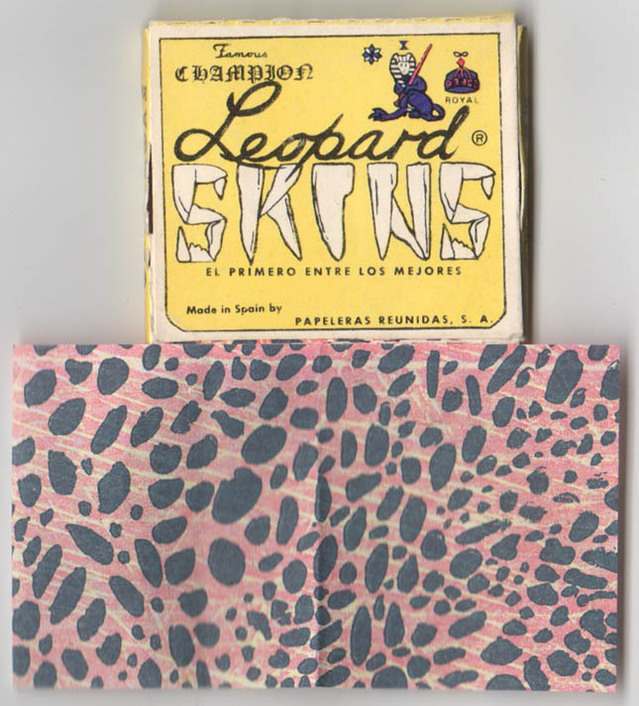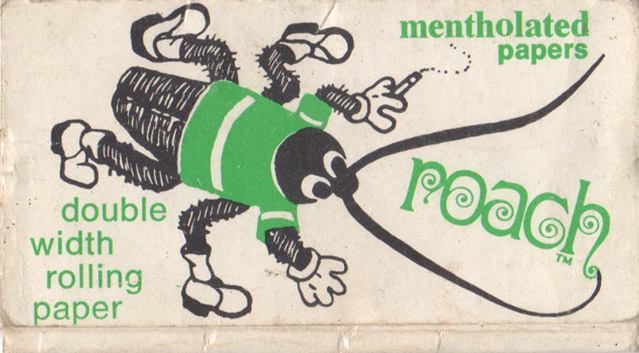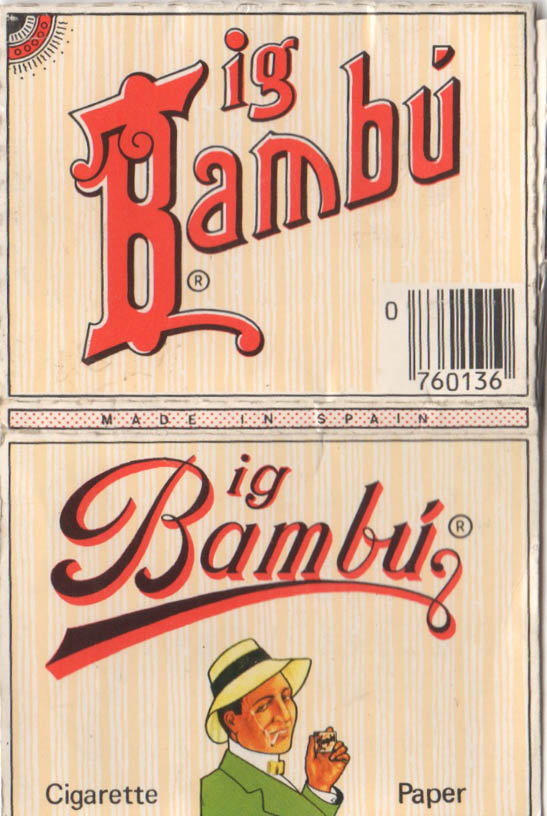 Rolling papers made for good memorabilia.
Wheras in the 1970s, rolling apper were sold for patiots and stoners, in the 1980s, they were marketed at adolescents who wanted to pull.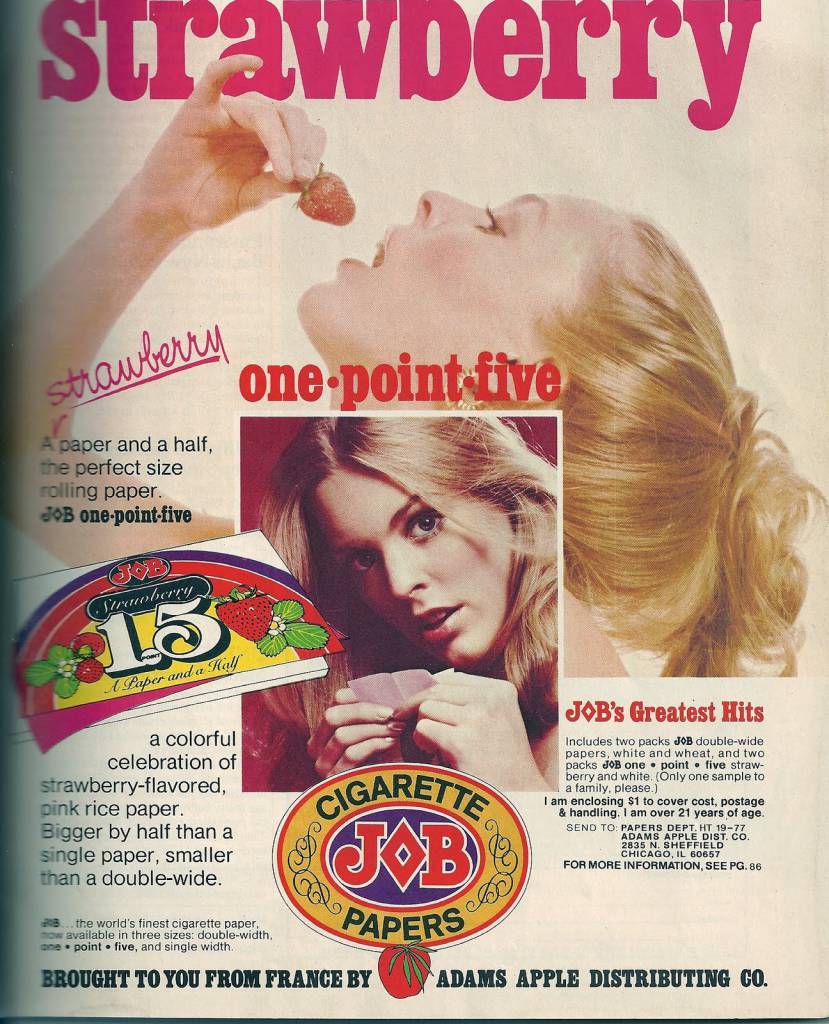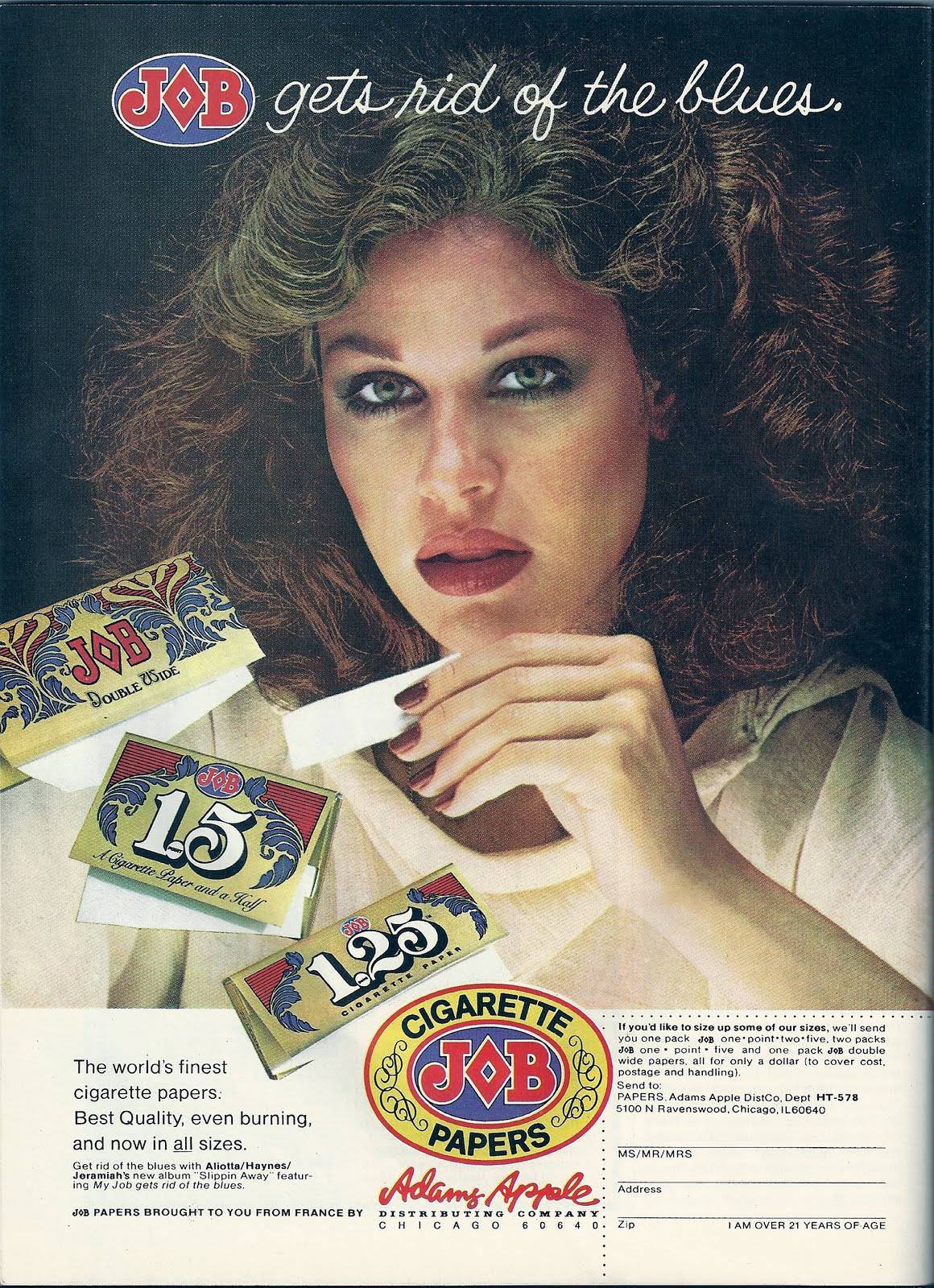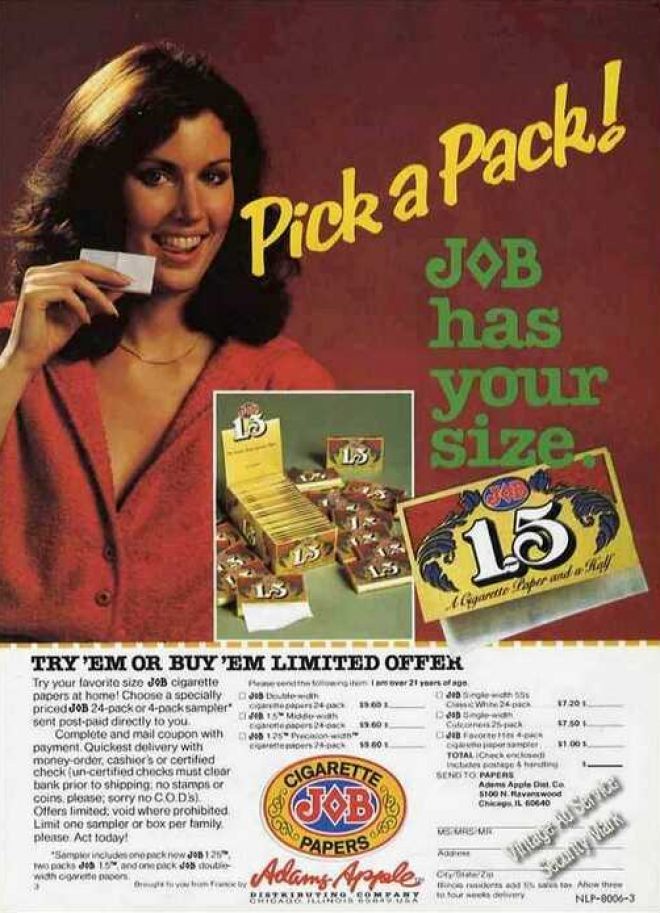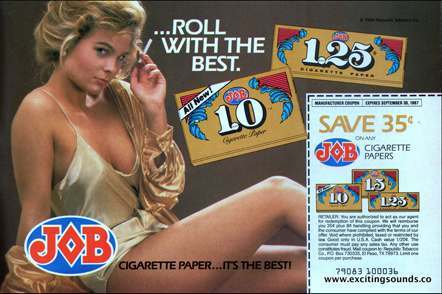 All very weird. And then weirder yet: smoke with your kids: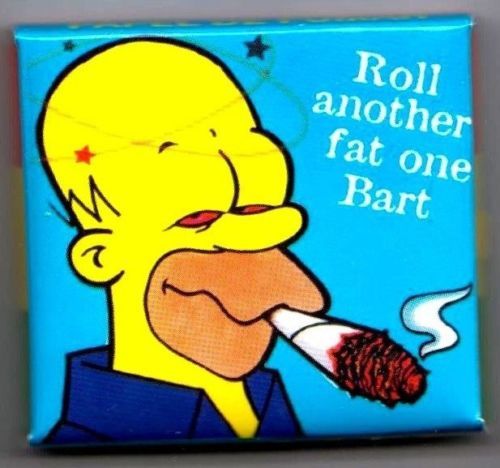 And those yellowy kids have gone black face: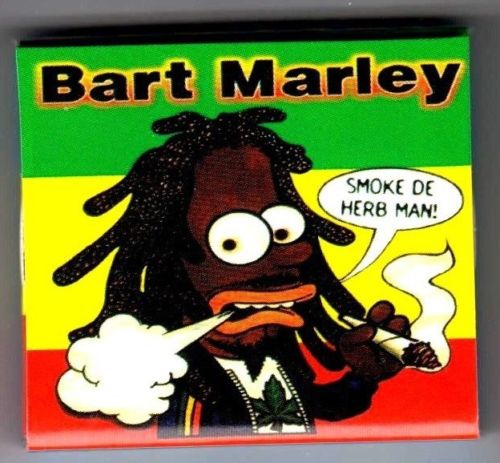 Of course, for all the tokers who just want a smoke there is always someone for whom the roll up is a prop, a means to show the world what an utter bellend they are.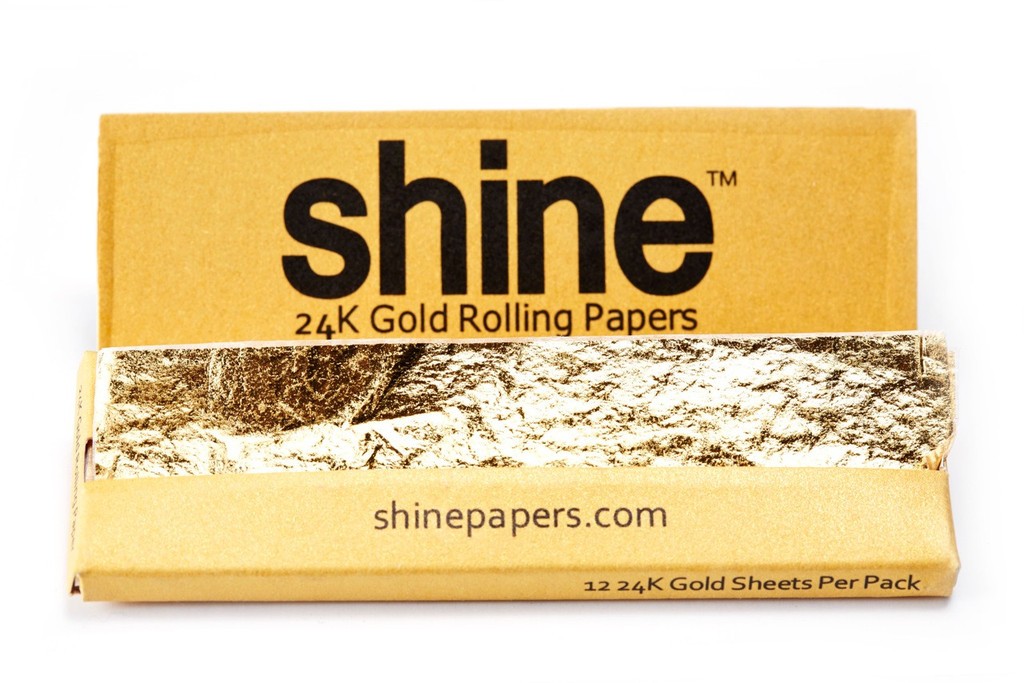 But for the true stoner who can't be bothered to roll a joint, there is the pre-rolled cone: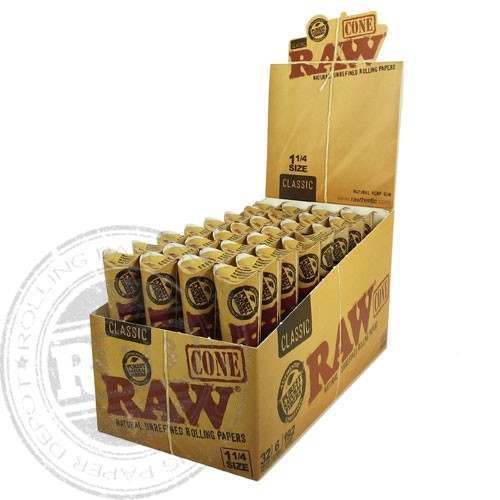 Next stop: the spliff that smokes itself.
Spotters: TokeofTheTown, Peter Sorbi, CigPapers, Charlie Numbers,