FLASHBACK uncovers a few great photos of Keith Chegwin and Maggie Philbin, who were, once upon a time, stars of BBC tea-time and morning telly.
 4/9/1982 WHEN CHILDRENS TV SHOW, SWAP SHOP PRESENTERS, KEITH CHEGWIN, WED MAGGIE PHILBIN, AT THE PARISH CHURCH IN THE VILLAGE OF LITTLE STRETTON, NEAR OADBY, LEICSTERSHIRE, * THE WHOLE VILLAGE TURNED OUT TO WISH THEM WELL. THE SEVEN-YEAR-OLD BRIDAL ATTENDANT IS THE BRIDE'S SISTER NICKY.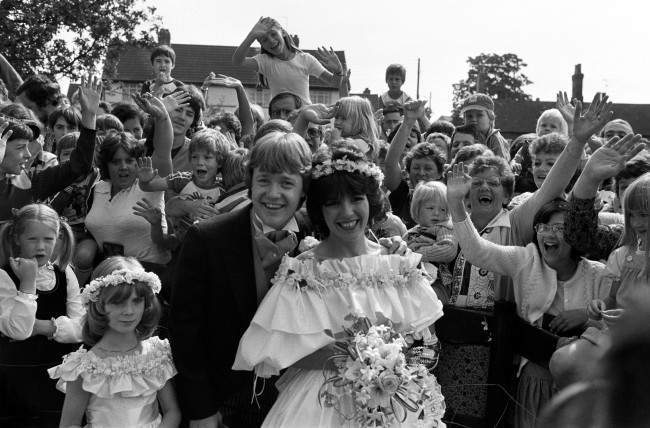 10/6/1982 TV PARTNERS MAGGIE PHILBIN AND KEITH CHEGWIN, WHO PRESENT BBC'S SWAP SHOP, IN HAPPY MOOD IN MANCHESTER AFTER ANNOUNCING THEIR ENGAGEMENT.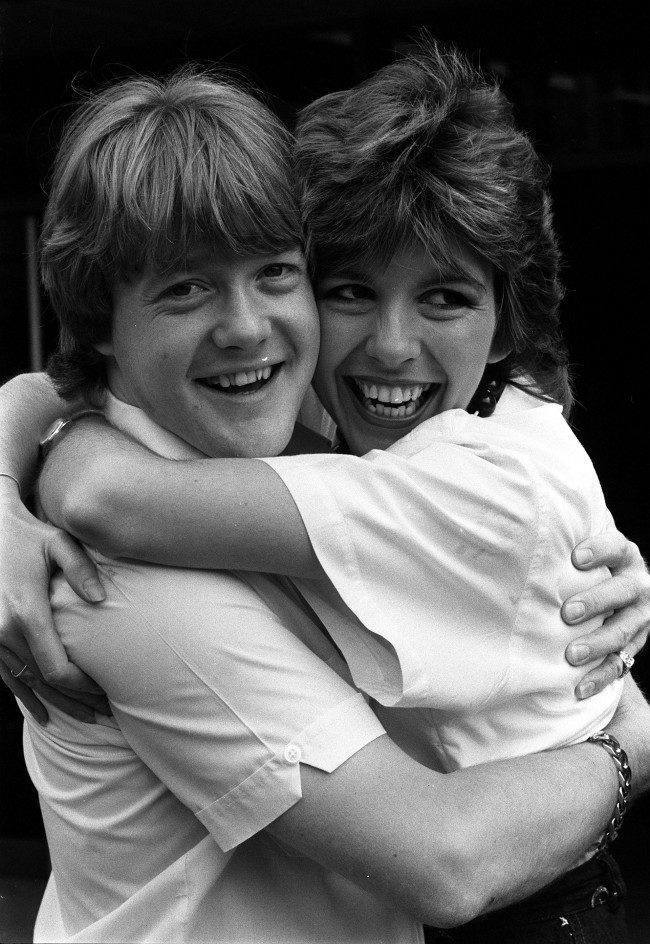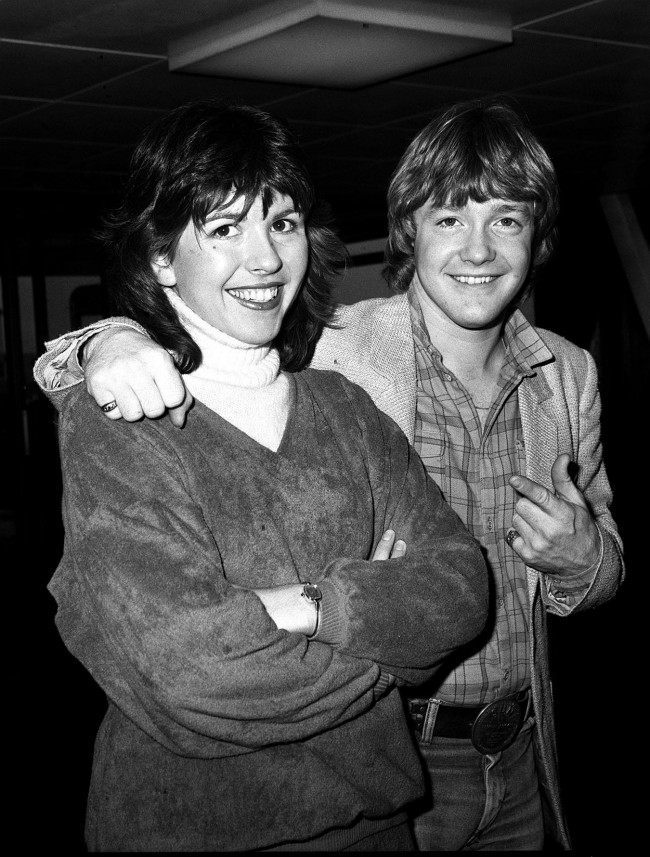 30/9/81 "BROWN SAUCE" IN LONDON TO PROMOTE THEIR FIRST PUBLIC APPEARANCE AND CELEBRATE THE RELEASE OF THEIR FIRST RECORD WRITTEN BY NOEL EDMONDS. FROM LEFT TO RIGHT: MAGGIE PHILBIN, JOHN CRAVEN, KEITH CHEGWIN AND NOEL EDMONDS.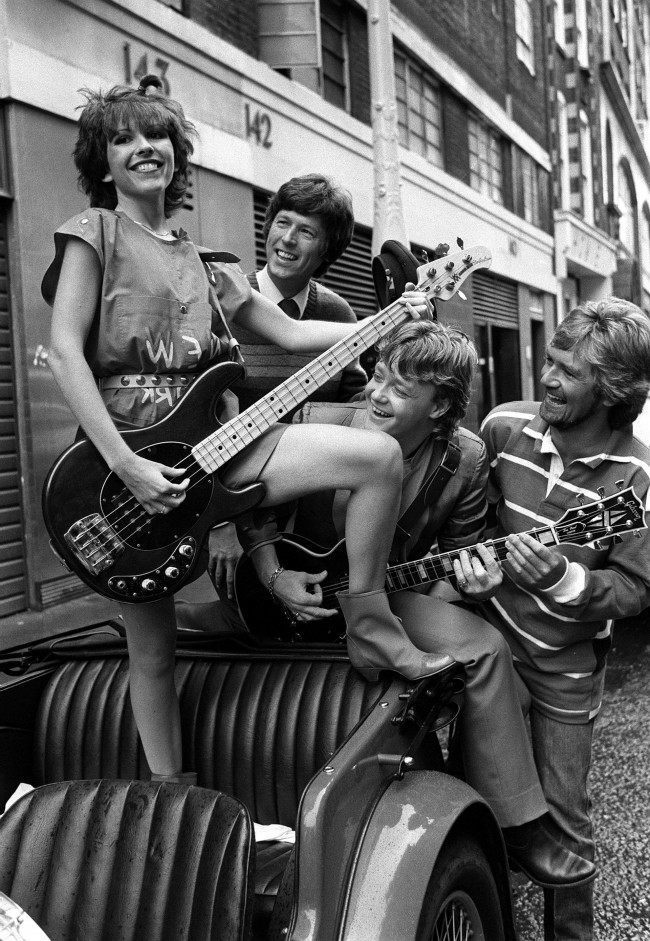 The trio had been presenting the Saturday morning programme Multi-Coloured Swap Shop together since 1978. In late 1981 they decided to release a single as a novelty one-off. The song "I Wanna Be a Winner" was written by B. A. Robertson and became a surprise hit, reaching #15 in the UK Singles Chart in January 1982
Oh, go on then:
KEITH CHEGWIN AND MAGGIE PHILBIN WITH THEIR NEWBORN DAUGHTER ROSE ELIZABETH. Date: 03/05/1988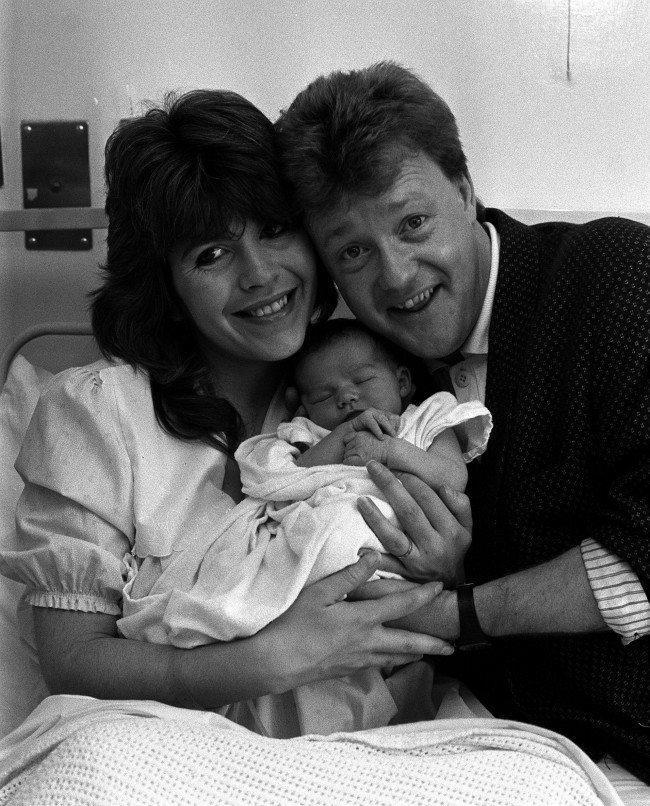 The couple divorced in 1993.