PHOTOS from May 2: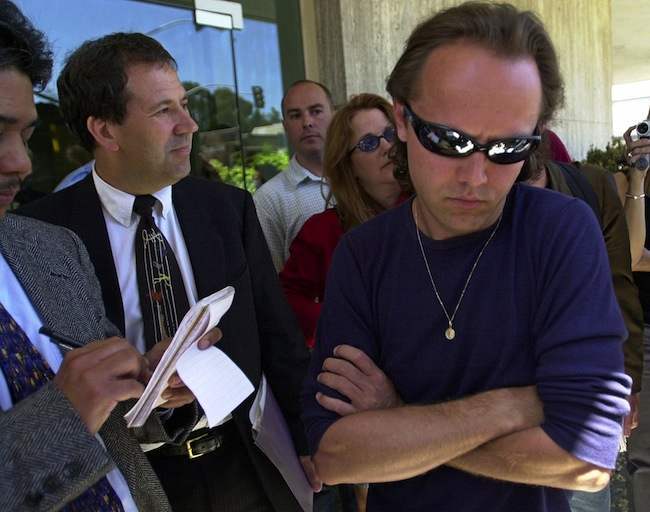 Lars Ulrich, drummer in the band Metallica, looks down as he speaks to the media outside of the offices of Napster Inc. in San Mateo, Calif., Wednesday, May 3, 2000. In the latest battle over trading music online, the heavy-metal group Metallica has gathered the names of more than 317,000 Internet users it says are illegally sharing their songs over the Internet through the online company Napster. Lars Ulrich and attorney Howard King hand-delivered to Napster Inc.'s headquarters on Wednesday some 60,000 pages of names of people the band says have been trading its songs online. (AP Photo/Ben Margot)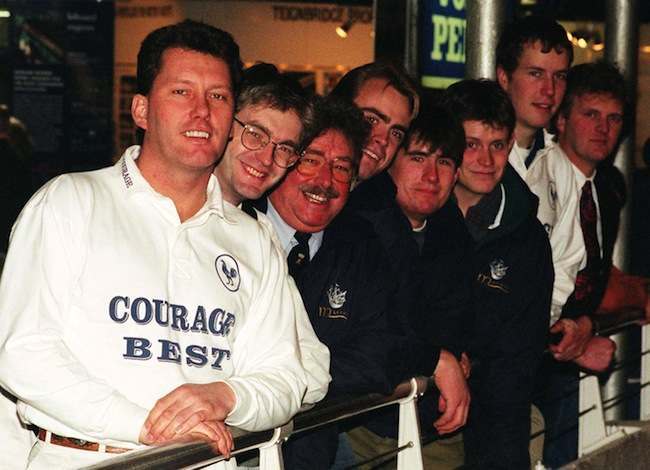 The crew of "Matthew" which will re-create the original seven week journey by John Cabot, which left Bristol on May 2nd 1497, and made the first true landing by a european on the mainland of north America. Pictured at the 997 in London today they are (l/r), Pick Martin from Bristol; Steve Greenwood from the BBC (who are previewing the trip); Terry Nash from Gosport; Nigel Church from Melbourne; James Roy from Lymnington; Paul Venton from Bristol; Peter Zimojic from Toronto and the skipper David Alan-Williams. Photo by Neil Munns/PA.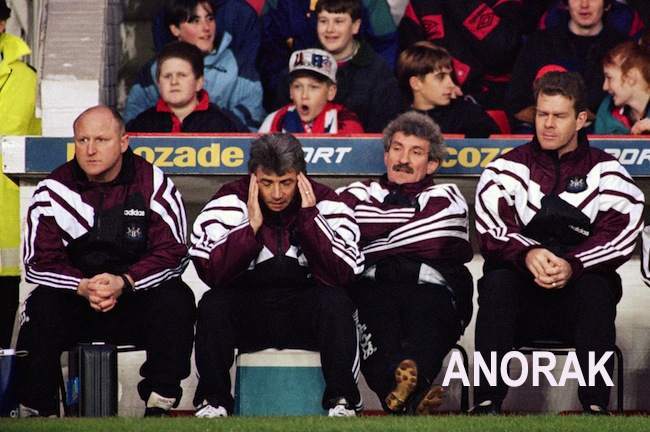 02-MAY-96 …. Nottingham Forest v Newcastle United …. Newcastle Manager Kevin Keegan and assistant Terry McDermott look dejected as their title chances disappear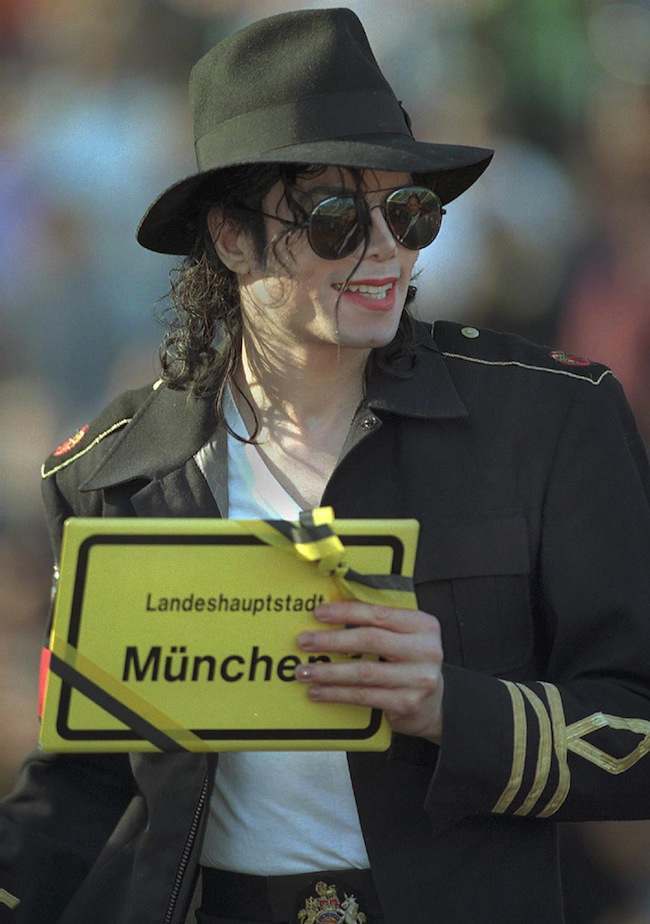 US pop megastar Michael Jackson holds a small city-limits sign of Munich her was given by the town upon his arrival at the Munich airport here 02 May. Jackson was due to attend a press conference and maybe also visit his friend, jailed promoter Marcel Avram at the Stadelheim prison.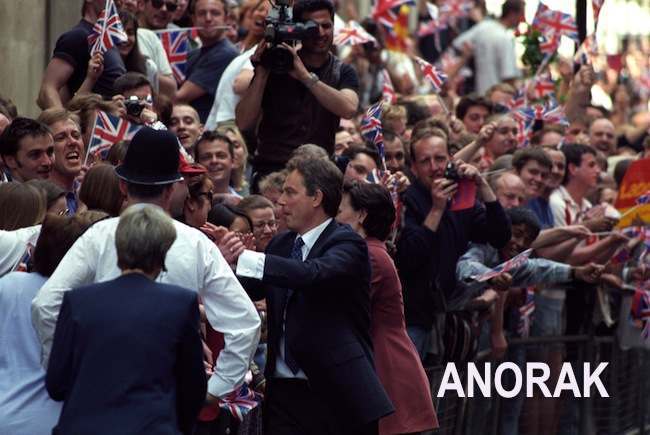 On this day in 1997 the Labour Party won a landslide victory over the Conservatives and Tony Blair became prime Minister. Tony Blair is greeted by hundreds of Union Jack-waving supporters as he arrives in Downing Street as Prime Minister for the first time . Labour won a landslide victory in yesterday's general election, ousting the Tories from 18 years in government.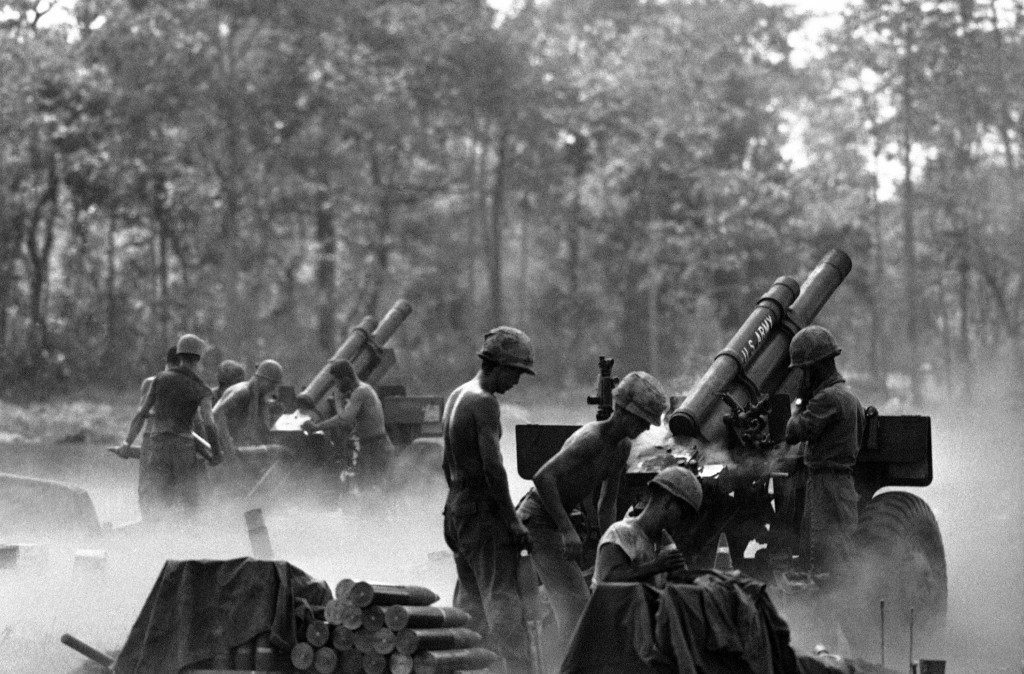 Soldiers of the 1st battalion, 2nd infantry, fire 105mm artillery pieces across the Rach Beng River at Viet Cong in Cambodia on May 2, 1966. The Americans searching for Viet Cong supplies made contact with two platoons of them on the South Viet Nam side of the River, which at this point forms the border with Cambodia. Other Viet Cong, across the River, opened fire with machine guns. Artillery fire silenced them. (AP Photo)