As the space race heated up, in 1960 rocketeer Wernher von Braun (23 March 1912 – 16 June 1977) published First Men To The Moon, a fictional book based on two astronauts of the future bound for the Moon. As the book's dedication page notes: "To Iris and Margrit [von Braun's daughters] who will live in a world in which flights to the moon will be commonplace."
A year later in April 1961, President John F. Kennedy excited America by pledging to send "a man to the moon and [return] him safely to the Earth" before the end of the 1960s.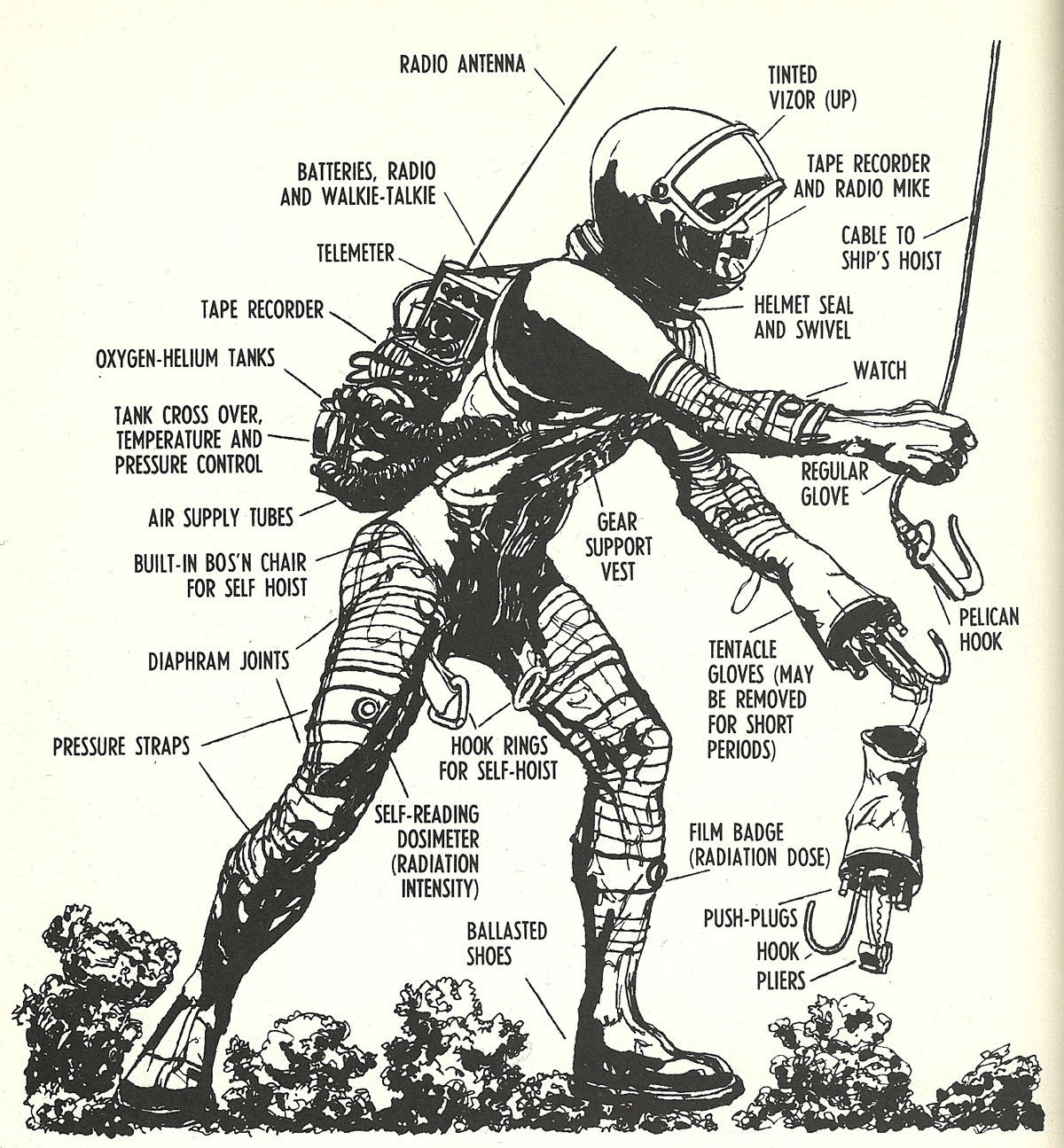 The story centres on astronauts John Mason and Larry Carter. We see the training and technical expertise necessary for a journey into space, accompanied by United States Navy veteran Fred Freeman's (1907-1988) illustrations and diagrams.
These illustrations from the book show what the fashionable spaceman of the future will be wearing and life in space.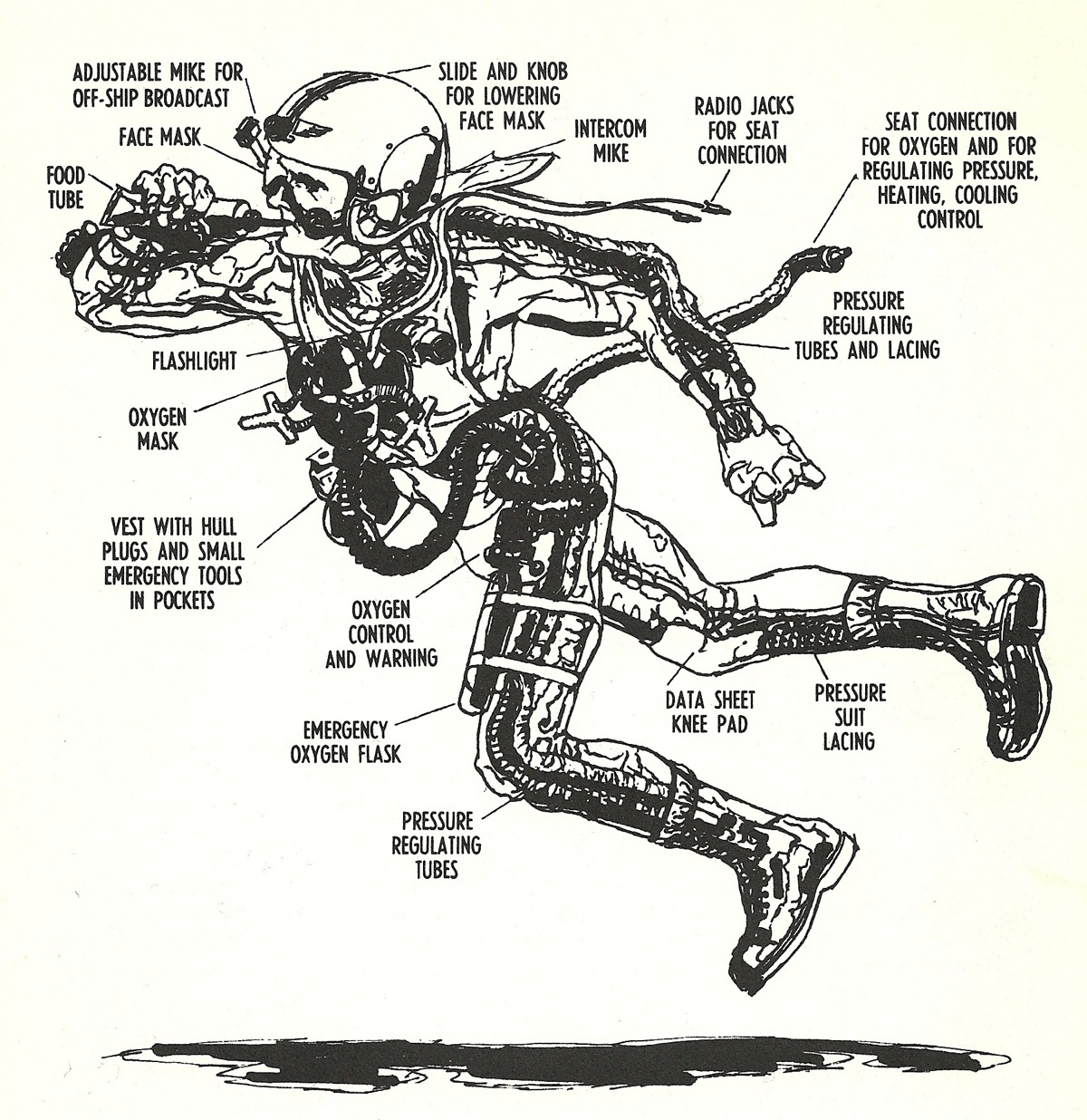 Von Braun as a controversial figure. A member of the Nazi Party and SS, as well as the leading figure in the development of rocket technology in Nazi Germany, he was relocated to the US after the war, where he became a pioneer of rocket and space technology in the United States. He worked with Walt Disney on a series of films, which popularized the idea of human space travel in the US and beyond between 1955 and 1957. In 1960, his rocket development center near Huntsville, Alabama transferred from the Army to the newly established NASA,, where he served as director of the newly formed Marshall Space Flight Center and as the chief architect of the Saturn V super heavy-lift launch vehicle that propelled the Apollo spacecraft to the Moon.