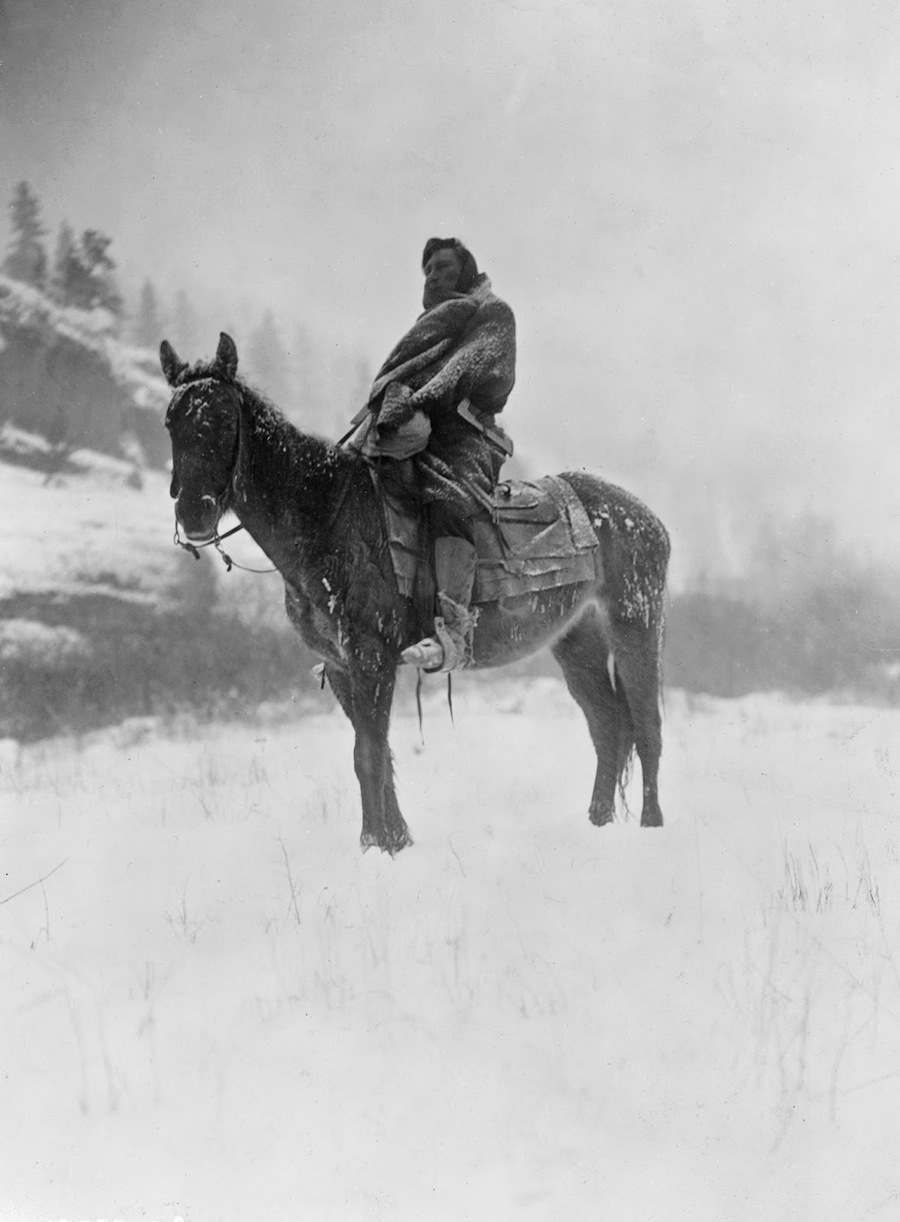 Edward Sheriff Curtis was born to a clergyman and his wife on a farm in Whitewater, Wisconsin in 1868. He had two brothers and one sisters. When the family moved to Seattle, Washington. Together with his younger brother, Asahel he set up a photography studio in the 1890s. Curtis took an interest in the life and customs of the local Native Americans. In 1901 he began traveling across America photographing many of the Native Americans he encountered. His ambition was not just to photograph but document and preserve a way of life he feared was on the verge of being eradicated.
The passing of every old man or woman means the passing of some tradition, some knowledge of sacred rites possessed by no other…consequently the information that is to be gathered, for the benefit of future generations, respecting the mode of life of one of the great races of mankind, must be collected at once or the opportunity will be lost for all time.
In 1906, banker J. P. Morgan financed Curtis to produce a book on The North American Indian. Of the 500 commissioned only 222 copies were eventually printed.
Over a period of almost 30 years, Curtis produced over 40,000 photographs of over 80 tribes. He also recorded 10,000 wax cylinder recordings of Native American language and music. He compiled biographical sketches of different tribal leaders, detailed customs, clothes, food, rituals, and tribal folklore. Many of these documents are the only recorded history–though a strong oral tradition remains.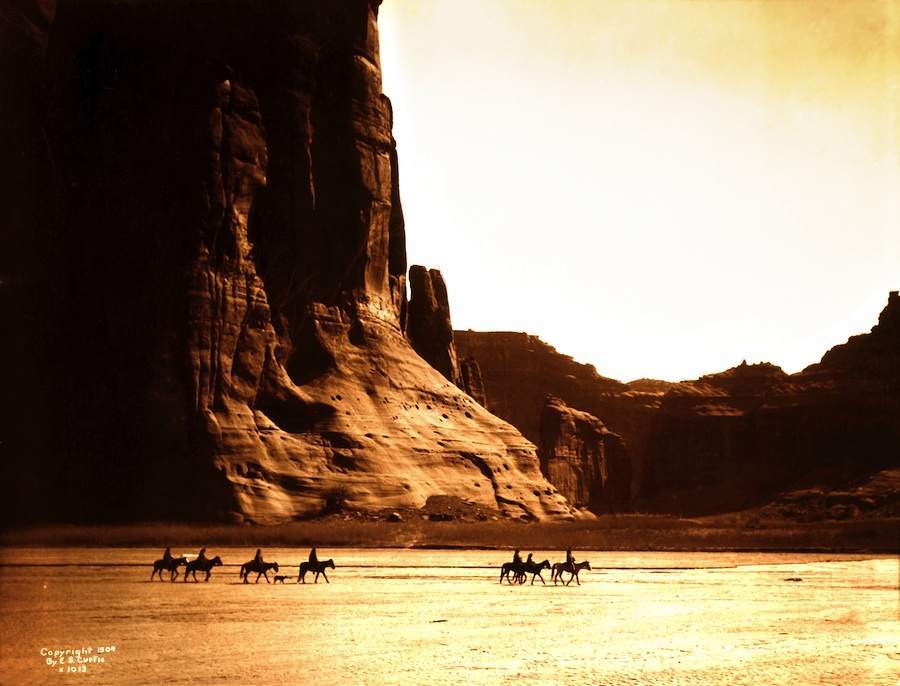 Canyon de Chelly Navajo (1904).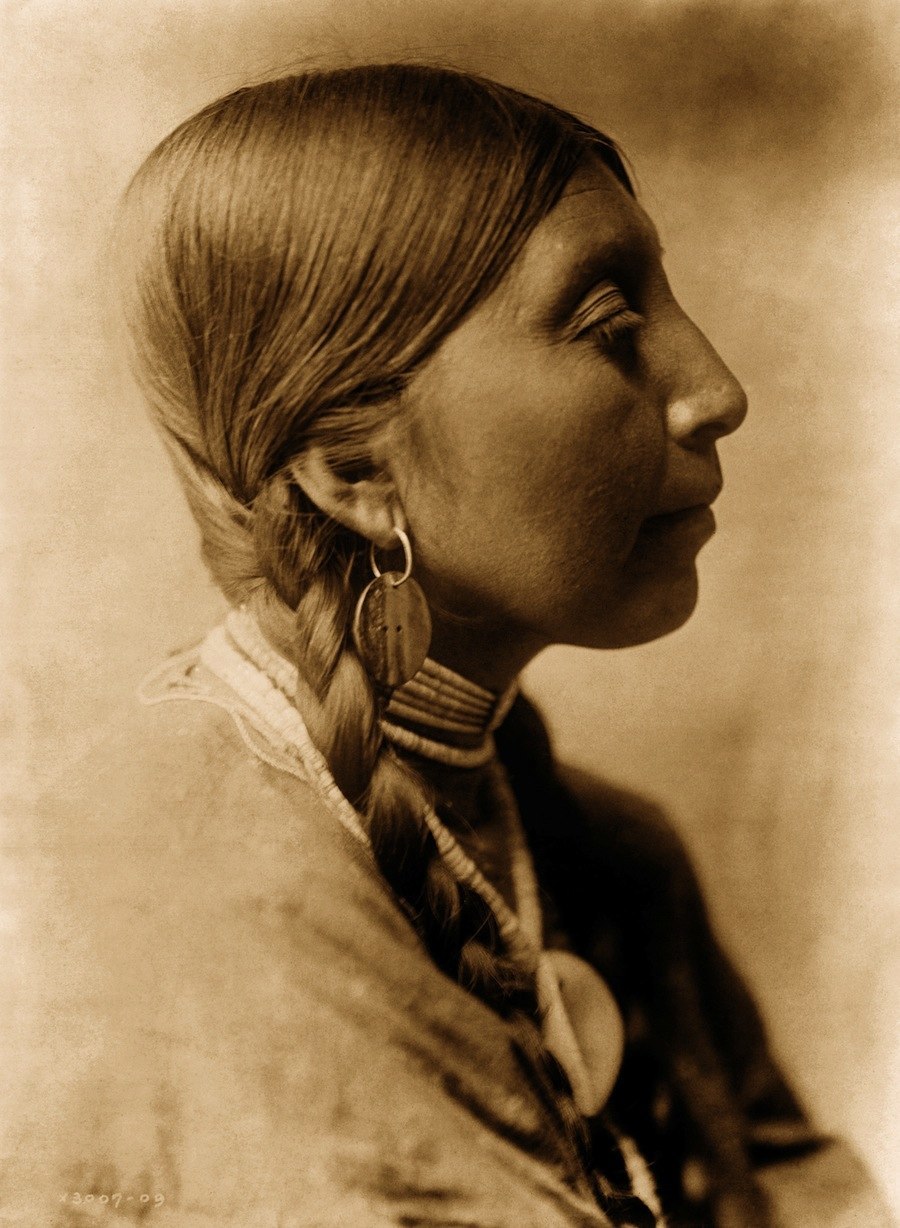 Young Wishham woman (circa 1910).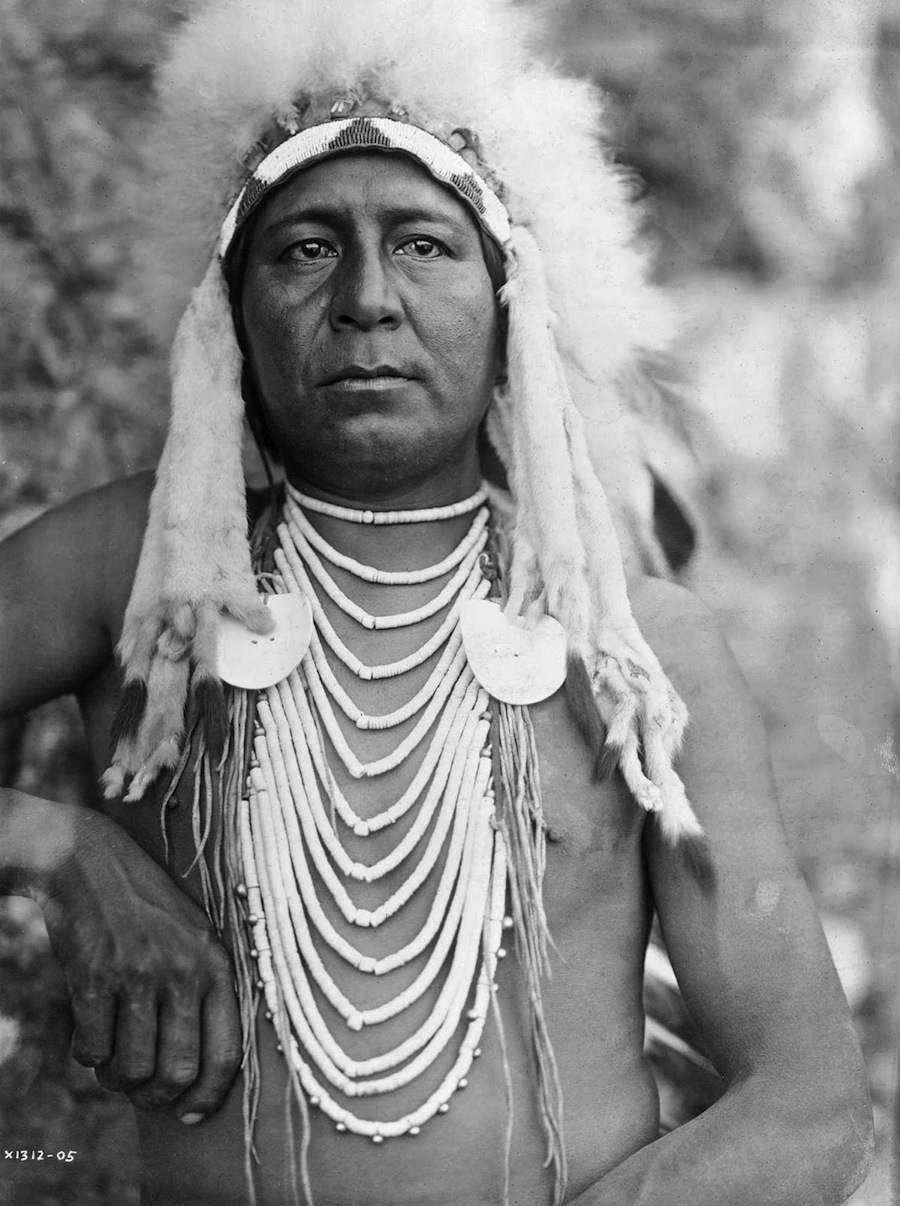 Upshaw an Apsaroke man in full headdress.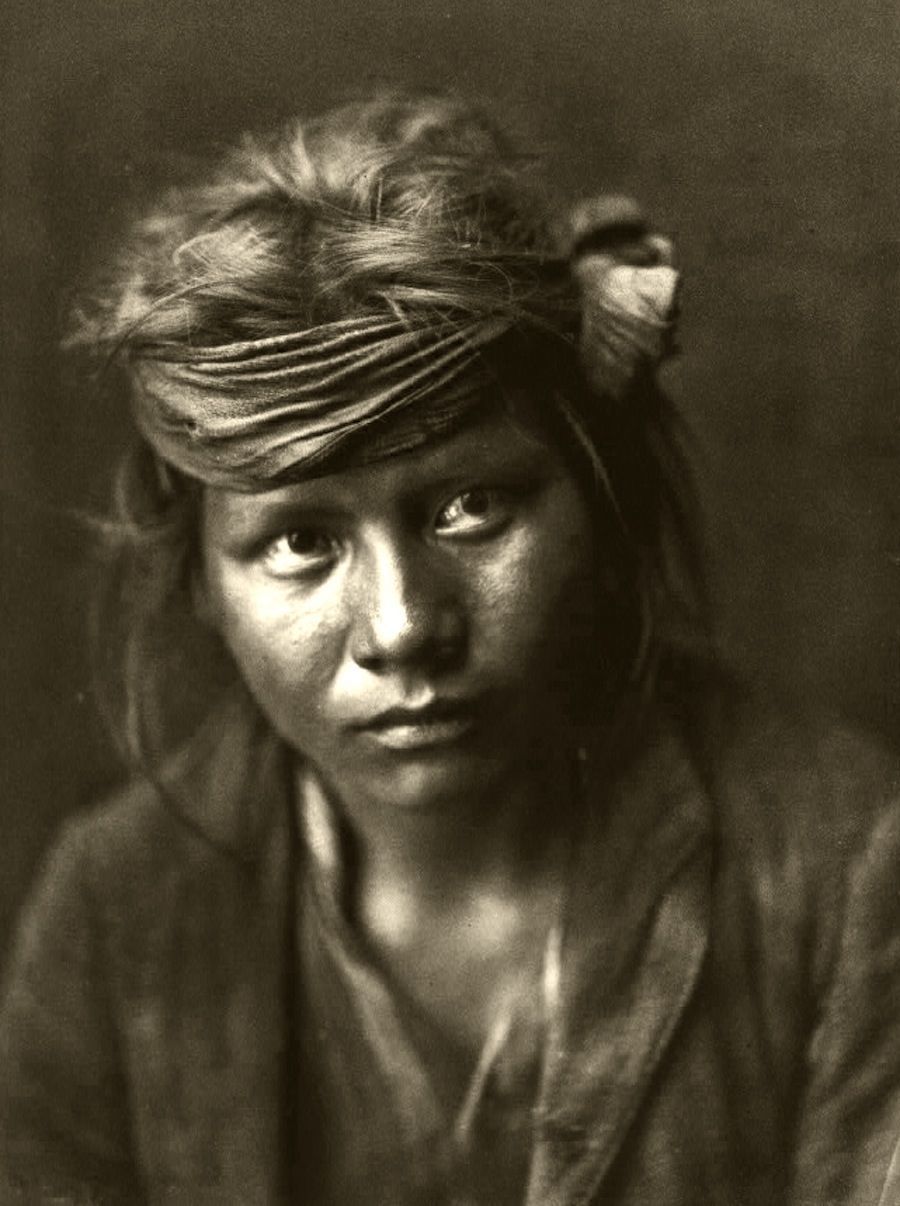 Via National Library of Congress.