How do you translate to text the sound of someone being scared to death? It's not an easy task, but vintage comic book writers did a bang-up job delivering a wonderfully diverse set of screams and howls of horror with every issue.  Let's have a look at some great examples….
(1) EEEYAAAA!
The first is the variation of  EEEYAAAAA!  A combination of repeating E's, ending with repeating A's, with some other consonants stuck here and there.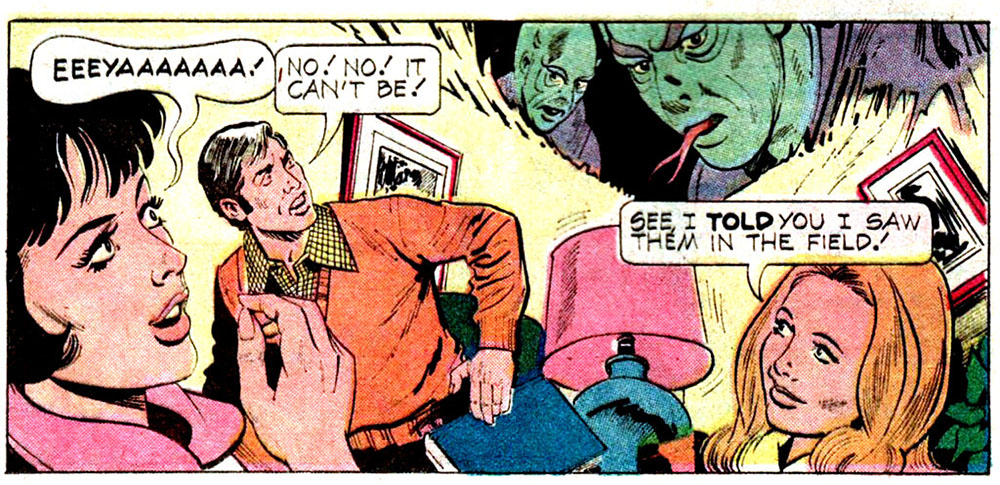 EEEEYAAAARRRRRRGH!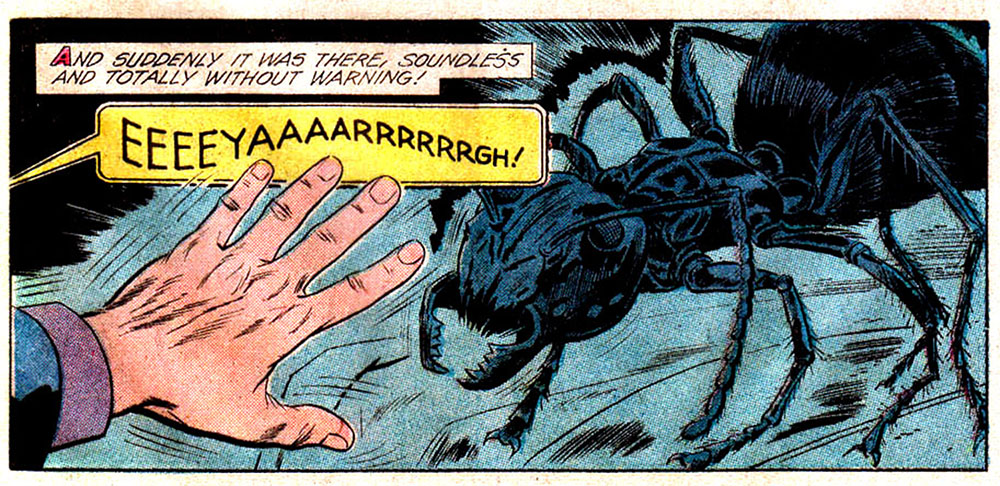 EEEEYAAARRGH!/ EEE-AH-H-H-H-H-H!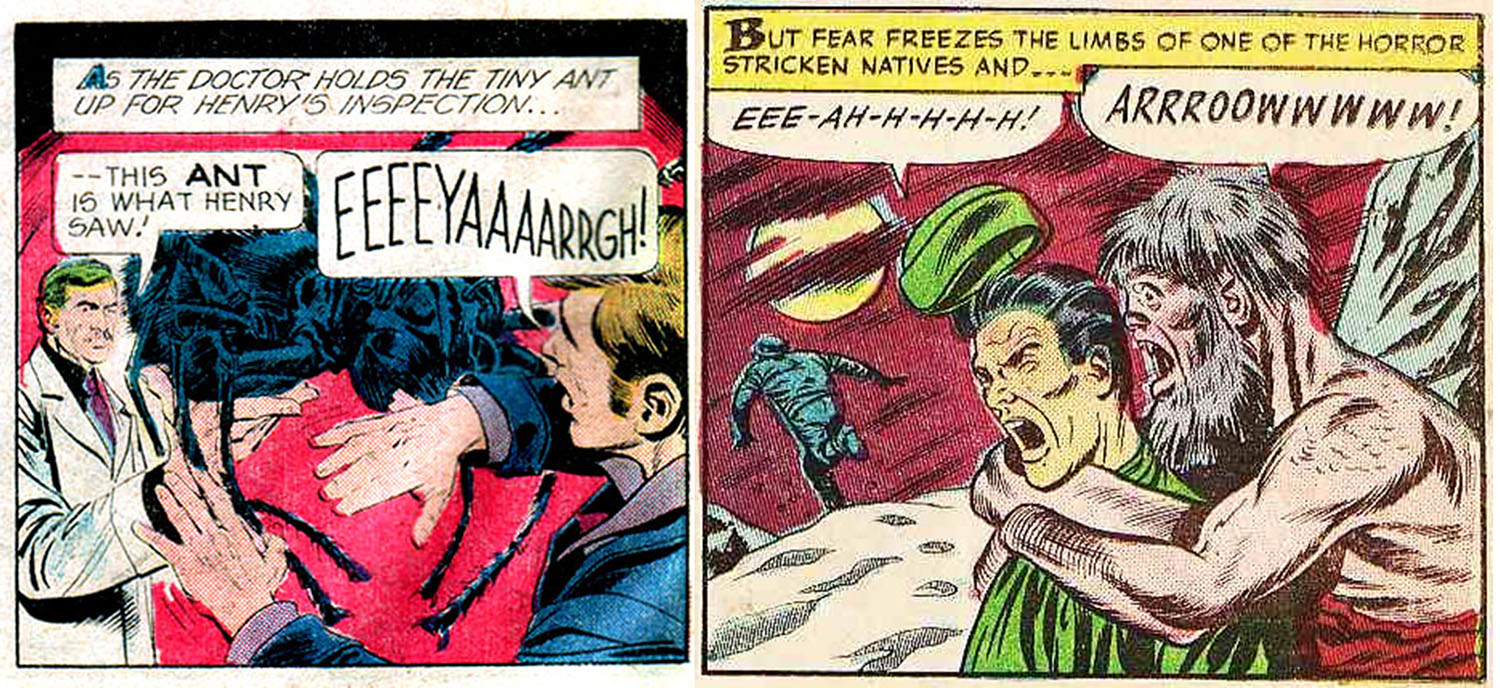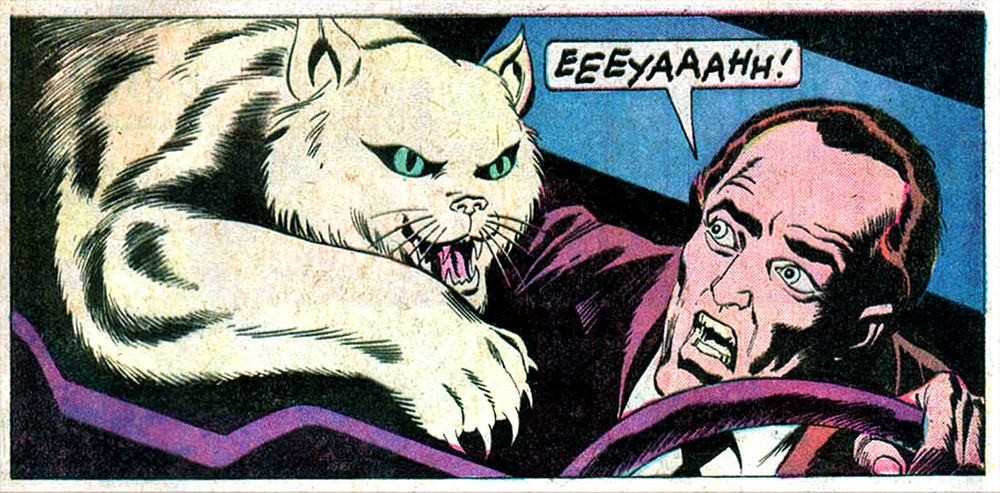 EEEYAHHH!/ EEEYYYAAAHHH!!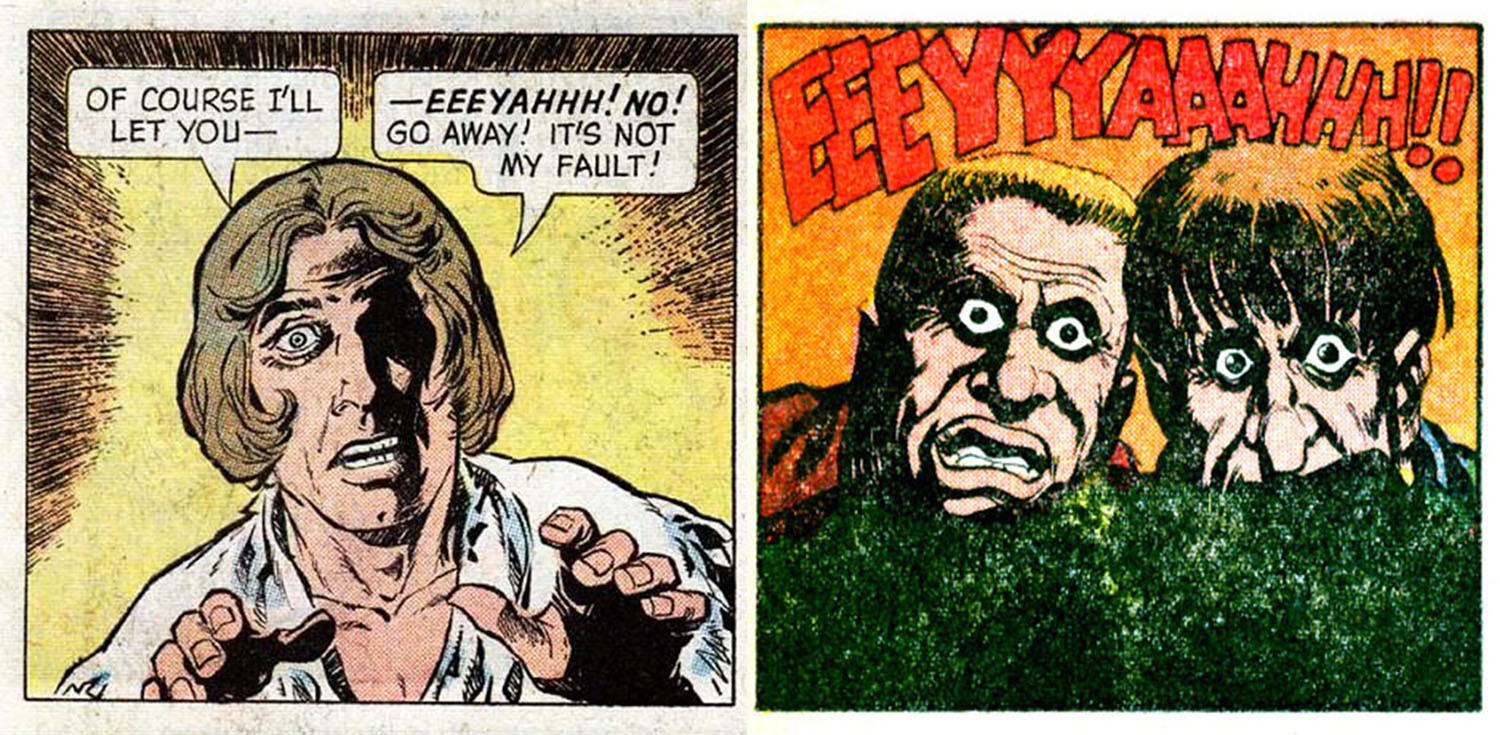 For similarly creative sounds, see Sound Effects In Archie Comic Books
EEEYYAAAAAA!/ EEE-YAAAHH!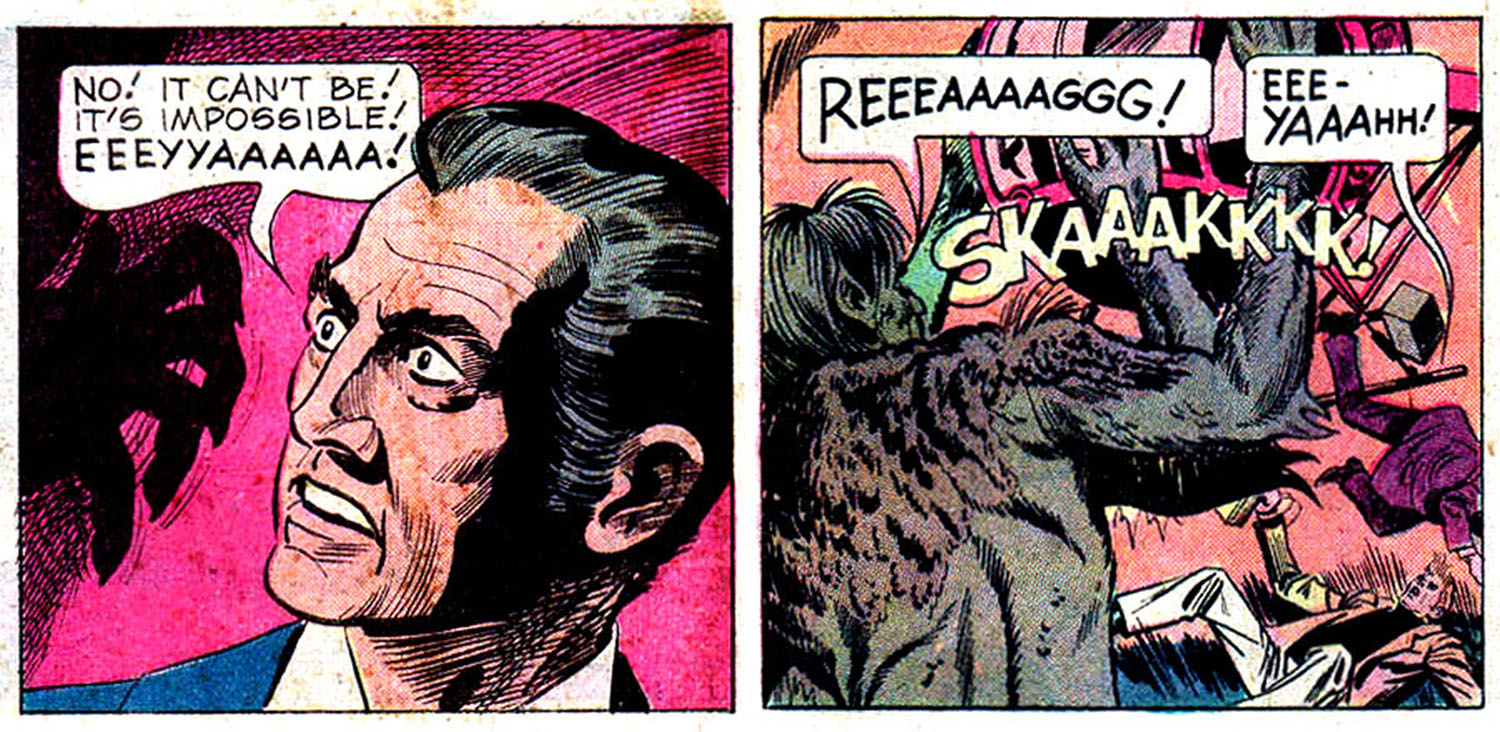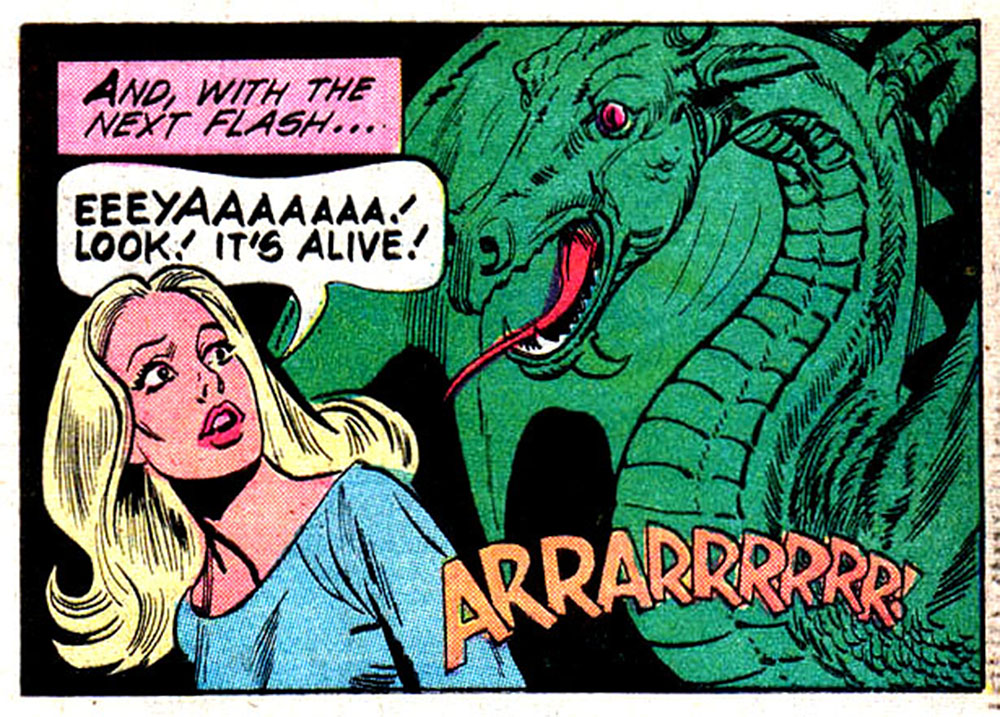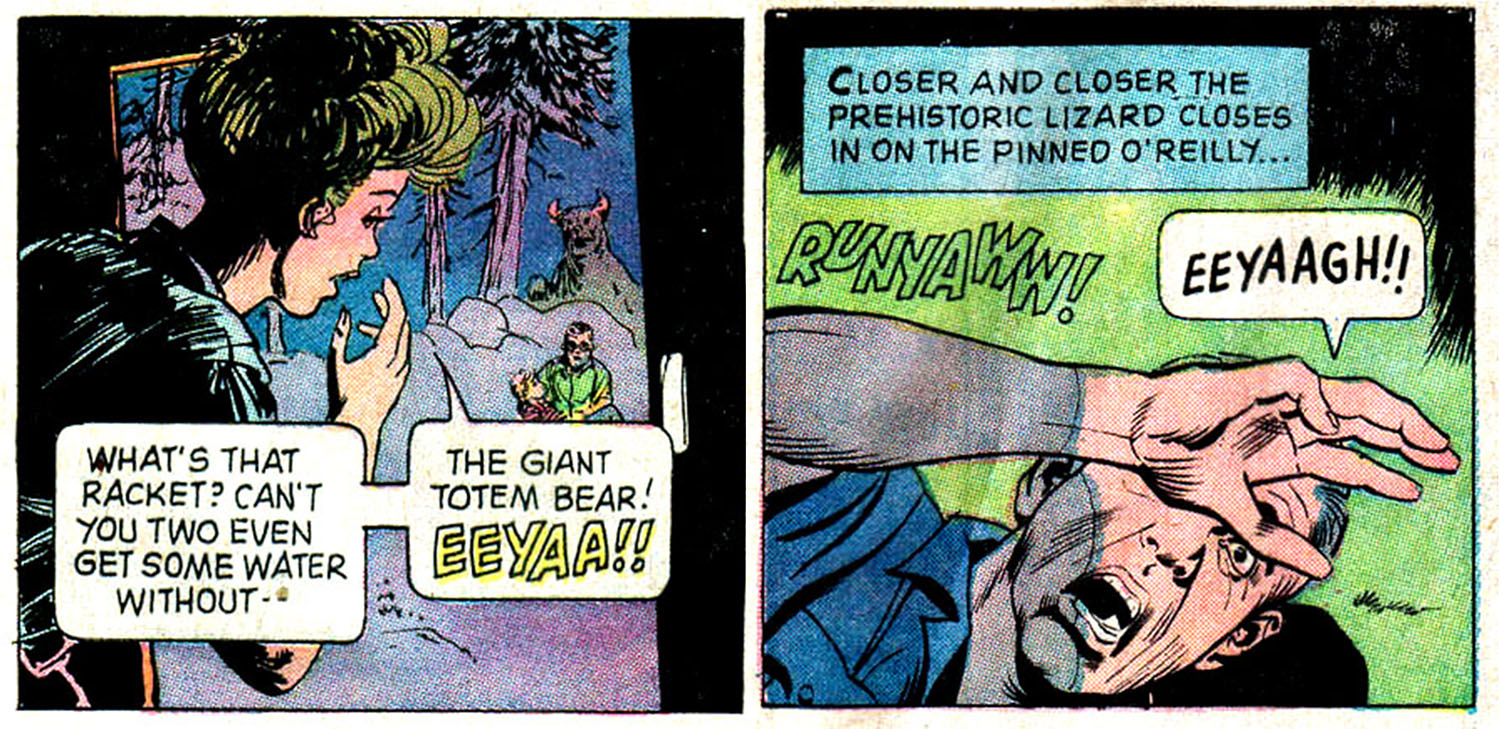 (2) EEEEE! and EEEEK!
A variation on the EEEYAAHH!! This is just a long series of E's, sometimes with a "K" added at the end (especially if it's a female screaming).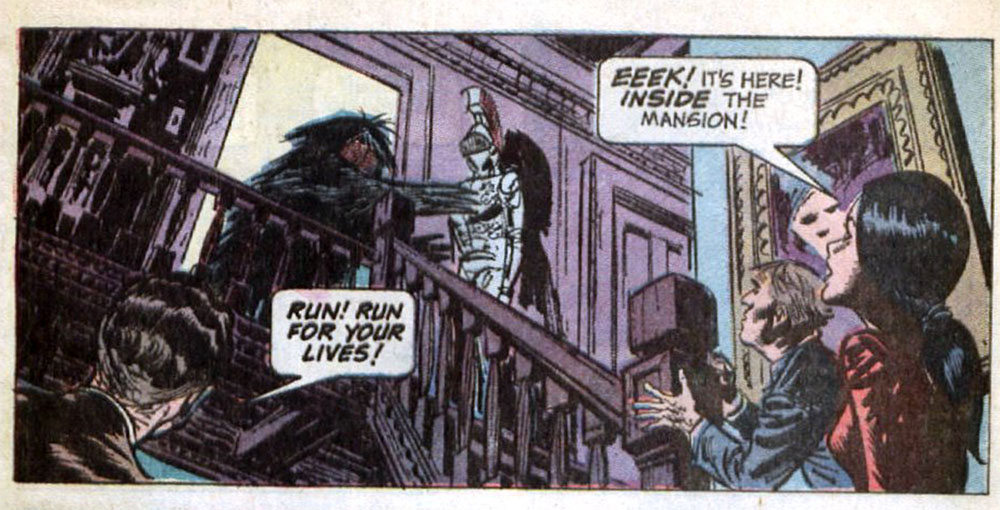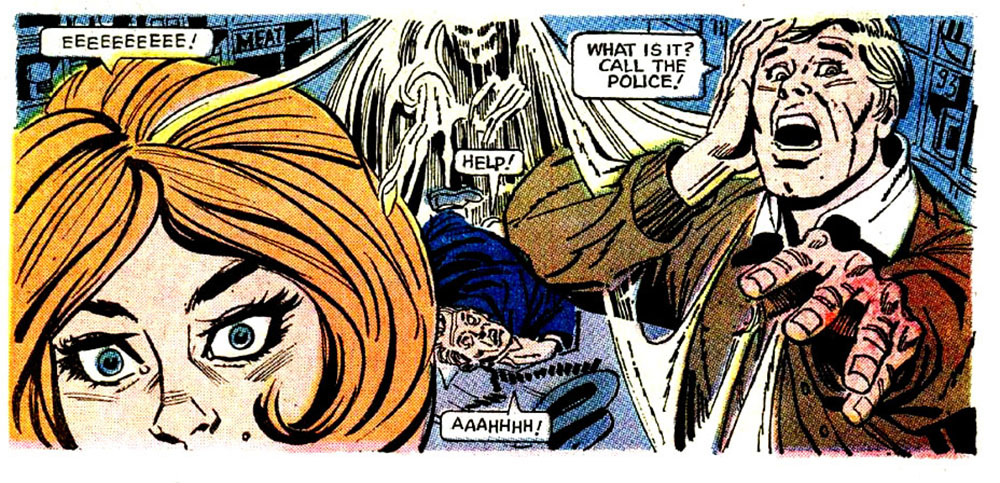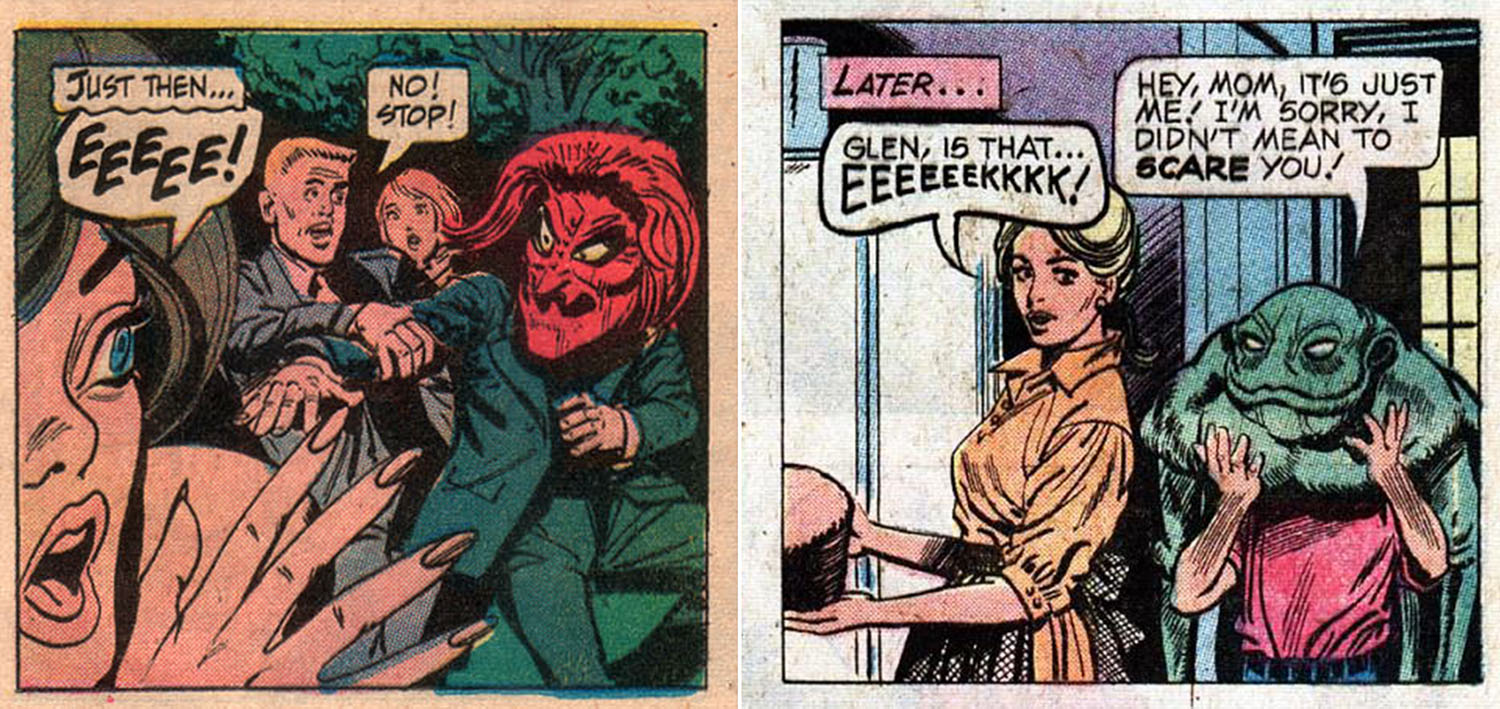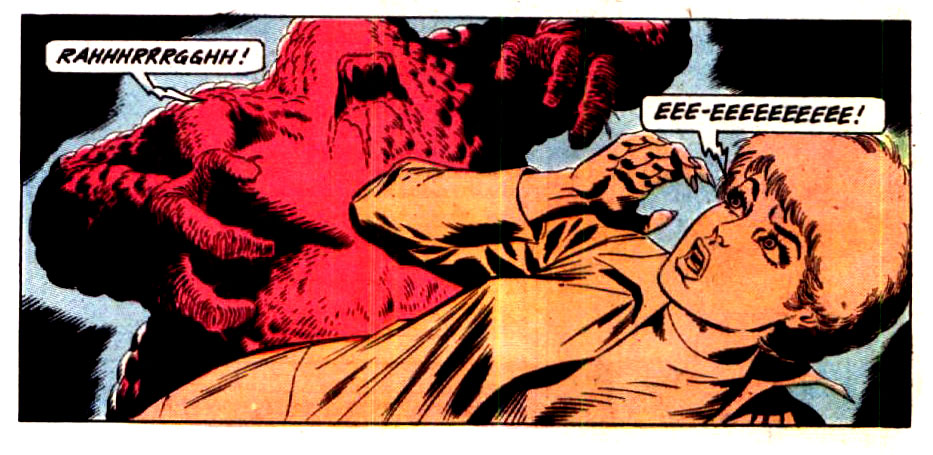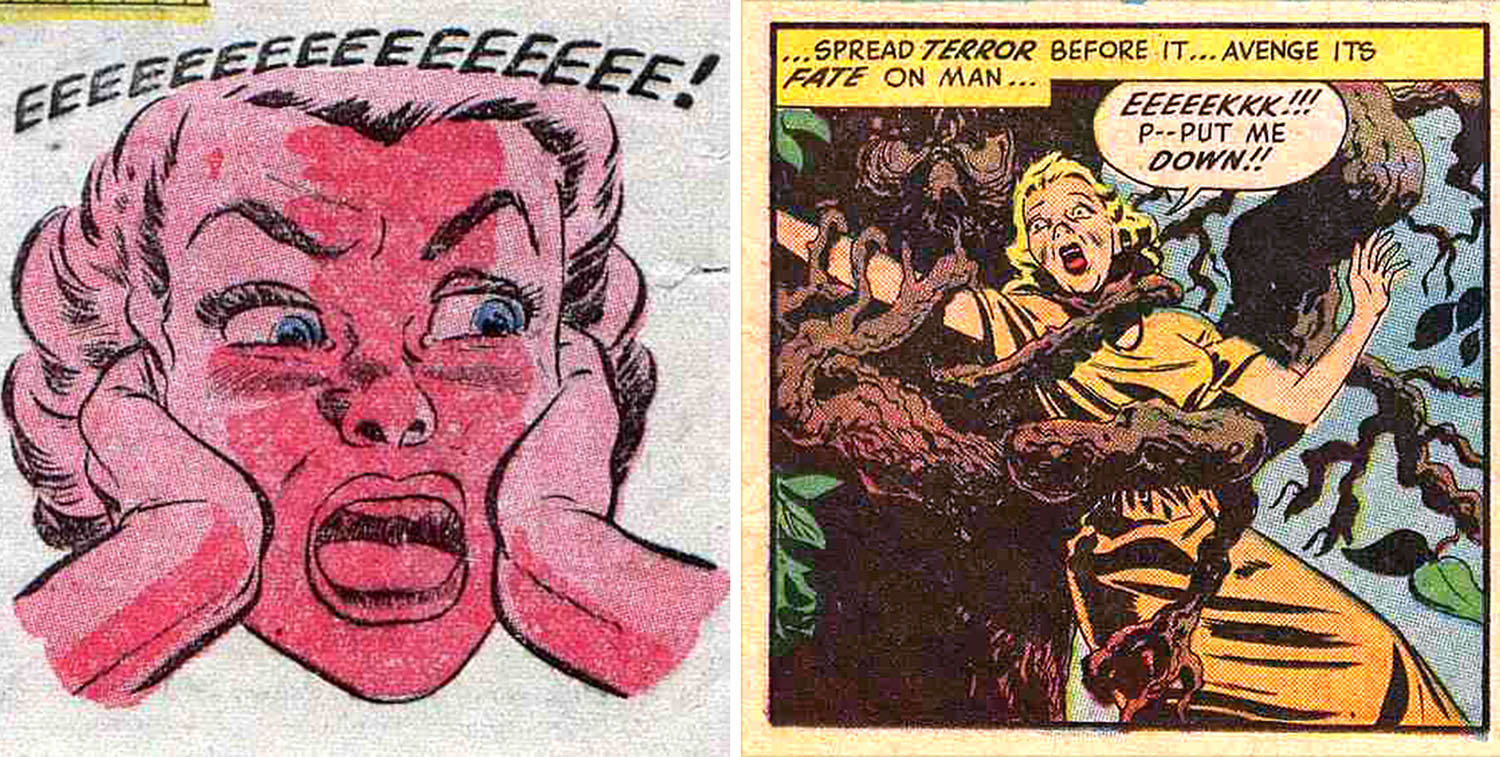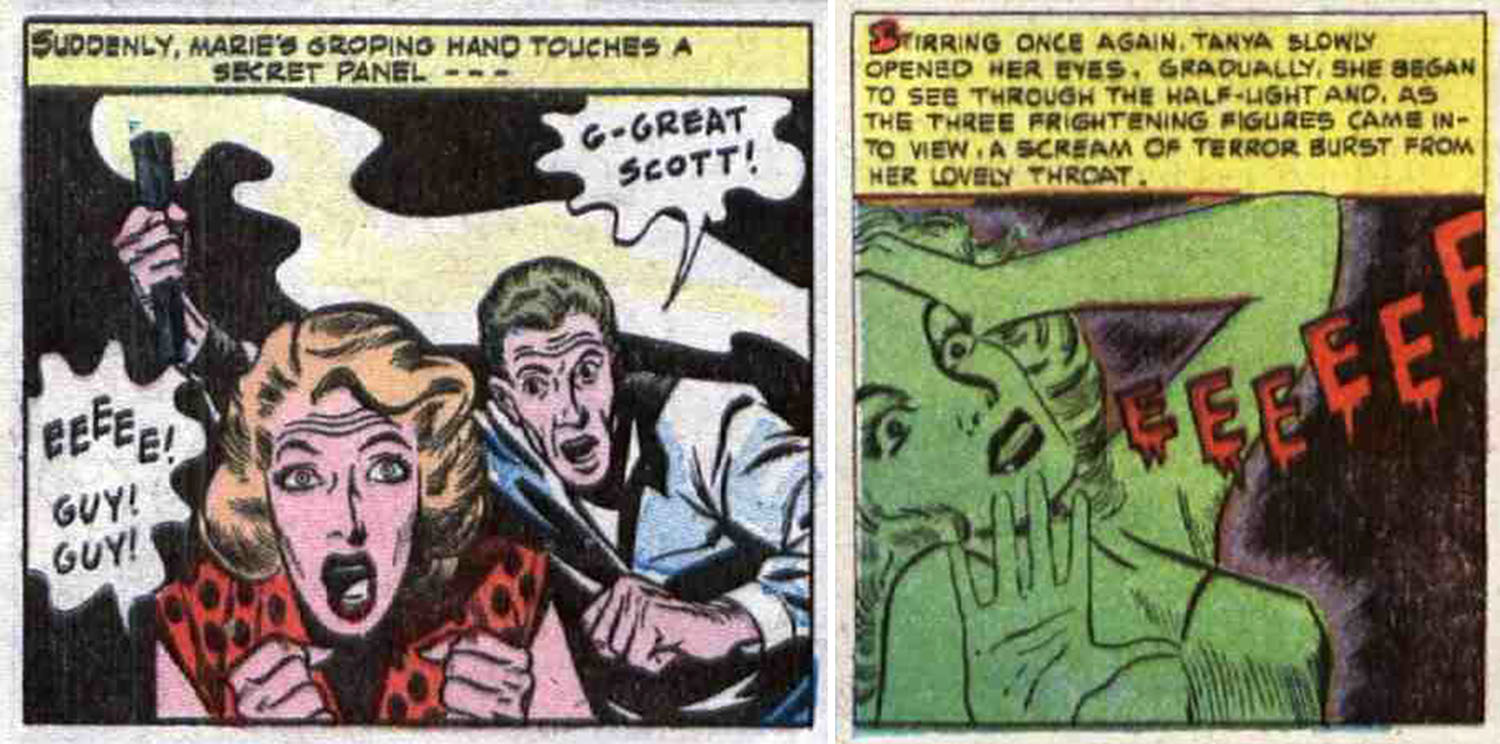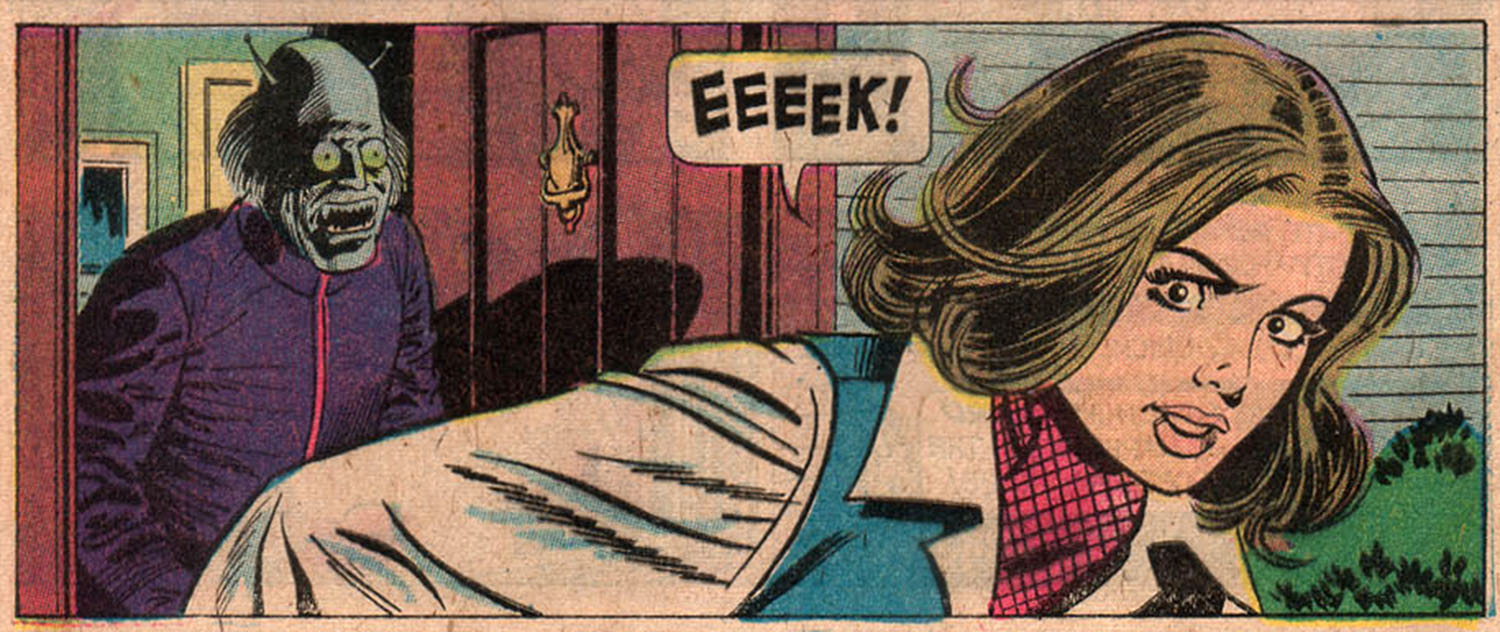 (3) AIEEE!
Believe it or not, this may be the most commonly used of them all.  Stroll through old horror and sci-fi comics, and you'll lose count of the number of AIEEE's you'll find.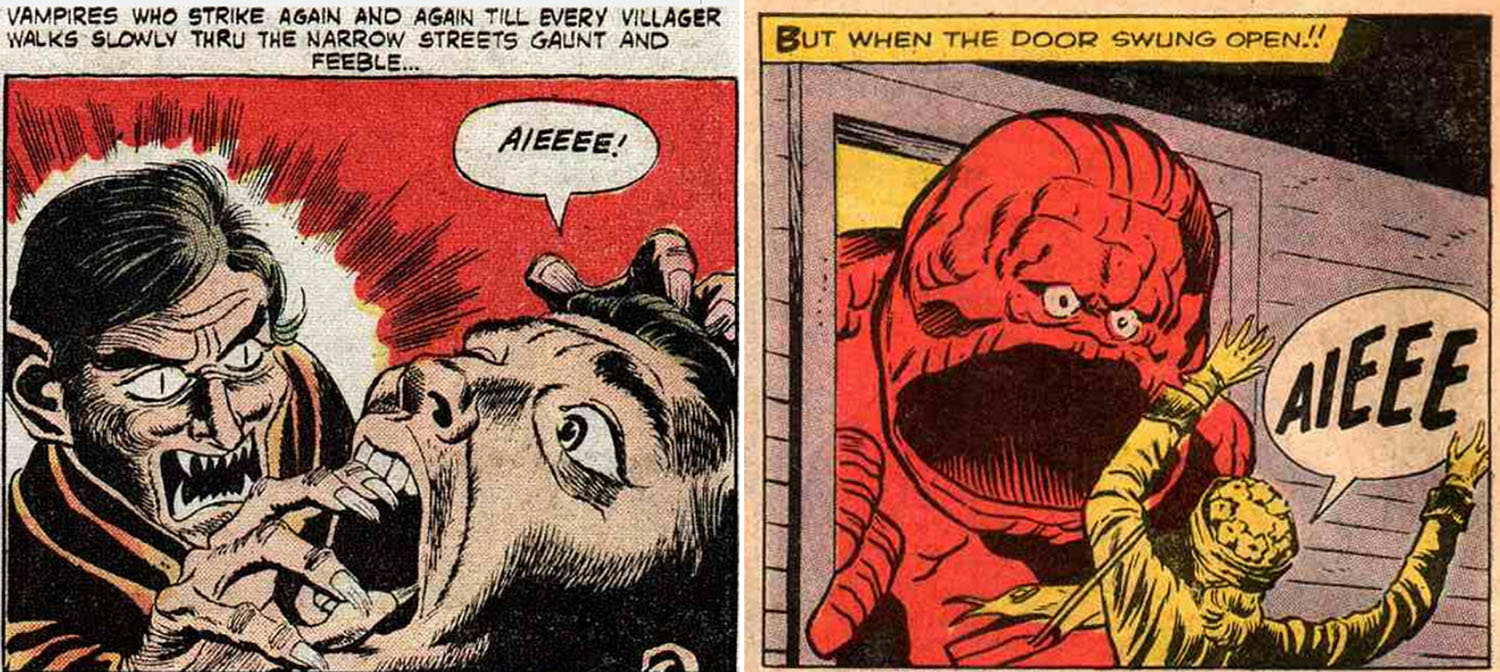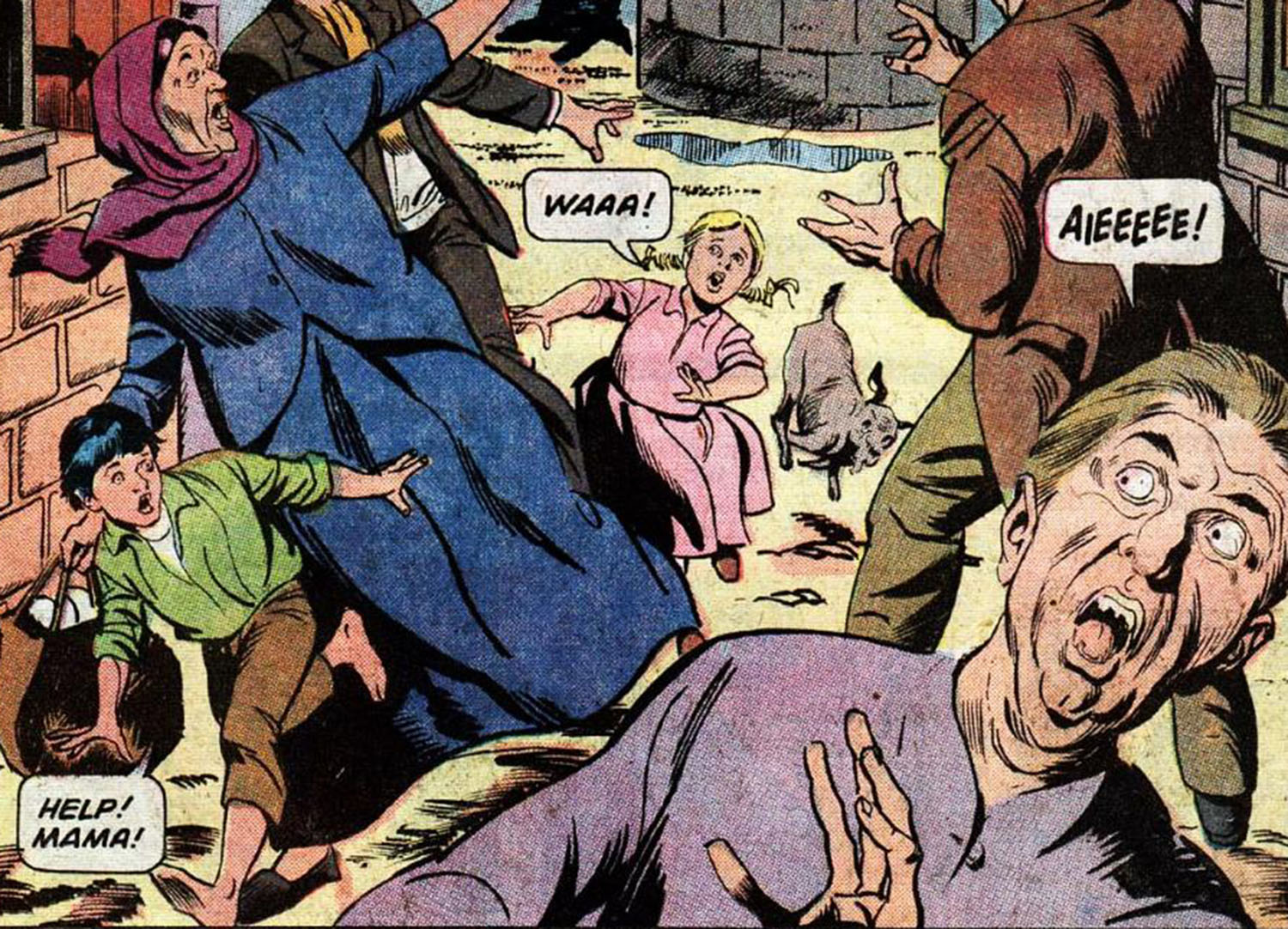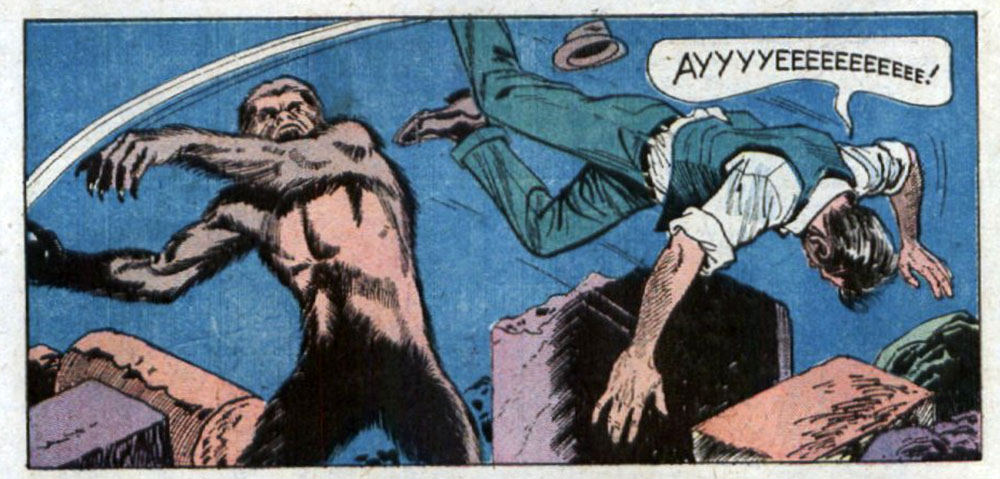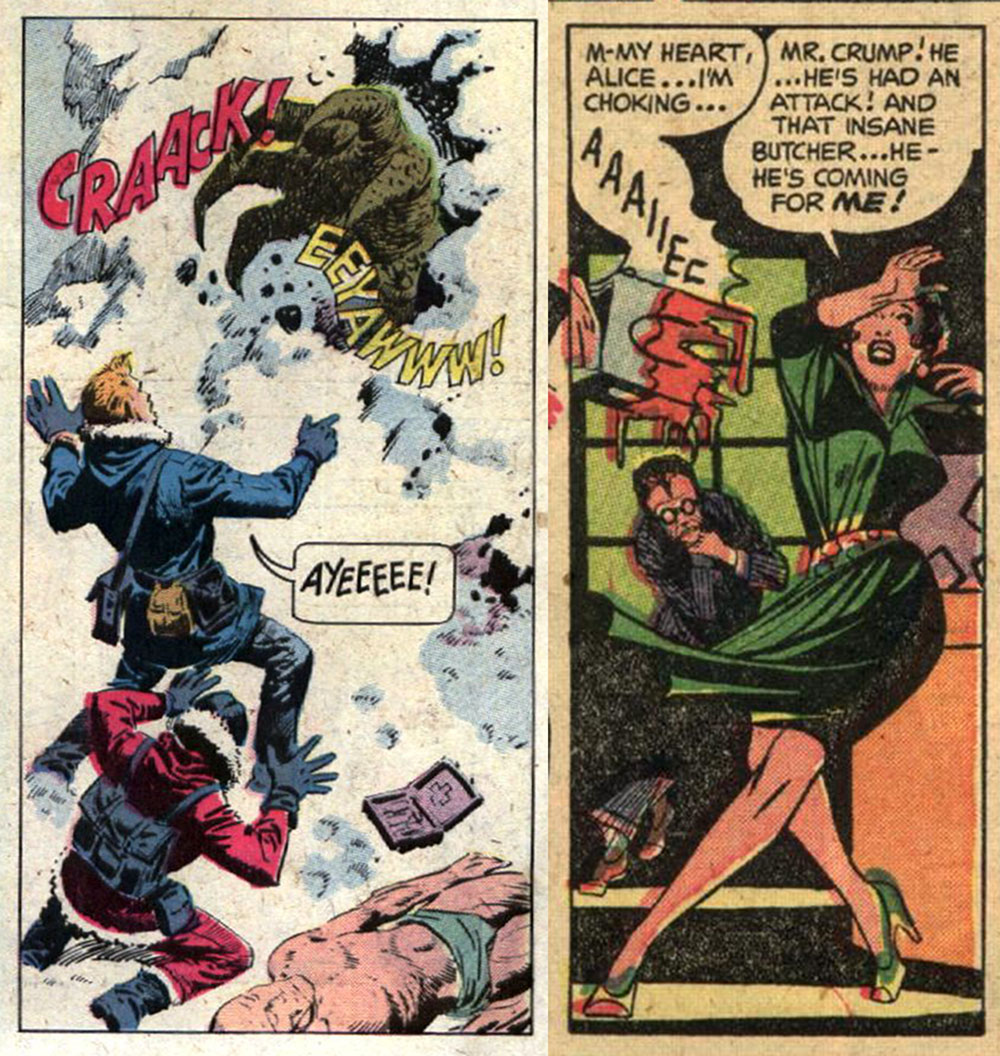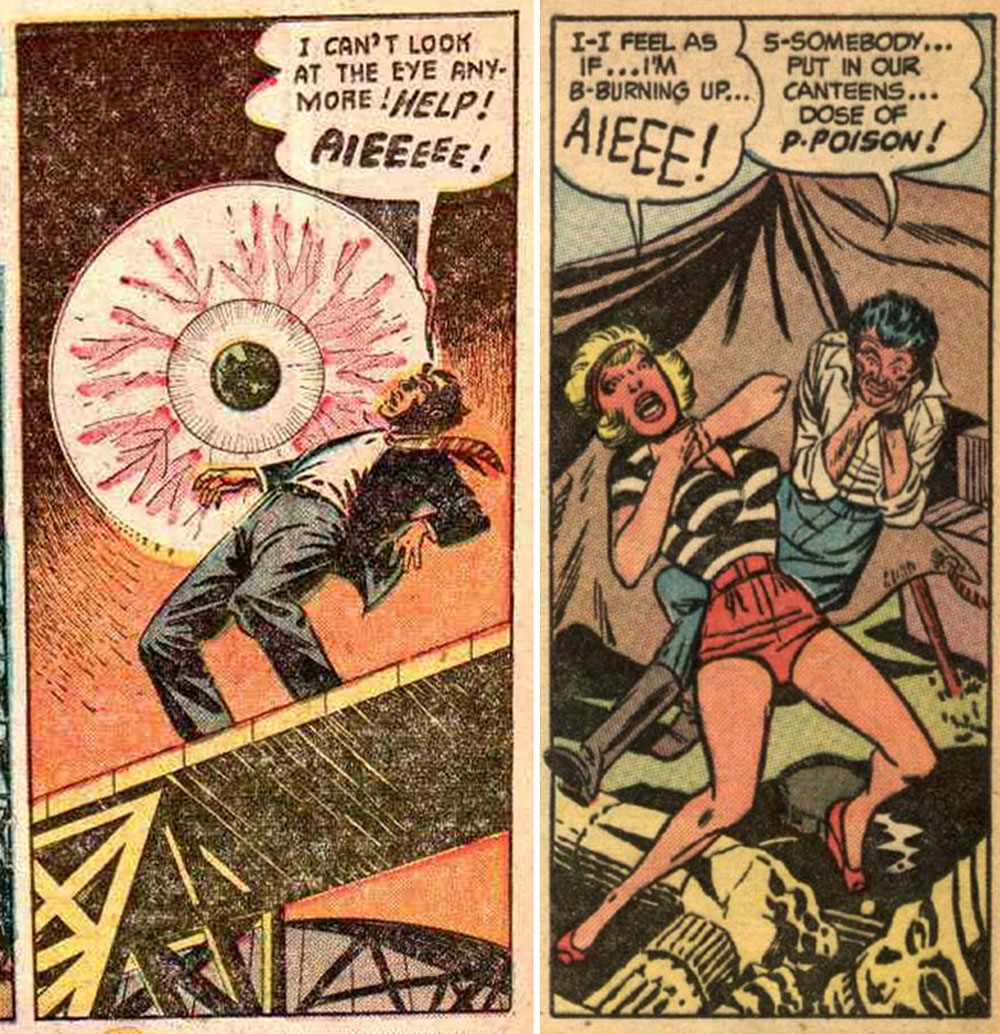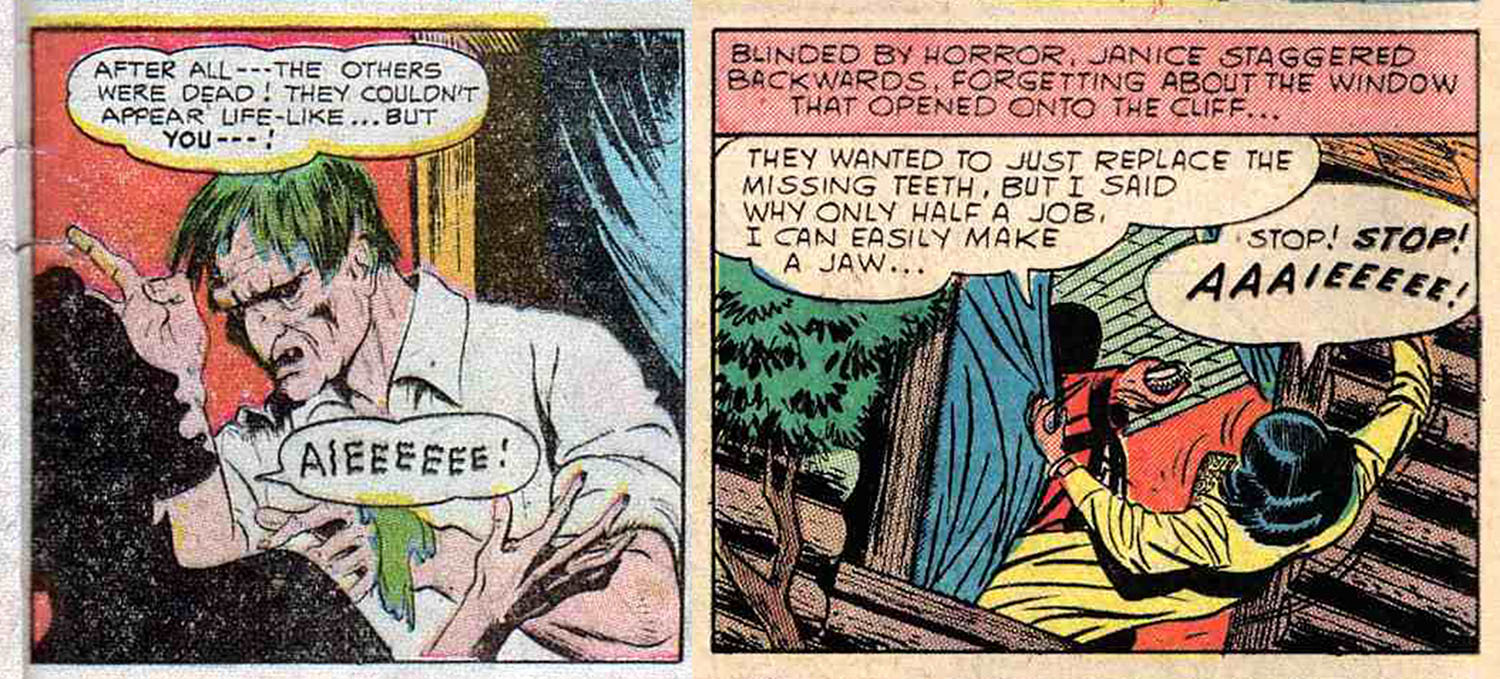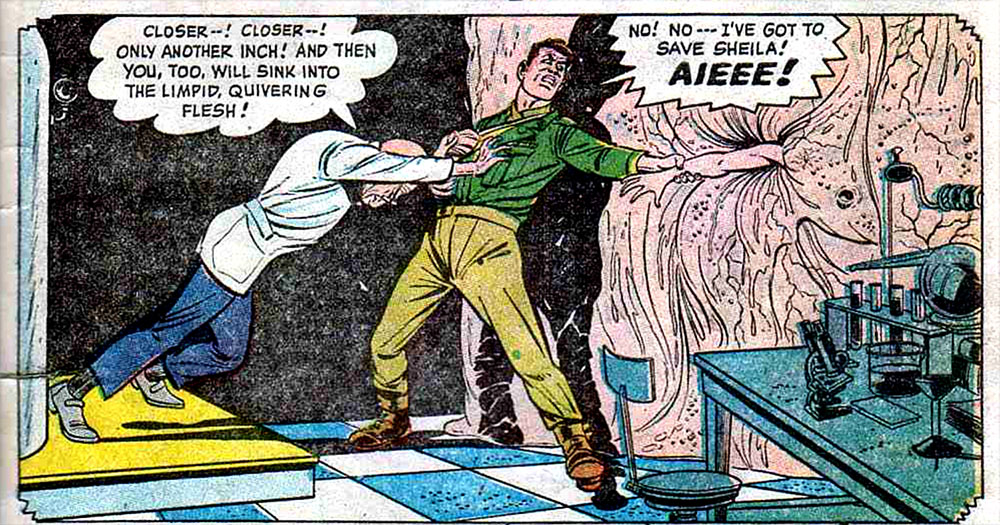 (4) Other Screams of Terror
Of course, not all screams of terror could be classified as EEEYYAA, EEEEK or AIEEE.  Comic book writers delivered an endless variety of insane howls and shrieks.  I'll leave you with a few examples…
ARRRROOOOEEE! / AIIEEEOOO, YAAAAGH!, AH-H-H-H!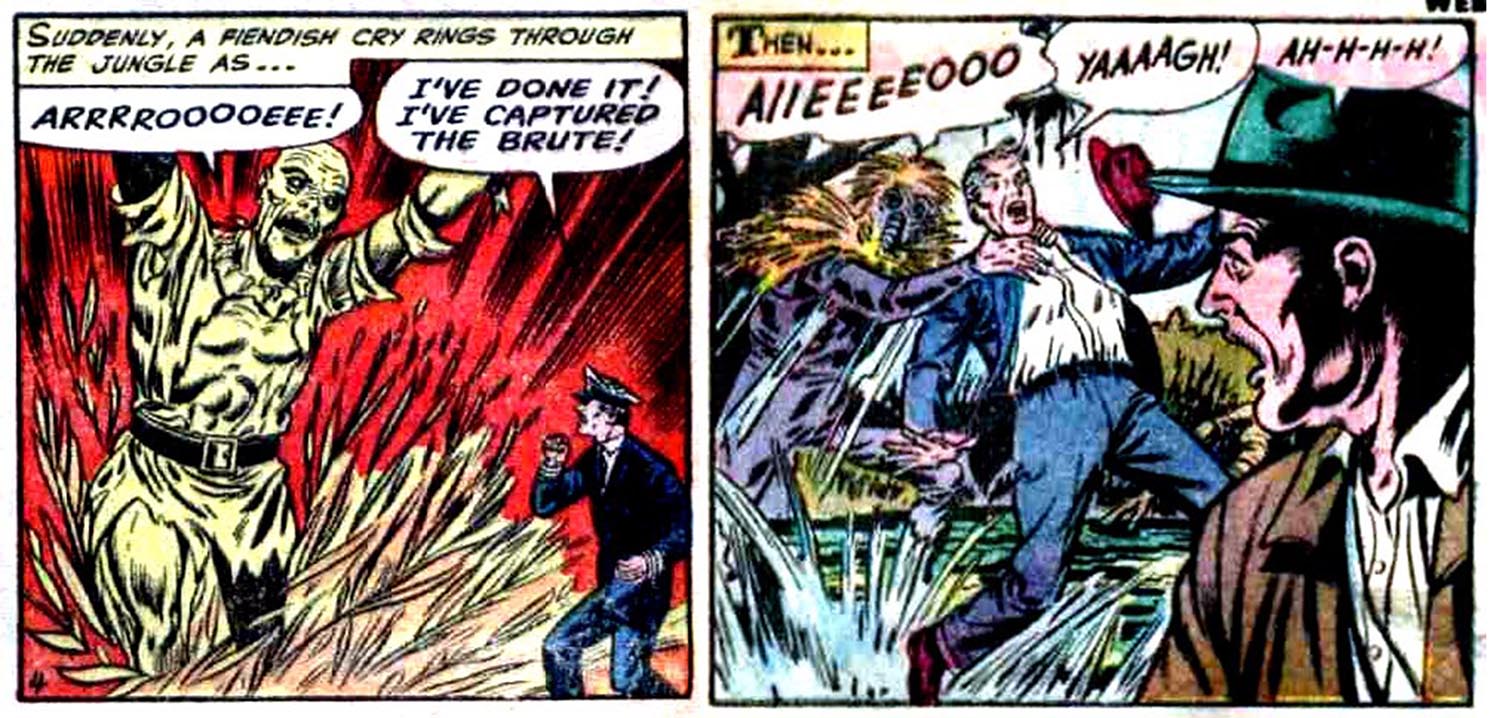 For monster sounds see HRROOGA! And Other Vintage Comic Book Monster Sounds
AARRROOO, YIIIII!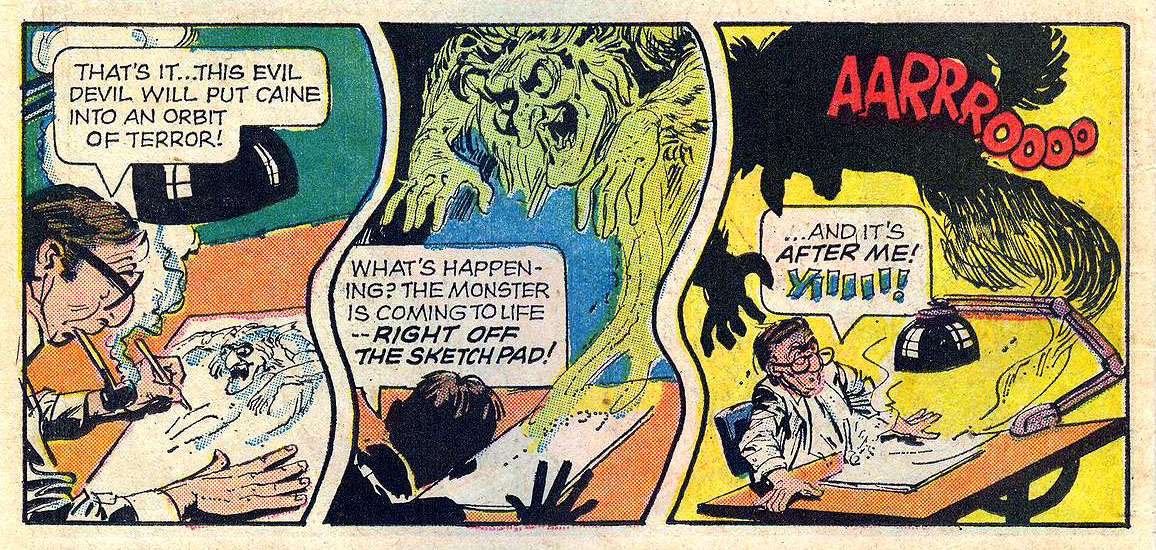 YAAAAAH!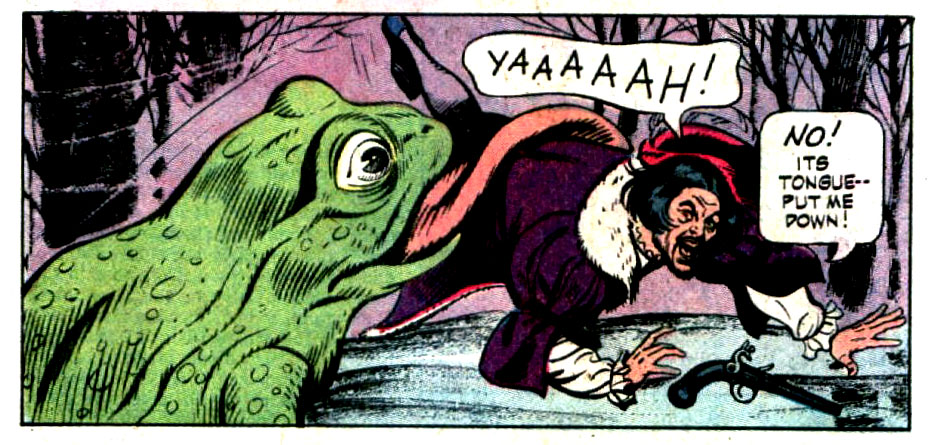 YAAGH!/ NNGGAAHHH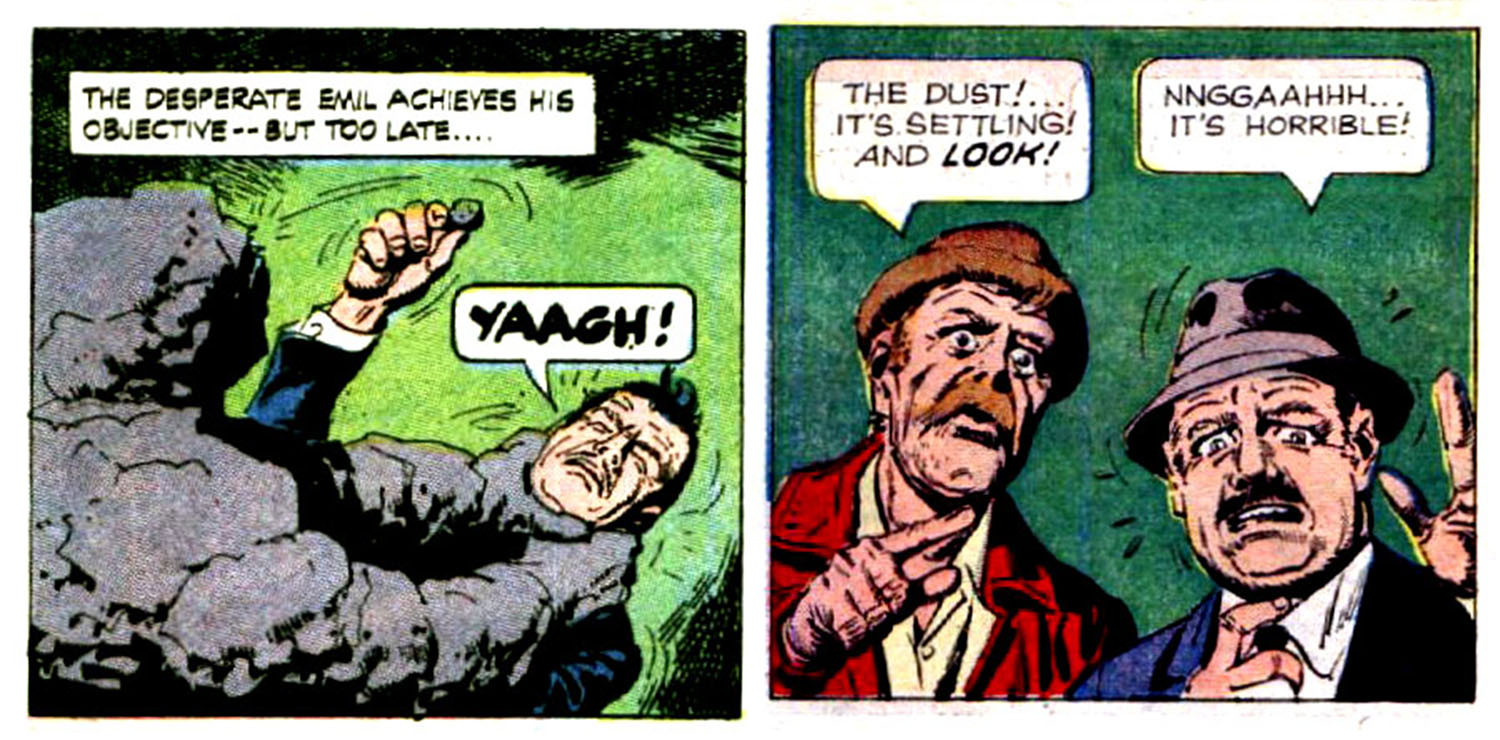 Whew! That last one was nearly a really bad word.  Let's quit while we're ahead. Until next time – AARRRGGHEEAAHH!!!