Do you believe in ghosts? Do you believe in the Devil, that He makes mischief for idle and clever hands? No? You should do. And you will when you see Harry Kellar, the "Dean of American Magicians",  a smartly dressed, sedate embodiment of a sound character. The Devil told him to cut off his own head as a ritual. He did. And he lived.
Around the joint of the 19th and 20th centuries, stage tricks were a mainstay of theater entertainment. To seduce the crowd there were posters, each fashioned with feverish, hallucinatory images of death, evil, the Beast, phantasmagoria and the darkest magick. The occult was a big lure. The subconscious was pricked.
Howard Thurston could suck the soul from a dead man's skull.
Charles Joseph Carter could cut a woman in half. She need not be dead at the time.
Kitty R. Baldwin was a "modern witch of Endor" able to summoned the prophet Samuel's spirit, at the demand of King Saul.
Rudyard Kipling wrote in 1916:
Oh the road to En-dor is the oldest road
And the craziest road of all!
Straight it runs to the Witch's abode,
As it did in the days of Saul,
And nothing has changed of the sorrow in store
For such as go down on the road to En-dor!
Now. Dim the lights. And watch the demons and ghosts at play – if you dare: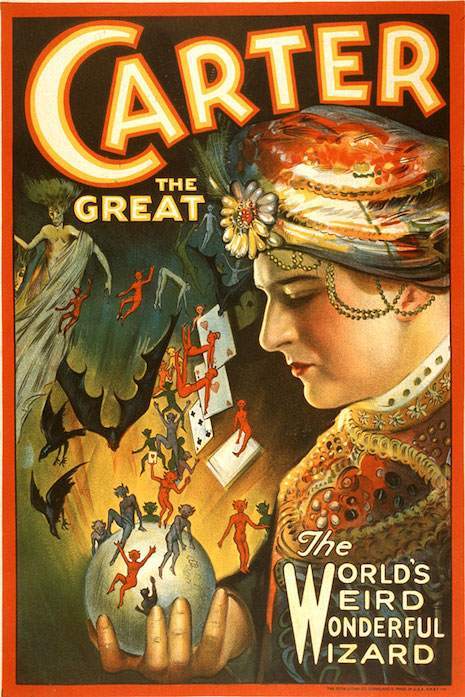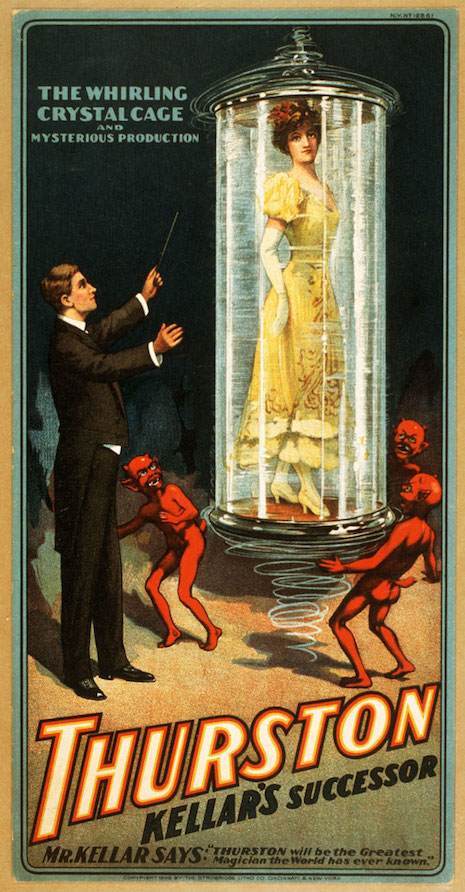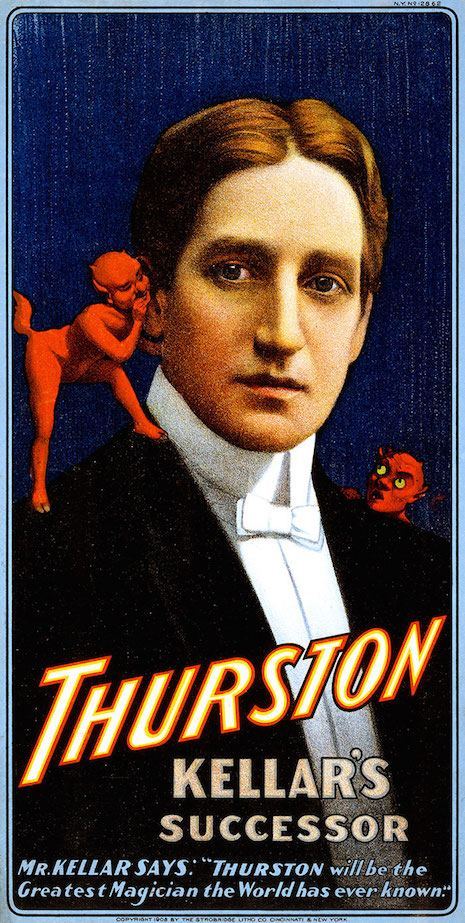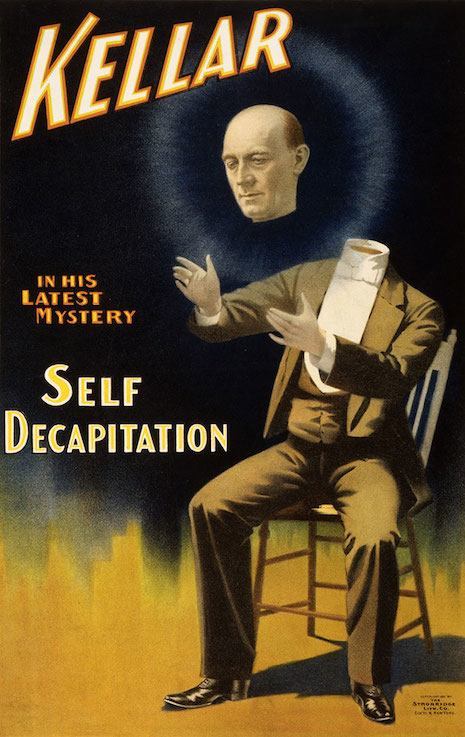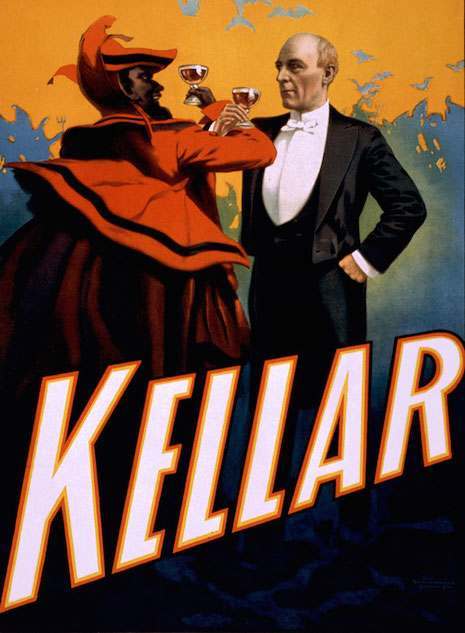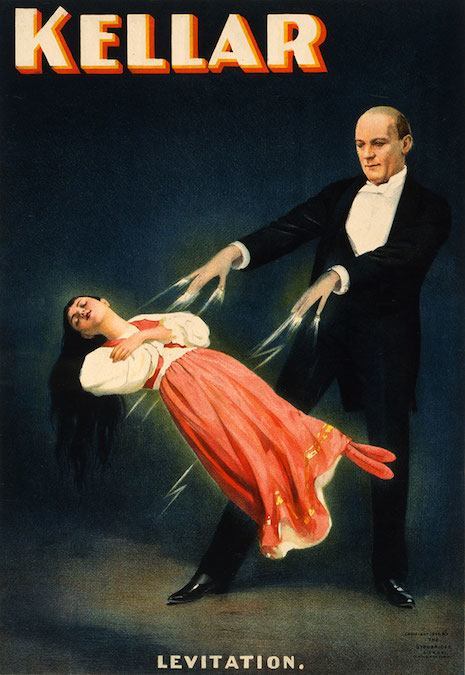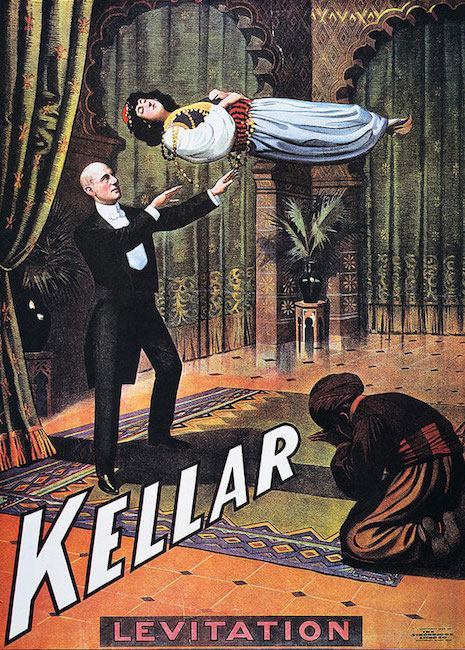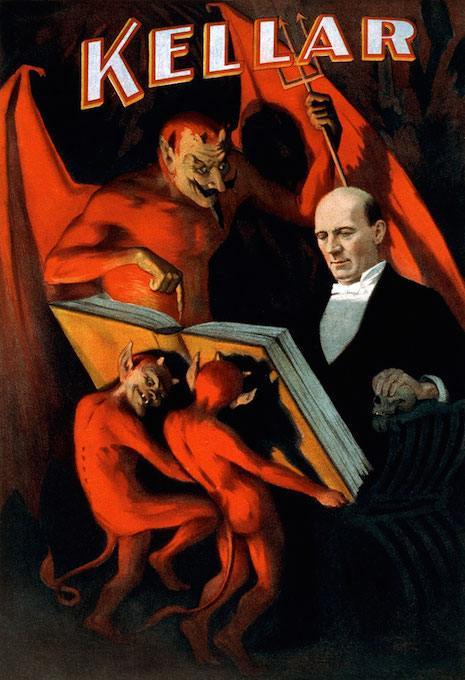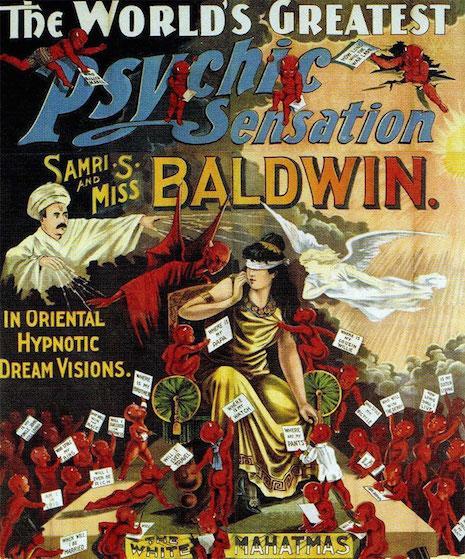 Spotters: Dangerous Minds, So Bad So Good