With each issue of CREEM magazine came the one-page spotlight of a particular artist, called "CREEM PROFILES".  Let's have a look at a few from the late seventies to early eighties (with my favorite lines featured below each page).  Enjoy.
July 1977 – Ian Anderson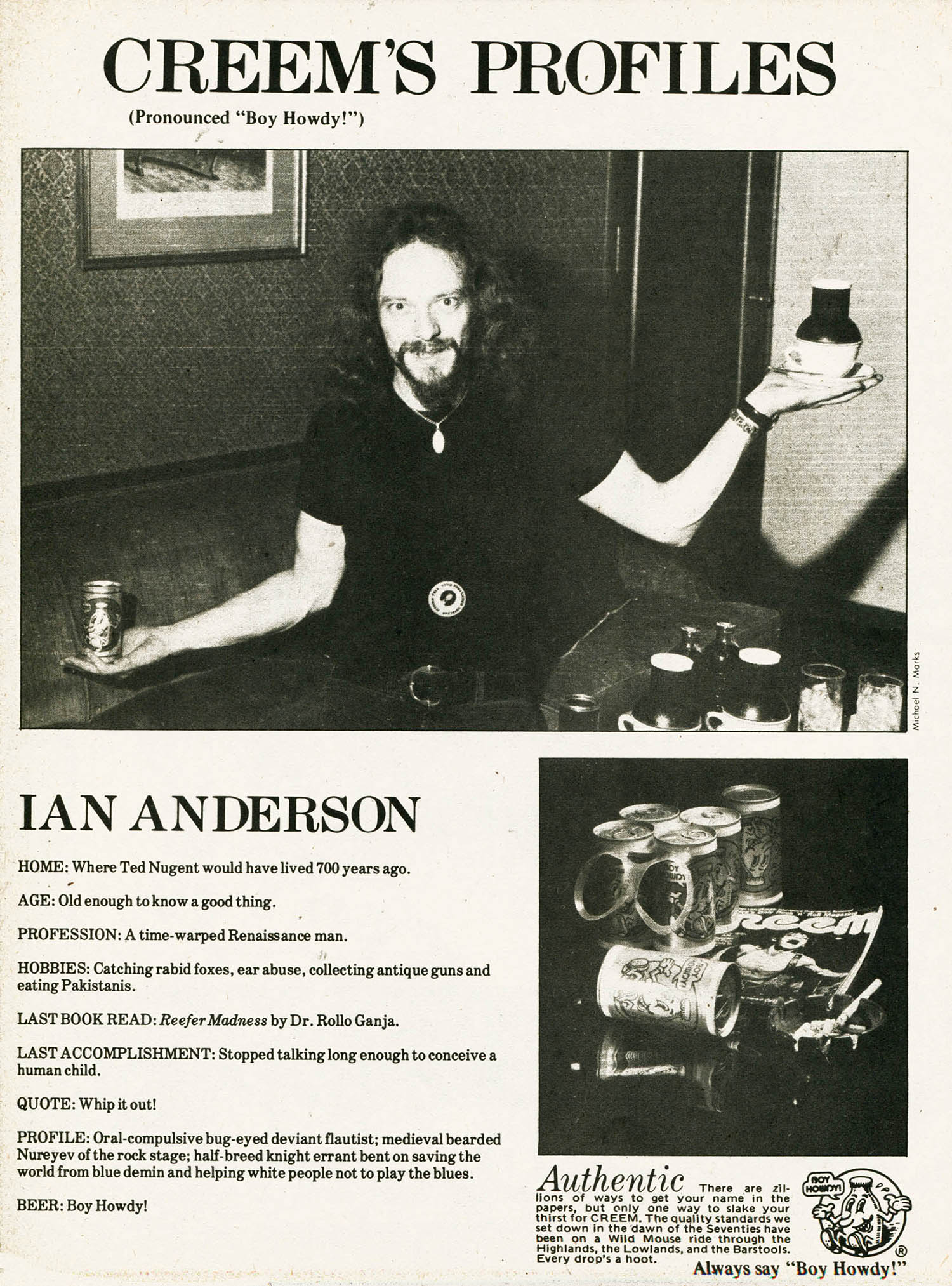 HOME: Where Ted Nugent would have lived 700 years ago.
HOBBIES: Catching rabid foxes, ear abuse, collecting antique guns and eating Pakistanis.
LAST ACCOMPLISHMENT: Stopped talking long enough to conceive a human child.
PROFILE: … half breed knight-errant bent on saving the world from blue denim and helping white people not to play the blues.
January 1978 – Iggy Pop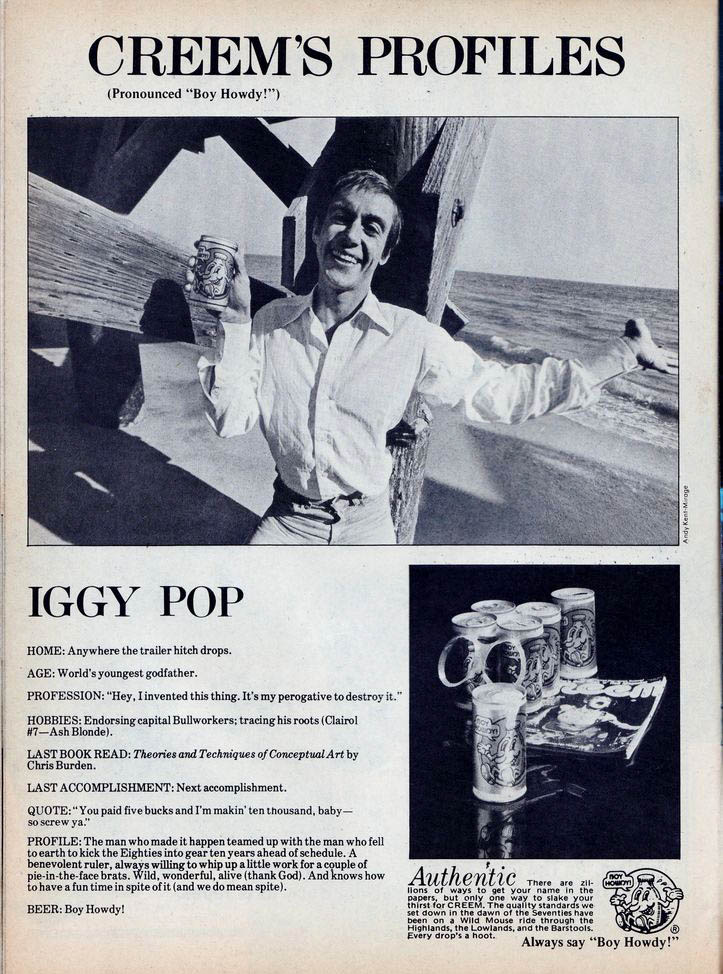 HOME: Anywhere the trailer hitch drops.
PROFESSION: Hey, I invented this thing. It's my prerogative to destroy it.
PROFILE: The man who made it happen teamed up with the man who fell to earth to kick the Eighties into gear ten years ahead of schedule…
February 1978 – Bruce Springsteen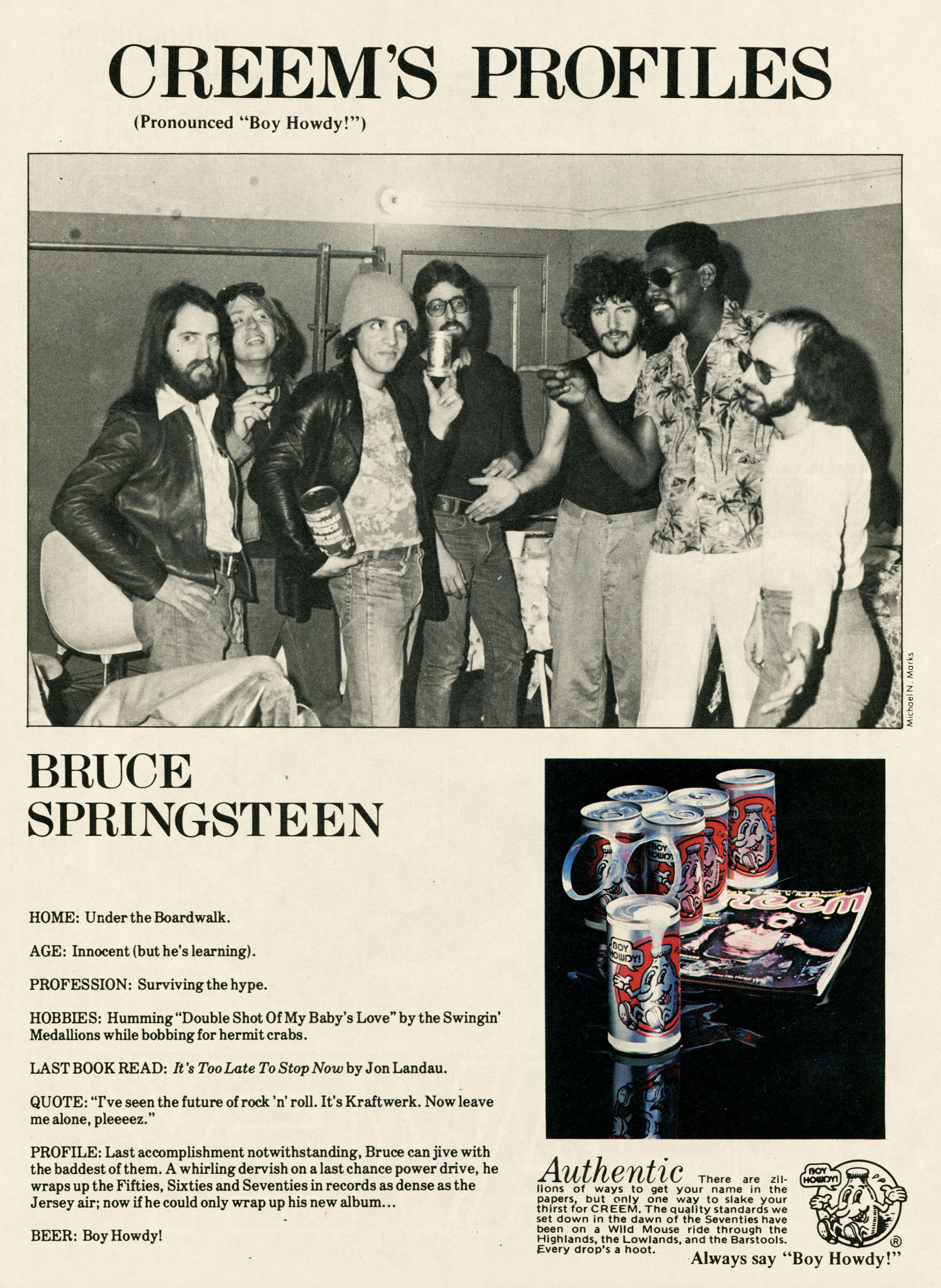 QUOTE: I've seen the future of rock 'n' roll.  It's Kraftwerk.  Now leave me alone, pleeeez.
April 1978 – Foghat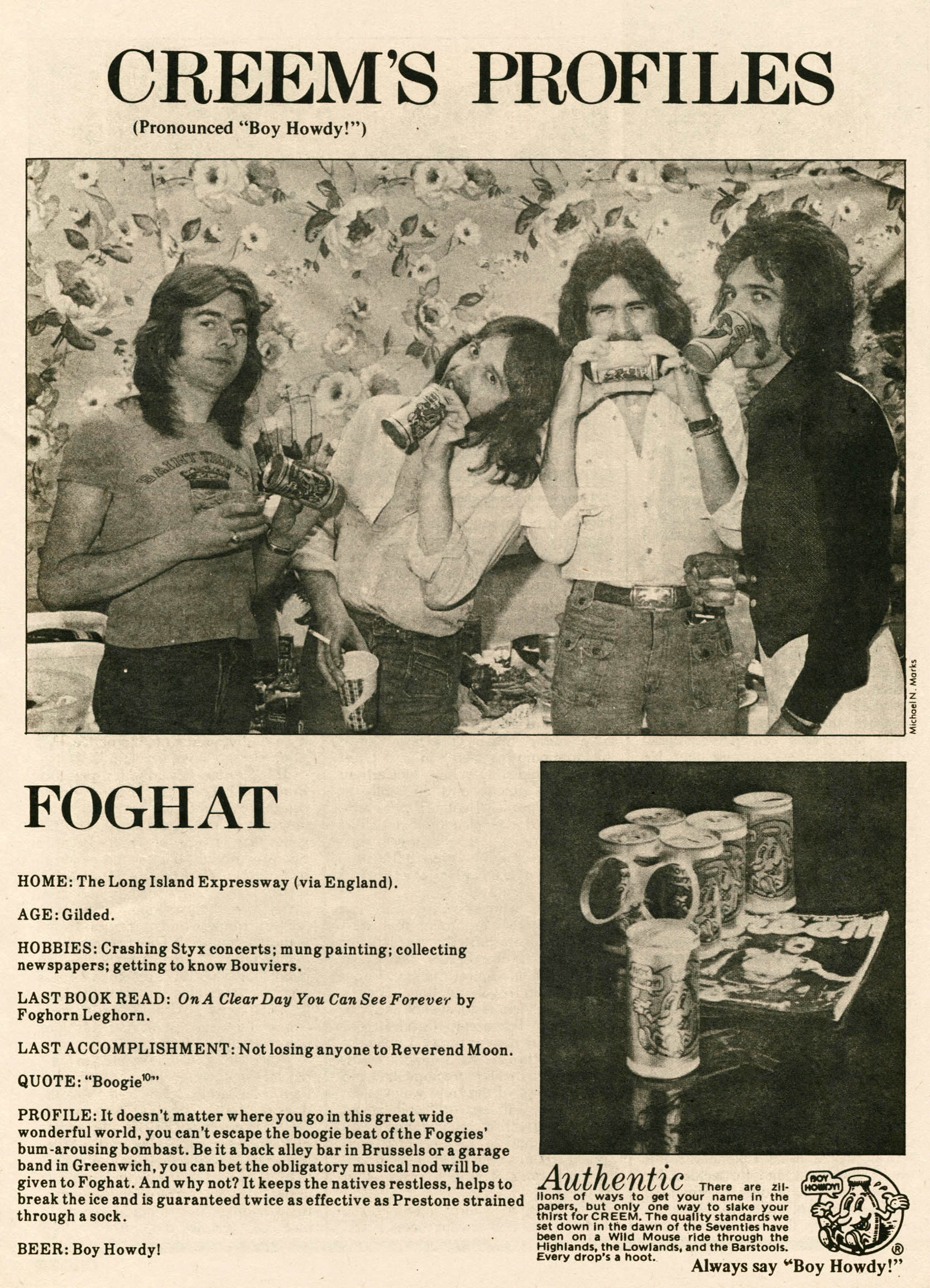 HOBBIES: Crashing Styx concerts; mung painting; collecting newspapers; getting to know Bouviers.
LAST BOOK READ: On A Clear Day You Can See Forever by Foghorn Leghorn.
April 1979 – Cheap Trick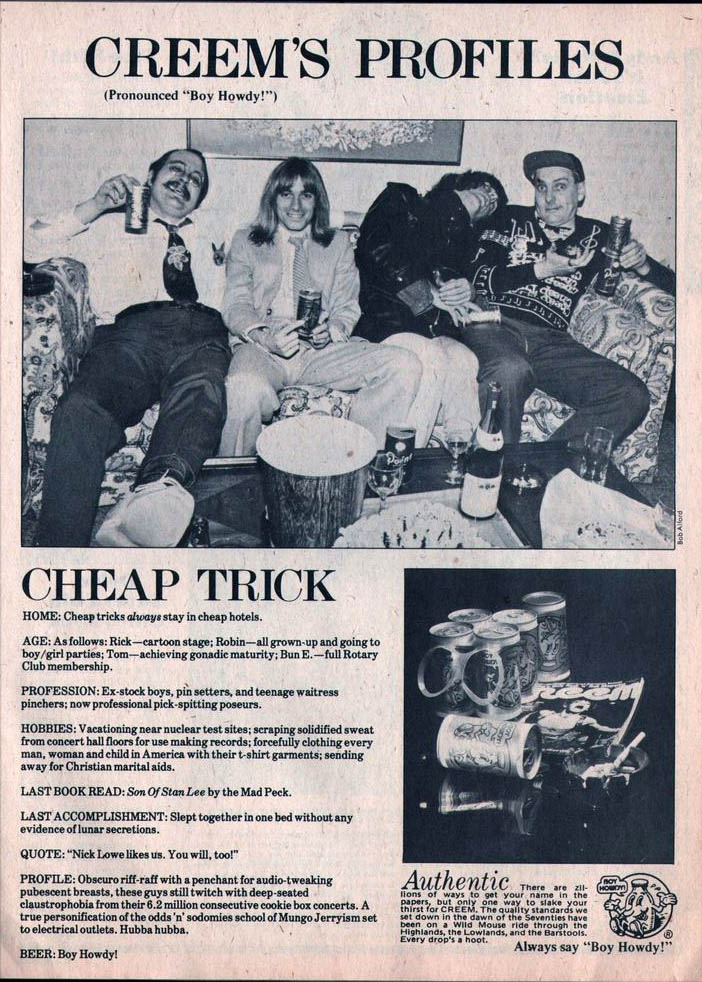 HOBBIES: Vacationing near nuclear test sites; scraping solidified sweat from concert hall floors for use making records; forcefully clothing every man, woman and child in America with their t-shirt garments; sending away for Christian marital aids.
LAST ACCOMPLISHMENT: Slept together in one bed without any evidence of lunar secretions.
July 1980 – The Specials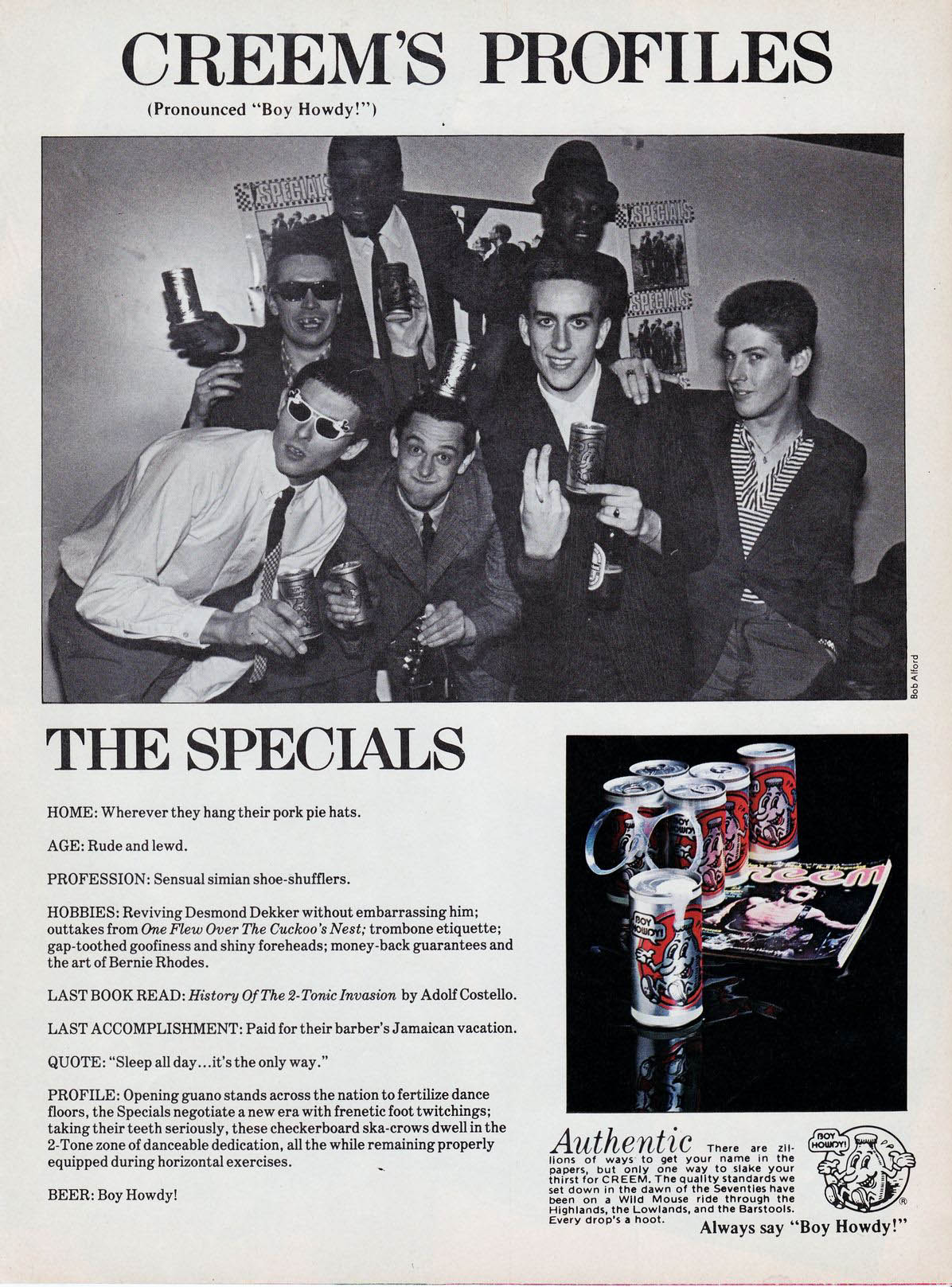 HOME: Wherever they hang their pork pie hats.
PROFESSION: Sensual simian shoe shufflers.
LAST ACCOMPLISHMENT: Paid for their barber's Jamaican vacation.
November 1980 – Dave Edmunds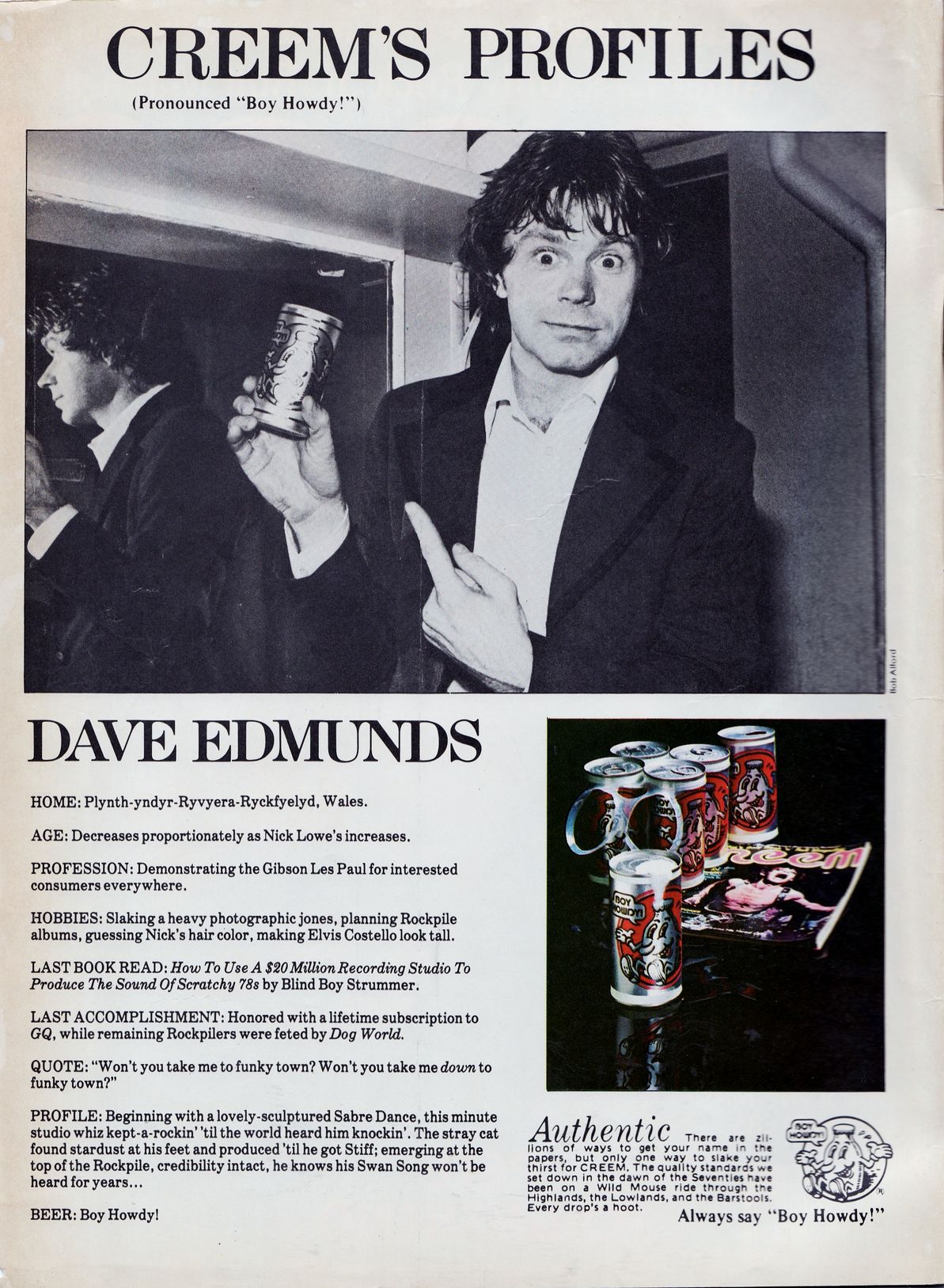 HOME: Plynth-yndyr-Ryvyera-Ryckfyelyd, Wales
AGE: Decreases proportionately as Nick Lowe's increases.
LAST BOOK READ: How To Use a $20 Million Dollar Recording Studio To Produce The Sound of Scratchy 78s by Blind Boy Strummer.
February 1981 – Ray Davies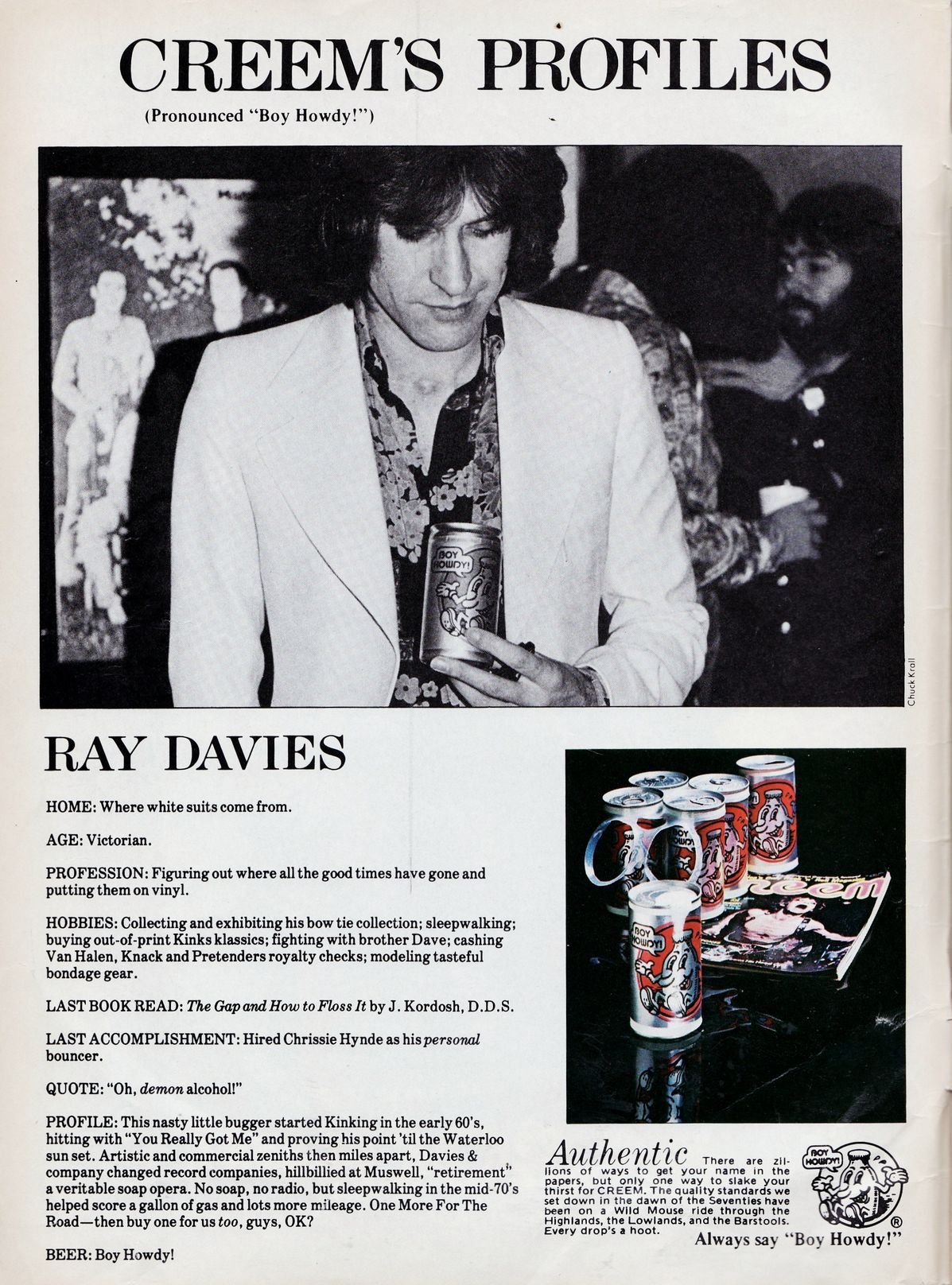 HOME: Where white suits come from.
HOBBIES: Collecting and exhibiting his bow tie collection; sleepwalking; buying out of print Kinks klassics; fighting with his brother Dave; cashing Van Halen, Knack and Pretenders royalty checks; modeling tasteful bondage gear.
August 1981 – Jerry Lee Lewis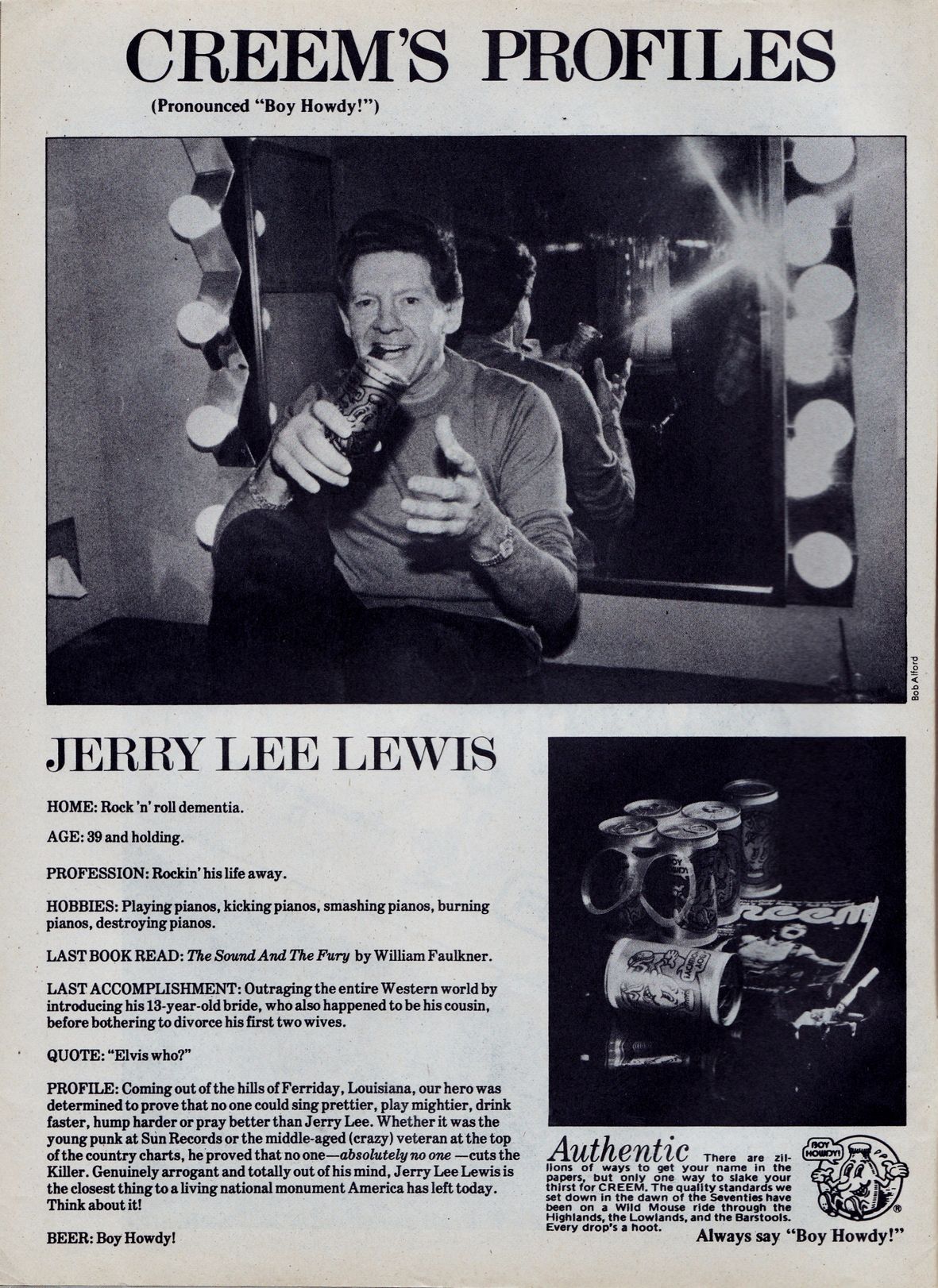 HOBBIES: Playing pianos, kicking pianos, smashing pianos, burning pianos, destroying pianos.
LAST ACCOMPLISHMENT: Outraging the entire Western world by introducing his 13-year-old bride, who also happened to be his cousin, before bothering to divorce his first two wives.
QUOTE: Elvis who?
September 1981 – Fridays
Fridays was CBS's answer to Saturday Night Live.  It featured Michael Richards (Kramer from "Seinfeld" and Larry David ("Seinfeld" and "Curb Your Enthusiasm"); it's hilarious to see them in the photo below, looking so …. lets just say different.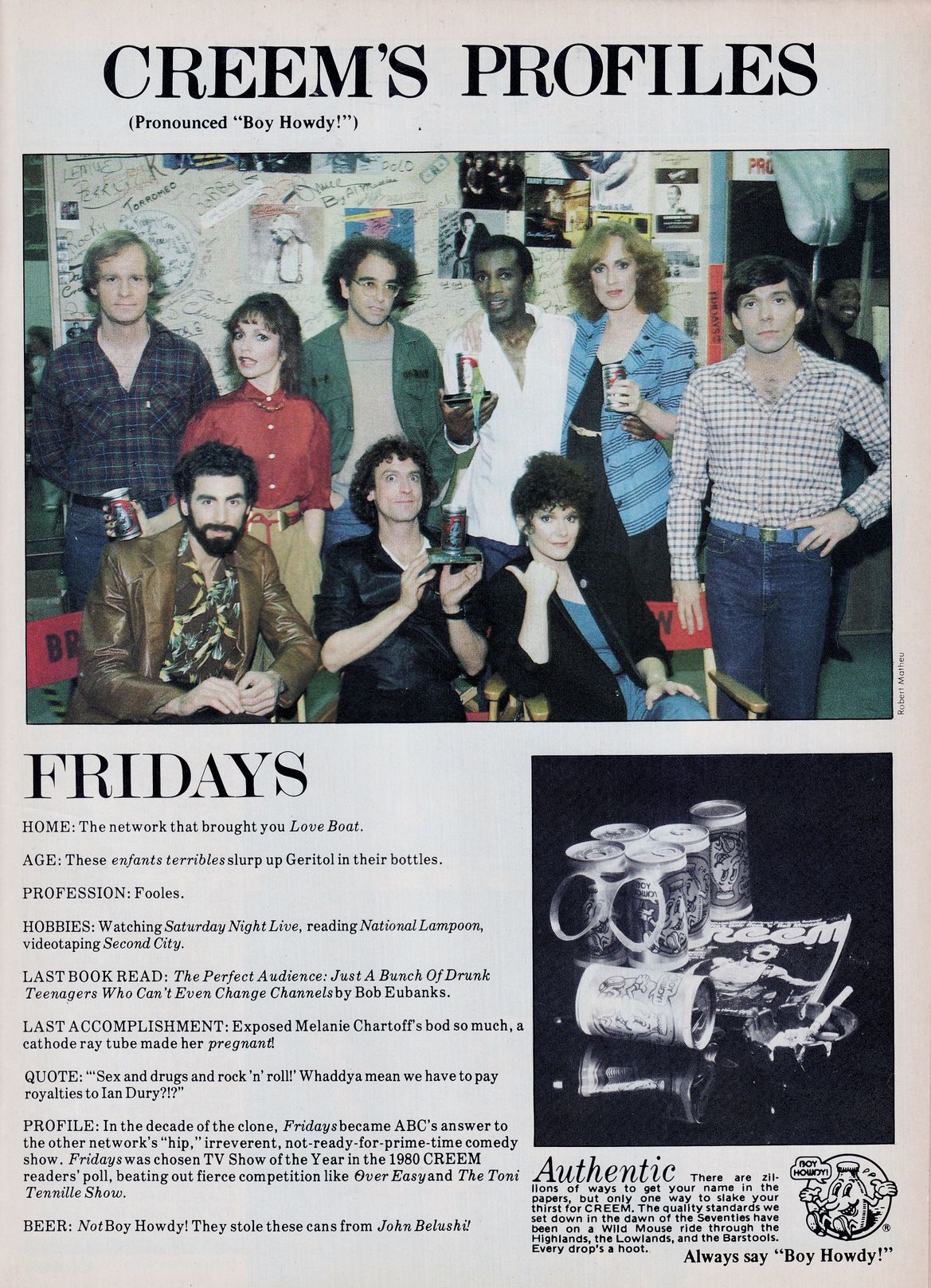 HOME: The network that brought you The Love Boat
LAST BOOK READ: The Perfect Audience: Just A Bunch Of Drunk Teenagers Who Can't Even Change Channels by Bob Eubanks.