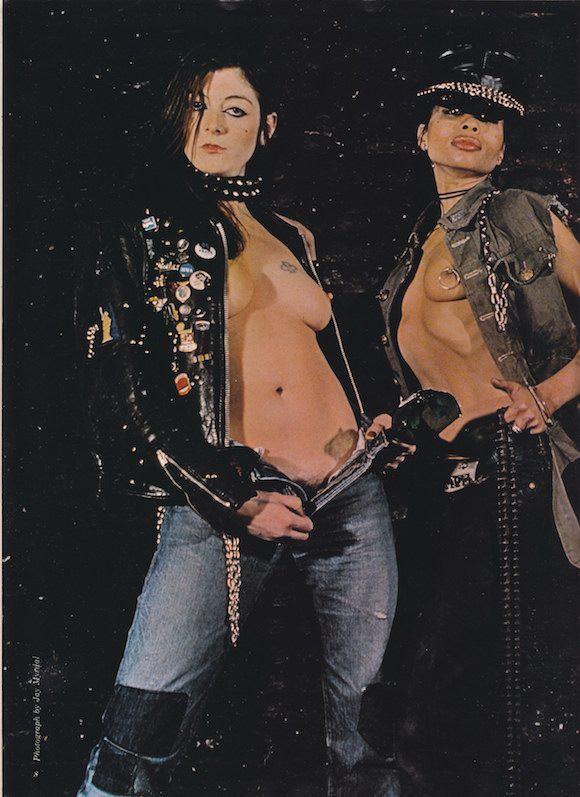 A few months before Cosey Fanni Tutti upset the apple-cart as a member with Genesis Breyer P. Orridge of COUM Transmissions – the "wreckers of civilisation" who staged the Prostitution exhibition at London's ICA – the performance artist/musician posed with another model for a 1976 issue of men's magazine Club International.
Tutti's appearances in adult magazines in this period were framed as interventions, and several were featured in Prostitution. She appeared under her own name in Fiesta ('This is Cosey. Cute, huh?"), but more often anonymously or with pseudonyms in such titles as Playbirds, Park Lane and Mary Millington's Whitehouse.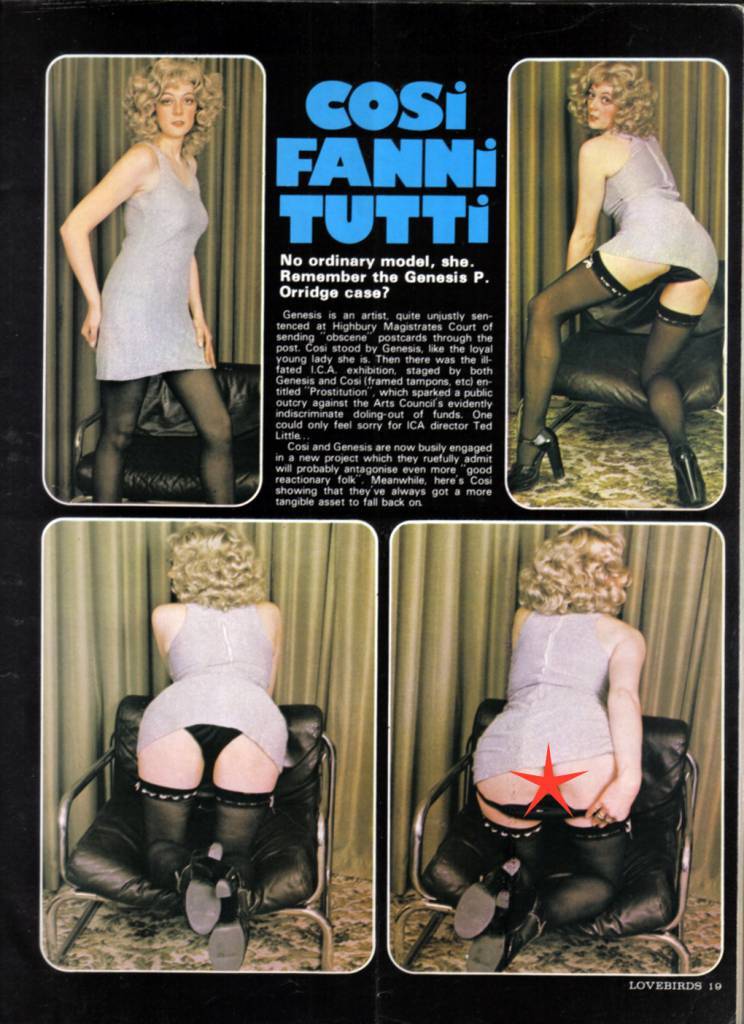 The Club International photograph – taken by Jay Mirdahl, who later worked with Malcolm McLaren and assumed much of the magazine's non-nude photography work taken by David Parkinson – illustrated Aggro Chic, a feature purportedly reporting the rise of female violence against men.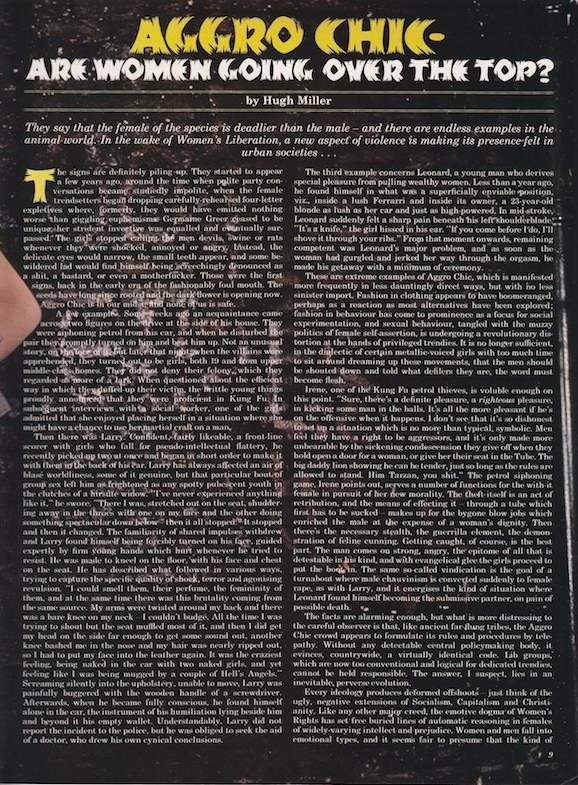 The text is silly. In contrast there is no denying Tutti's stance and gaze, enhanced by beaten-up jeans and studded, badge-bestrewn Lewis Leathers Corsair jacket. Here she embodies COUM's "explorations of sexuality, gender and stereotypes", as set out in 2011 by Genesis Breyer P.Orridge.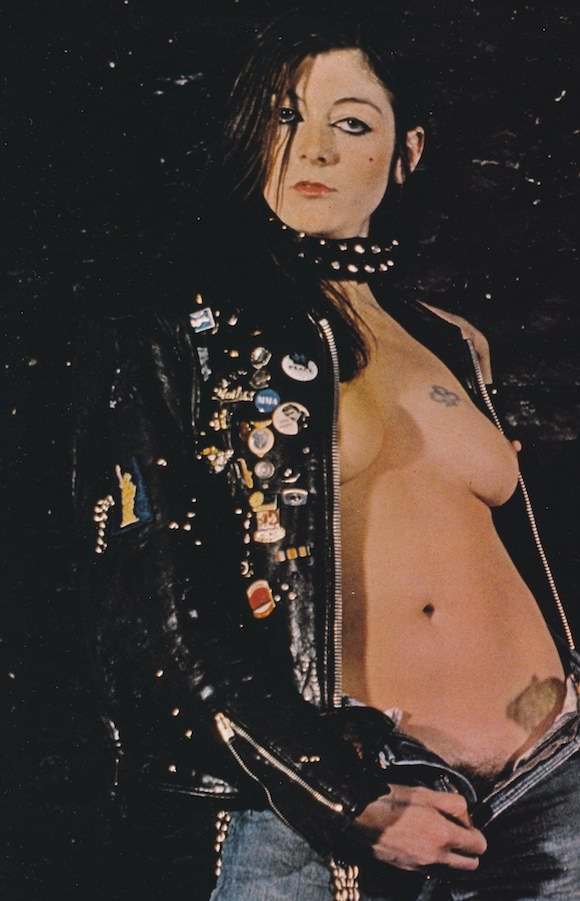 Visit Cosey Fanni Tutti's site here.