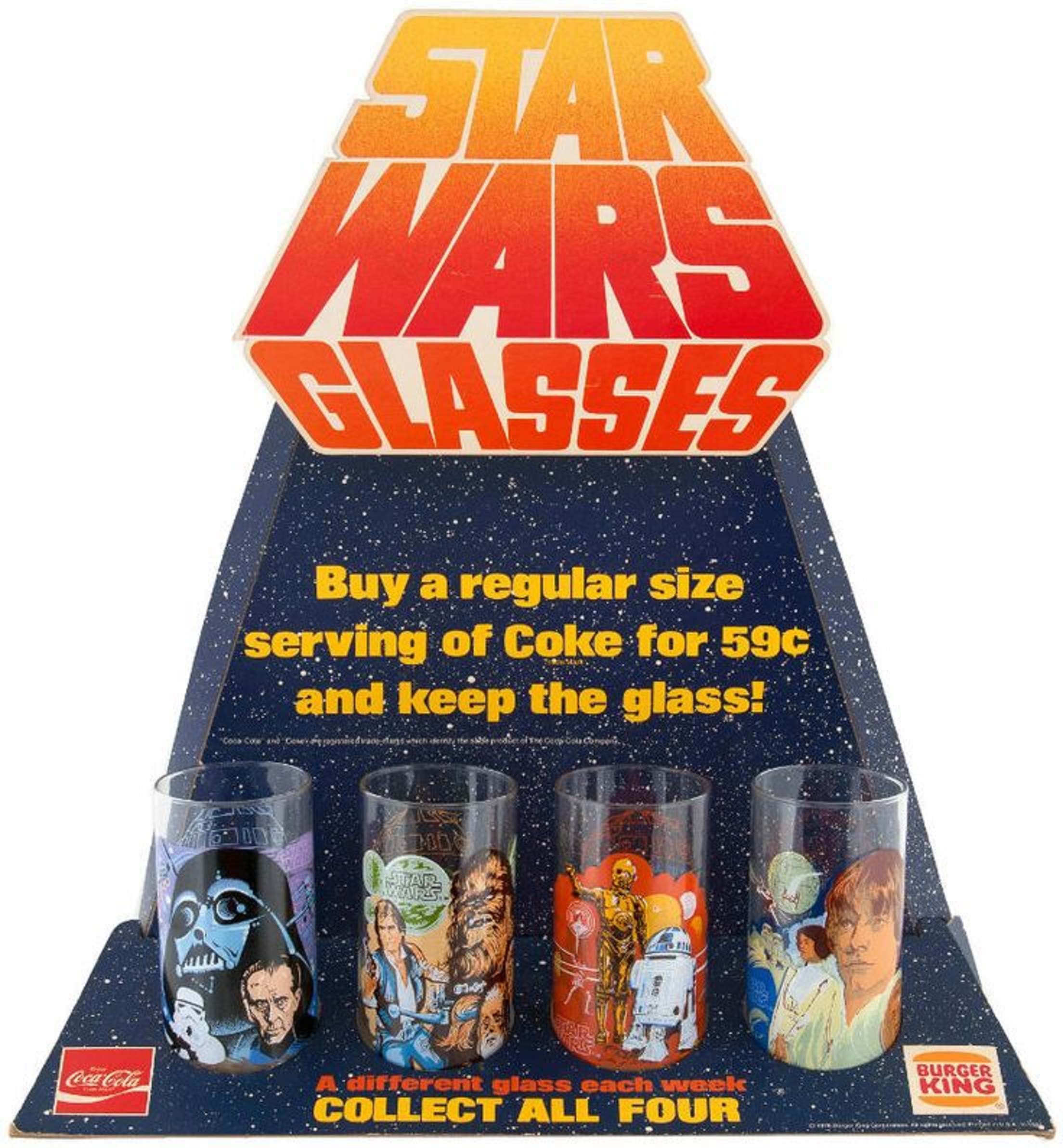 One unforgettable Star Wars original trilogy collectible came straight from your local Burger King restaurant and Coca Cola.
Beginning in 1977, and continuing in 1980 and 1983, the fast food giant sold (with a regular drink) large Star Wars drinking glasses.
These over-sized glasses were emblazoned with colorful images and even character descriptions from George Lucas's universe.
For Star Wars, for instance, there were four glasses a fan could collect: one for Luke Skywalker, one for Darth Vader, one for Han Solo and Chewie, and one for the droids, C3PO and R2-D2.
On the back of each glass — penned inside a transparent R2-D2 outline drawing- — was a character sketch.
For instance, Han and Chewie's glass reads that Chewbacca "is the two hundred year old giant wookie who co-pilots the Millennium Falcon for Han Solo. His awesome towering appearance and calculating co-pilot capabilities complement Solo's confidence and reckless action in the face of attack by Empire forces."
Here's the TV commercial for the first set of drinking glasses:
For The Empire Strikes Back in 1980, Burger King and Coke released four more beautiful glasses.
Yoda and Boba Fett both premiered in this set (on the Luke Skywalker and Darth Vader glasses, respectively).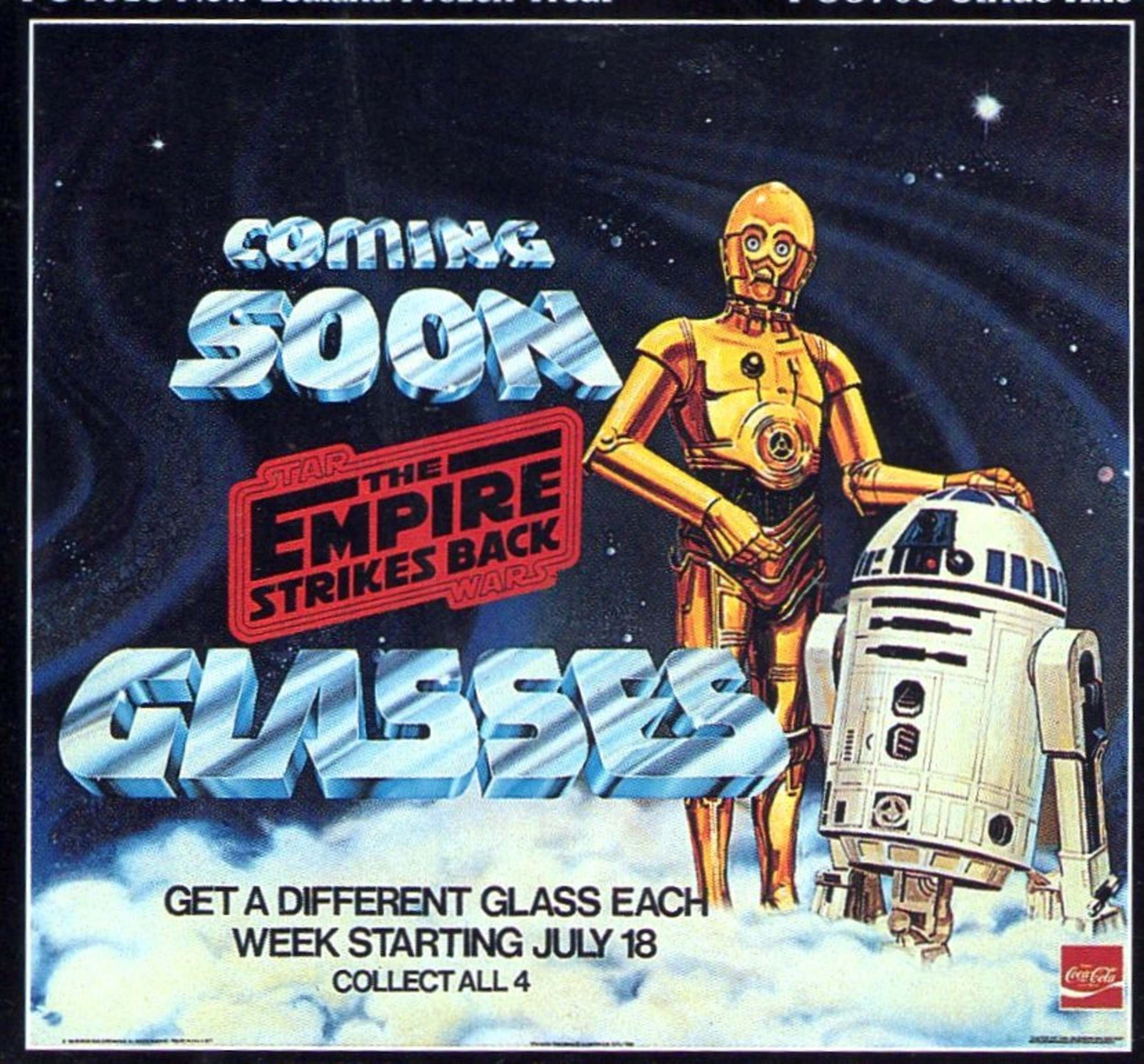 Meanwhile, Billy Dee Williams' scoundrel Lando Calrissian had a glass devoted to his character, and the droids appeared (again) on the fourth of the glasses.
In this case, the description on the back of the glass was inside a weird sort of cup/straw read-out, and not an R2 outline.
For 1983's Return of the Jedi, the final film in the trilogy, set-pieces and locations were favored over characters.
For instance, one glass illustrated the Sarlac Pitt and Jabba's skiffs in the deserts of Tatooine. Another showcased Jabba's palace (and featured an image of Leia in her slave gear).
The third glass introduced the Emperor in his Death Star throne room, and the fourth showed C3PO, treated as a deity by his furry captors, in the Ewok village.
Back in the day, it was great to go to Burger King, buy a whopper and fries, and add a new Star Wars drinking glass to your collection.
The only problem?  Years later, consumers learned that these (and indeed many novelty glasses sold at fast food restaurants during this era…) were apparently tainted with lead levels that exceeded the legal limit for children.
So if you own these glasses today, enjoy displaying them. Just don't drink from them.