These photographs are from Meryl Meisler's 3rd monograph, New York PARADISE LOST Bushwick Era Disco.  If you don't know Meryl's work, well, you should. Her photographs are quintessential New York in the 1970s-1990, evocative of the period when the kinetic city rocked with cocaine, AIDs, White Russians, poverty, bankruptcy, muggers, punk, disco, graffiti, stress, fear, crime, hip-hop, and the water stank of human waste and any body parts the city's fabled sewer-dwelling alligators found too tough to contemplate. This was when people brave enough, lost or criminally ambitious could bone up on the city's latest murder rate by checking out the bodycount on a sign illuminated sign on dystopian Times Square.
From 1981, Meryl worked in burnt-out Bushwick as a public school art teacher at IS 291. She had the presence of mind to take pictures. "Walking back and forth from the subway to school," she says, "I carried a small point and shoot camera with slide film to capture what I saw." Her photos fizz with movement, expectation and energy. "The students were on the pulse of popular culture. They exuded pride, joy and could challenge one's wits. Eventually, I taught photography with mixed media. 'Meryl Meisler & The Drop-Ins' created collaborative artwork exploring Bushwick and social issues."
Is that you in the pictures? Did you write "MRS Miesler Is A Bicth" on the ground, dine at the Tasty Pretzel Bakeries on Starr Street, flee down Palmetto Street? As ever, imagine the stories between the pictures.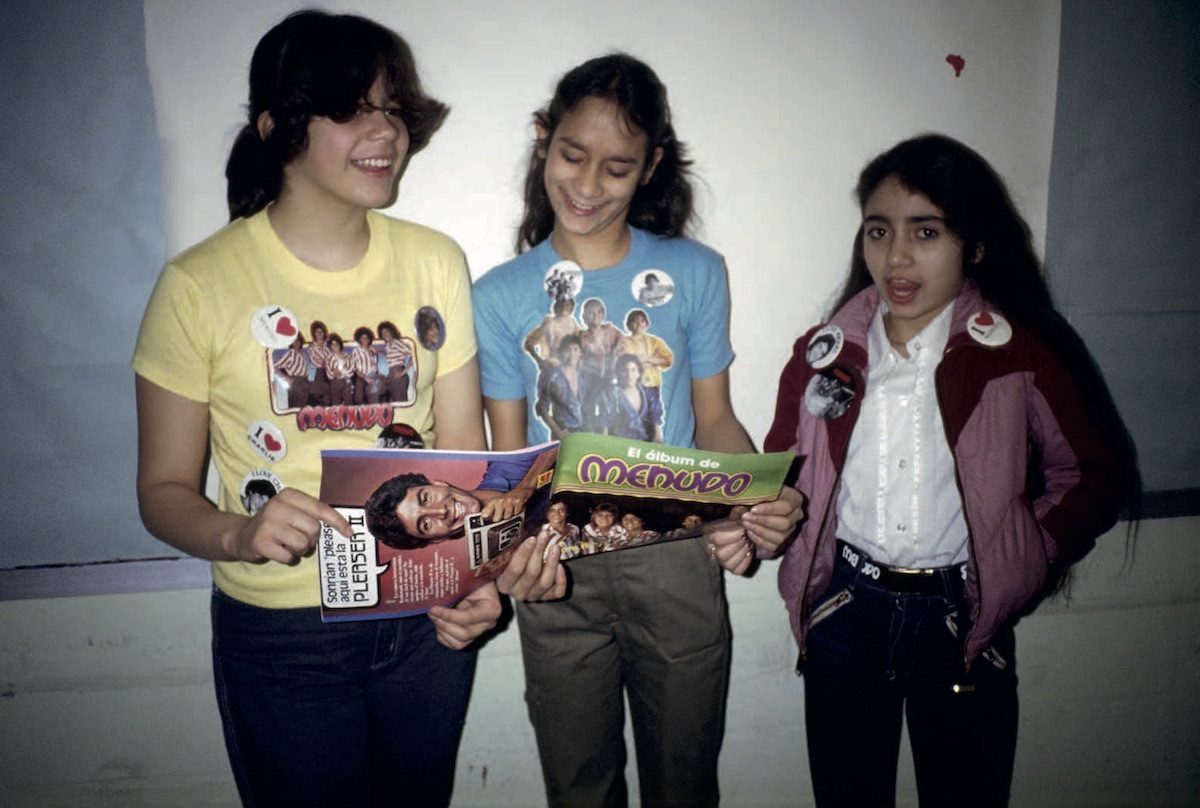 All pictures ©Meryl Meisler
You can buy Meryl's latest book at Strandbooks