A Bout de Souffle
Jean-Luc Godard once said that the success of A Bout de Souffle (usually known as Breathless outside France), was a mistake, saying, "there used to be just one way. There was one way you could do things. There were people who protected it like a copyright, a secret cult only for the initiated. That's why I don't regret making Breathless and blowing that all apart." In 1964, five years after the release of his influential film, Godard described his and his colleagues' impact at the time: "We barged into the cinema like cavemen into the Versailles of Louis XV."
The film was partly based on a true story. In 1952 the French tabloids France-Soir and Détective published a scandalous tale about Michel Portail – a young Frenchman who while in America had been imprisoned for armed robbery and subsequently expelled back to France. After spending the summer on the Cote d'Azur with his American girlfriend Beverly Lumet he stole a car to drive to Le Havre to visit his ailing mother. On the way he shot dead a motorcycle policeman but was eventually turned in to the police by Lumet.
After reading about the story François Truffaut, with Claude Chabrol, wrote an original treatment, but due to disagreements between the two men the project failed to get off the ground. Godard, however, liked the idea and wanted to make the film and with the help of Truffaut and Chabrol, who had recently both become star directors, managed to secure financing for the film. In the end Truffaut was credited as the original writer with Chabrol as the technical adviser although both their input was minimal.
Godard mostly wrote the script as he went along. He told Truffaut before the filming began, "Roughly speaking, the subject will be the story of a boy who thinks of death and of a girl who doesn't."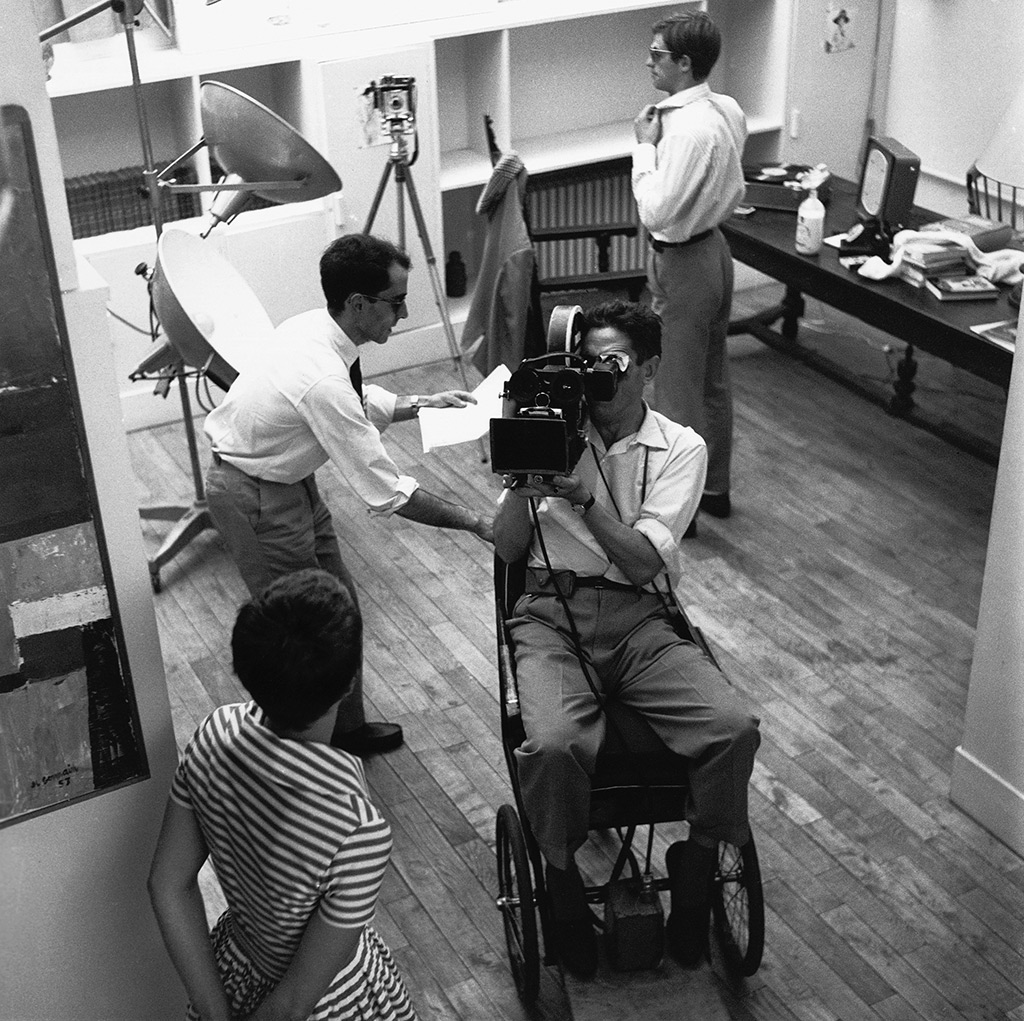 Although Jean-Paul Belmondo had appeared in a few movies before A Bout de Souffle, he wasn't particularly well-known, and not at all outside France. So to help the film's commercial appeal Godard looked for a famous female lead willing to work in his very low-budget film. Godard was acquainted with Francois Moreuil, who was married to Jean Seberg and she agreed to appear in the film for $15,000, close to peanuts for her at the time but one-sixth of Godard's budget.
Godard saw his movie as almost a documentary, and asked cinematographer Raoul Coutard to shoot the entire film on a hand-held camera, with almost no extra lighting. To shoot with such low light levels, Coutard used Ilford HPS film, although not available as motion picture film stock. To get around this they took 18-metre lengths of HPS film sold for 35mm still cameras and spliced them together to make a 120-metre roll. The film was also pushed from 400 ASA to 800 ASA.
Filming began on August 17, 1959. Godard met his crew at the Café Notre Dame near the Hôtel de Suède and shot for two hours until he ran out of ideas.[6] Coutard has stated that the film was virtually improvised on the spot, with Godard writing lines of dialogue in an exercise book that no one else was allowed to look at. Godard would give the lines to Belmondo and Seberg while having a few brief rehearsals on scenes involved, then filming them. Coutard used an Eclair Cameflex camera (the only camera that was able to use the still film sprocket holes) but it was noisy and incapable of synchronising the sound and almost the entire film had to be dubbed in post-production.
Godard shot most of the film chronologically, with the exception of the first sequence, which was shot towards the end of the shoot.
In his biography of Godard, Richard Brody wrote in 2008, "The seminal importance of the film was recognized immediately. In January 1960 — prior to the film's release — Godard won the Jean Vigo Prize, awarded 'to encourage an auteur of the future'… When Breathless opened in Paris…not in an art house but at a chain of four commercial theaters, selling 259,046 tickets in four weeks. The eventual profit was substantial, rumored to be fifty times the investment.
Roger Ebert included the film in his "Great Movies" list in 2003, writing that, "No debut film since Citizen Kane in 1942 has been as influential".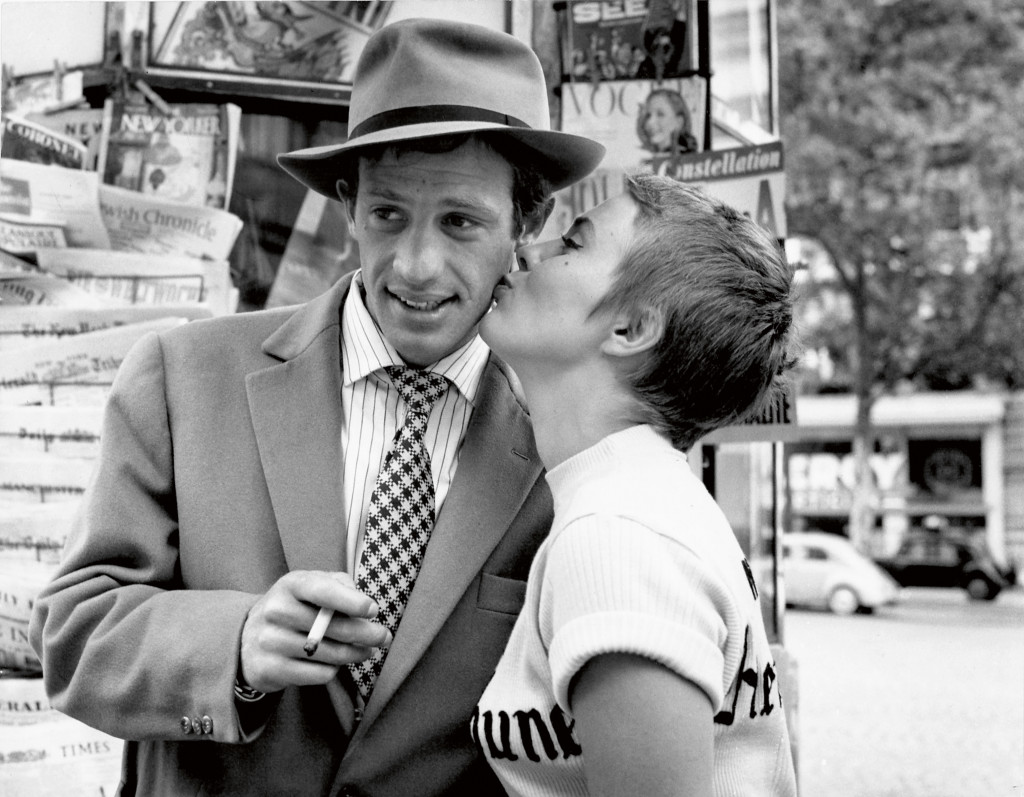 The French photographer Raymond Cauchetier (born January 10, 1920) is known for his work as the set photographer from 1959 to 1968 on many of the seminal films of the French New Wave. His photographs are an important record of the New Wave directors at the beginning of their careers, and of their unconventional and groundbreaking production methods. A 2009 profile of Cauchetier in Aperture magazine declared that his photographs "are themselves central works of the New Wave."