In 1955, the British-born Mexican artist Leonora Carrington (1917–2011) created her own tarot deck, hand painting archetypes of the 22 major arcana, adding layers of silver and gold over bursts of color. The tarot cards were discovered a year before her death, at age 94, and first exhibited at Leonora Carrington: Magical Tales in 2018, leading to the publication of The Tarot of Leonora Carrington.
Raised a Catholic, Carrington had a long-held curiosity in the esoteric. The Jewish Kabbalah, ancient Egyptian magic, the Mesoamerican influences of her adopted country, Tibetan Buddhism, astrology, alchemy, Celtic mythology, less conventional systems of belief  and the occult all influenced her work.
As Merve Emre notes in the New Yorker, when asked to describe the circumstances of her birth, Carrington would say she was more made than born. One day, her mother, fattened by truffles, oysters and pheasant had sat on a machine designed to extract semen from animals. She entered the world as product of human, animals an technology on April 6, 1917. As she put it: "I am as mysterious to myself as I am to others."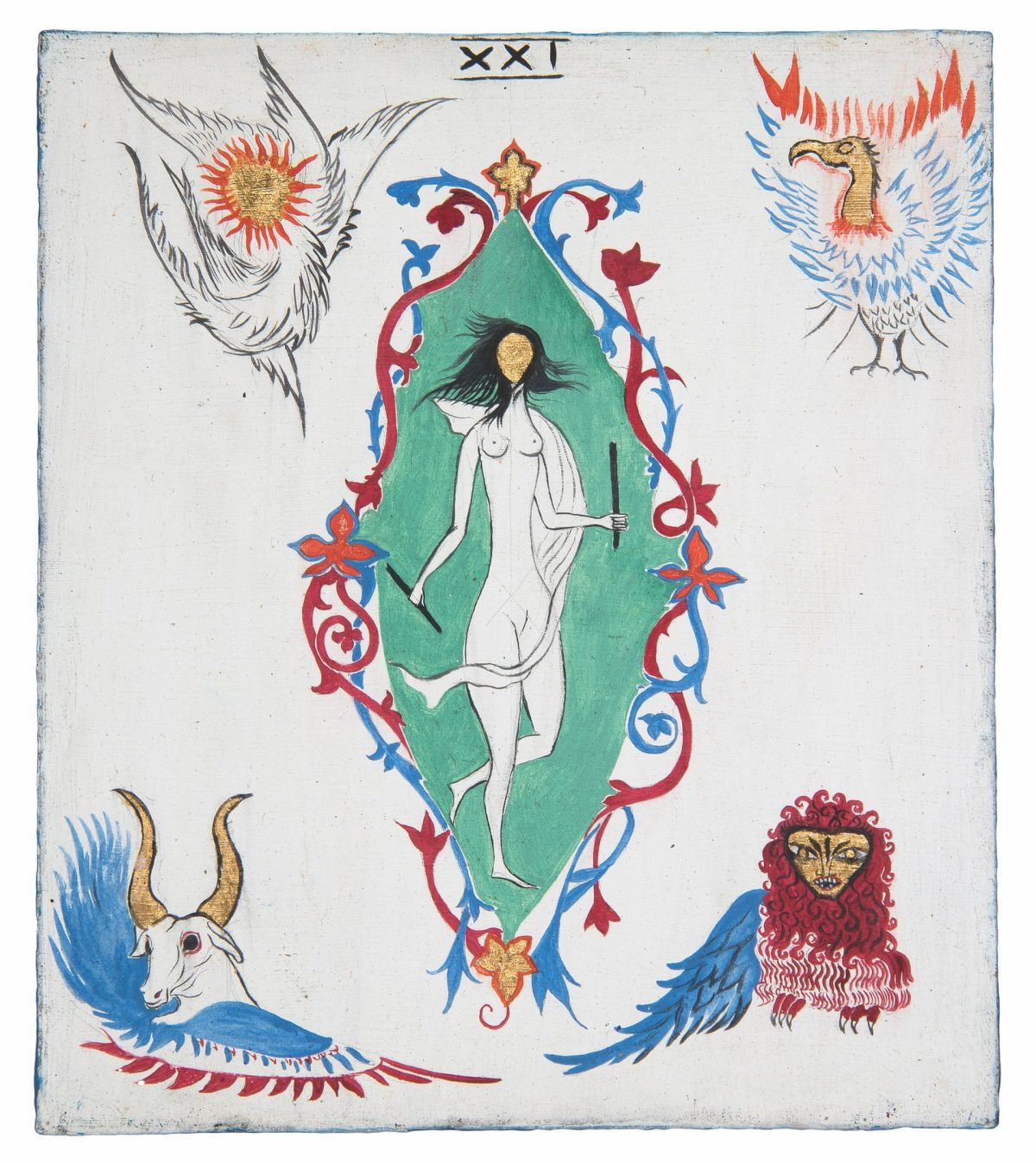 Leonora Carrington (1917–2011) was born into a wealthy family in Lancashire, England. In 1936, she saw Max Ernst's work at the International Surrealist Exhibition in London, and met the artist the following year. They became a couple almost immediately. When the outbreak of World War II separated them, Carrington fled to Spain, then Lisbon, where she married Renato Leduc, a Mexican diplomat, and escaped to Mexico, where she became close with Remedios Varo and other expat Surrealists.