ANORAK journeys back to take a gander at the first and foremost Big D Nuts girl. In the 1970s, the marketing department at Smiths Snacks made a link between salty peanuts farmed in "Dallas" (that's the 'Big D') and saucy babes. The babes would be hidden behind packets of nuts stuck to cardboard dispensers at the back of the pub's bar. Buying the nuts would reveal more of the Big D dolly (photos). And her name was Beverley Pilkington – Big D Bev. She would also be seen on the Sun's Page 3 and Top of the Pops album covers. Said Bev:
"I always felt a bit silly sticking my boobs and bum out. And although sitting around in a wet shirt is all right on a beach in the Caribbean it's not much fun when you are in a cold studio. After a fairly short time I got fed up with it and made up my mind to stop doing glamour altogether and concentrate instead on fashion and advertising. It may not be so well-paid and there's no star billing – a lot of people think I've given up modelling altogether just because they don't see me on Page 3 any more – but I'm much happier."
In 1979, Beverly posed for her calendar: THE BIG D SPORTING NUTS:
ALAN HUDSON
ALEX 'HURRICANE' HIGGINS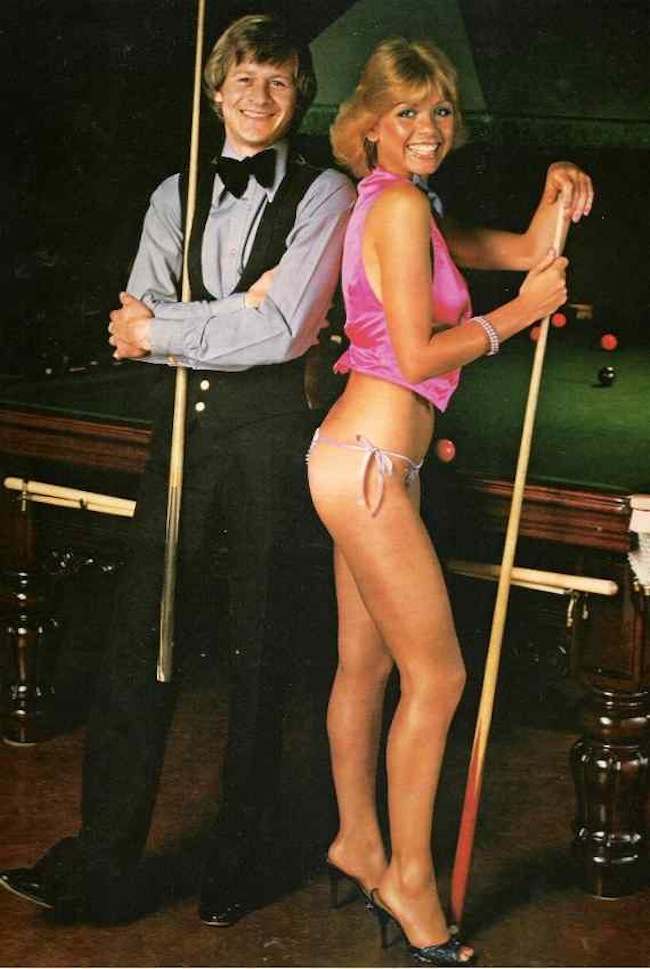 JOHNJO O'NEILL
'OUR' HENRY COOPER
TONY GREIG
EDDIE KIDD
Spotter. See more of Bev here.