"[America] Such a hard society to understand. I used to say to myself: there's a constant race between the forces of evil in America and utopian forces. Just when utopia is squarely in view, evil will win out. Now of course I'm haunted by that."

– Joel Sternfeld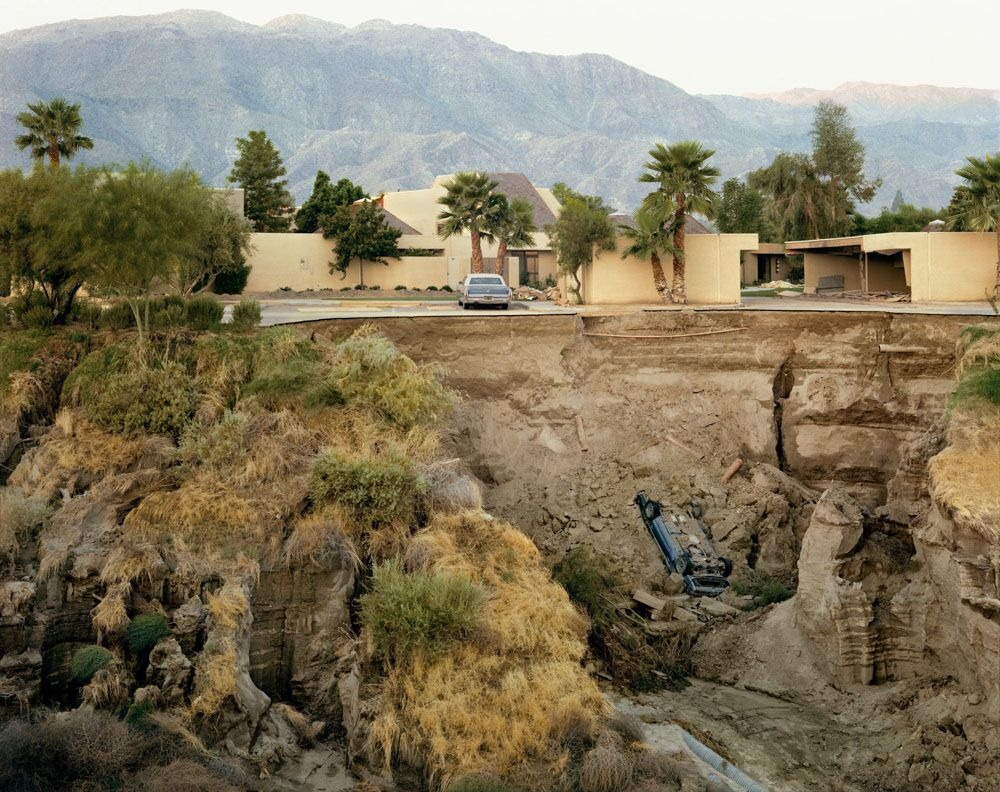 We're on the road though America with Joel Sternfeld. We were last there in mid-Century Kodachrome, making the trip across the USA by road in the 1950s and 1960s. Now Sternfeld show us his big views of the big country in the 1970s and early 1980s.
The view through his 8 x 10 inch camera are a little unnerving, sinister, even. Get a load of that fireman picking a pumpkin at a roadside stall while a house burns in the background. People look small, as if they're about to be engulfed by big nature all around them.
"No individual photo explains anything, he said in 2004. "That's what makes photography such a wonderful and problematic medium." That blaze  the fireman appears to be ignoring, is part of a training routine.
After being awarded a Guggenheim Fellowship, Sternfeld wrote in his Guggenheim report of his desire "of someone who grew up with a classical regional America and the order it seemed to contain, to find beauty and harmony in an increasingly uniform, technological, and disturbing America."
These photographs appeared in American Prospects (1987). And here via Joel Sternfeld, Colour Photographs: 1977-1988 at Huxley Parlour and Steidl.