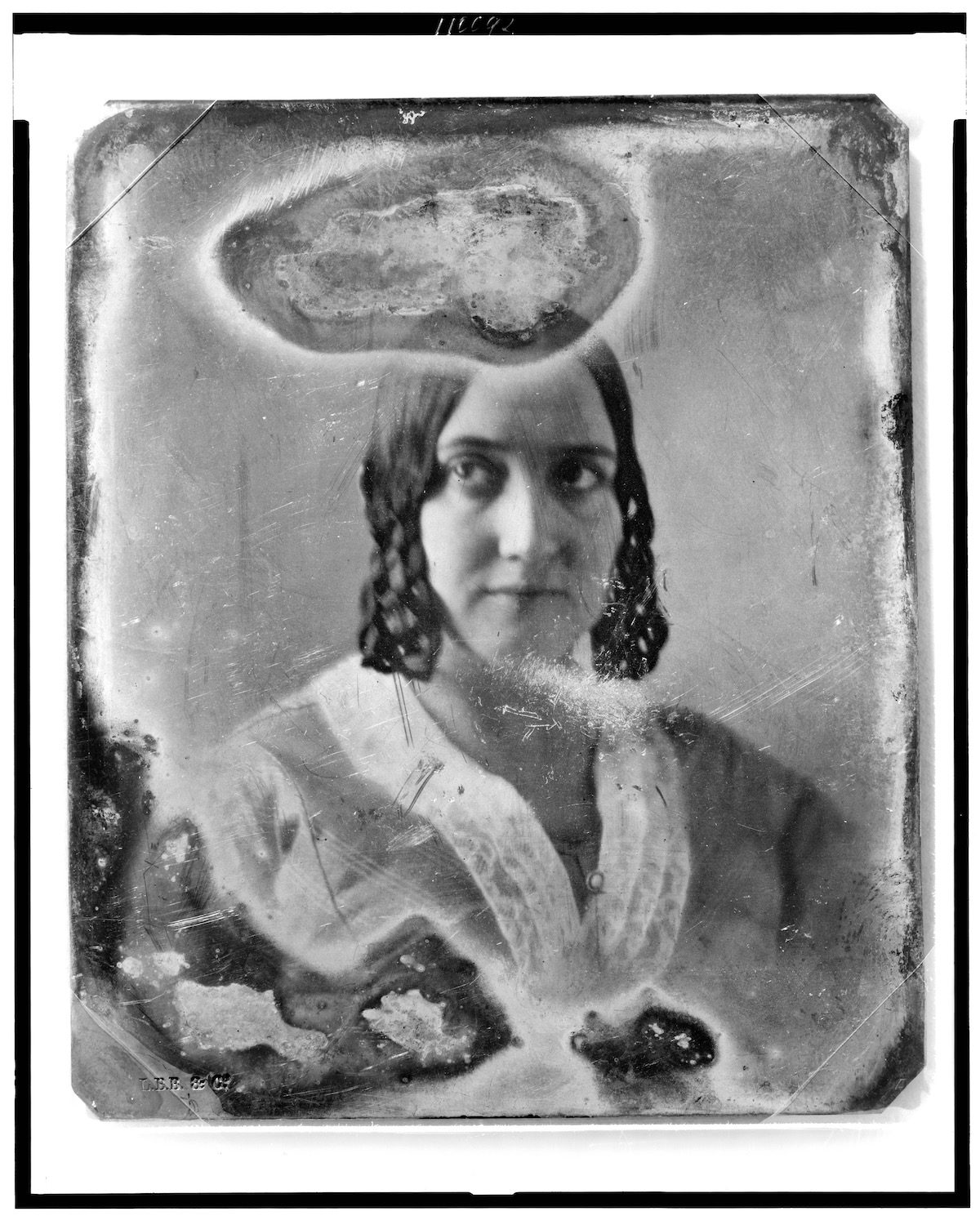 Mathew Brady (c. 1822–1824 – January 15, 1896), studied under inventor Samuel F. B. Morse, who pioneered the daguerreotype technique in America, operated his own studios in New York City and Washington DC, photographing the likes of Andrew Jackson, Edgar Allan Poe, John Quincy Adams and Abraham Lincoln.
Brady photographed 18 of the 19 American presidents from John Quincy Adams to William McKinley. The exception was the 9th President, William Henry Harrison, who died in office three years before Brady started his photographic collection.
But what of his images?
On 9 January 1839, the French Academy of Sciences revealed the daguerreotype process. Louis-Jacques-Mandé Daguerre invented the technique around 1837.
A daguerreotype is made using a copper plate, coated with a thin layer of silver which, after cleaning and polishing, is bathed in iodine vapour to create a light-sensitive surface. It's then placed inside the camera and exposed to produce a latent image and developed with mercury vapour. This process produced a positive image with a delicate mirror-like surface, which can be sealed and stored in a protective case.
"From today, painting is dead," said French painter Paul Delaroche when seeing his first daguerreotype in 1839. Photography was progressive. But it can fail to capture the subject's essence just as much as an indifferent painting can. Both capture the artist's view, but painting and photography have different relationships to reality. Photographs immediately take on a nostalgic character.
And daguerreotypes are prone to decay, as are all photographs. These images reflect life past its best before date. There's something beautiful about Beady's photographs held at the Library of Congress.