We're about to take a walk through several issues of 16 Magazine from 1965-66 where nearly every picture and word is devoted to any-and-all-things-British.  Whether it's fashion advice or celebrity gossip, it's nonstop UK on every last page.  Of course, it's no surprise that in 1965, during the heart of the British Invasion, we'd get more than our fair share of the English beat – but WOW, we Americans were definitely Anglo-obsessed.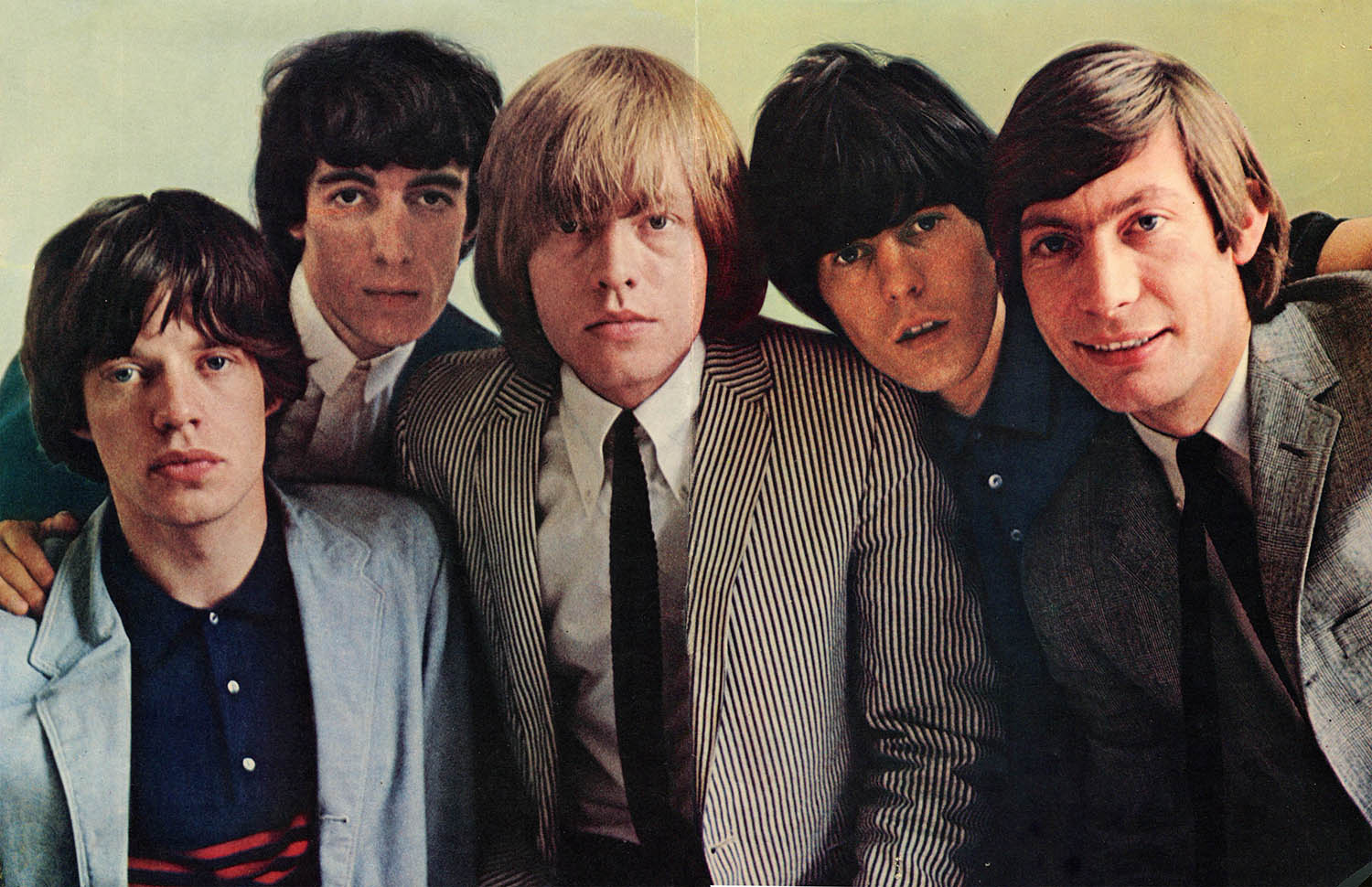 Americans were just getting introduced to the Stones in '65 – the year "(I Can't Get No) Satisfaction" was released.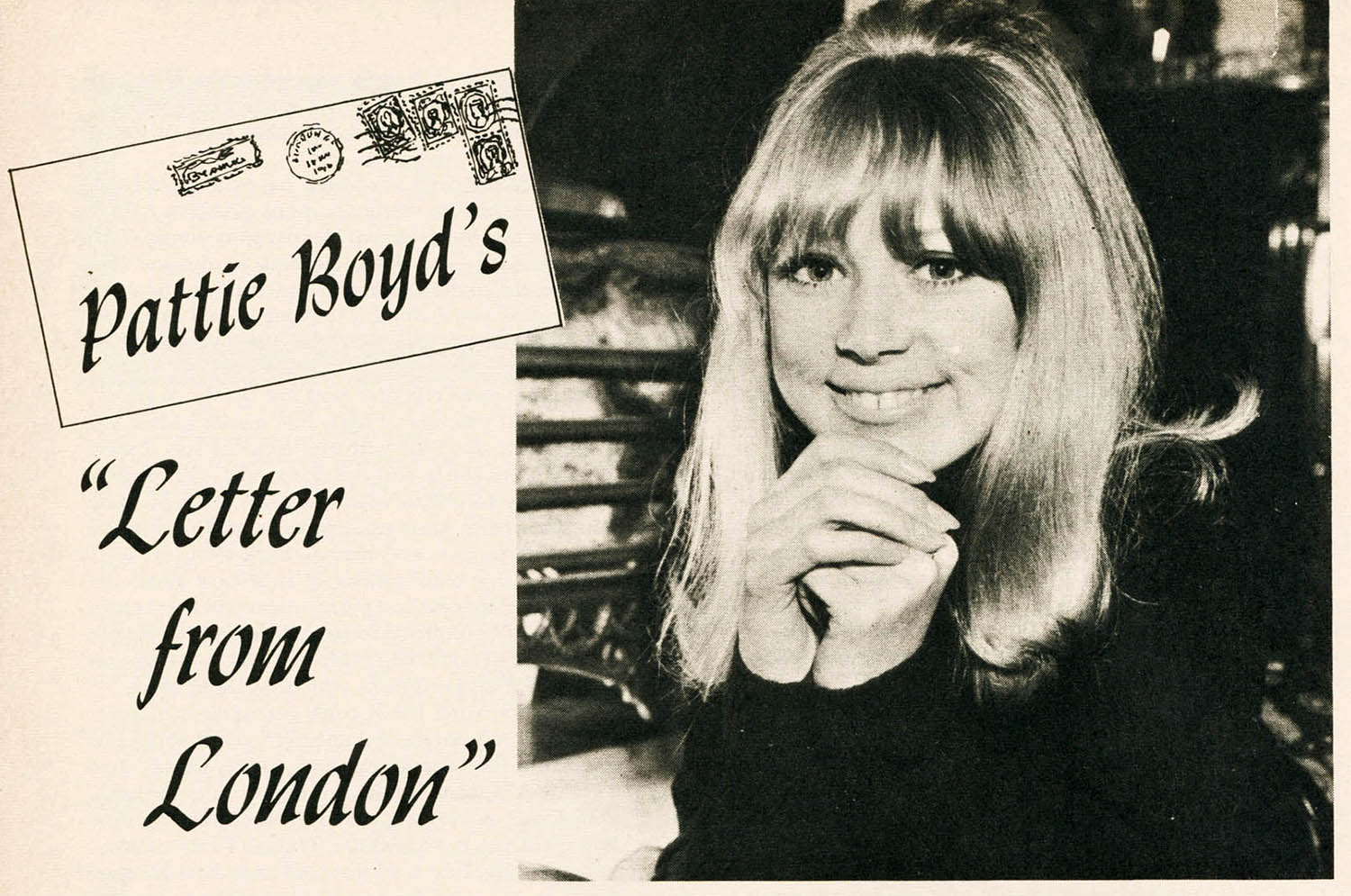 In which Patty Boyd answers fan mail.  But I'm not convinced this was really Patty taking time out to write for 16 Magazine.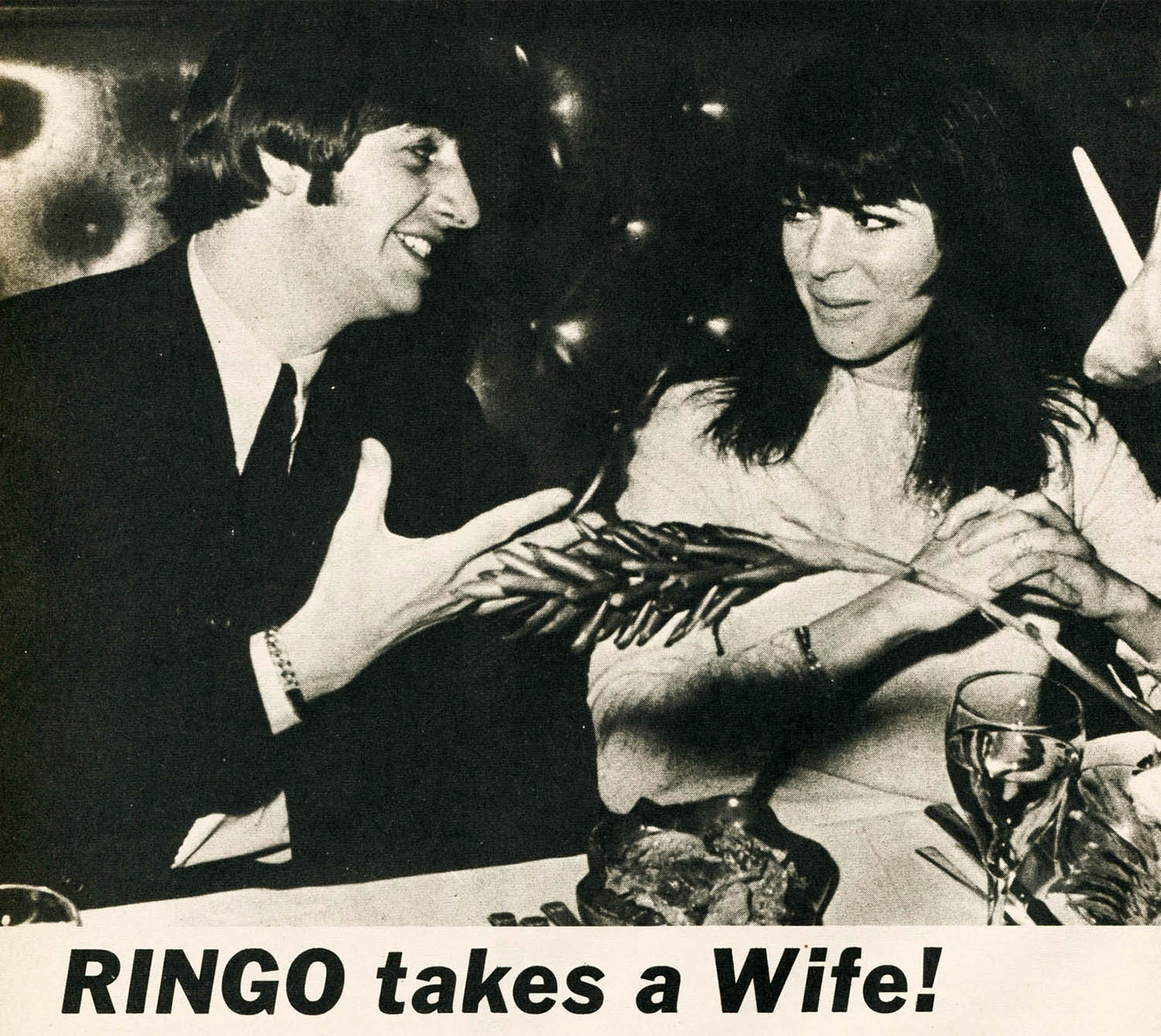 Ringo marries 18 year old Maureen Cox.  Brian Epstein was best man.  McCartney does not attend because he's in Africa.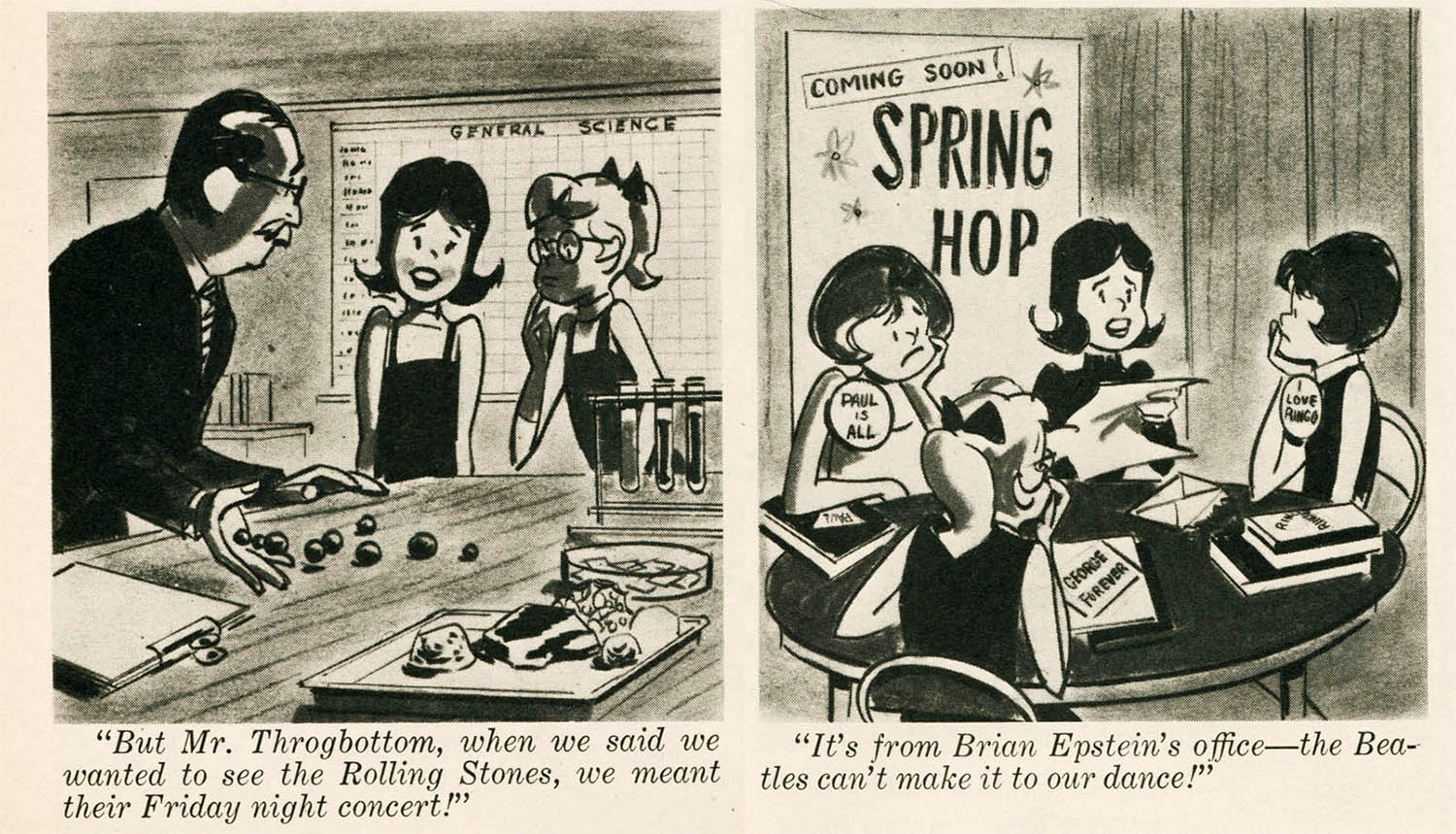 Even the funnies are British Invasion related.  One comic delivers a Rolling Stones gag, while the other throws out a Brian Epstein reference.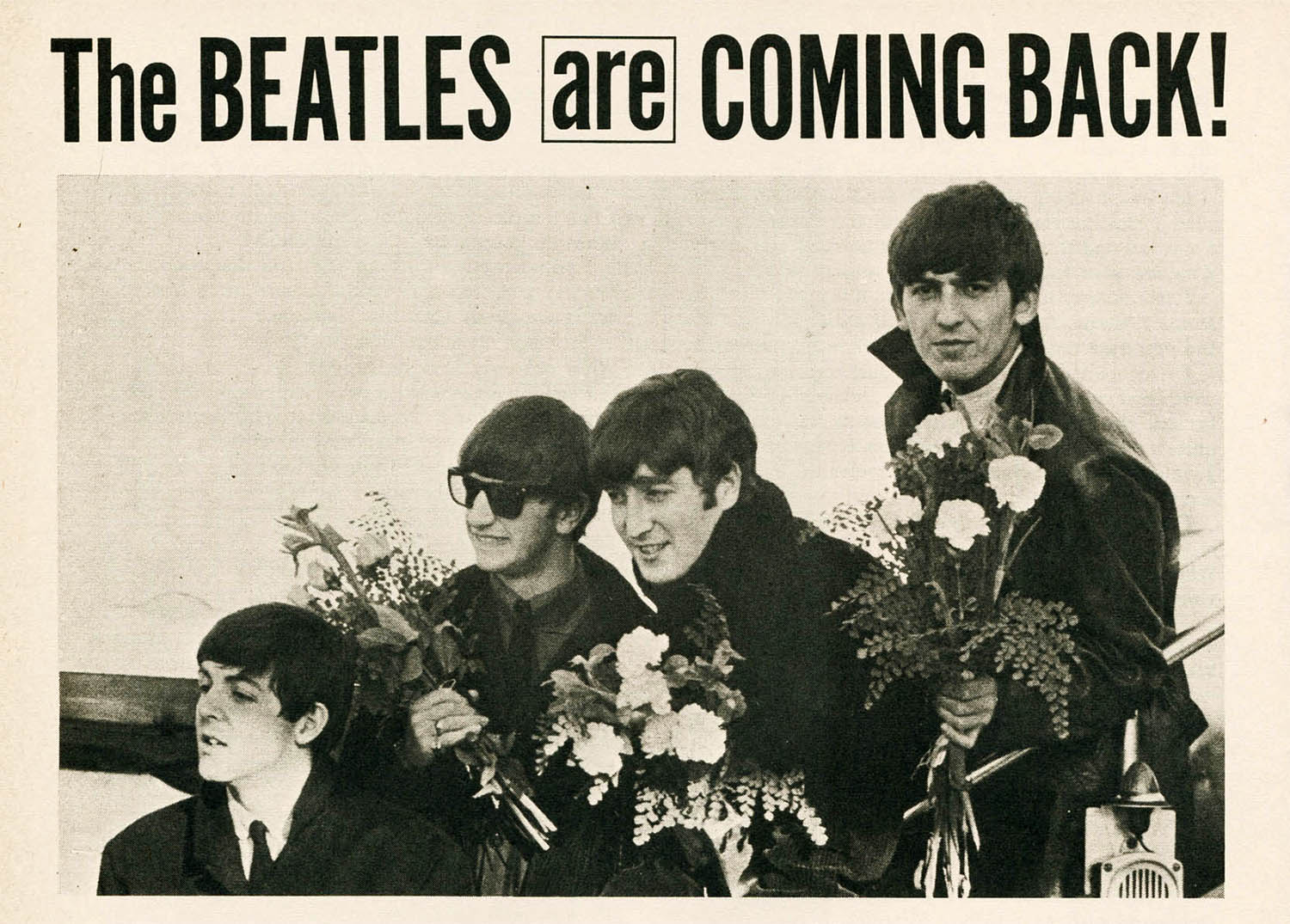 This article puts Americans at ease – the Fab Four are coming back.  Here's their schedule as described by 16 Magazine:
April – May – Finishing film – working title "Beatles Film No. 2"
July – European tour starting in Paris, then Spain and Italy
August 13th – tape Ed Sullivan
August 15th – New York City Concert probably in Yankee Stadium
August 16th-30th – US Tour (and Mexico City) ending at the Hollywood Bowl
Of course, that Beatles film would be "Help!" and the August 15th NYC performance would be the epic Shea Stadium Concert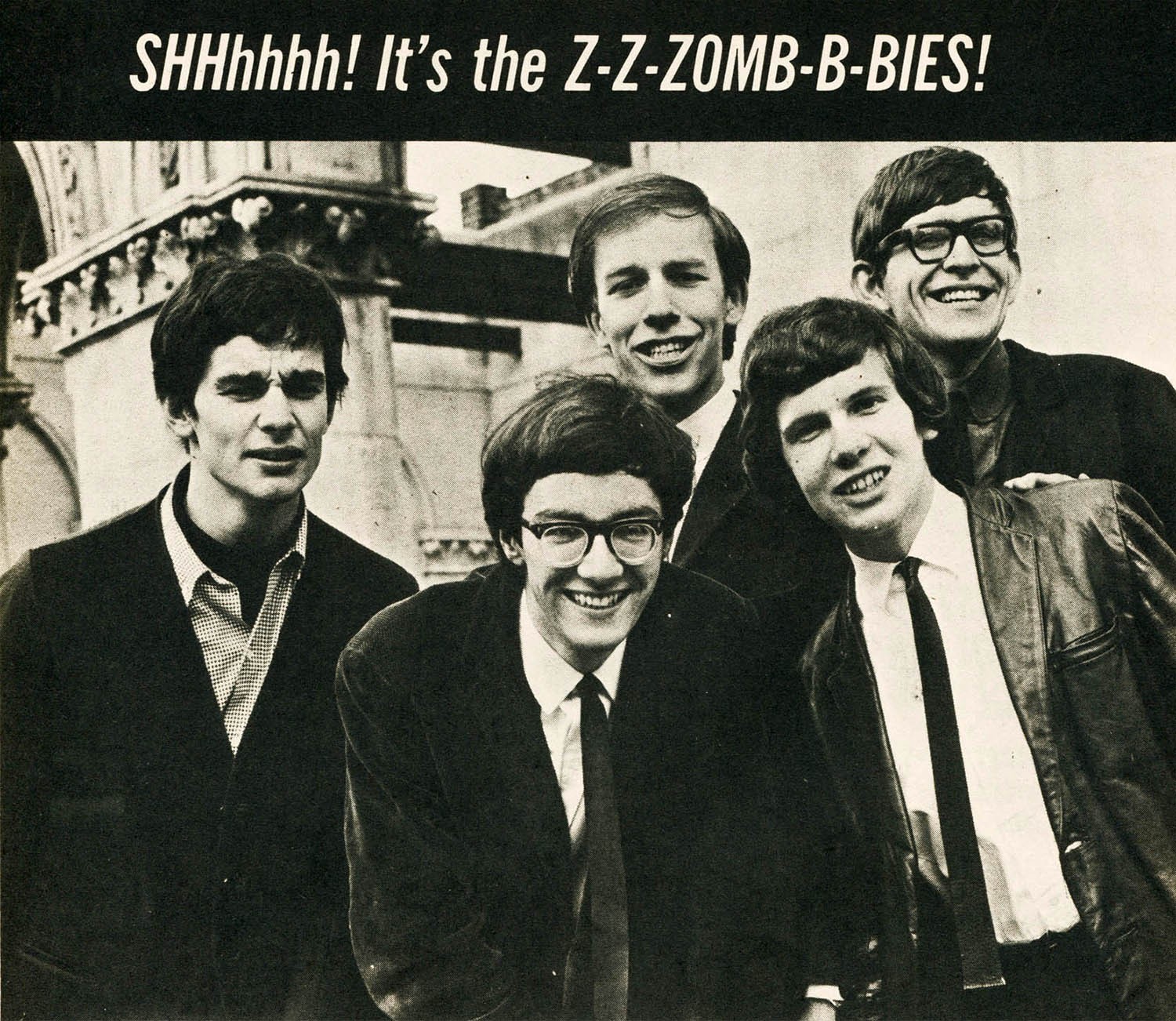 I'm a huge fan of their Odessey and Oracle, but you have to admit these lads weren't exactly lookers – quite unlike today's polished teen heartthrobs.  It wasn't all about the presentation back then. The Animals were another example…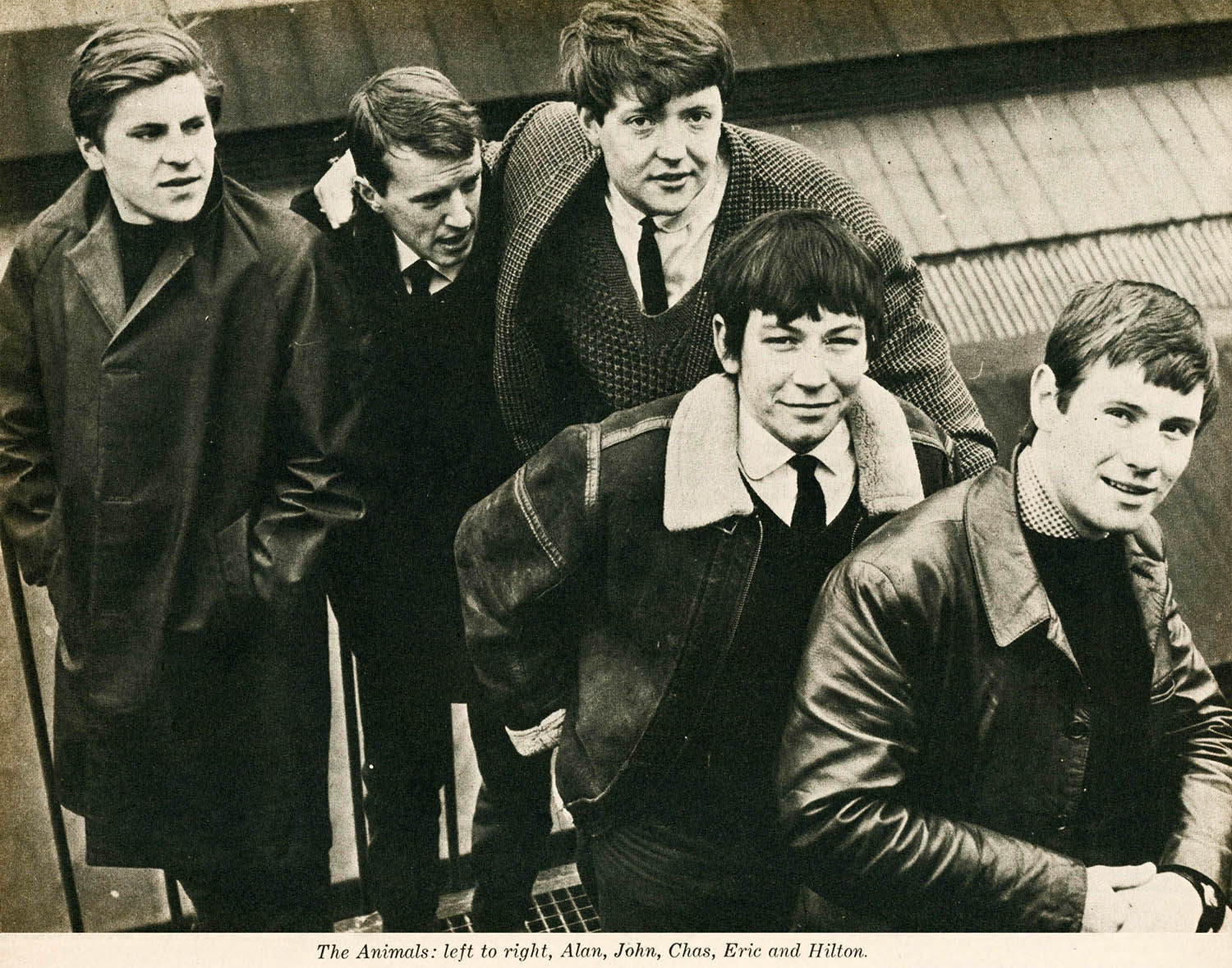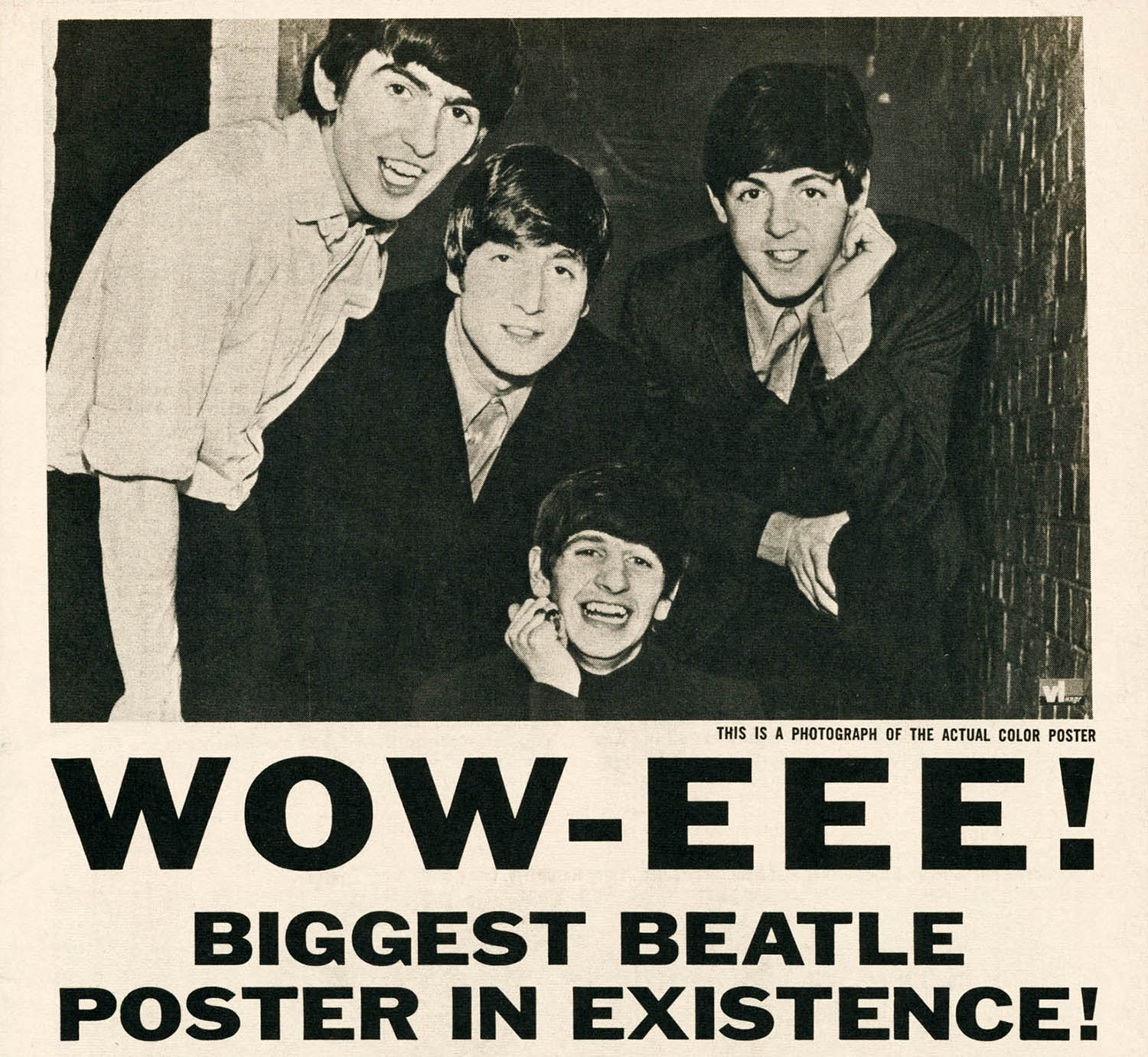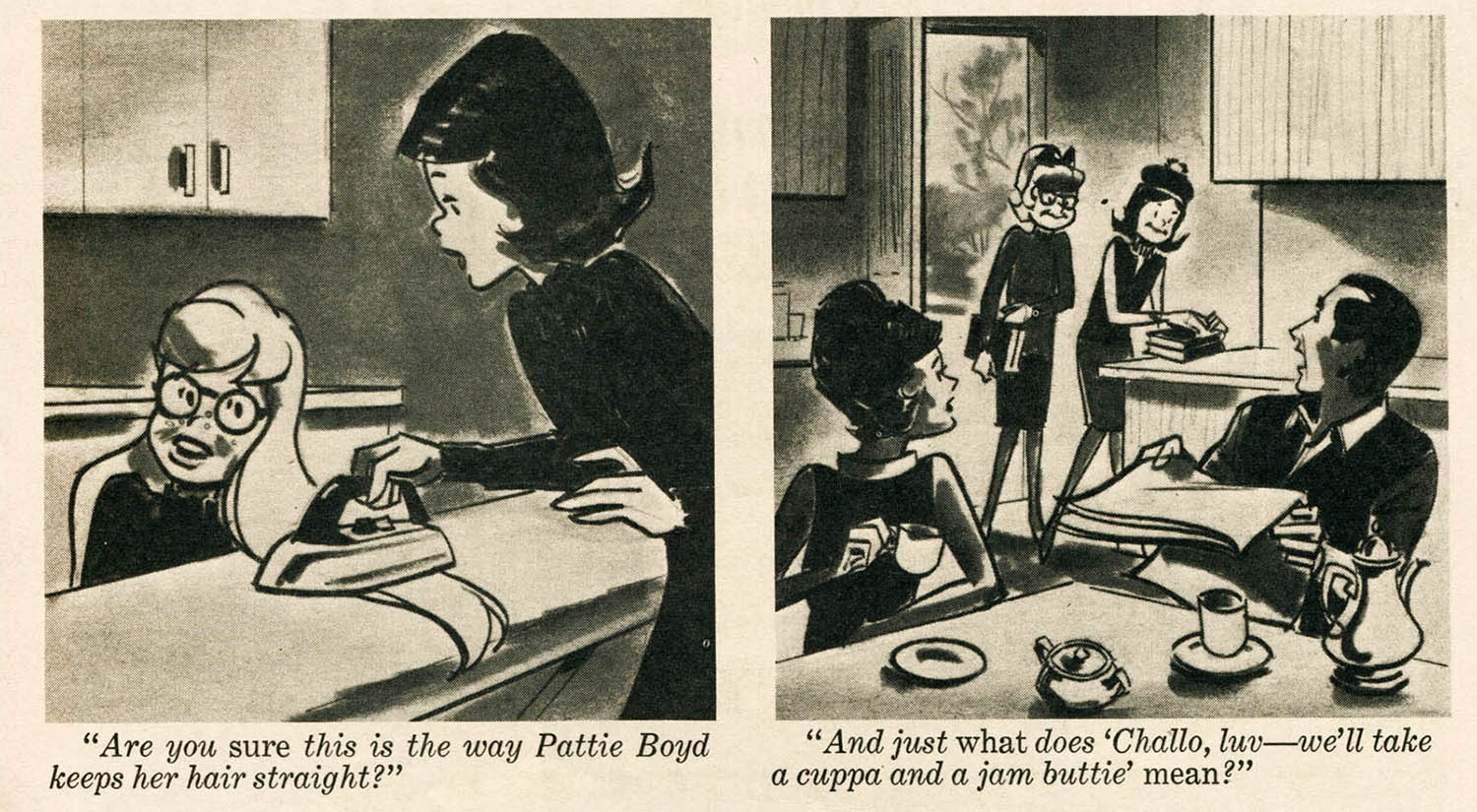 I love this: a Pattie Boyd joke, and an American dad utterly confused by British lingo.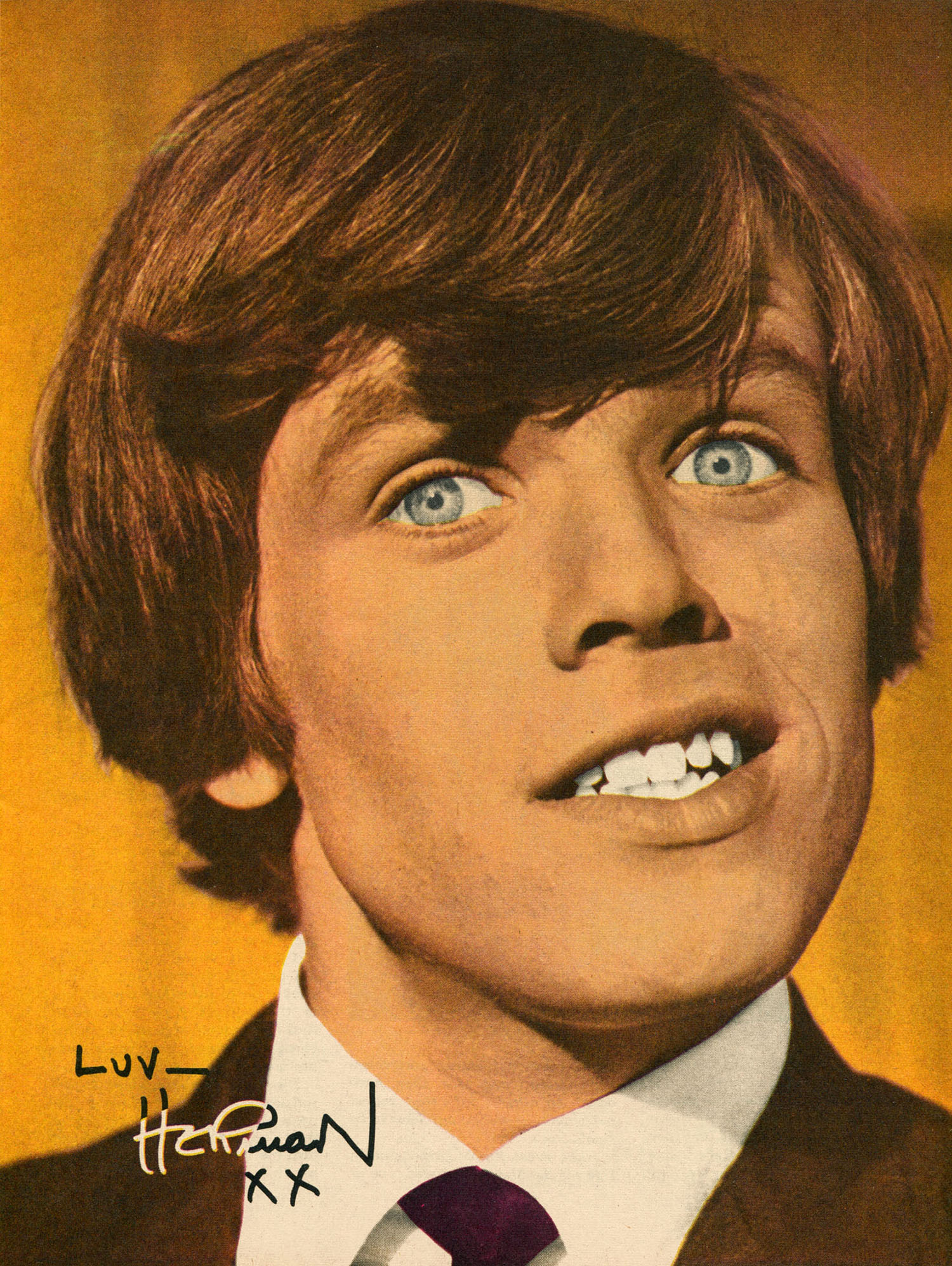 This Peter Noon centerfold is simply frightening.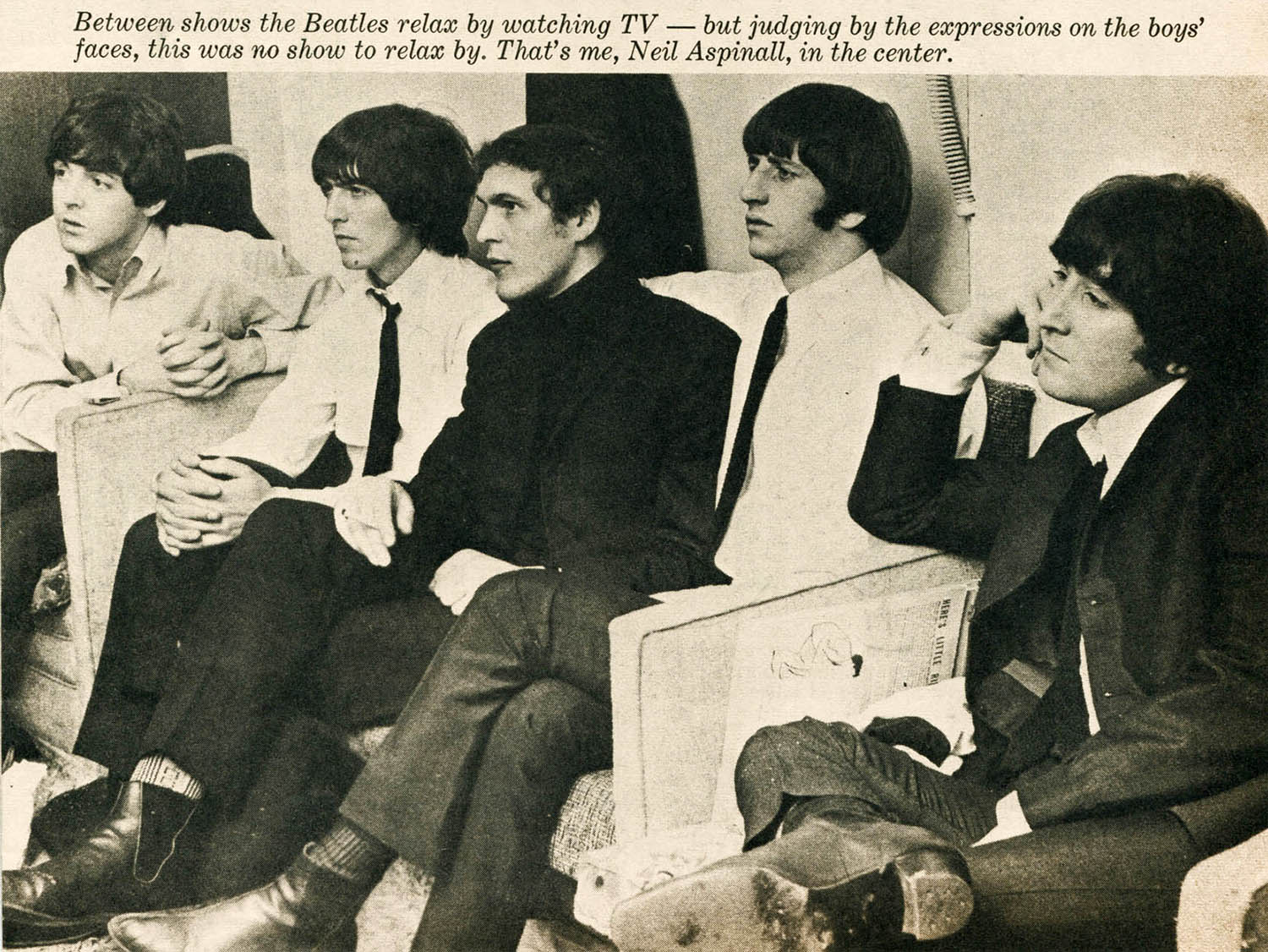 16 Magazine ran a series of Beatles backstage stories by Neil Aspinall throughout 1965.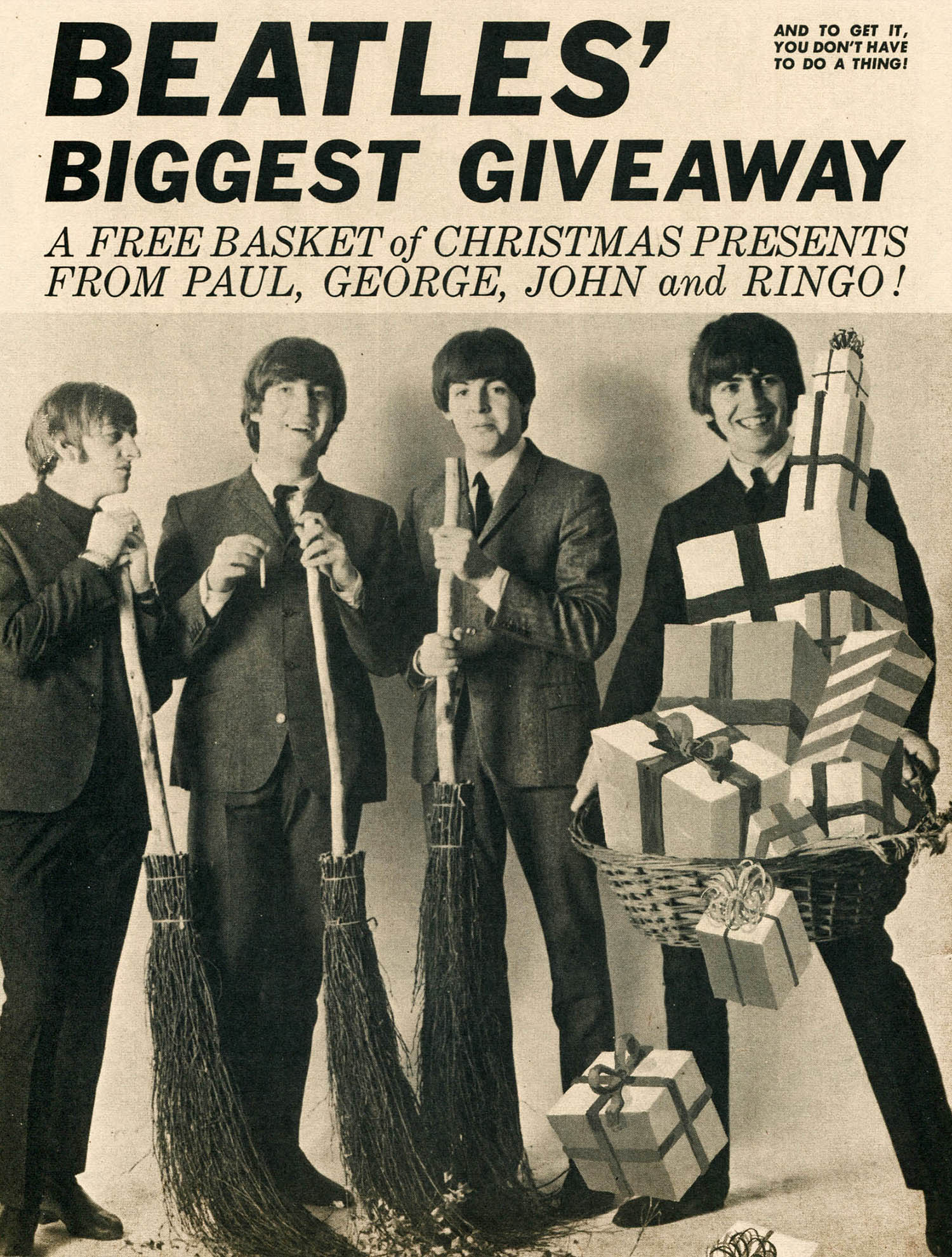 Another recurring feature was "English Trends & Friends"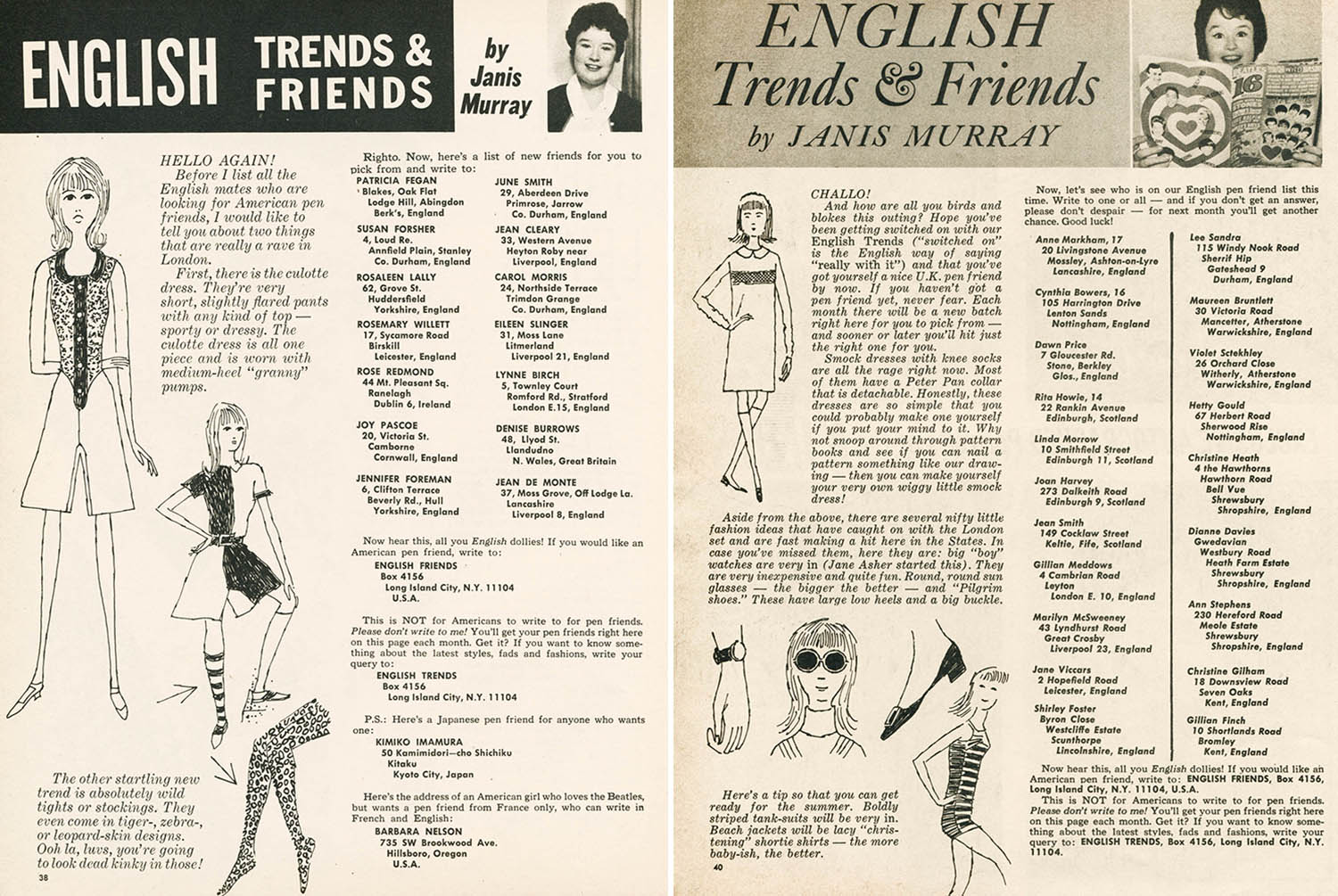 "CHALLO! And how are all you birds and blokes this outing?" Here we learn from an English pen friend that big watches are "in" thanks to Jane Asher, and so are leopard print stockings – "Ooh la, luvs, you're going to look dead kinky in those!"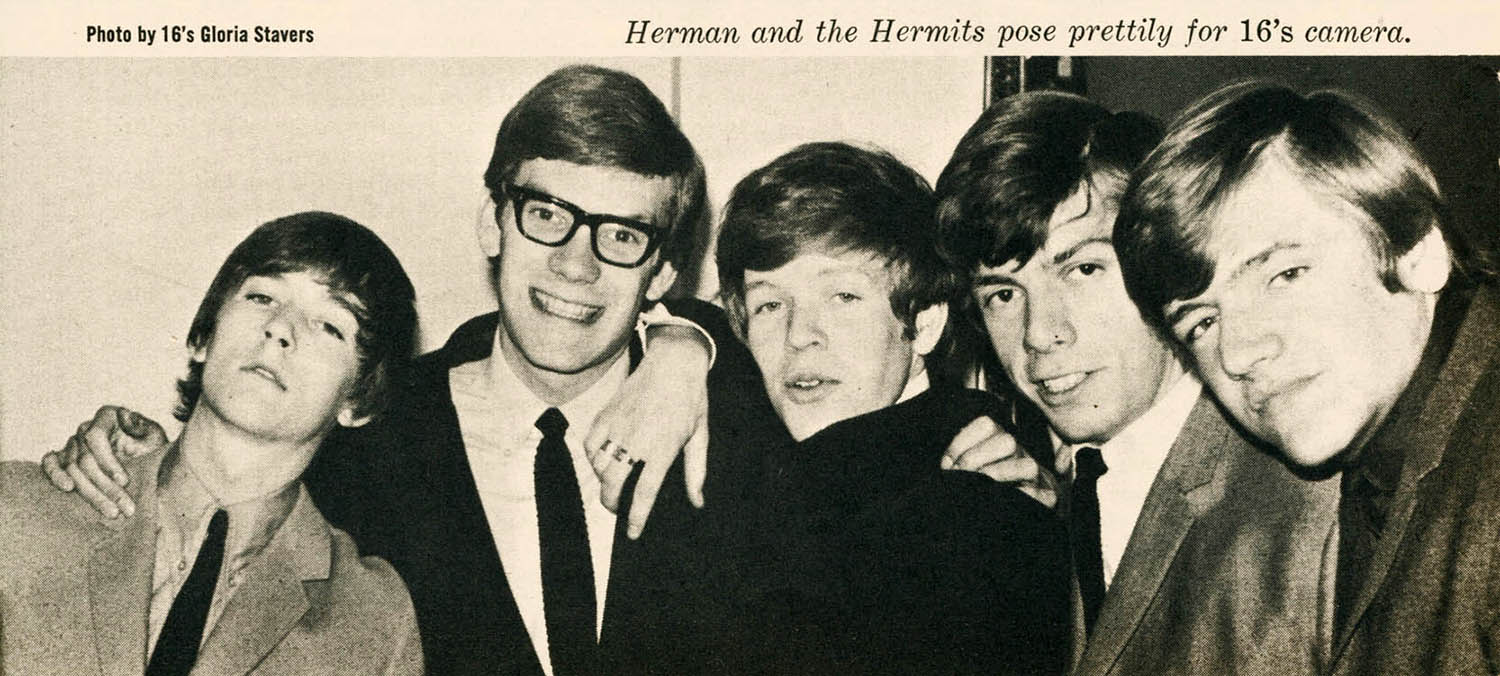 "Herman and the Hermits pose prettily for 16's camera"… well "prettily" may not be the word I'd choose.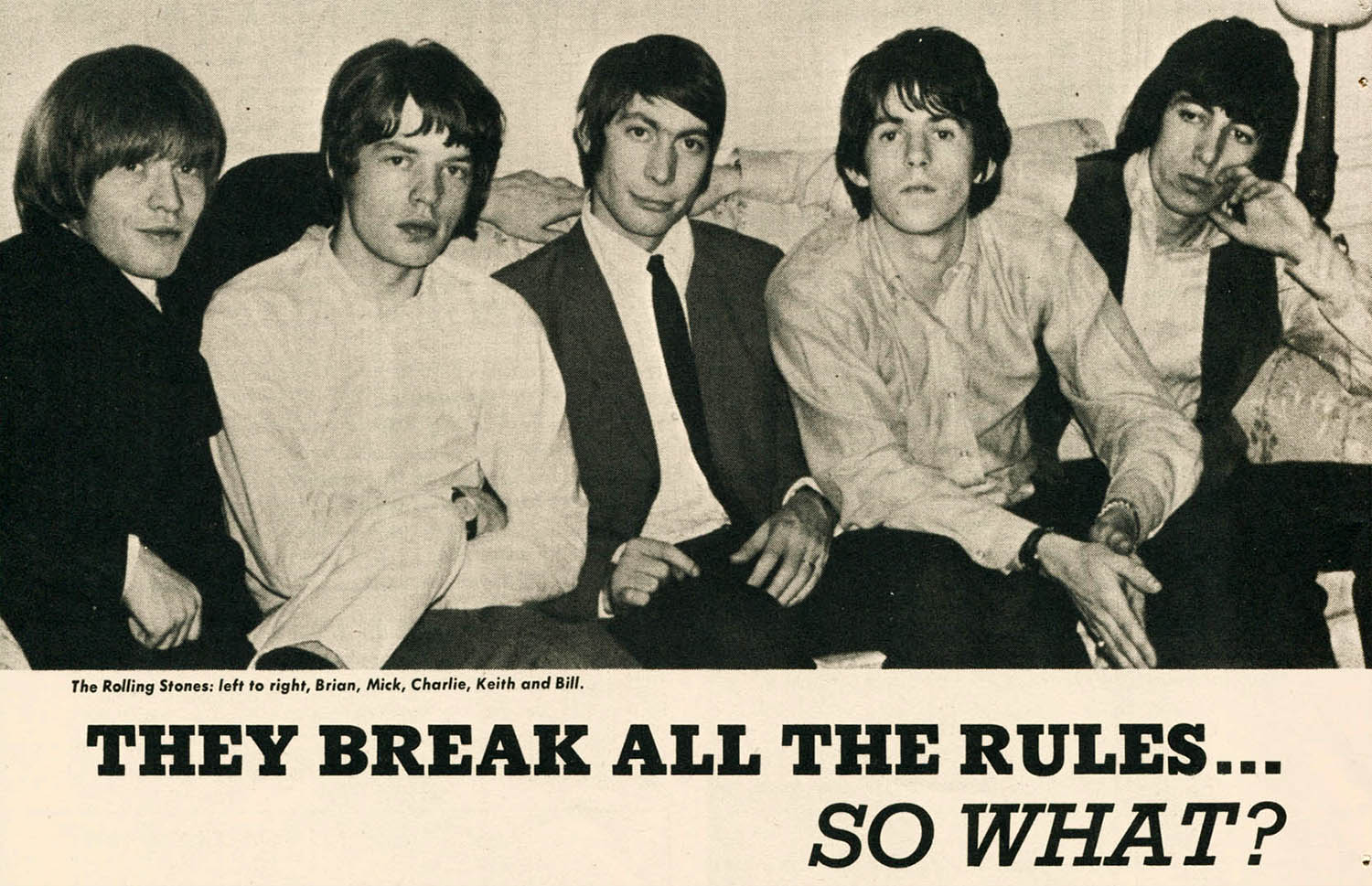 Americans are starting to catch on that the Stones aren't your typical smiling, family-friendly British Invasion act.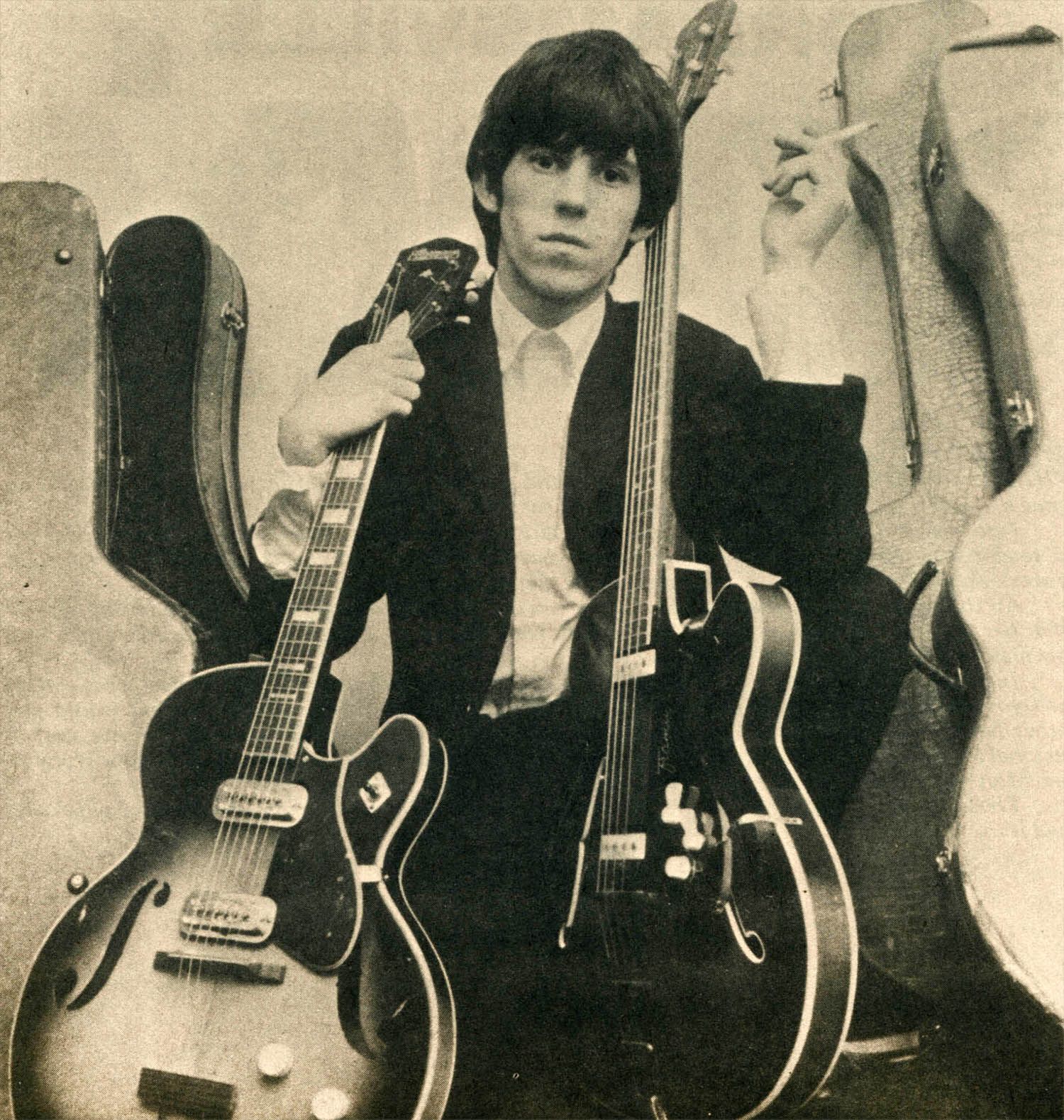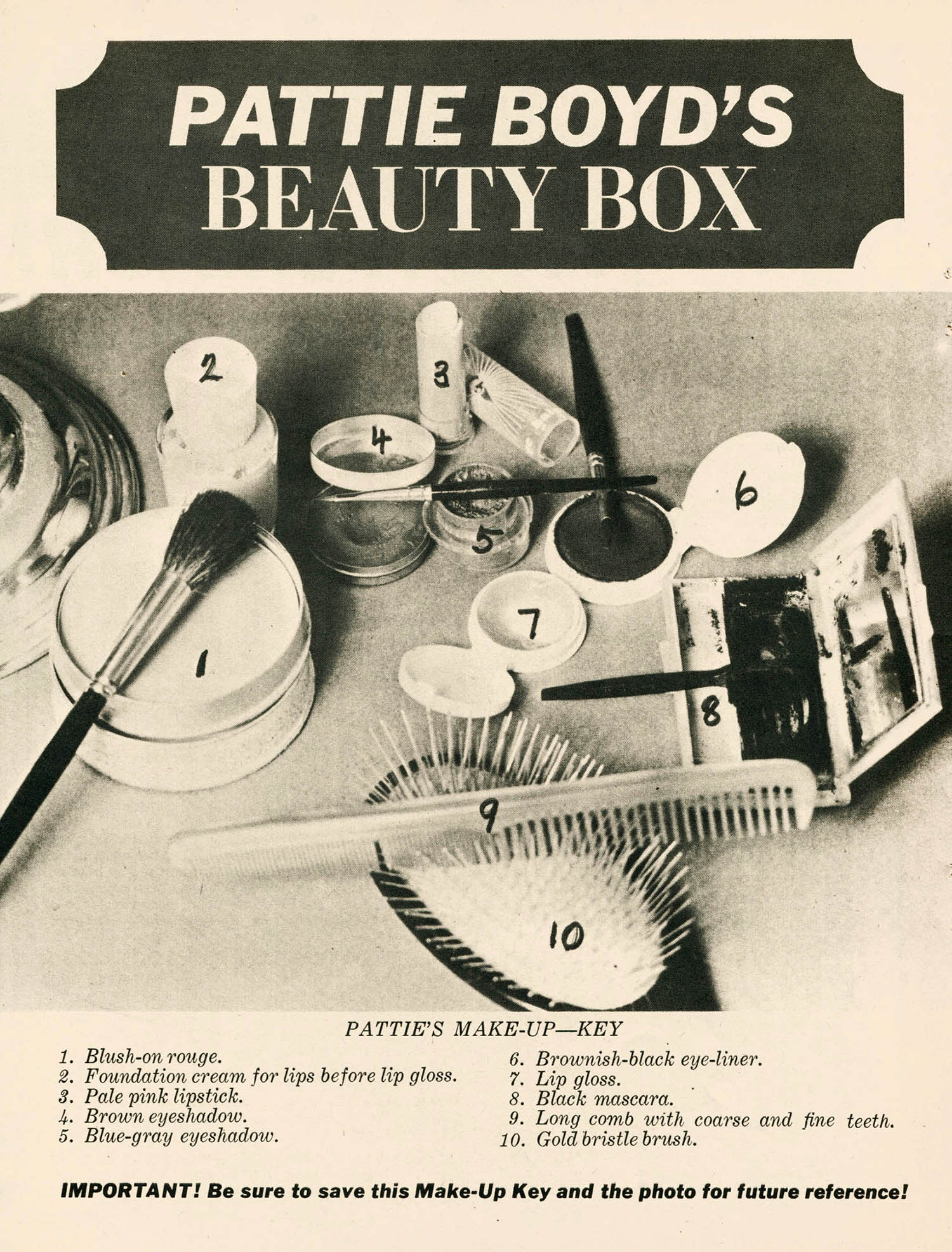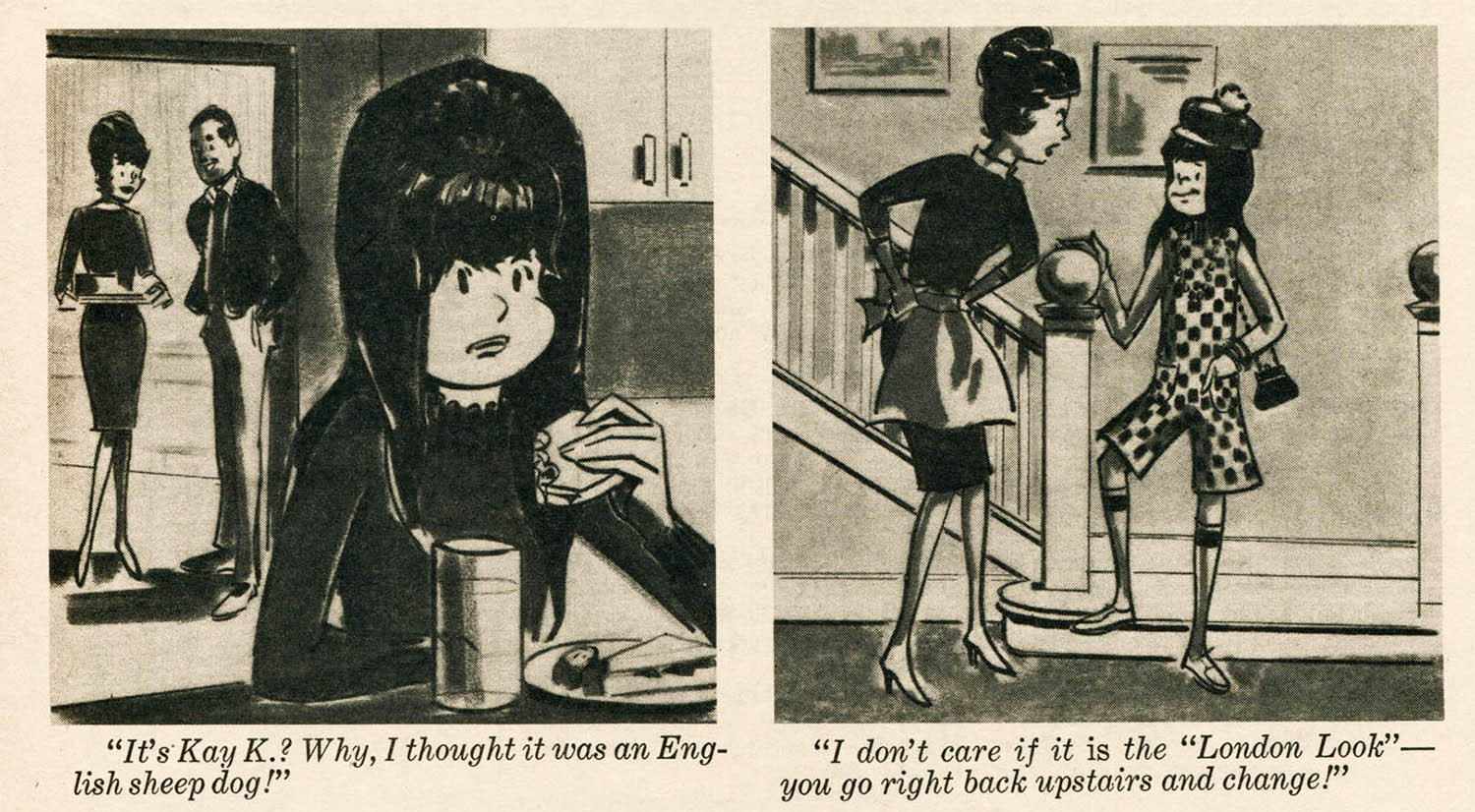 A couple gags relating to the new fashions coming from England which were a far cry from the conservative American look.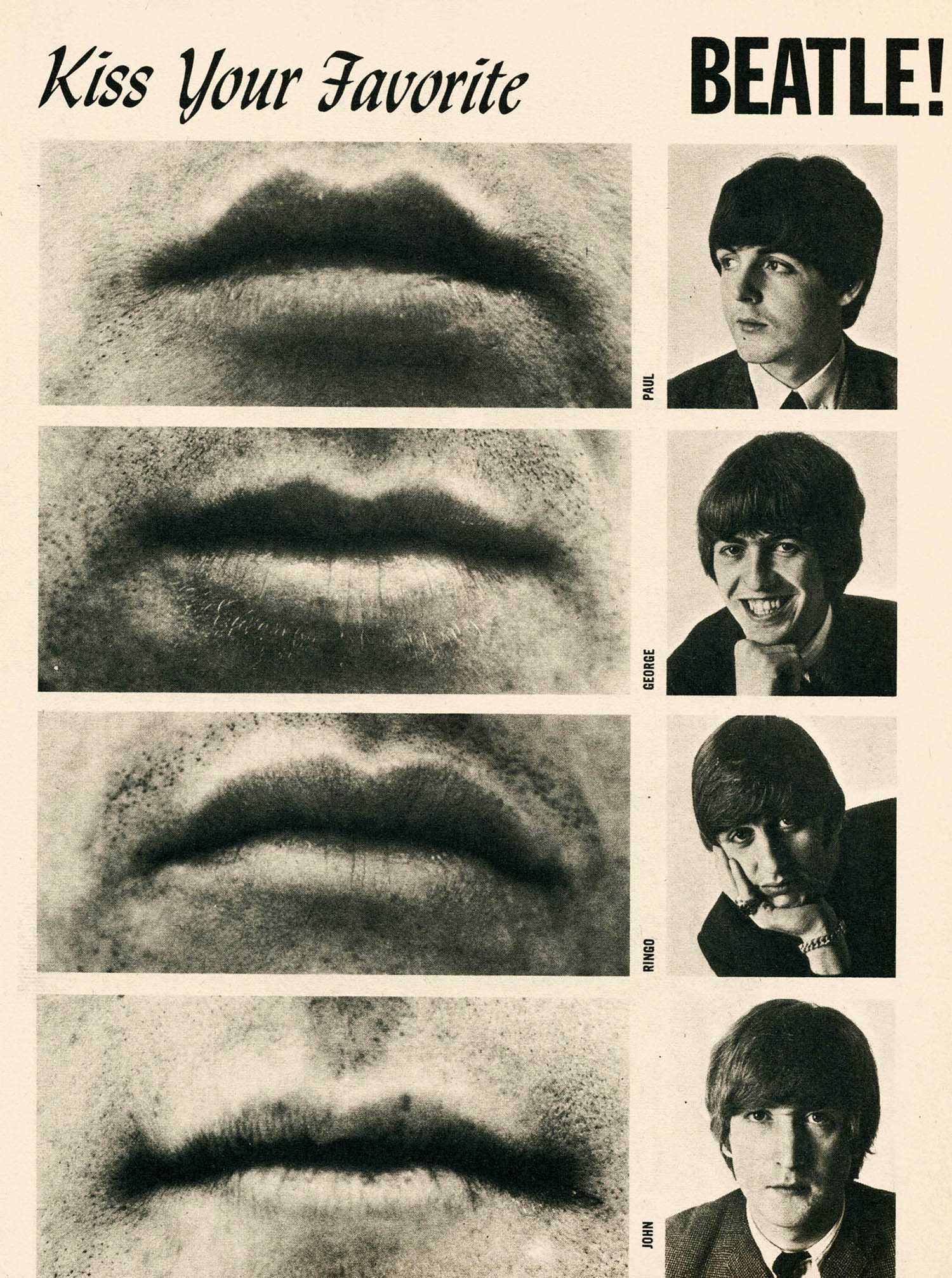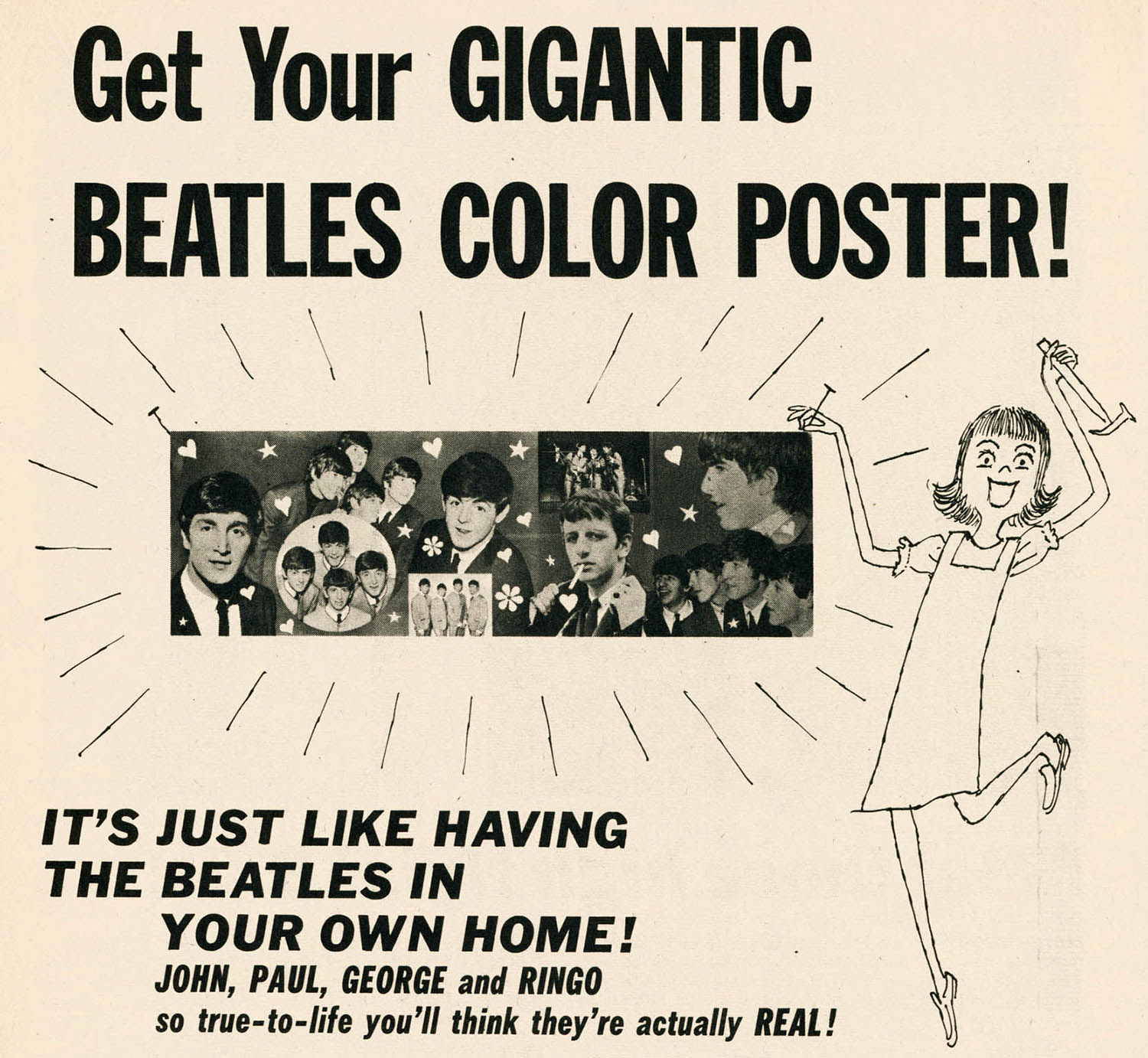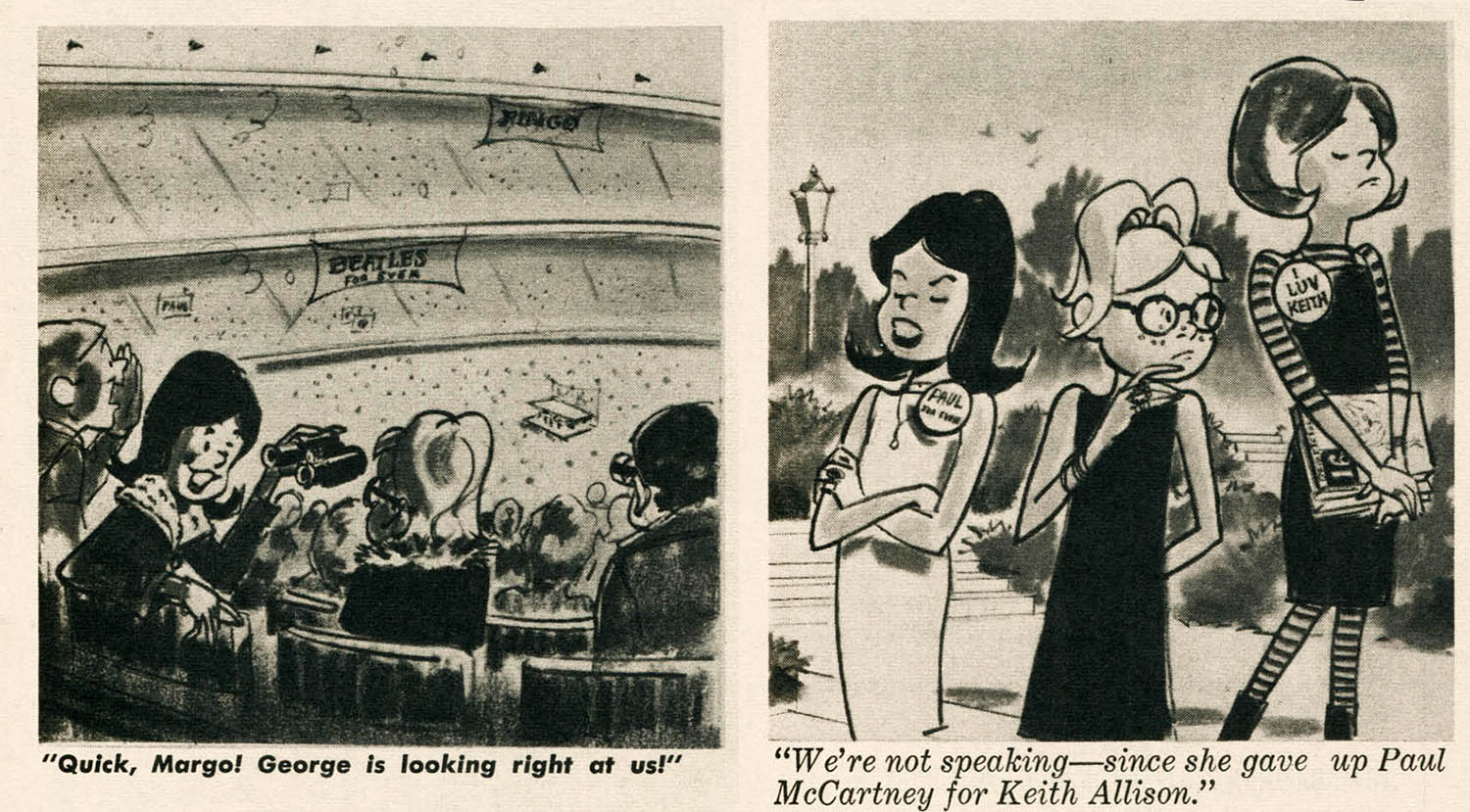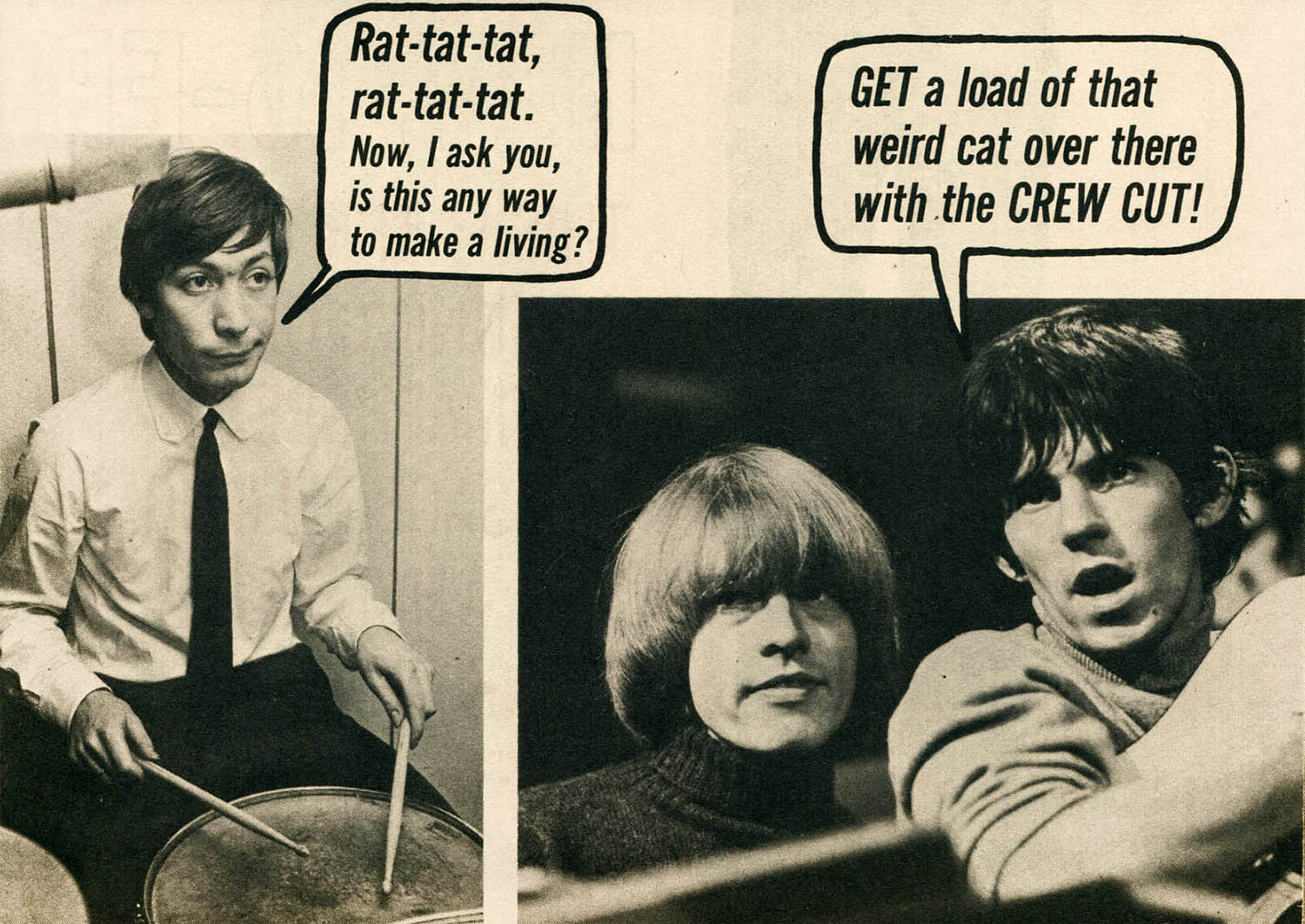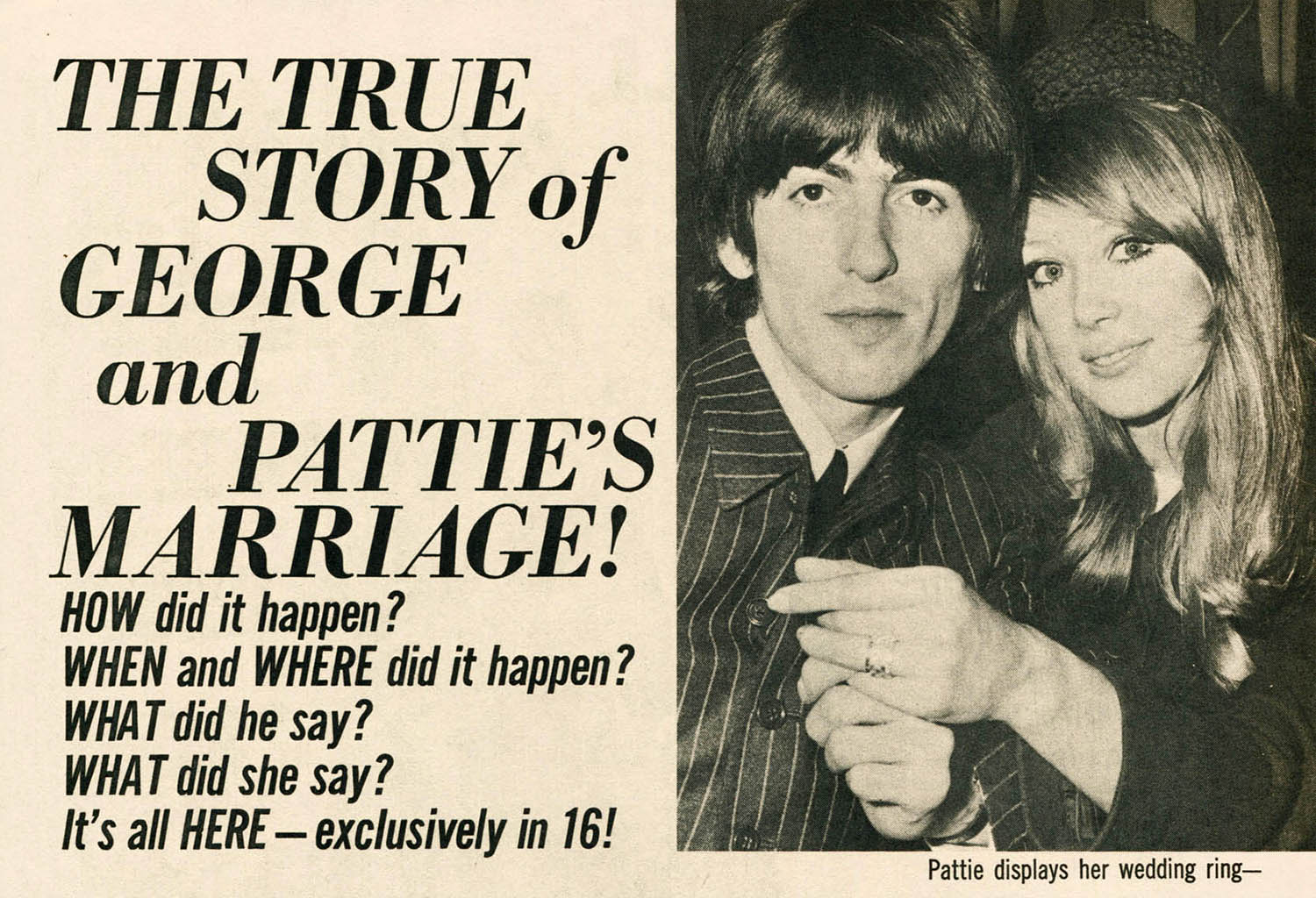 The marriage lasted until 1977.  Clapton would carry the Boyd baton from 1979-1988.