Tragedy thy name is Fotonovela!  Want bizarre and utterly insane stories of brutality and perversity that top the scale of the crazy meter? There is no better place to look than the Mexican and Latin American rags known as fotonovelas.  Basically, they're like comic books but with photos instead of illustrations.  The tawdry soap opera style varieties from the 1970s-1980s are so incredibly audacious they literally scream for our attention.  So, let's have a look at 20…
1. ASSAULT BY MOUSTACHE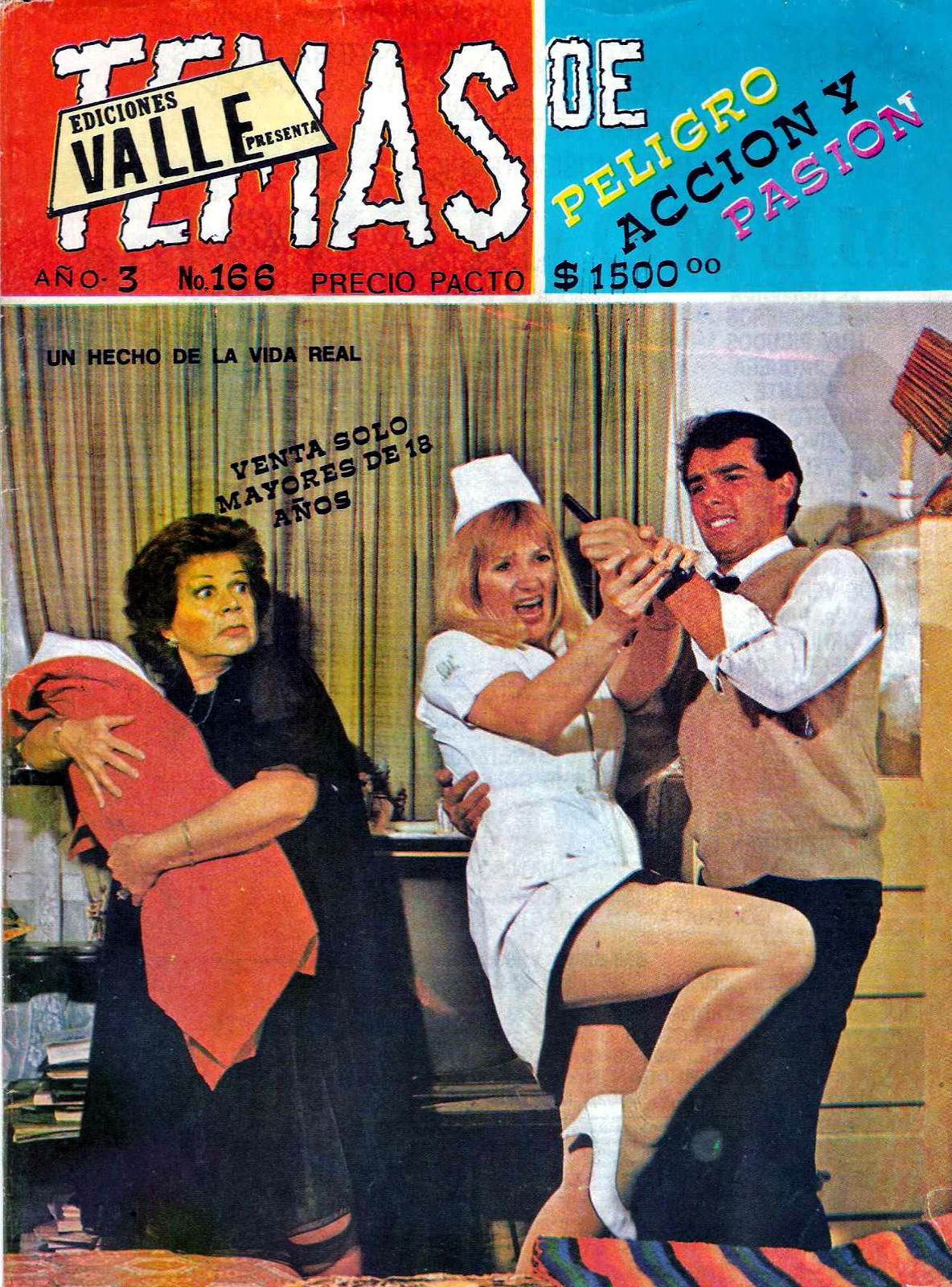 What exactly is this guy attacking the nurse with? It suggests to me that our 'hero' has just torn his moustache from his face and is trying to apply it to the 'nurse's' top lip. Just a theory.
2. LOVERBOY AND CATGIRL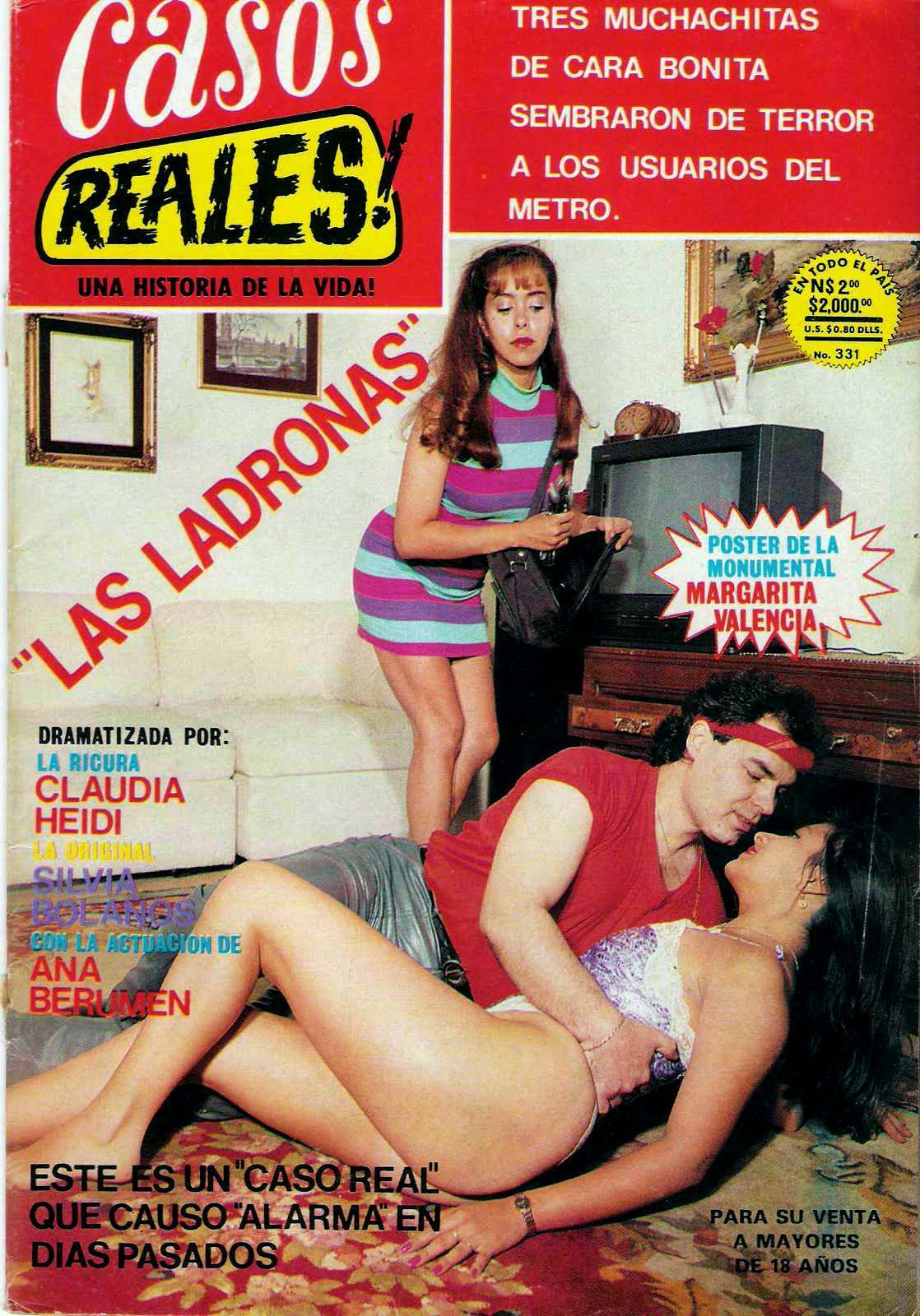 Our studly hero (who's absolutely rockin' that headband) distracts the lady of the house, whilst his young accomplice steals cutlery. With his irresistible good looks and her cat-like stealth – it's the perfect plan!
 3. ANGELS AND DEMONS…. AND COSBY SWEATERS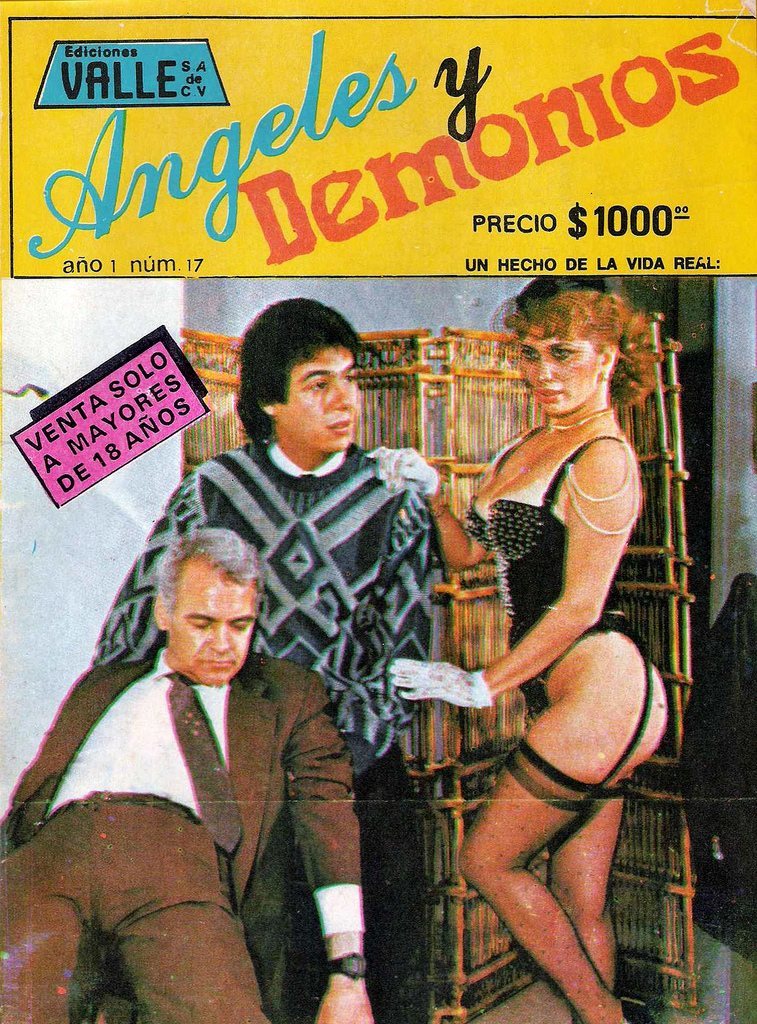 Despite the sexy dame, my eyes are drawn to that awesome 80s sweater.  Bill Cosby would be proud.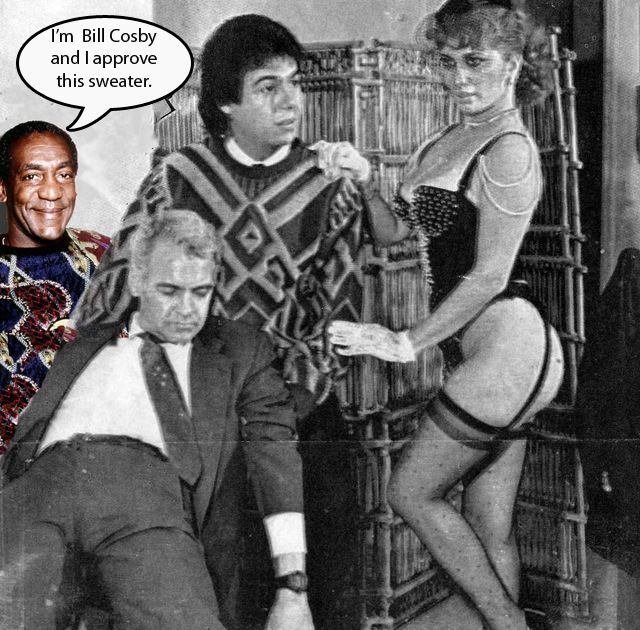 4. THE PRANKSTER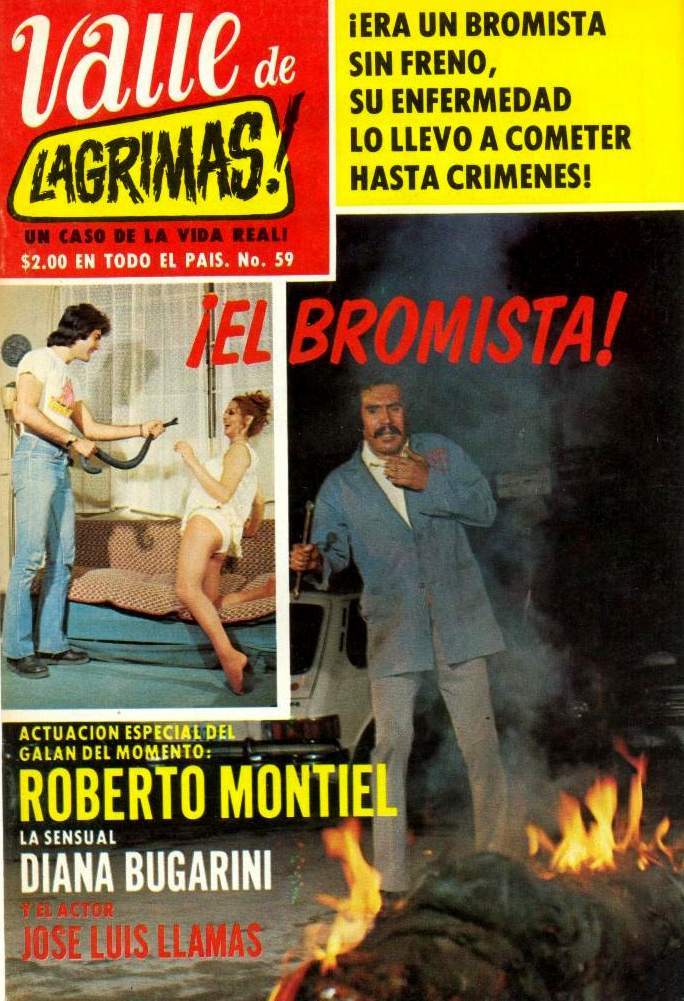 "El Bromista" roughly translates to the "prankster" or "joker".  In the story, our practical joker takes things a bit too far, and given that these are fotonovelas, all ends in horrific tragedy.  Here's a sampling of what you get inside these pages…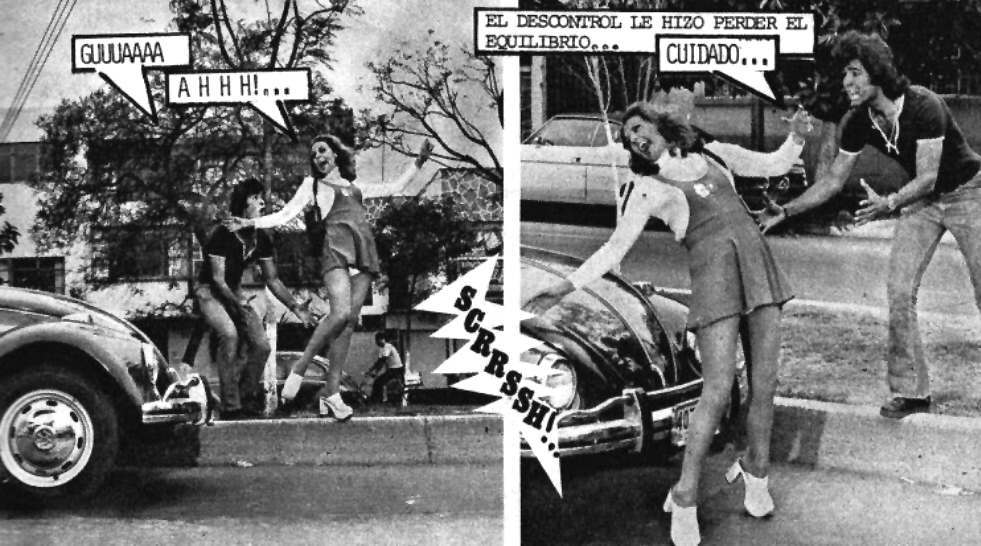 Yep.  The prankster scares his girlfriend and she leaps into oncoming traffic.  Par for the course in the batshit crazy world of 1980s fotonovelas.
5. CRAZED HOBO WITH A SHOVEL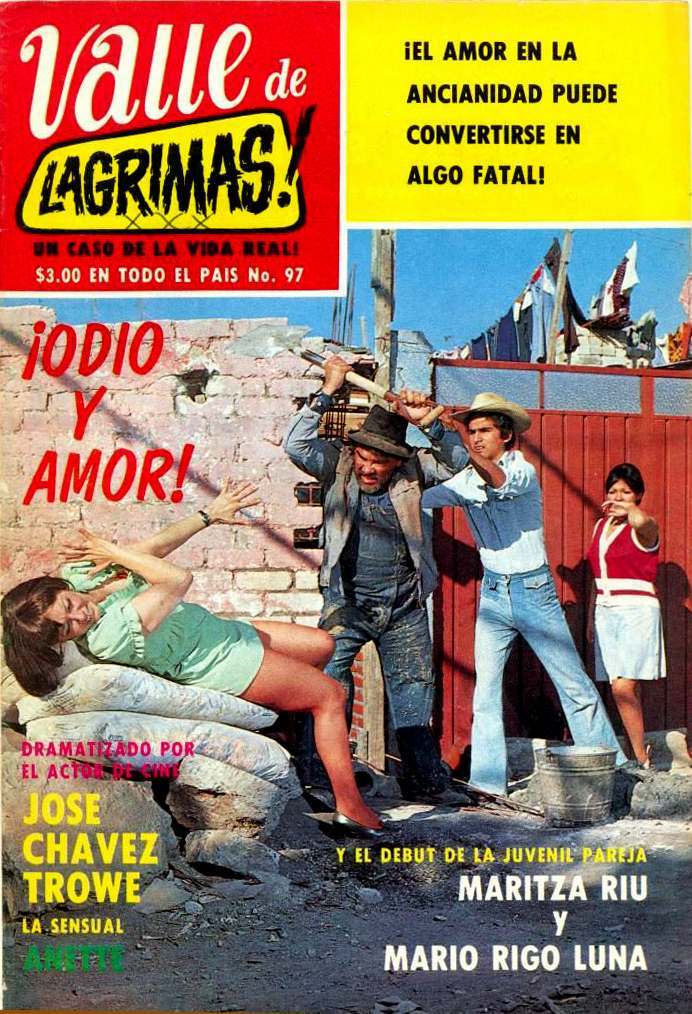 Beware of hobos with shovels on your travels to Mexico.  There's a tourism advert I'd love to see…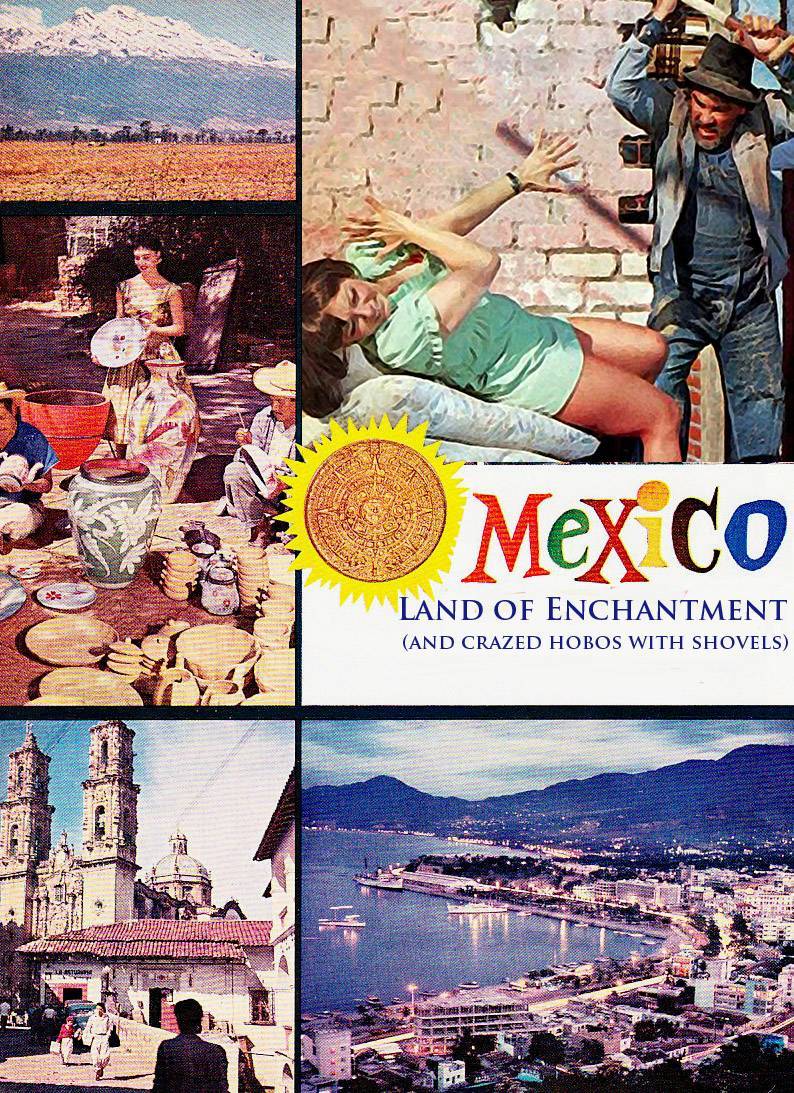 6. SEXUAL WITCHCRAFT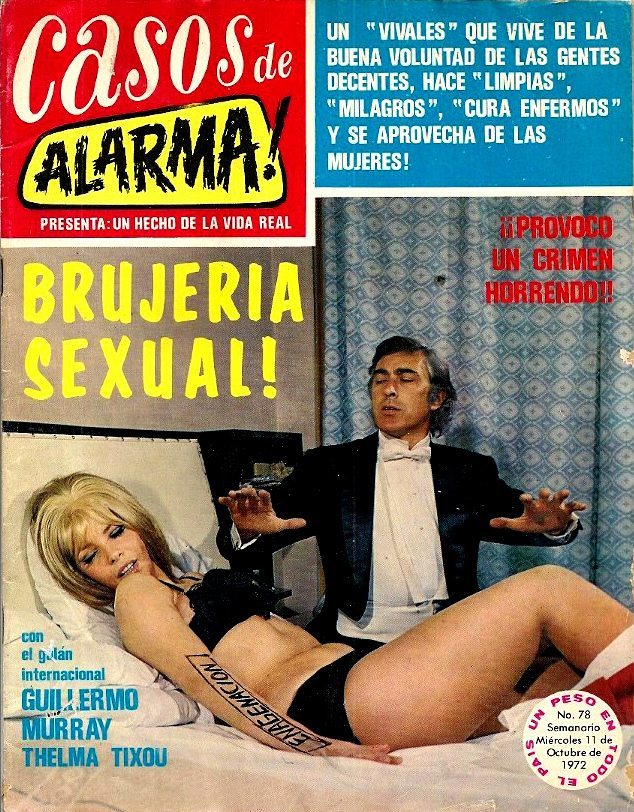 The title translates to "Sexual Witchcraft".  If you wonder why these tawdry tales were so popular, go back and read that first sentence again.
Another look inside: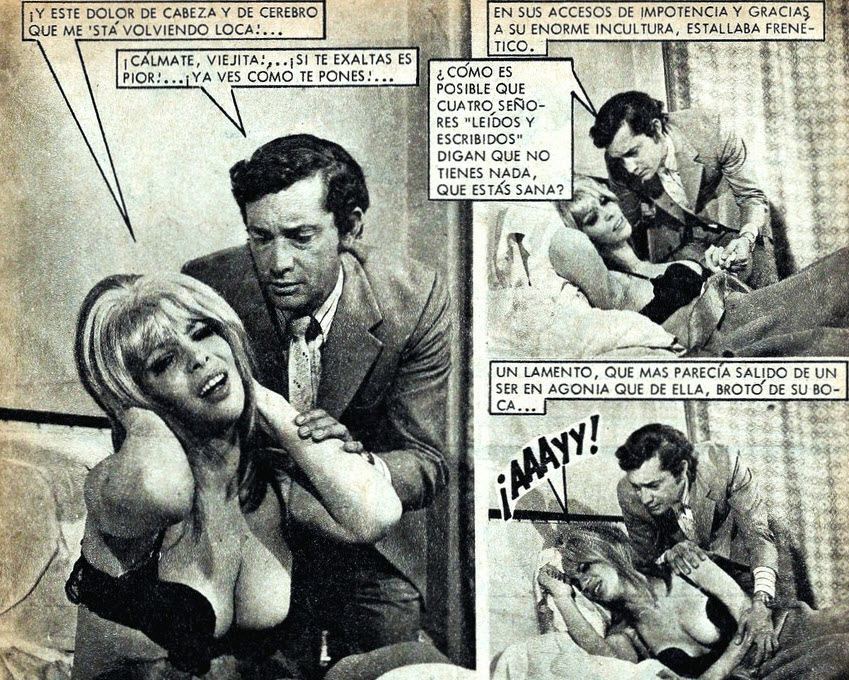 Are you noticing a pattern emerge?  Mistreatment of women abounds.  Check out a previous Flashbak article The Insane World of Spanish Crime Comics of the 1960s-70s, and you'll notice a similar vibe.  Of course, these were basically the Latin American answer to the crime pulps popular in the US, which were no less violent.
7. YOUNG LOVE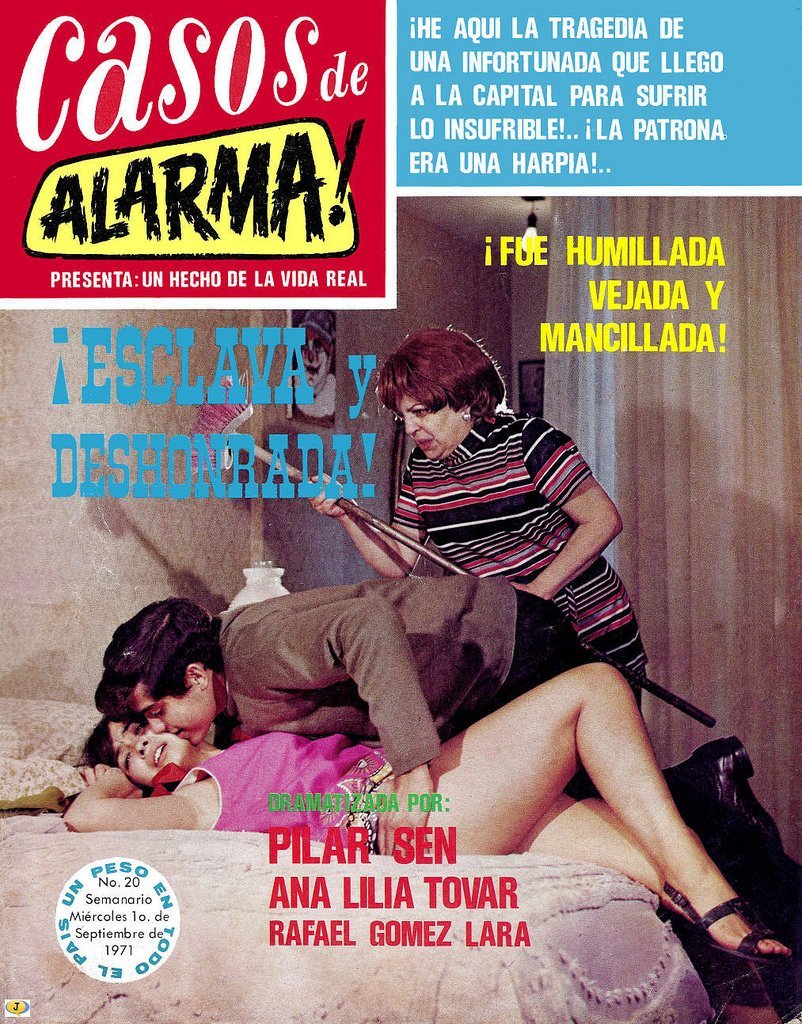 Loverboy better watch it.  Mama is about to stick that broom where the "sol" don't shine.
8. CASOS DE ALARMA Y INDIGESTIÓN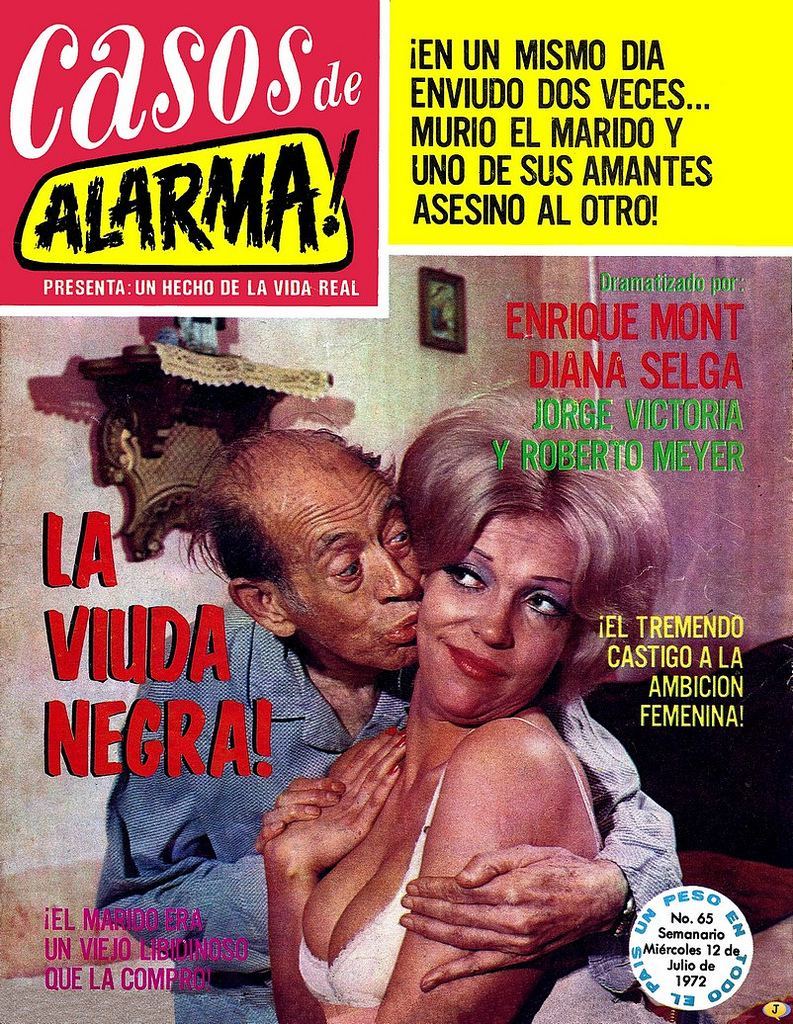 Dear God.  I should apologize up front for any indigestion or night terrors you may experience as a result of these fotonovelas.  Disclaimer: If vomiting and sleeplessness persist, consult a doctor.
9.  WHEN THE STATION WAGON'S A ROCKIN', DON'T COME A KNOCKIN'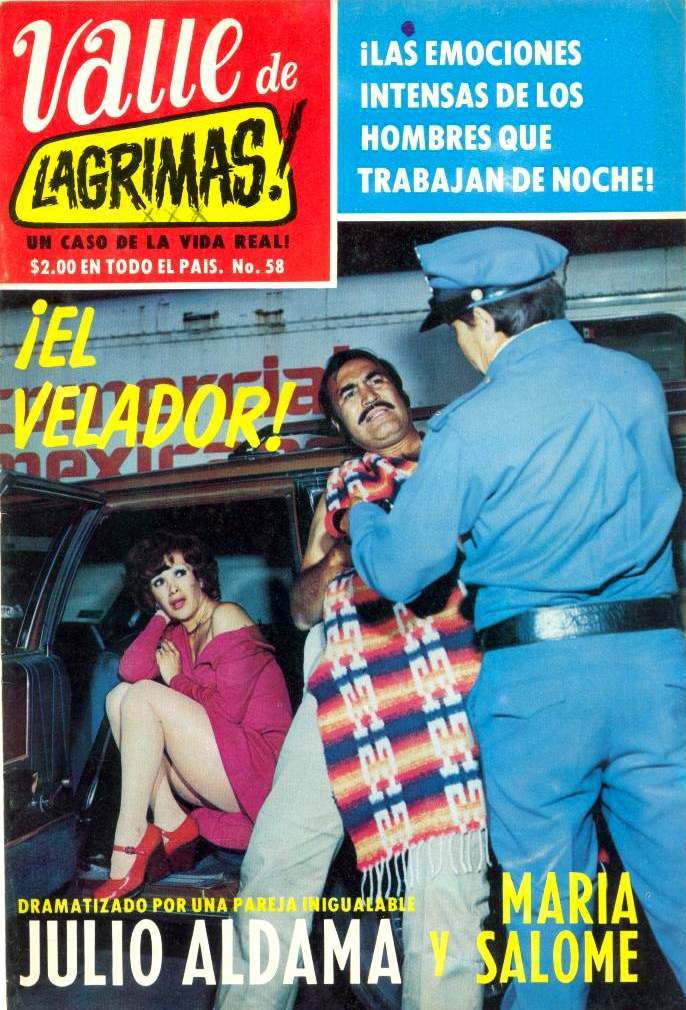 10. SINGIN' IN THE PAIN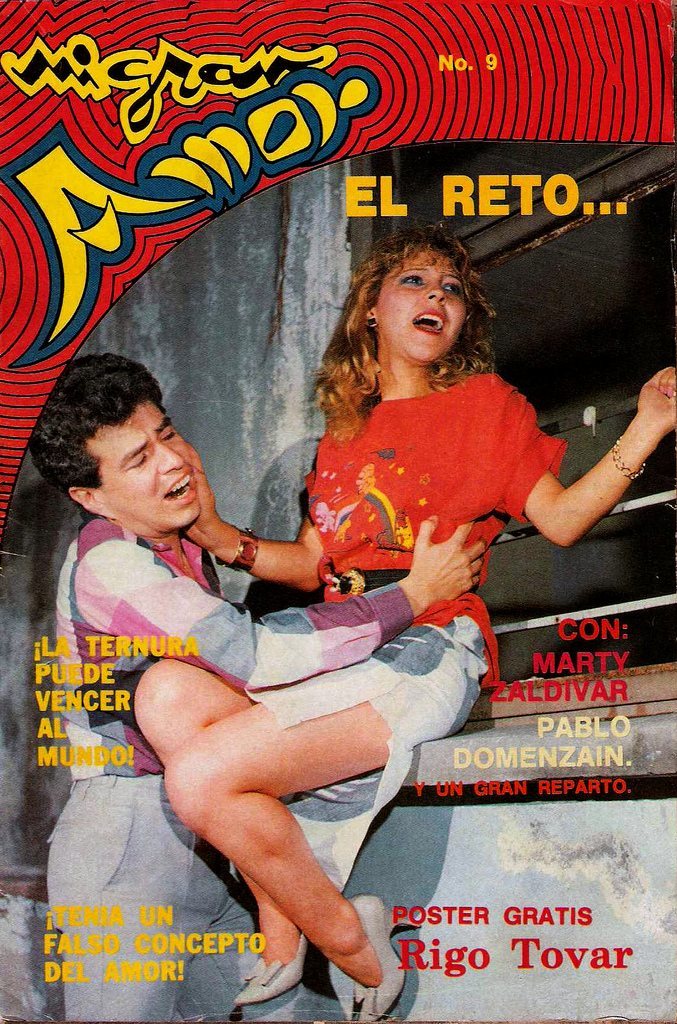 Is it just me, or does it look like these two are singing an epic romantic ballad?  Either that, or it's yet another assault.
11. TRAGEDY, ANGUISH, TORTURE  – FREE POSTER INCLUDED!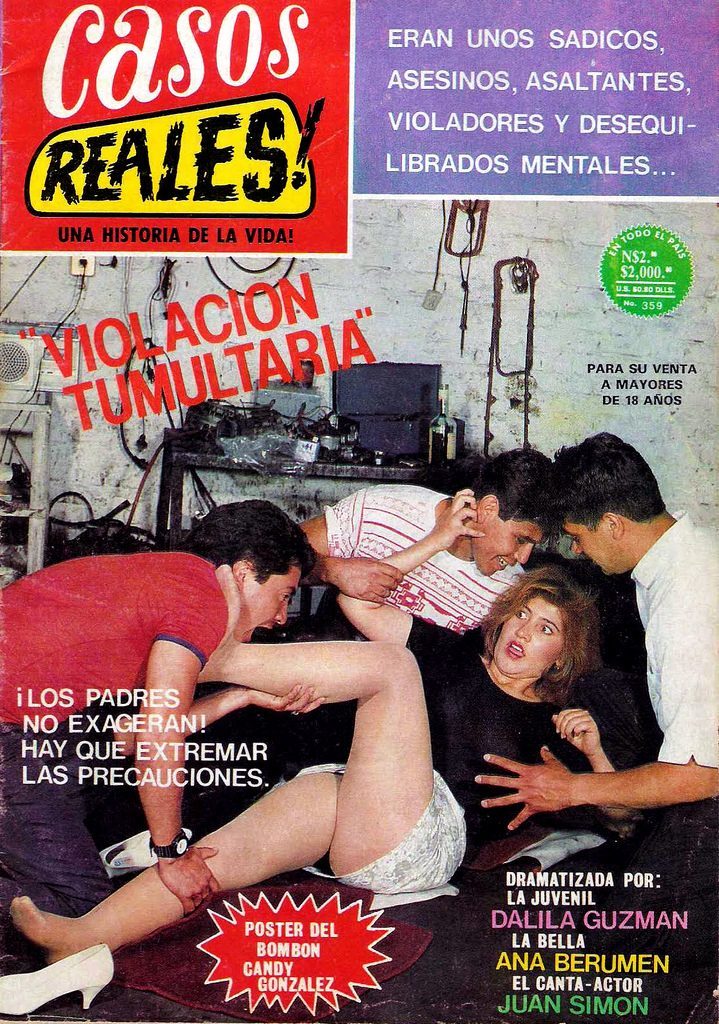 I love how there's a delightful little announcement right at the point of assault that there's a poster of Candy Gonzalez included inside.
12. SMILES NO PERMITIDO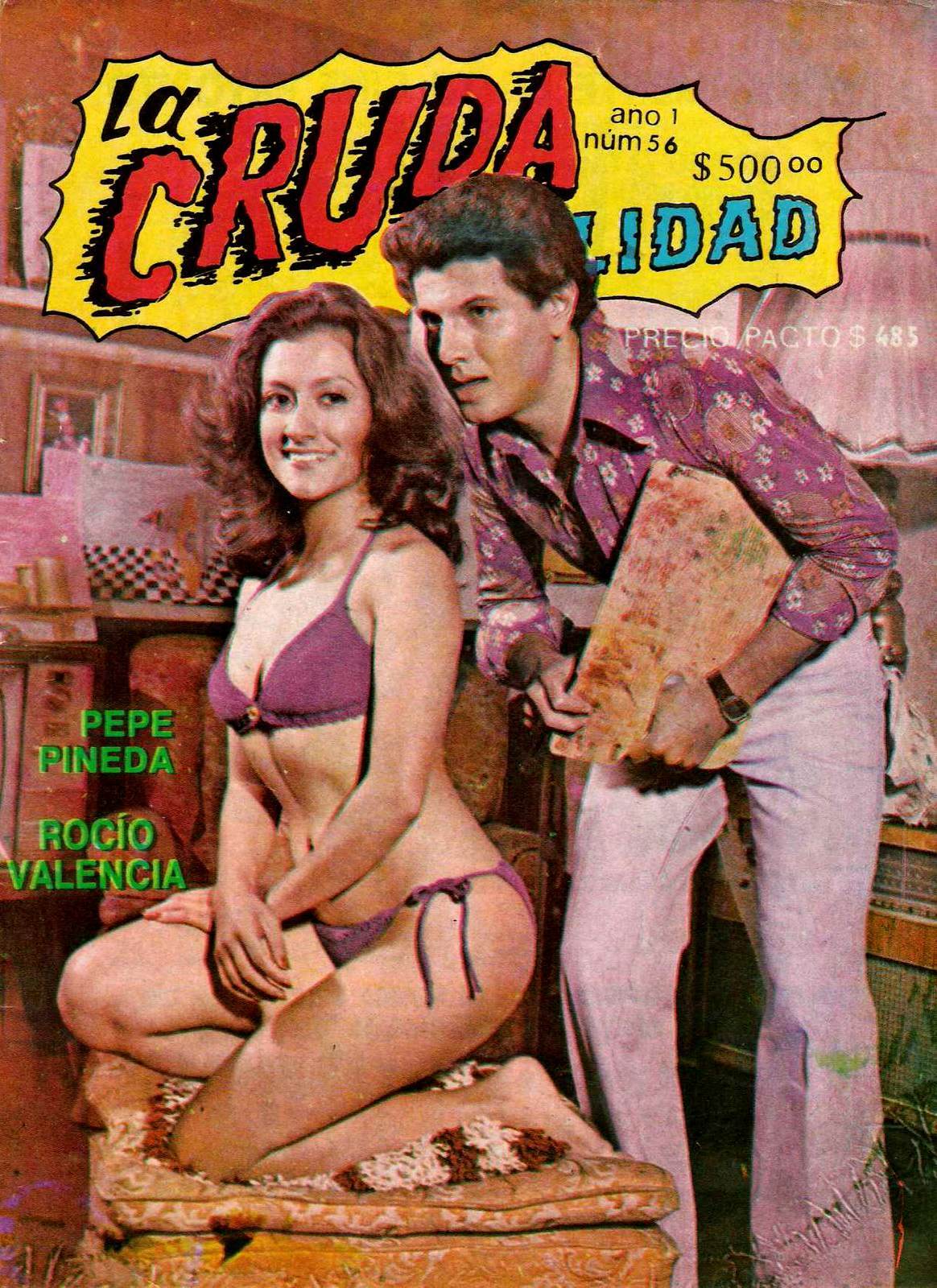 What – what?  Is this an indication of happiness I see?  This is not acceptable.  Please, more along…
Ahh. This is more like it.  Back to the misery and mayhem.
13. FLOOR CLEANER SE NECESITA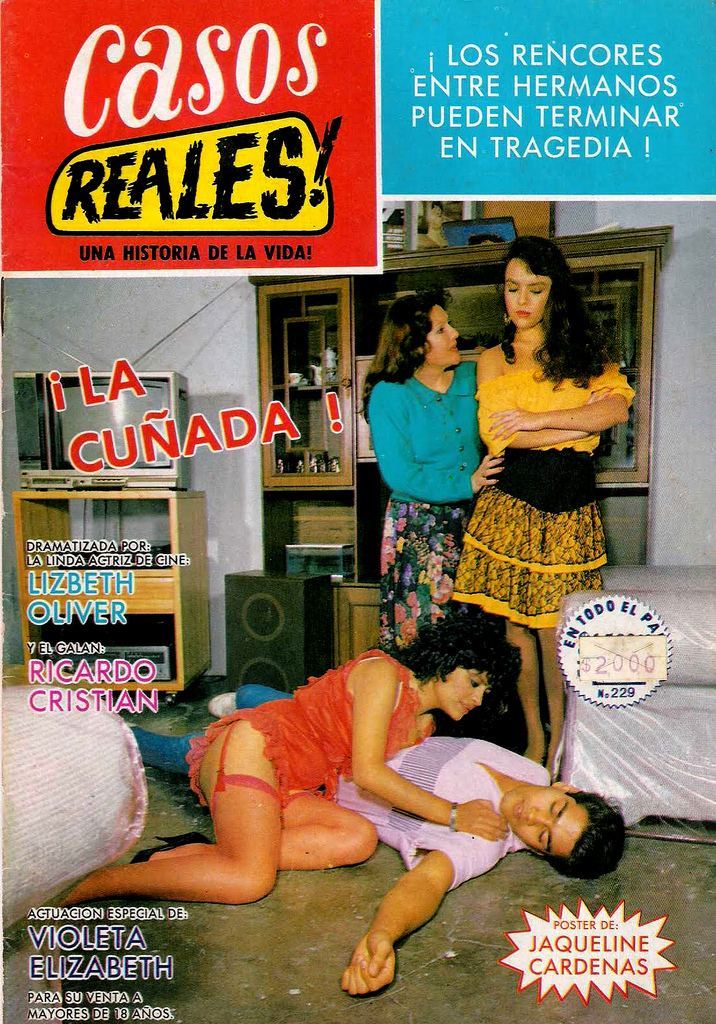 I think it was that nasty floor that killed him.  Somebody get an industrial floor scrubber.
14. DEATH AND DEBAUCHERY – NOW IN COLOR!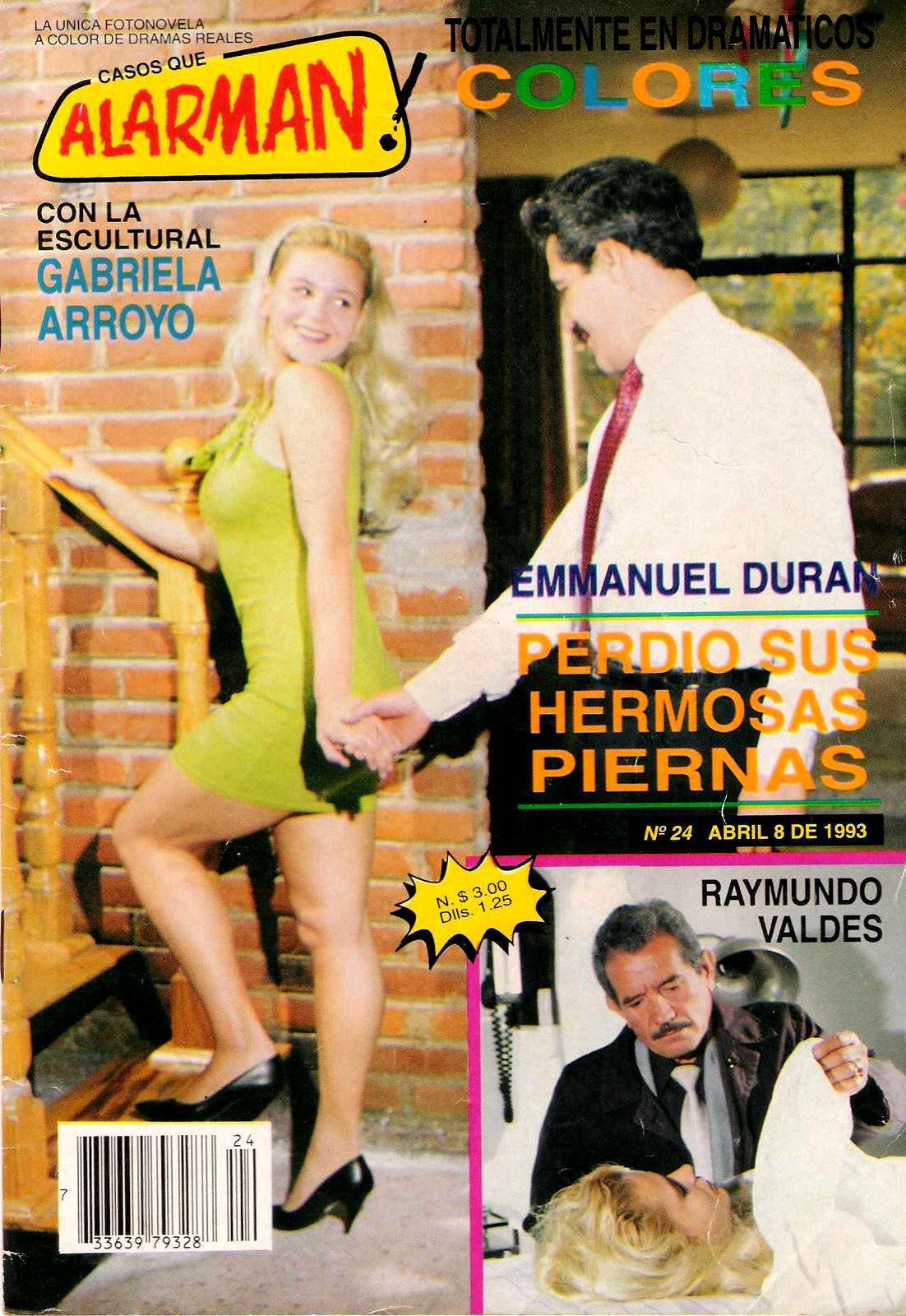 Now you can see all your debauchery, murder, and sexual assault in TOTALMENTE  COLOR!
15. HATERS GONNA HATE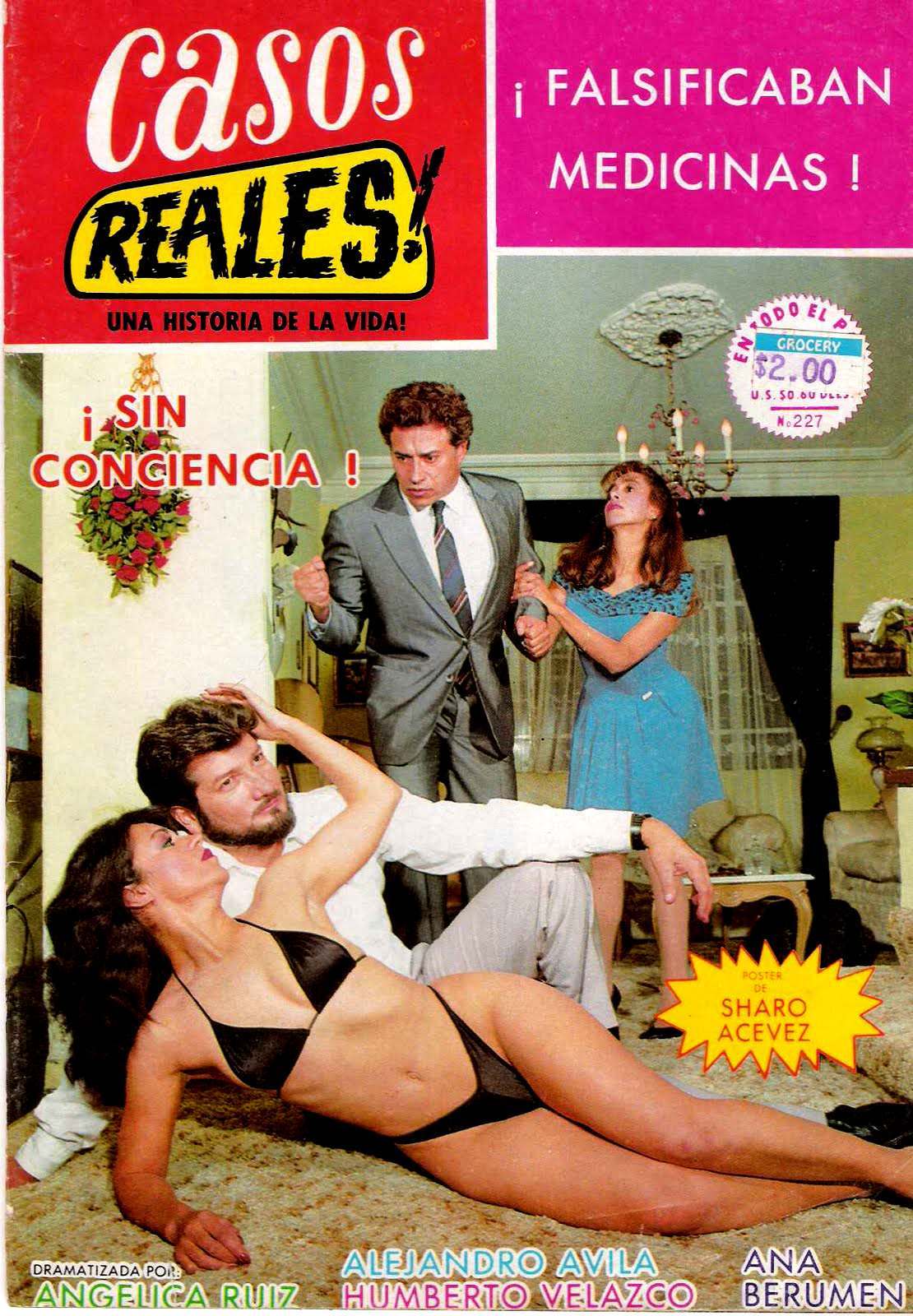 The guy in the suit is obviously unhappy; however, the man with the incredible hair is just basking in his own awesomeness.  Such was the life of the Latin American stud in the 80s.
16. ACID WASHED NIGHTMARES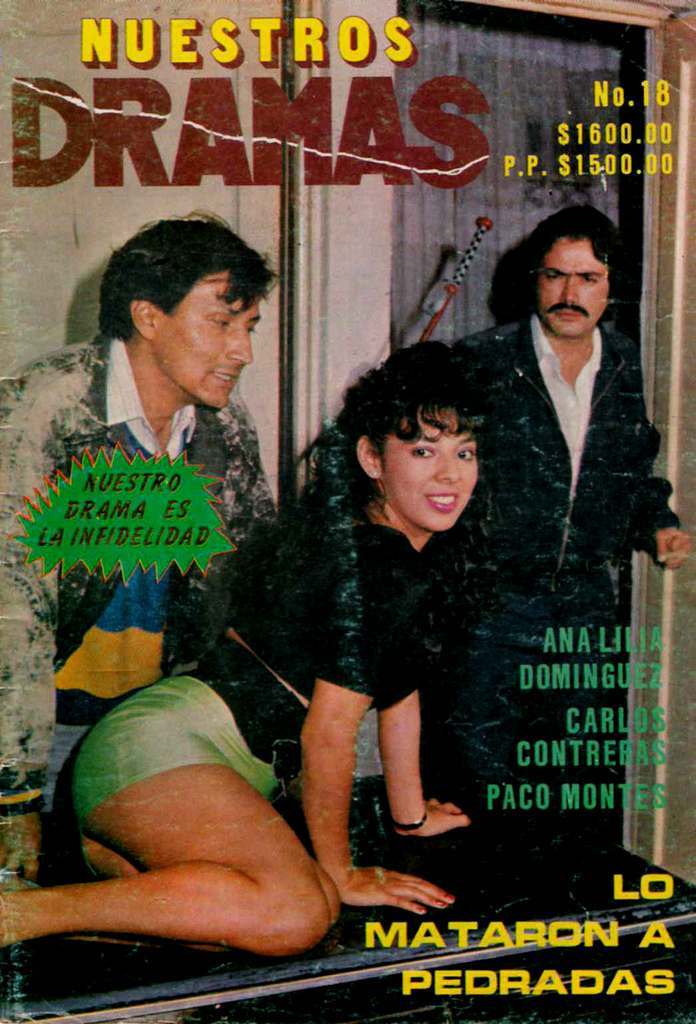 The biggest offense here isn't the assault that's no-doubt about to take place, but rather that acid washed jacket.
17. ¡JEALOUS HUSBAND!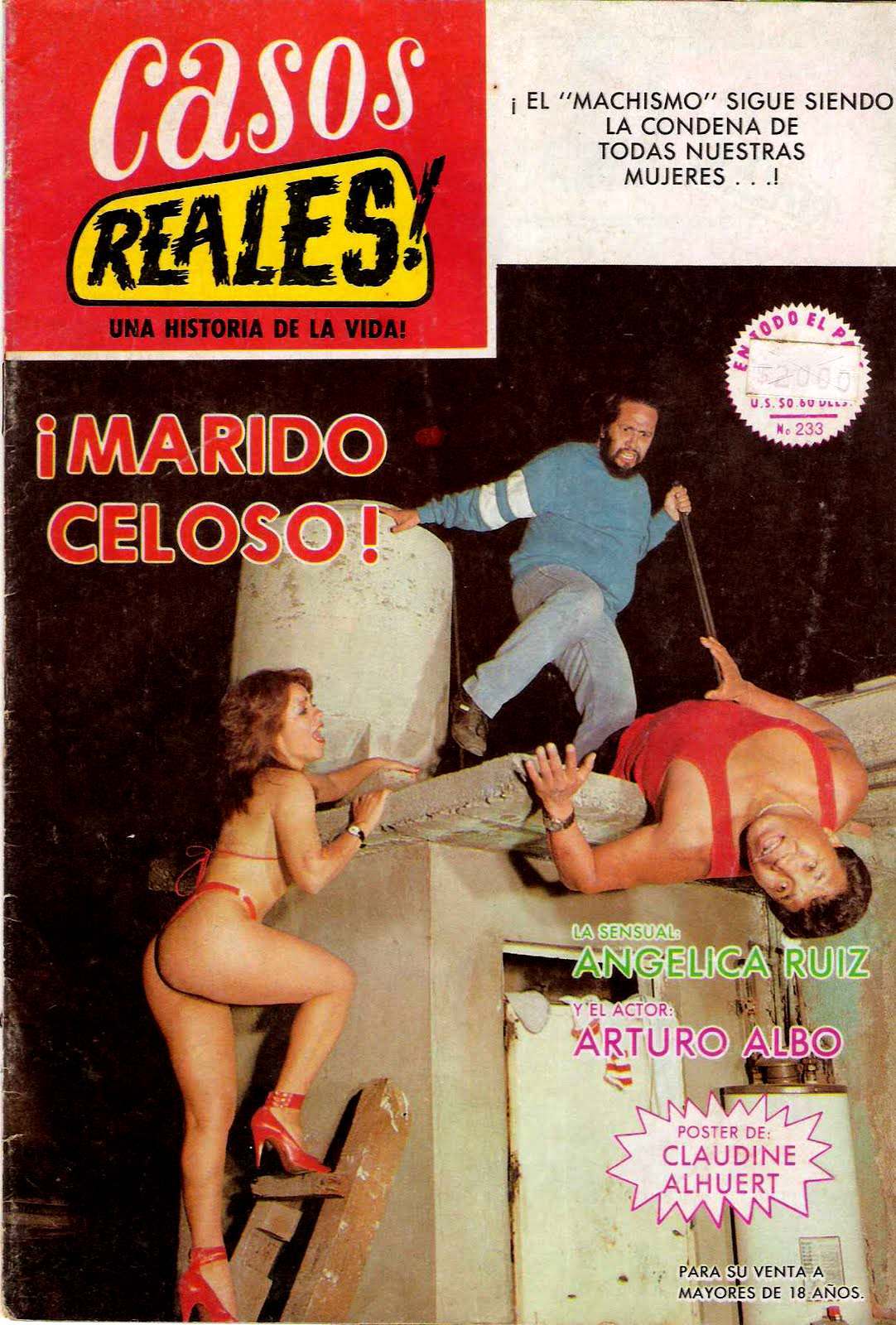 Quick! Grab hold of her G-string!  It's you're only hope!
 18. ¡BAD SEED!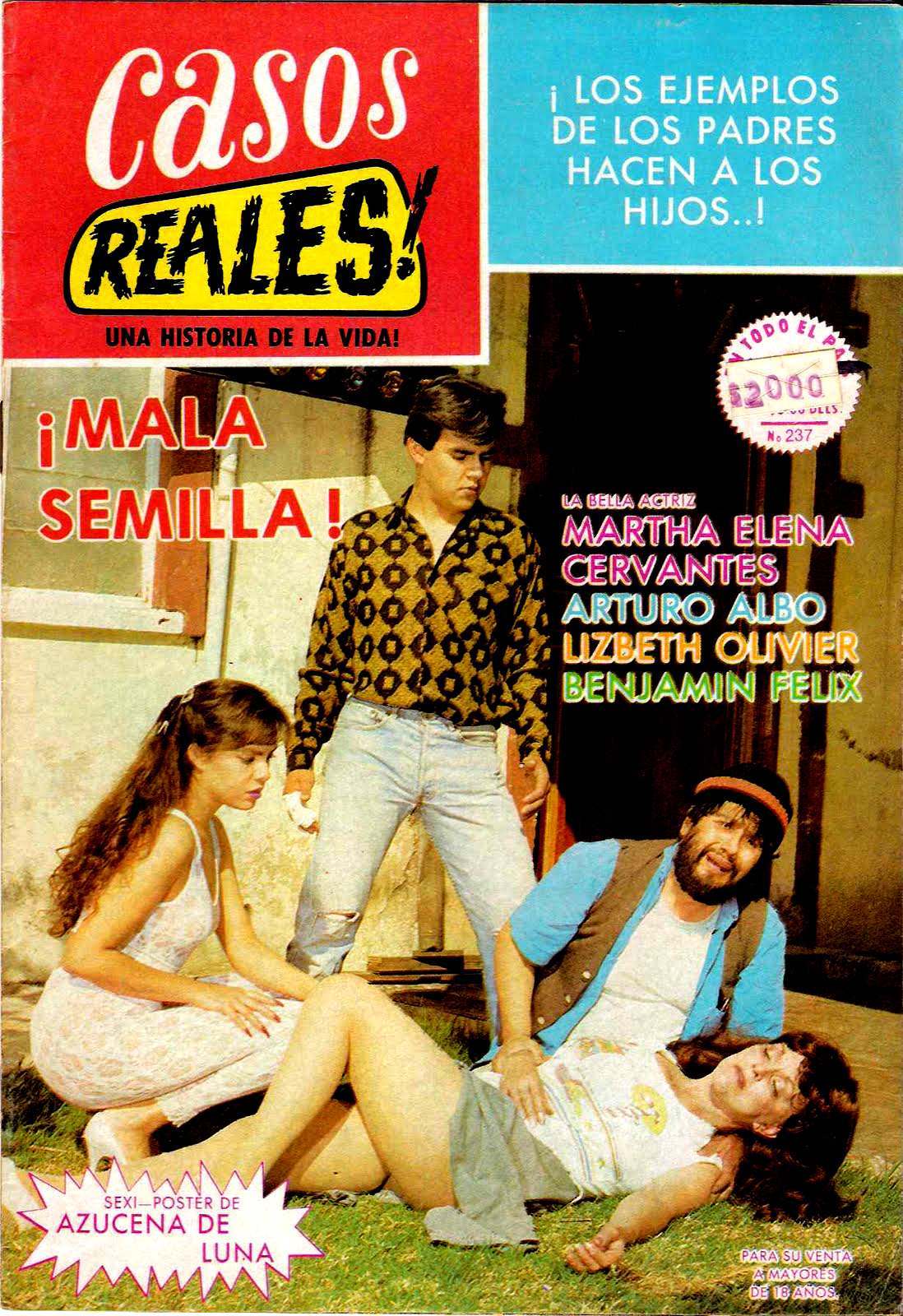 She looks terribly injured.  Thankfully, our young hero has brought a tiny bit of tissue the scene.
19. DEAR GOD! IT'S A PREGNANT WOMAN!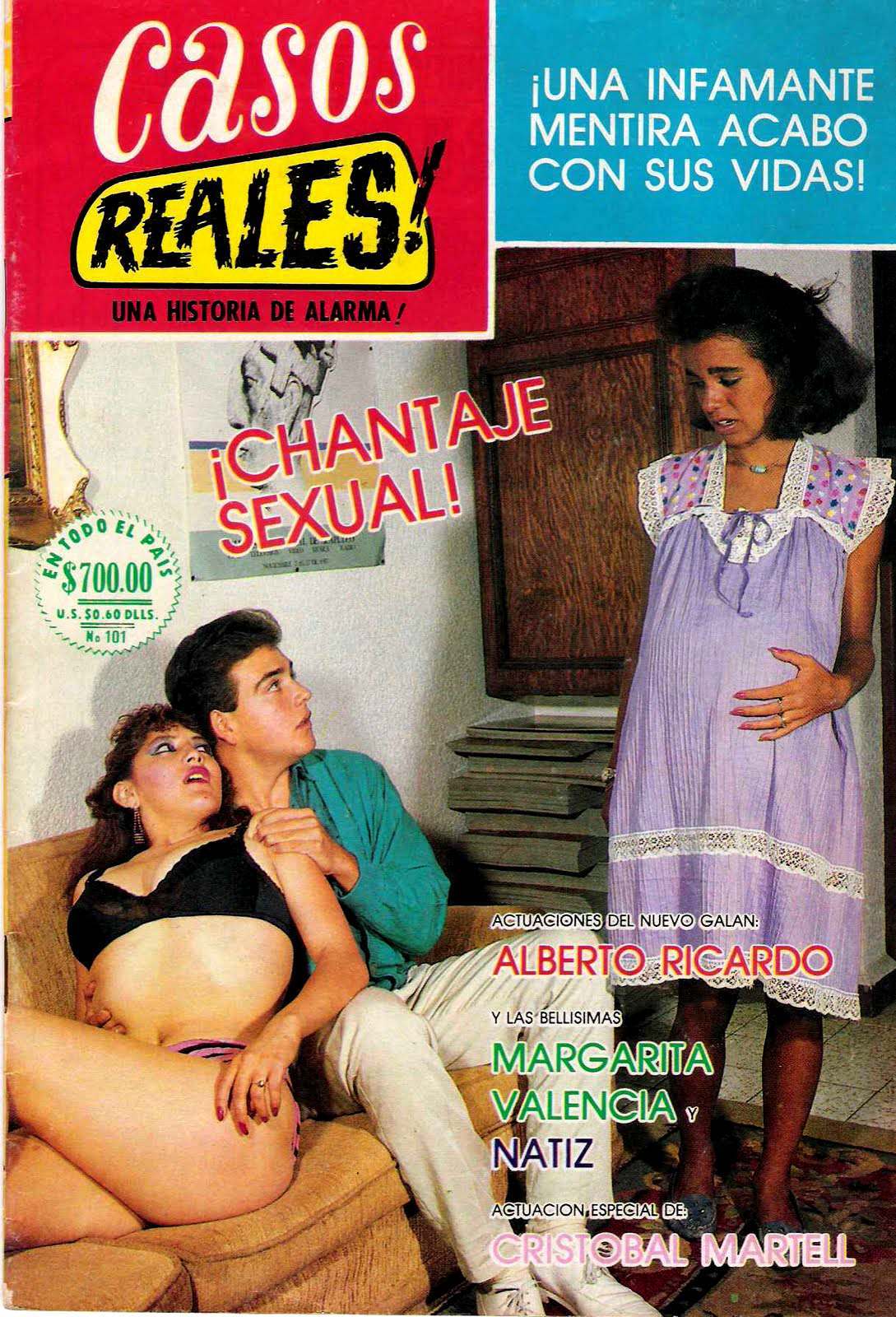 20. EL FIN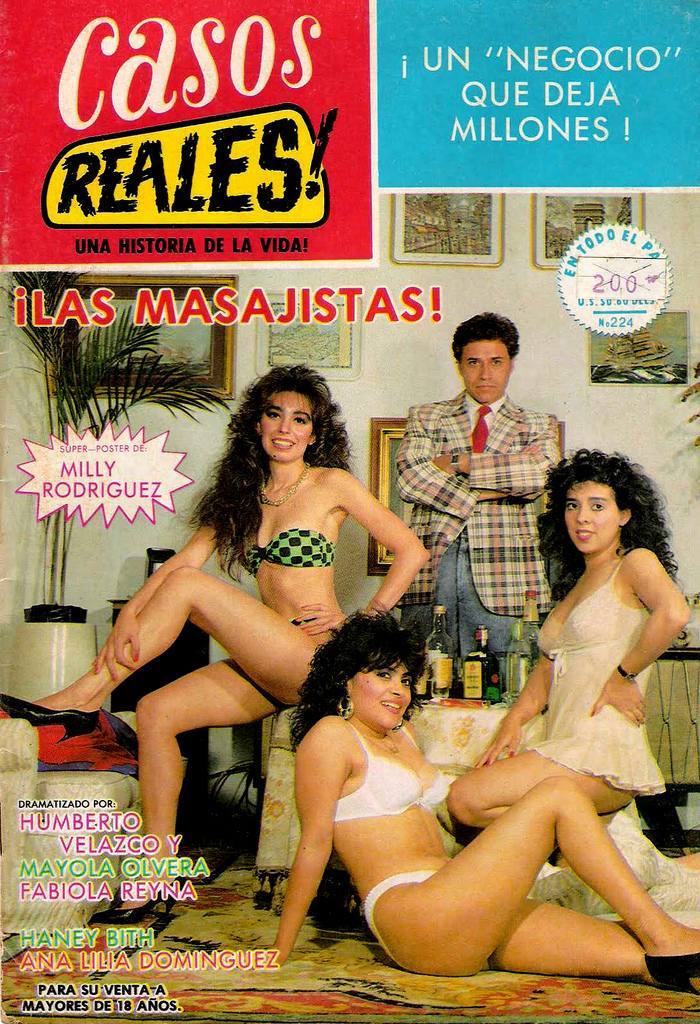 And so, we've reached the end.  It was a wild ride through some pretty rough terrain, but it's okay – these are all works of fiction.  How do I know they're fiction?  No man wearing a jacket like that could ever hope to have girls like these.