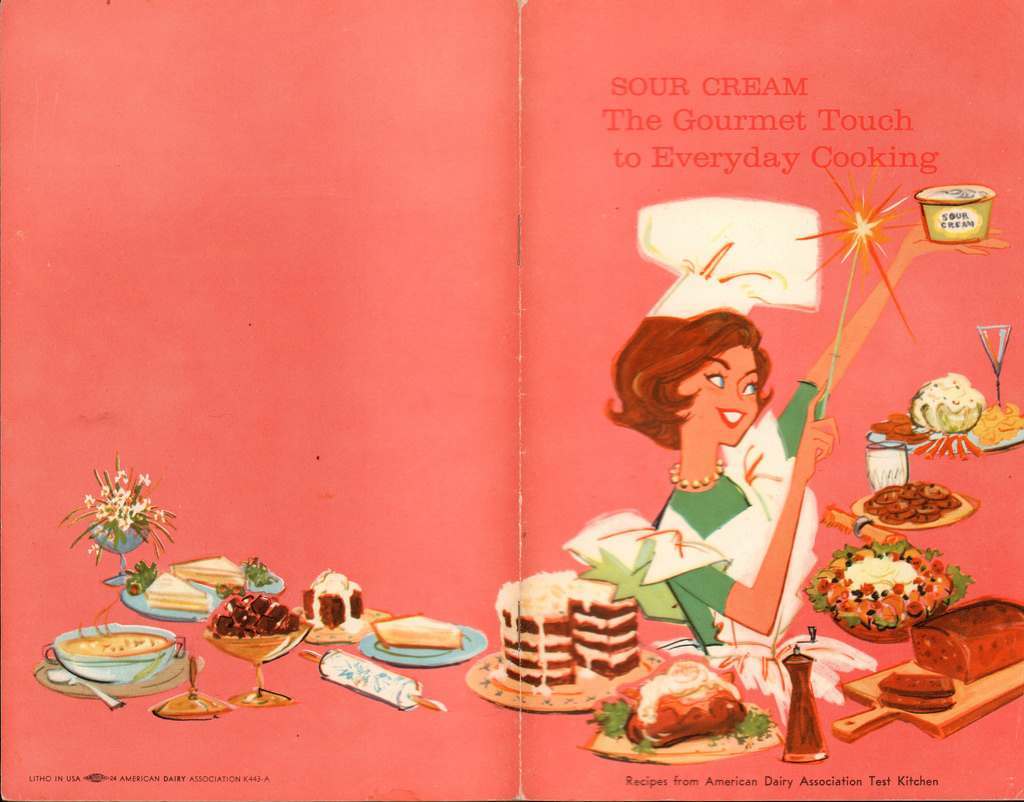 So, I picked up a few midcentury cookbooks at an antiques store and thought I'd share a few pages from each.
From Sour Cream: The Gourmet Touch to Everyday Cooking (cover pictured above):
They sure were creative with their food names back then: Oeufs Benedict Nouveau? Chicken Pork Divinity?
There's no copyright on this cookbook; but I presume it's from the 1950s (or early 60s).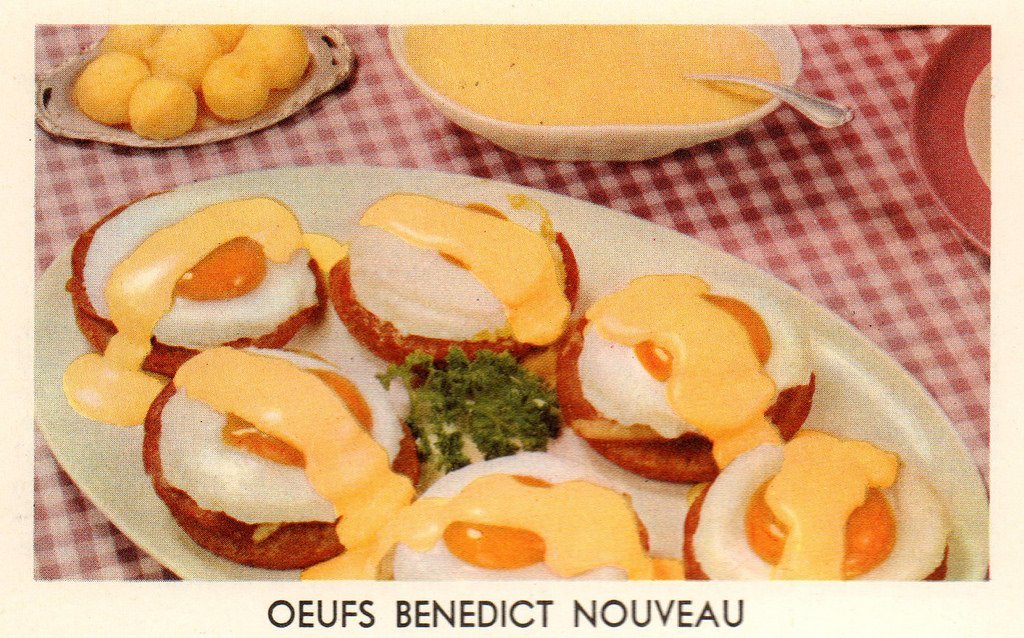 A close up of Oeufs Benedict Nouveau. I can't decide if it looks appetizing or disgusting.
The ingredients and food combinations always astonish me when looking through these old cookbooks. The Kiddiwiches contain cheddar cheese, carrots, peanuts, sour cream and raisins, all mashed between buttered bread.
I love the egg yolk just sitting there in the middle like the Eye of Sauron. This sounds utterly disgusting.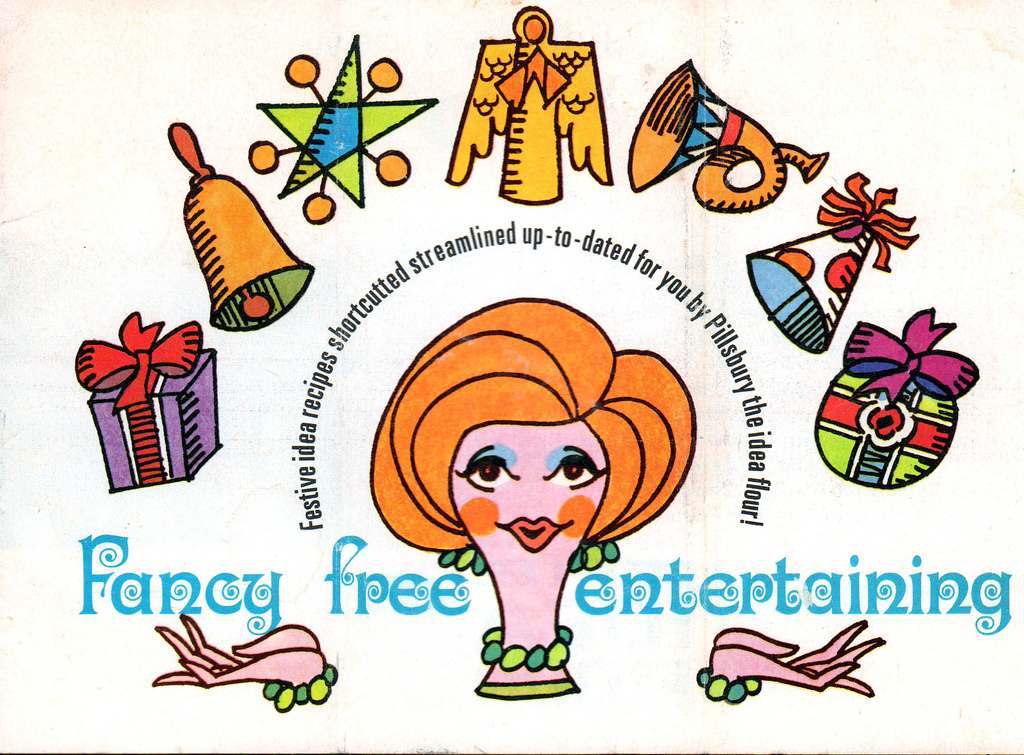 Another cookbook without a copyright. Nothing special in this one; but I like the cover.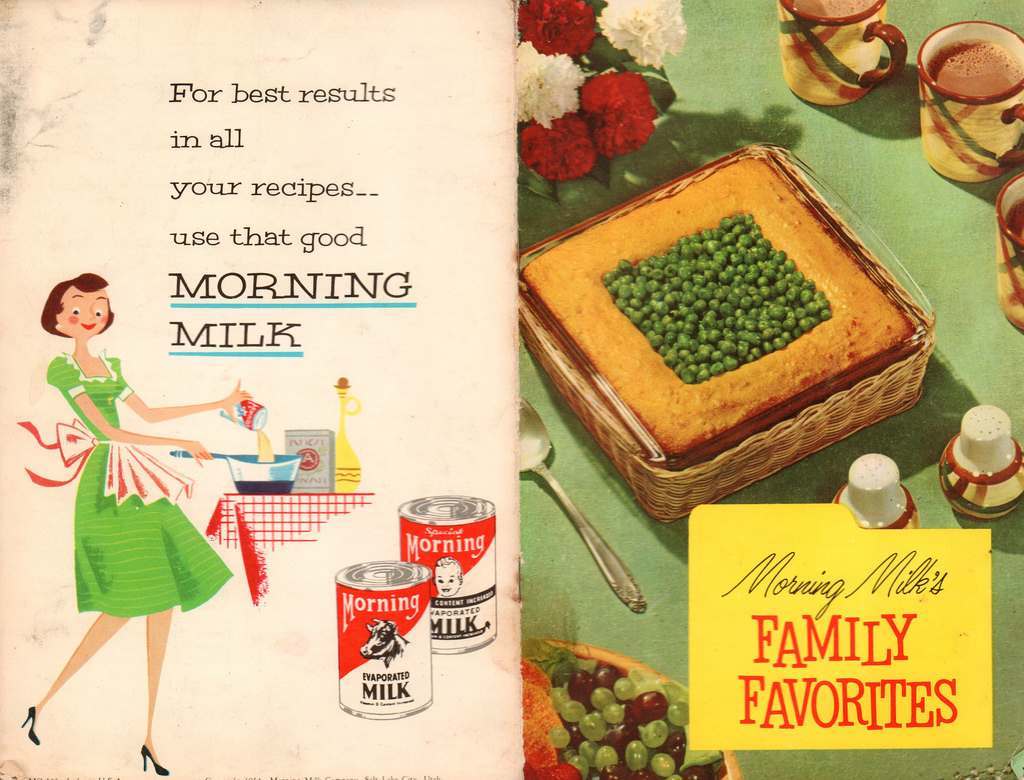 The Morning Milk cookbook is from 1954 and is full of good stuff…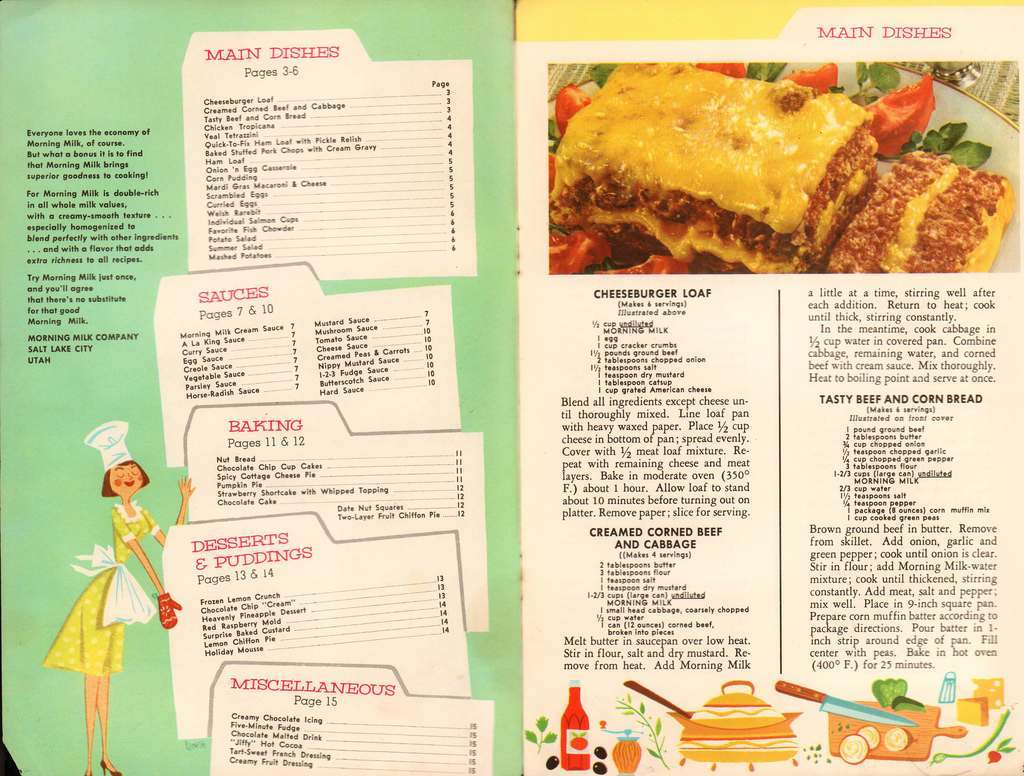 …like this Cheeseburger Loaf. Let's have a closer look…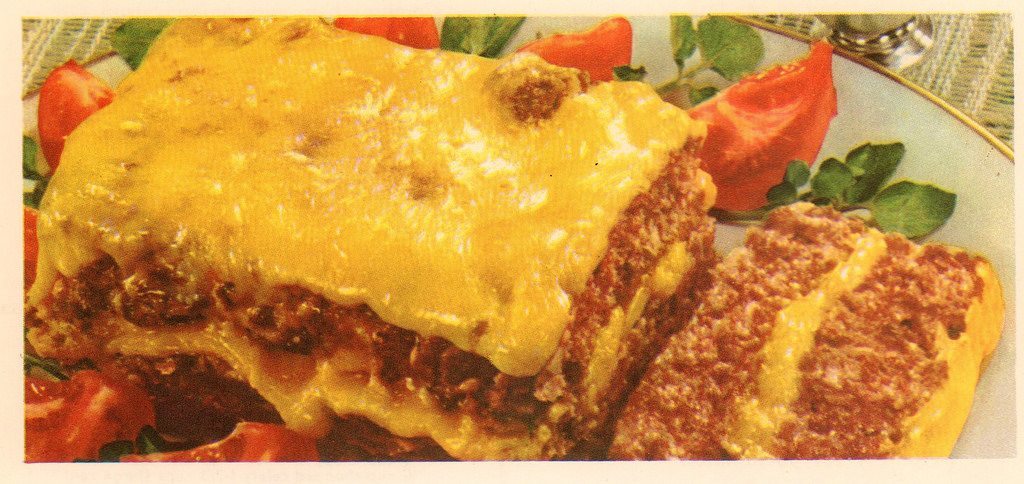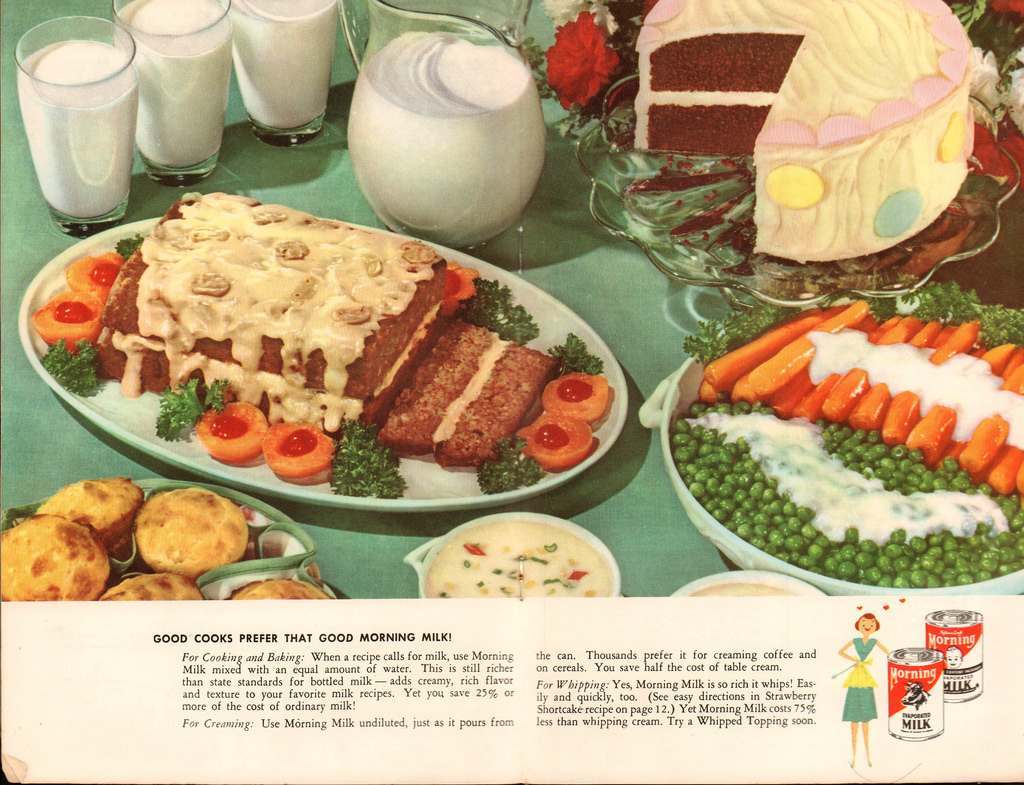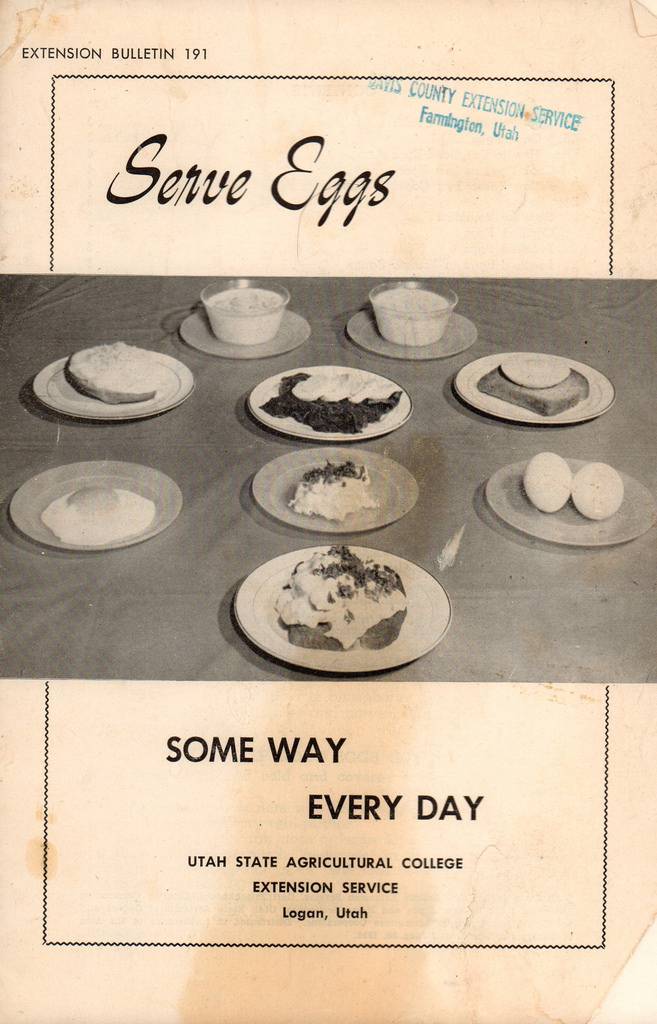 The Serve Eggs Some Way Every Day cookbook doesn't contain any illustrations. It's just as well.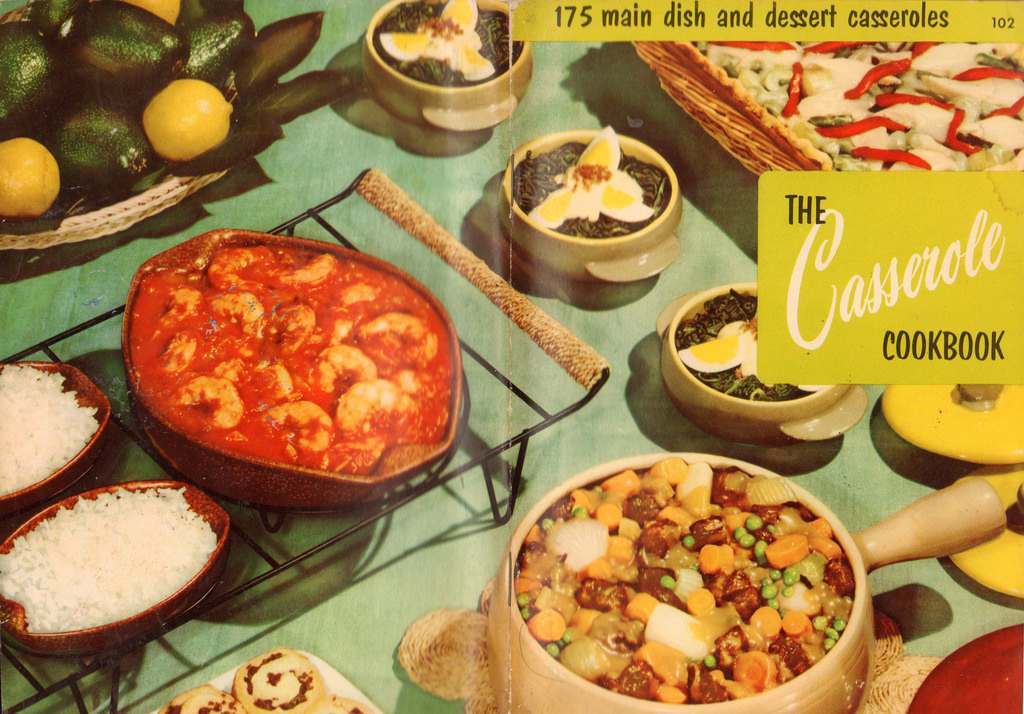 The Casserole Cookbook from 1956. Casseroles reigned supreme in the 50s.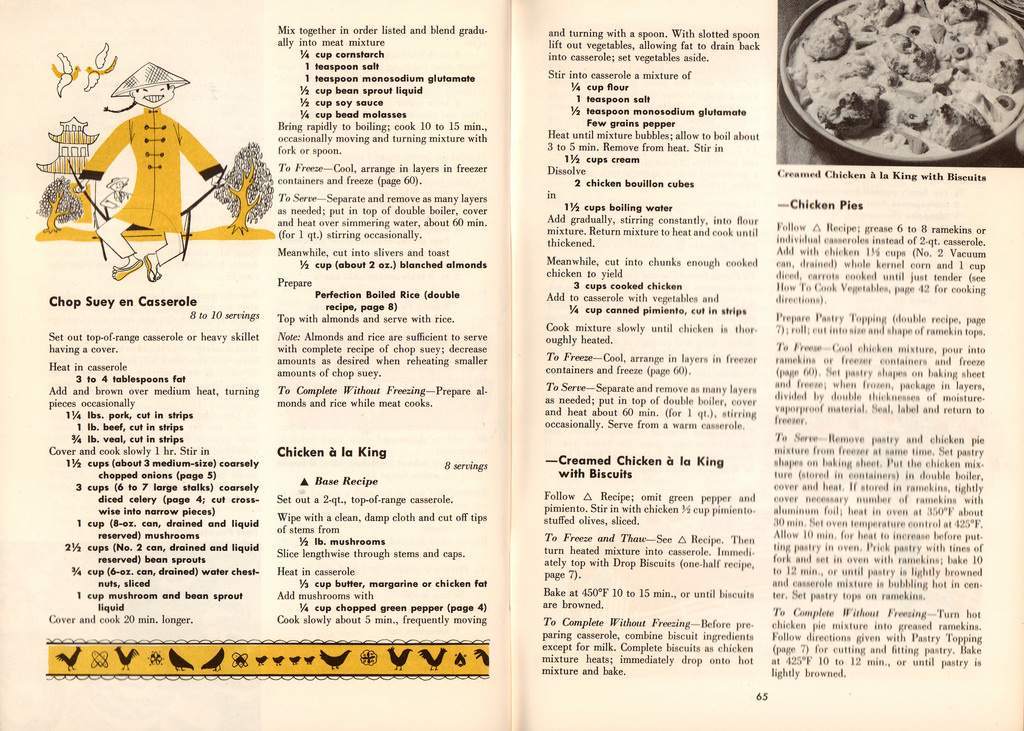 This one is full of lively cartoons throughout. Such as this charming depiction of a Chinaman.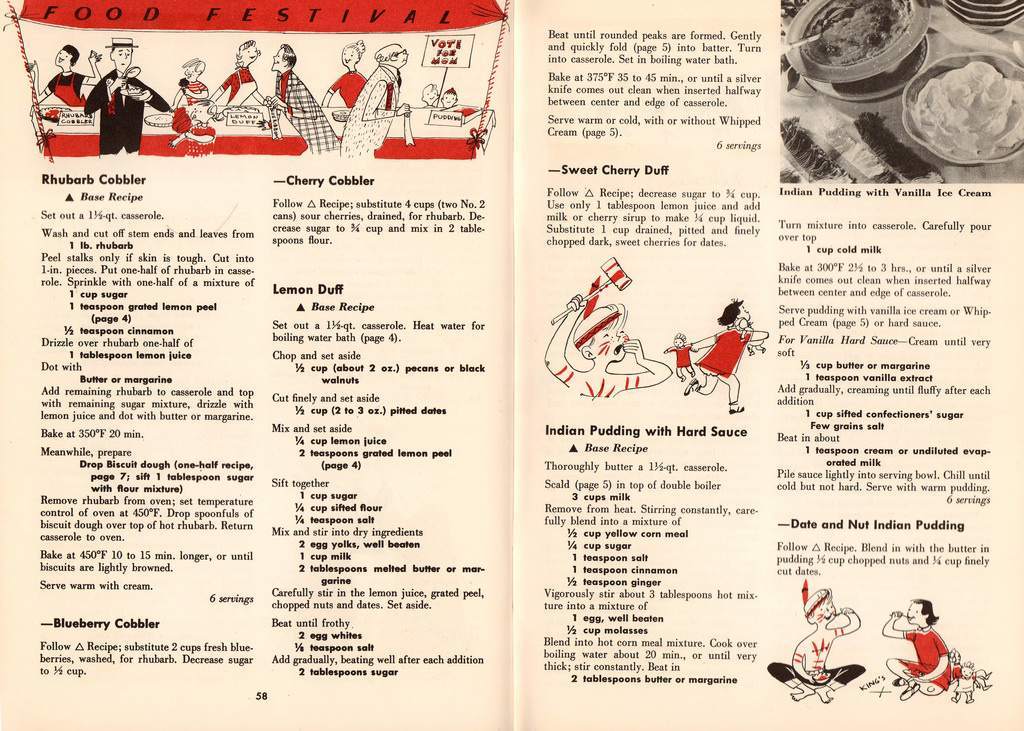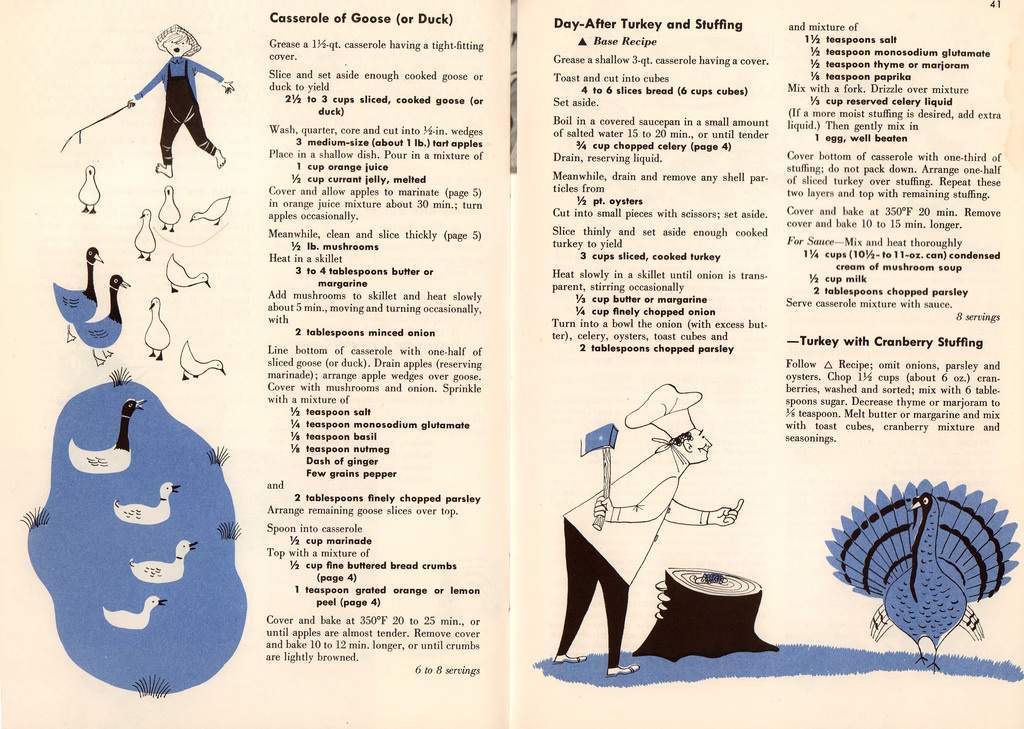 And this charming depiction of a turkey about to be decapitated.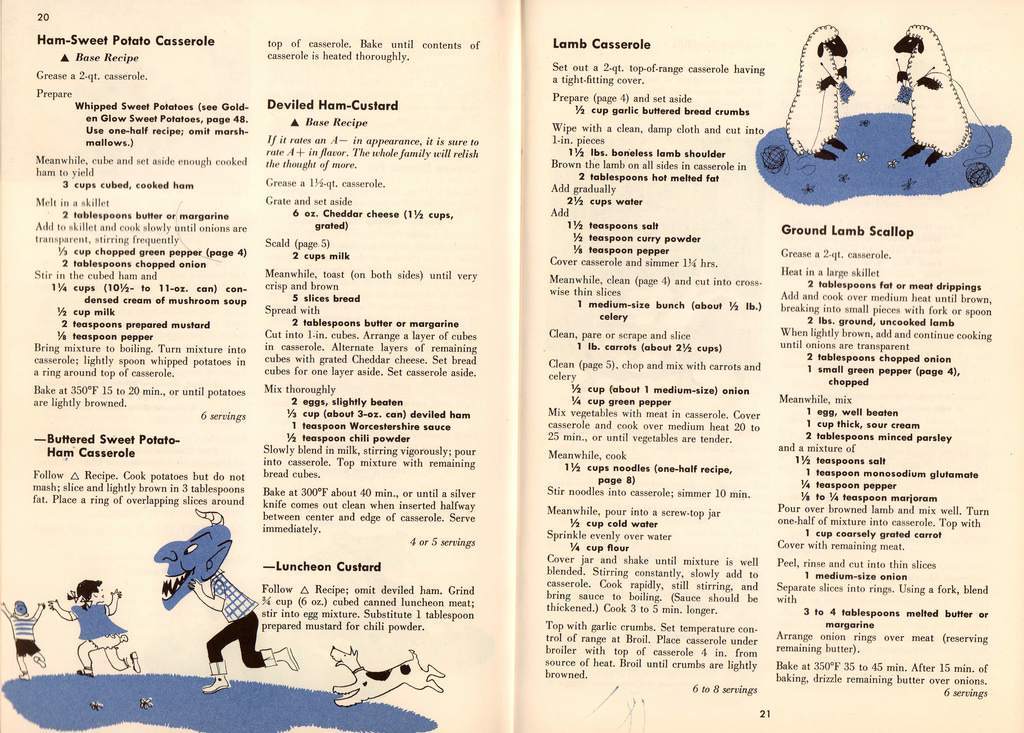 And this depiction of Satan scaring small children. (Dogs can detect evil.)
再见