The series 100 Views of New Tokyo(Shin Tokyo hyakkei), published from 1928 to 1932, shows views of Tokyo as it was rebuilt after the 1923 Great Kanto earthquake hit the biggest city in Japan. The series of prints documents the changing face of the city, much as Utagawa Hiroshige's series One Hundred Famous Views of Edo had done 75 years earlier.
The 8 contributing artists formed a Takujōsha, or Table Group, and worked in the sosaku hanga style: Un'ichi Hiratsuka, Kōshirō Onchi, Sakuichi Fukazawa, Kawakami Sumio, Senpan Maekawa, Fujimori Shizuo, Henmi Takashi and Suwa Kanenori
The series covered a wide range of views: architectural changes, Shōwa era fashions, factories, business districts, and venues for modern entertainment and leisure.
Buy Postcards from the series here.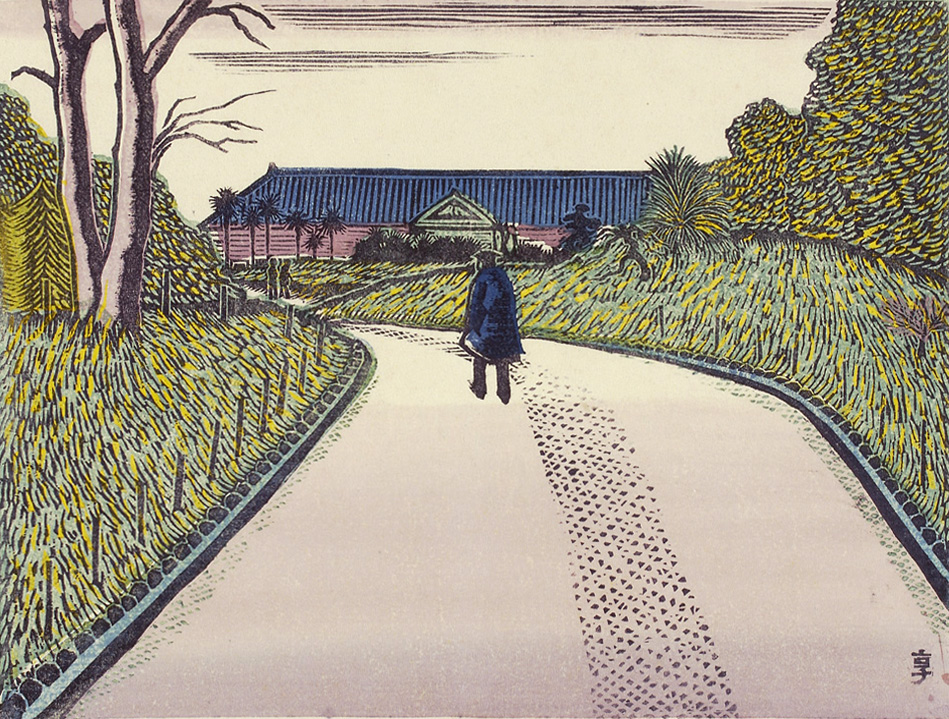 Buy Postcards from the series here.