Ephemera From The 1975 European Referendum
On 5 June 1975 Britain held a referendum on the country's continued membership of what was then the Common Market. The question was: "Do you think the UK should stay in the European Community (Common Market)?" The Conservative Party in opposition wanted to remain in the EEC. The governing Labour Party was split. The TUC wanted out.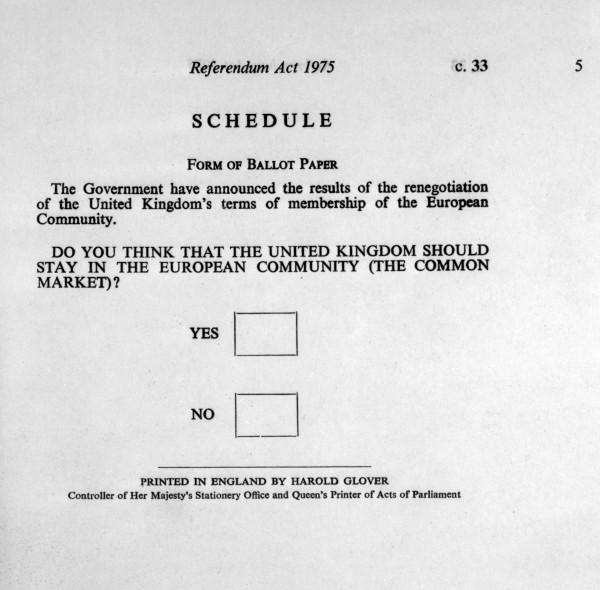 At the end, 67.5 % of votes were in favour of staying in.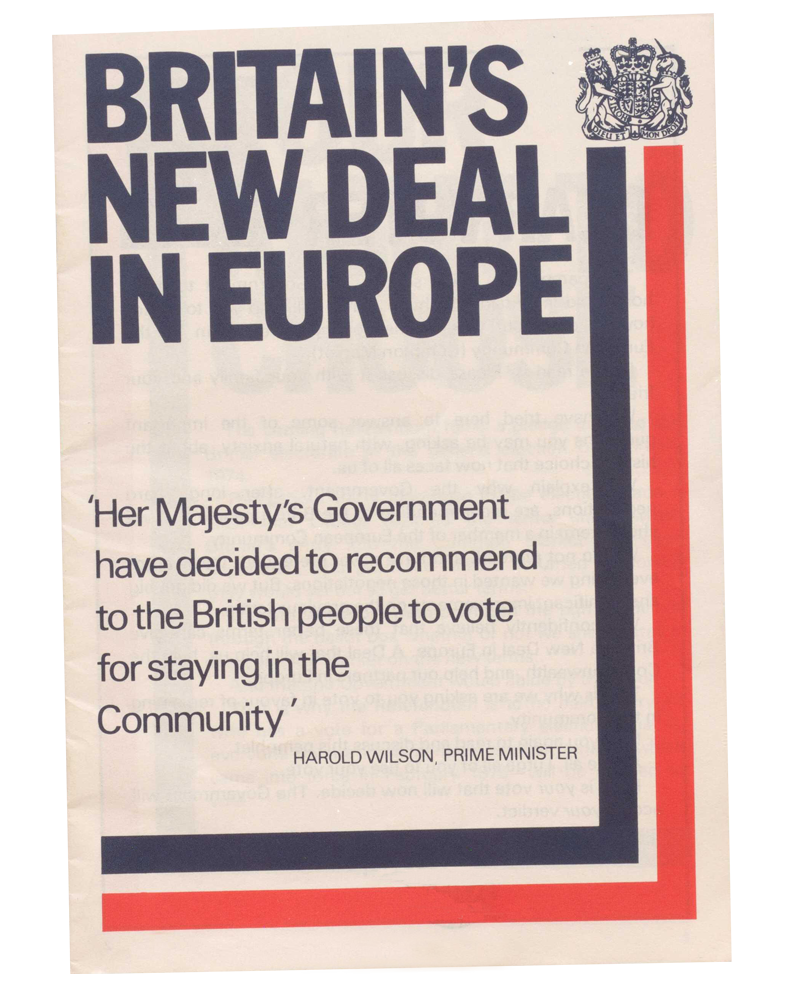 DEAR VOTER

This pamphlet is being sent by the Government to every household in Britain. We hope that it will help you to decide how to cast your vote in the coming Referendum on the European Community (Common Market).

Please read it. Please discuss it with your family and your friends.

We have tried here to answer some of the important questions you may be asking, with natural anxiety, about the historic choice that now faces all of us.

We explain why the Government, after long, hard negotiations, are recommending to the British people that we should remain a member of the European Community.

We do not pretend, and never have pretended, that we got everything we wanted in these negotiations. But we did get big and significant improvements on the previous terms.

We confidently believe that these better terms can give Britain a New Deal in Europe. A Deal that will help us, help the Commonwealth, and help our partners in Europe.

That is why we are asking you to vote in favour of remaining in the Community.

I ask you again to read and discuss this pamphlet.

Above all, I ask you to use your vote.

For it is your vote that will now decide. The Government will accept your verdict.

Harold Wilson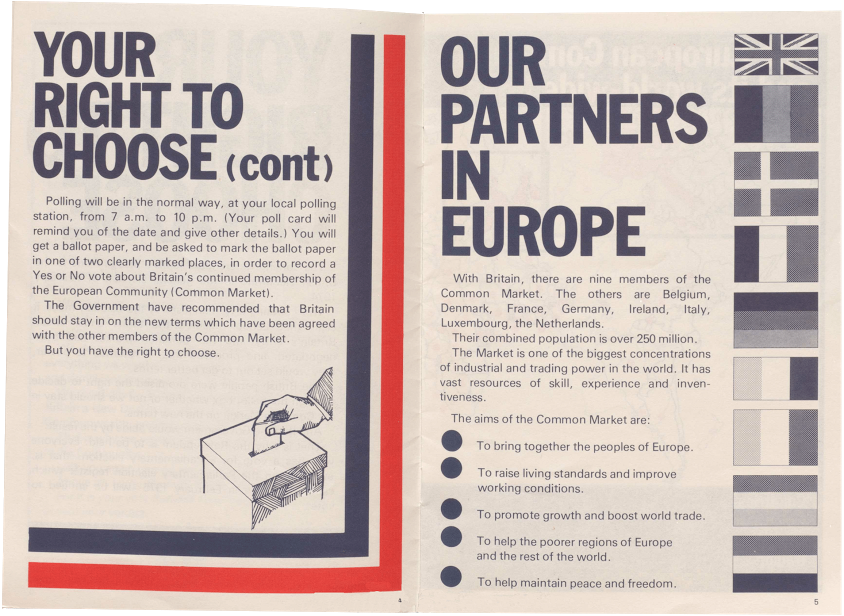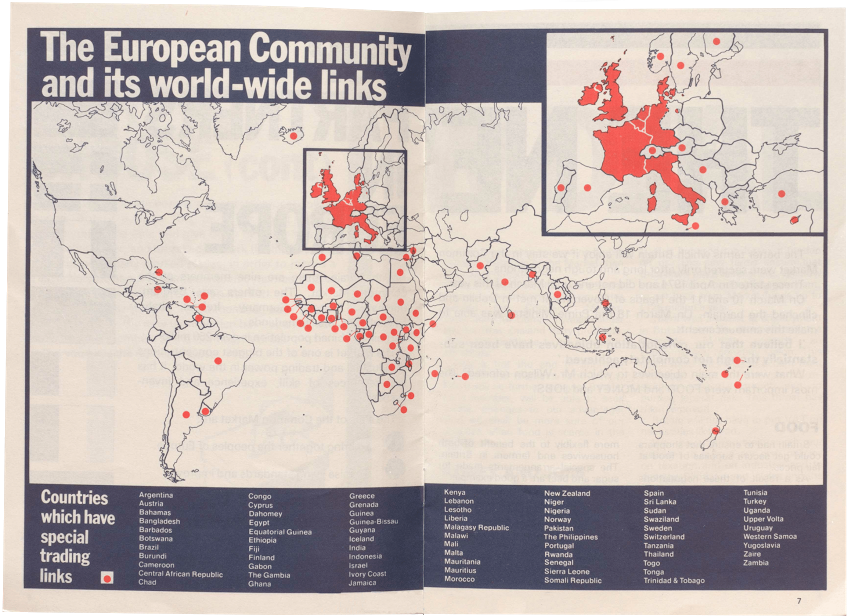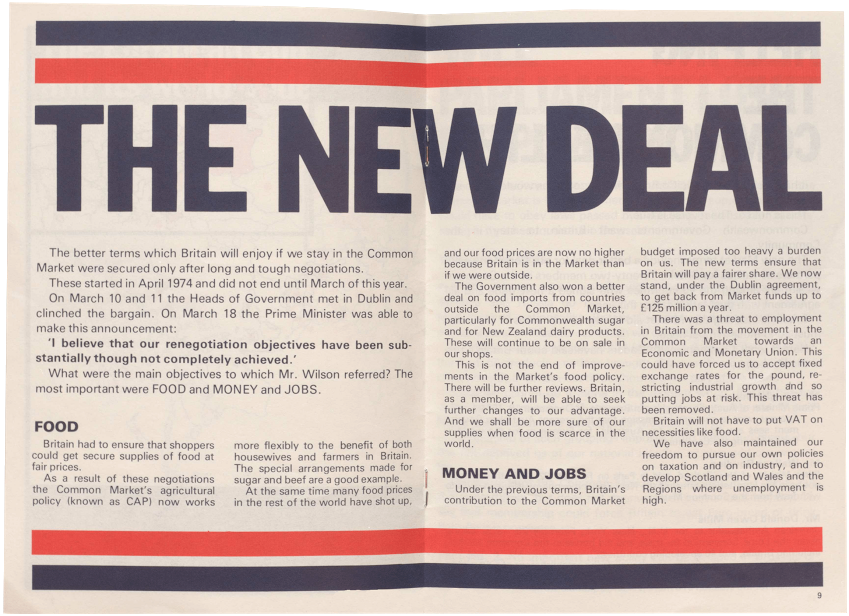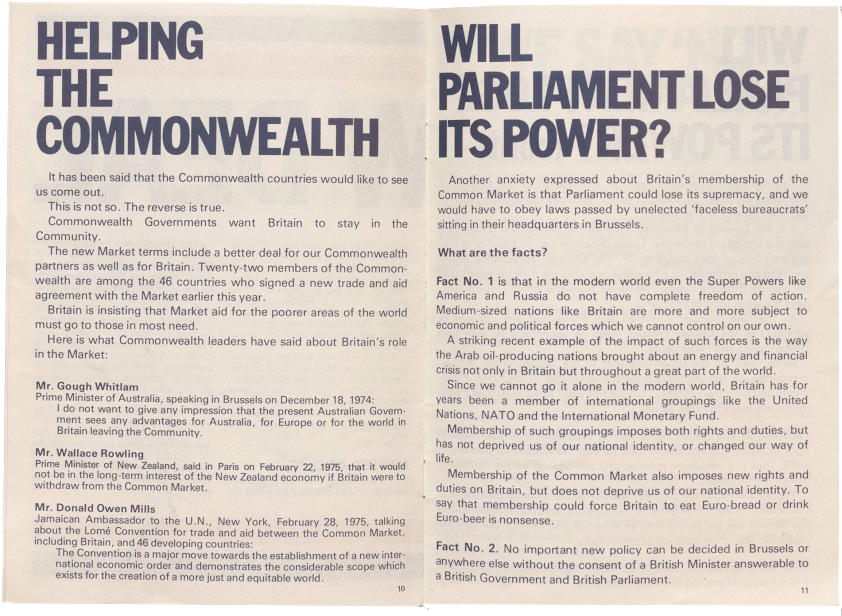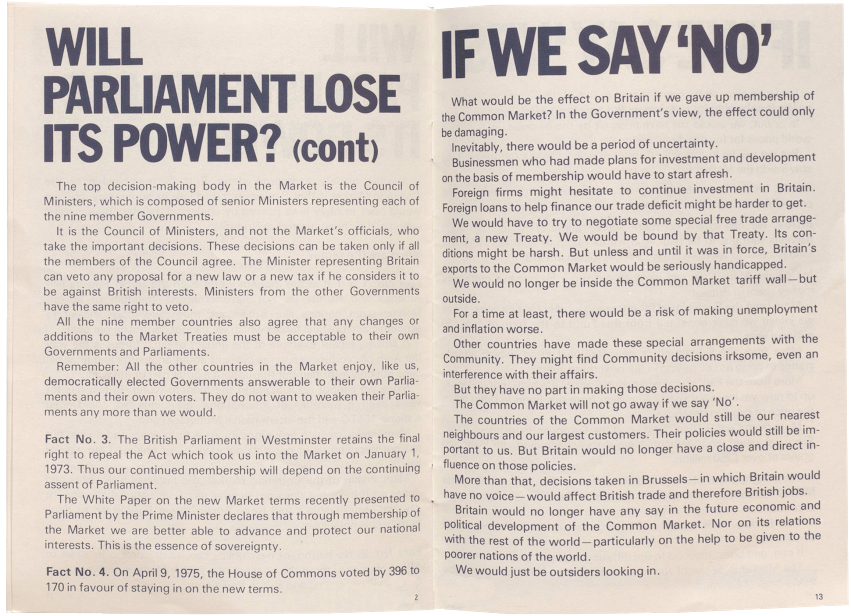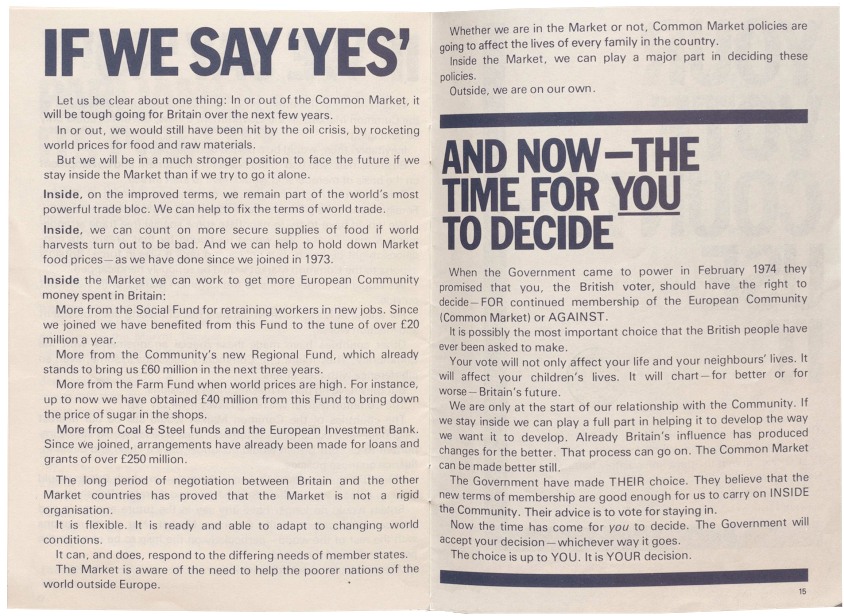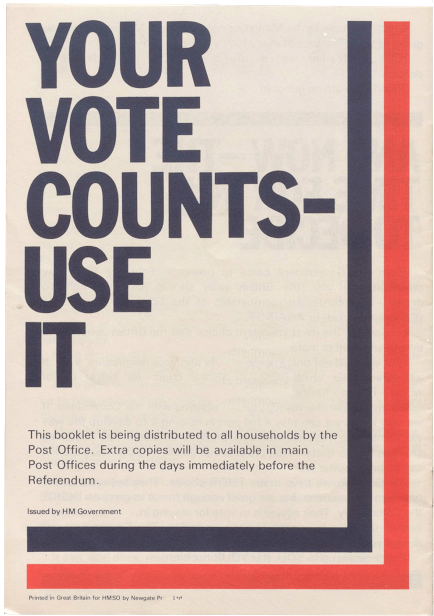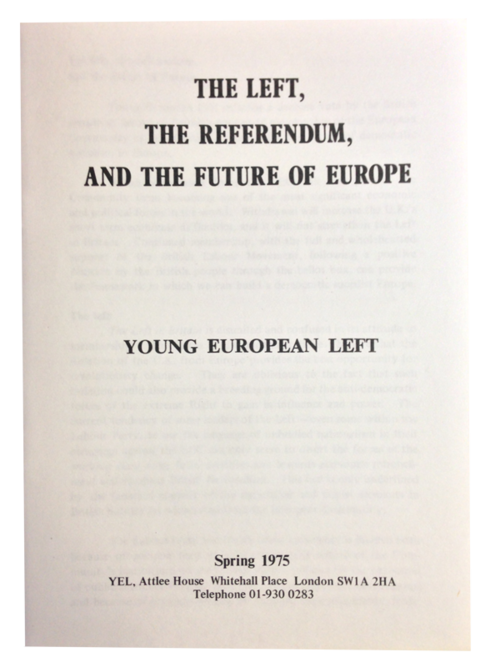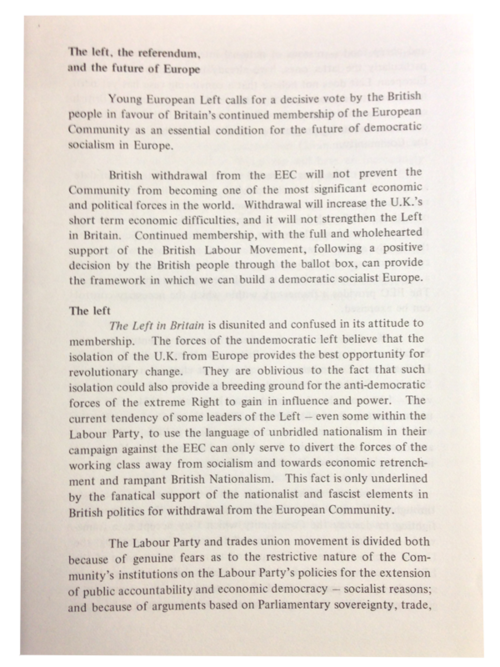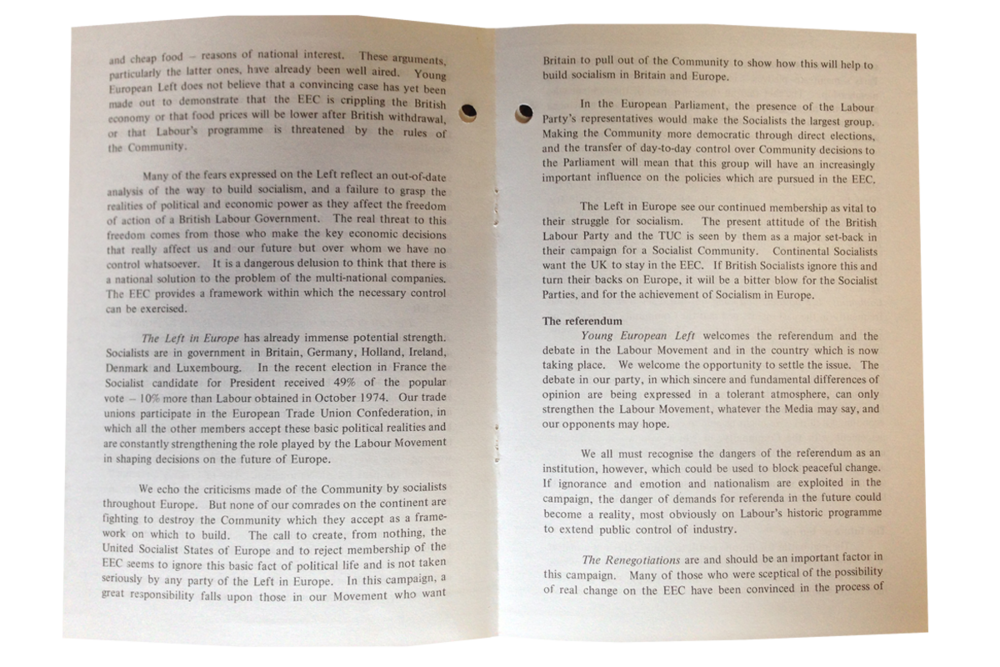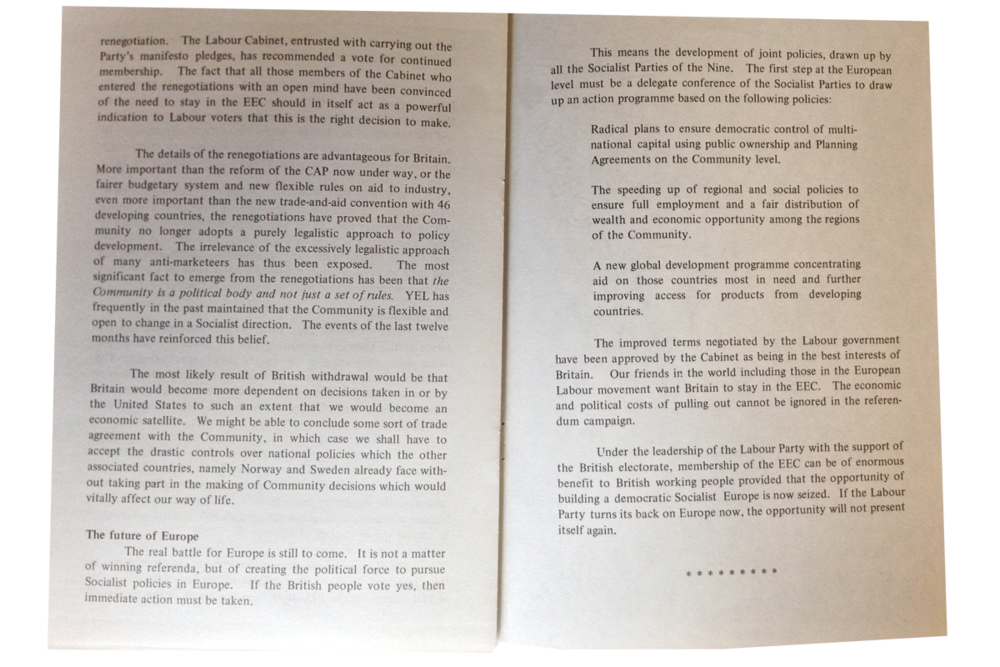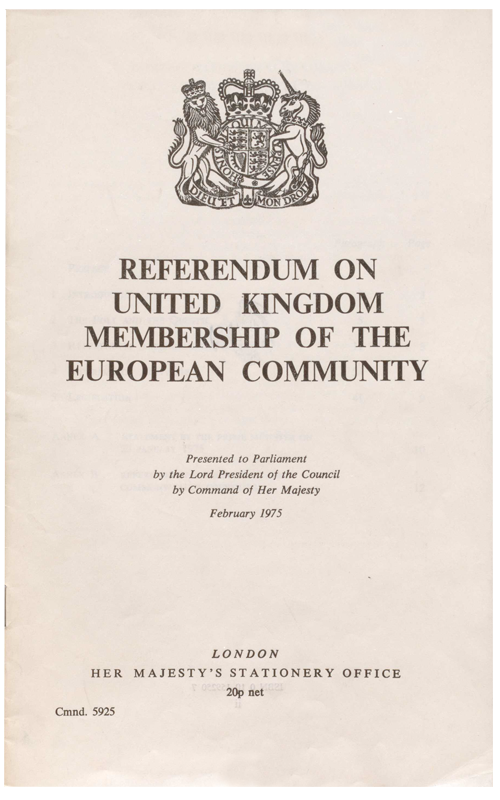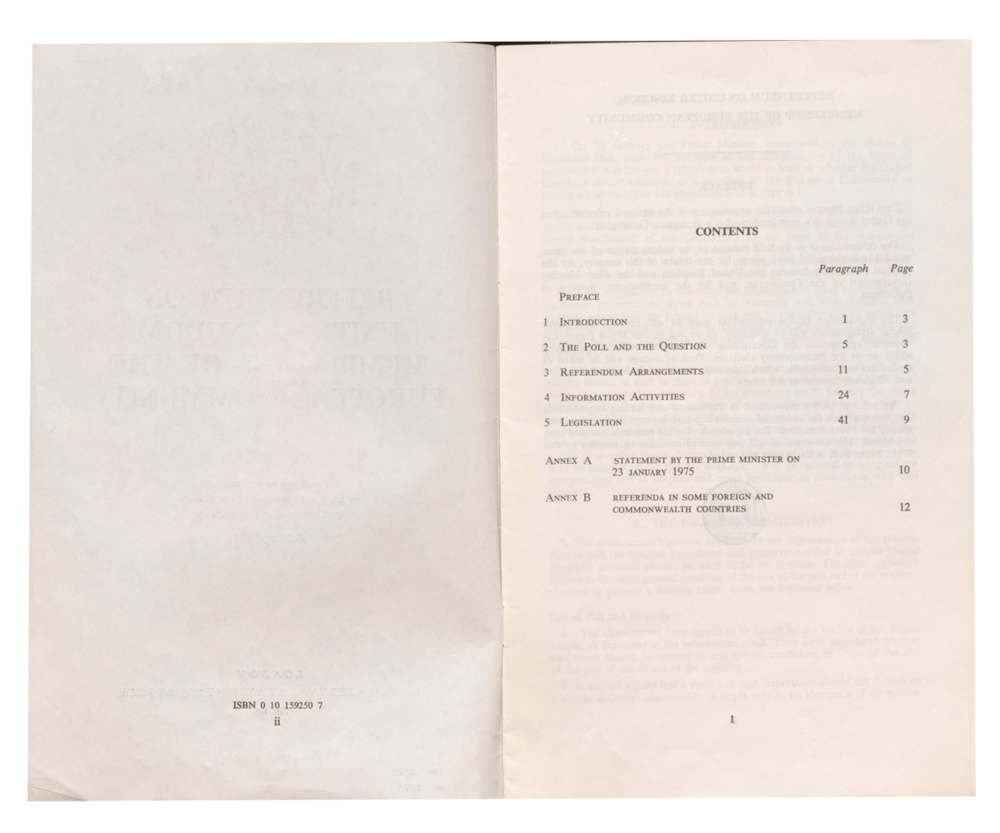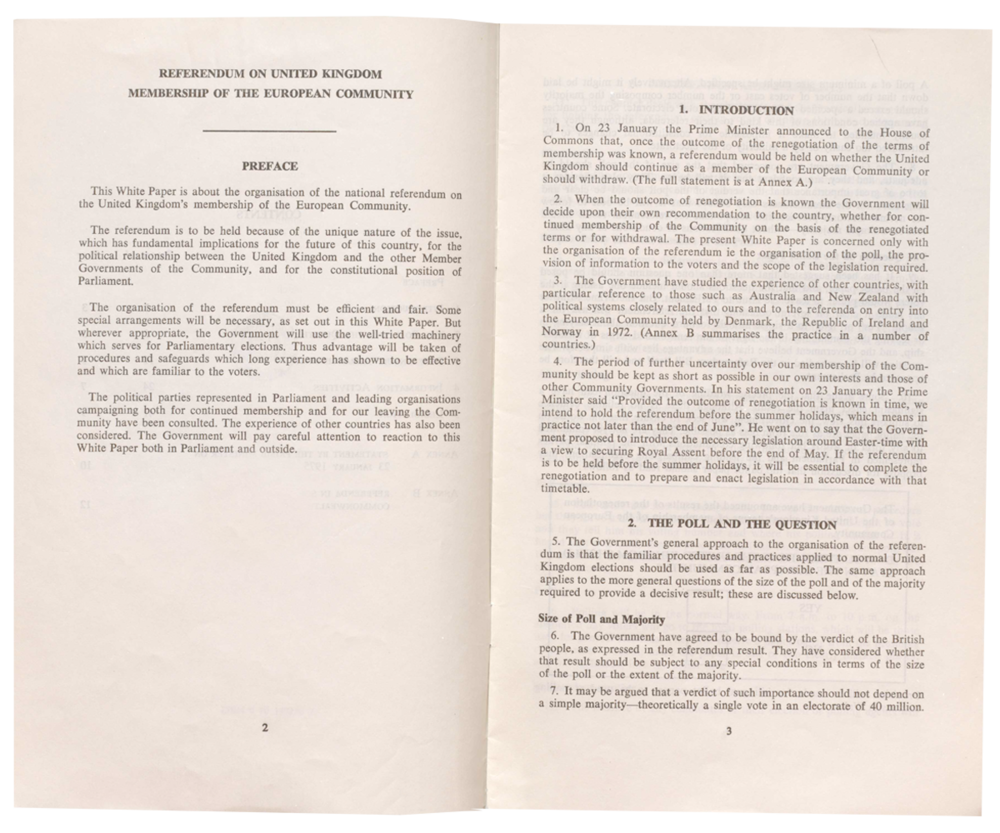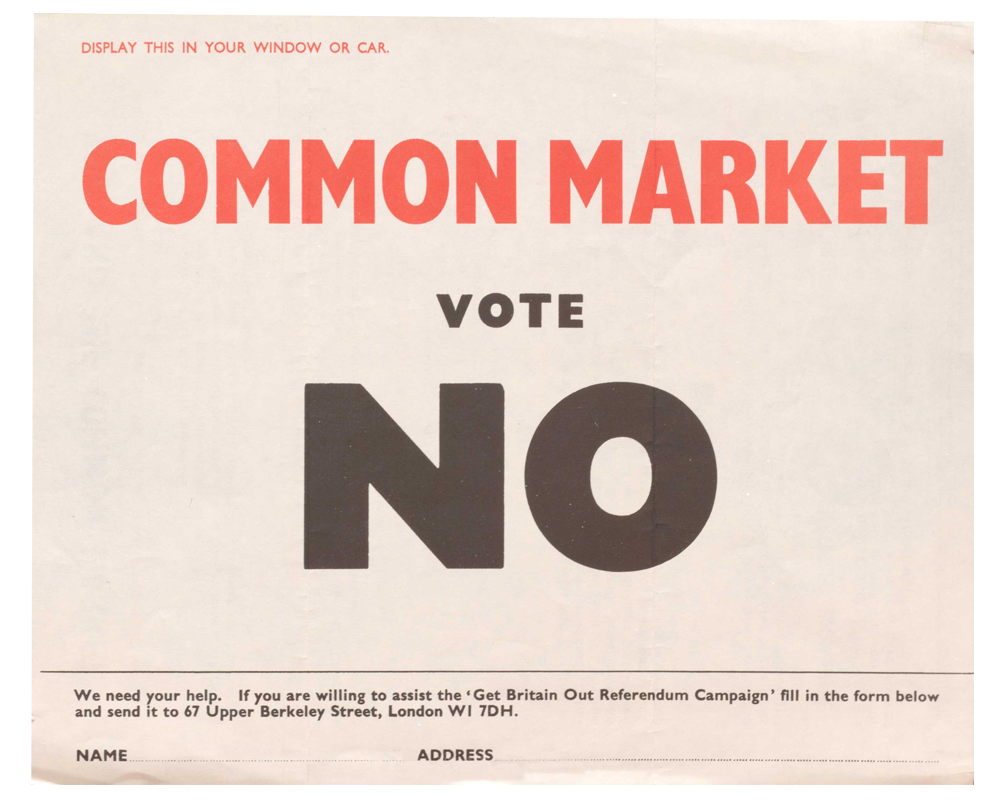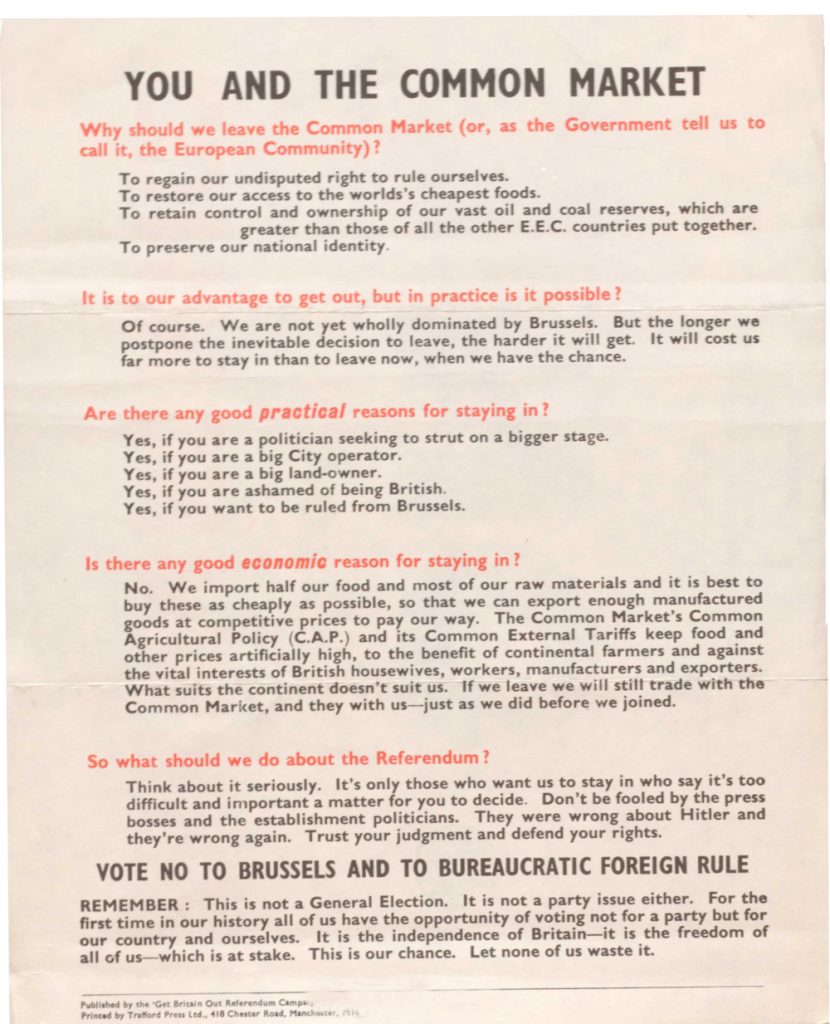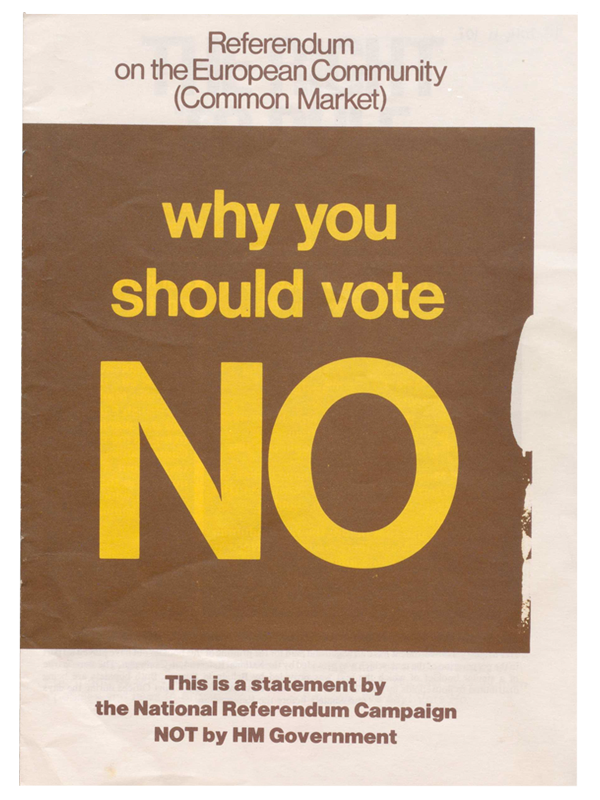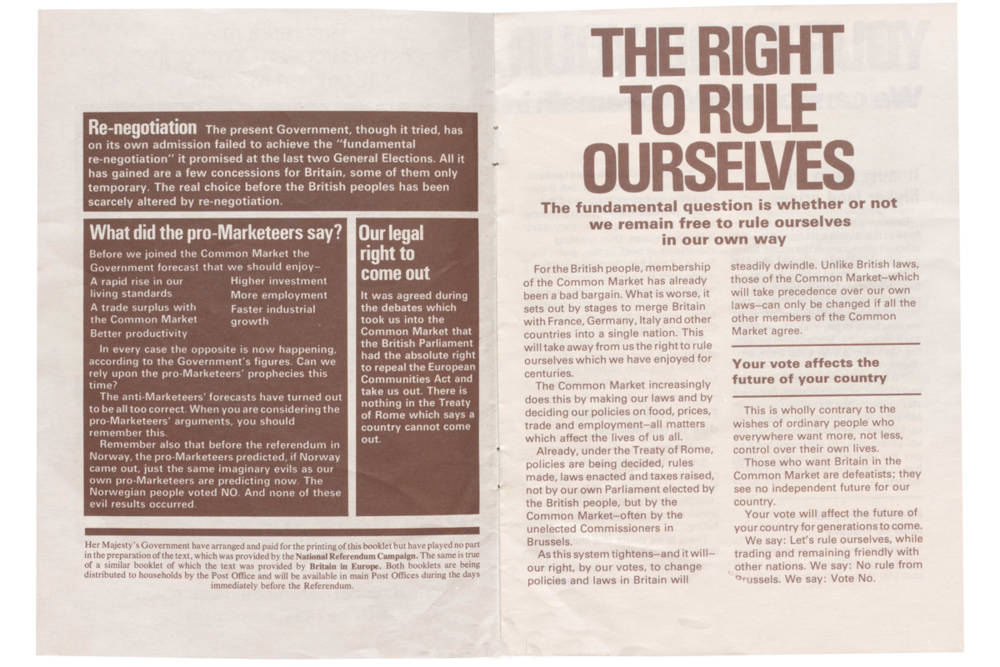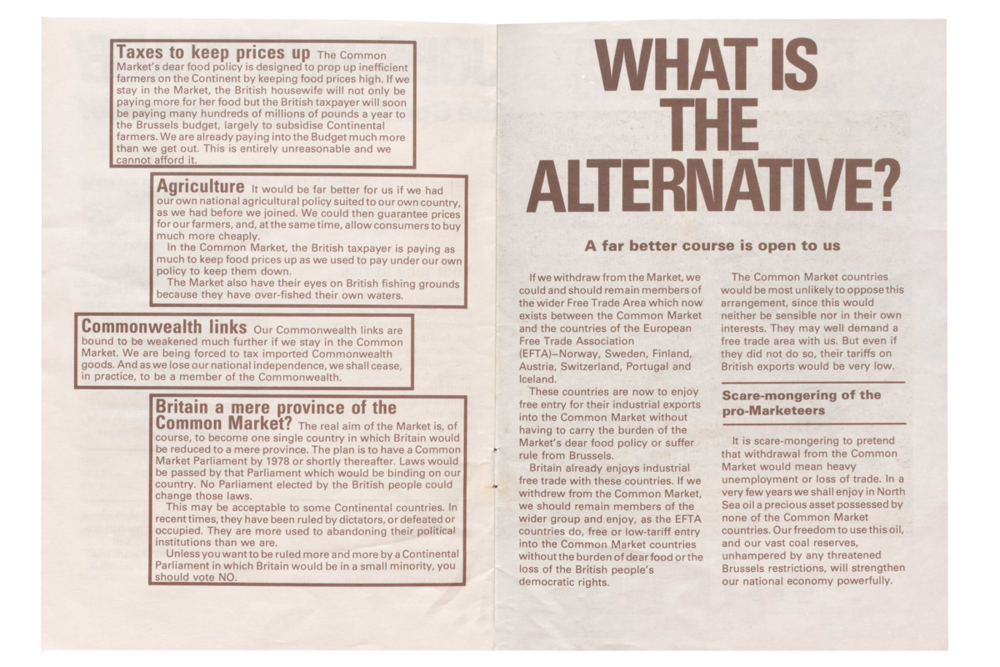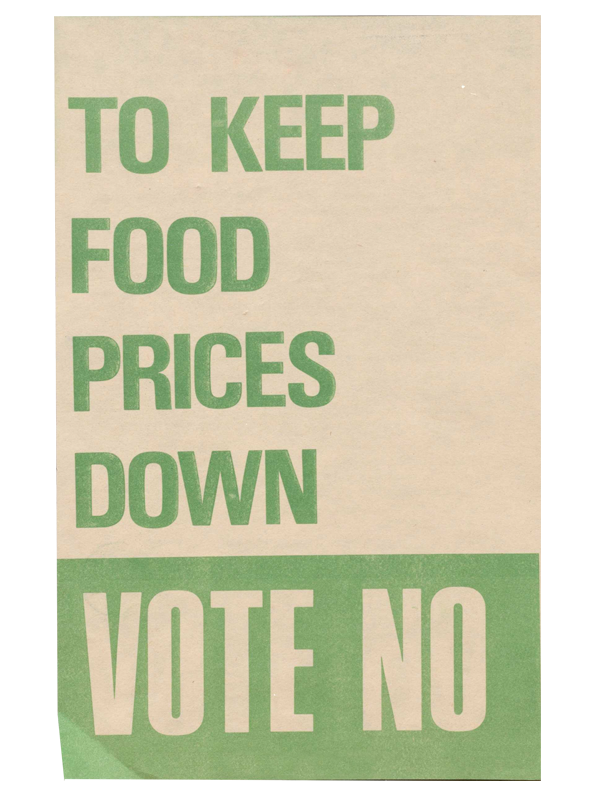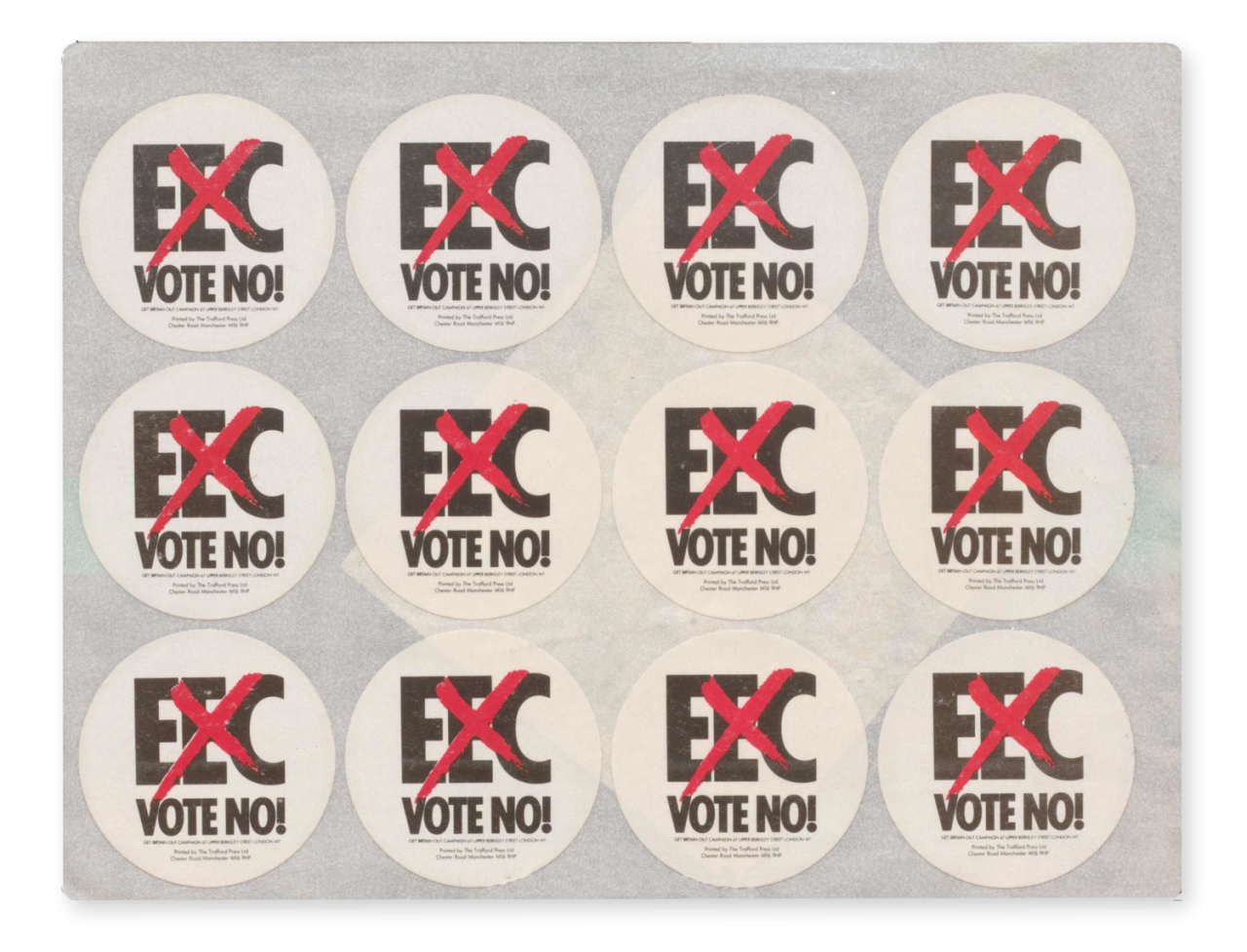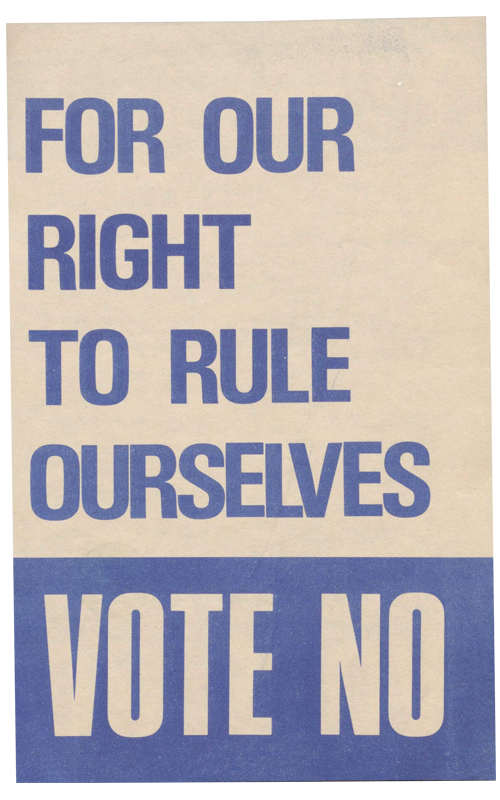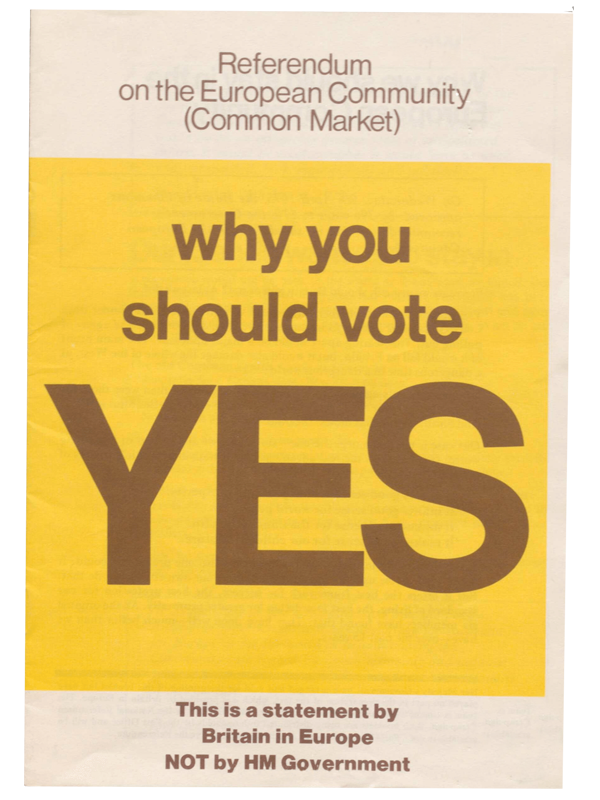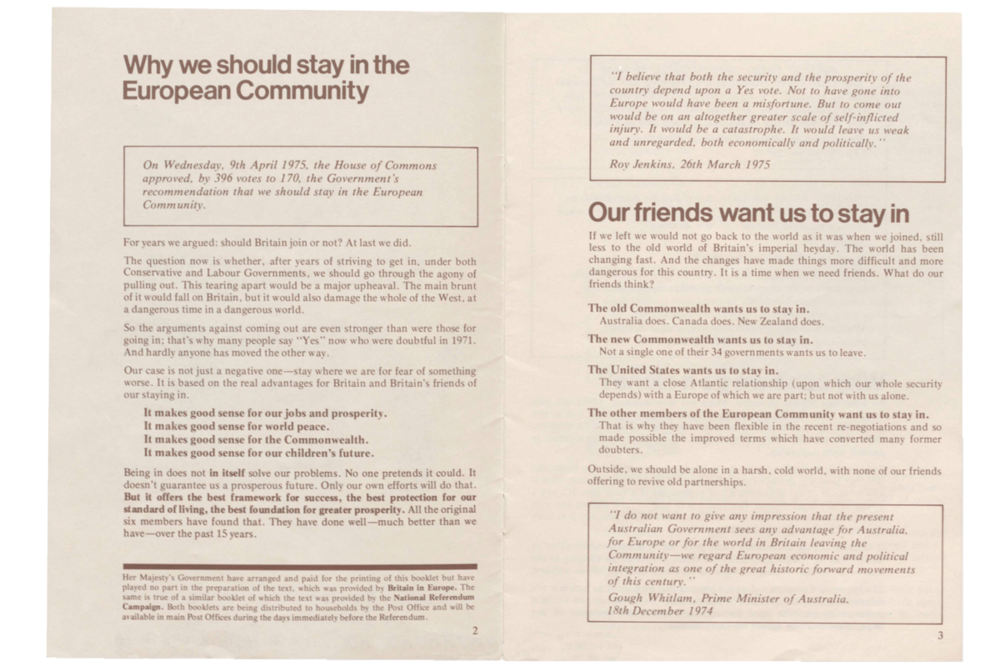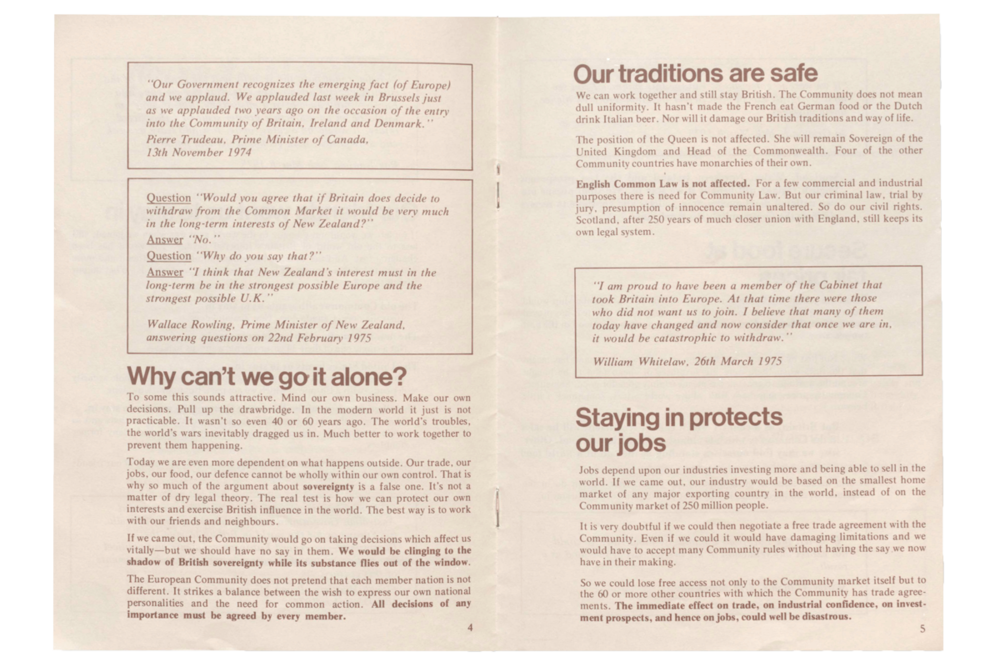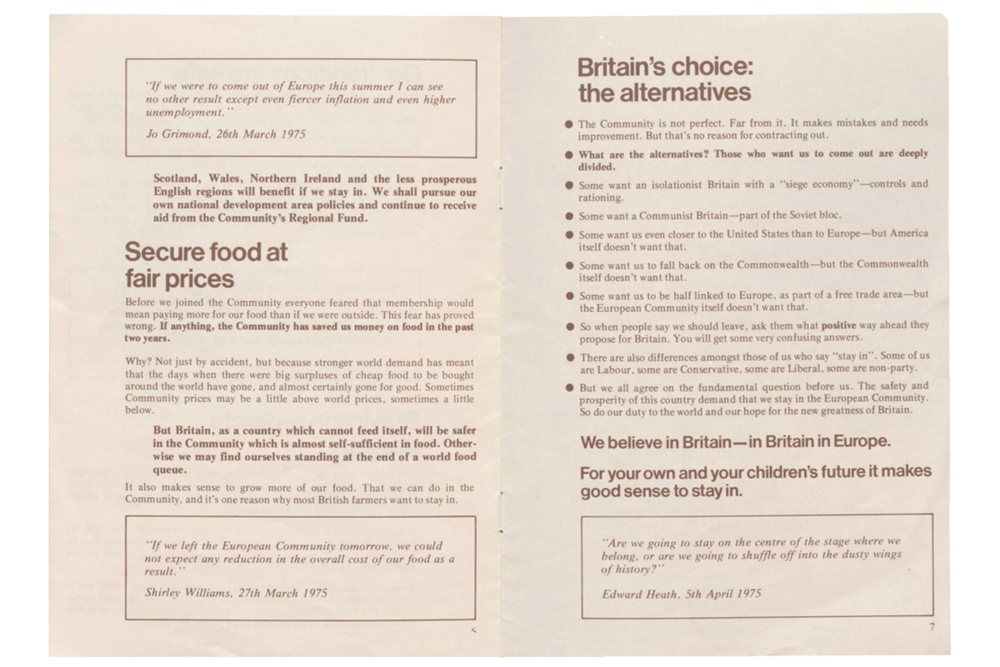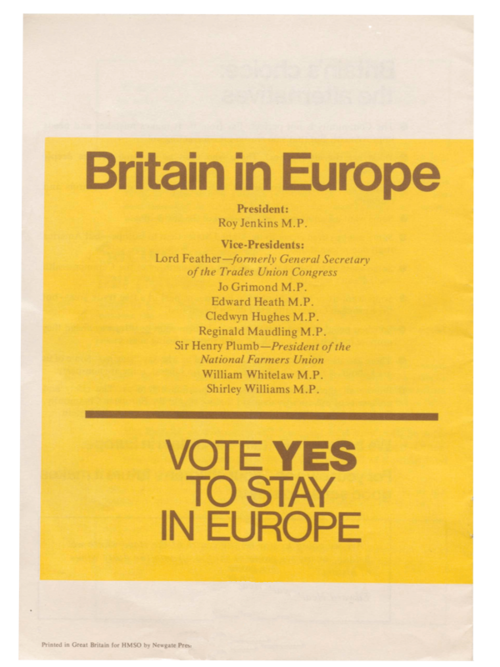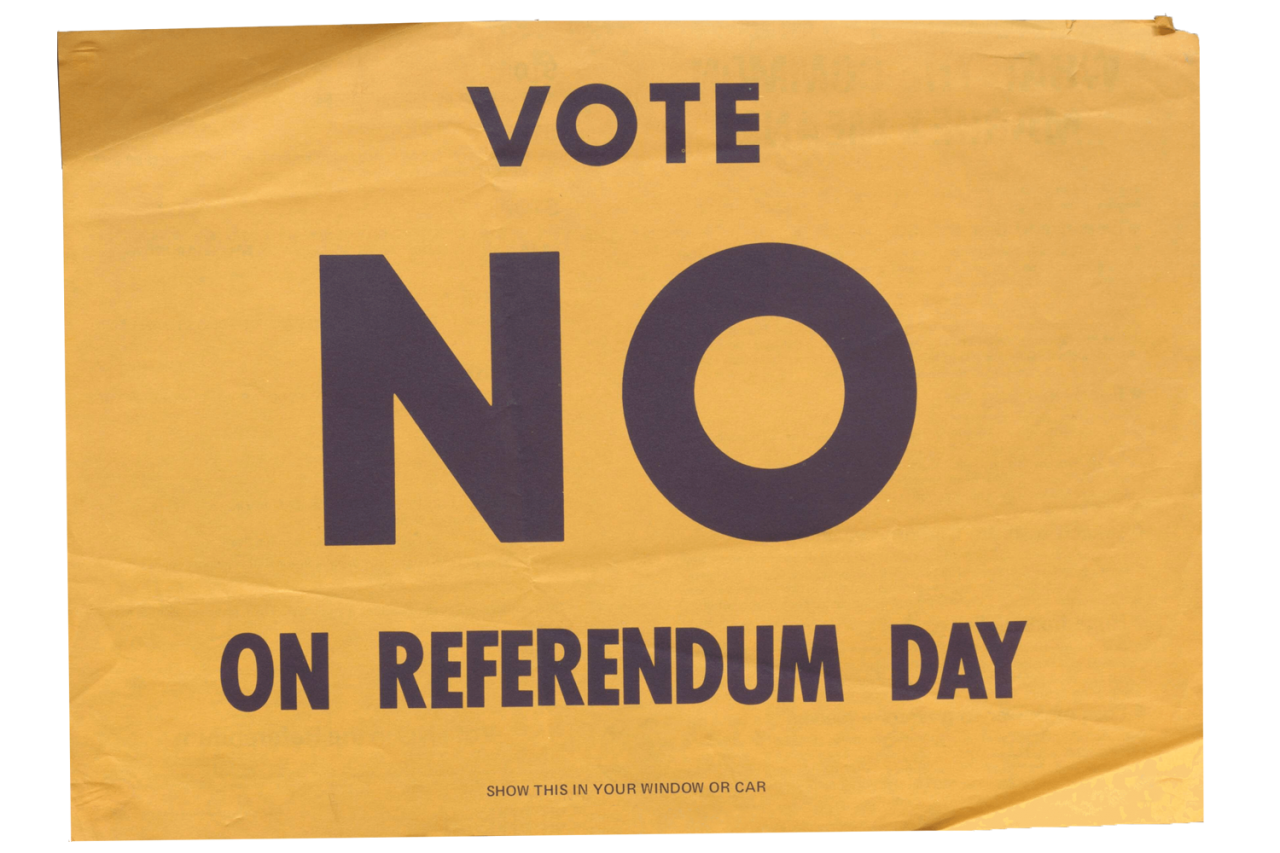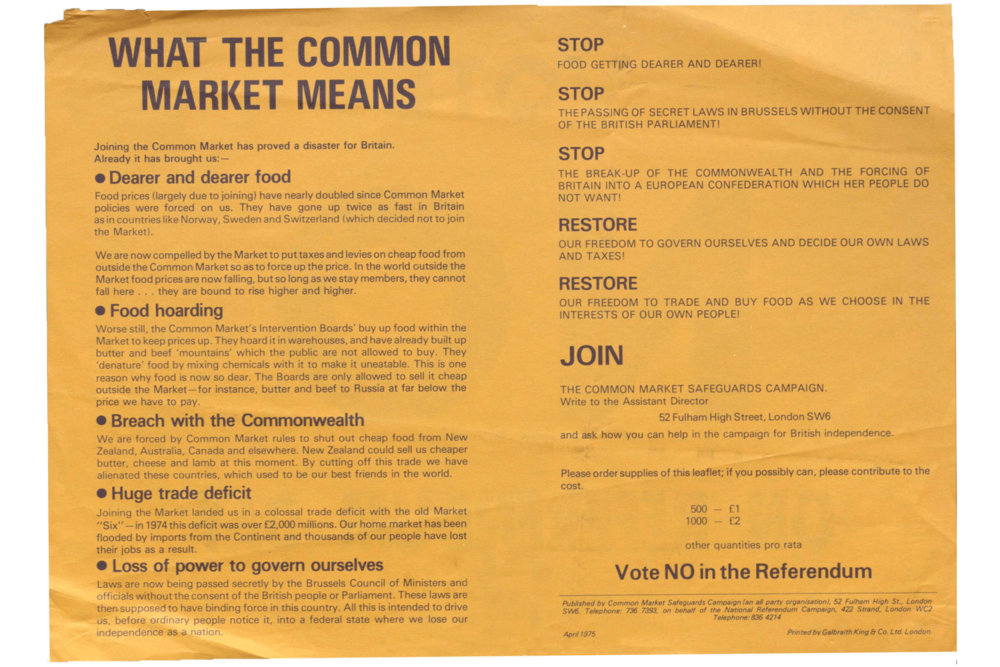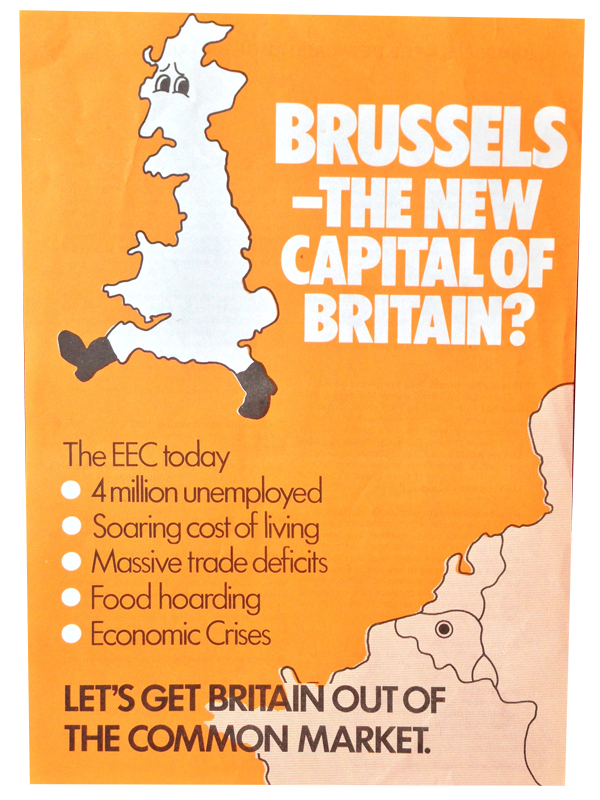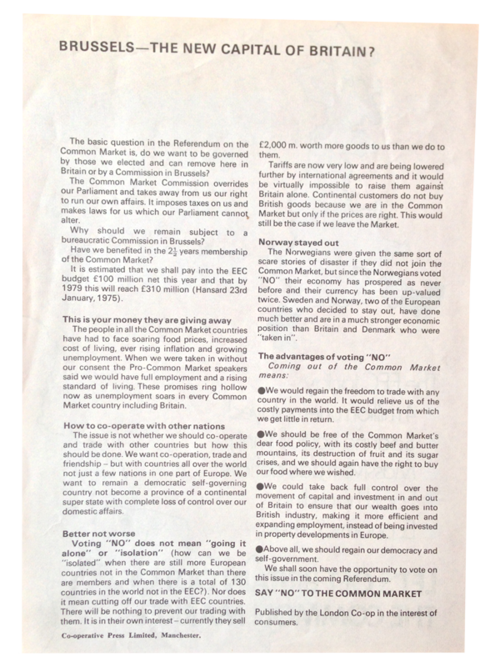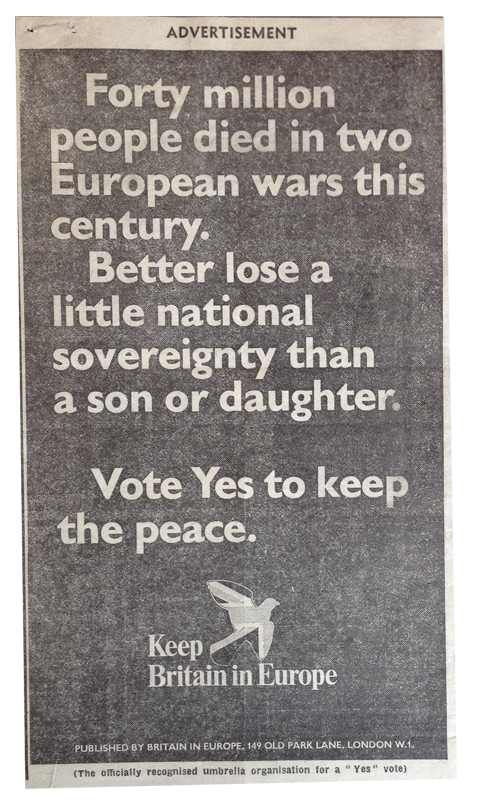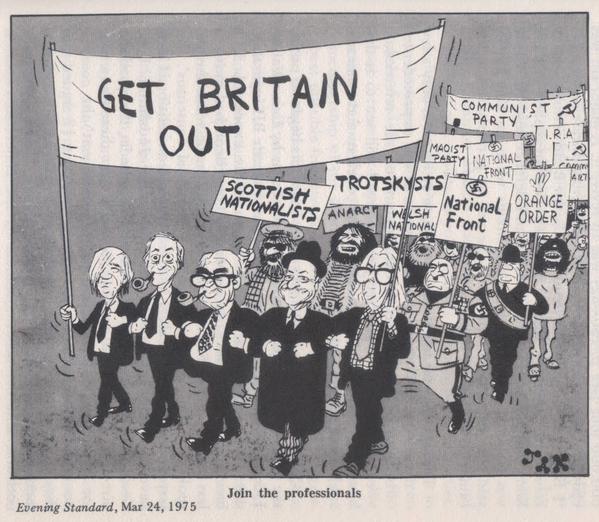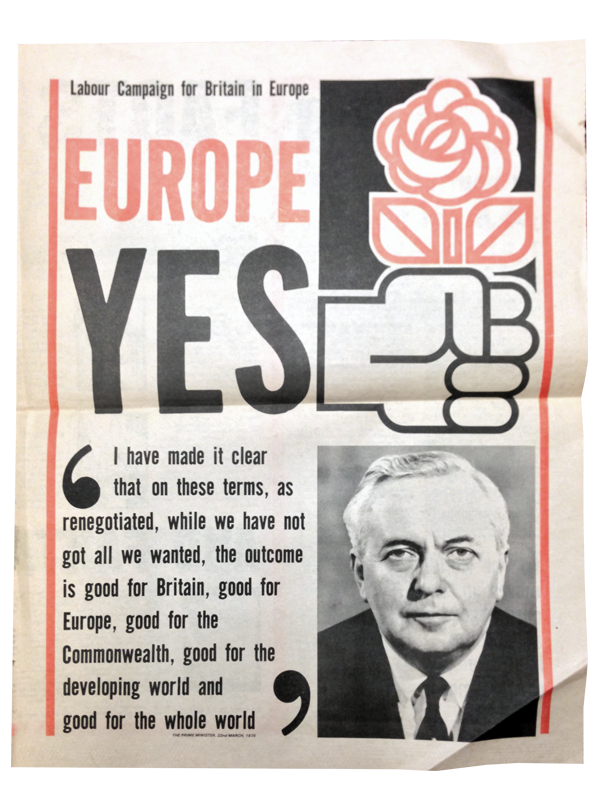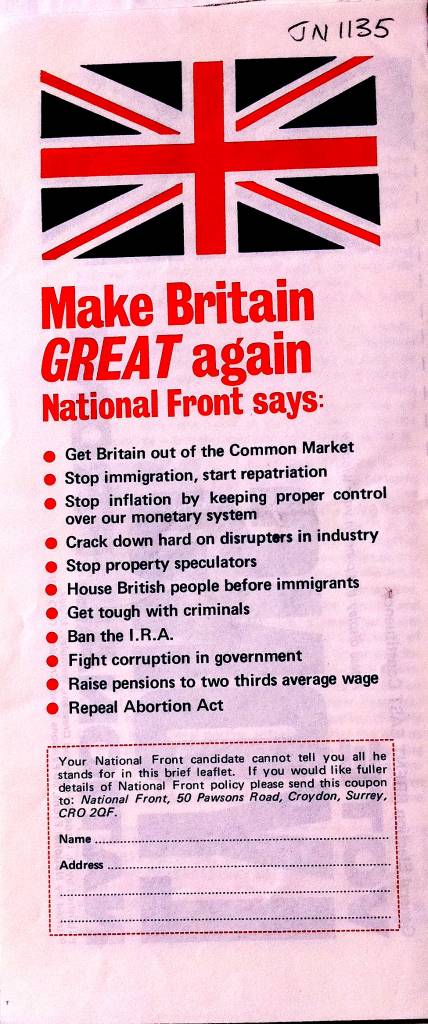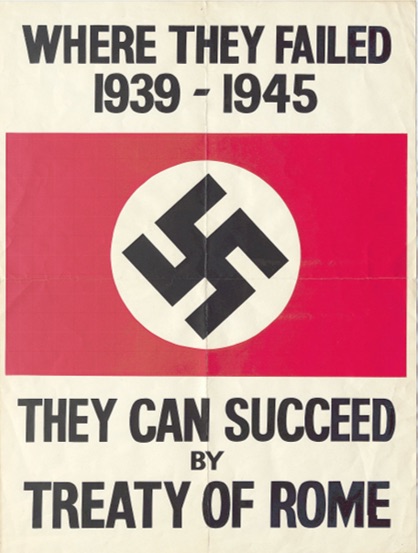 Pictures via: Referendum 75, Thatcher Crisis Years, Gladstone Diaries, The Boiling Frog, LSE