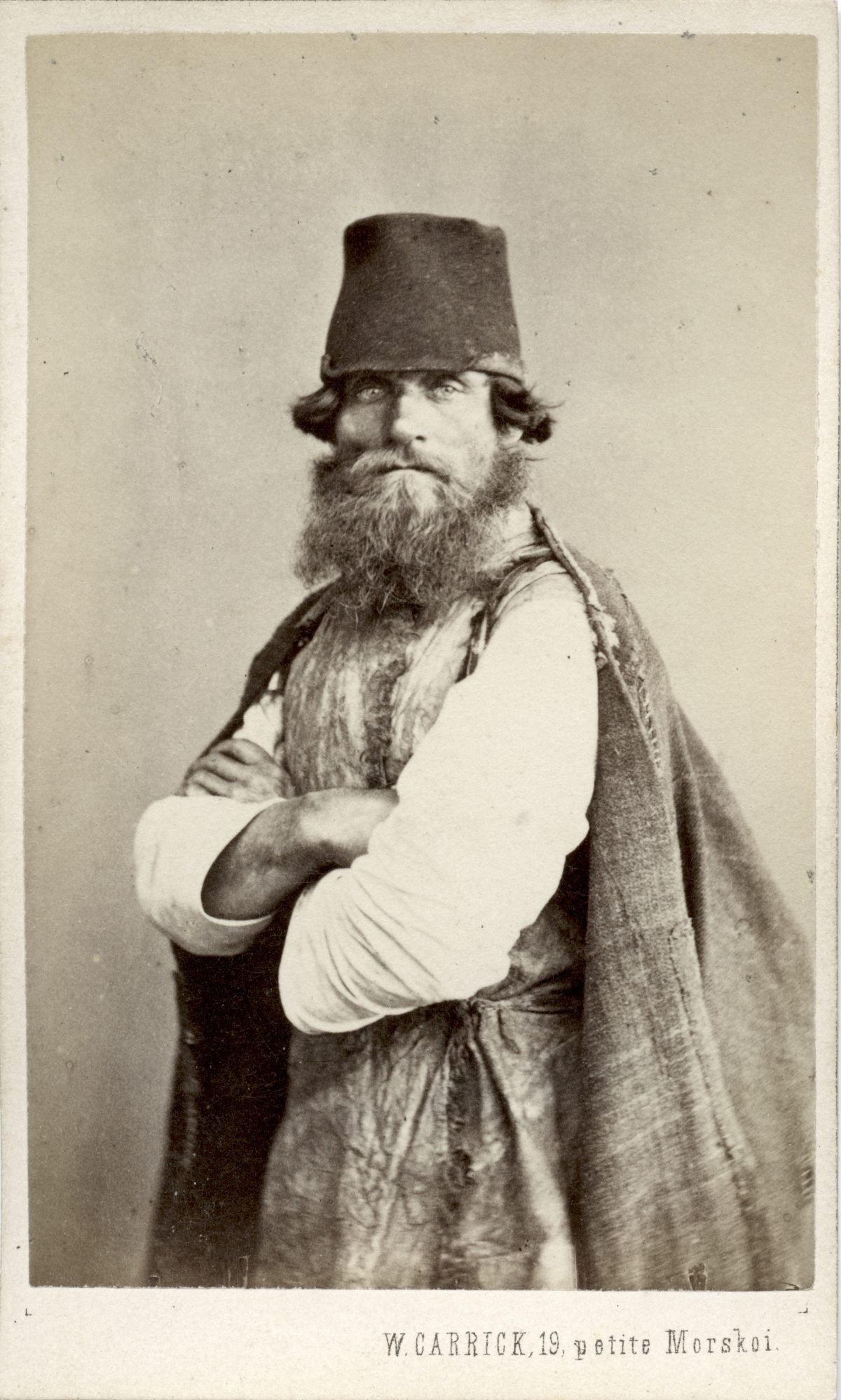 In September 1859 Edinburgh-born William Carrick (1827-1878) opened a studio in St Petersburg. With John MacGregor, Carrick produced portraits of locals he called 'Russian Types', sold as cartes-de-visite to tourists.
Carrick knew his subjects well. A year after his birth his family moved to Russia. He was raised by his timber merchant parents in Kronstadt, a Russian naval base and the trading port of St. Petersburg. At 16 he enrolled at the St. Petersburg Academy of Arts. When the course ended Carrick travelled to Rome to further his study of art and architecture. He returned to St. Petersburg in 1856, the Crimean War had damaged British relations with Russia. To make a living, Carrick turned his eye to portrait photography.
There was competition. "You must not be shocked at the little they have made since they commenced," wrote William Carrick's mother to her son. "First of all the business is a new one, and there are about a dozen other new photographers begun here and on the Nevsky… We must wait better days and in the meantime be thankful that at least there is almost enough to pay MacGregor."
When they did not come to him, Carrick had the drive to go to them. Invited into his studio, these working class people were invited to pose with the tools of their trade.  The result is unique album of the native people of St. Petersburg.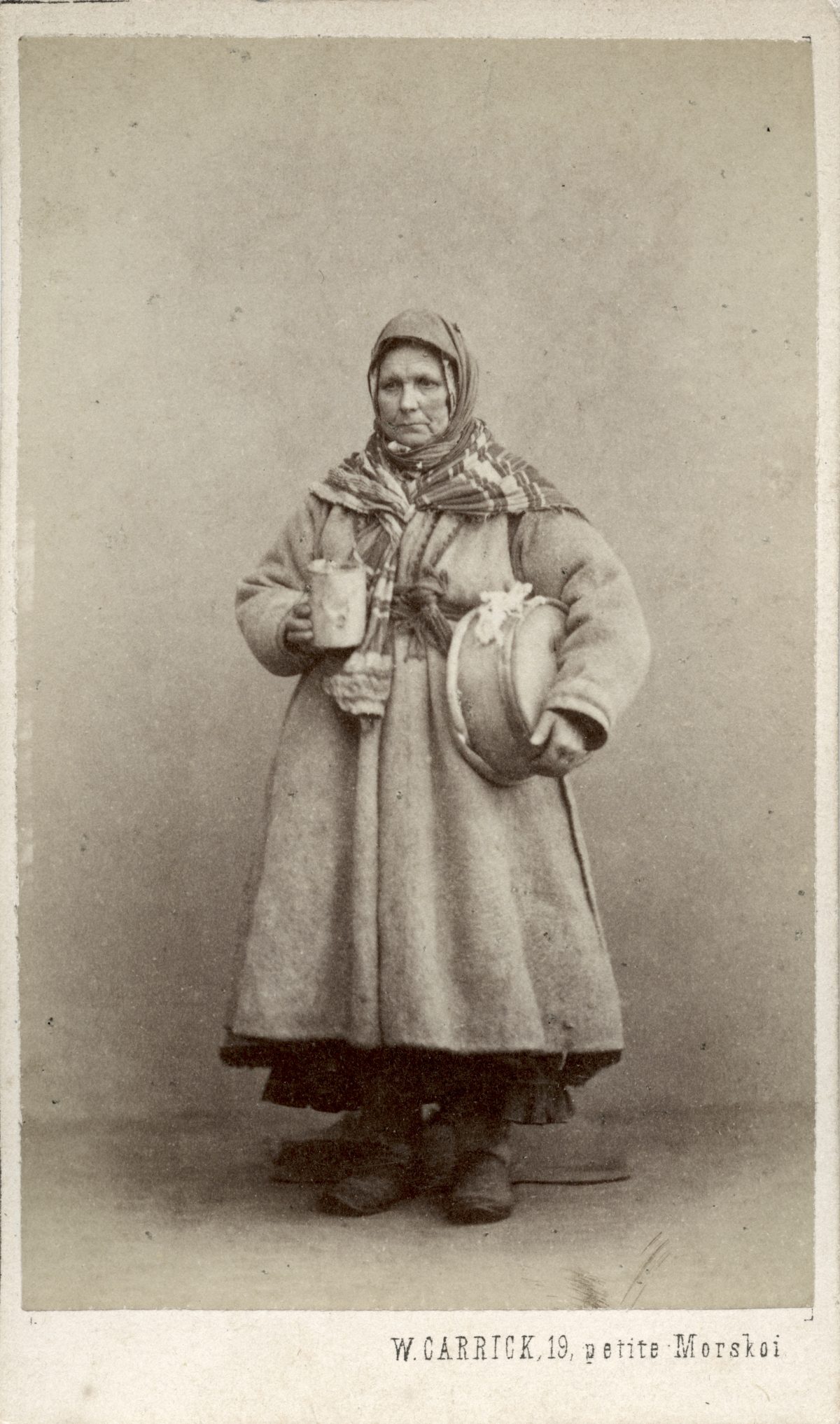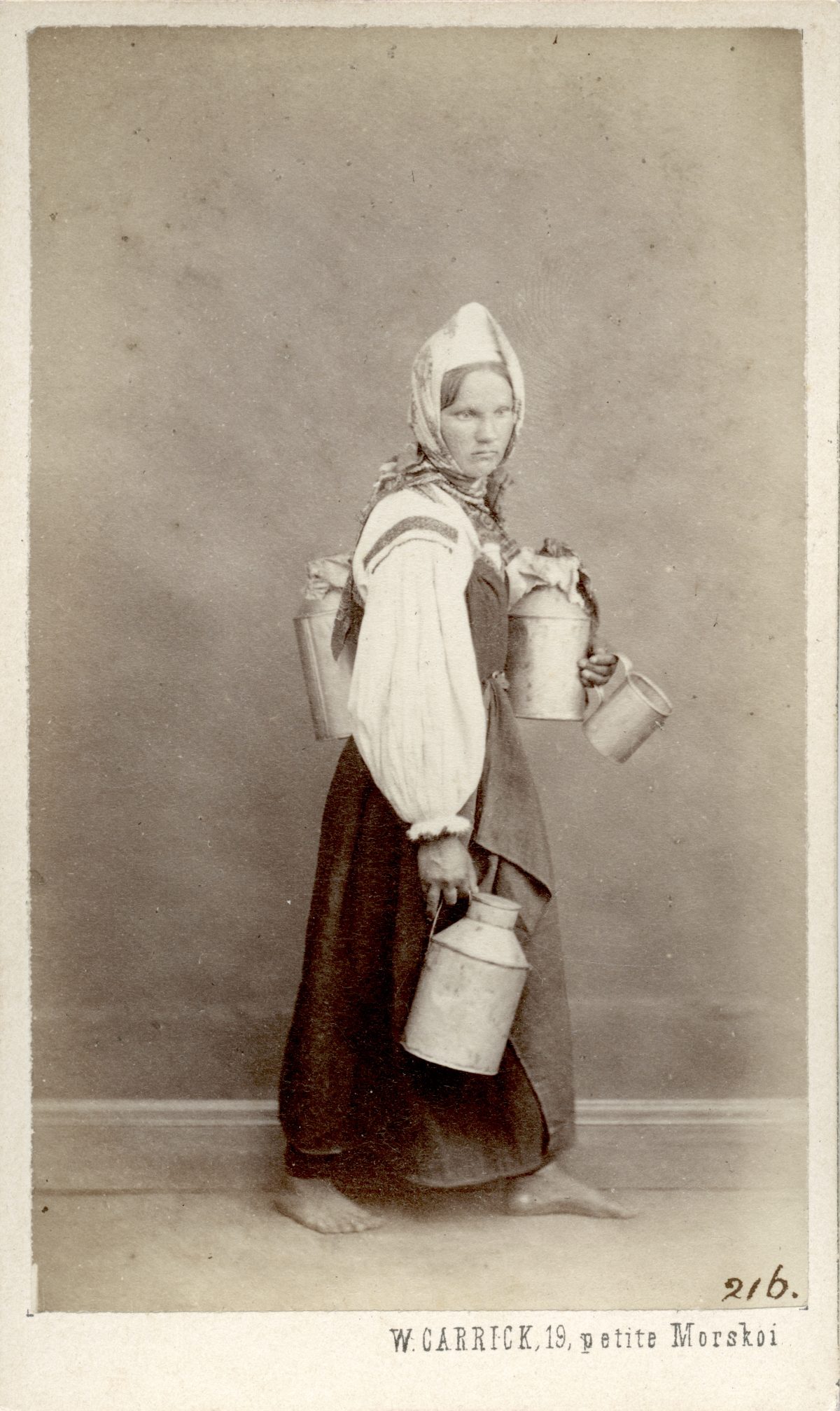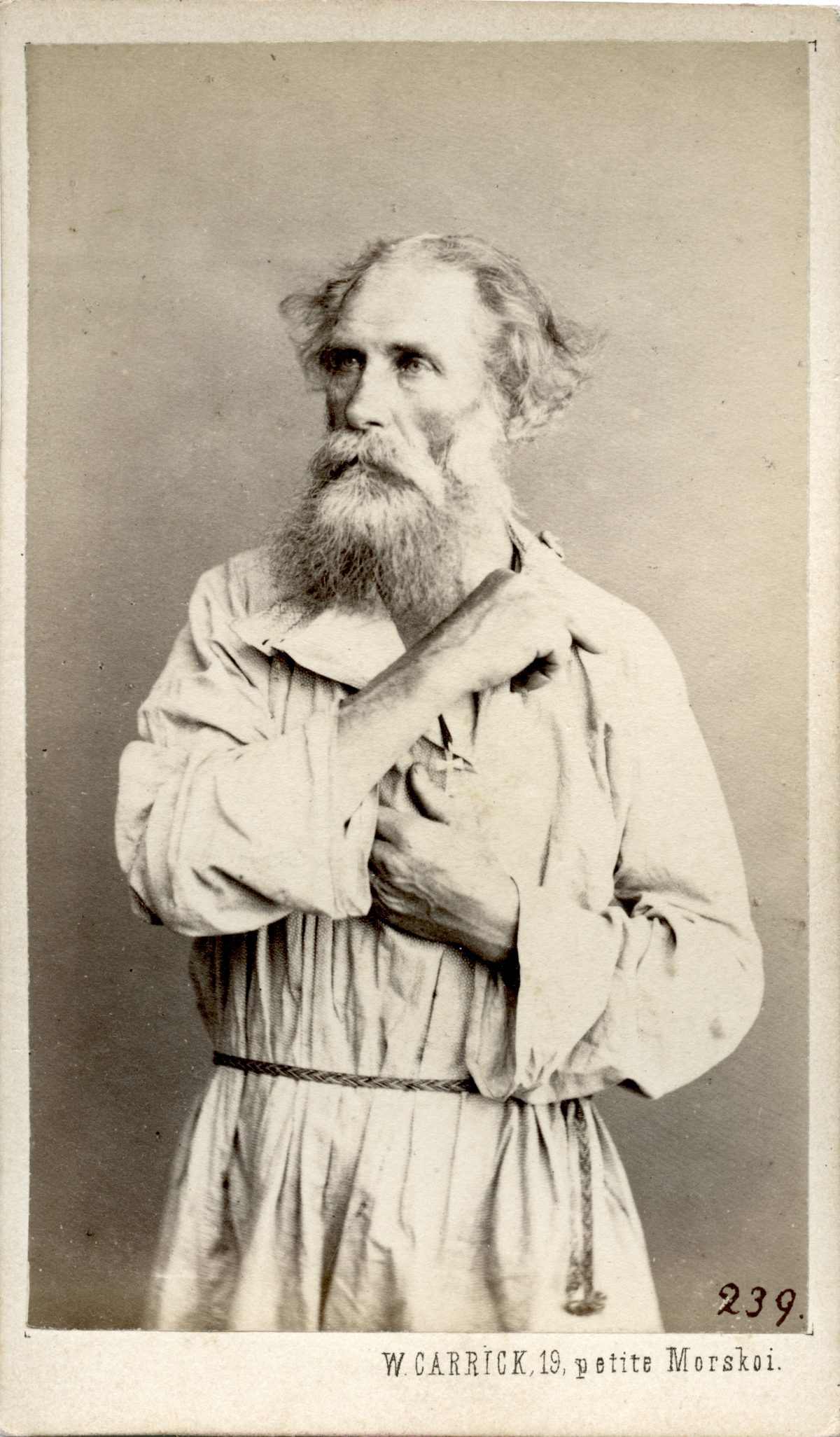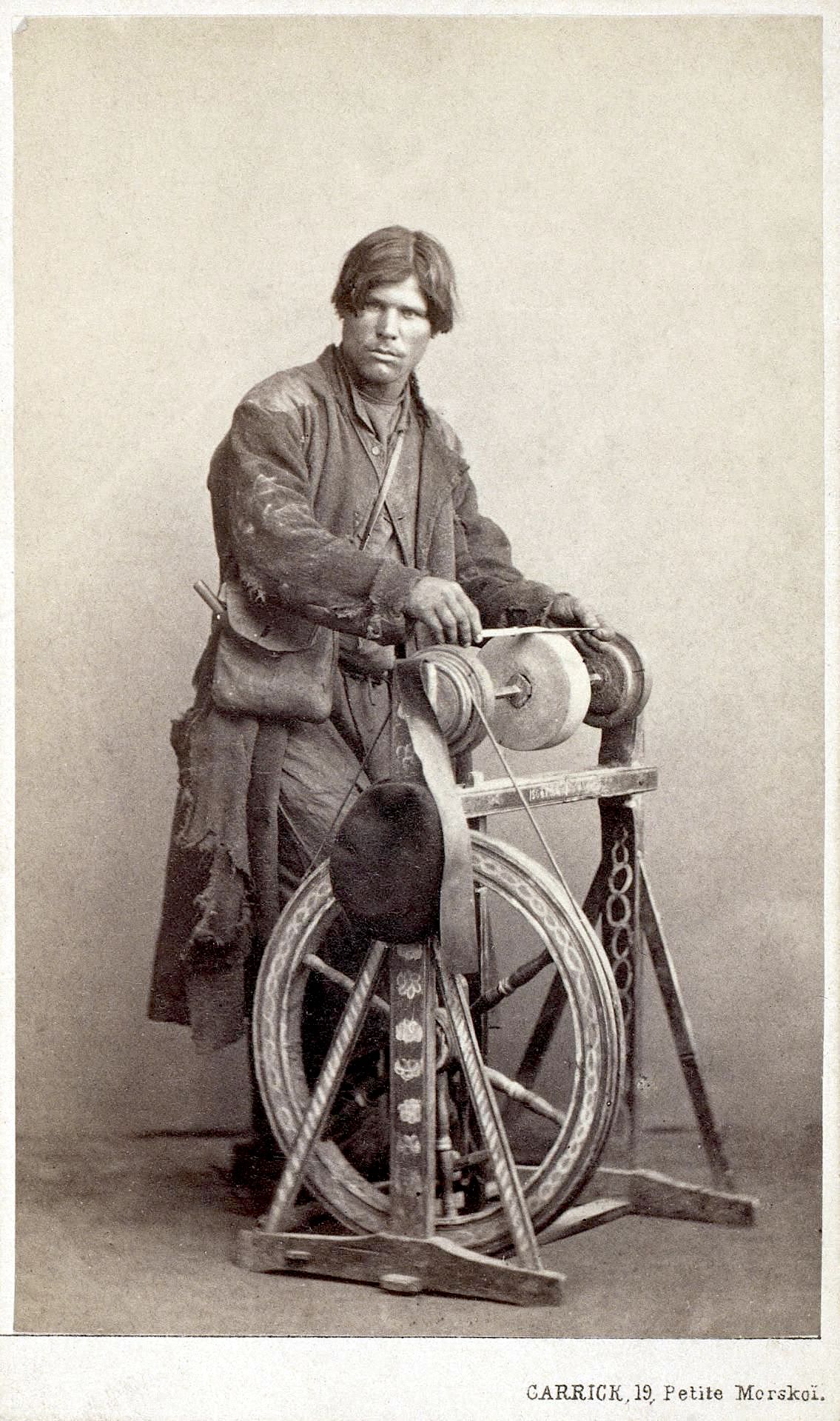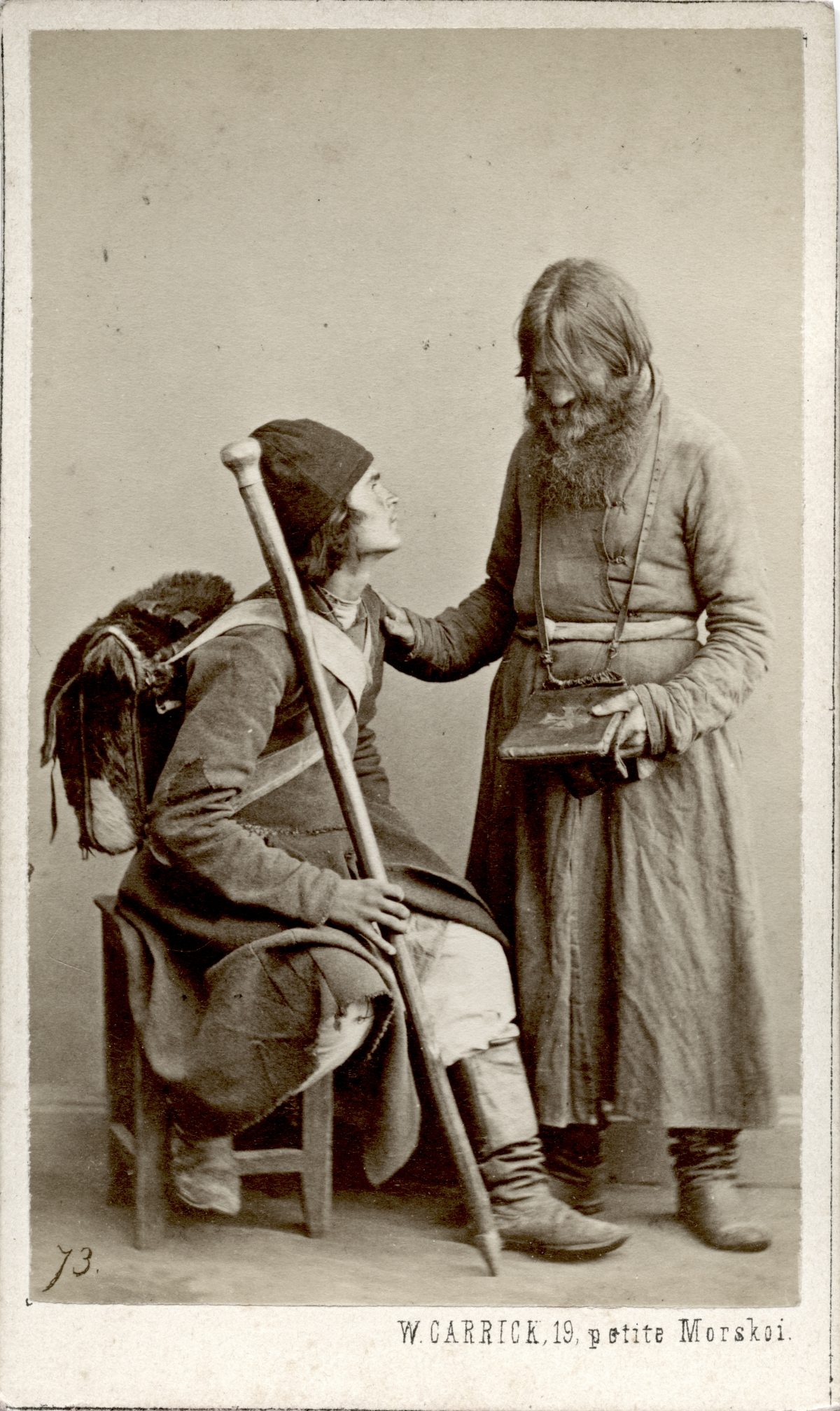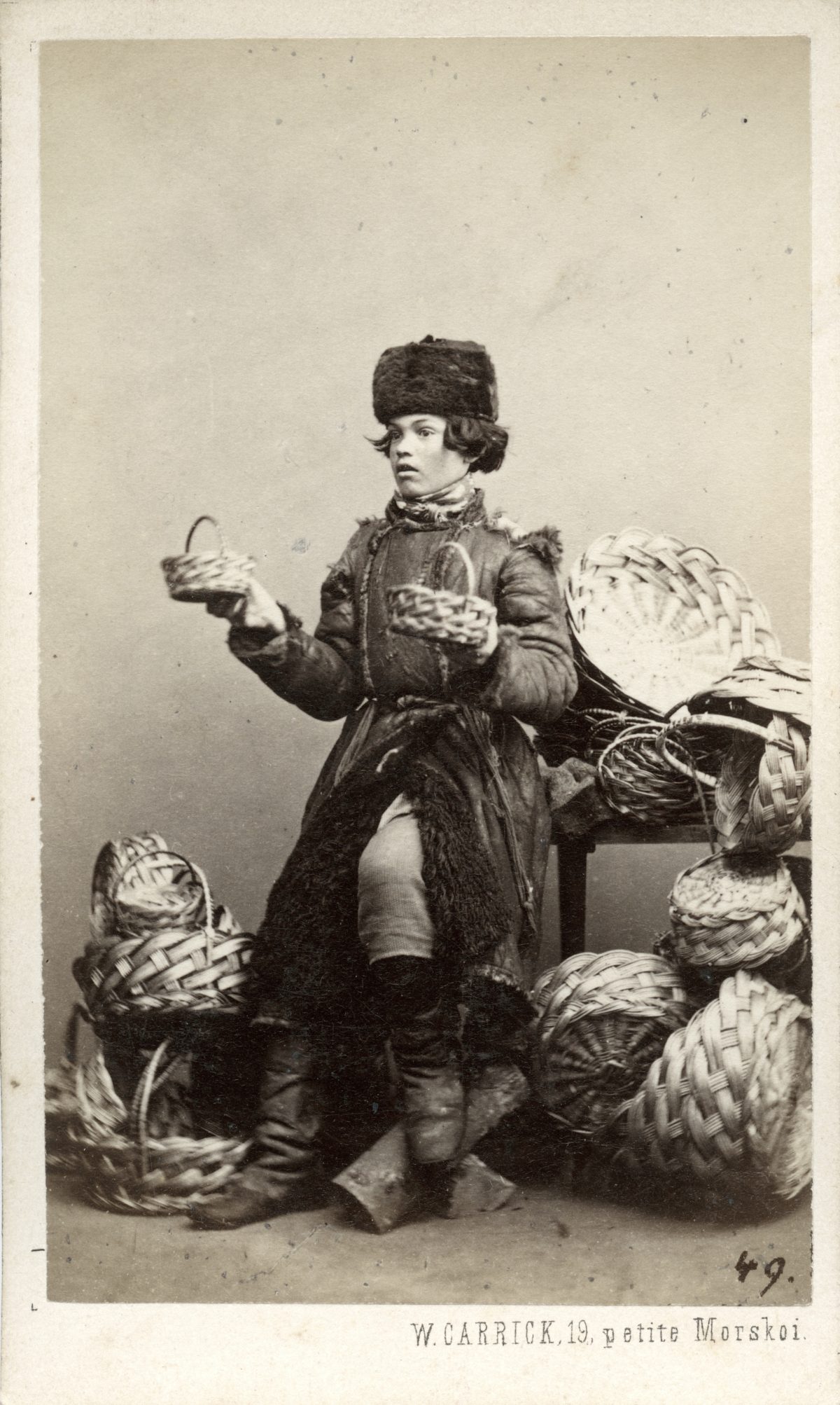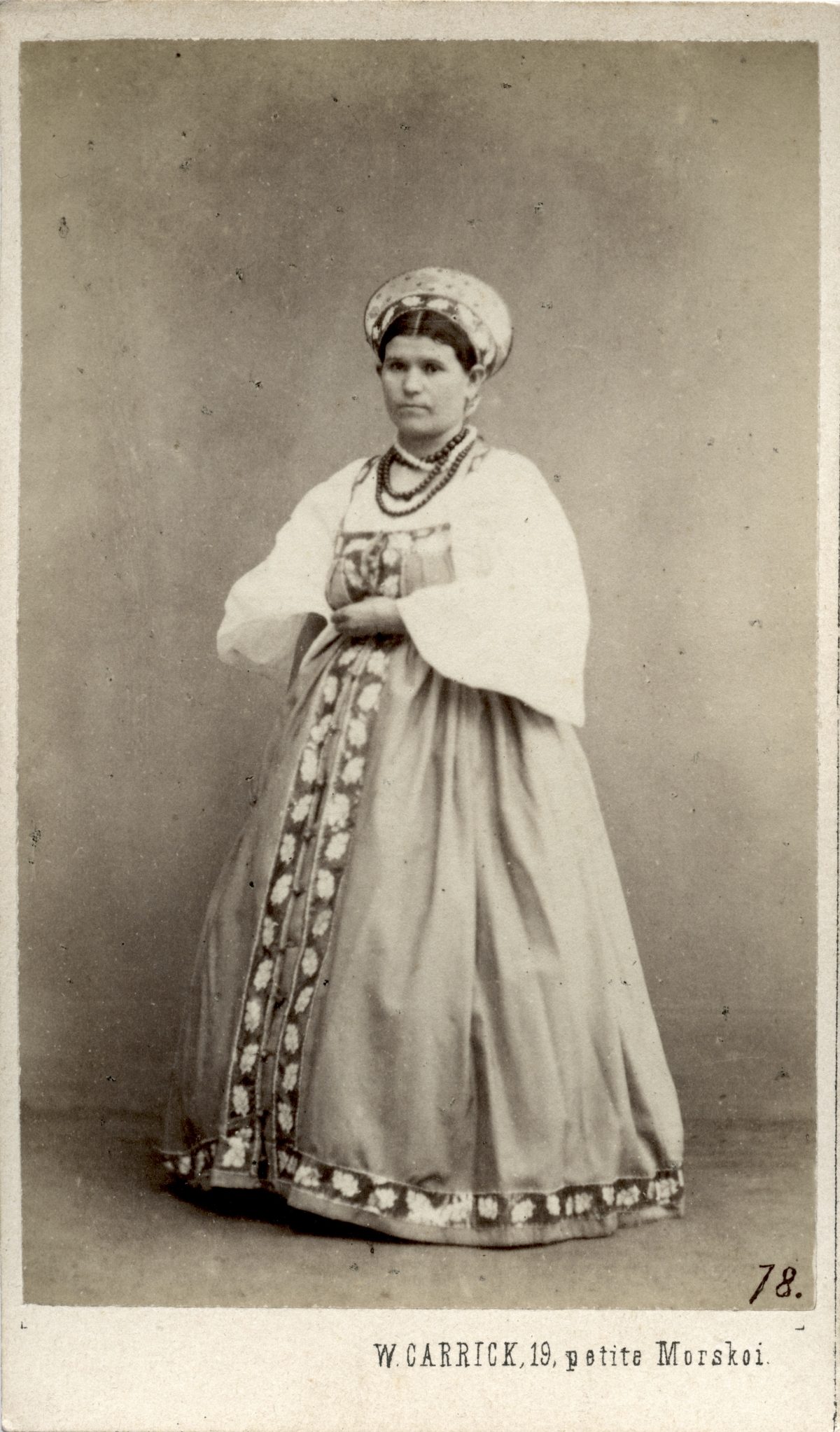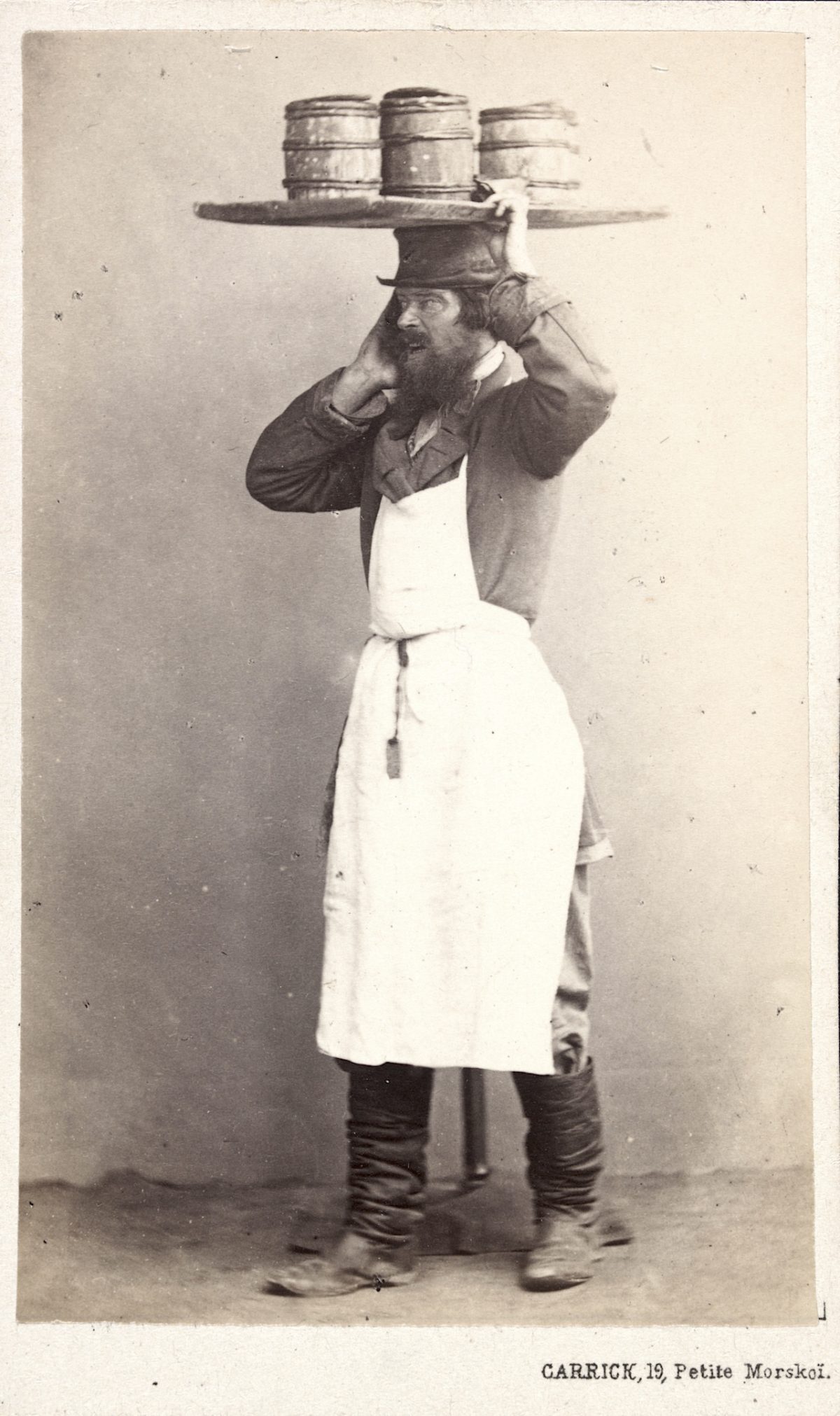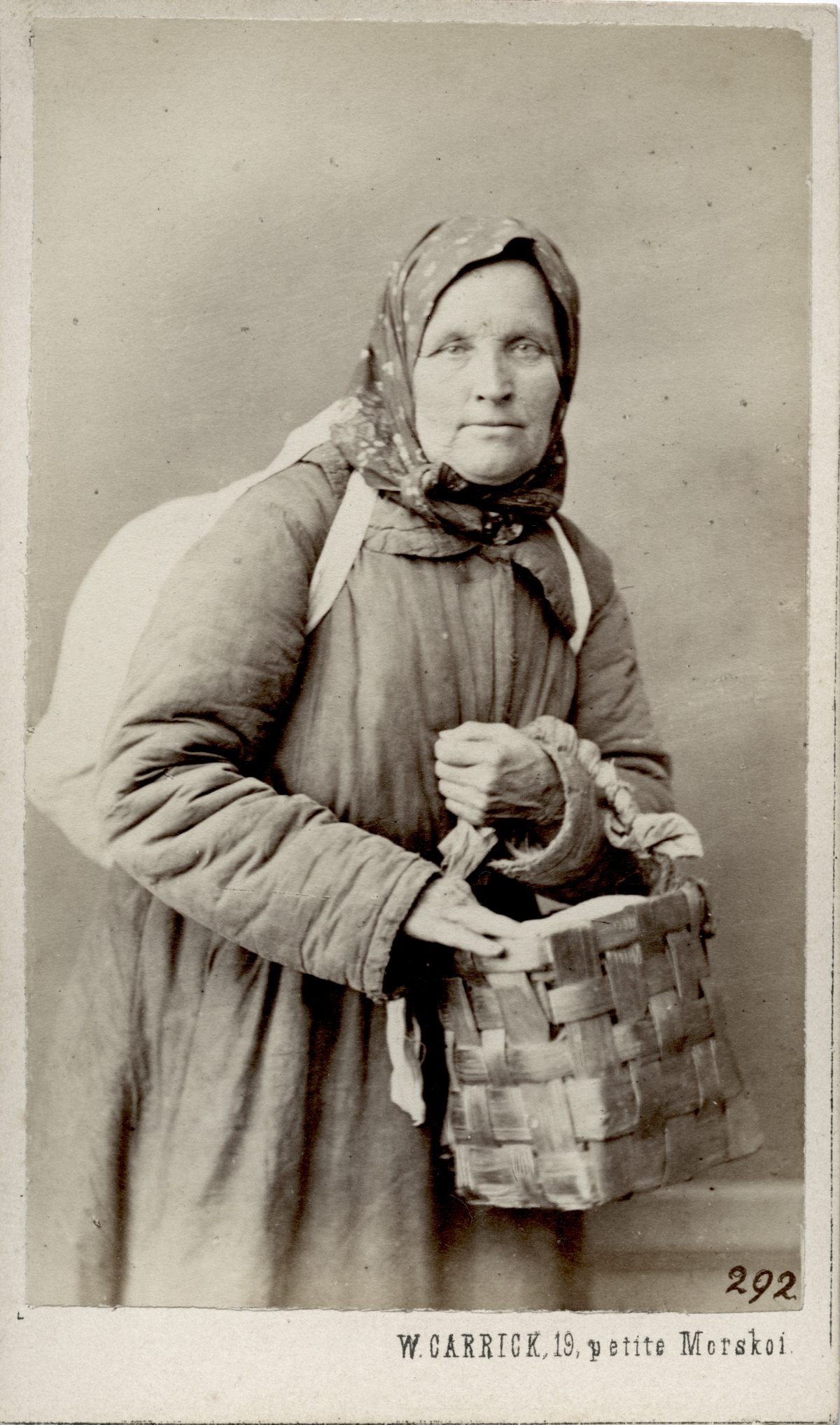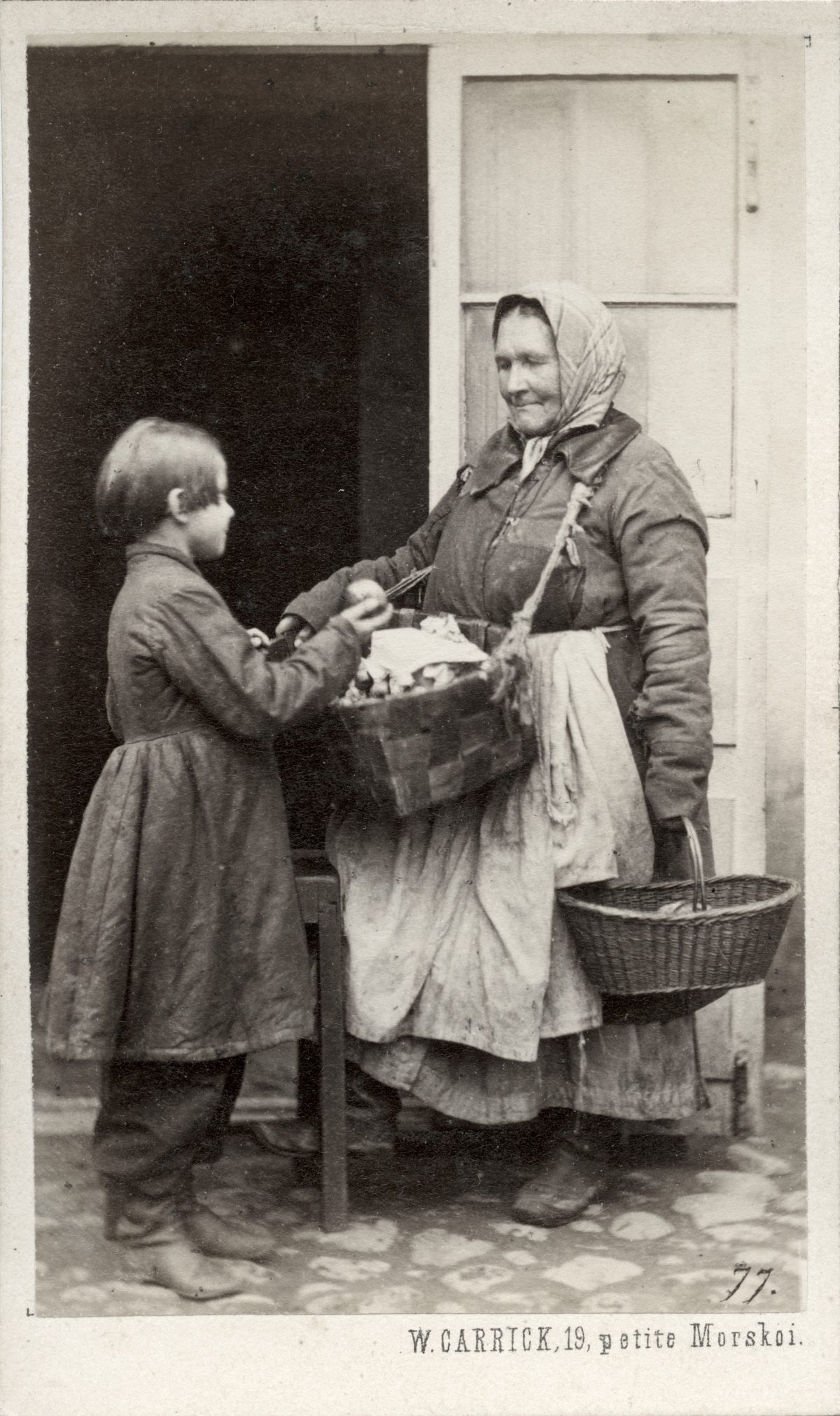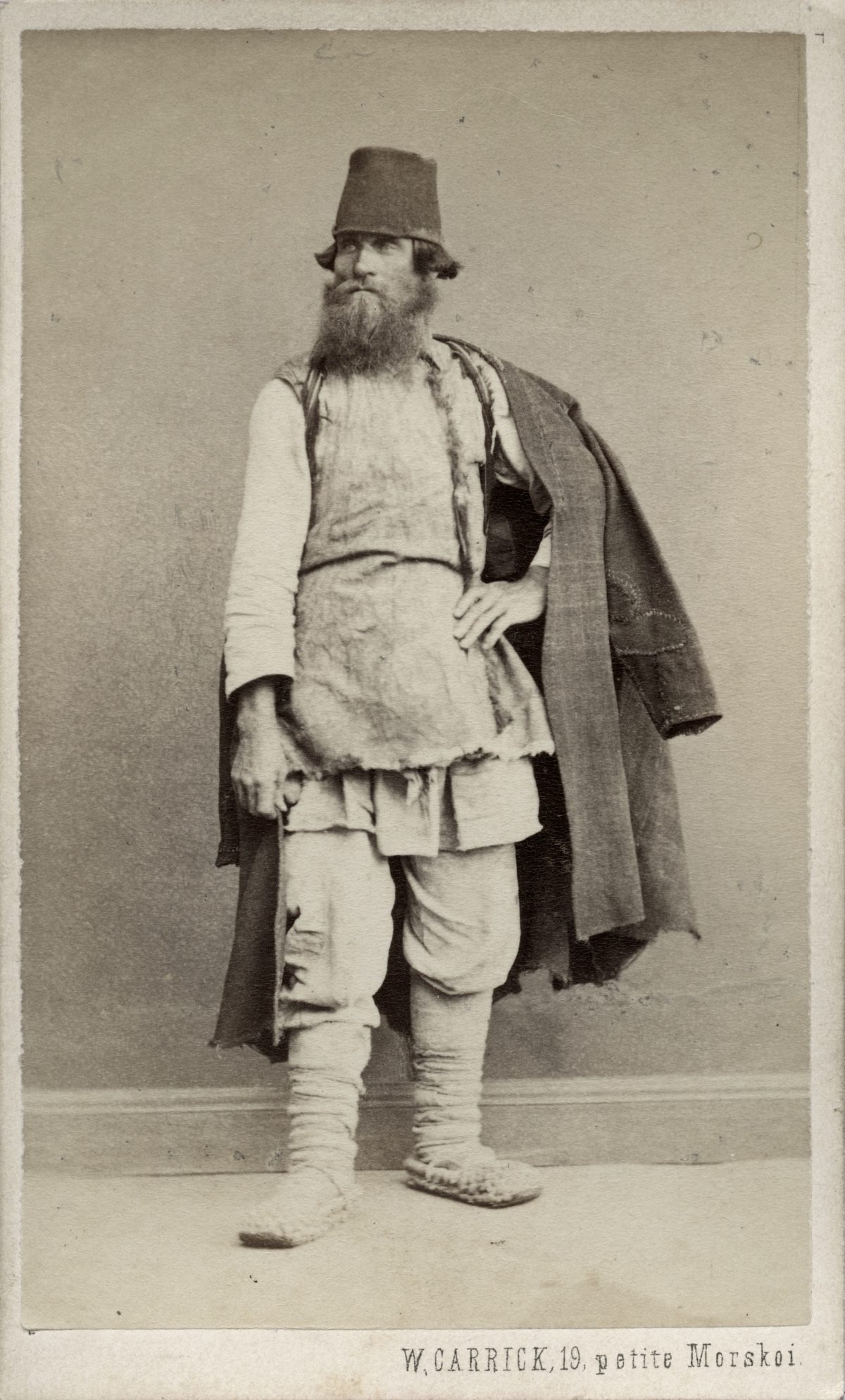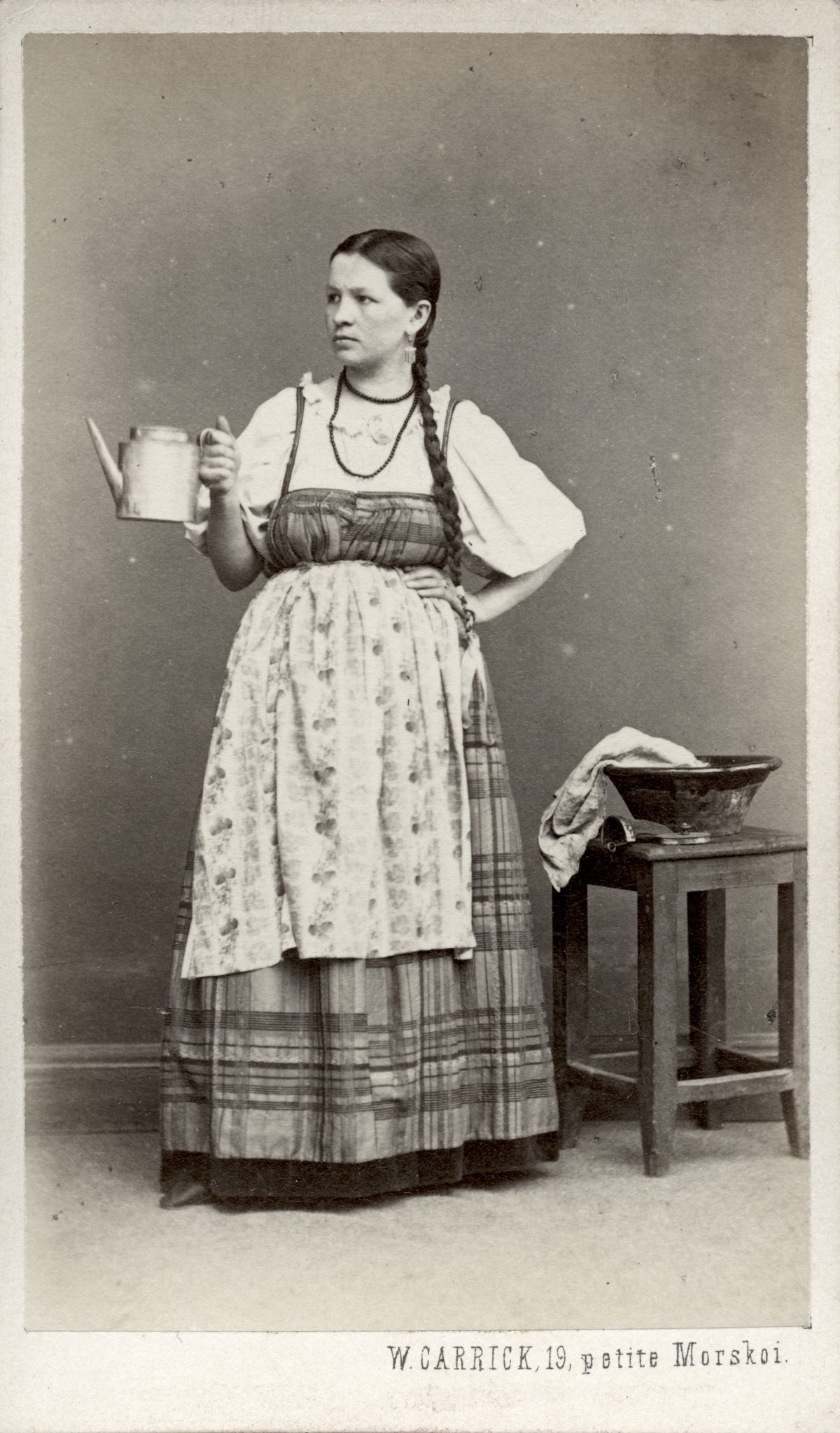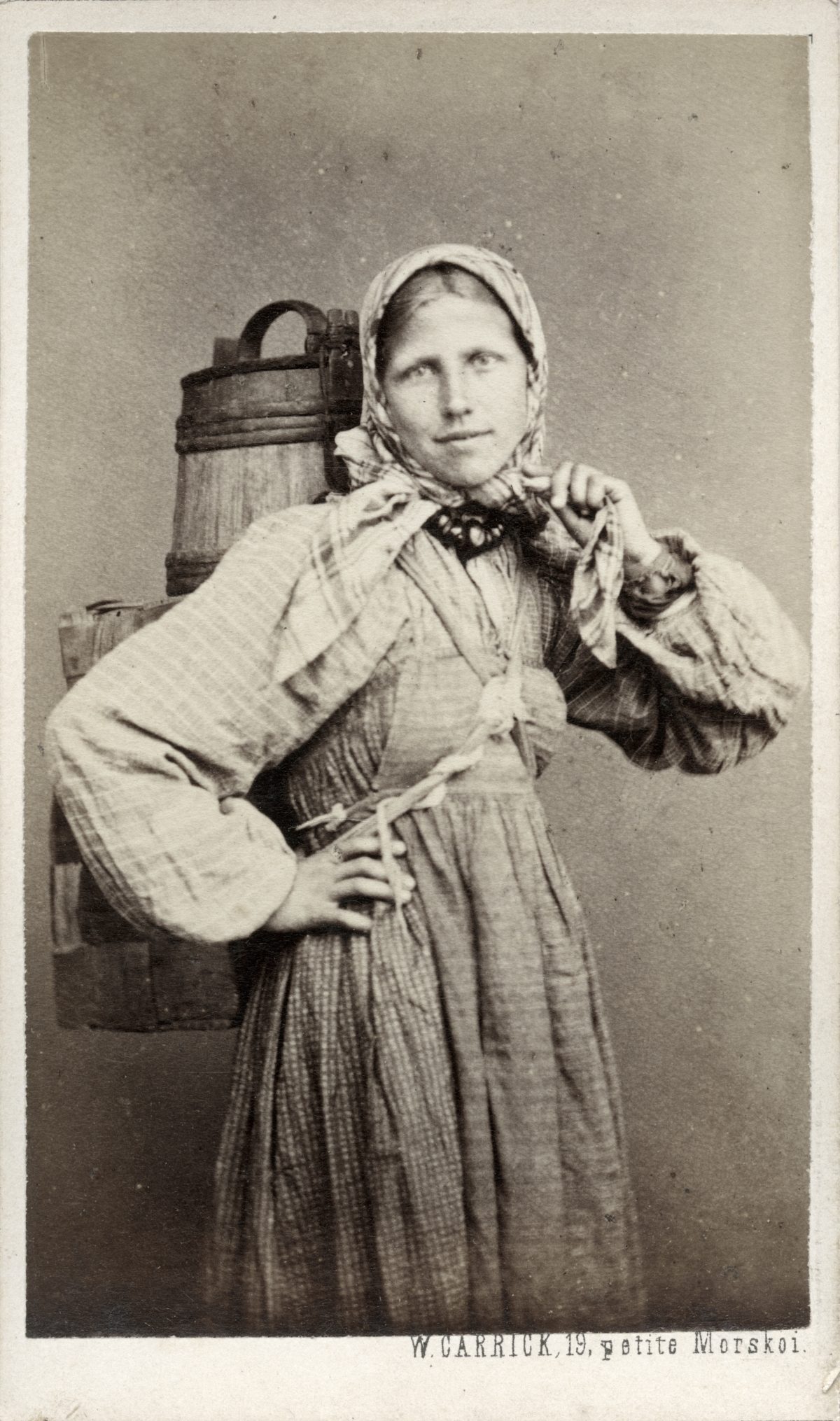 Via Edinburgh University, Pitt Rivers