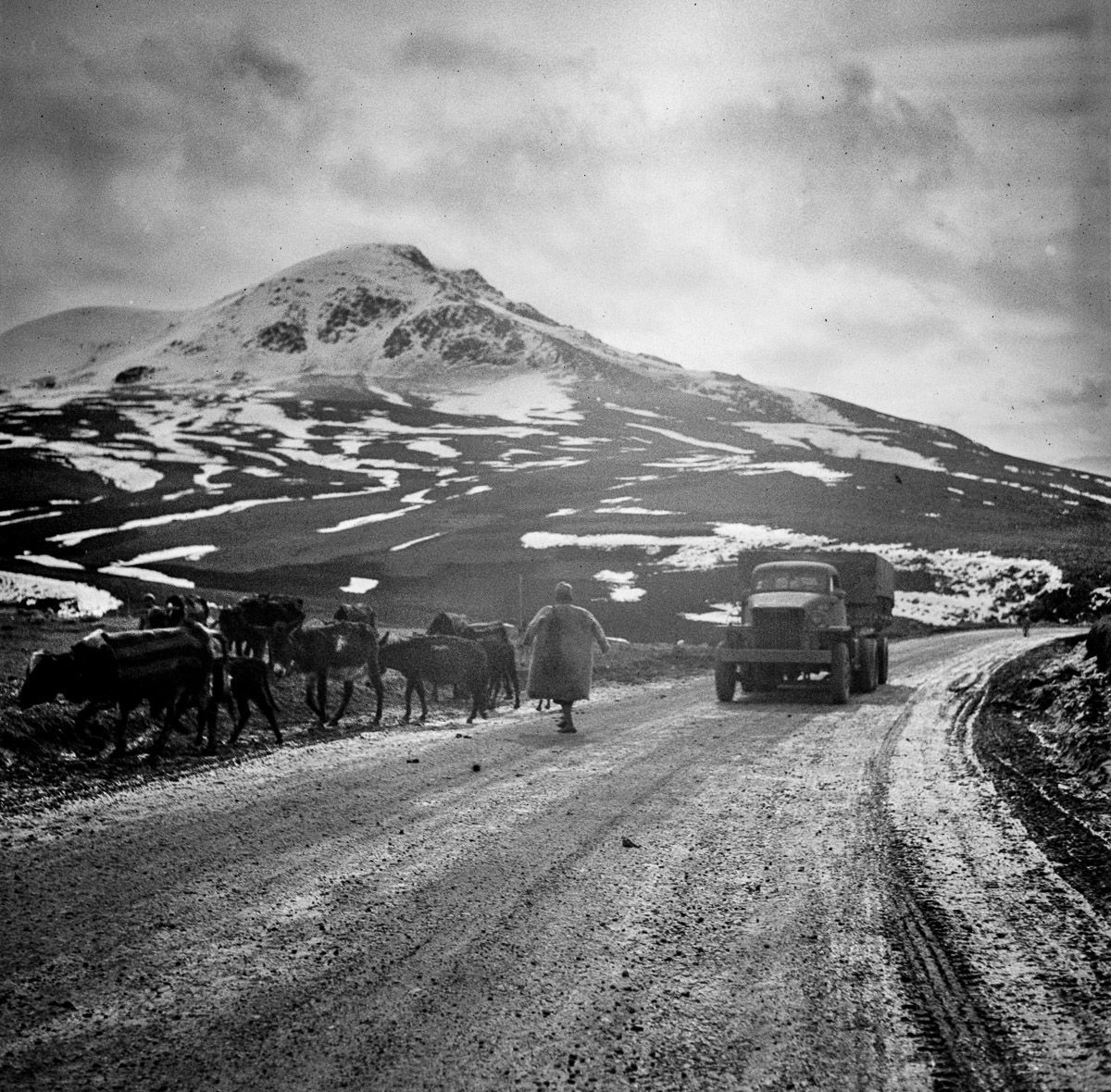 In August 1941, Britain and the USSR invaded Iran (then Persia). Within weeks, the invaders had gained control of the county, defenestrated Reza Shah Pahlavi and installed his son Mohammad Reza Pahlavi as leader (26 October 1919 – 27 July 1980).
The invasion took place two months after the German-led invasion of the Soviet Union and the Soviet Union's subsequent alliance with the United Kingdom. The idea behind it was to prevent Germany and the Axis powers from taking control of the country's oil fields and to give Allied supplies a greater chance of reaching the USSR – a route that came to known as the Persian Corridor.
Under "An Act to Further the Defense of the United States" (the Lend-Lease policy) – an agreement under which the United States supplied the United Kingdom, the Soviet Union, France, China and other Allied nations with food, oil, and materiel between 1941 and 1945 – millions of tons of supplies were transported from ports on the Persian Gulf through Iran to Soviet Azerbaijan.
In 1943, Office of War Information photographer Nick Parrino was with a convoy of U.S. Army Studebaker trucks.