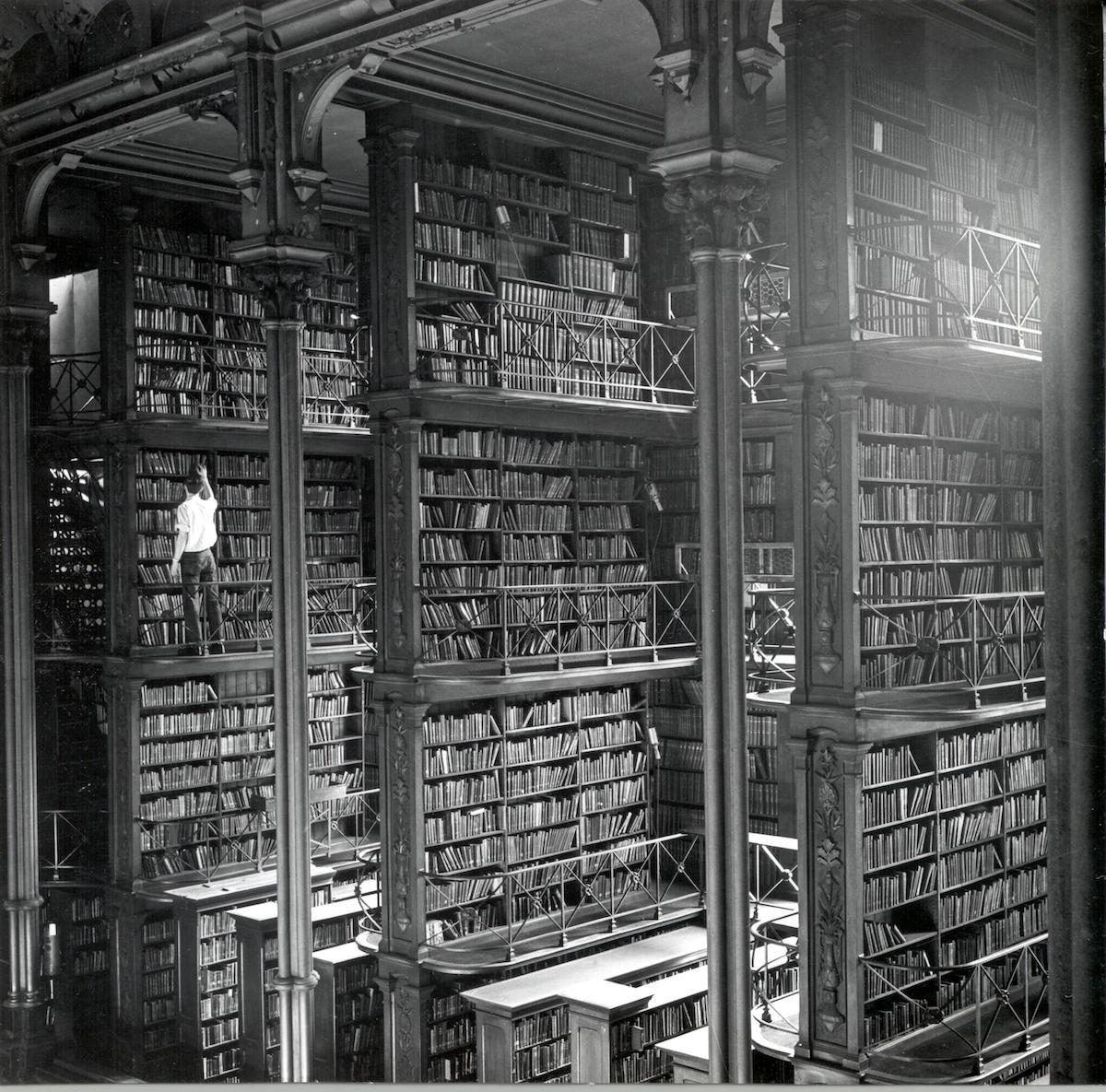 The Cincinnati Old Main Library, aka "Old Main", was once one of Cincinnati, Ohio's most beautiful buildings. Now it's a parking garage. The old library building, located in Downtown Cincinnati at 629 Vine St., a few blocks from the current Main Library, was demolished in 1955.
The Main Library occupied a prominent position in downtown Cincinnati since 1874. Above the entrance were busts of of William Shakespeare, John Milton and Benjamin Franklin. Inside – the interior designed by architect J.W. McLaughlin (November 1, 1834 – March 4, 1923) – Old Main featured cast-iron book alcoves and a towering atrium with a skylight ceiling. Of that dramatic atrium, Harpers Weekly said: "The first impression made upon the mind on entering this hall is the immense capacity for storing books in its five tiers of alcoves, and then the eye is attracted and gratified by its graceful and carefully studied architecture…" The building closed in 1955, when the "New Main Library" opened at 800 Vine Street, opened.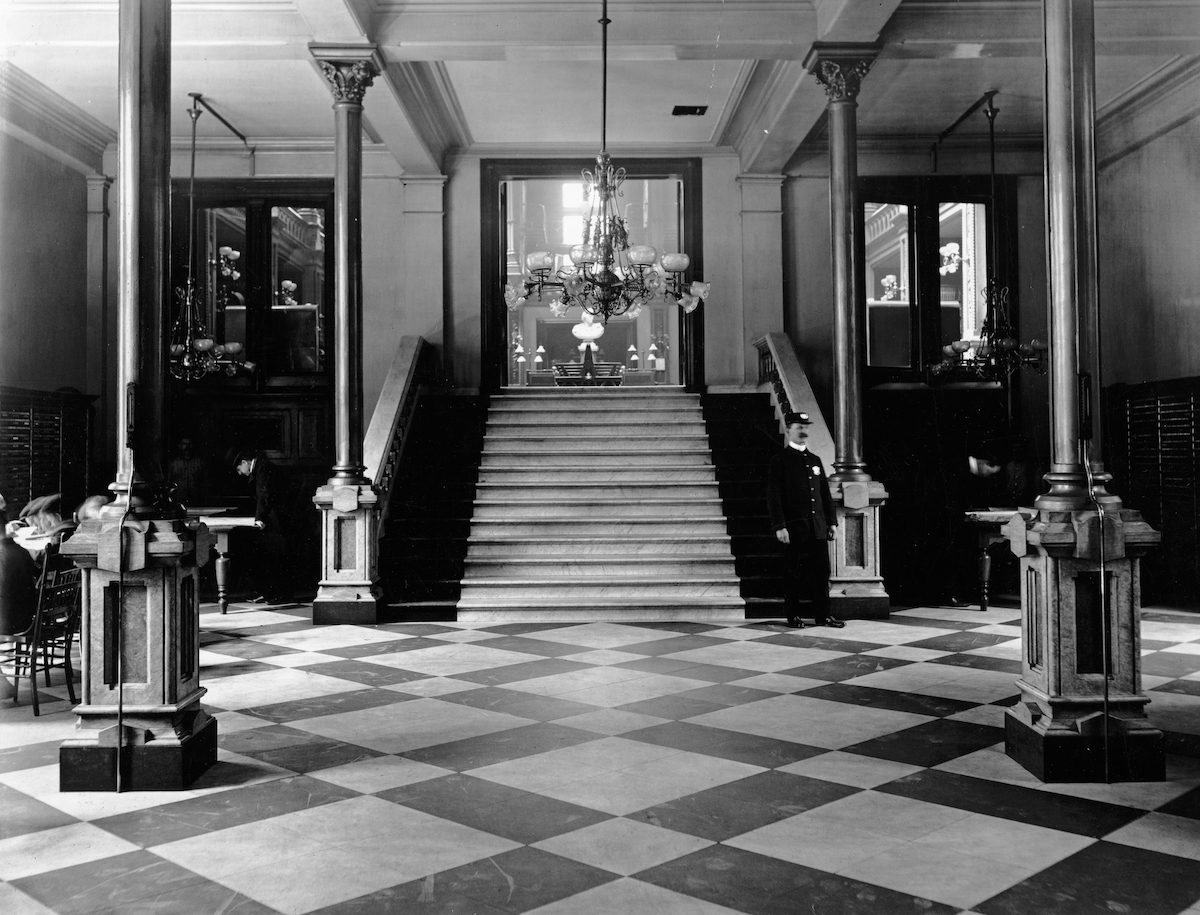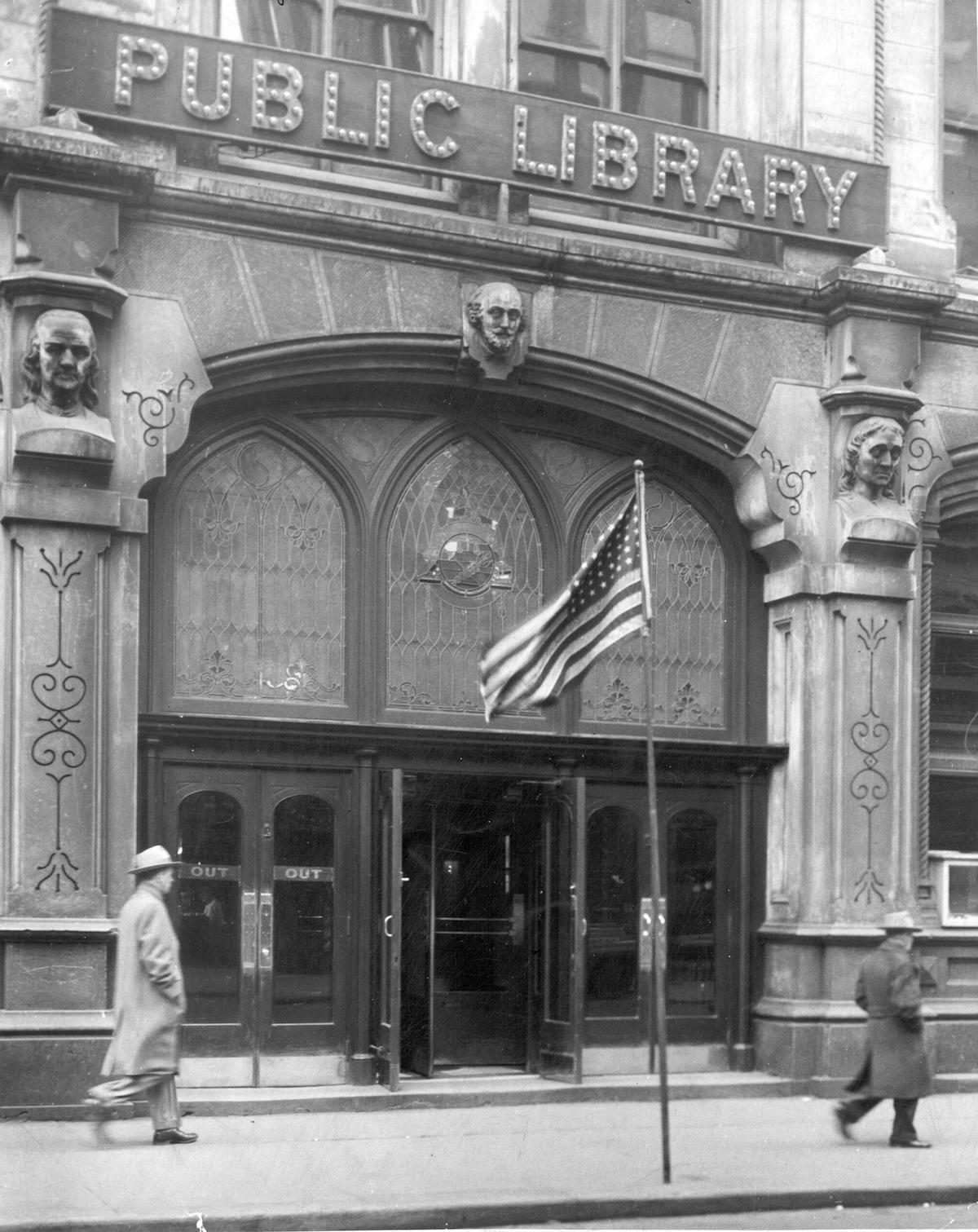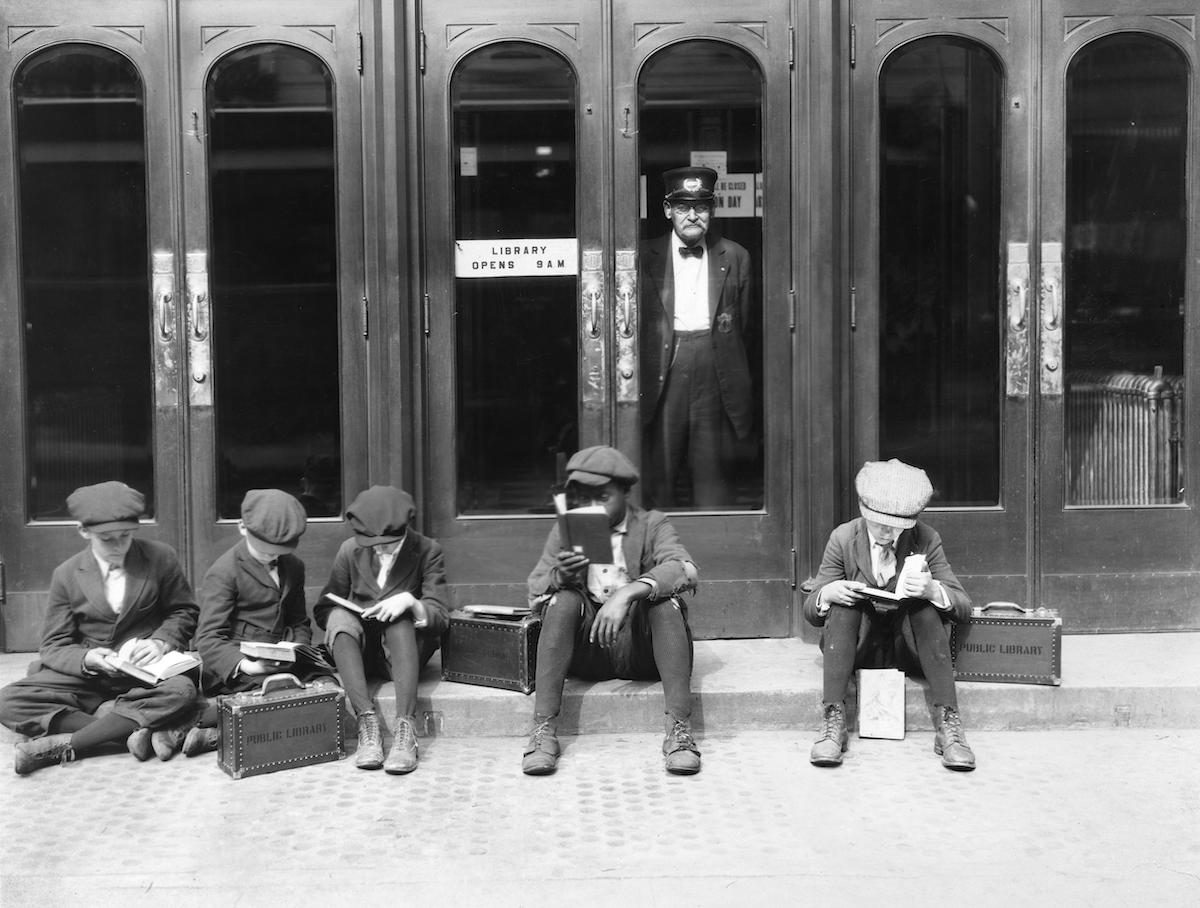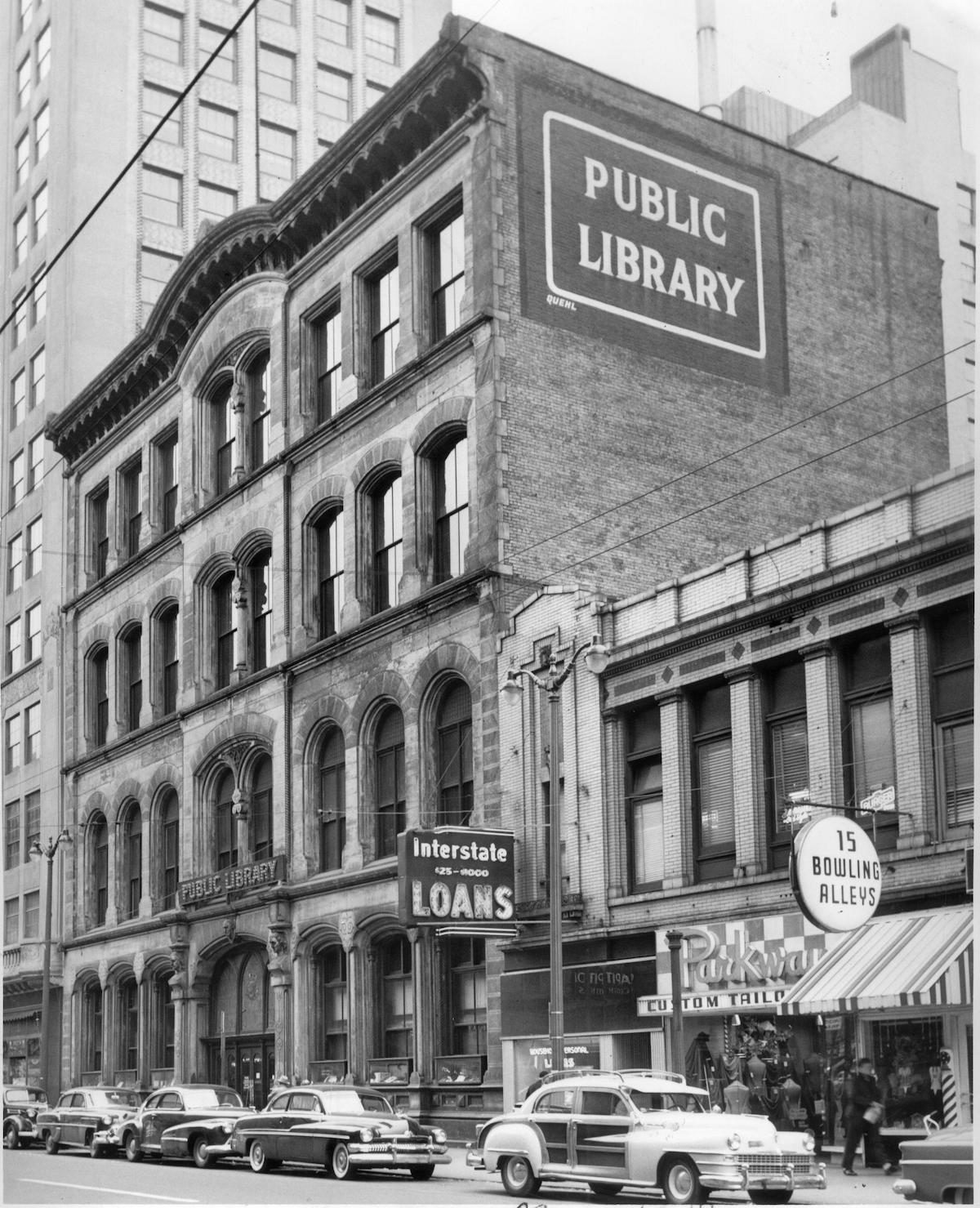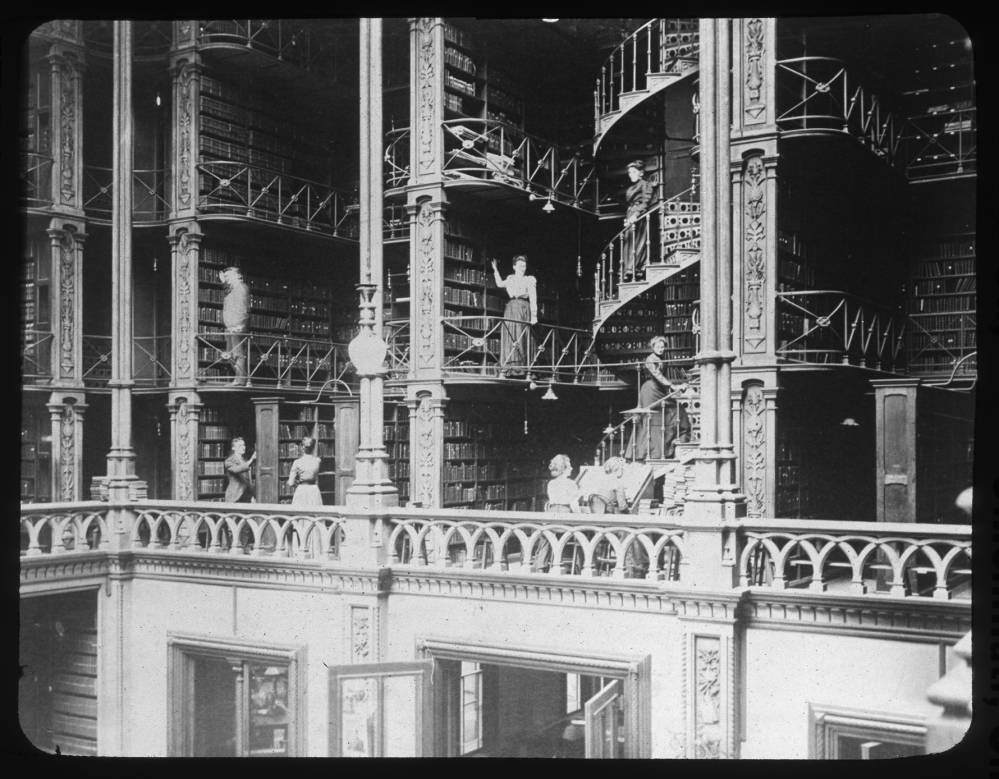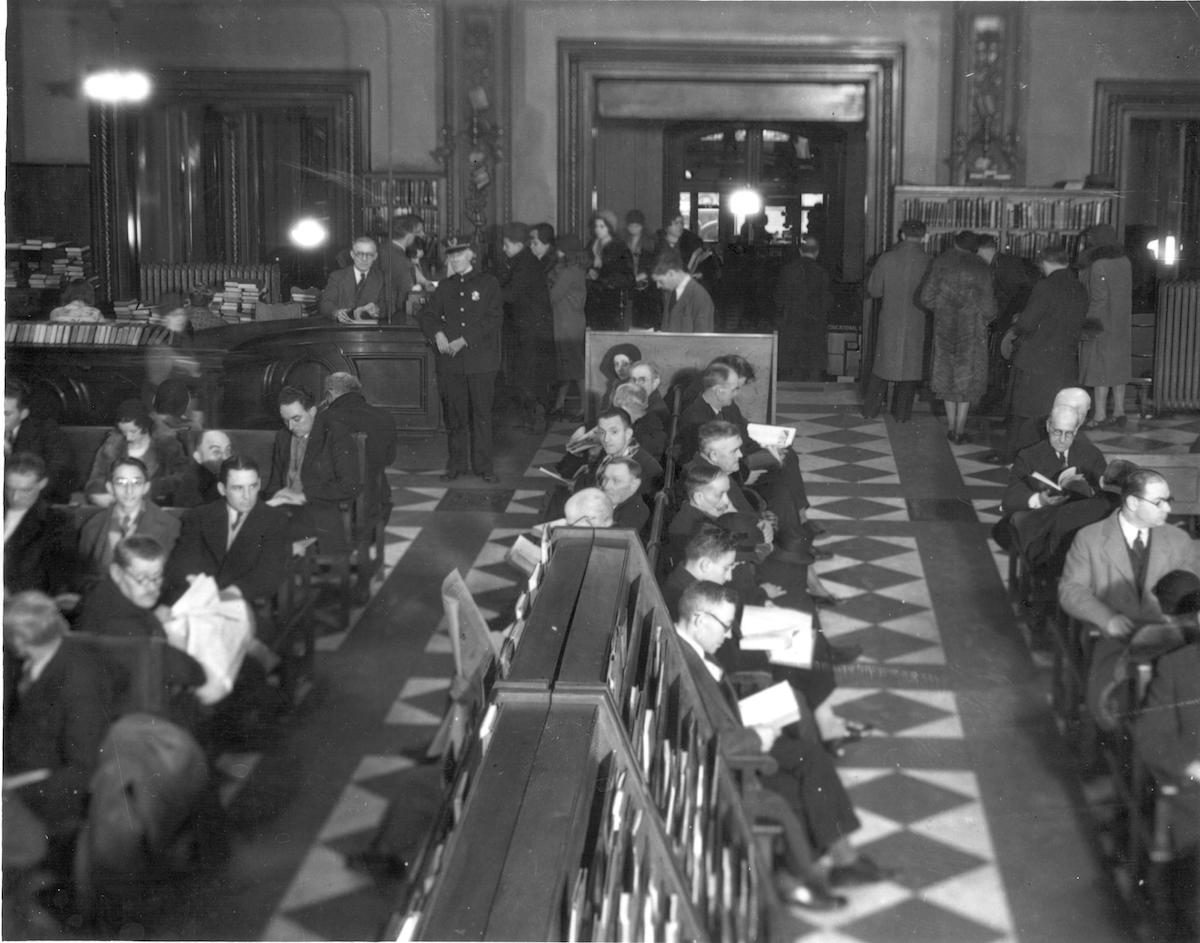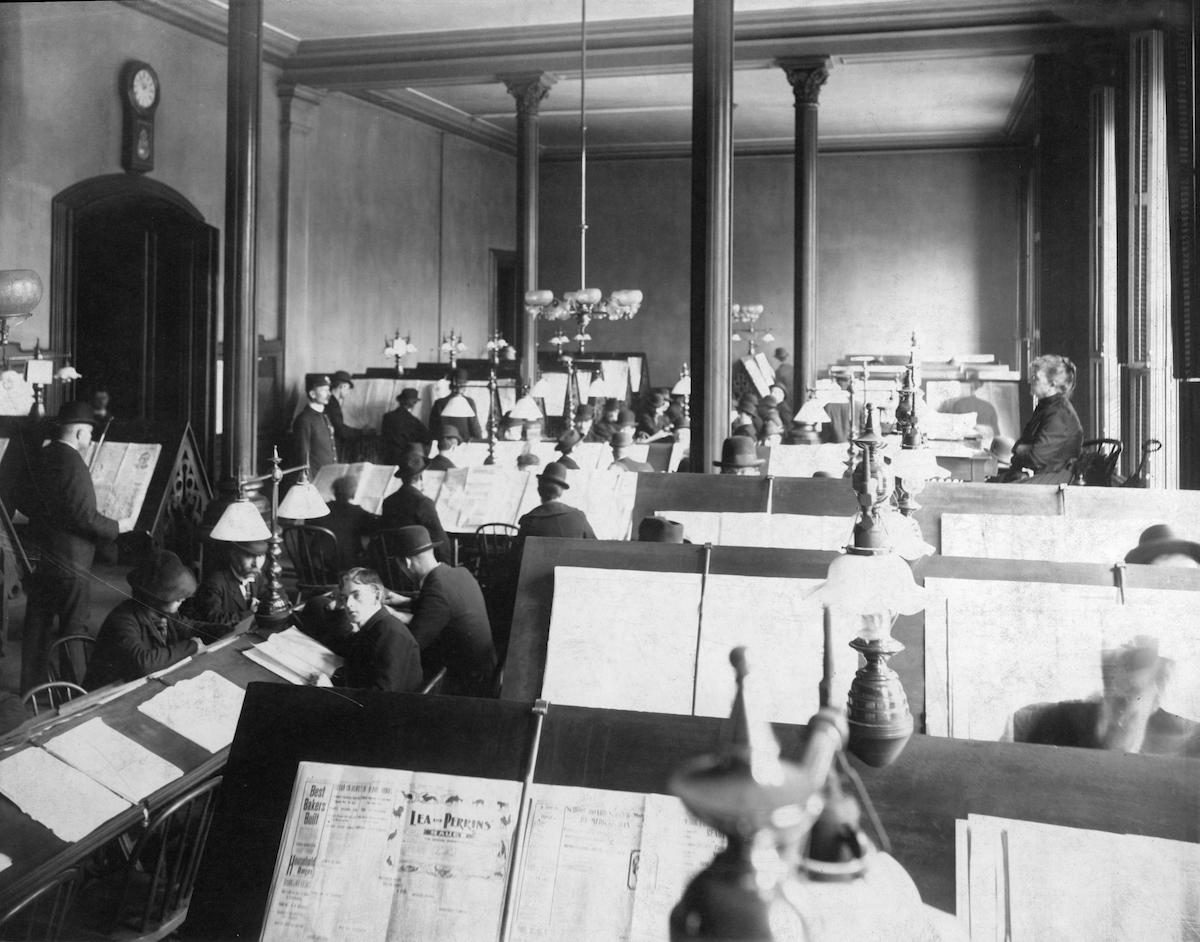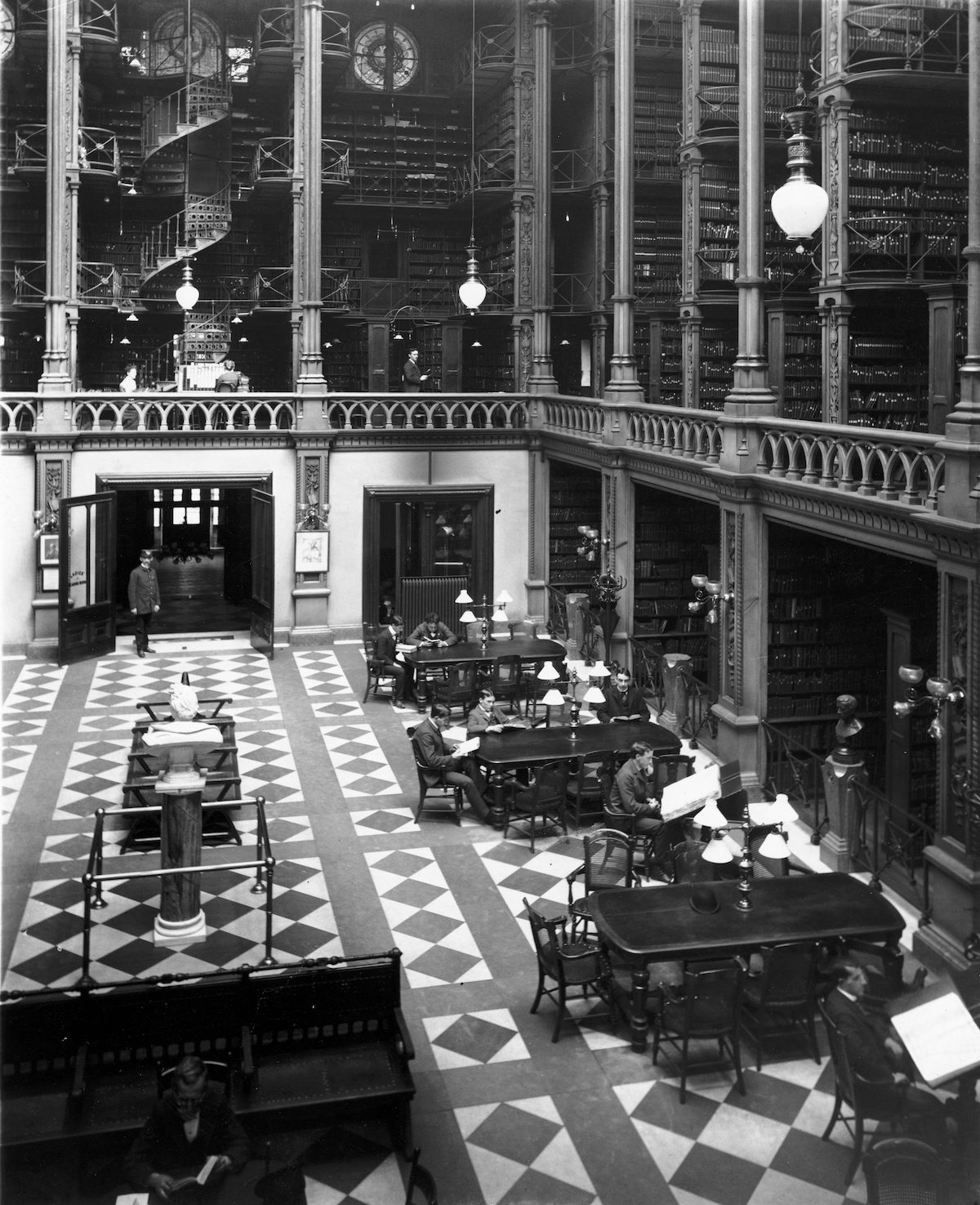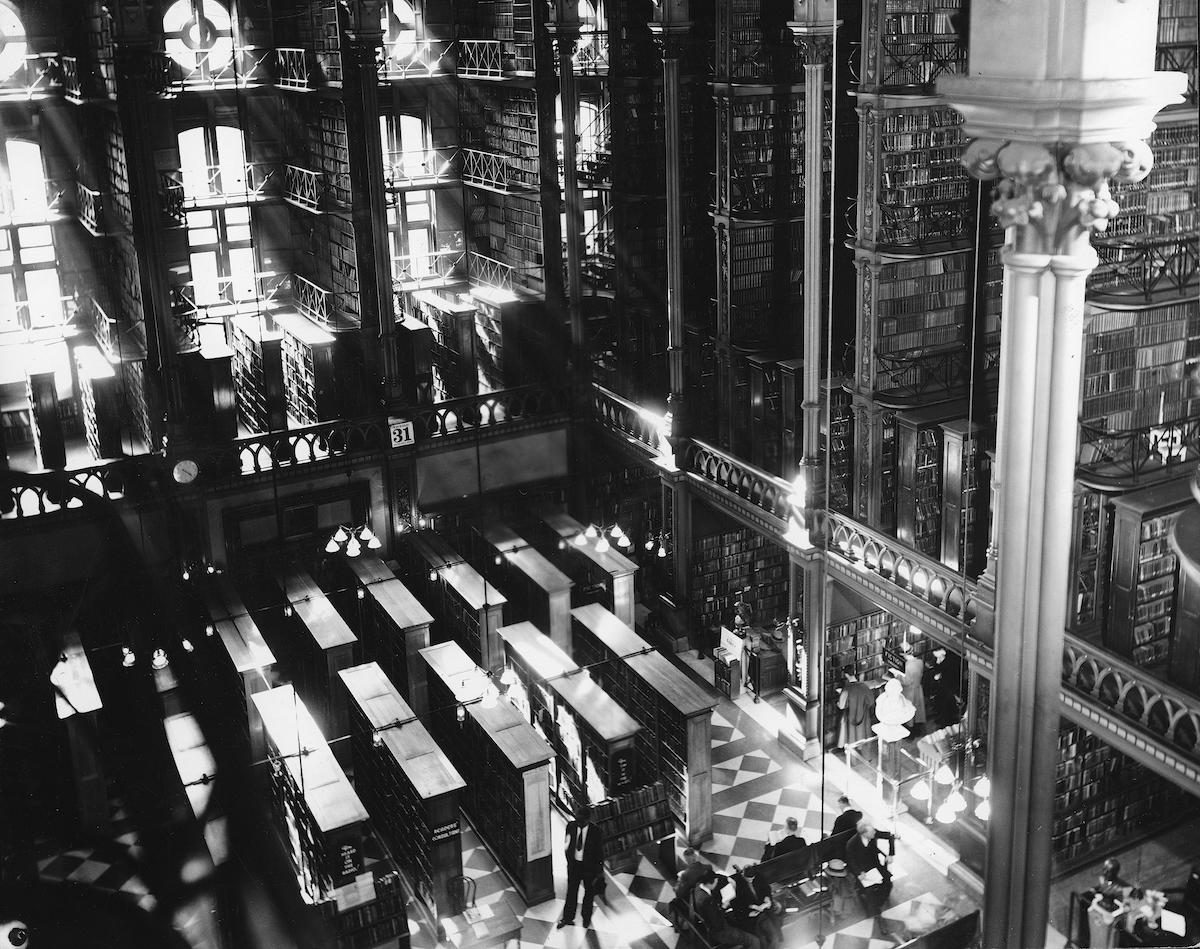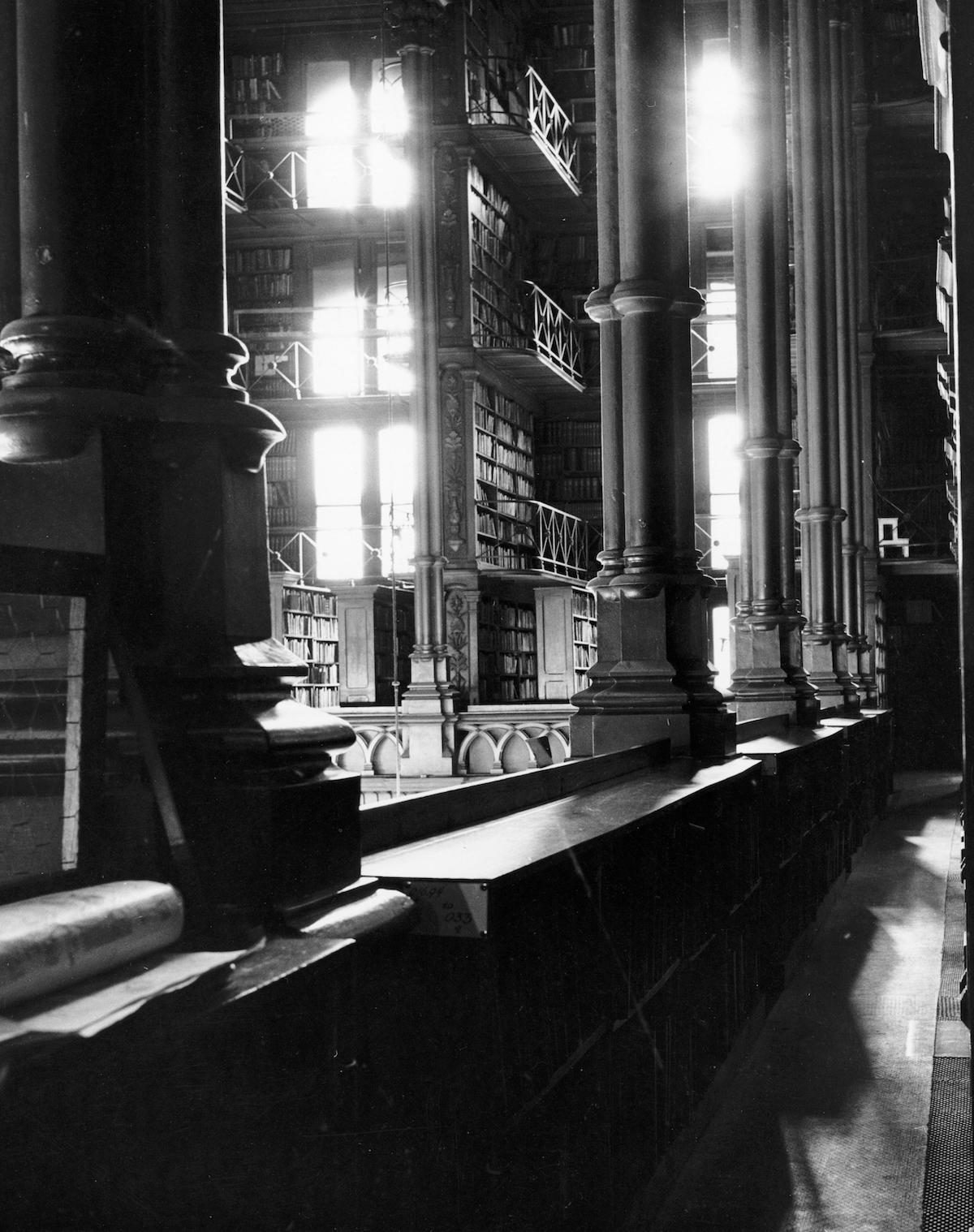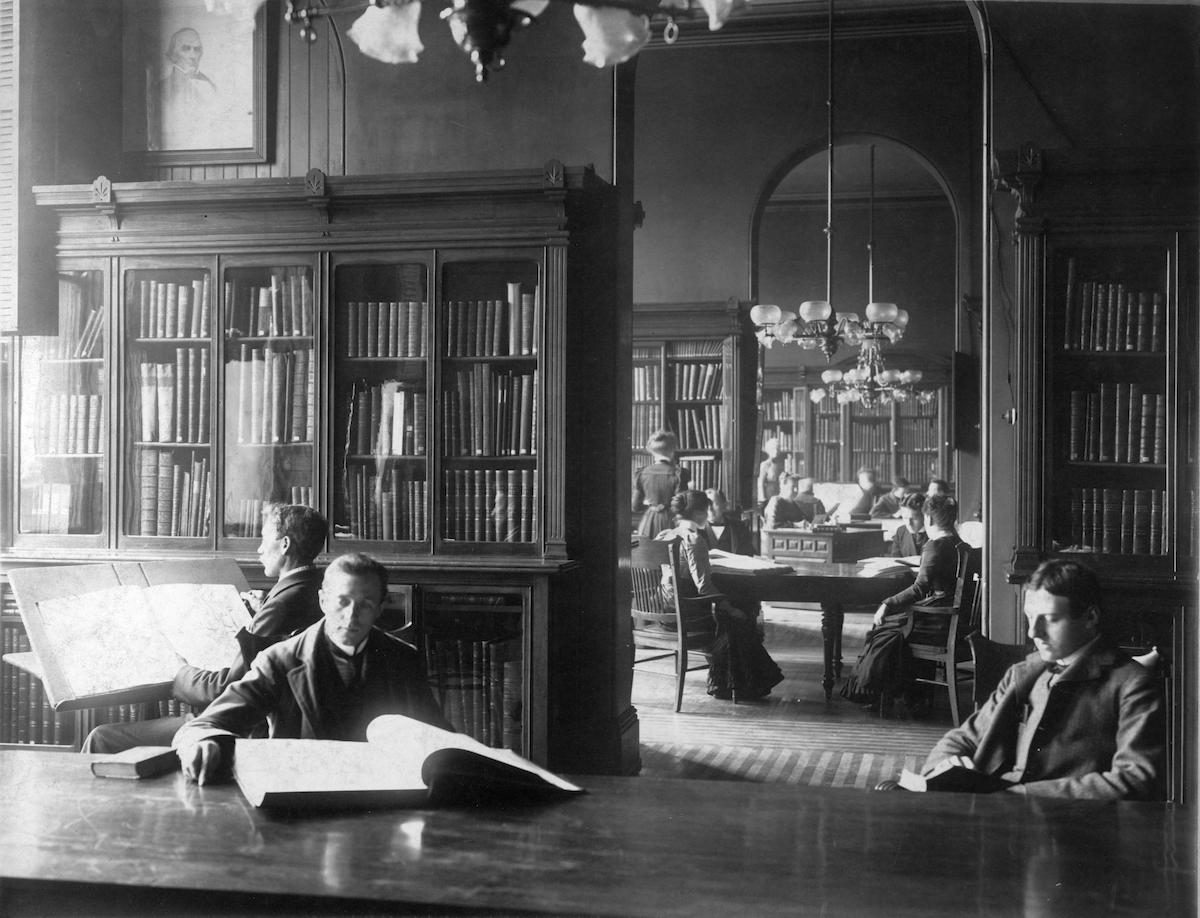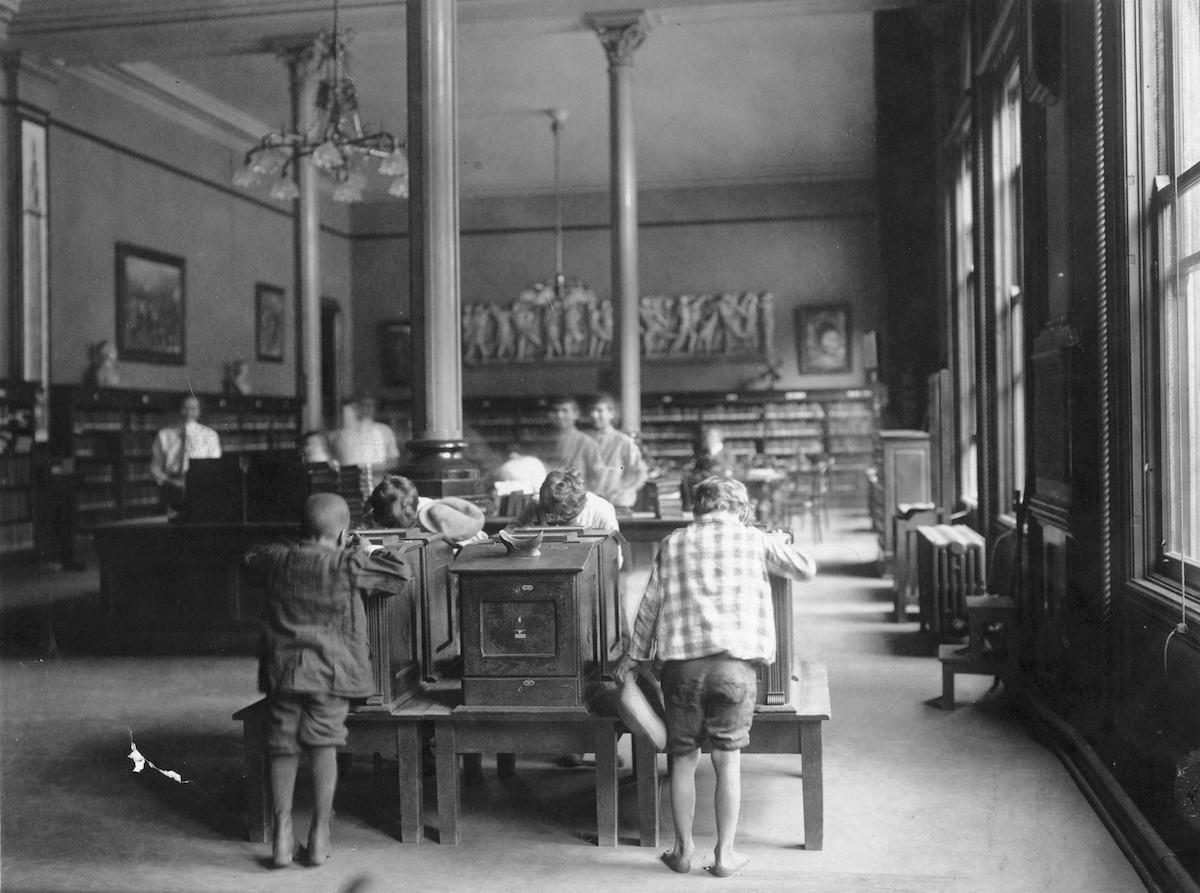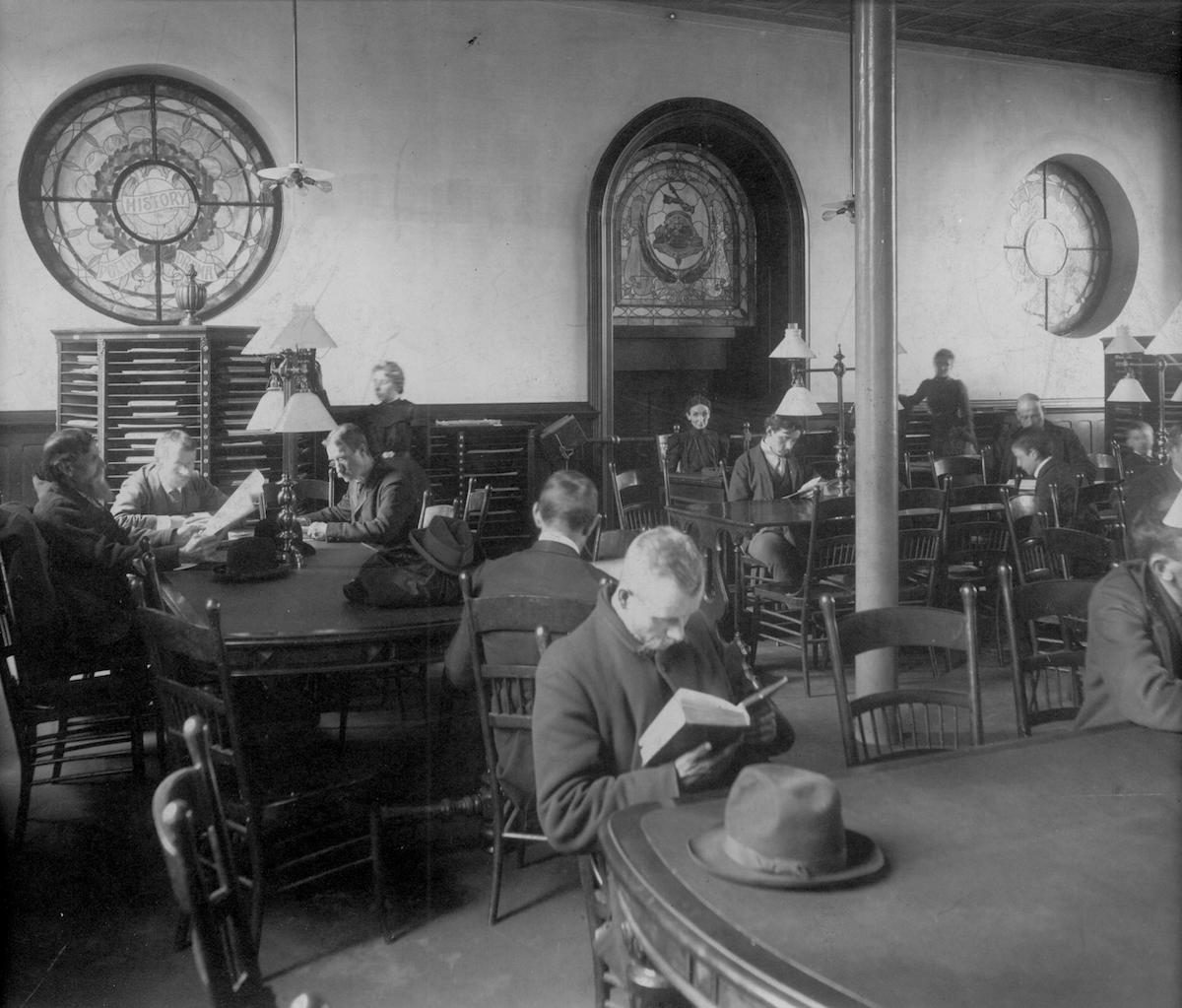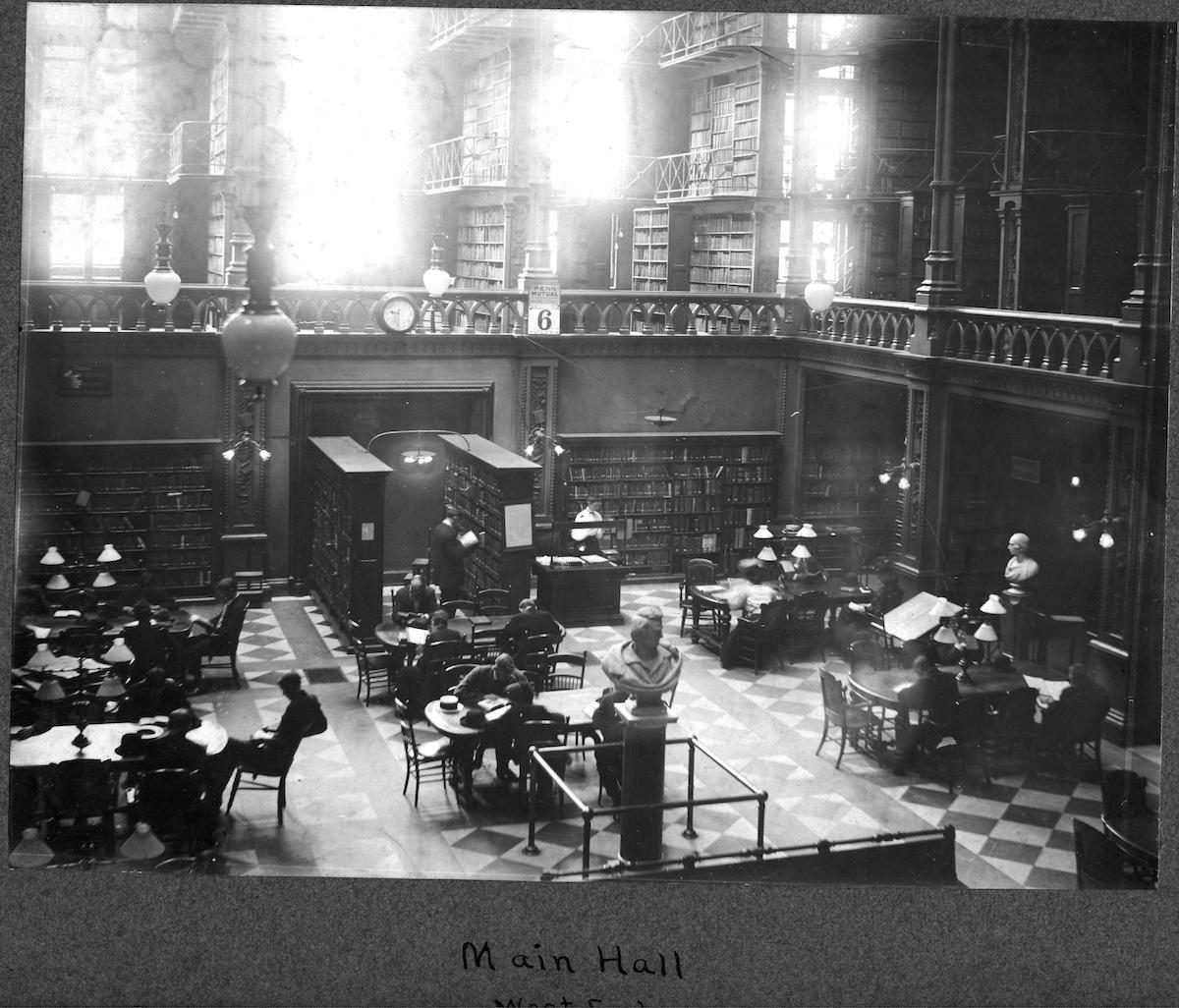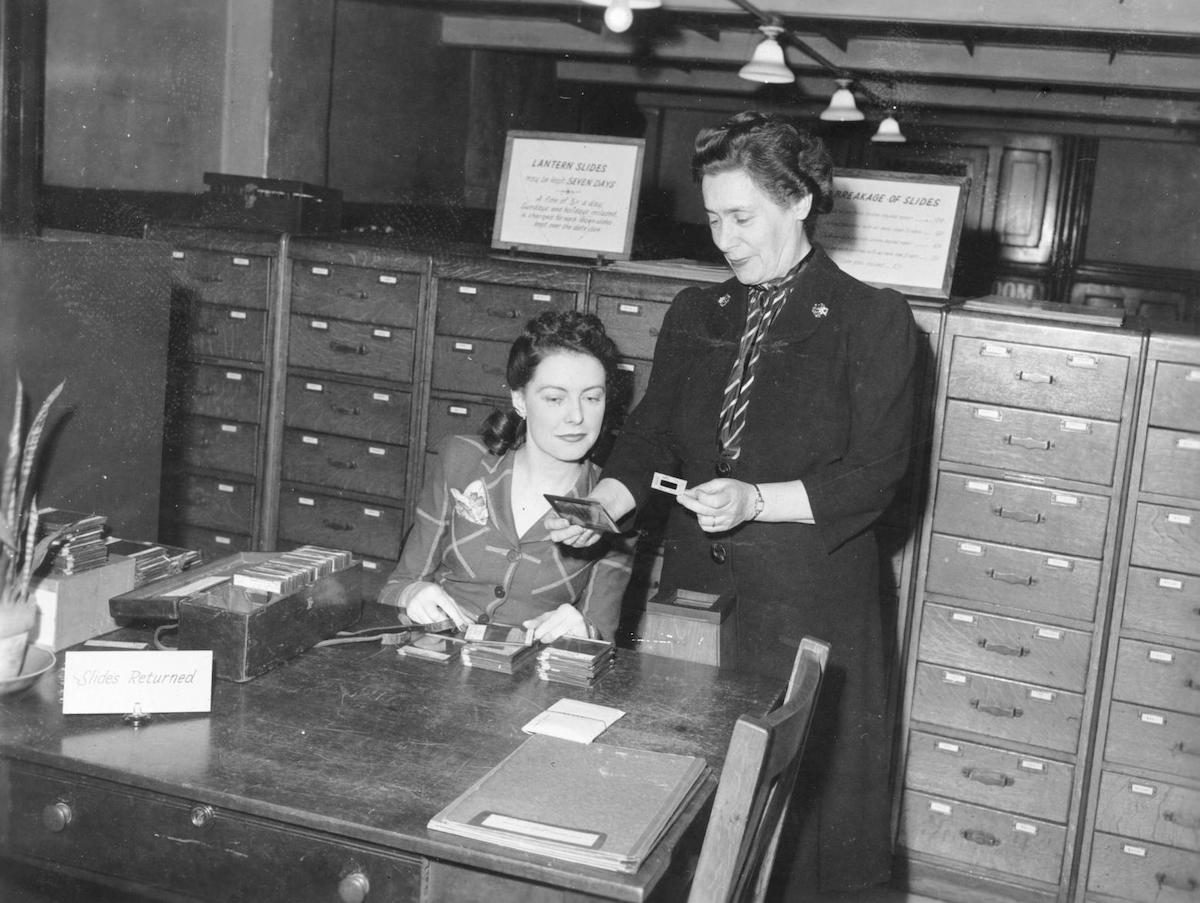 In the photo above, two librarians review lantern slides at Old Main. The file cabinets in the background housed the Library's massive collection.
In 1904, the Public Library started a new series of travel lectures featuring the burgeoning Lantern Slide collection. The talks proved popular and, by 1907, the East End Branch as well as the North Cincinnati Branch had lecture rooms of their own for slide viewing. Additionally, the slides were loaned to various borrowers for their own lectures. By 1928, the Library owned over 45,000 slides illustrating travel, science, architecture, art and local interest topics, all of which were in great demand from lecture clubs around the city. By 1940 however, the slides started to decline in popularity and were eventually superseded by the lighter and more robust 35mm slide.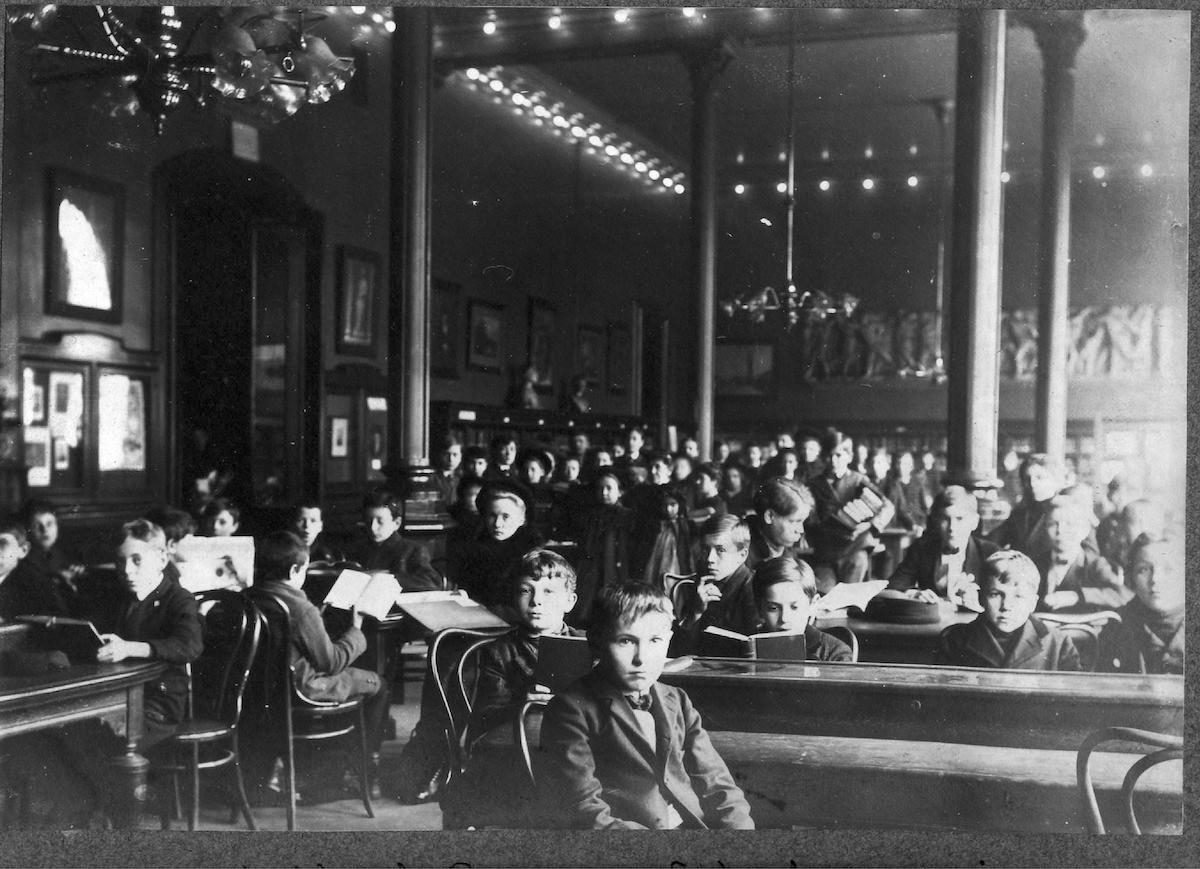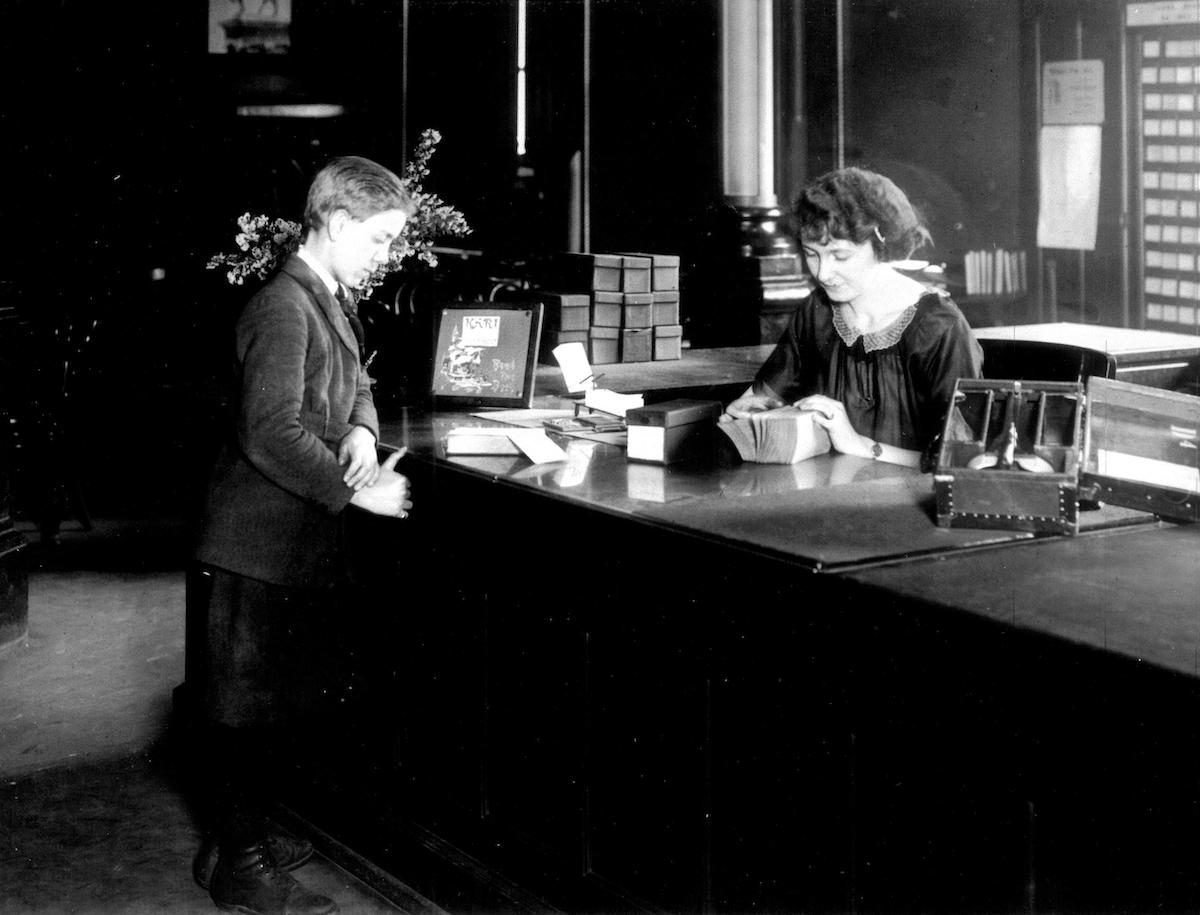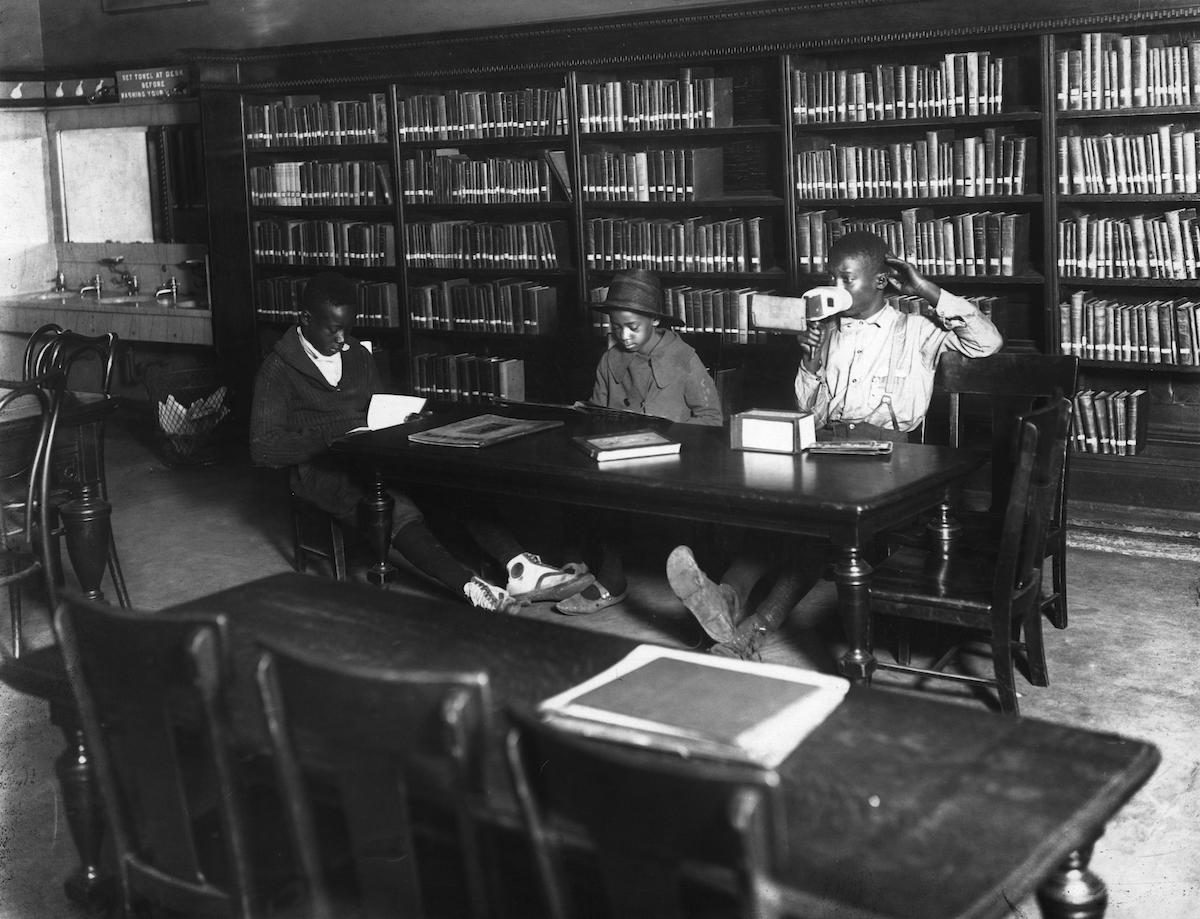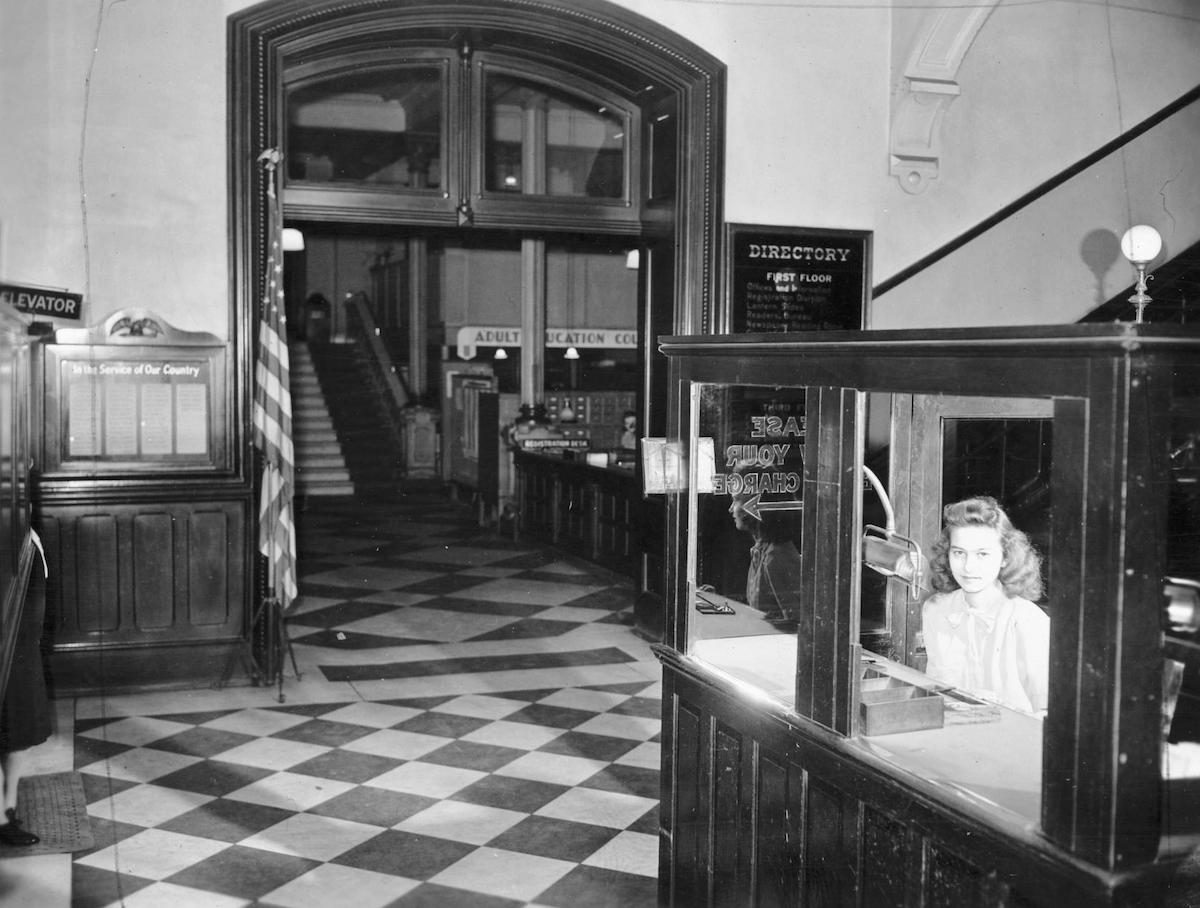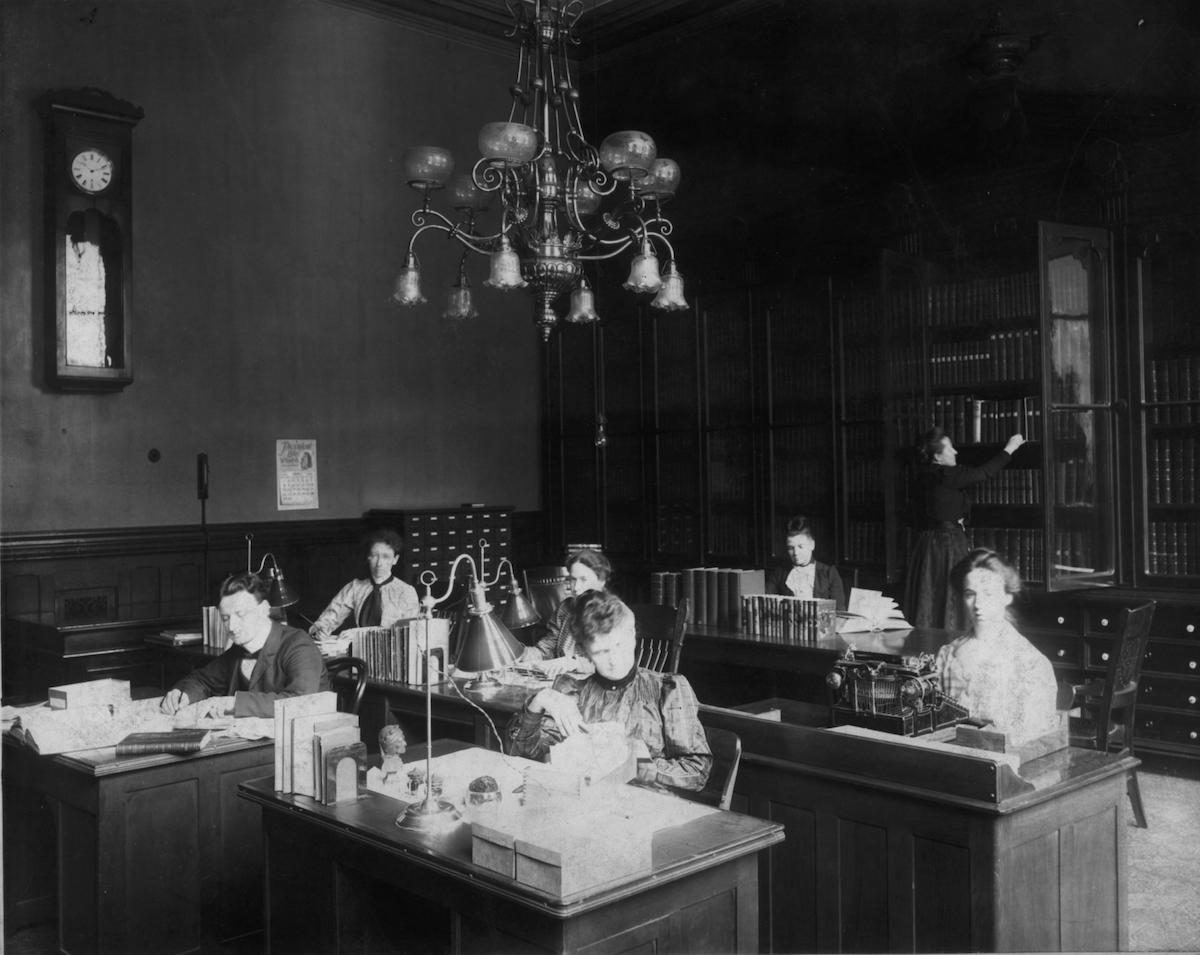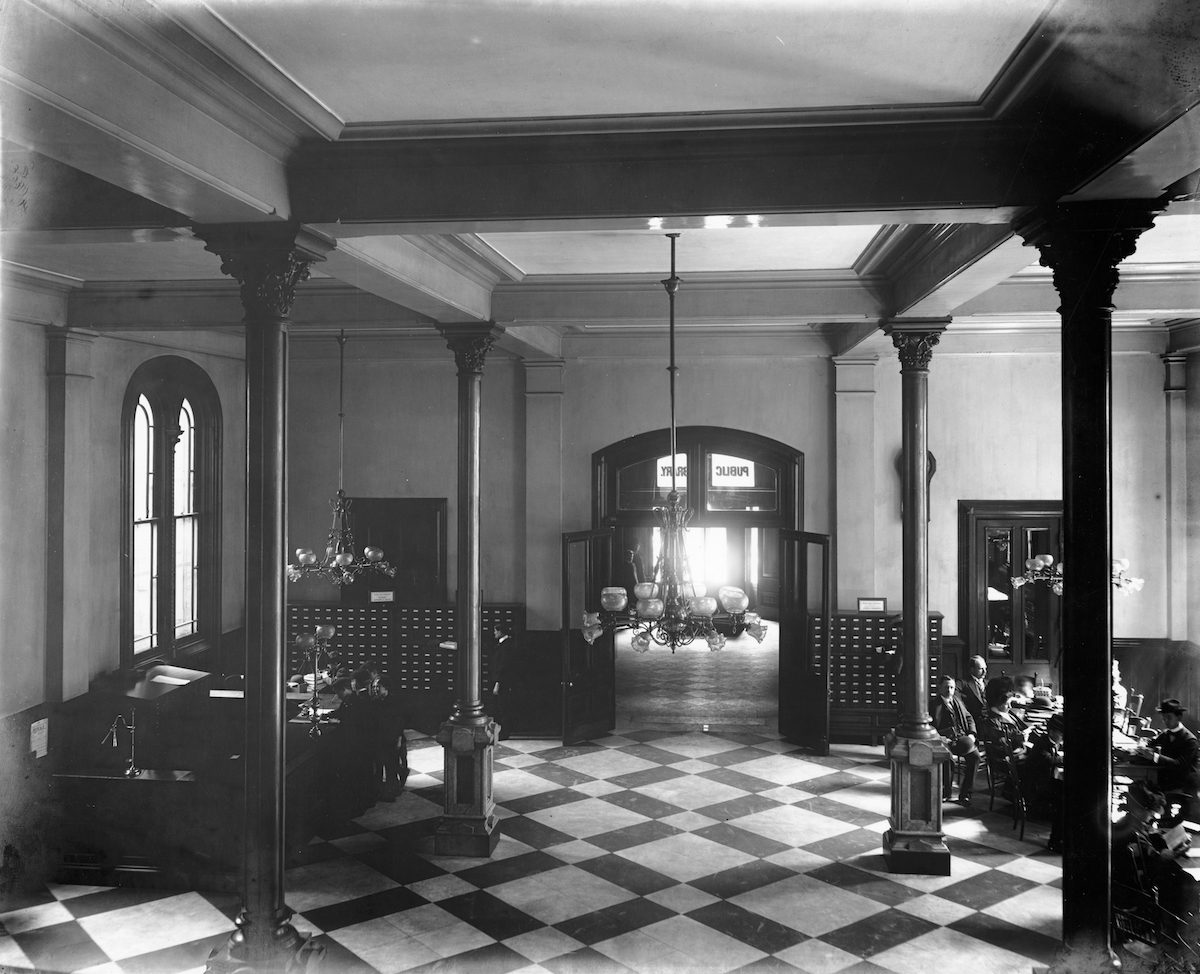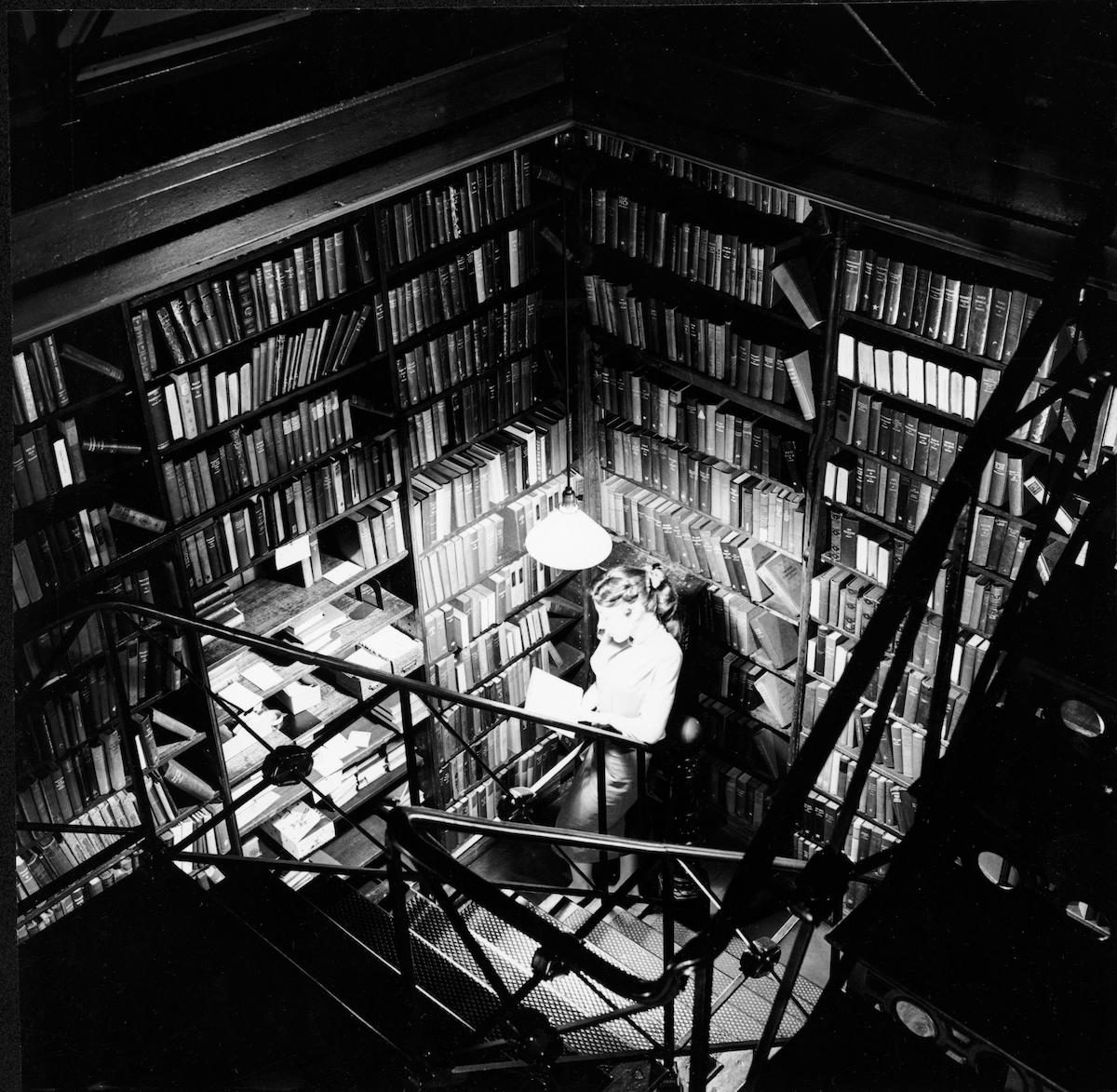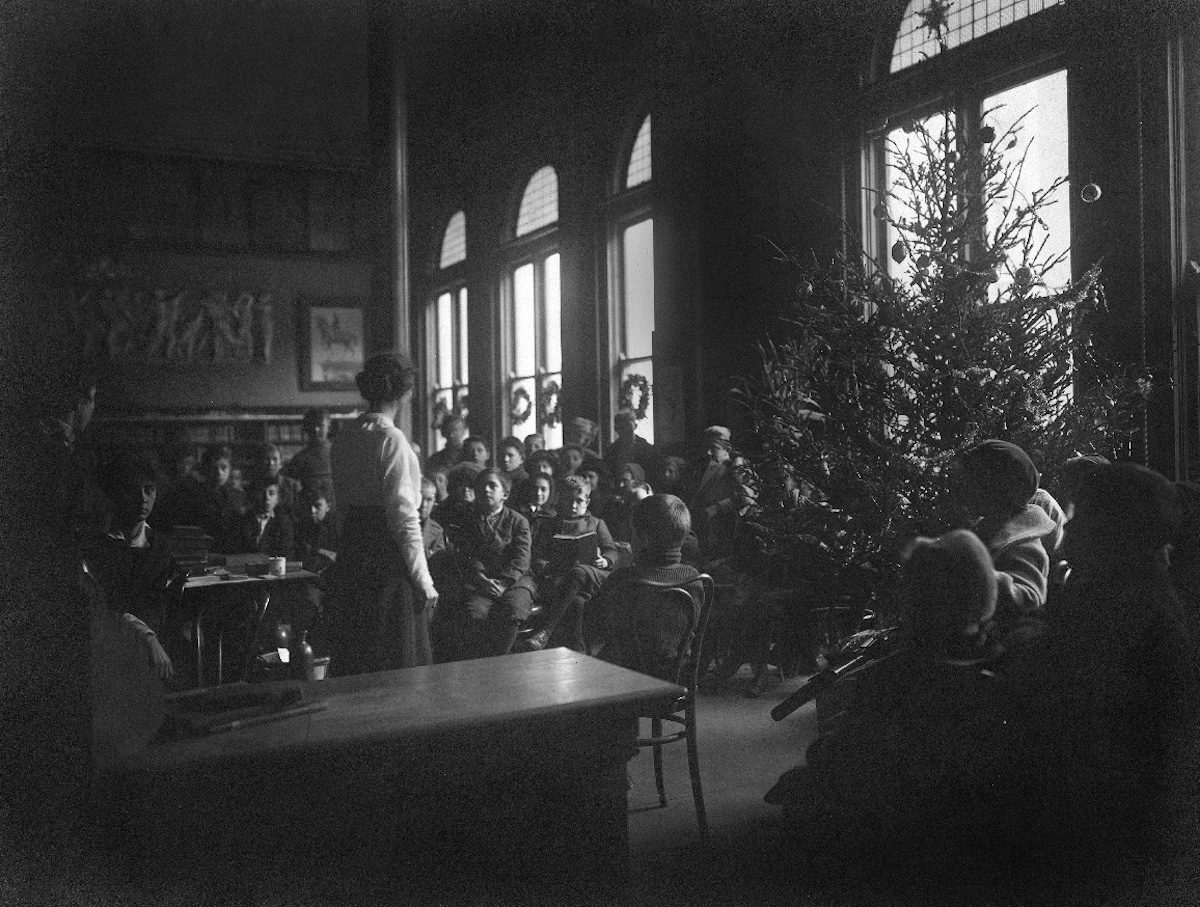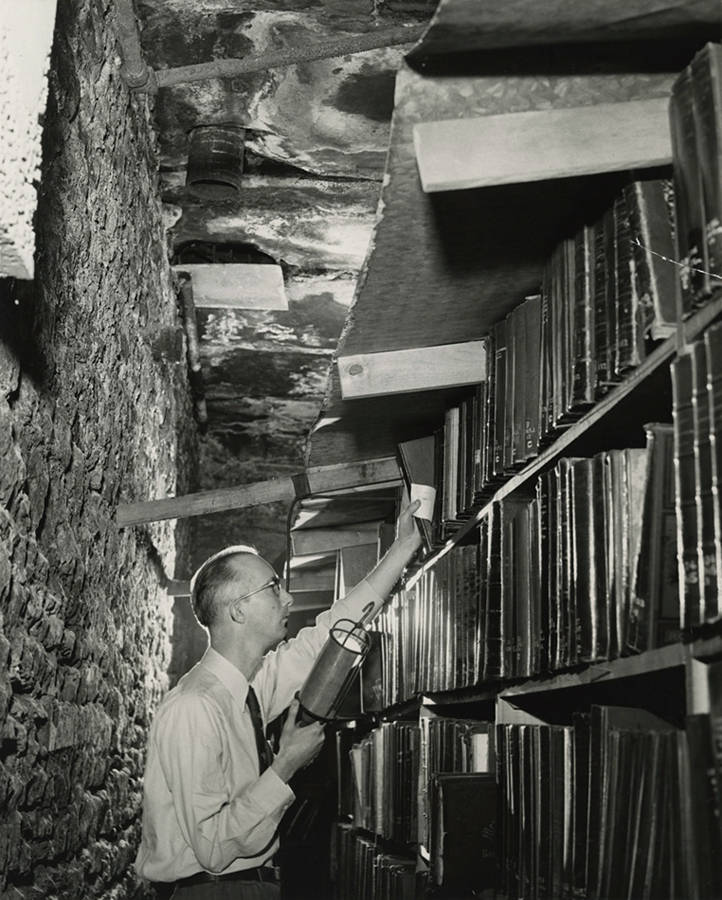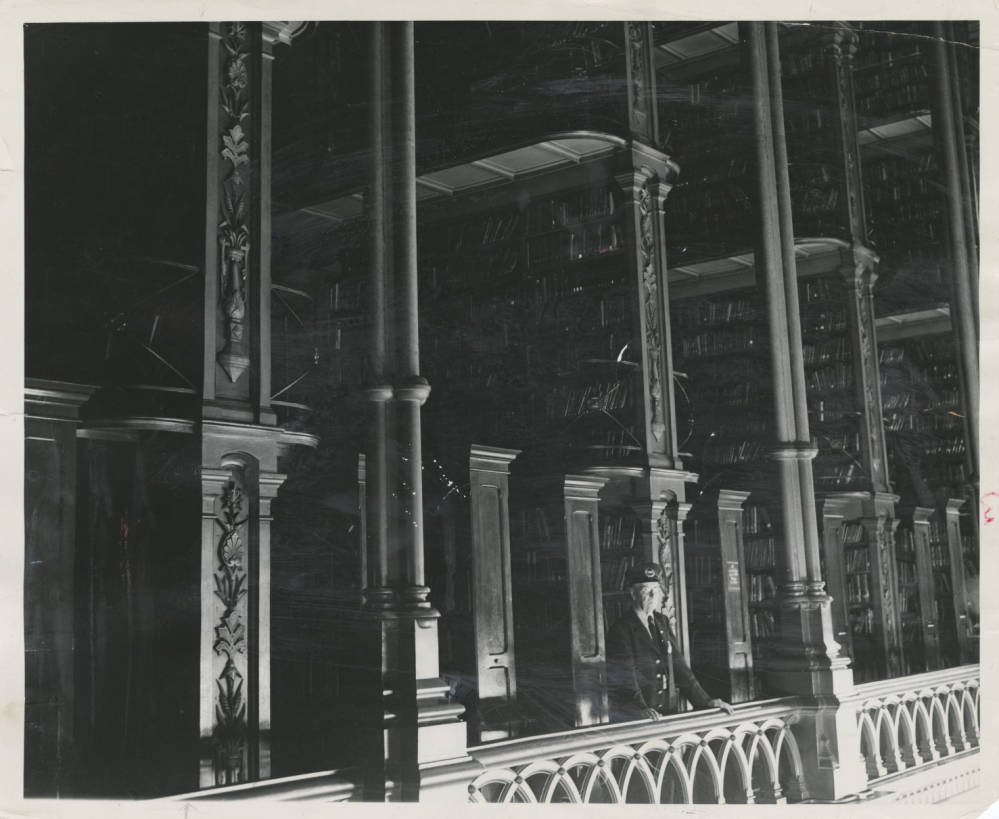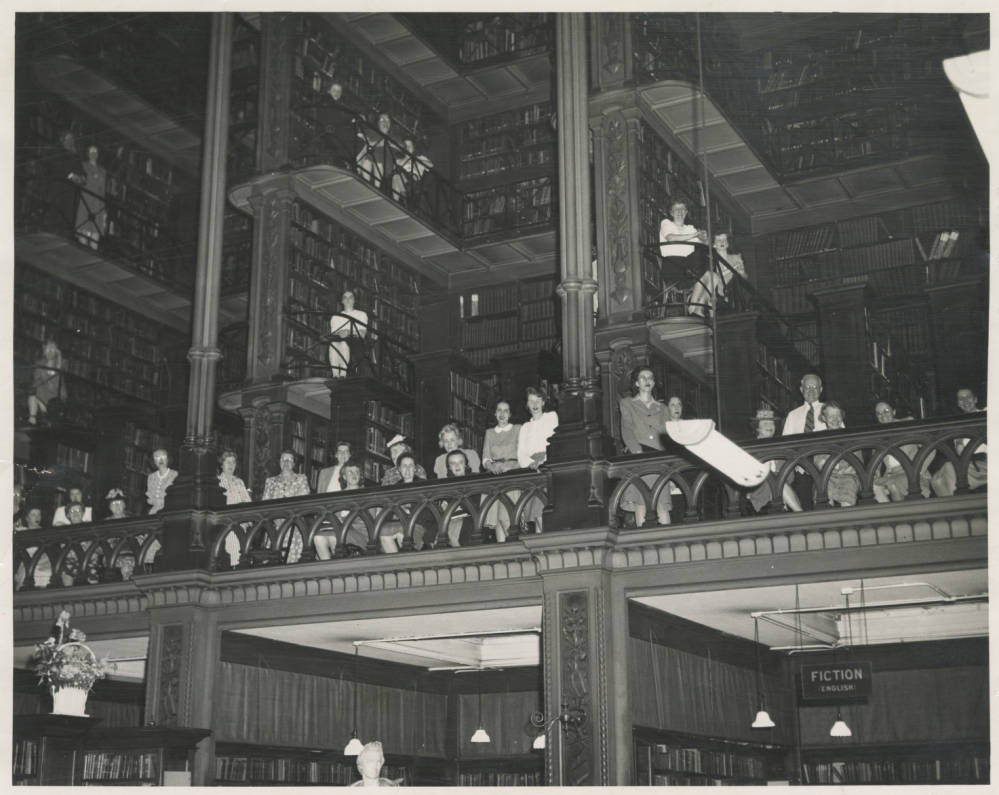 Via: Public Library of Cincinnati and Hamilton County