Babes of the Empire A-Z : An Alphabet for Young England by Thomas Stevens with pictures by A.H. Collins was published in London by William Heinemann, 1902. Schooled in the ways of English cultural superiority, young readers would know their place and slot into it.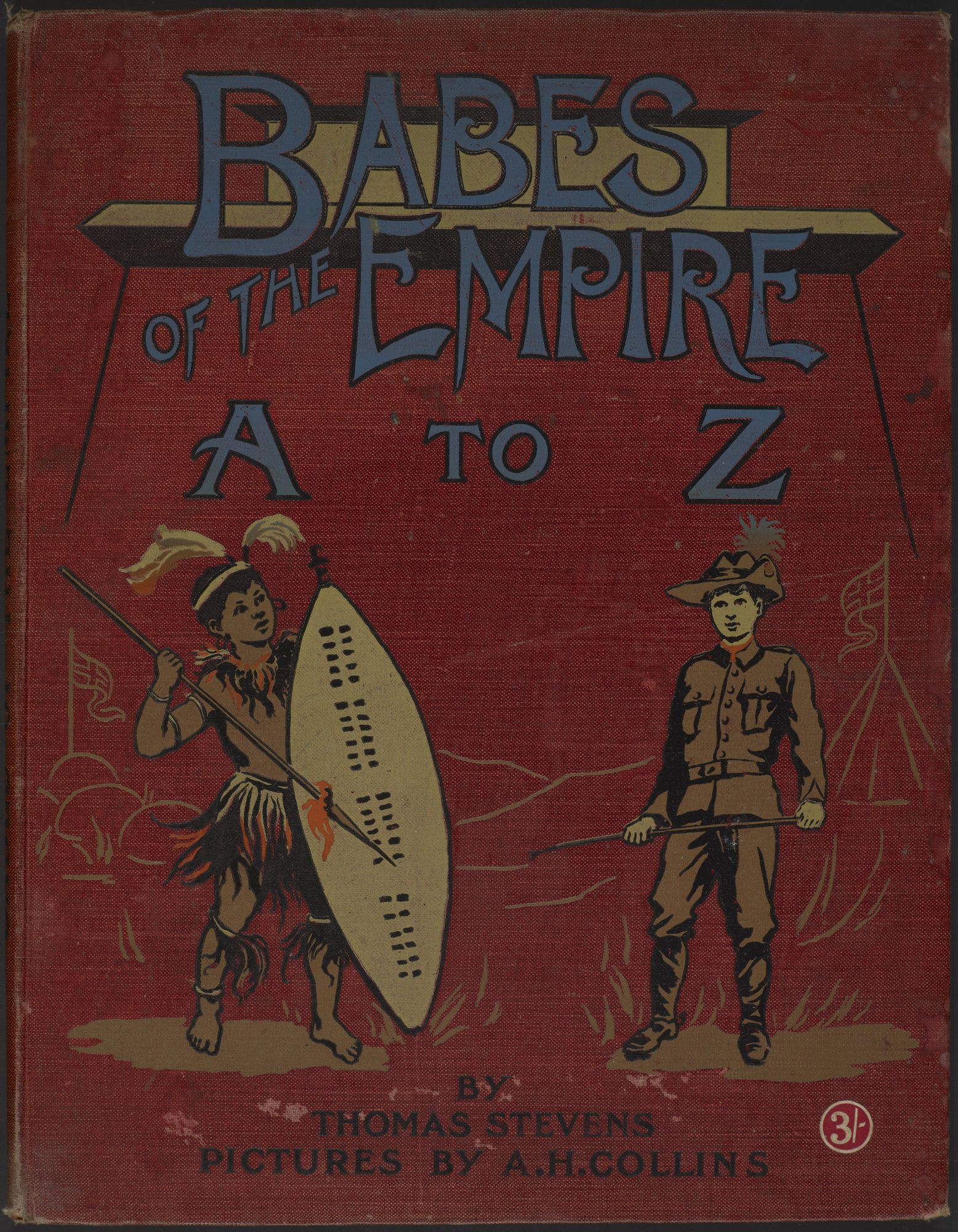 1902 was during the era of Peak Blighty, when England was right and all others were in need of understanding their wrongness. And it was really an English Empire, an idea Babes of Empire illustrates with the entry for England's babe:
E is an English babe, ready to take
The yoke of the world for humanity's sake
So that everyone knows, be it dreary or bright
When it's England that leads him, the road must be right
As for the rest of Great Britain, well, the feckless Welsh babe wears a funny hat ("shaped like a witch's") and attends Eisteddfod, a bardic competition first held by the Lord Rhys in Cardigan Castle in 1176 that continues to this day ("a strange sort of fete"). The Scots babe is good for blowing pipes and fighting.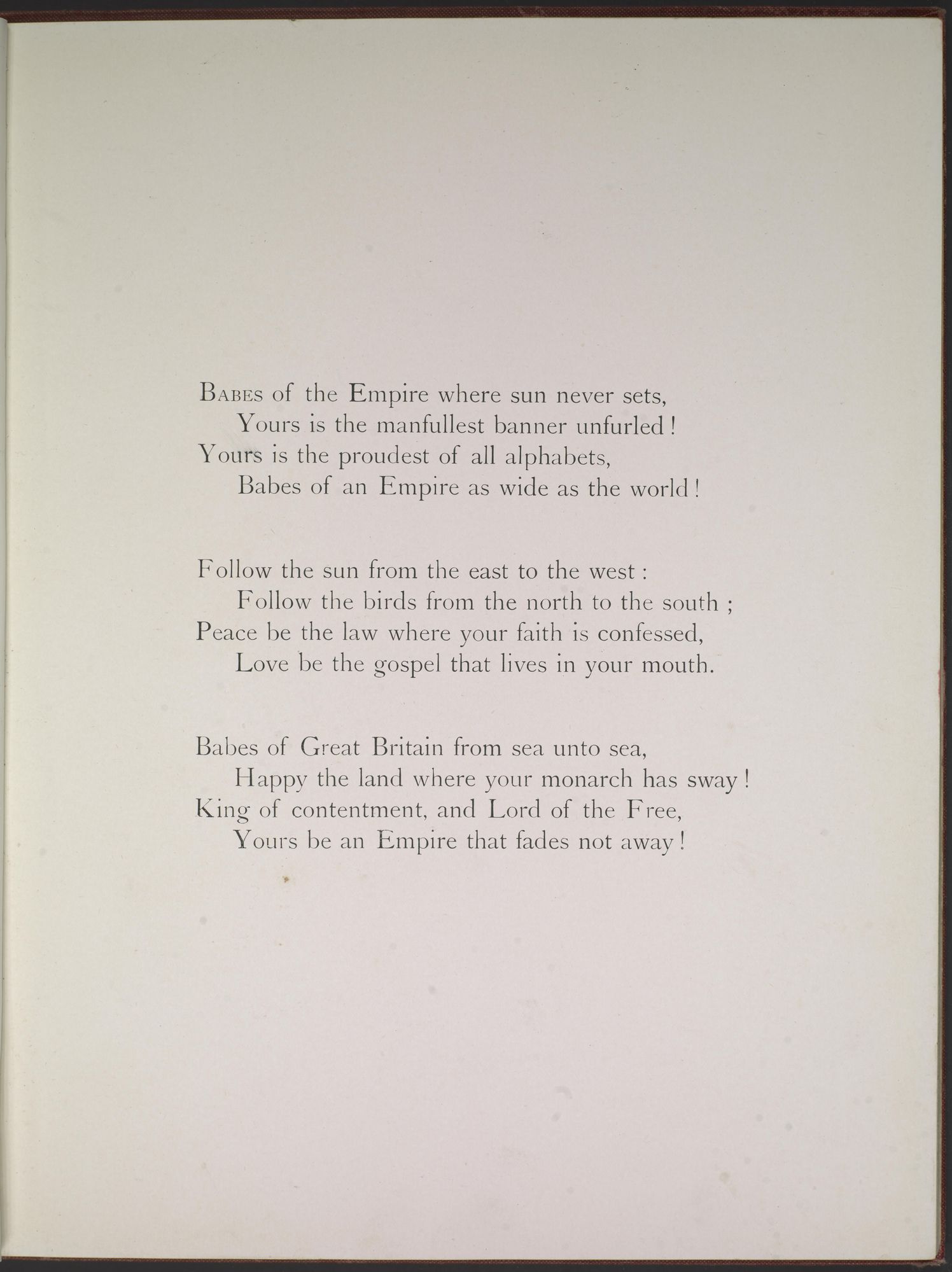 Some context for the book: Queen Victoria (24 May 1819 – 22 January 1901) was not long gone, replaced by her eldest son Edward VII, King of the United Kingdom of Great Britain and Ireland and Emperor of India from 22 January 1901 until his death in 1910.
From 1881 to 1919 in what was known as  The 'Scramble for Africa, Britain gained colonies in 'The Dark Continent' stretching from Cairo to Cape Town, including 'conquering' South Africa in The Second Boer War (1899‒1902) (see 'B' below).
By 1913, the British Empire held sway over 400 million people, 23% of the world population at the time, and by 1920 it covered 35,500,000 km2 (13,700,000 sq mi), 24% of the Earth's total land area. It was "the empire on which the sun never sets" – although the lights went out for many people for whom British 'civilisation' and an international 'Pax Britannica' was not an improvement on what had gone before.
The book's racism is plain. The rhymes and portraits of 'babes' at odds with the self-styled English ideal mark this A-Z less an alphabet than a hierarchy of human life. The indoctrination is presented as it once was.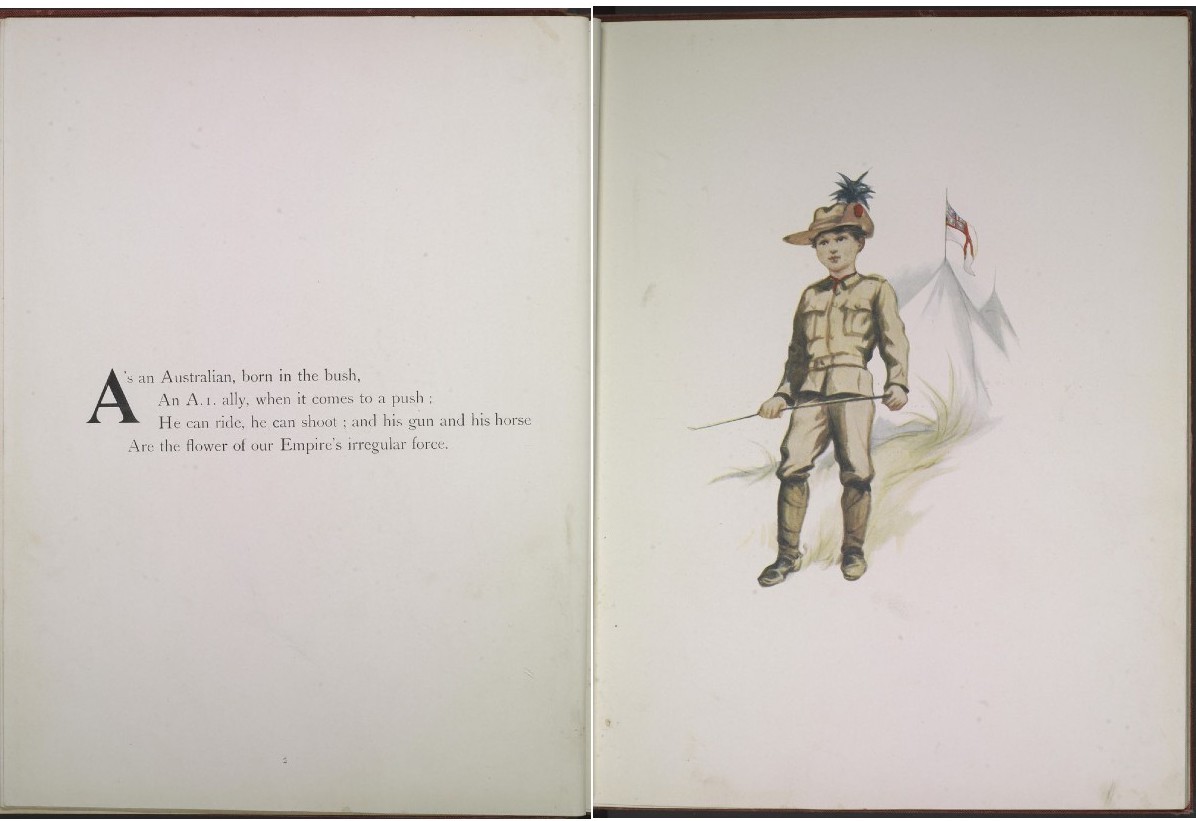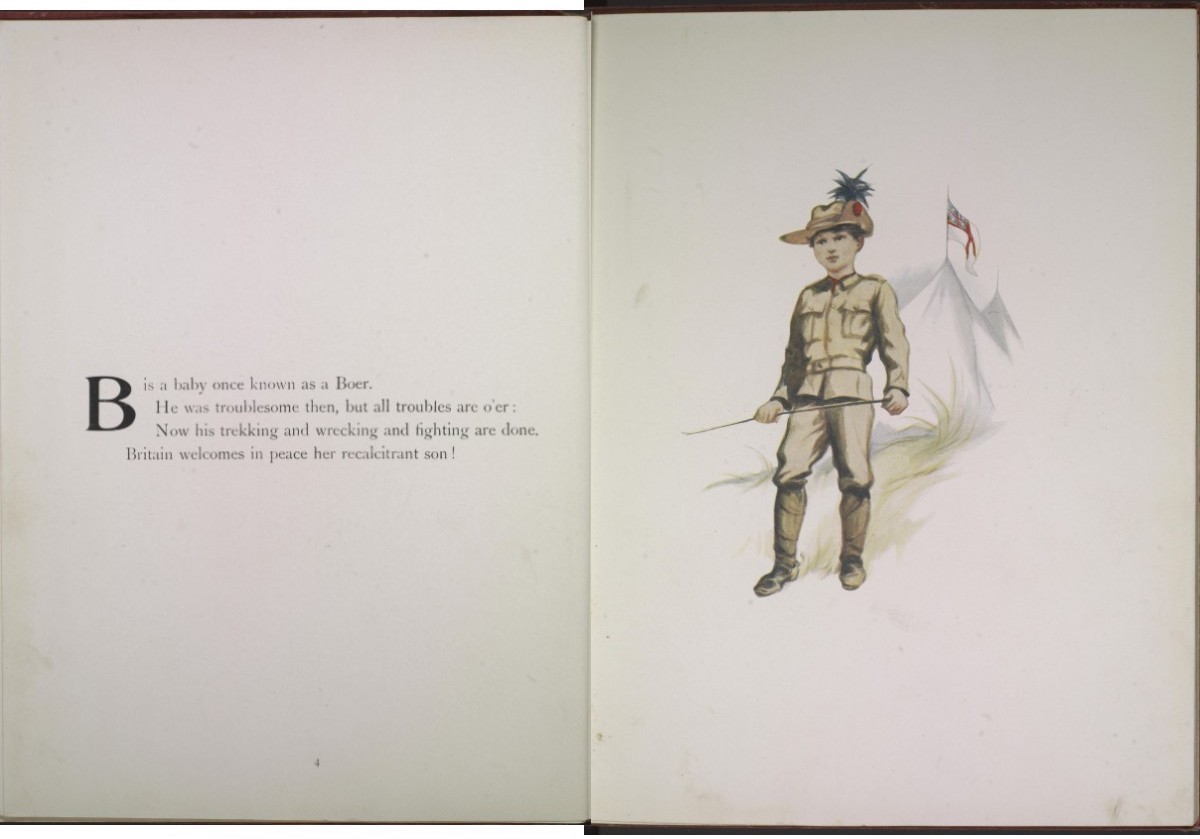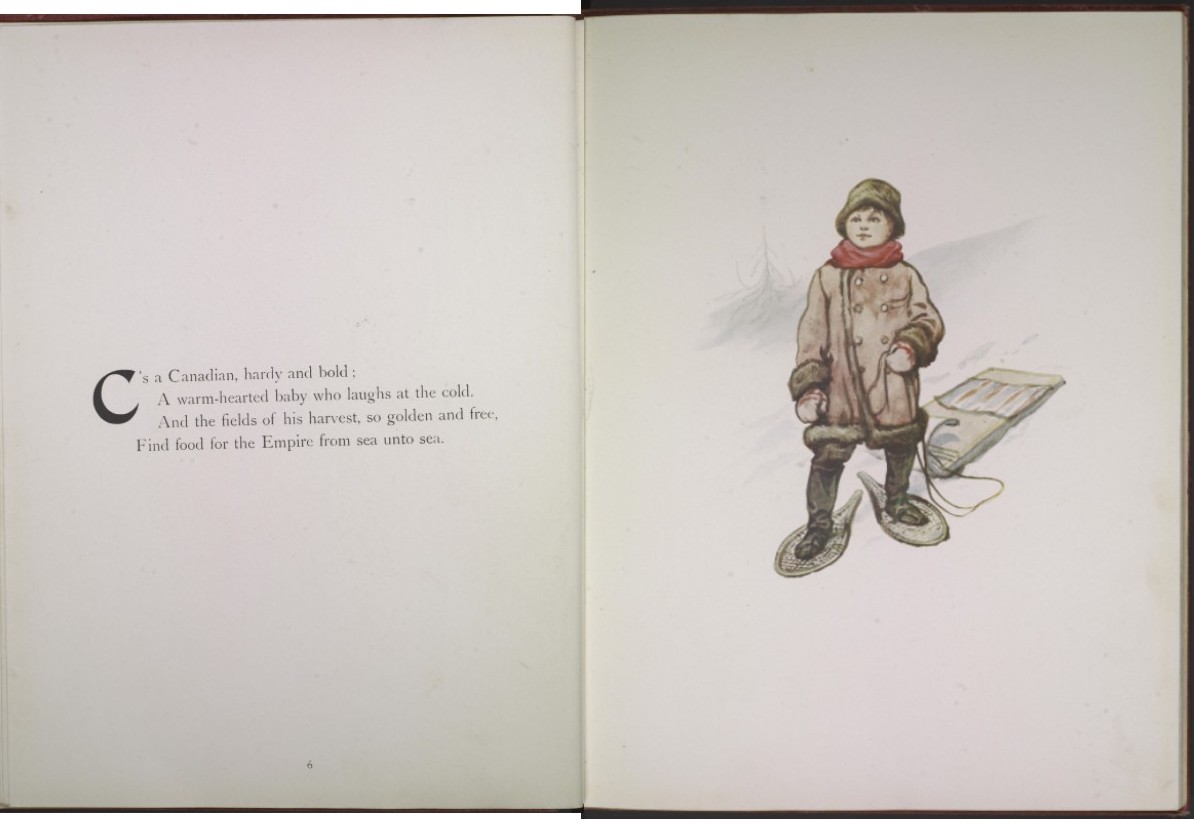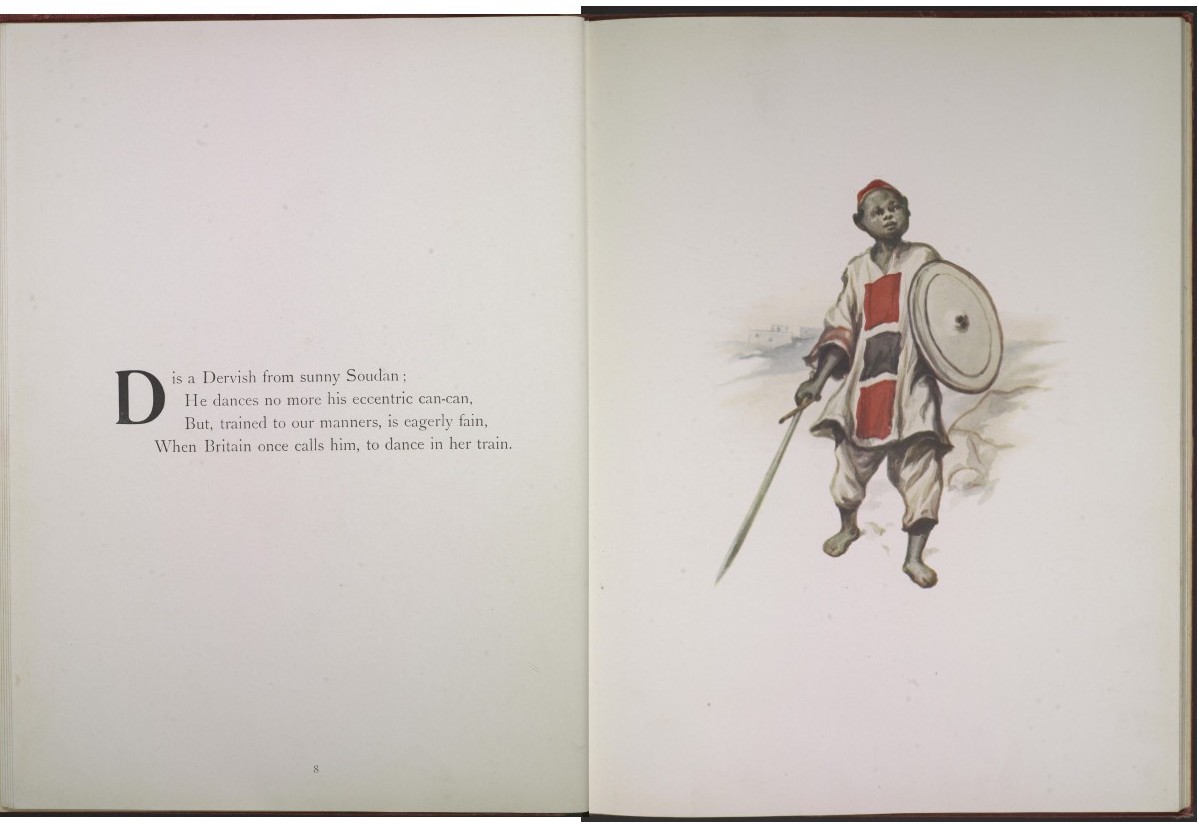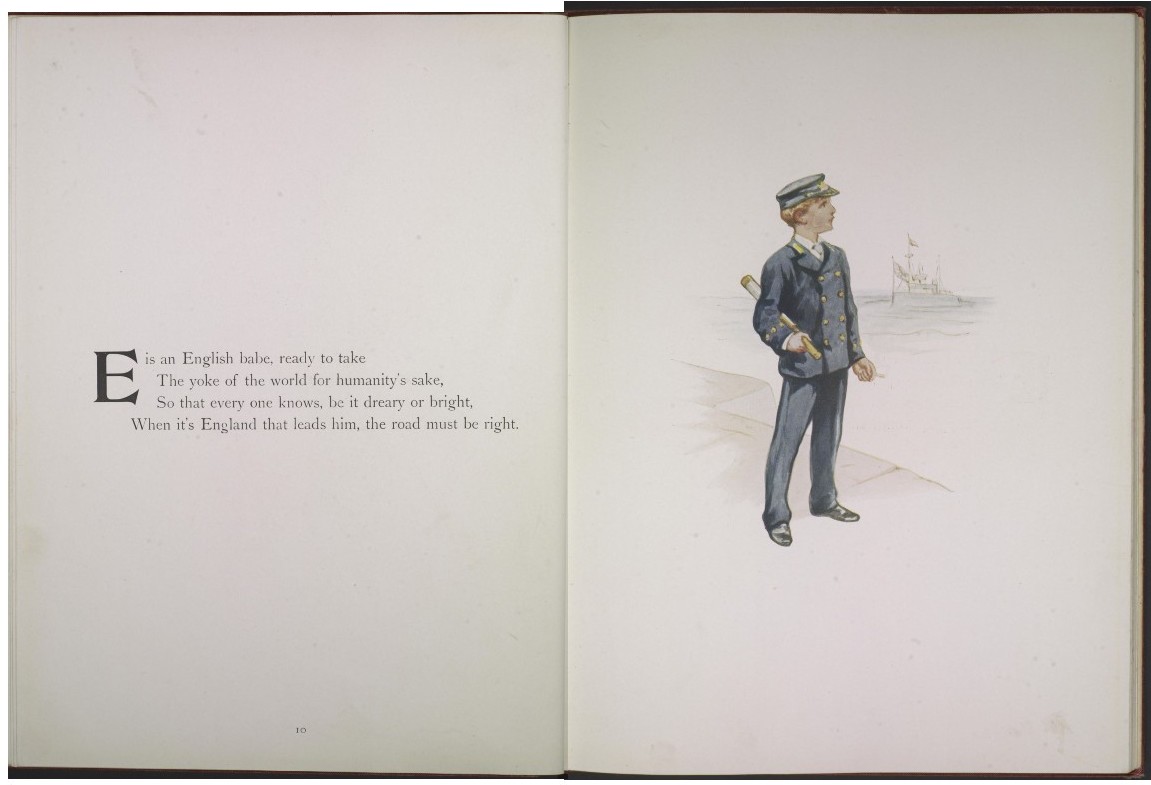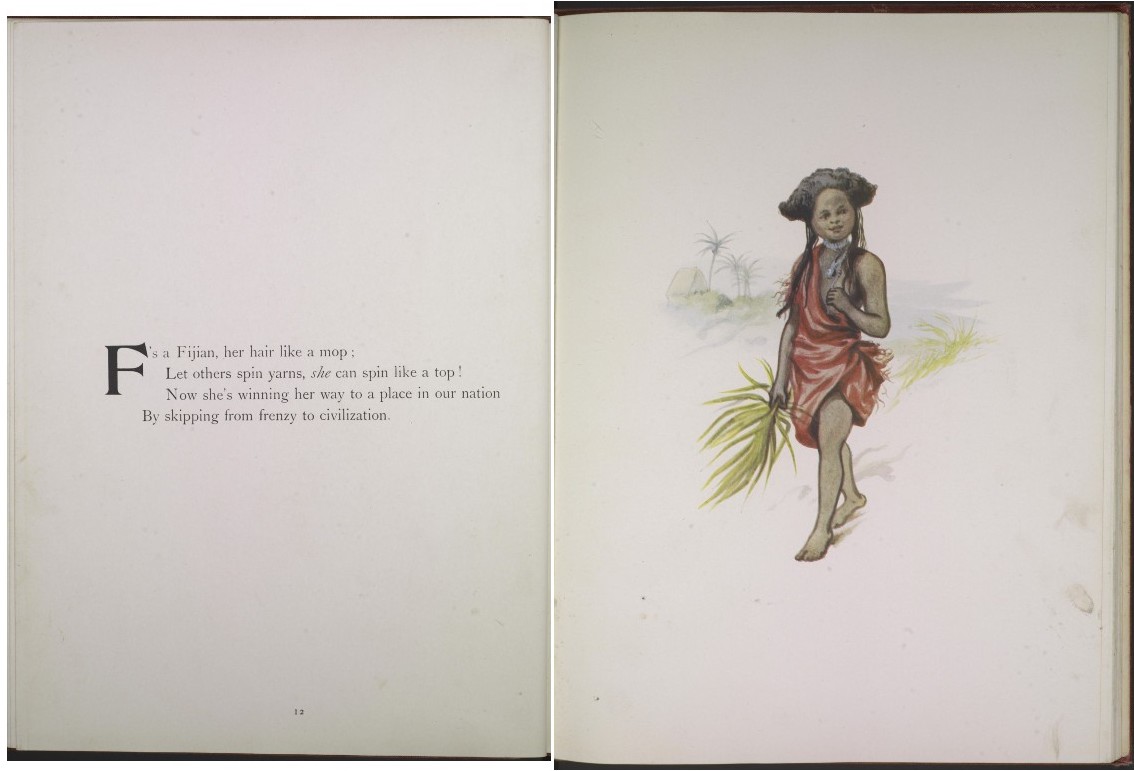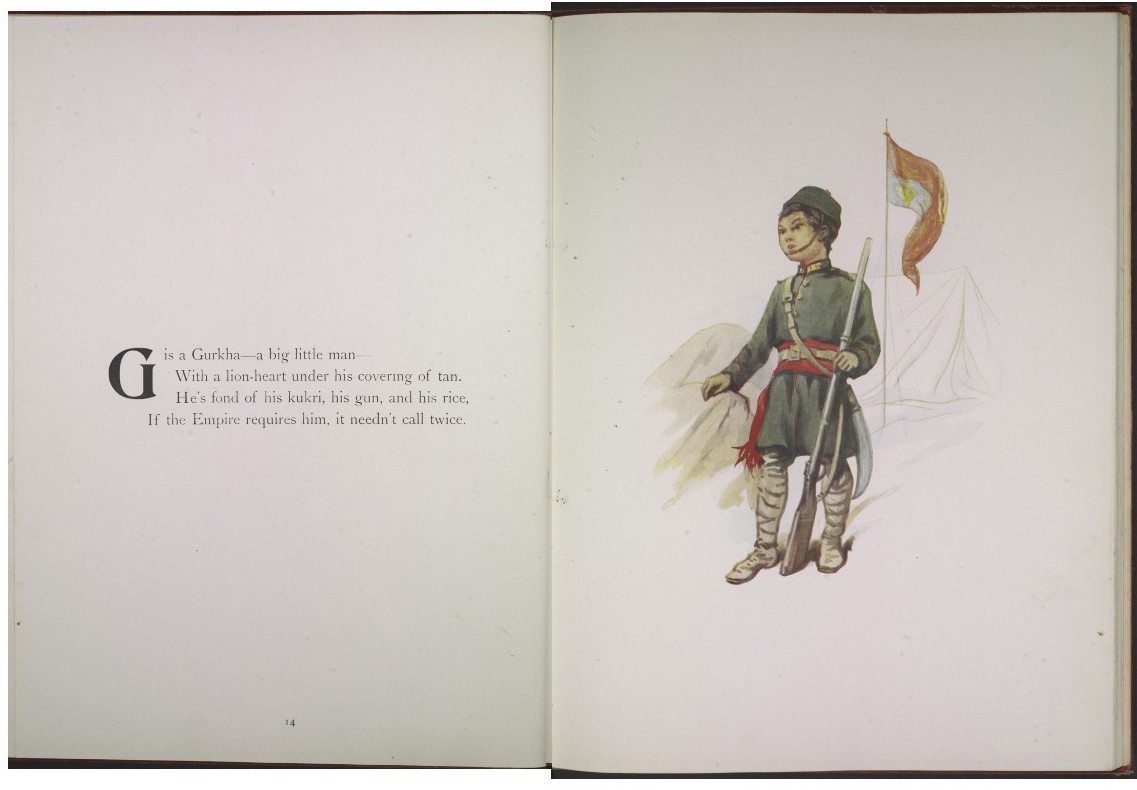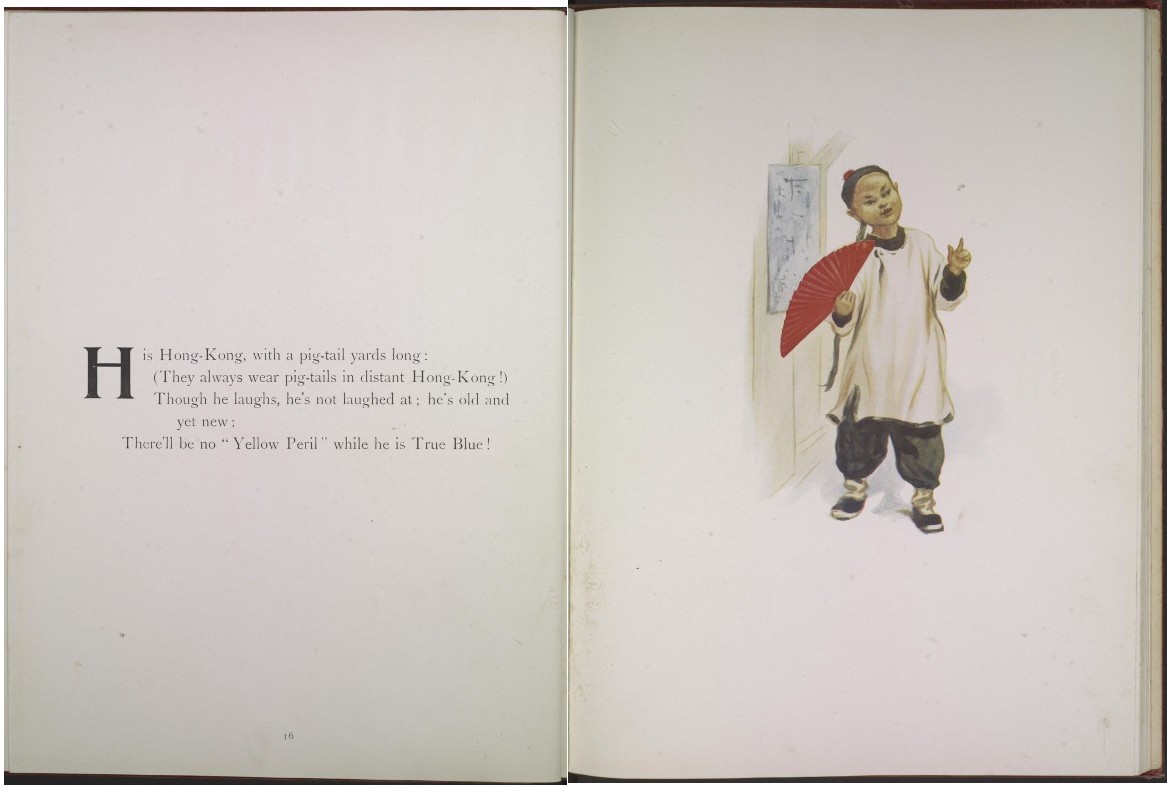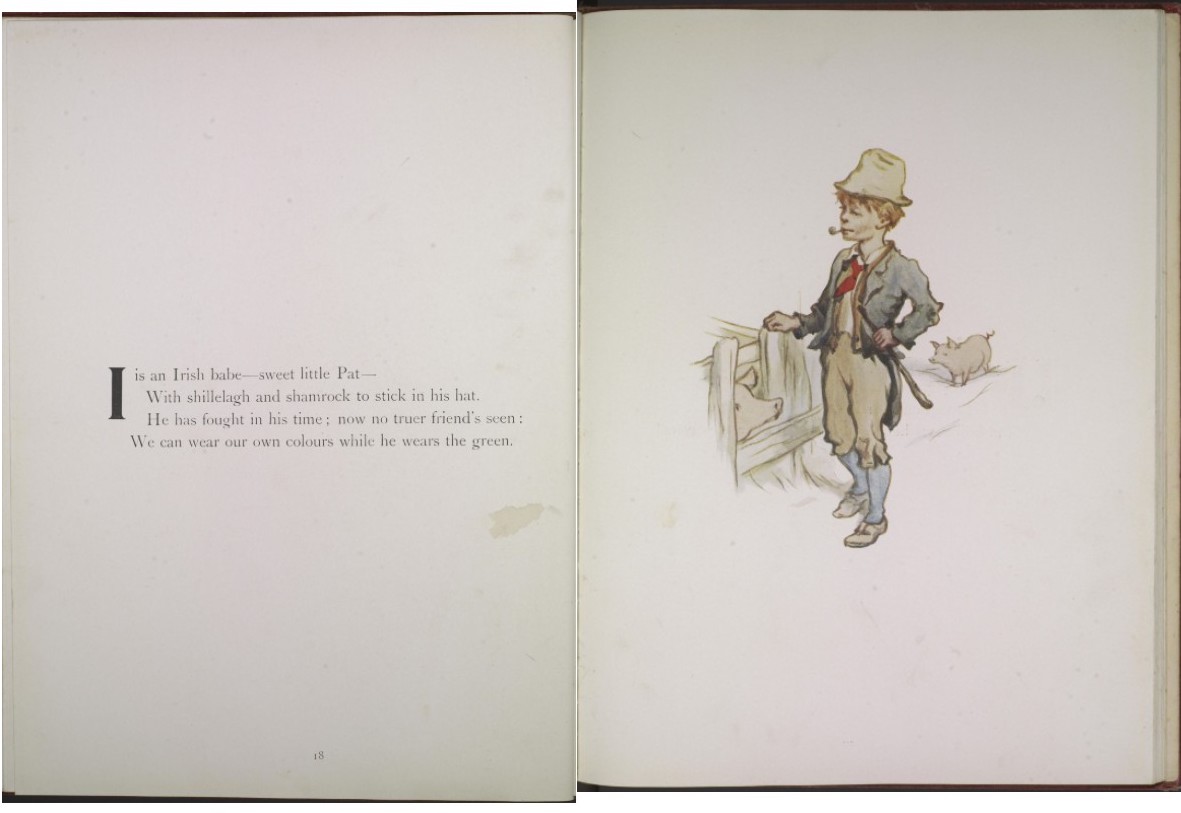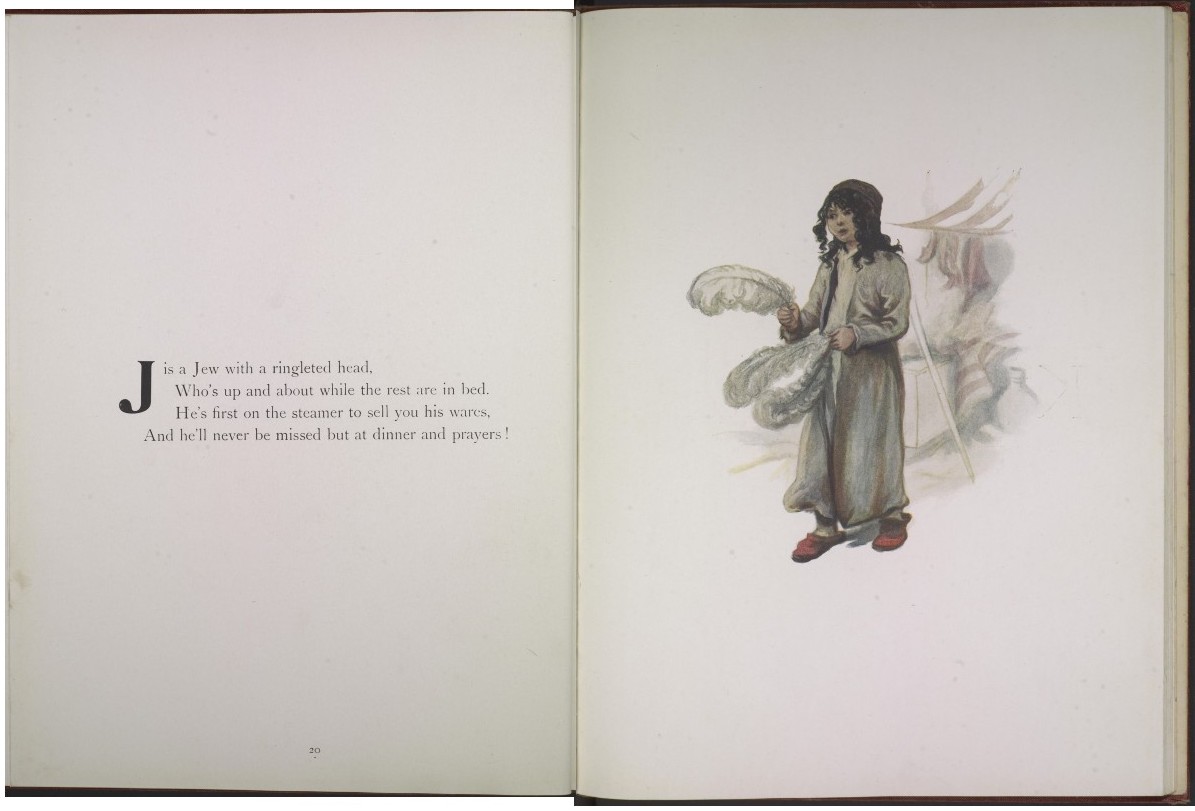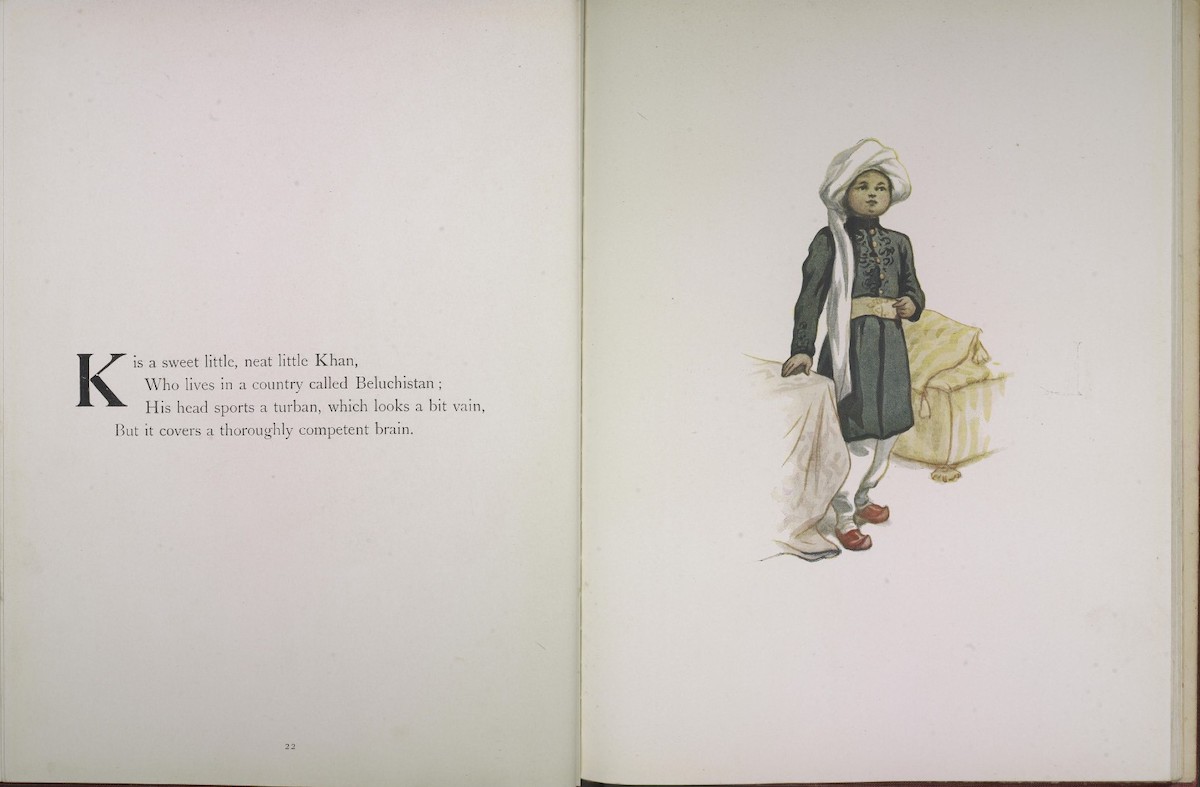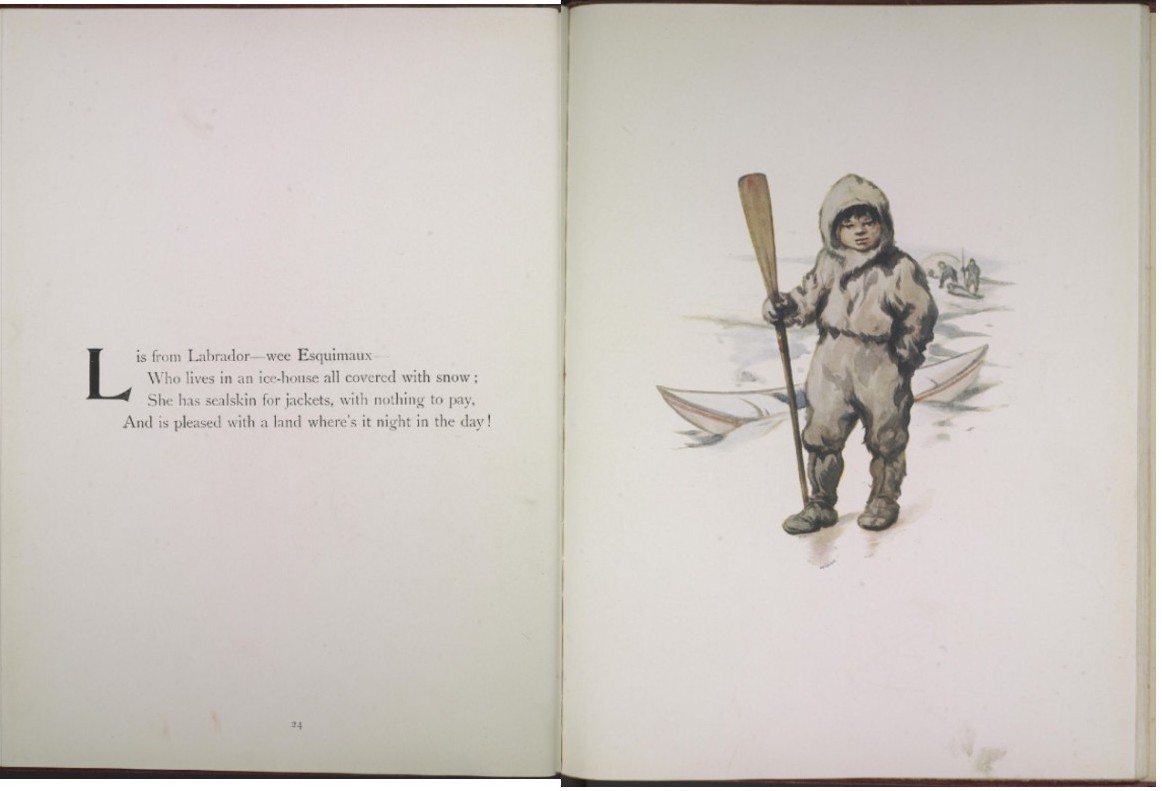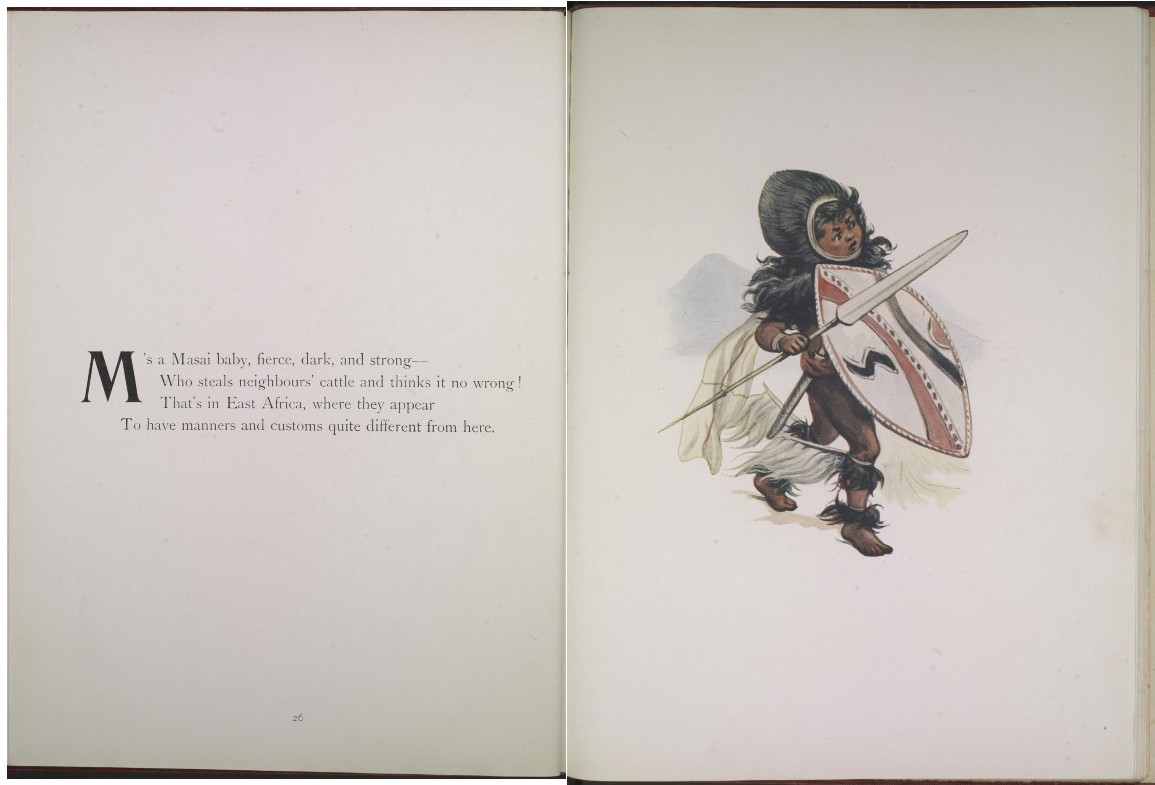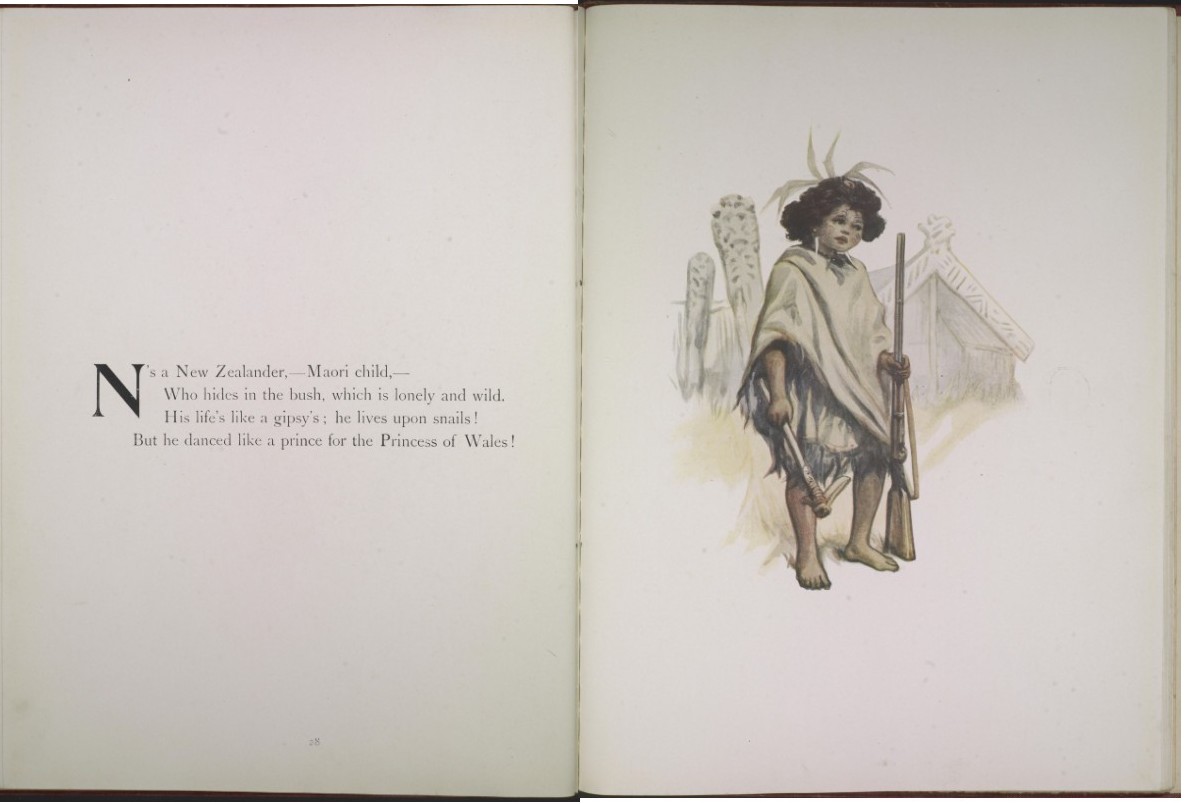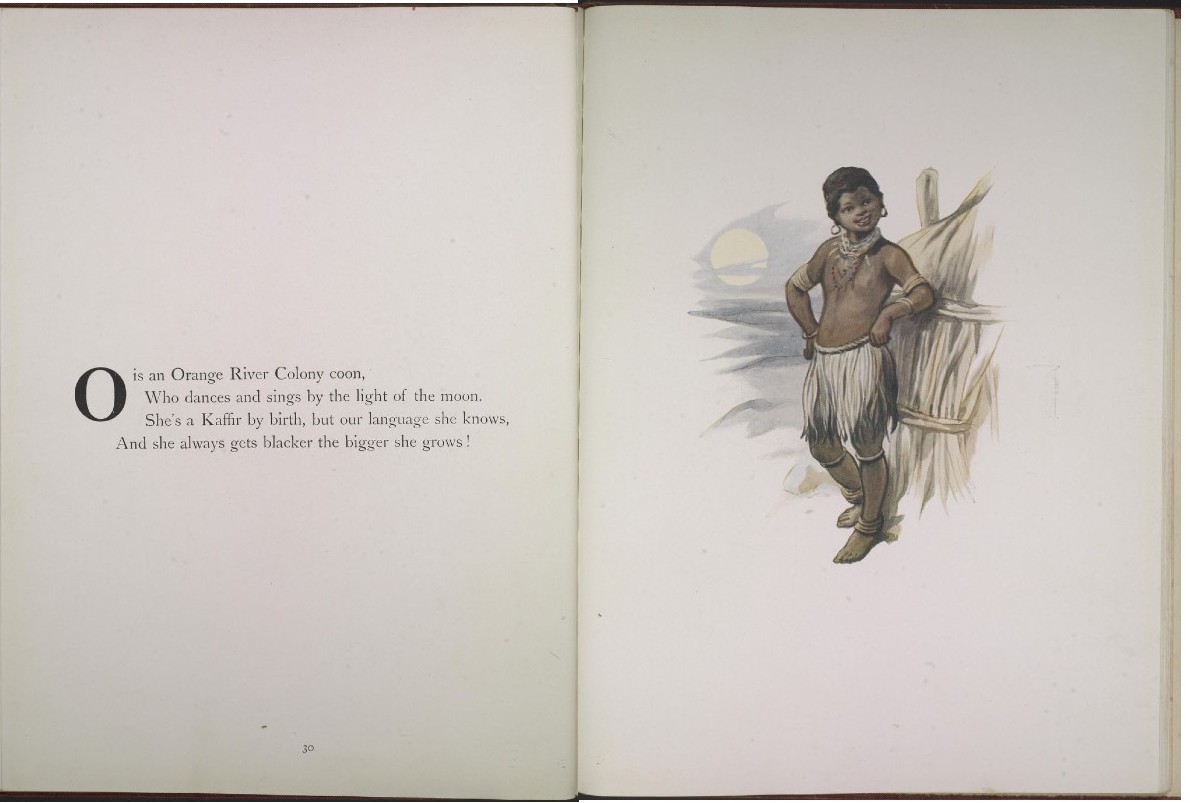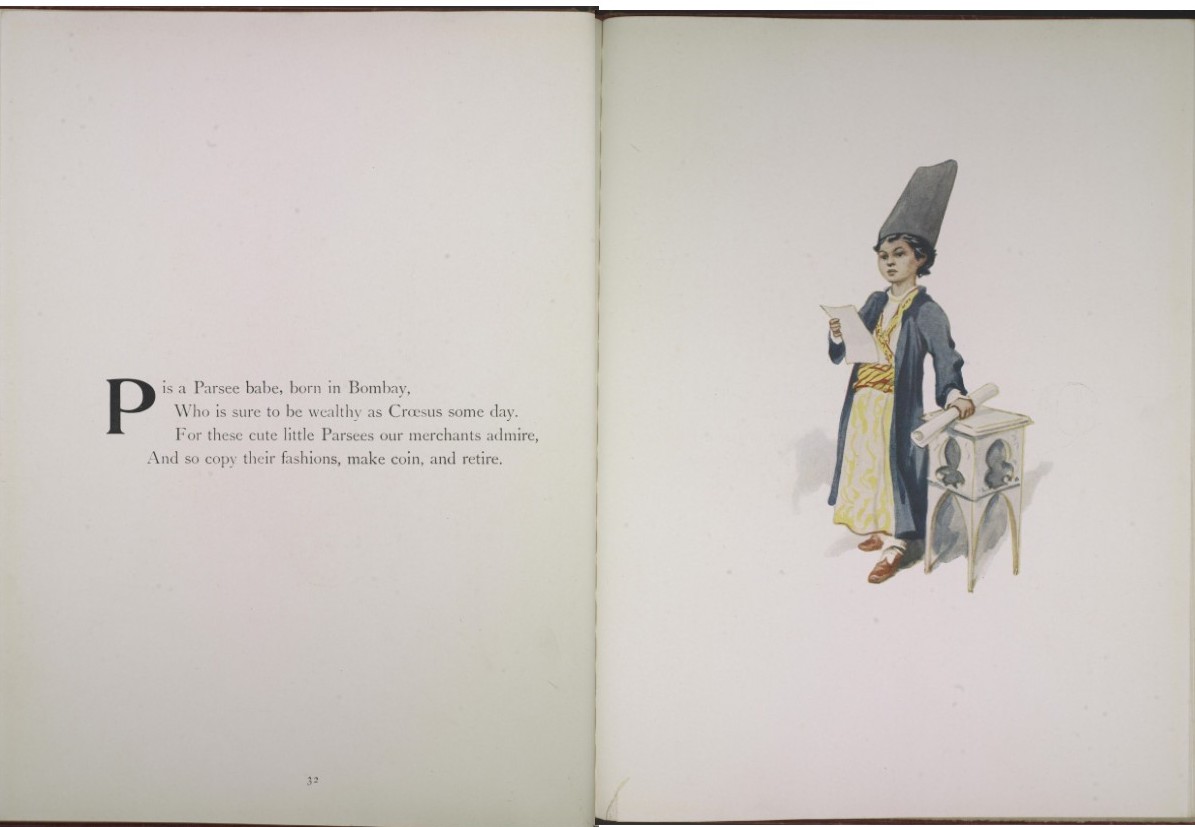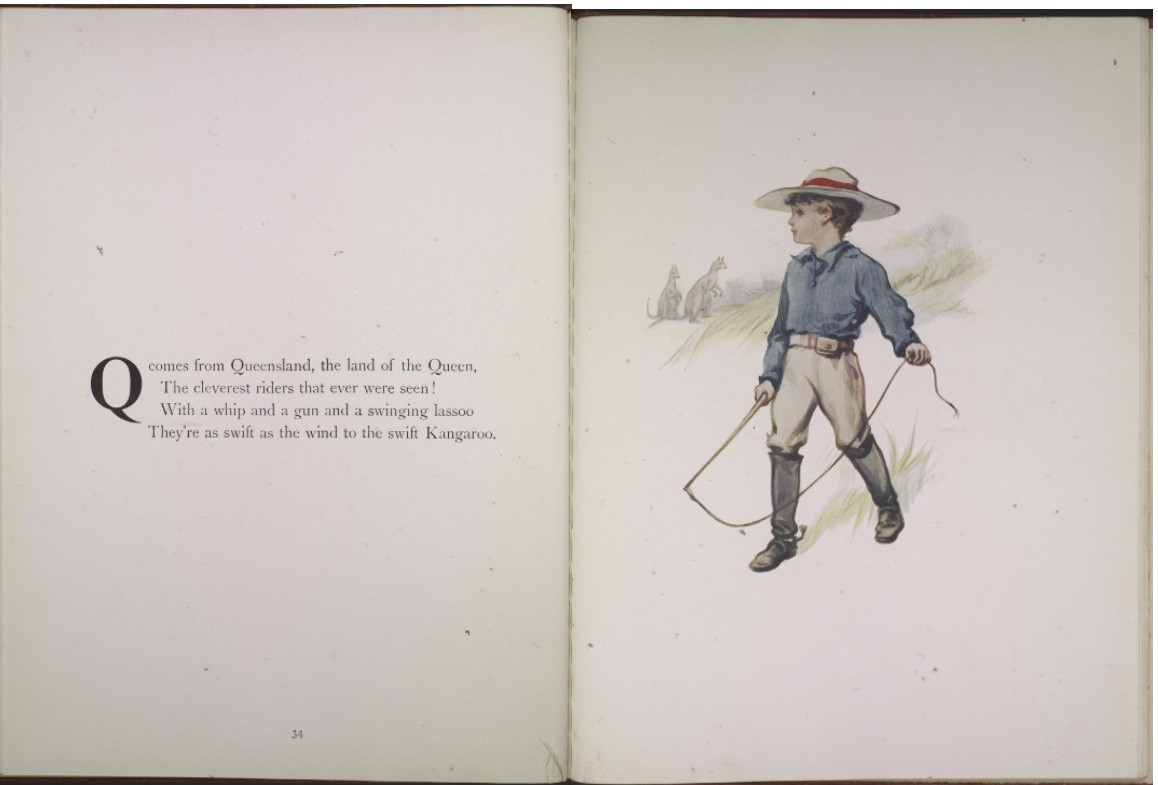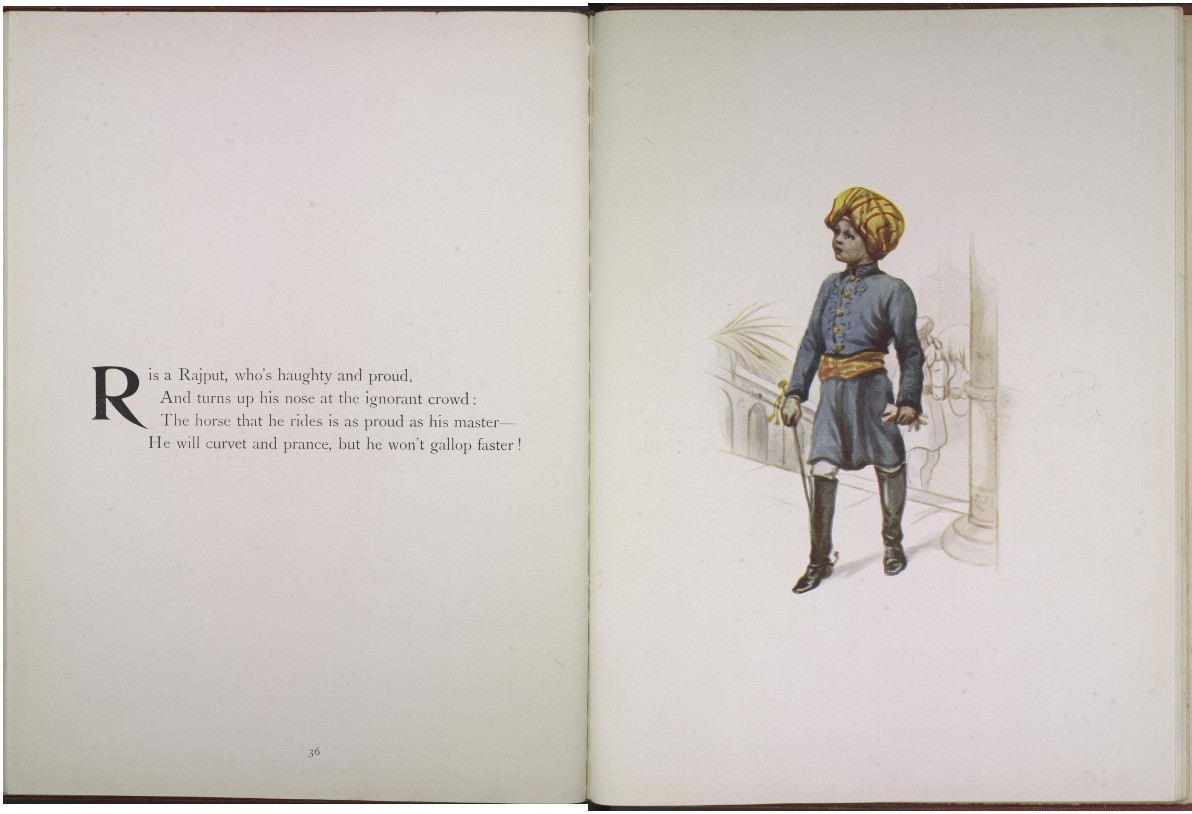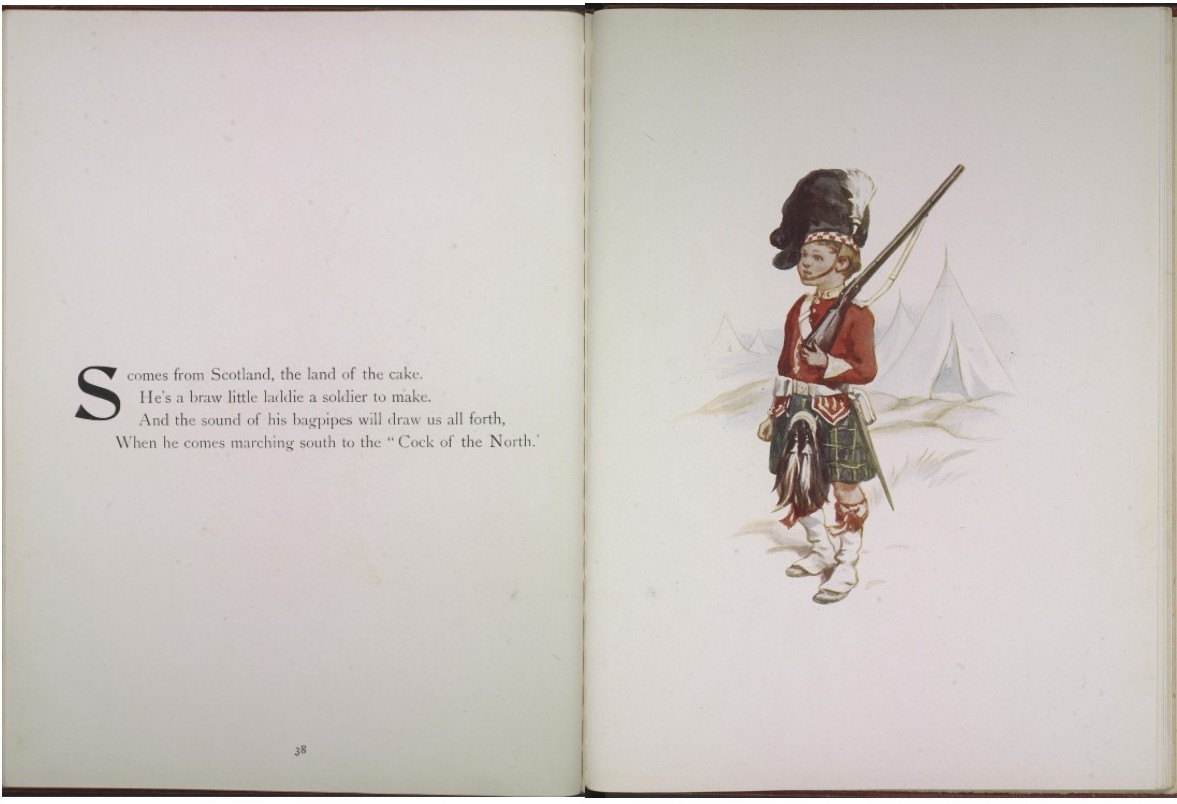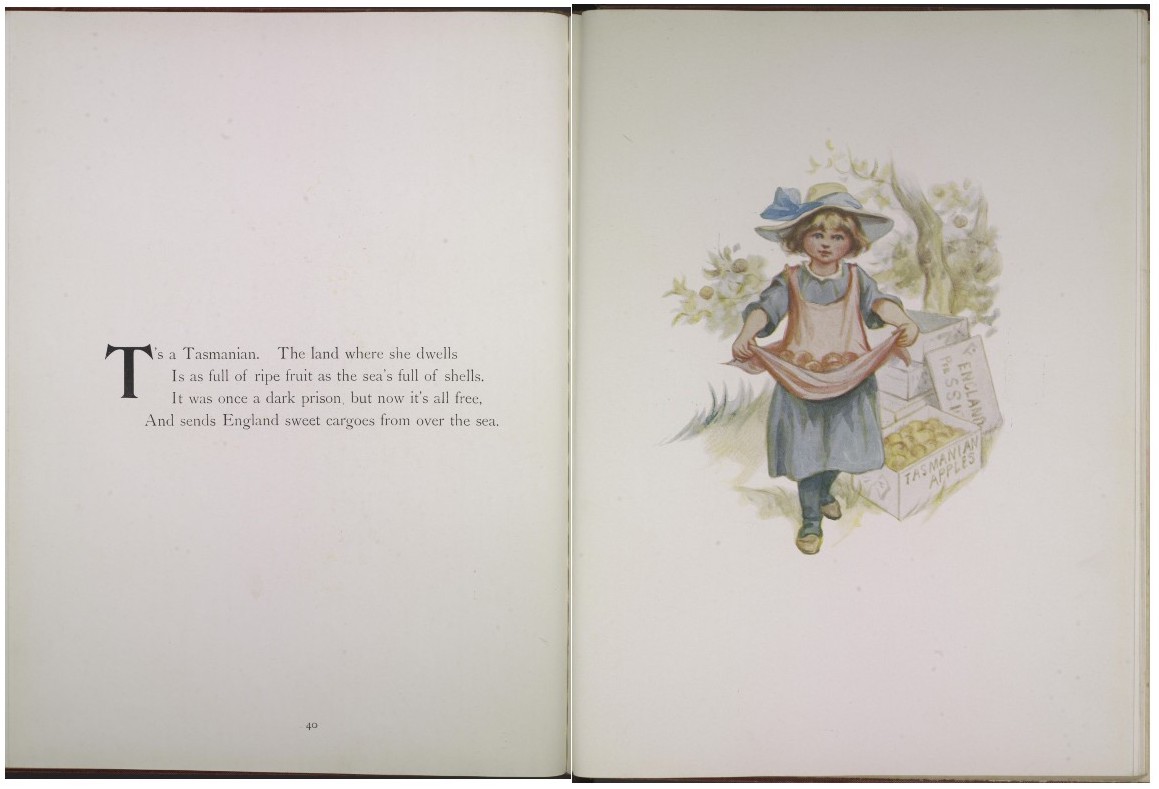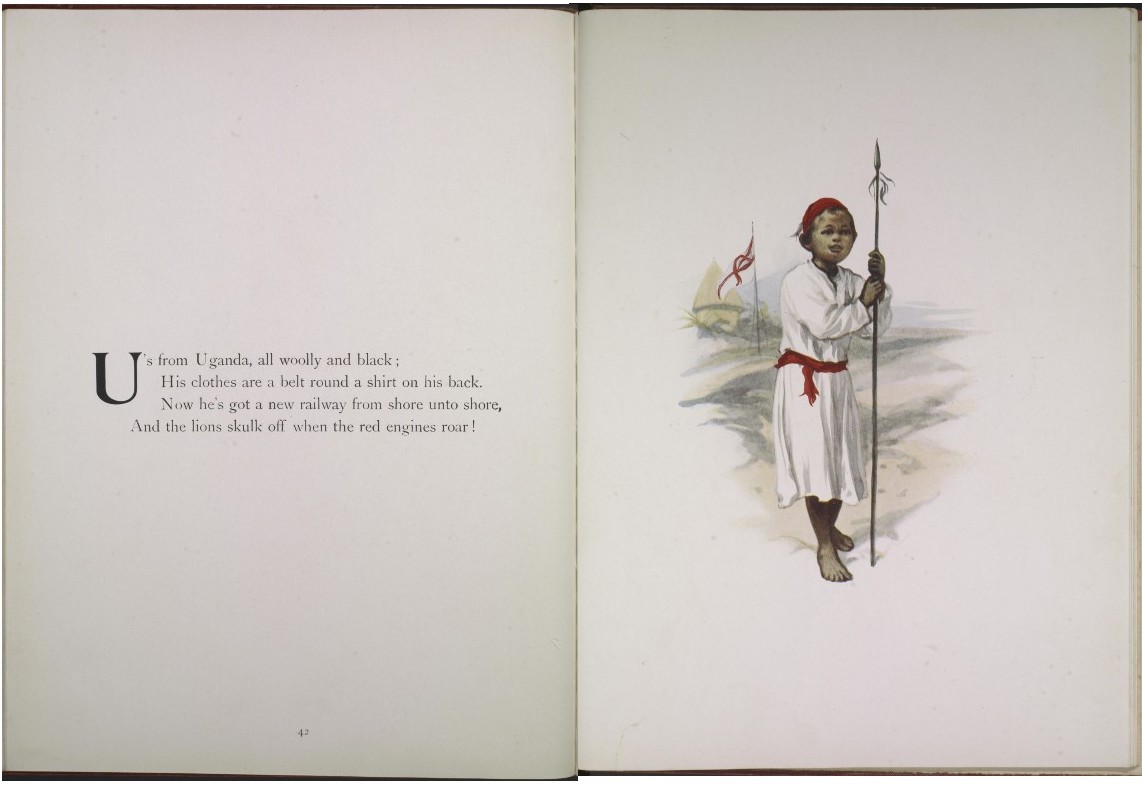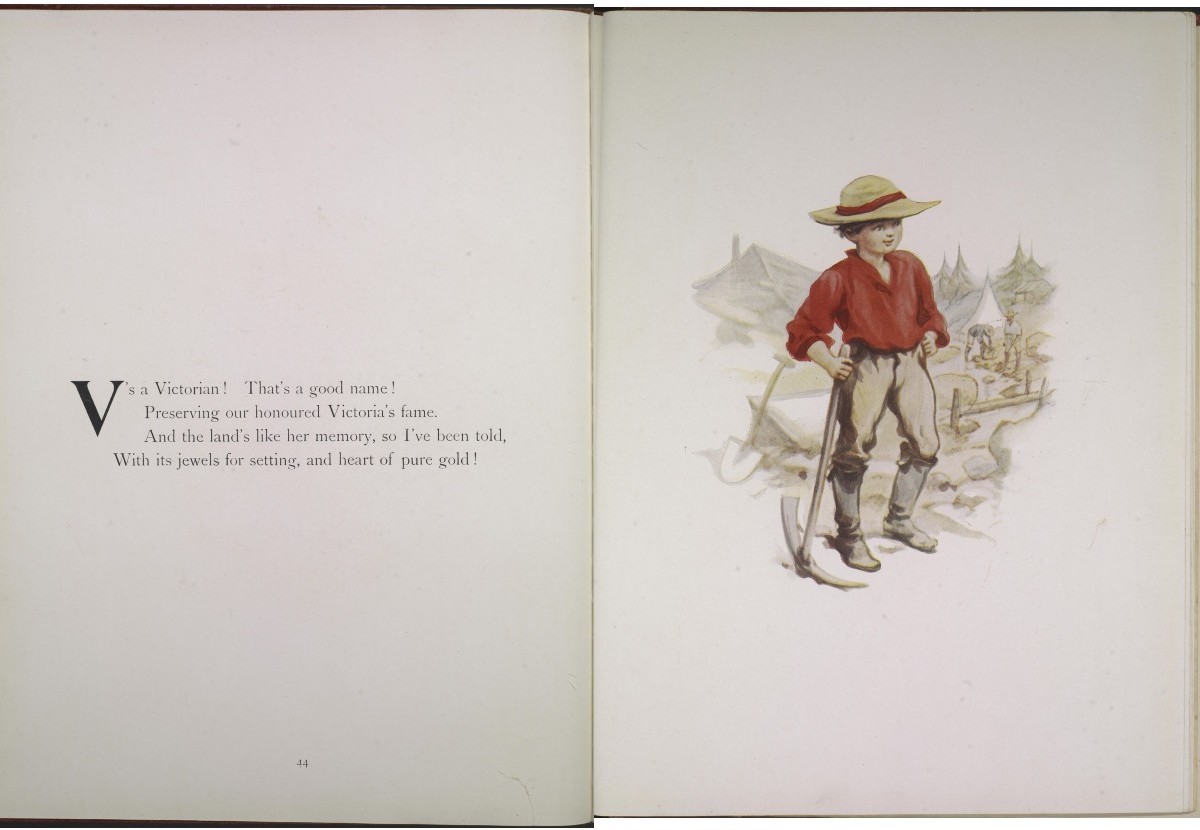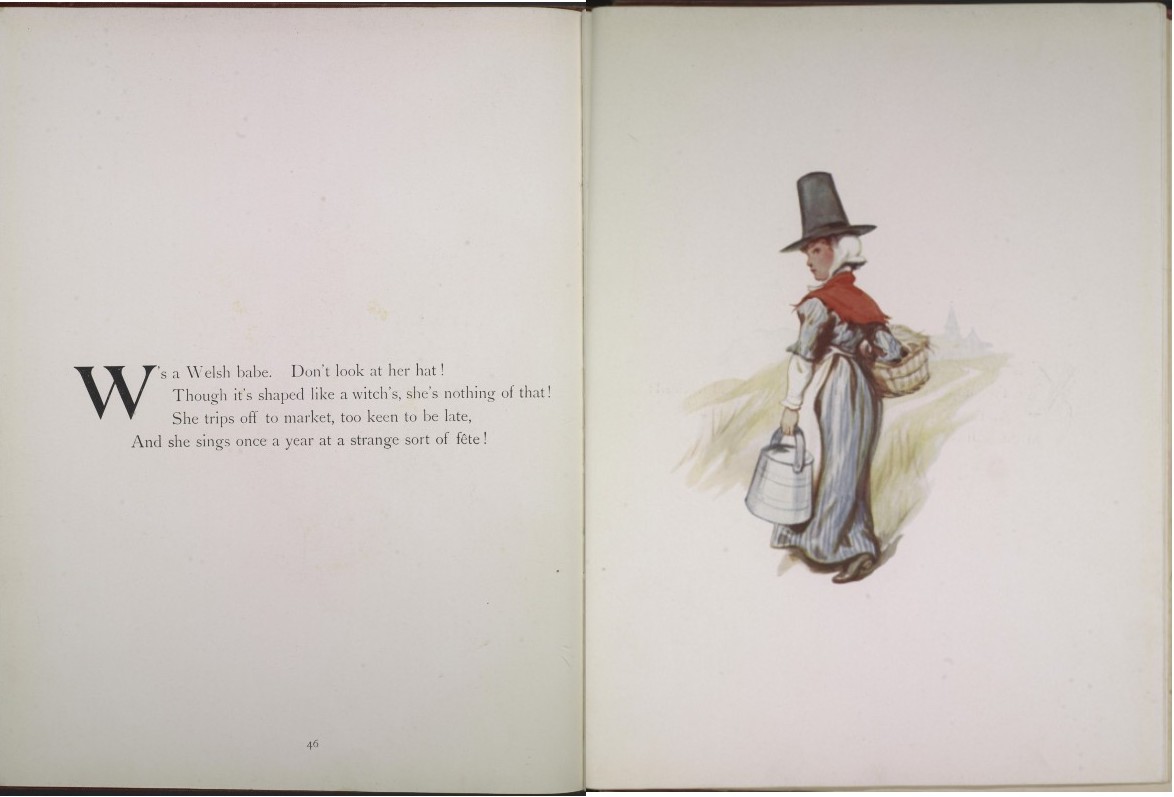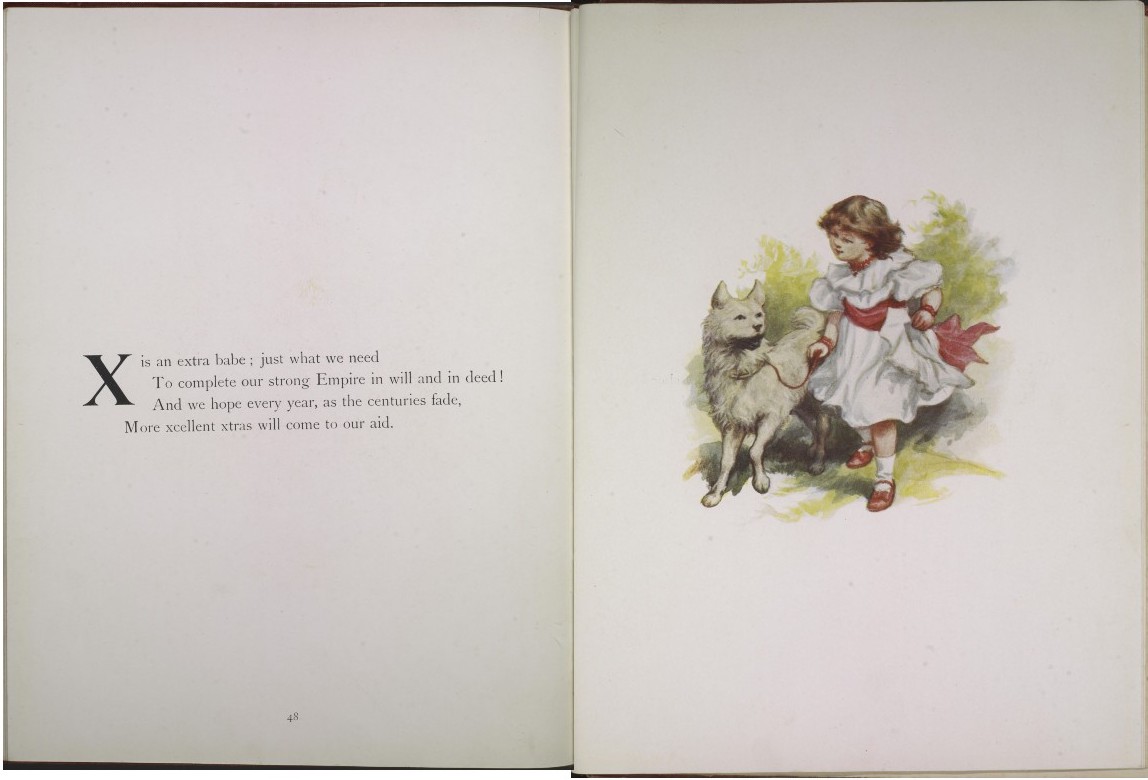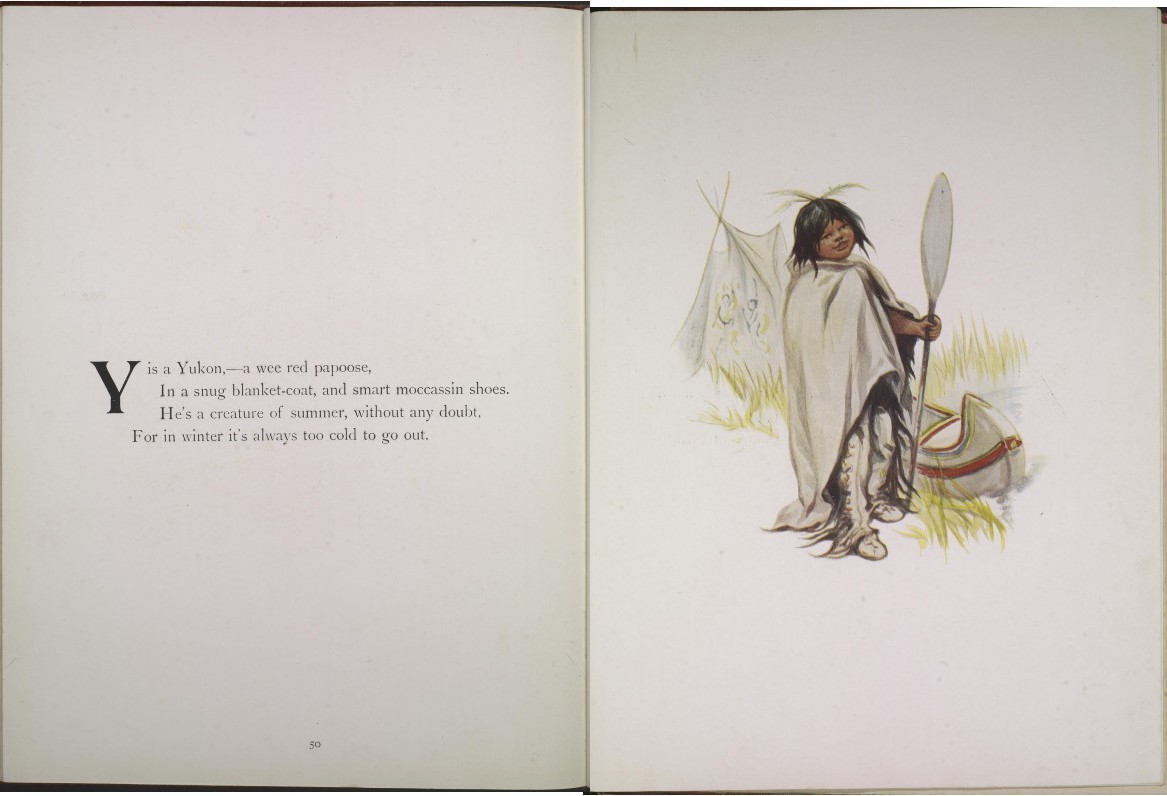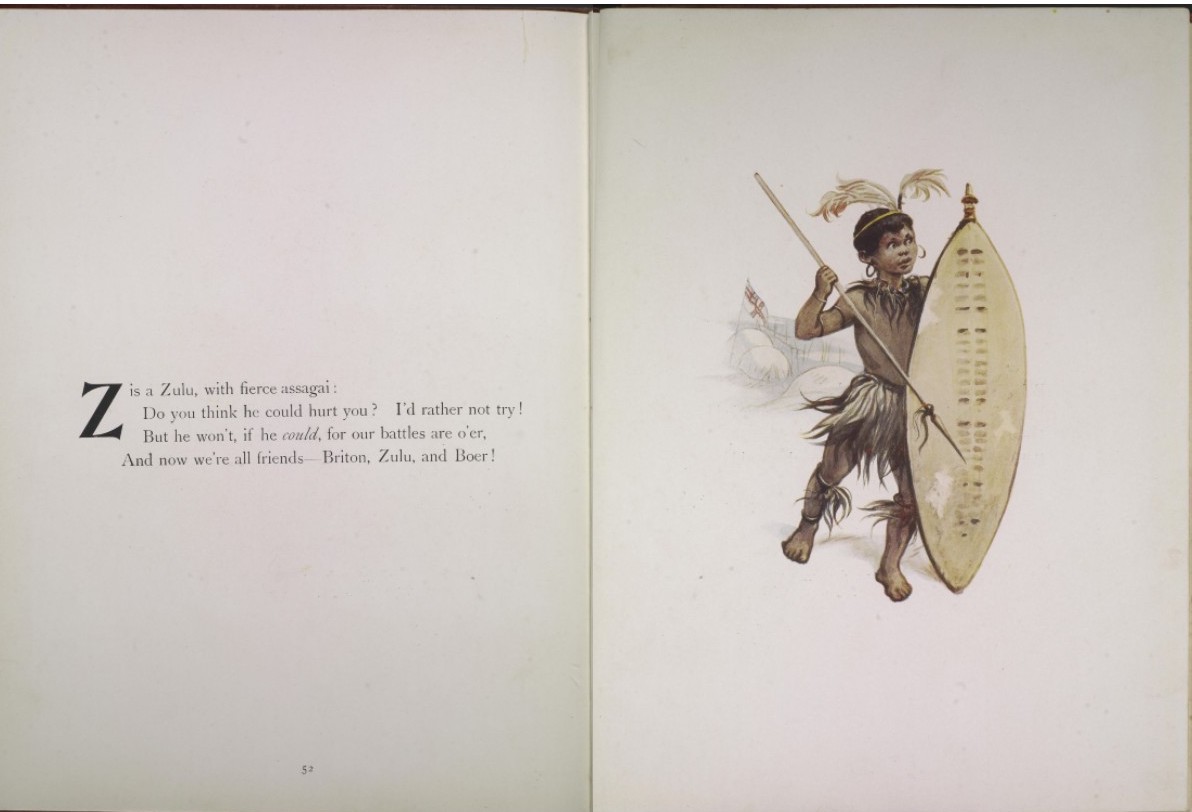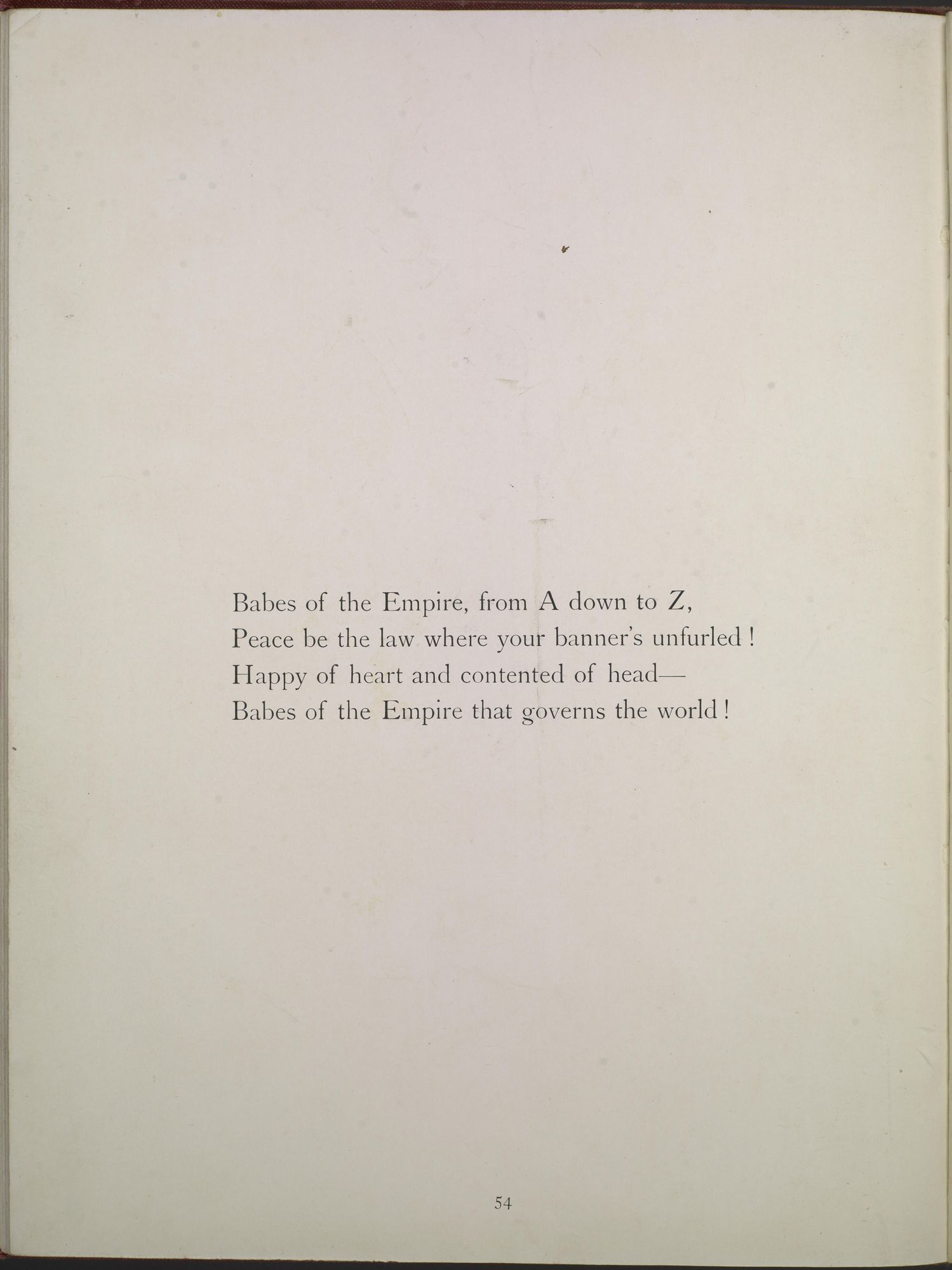 Via Princeton