"It is told that at the age of four, when I was taken by the nurse to look at my newly arrived brother Hugo, I seriously remarked, 'I'd like a little kitten better.' I am fond of dogs, but cats have always meant more to me, and they have been the wise and sympathetic companions of many a solitary hour."

– Arnold Genthe from his autobiography, As I Remember (1936)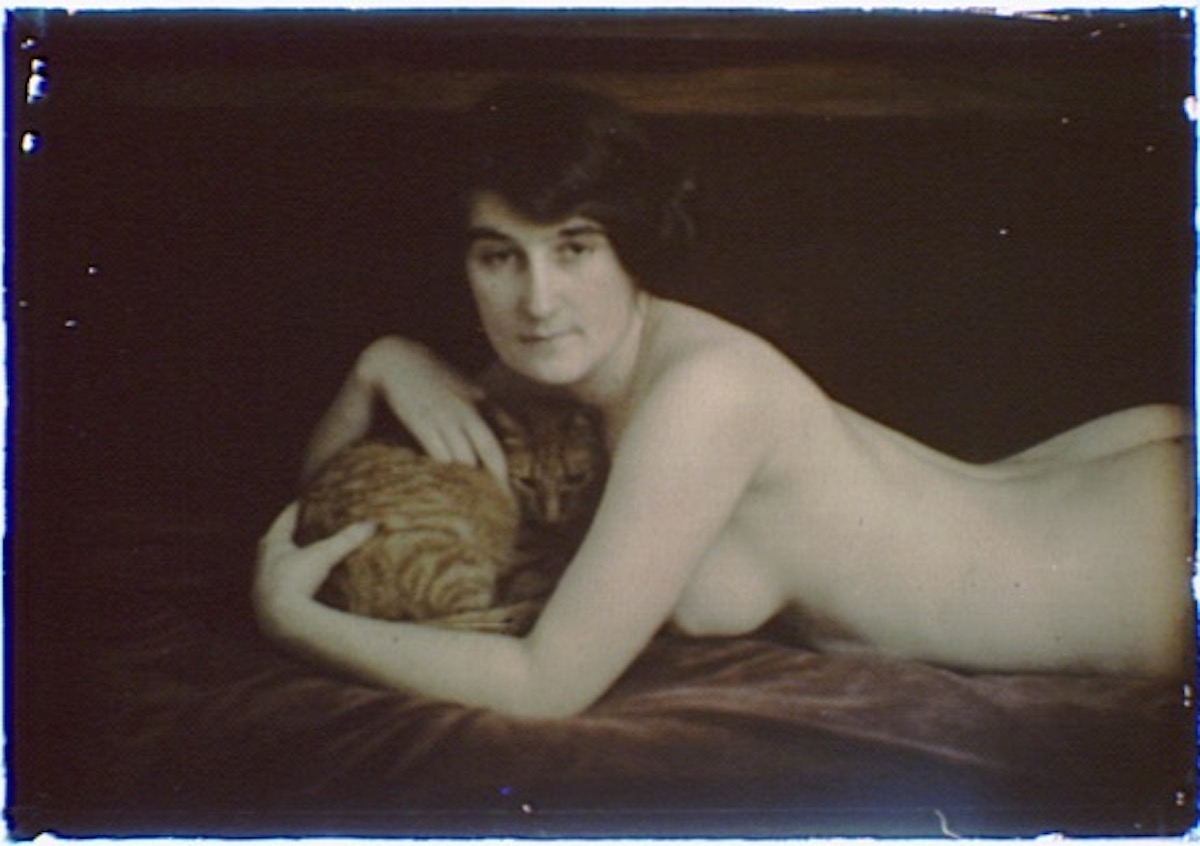 German-born American photographer, Arnold Genthe (January 8, 1869 – August 9, 1942) took a series of photographs of woman posing with his cat.
Beginning in 1906, Genthe photographed a number of women with 4 of his cats, all named Buzzer.
Animals are central to art – those cave paintings at Chauvet Cave depict animals; Egyptian gods are in animal form; Damian Hirst floated a shark in formaldehyde to show us The Physical Impossibility of Death in the Mind of Someone Living. But why? They aren't us. They're something different. They are either above us, symboling something spiritually cleaner; baser – get a load of that pig nun in Hieronymus Bosch's The Garden of Earthly Delights; or else objects of desire we can show off, like a George Stubbs painting of a horse or Edwin Landseer's biscuit tin ready Monarch of the Glen.
Do they make us consider our own relationship to nature? Whatever it is, it's emotional.