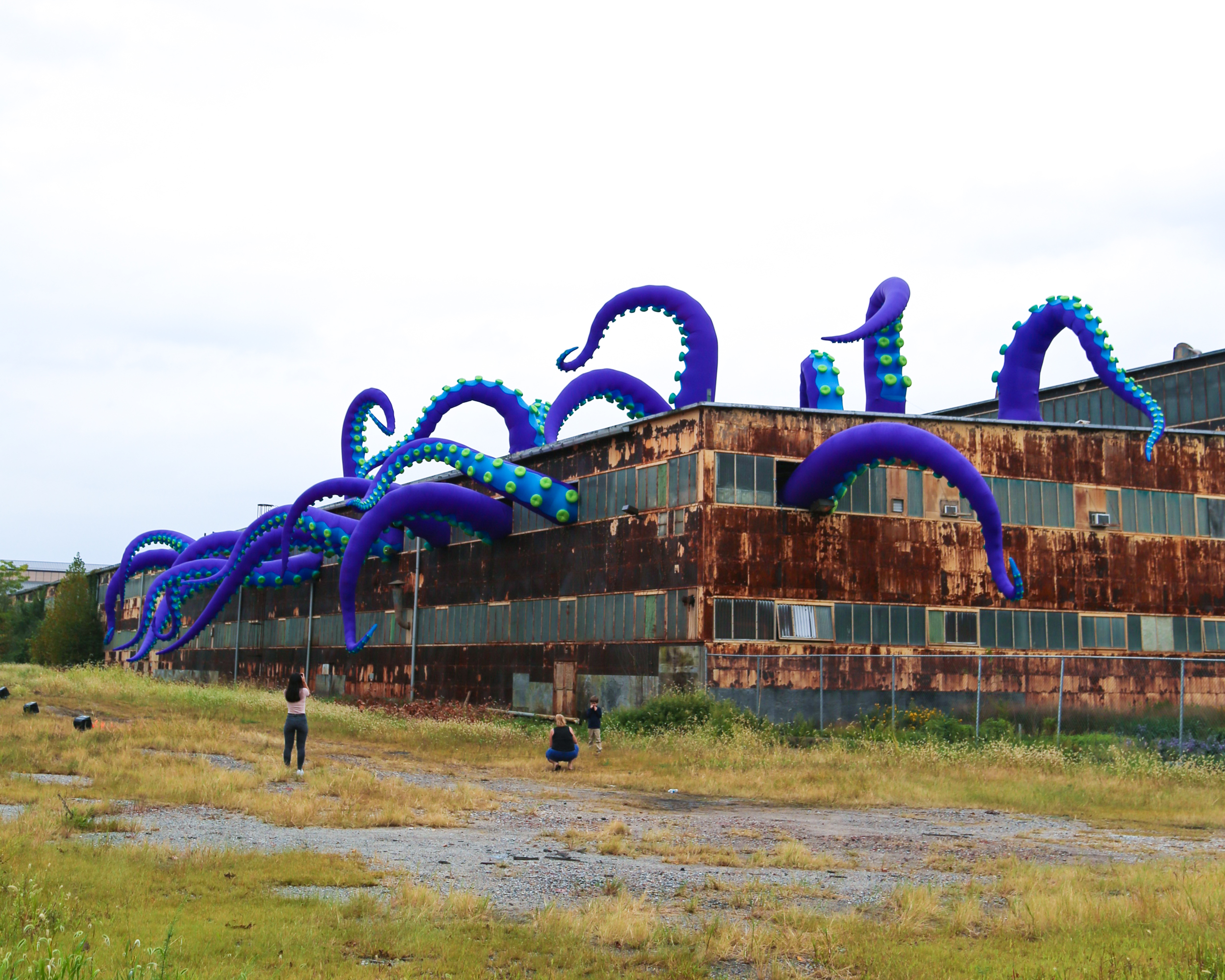 An old, dilapidated warehouse at Philadelphia's Navy Yard on the Delaware River is now home to a gigantic purple octopus. Filthy Luker and Pedro Estrellas's inflatable monster curls its way through the building, it's many tentacles poking from the windrows and roof. Called Sea Monsters HERE, produced in partnership with Philadelphia artists Group X, the artwork adds a lively new twist to the old. It's fun, of course, but there's also an appeal to the low self. It's bouncy, infantile and silly. But then as you walk away convinced the monster is a mild distraction of no value, you turn around just in case an eye sparkles at a window, or the tentacles are reaching out towards you. The one disappointment is that the octopus is not made of stone and lacquered like a Jeff Koons shiny ballon dog. A bit of permanence and weight would only add joy and interest to this mash-up of the old and new.
As for those old parts, the US Navy moved into the Yard in 1876 and left for good 1996. At its peak in World War 2, the Yard employed more than 40,000 people. They hammered out 53 dull, grey, box-fresh warships and repaired 1,218 more. The Blue Ridge was the last new ship to be built at the Yard in 1970. The Philadelphia Naval Shipyard is now home to offices and big spaces for hire. The huge colourful sea monster seems to pull the place together. Those warships were not the last of the Yard's killing machines. An we're gonna need a bigger inflatable boat to despatch this one…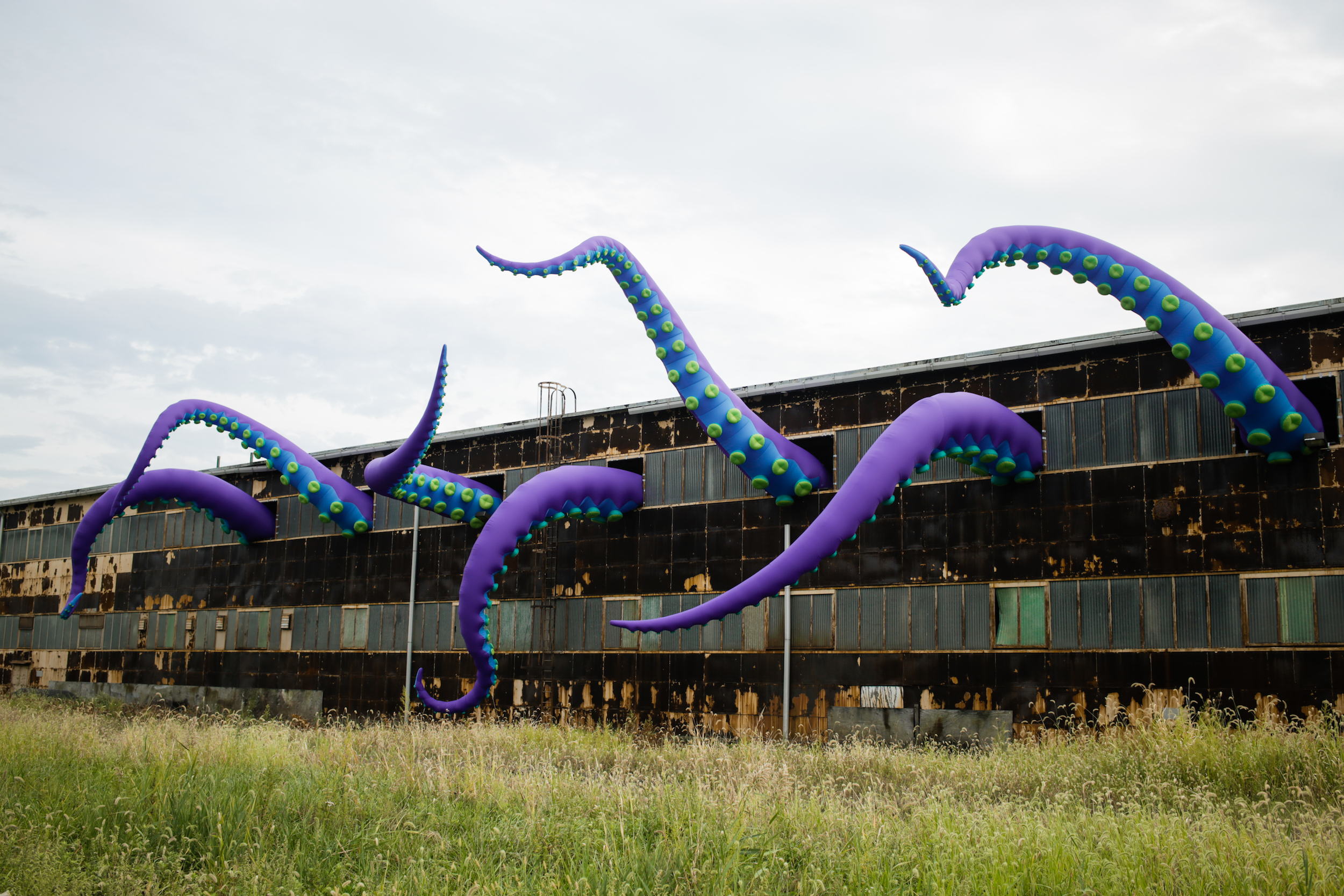 See more of Luker and Estrellas work on Instagram, www.designsinair.com and www.filthyluker.co.uk.