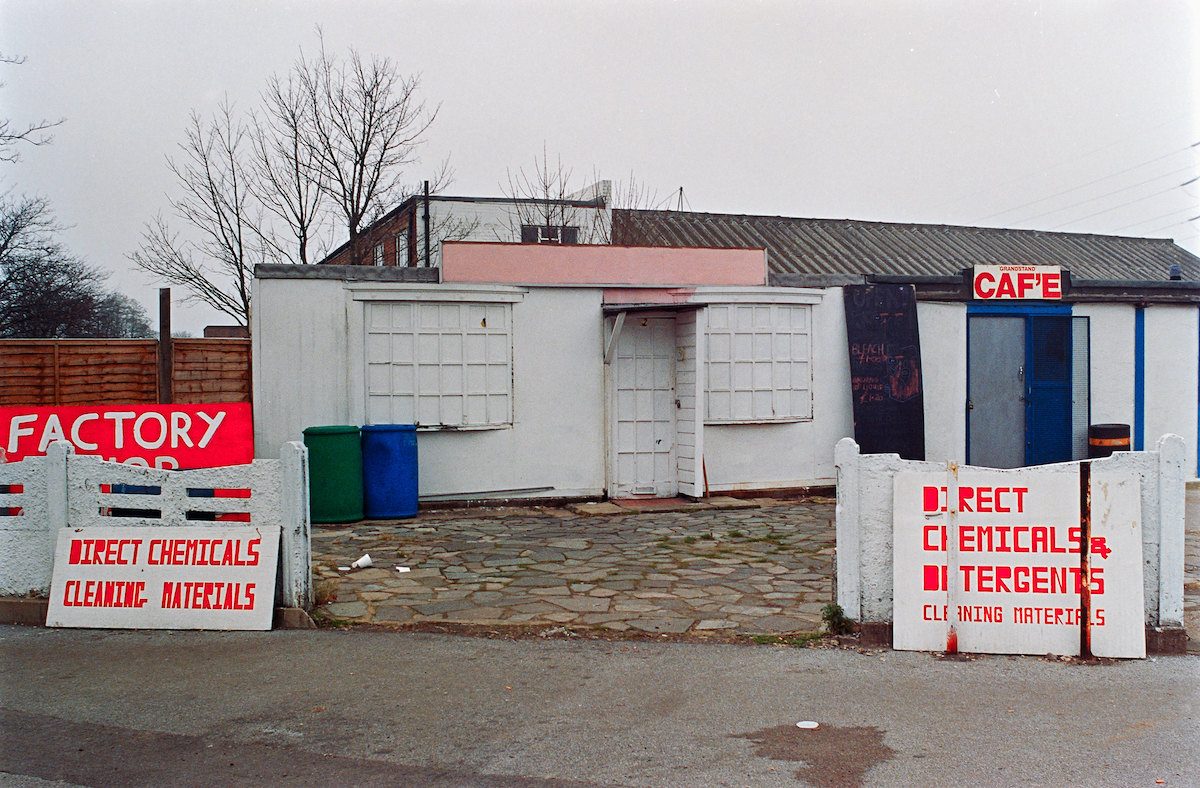 In 1993, Croydon's Grandstand Cafe was serving tea and toast. If you wanted directions to reach it, you could've looked out for the handmade signs advertising "DIRECT CHEMICALS & DETERGENTS" , printed in the same red on white lettering as the sign for the "CAF'E" just behind them.
Peter Marshall spotted that apostrophe and the ads for cleaning materials as he walked around Croydon in south London one day in 1993. You can see 25 of the colour photos he took. You can see lots more of his work here, including his photos (here and here) of more London cafes in the 80s and 90s.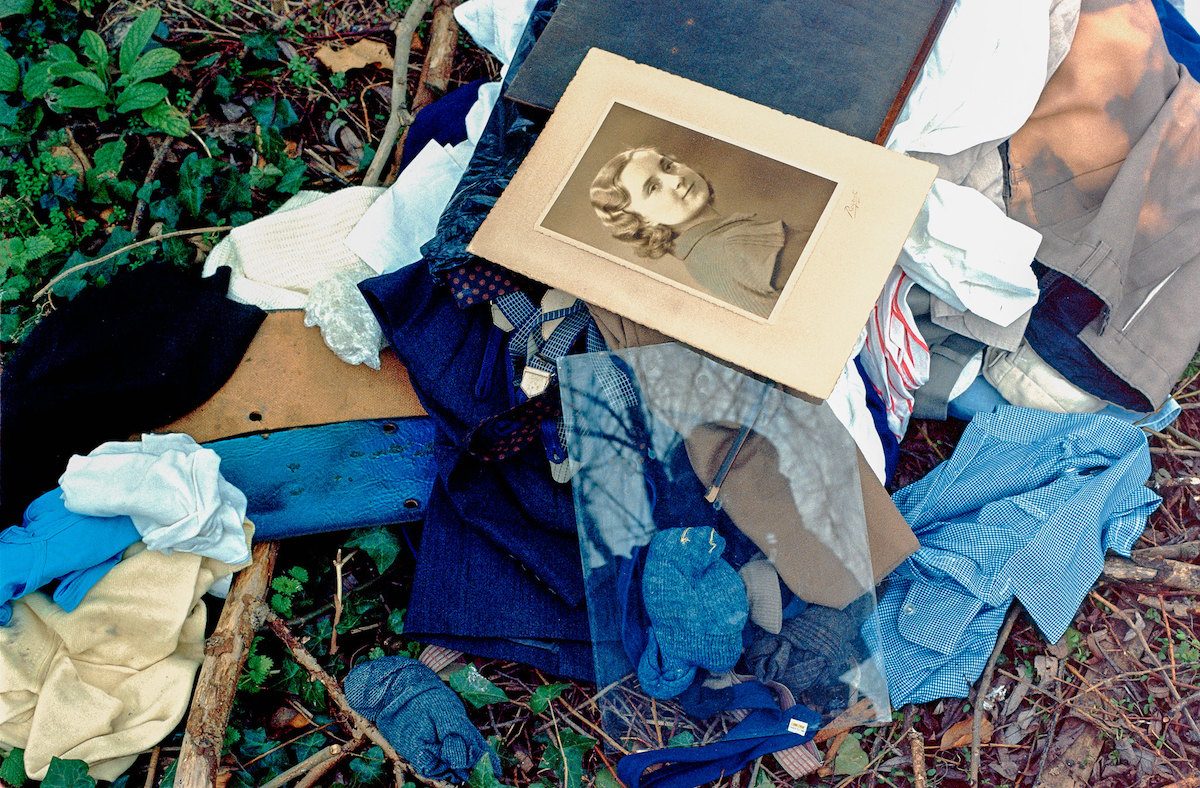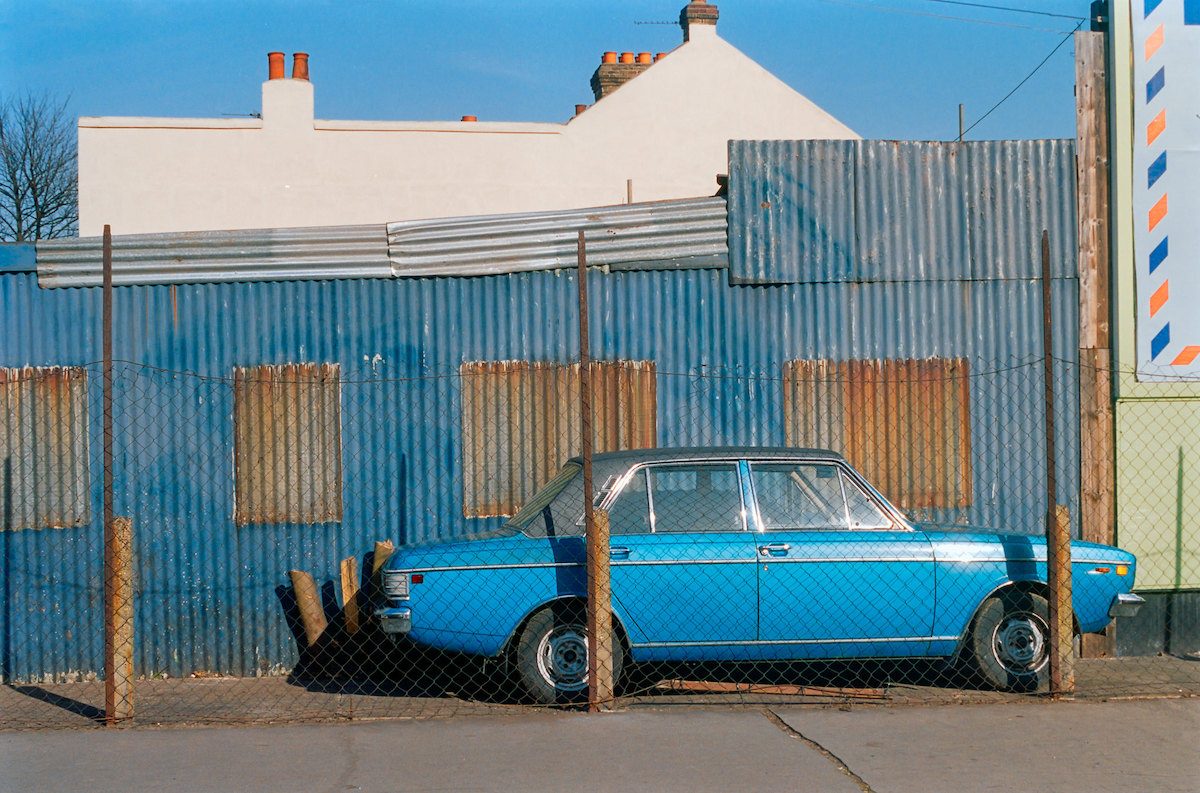 Croydon owes its name to the Anglo-Saxon for 'crocus valley'. Evidence points to the town starting out as a small Roman settlement. The place really took off in 1276 with the arrival of the weekly market opened. The Dog and Bull pub, as it was known then, is today named The Bell.
Other things of note: London's Croydon Aerodrome (1915 – 1959)was the birthplace of air traffic control. In 1965, the County Borough of Croydon combined with the Coulsdon and Purley Urban District to form the London Borough of Croydon. The TV show Peep Show is set in Croydon; American author Raymond Chandler lived there; and Croydon is referred to in a rhyme dating back to the 18th century, revised in the Victorian era to:
Sutton for good mutton;
Cheam for juicy beef;
Croydon for a pretty girl
And Mitcham for a thief.