The 1963 Great Train Robbery in photos
ON August 8, 1963, The Great Train Robbers stole £2,500,000 from the overnight mail express from Euston to Glasgow. This is the story in photos:
1056470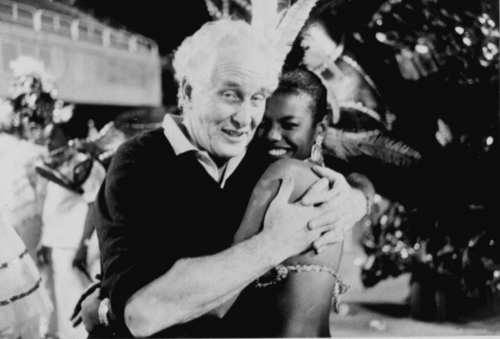 Picture 1 of 34
Library Filer ref 229097-1 dated 21.9.88 of Great Train robber, Ronnie Biggs, pictured here with a carnival beauty during the filming of "The Prisoner of Rio" - a film about his life. The 67-year-old today (Monday) said that he will not go on the run again to avoid any attempt to extradite him from Brazil to Britain under a new treaty between the two countries. Biggs, who escaped from Wandsworth prison after being given a 30 year sentence for his part in the infamous robbery and now lives in a bohemian neighbourhood of Rio, says he would return to a British prison with equanimity. See PA story CRIME Biggs. Photo PA. **Available in black and white only**.