Photos of the British Army in Northern Ireland – 1969-1979
In 1969, the situation in Northern Ireland was so grave that British troops were sent to restore order. By 1972, the British government suspended the Northern Ireland parliament and imposed direct rule from London.
The Troubles saw 3,600 people killed and thousands more injured.
These photos are of those times. This was when the British Army trained its guns on British citizens on British soil: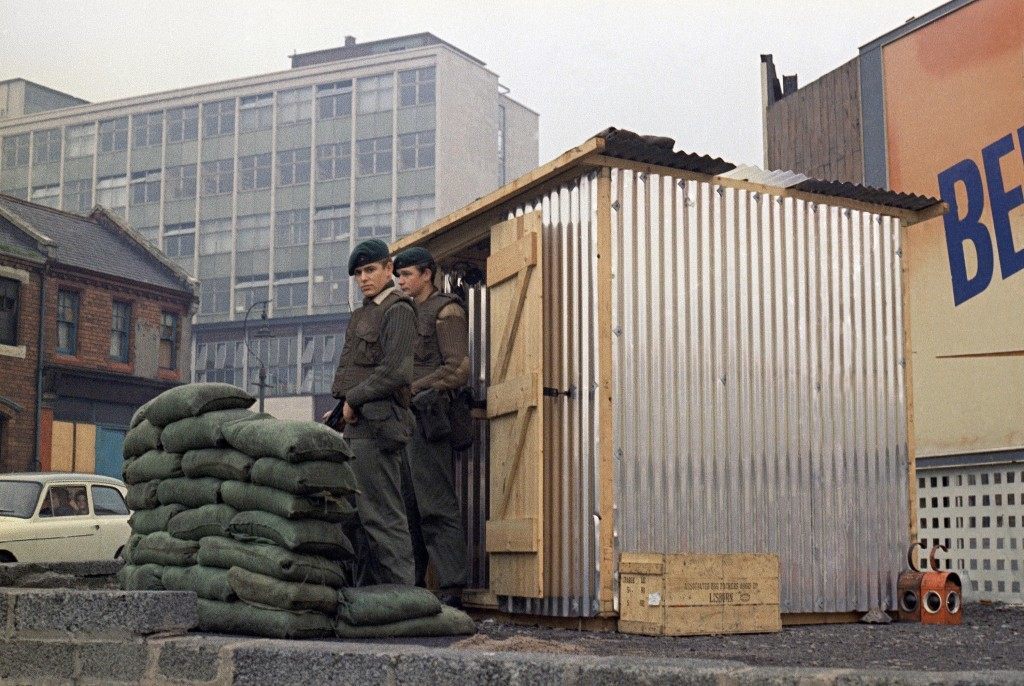 British troops in Belfast, Northern Ireland stand outside a new all weather shelter in October 1969. (AP Photo/Peter Kemp)
Ref #: PA.11410183
Date: 01/10/1969