In the 1940s and 1950s, women led double lives. By day and in public they were mothers, homemakers, wives and rewards for fighting the Hun – the full gamut of female potential. But when seen through the eyes of innocent and, some might say, delighted men, mid-Century women became scatty-brained slatterns, unable even to carry home the daily celery, wrap gifts for Christmas or ride a broomstick without exposing their primary sexual characteristics to hard-working stiffs.
For cheapskates with active imaginations unable to afford a pancake magazine – or even a Tijuana Bible – there was the Doodle Pad, with its invitation to "fill in your own lines". To get you started, the lovely doodlette was presented in a state of undress. The tricky bits (those body parts no-man even notices – face, fingers, feet and hair) were ready-drawn by a skilled hand, leaving Joe Ink to simply attach Betty's breasts and buttocks.
David Jablow was given one pad by a friend cleaning out his parents house at the Jersey shore. David had fun with the possibilities. If you know the publisher, please let us know.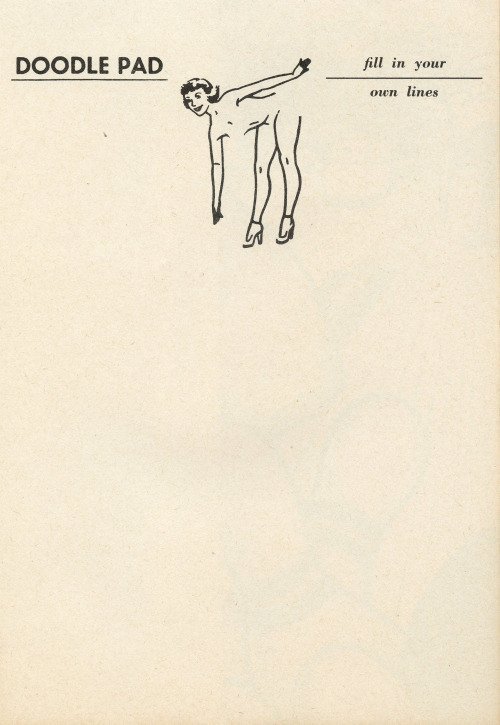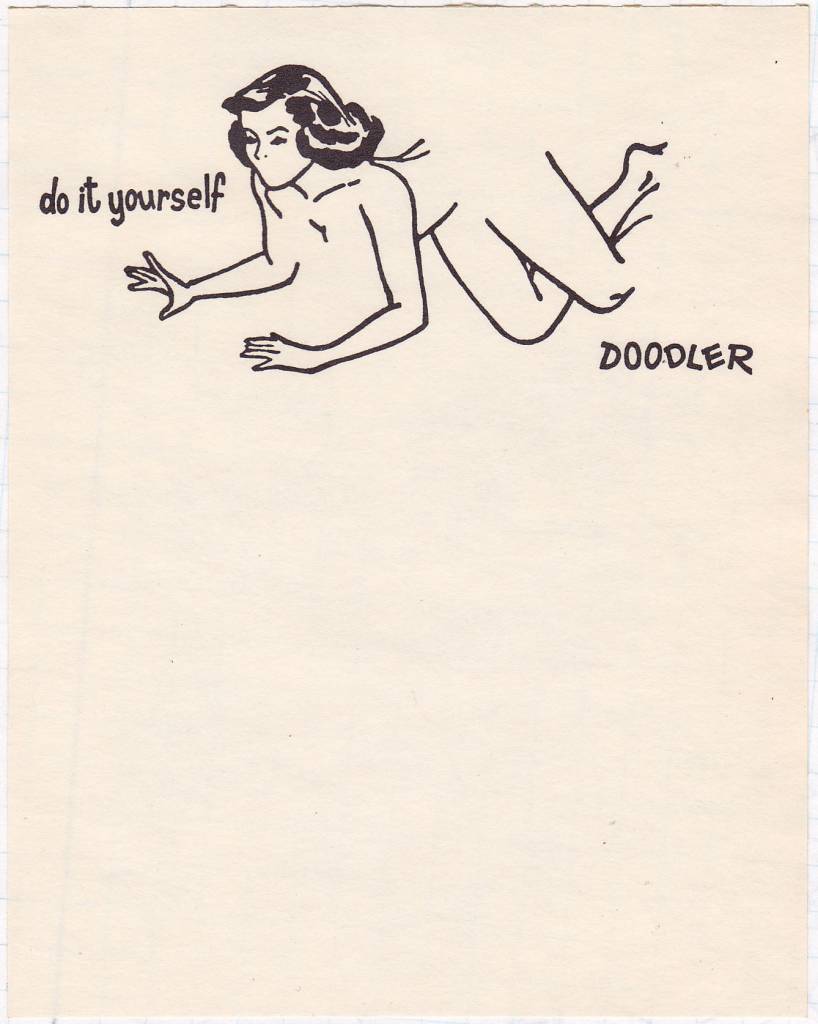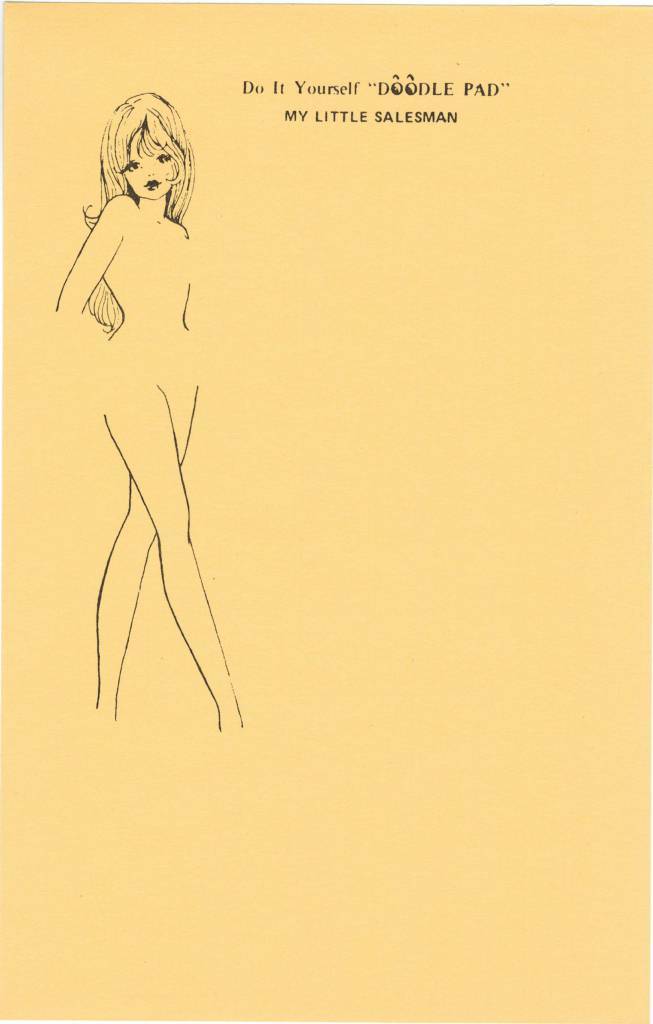 Via David Jablow